The long anticipated Chanel Gabrielle Bag is finally launching this Spring. Chanel rarely strays from its traditional, signature silhouettes, so a new bag in the circuit is a big deal. To be specific, this is Chanel's first big bag launch in three seasons. The Gabrielle could very well rival Chanel's other latest "it" bag, the Boy Bag.
So, what's the Chanel Gabrielle bag all about??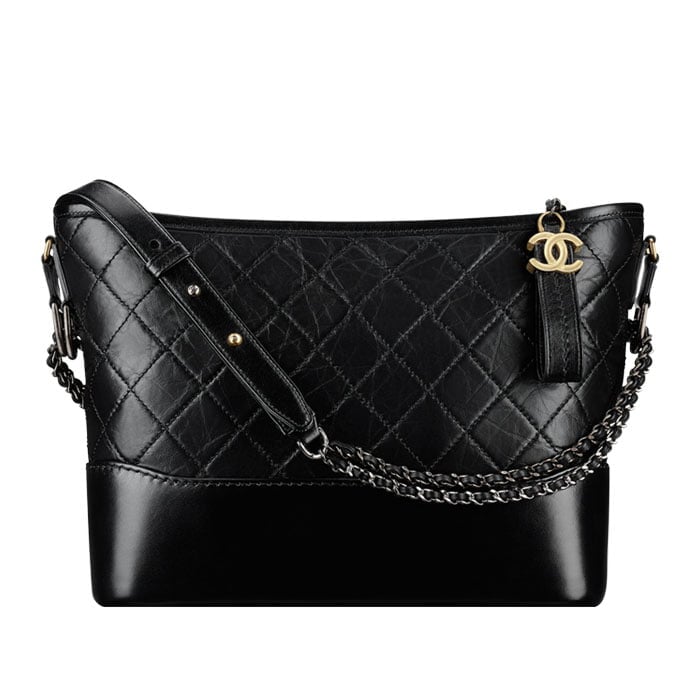 As stated by Karl Lagerfeld in an exclusive Chanel video, this latest bag style is really meant to pay homage Chanel's founder, Gabrielle Bonheur "Coco" Chanel: "Everyone called her Coco but her real name was Gabrielle. It's the perfect name for a handbag that has all the codes of Chanel." We agree with Lagerfeld. The Gabrielle hits the mark on everything "perfectly Chanel", with a fresh, bold twist."
The Chanel Gabrielle bag is inspired by virtual reality glasses and the binocular cases men used to wear over their shoulders at the racecourse. The bag features other iconic Chanel elements like quilting and a big CC logo, but overall this bag is supposed to have a futuristic edge as seen by its boxy shape. According to literature from Chanel, the experience of carrying the Gabrielle bag is truly unique. Its double straps can be passed over the head, like a sweater, and circled around the neck and shoulder nonchalantly, like a long necklace. Karl Lagerfeld even goes as far to state that "the handbag has a strong look, so the people who represent it have strong looks and personalities."
The Chanel Gabrielle bag is currently available in two sizes, small and large.
| | |
| --- | --- |
| Chanel Gabrielle Hobo Bag | Price in USD |
| Small | $3,600 |
| Large | $4,000 |
Kristen Stewart was the leading of the face of the Gabrielle Bag campaign this year. According to Telegraph, Lagerfeld and Stewart have grown closer over the years. She has been featured in many of his other works including the Chanel Métiers d'Art collections makeup campaign and a short film directed by Lagerfeld called Once and Forever.
Other celebrities in the Gabrielle bag campaign include Pharrell Williams, Cara Delevinge, and Caroline de Maigret. Pharrell Williams is the first man to appear in a Chanel bag campaign, and he will play a key role in capturing the male audience. Lagerfeld told WWD  that the Gabrielle bag is meant to be worn in "many different circumstances" and "it's not very feminine in the sense of being chichi."
Keep your eyes peeled because we're expecting the Gabrielle bag to be a crowd pleaser among celebrities and all fashion lovers. We'll continue to track the Gabrielle's success here on our site too!
Learn more about the Chanel Gabrielle movement in the YouTube Clip below:
Gabrielle, A Rebel at Heart - Inside CHANEL