The "right to be chic" protests are gone from Chanel Boulevard . . . and Parisian life is returning to normalcy. Apparently the Chanel models built up their appetite marching and made their way to Brasserie Gabrielle.
Quintessential Parisian culture was the theme for the Chanel Fall production earlier today.  Yet again, Karl Lagerfeld transformed the Grand Palais, this time into a chic Parisian bistro with mosaic tile floors, gold and wood paneling and red leather booths filled with models chit chatting while enjoying espressos and baskets of croissants on white-tableclothed tables. Once again Chanel incorporates the ordinary life of Parisian women into the runway. We have moved from the supermarche of fall 2014 to the grande boulevards (summer 2015) and into a lovely café (fall 2015) for light bites and girl talk amongst the likes of IT-GIRLS like Kendall and Cara.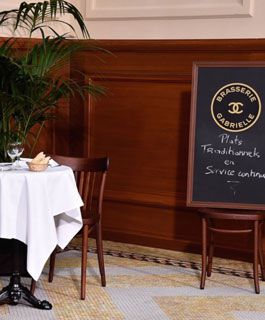 While the Chanel fashion runways always are breathtaking and replete with little CC details, naturellement, Pursebop's eye is drawn to the accessories! The Fall 2015 Chanel runway is a Coco collector's dream… mosaic Boys, oversized makeup compacts and minaudiéres made of two Brasserie Gabrielle plates. Even the Girl bag seems to have made it to the bistro.
Let the feast begin.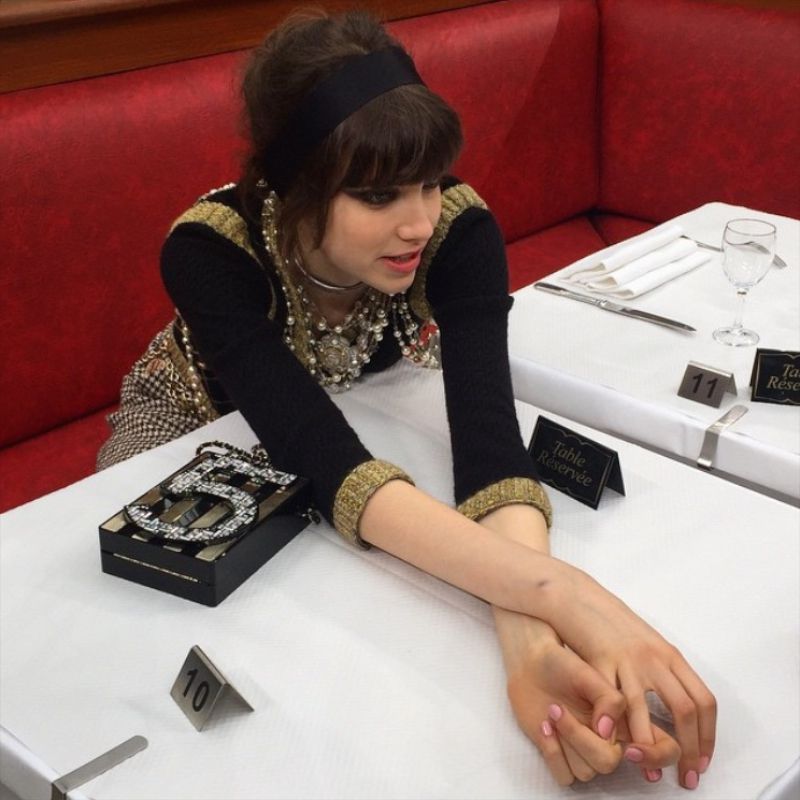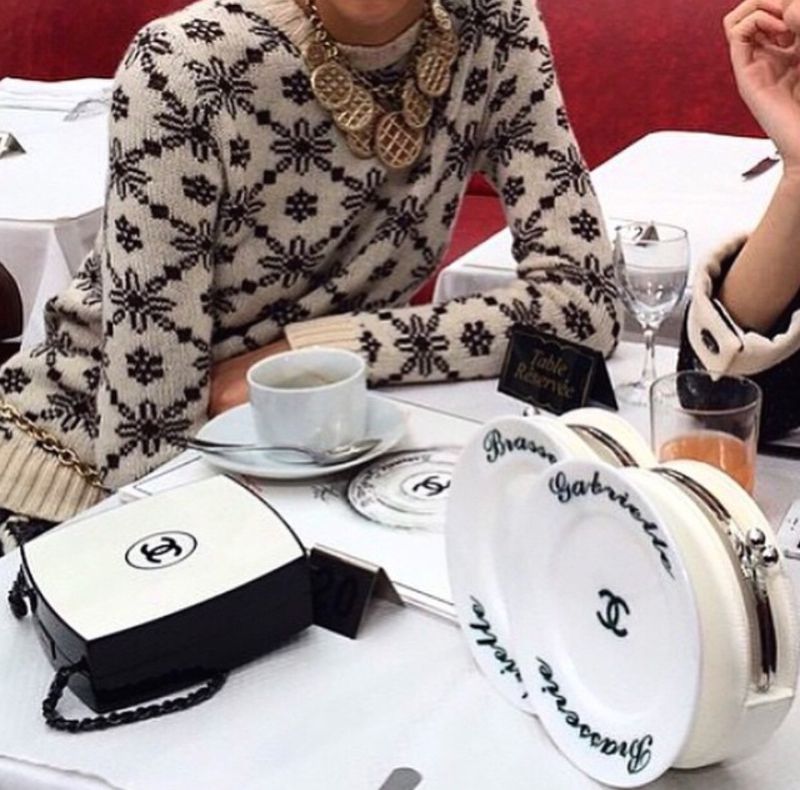 The bags are truly such a refreshing sight for sore eyes…after the meats of the supermarket and protest slogans, I am delighted at the prospect of a collection that embodies the essence of Coco herself… or as Pursebop calls it… La Vie Parisienne. Ooh la la.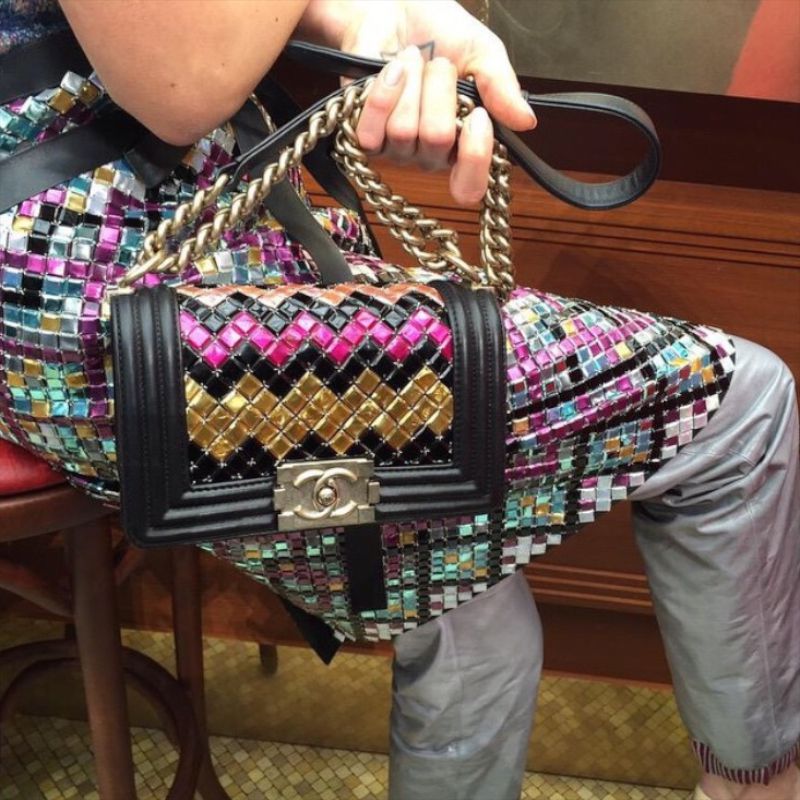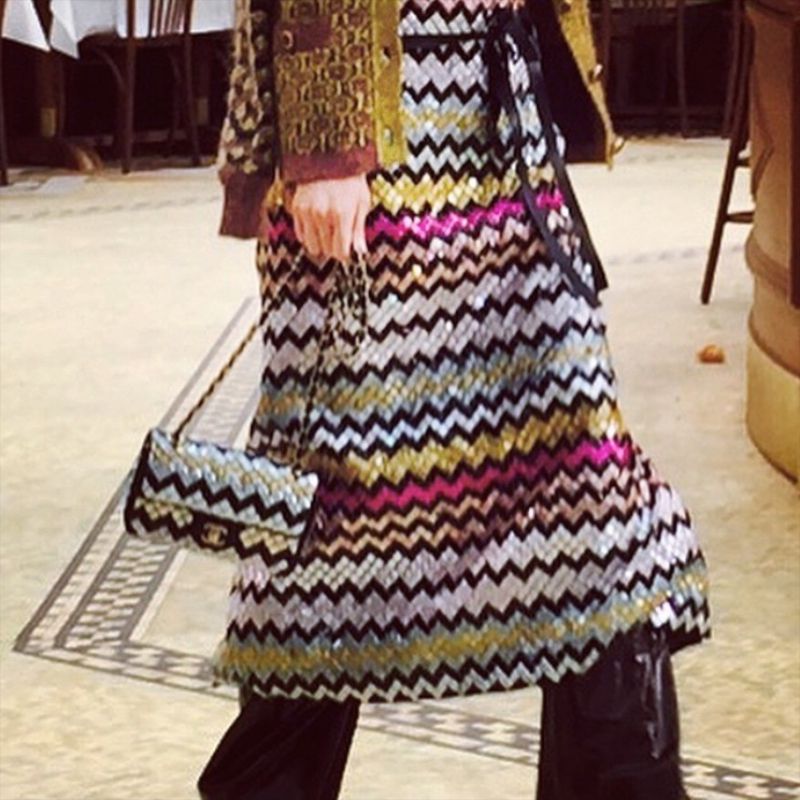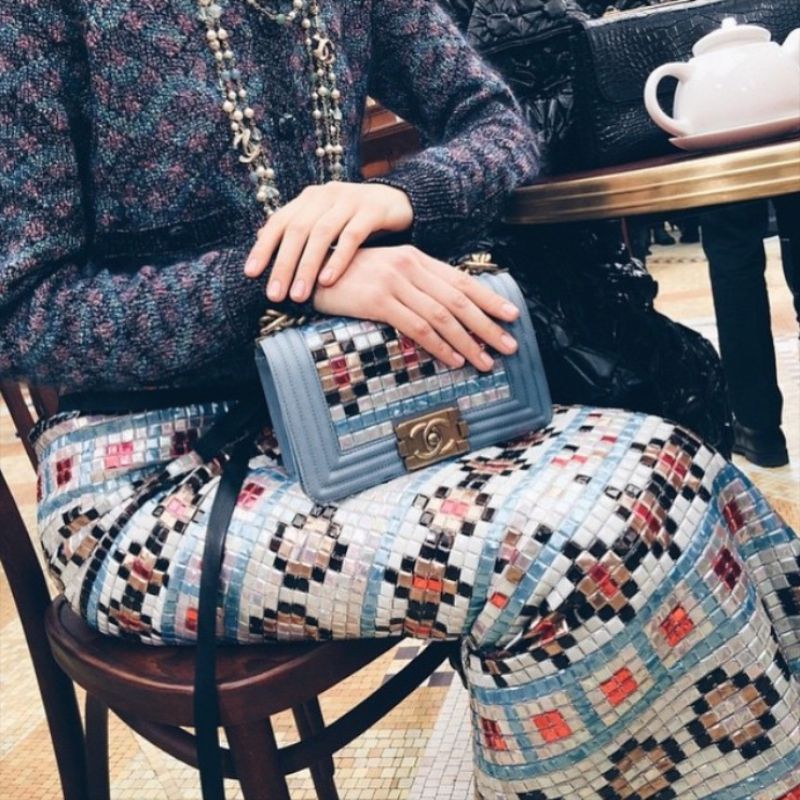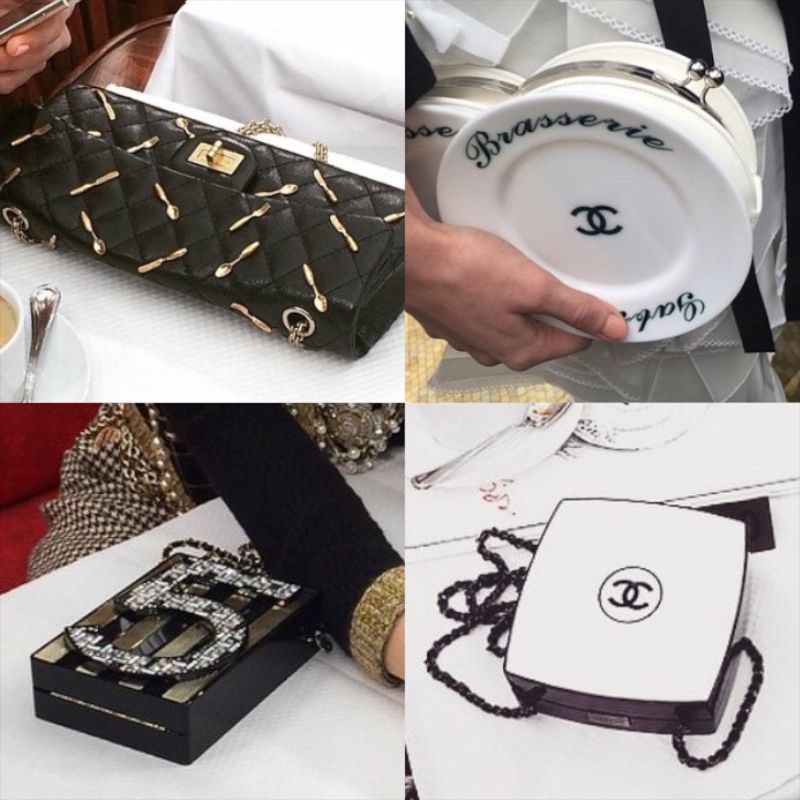 Eeny meeny miny mo…
I know one thing for sure, PurseBop's saving her nickels & dimes, because after what seems like an eternity, this collection leaves her longing…
Love your smiling PurseBop
XO