Just How Much is that Chanel WOC in the Window?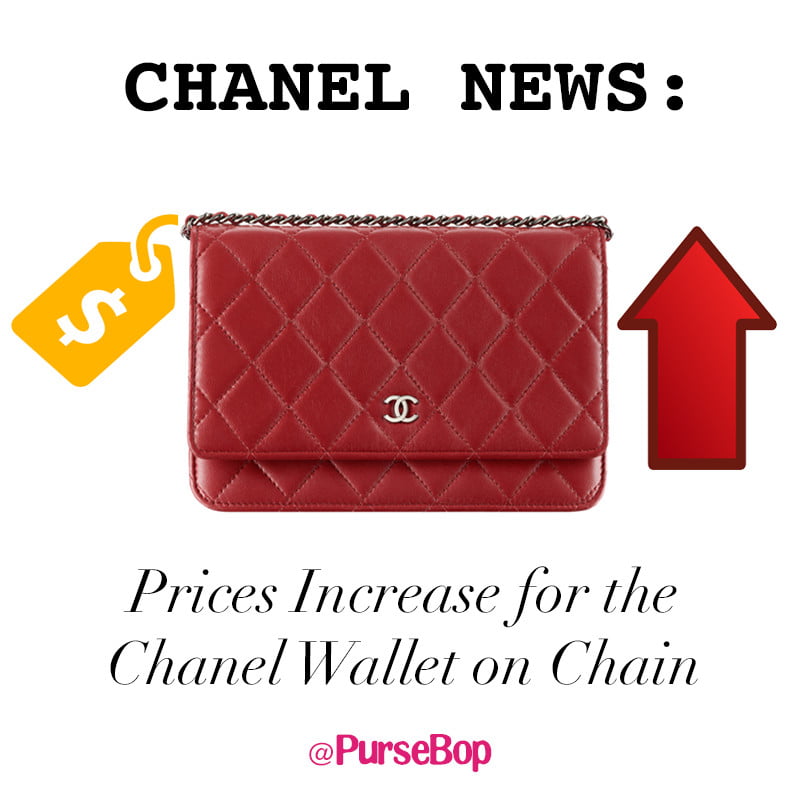 We were the first to break news to you of the classic flap price increase back in November. It was the first increase in three years on all classic CC and 2.55 iconic flap bags.
But that's not all: what about the SLG's and the beloved WOC?  There seems to be a cloud of pricing confusion… that's a new one for Chanel.  It looks like a price increase sneaked in without fanfare for some of the classic Wallets on Chain (or WOCs).  Meaning, since no one "announced" the change, a lot of old stock on the classic didn't get retagged with the new price.  Online viewers, however, saw a $400 (or nearly 20%) hike – which may, or may not, have been charged at the store.  Some buyers were lucky and the old price honored; some not.
| | | | |
| --- | --- | --- | --- |
| Style | Previous Price | New Price | Percent Increase |
| Chanel Classic WOC | $2,100 | $2,500 | 20% |
| | | | |
| --- | --- | --- | --- |
| Style | Previous Price | New Price | Percent Increase |
| Chanel Classic WOC | $2,100 | $2,500 | 20% |
The first inkling of this rise was with the Fall-Winter 2017/18 collection.  The Chanel website featured a classic blue lambskin WOC for $2500. Not just an aberration, the classic WOCs for Spring-Summer2018 are now $2500.
If you look carefully, you can find a classic or classic-like WOC for less or more.  Don't tell anyone but this adorable tricked up classic is $2300.
A lambskin chevron is $2700.
There are some models still at $2100.
However, let's talk about the real story – a 20% spike.  In November, Chanel increased prices on classic flaps in all sizes between 6.5% and 10%.  This WOC surge is at least double on a percentage basis.  It also narrows the gap a bit between the WOC and the mini, from $1000 to $800.  We can't help wondering whether for (a mere lol) extra eight bills you'd prefer the mini with more space and a longer strap or stick to the WOC. Has Chanel out-priced it's WOC from the market? That's yet to be seen and you can bet we'll keep a close eye.
WOC Eye Candy at Chanel Boutique courtesy @pursebop