Chloe has picked up a lot of momentum in the bag world as of late. The Chloe Drew bag was possibly the "it" bag of the year of 2015, and we're only expecting more greatness from here.
Explore our latest Chloe Crush: The Chloe Faye Bag in the full reference guide below…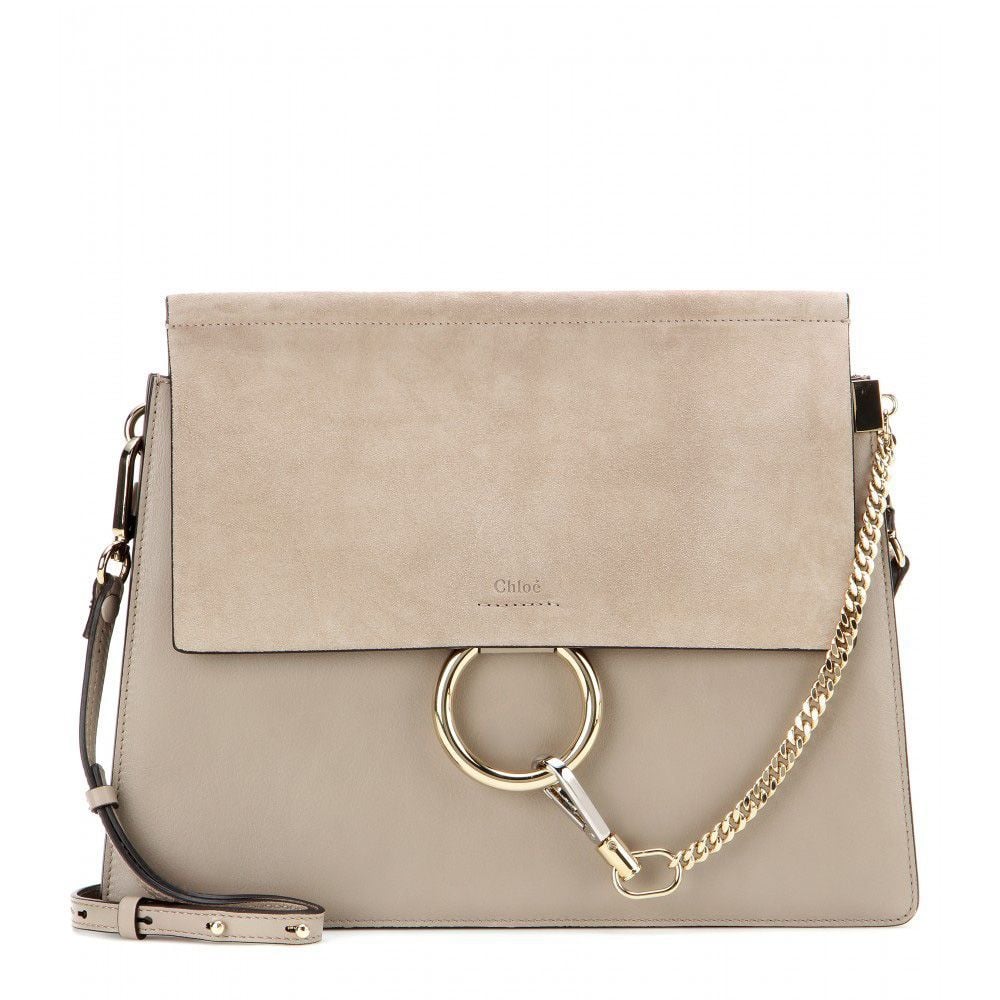 History and Specs
The Chloe Faye bag first popped on the scene in the Spring/Summer 2015 collection. Since then, we've been seeing a lot more of the bag on celebs, bloggers, and cult followers. The most notable characteristic about the Faye bag is its sleekness. From afar, the bag looks almost completely flat with razor thin edges. PurseBop can't help but wonder how well the bag maintains its shape after being packed (or overpacked).
The flap bag features a magnetic snap closure, but the chain and ring on the front aesthetically pull the whole bag together. The detachable leather strap allows for great versatility, and the bag can be carried as a shoulder bag, crossbody bag, or a clutch.
The Faye bag comes in two sizes: small and medium. The small has a more rectangular shape,and the medium is slightly more angular and trapezoidal. Each size features interior compartments with a zip pocket in the medium version. The most popular style for the Faye is the suede/calfskin combination. However, the Faye Bag comes in many different colors and textures such as python, patent, and a material that resembles crocodile. In suede and leather, the medium Faye retails for $1950 and the small Faye retails for $1,390 via Barneys.
Chloe Faye Prices
*prices listed in the calfskin/suede combination
| | |
| --- | --- |
| Chloe Faye Bag | Price in USD |
| Chloe Faye Small | $1,390 |
| Chloe Faye Medium | $1,950 |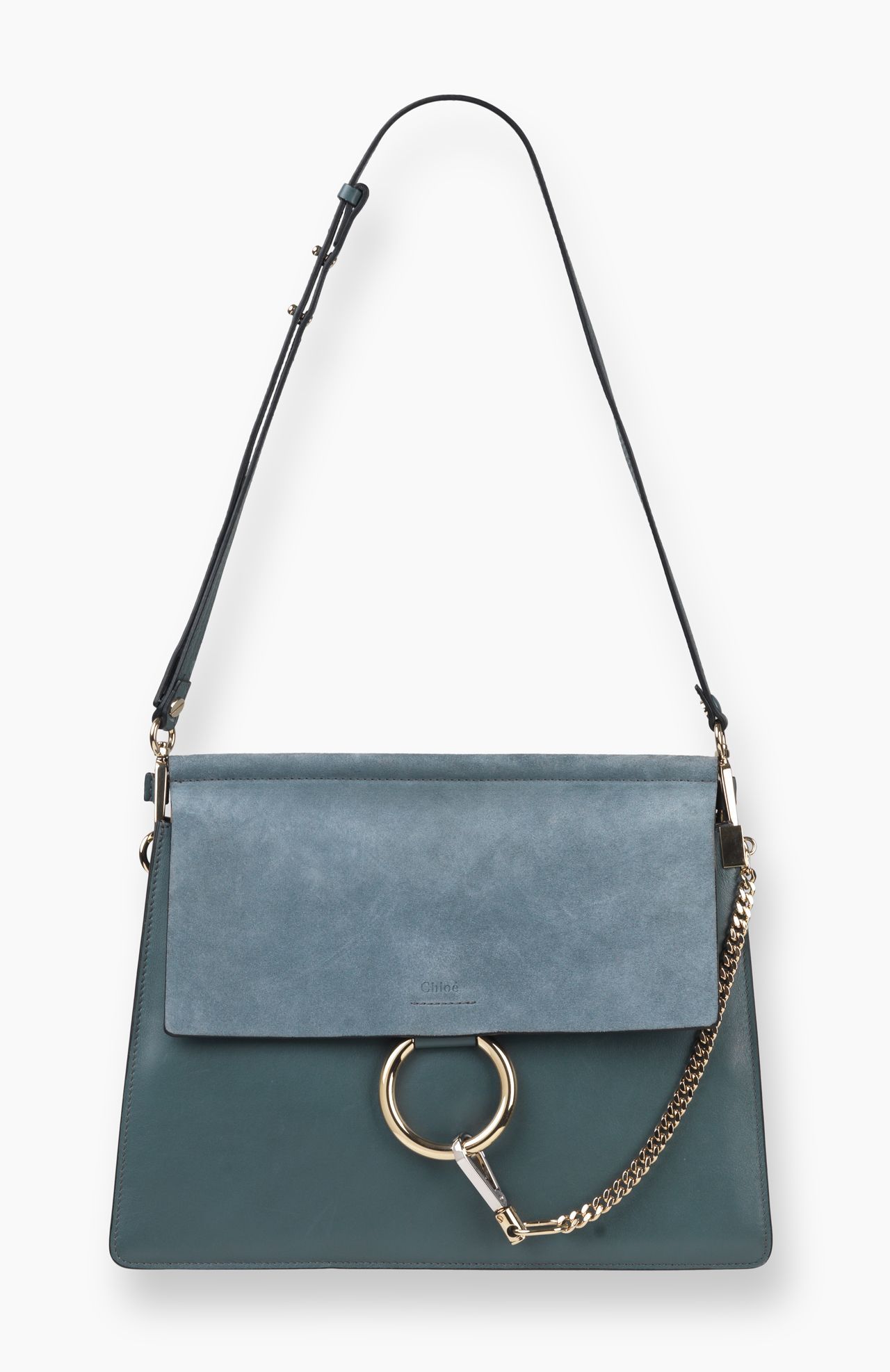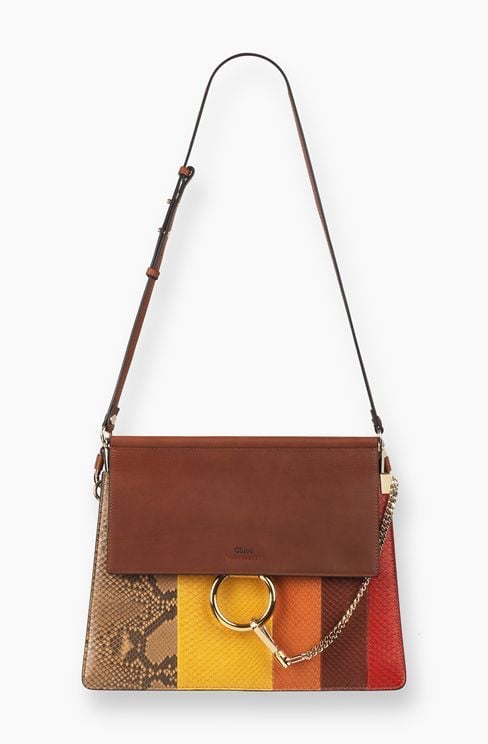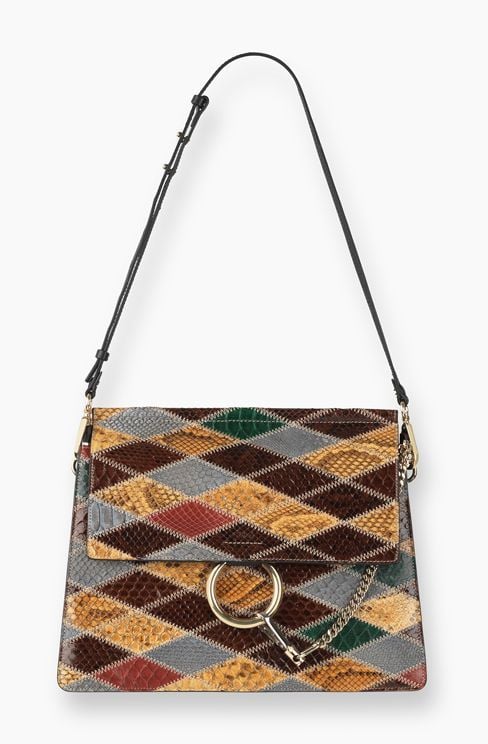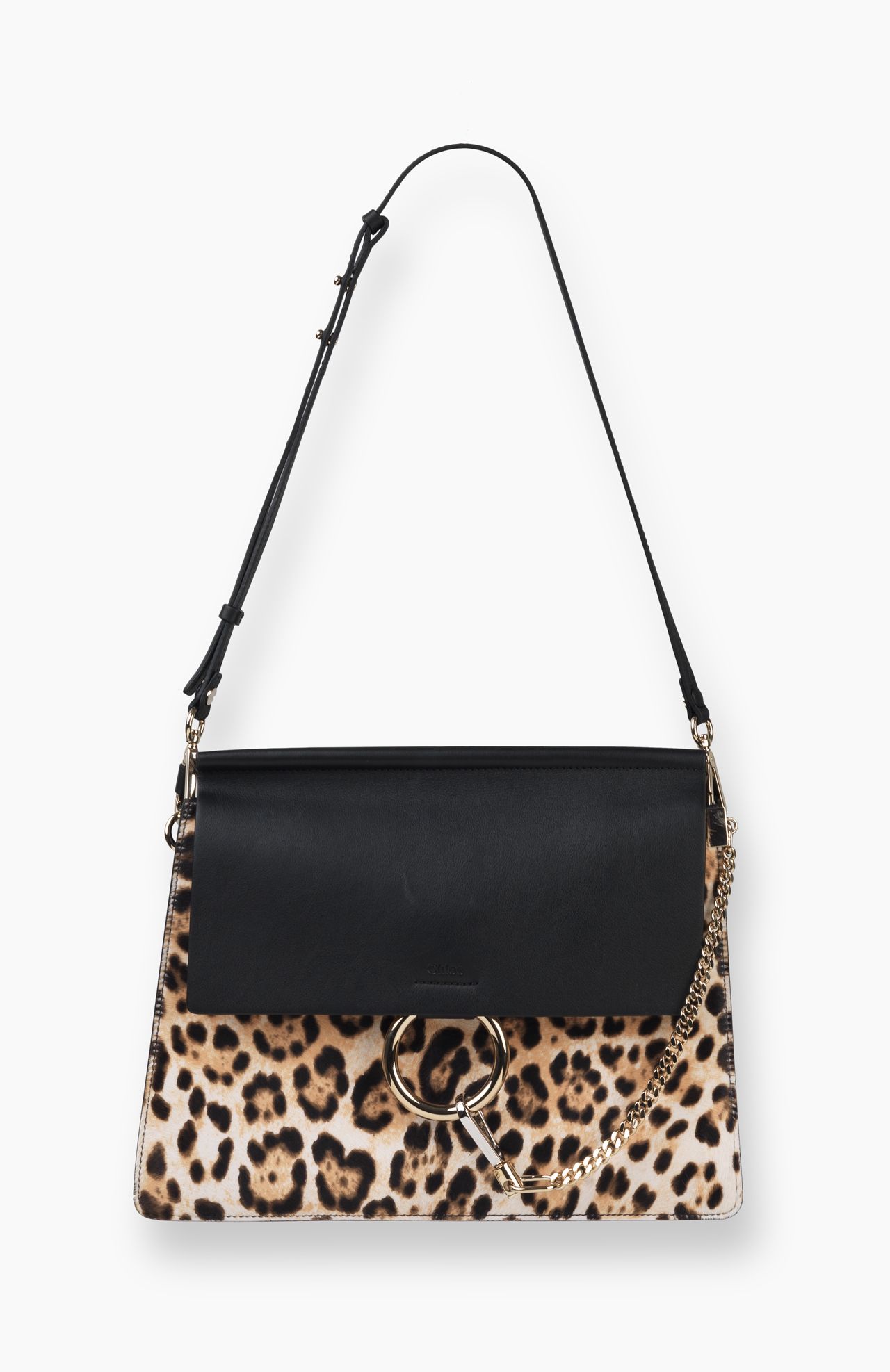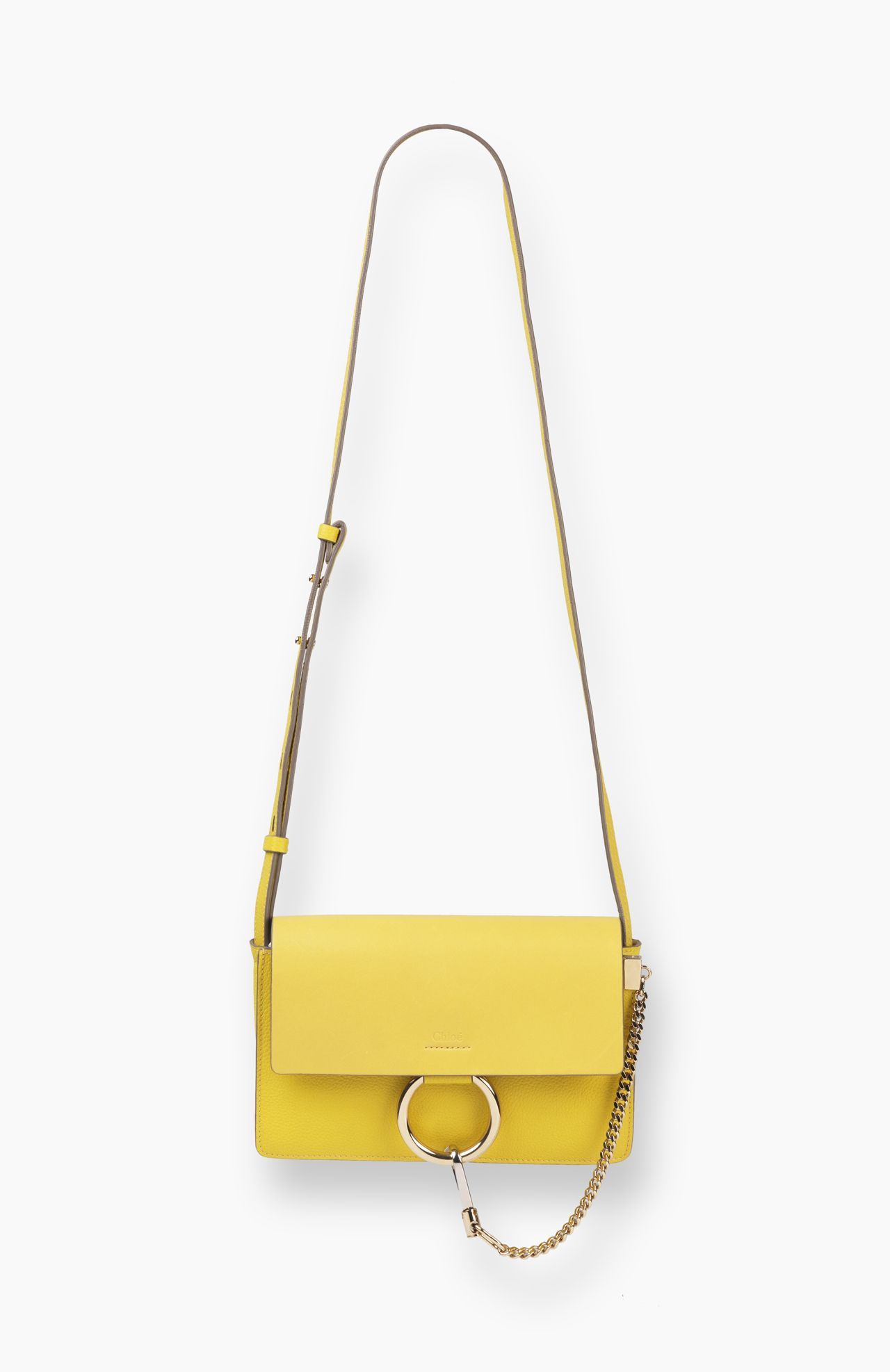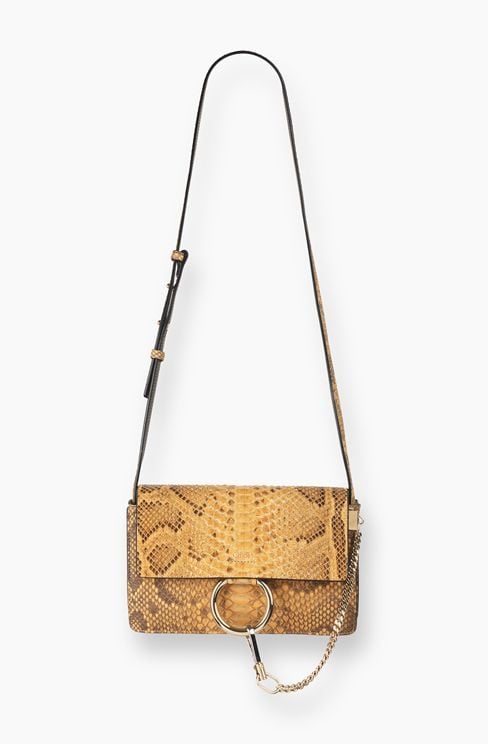 Chrissy Teigen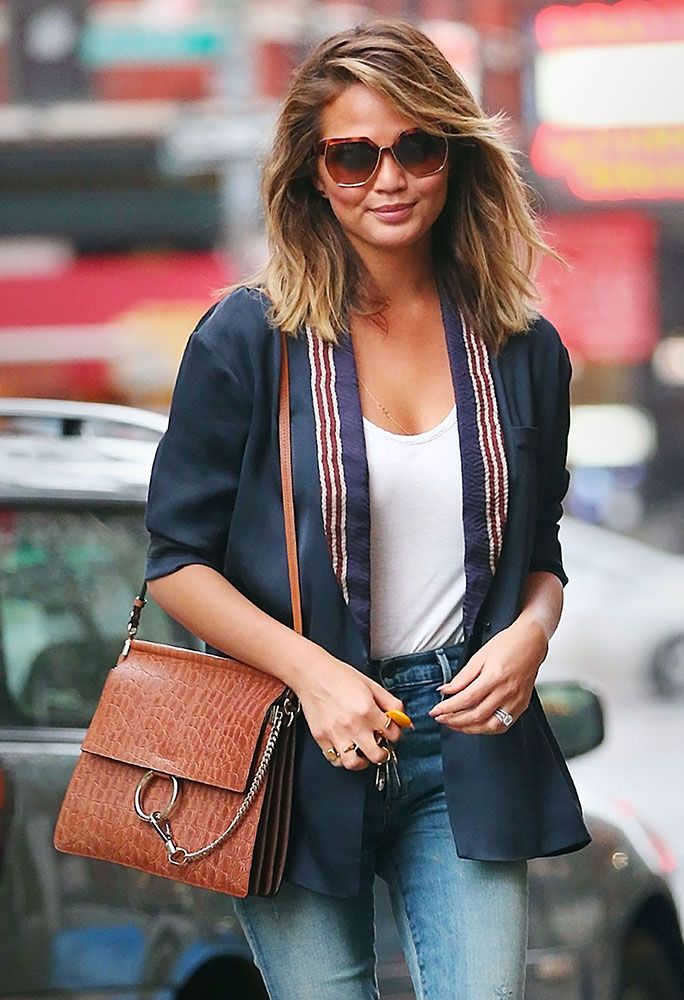 Rosie Huntington Whiteley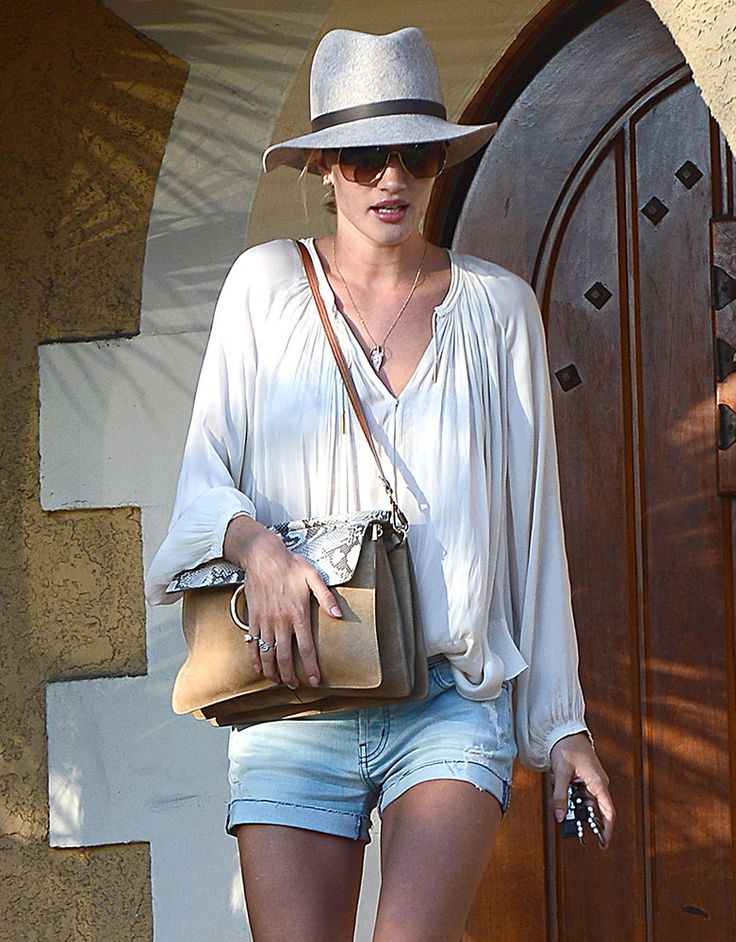 Eva Longoria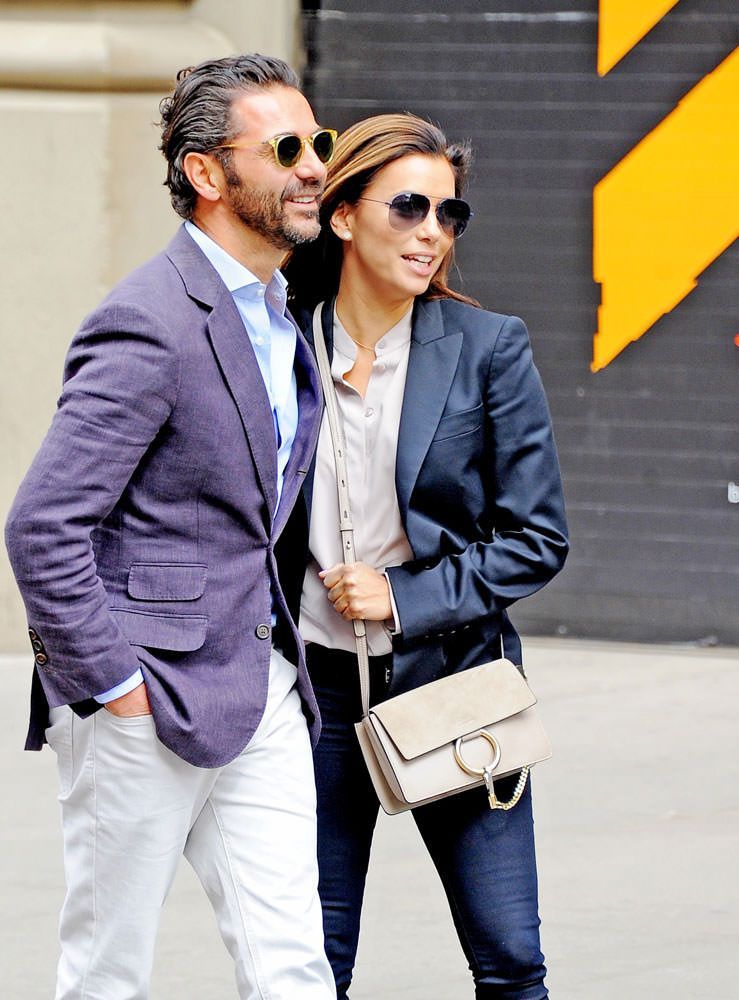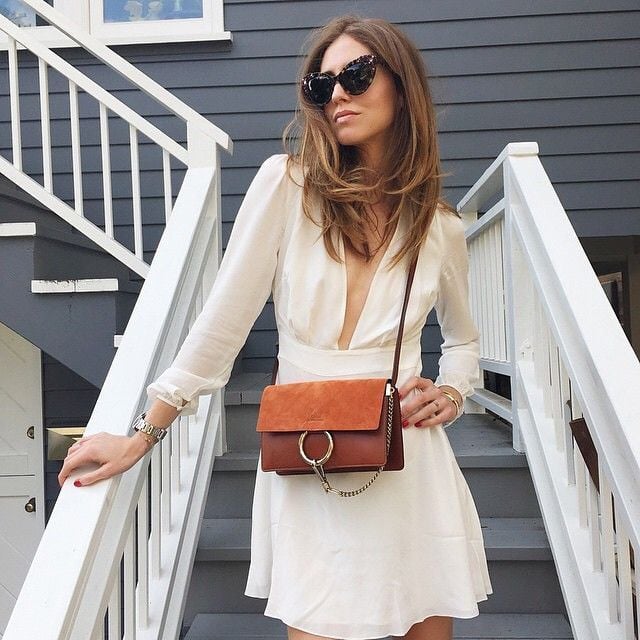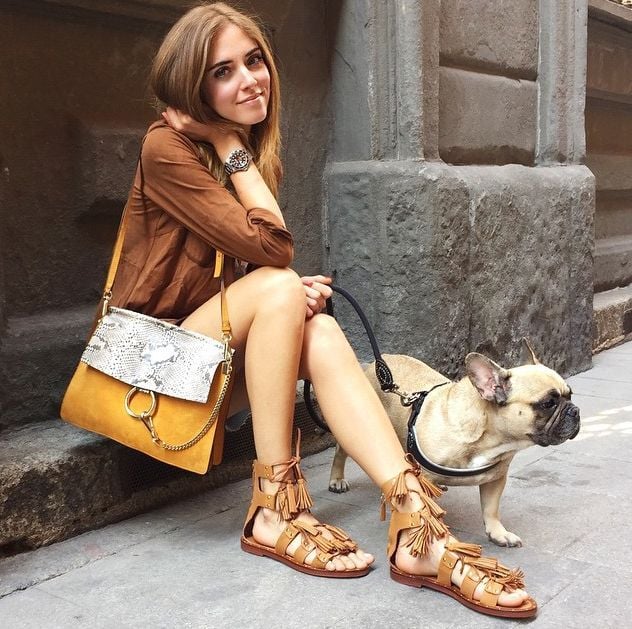 Are you feeling Chloe's chic and sleek vibe?
Love PurseBop
XO