Post EDIT Jan 19th from Paris:
Join me on BopTalk for some live pictures of the DREW bag… Click here
Every fashionista has a vision of herself prancing around the streets, all done up, in an amazing outfit, and carrying an adorably classic bag slung over her shoulder. Designers every season work determinedly to create the perfect bag that can satisfy this fantasy. In recent months, we've seen classic shapes revitalized to appeal to the modern woman looking for something nostalgically classic, but smart and chic. Mansur Gavriel created a fashion frenzy with the minimalist bucket bag. Louis Vuitton took a twist on the retro tote with the Dora tote.
Now Chloé, the French fashion house, is making waves with its modernized saddlebag – The Drew Bag.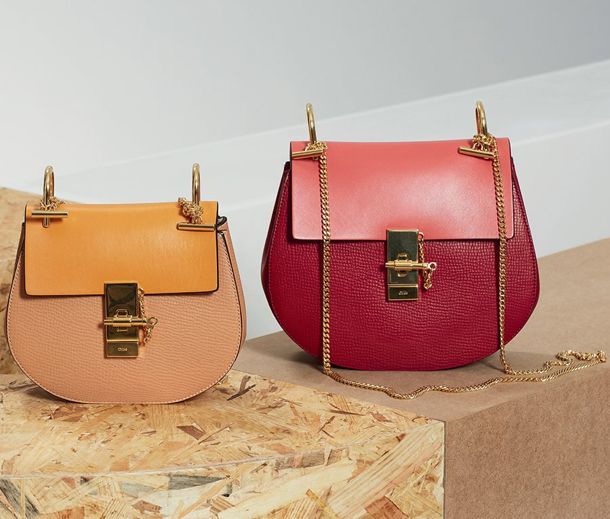 Chloé's most iconic bags include the Paddington satchel and the Marcie crossbody saddlebag. The Drew Bag was first released in the Fall/Winter 2014 collection, and brought a much-needed element of freshness to the Chloé line. Unlike these two older Chloé favorites, the Drew Bag embraces sharpness. As far as overall design, the Drew bag has very clean cut, angular lines that emphasize its saddle structure. The gold hardware is the standout, defining feature of this bag. It's chain and lock closure are bold and almost jewelry-like. However even with luxurious looking hardware, the bag is not overly fussy or ornate. The hardware, along with the shape, make the Drew bag versatile for casual or formal dress.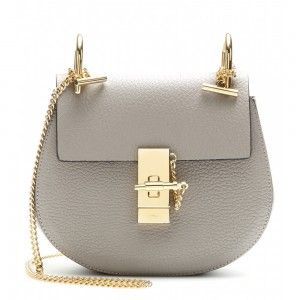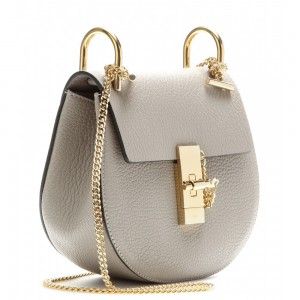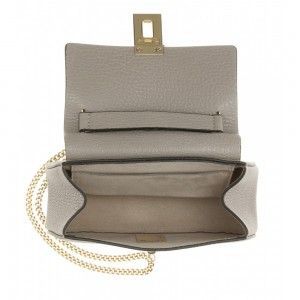 The Drew bag, although simple, is just a beautiful bag to admire. If you're looking for a new piece or style to experiment with in your Fall wardrobe, the Chloe Drew bag is a great option! It is currently available in 4 different sizes nano, mini (as we've come to love in the ultimate mini guide), small, and medium. The medium size comes with a leather over the shoulder strap. The Drew is available in a variety of color and material combos ranging from calfskin leather, lambskin, suede,  python and animal hair. In basic materials, the Drew bags range from $1,650 to $2,050 at Barneys. See price chart below for more specifics.
| | |
| --- | --- |
| Drew Bag | Price in USD |
| Chloe Drew Bag - Nano | $1,190 |
| Chloe Drew Bag - Mini | $1,650 |
| Chloe Drew Bag - Small | $1,850 |
| Chloe Drew Bag - Medium | $2,050 |
| | |
| --- | --- |
| Drew Bag | Price in USD |
| Chloe Drew Bag - Nano | $1,190 |
| Chloe Drew Bag - Mini | $1,650 |
| Chloe Drew Bag - Small | $1,850 |
| Chloe Drew Bag - Medium | $2,050 |
Explore how the Drew bag is styled below for inspiration. The Drew bag is becoming quite the sensation with celebrities and really popping on our radars too!
After all the eye candy, could you see the Chloé Drew Bag in your fall collection?!
Love PurseBop
XO
Post EDIT Jan 19th from Paris:
Join me on BopTalk for more pictures of my shopping for the DREW bag… Click here