Moschino pushes the boundaries of fashion like no other. If you thought the floatable pool bag was a little out there, brace yourself for this latest collection. The new Spring/Summer 2016 runway capsule collection is now available online, and Moschino wants you to "Get Clothed for Construction".
Creative director, Jeremy Scott is a visionary when it comes to entertaining, expressive shows. The runway was decked out with construction signs, cones, and traffic lights. Imagine this scene embodied through clothes and accessories, and you've got a bit of an idea of how outlandish this new collection is. In keeping with the theme, bags and clothing from this collection are super bold and neon to mimic actual tools and work zone props. A big standout item expected to sell out soon is the windex bottle iPhone case retailing for $95 via Neiman Marcus.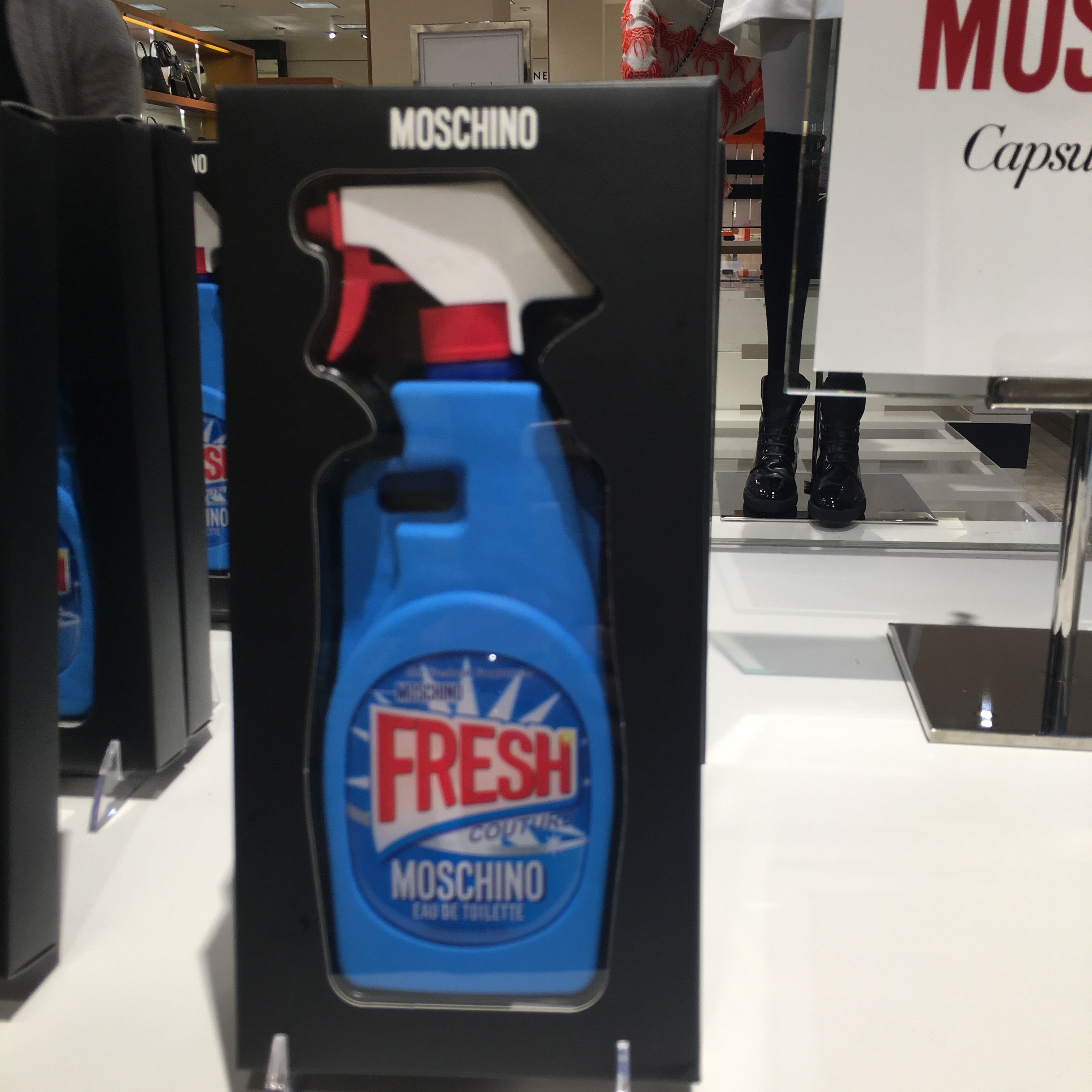 In terms of bags, the silhouettes are basic and utilitarian such the backpack, bucket bag, tote and clutch styles. Bright, cartoon graphics of things like wrenches and stop signs adorn the bags and showcase their eccentric, fun nature. Other unique bags include a bag in the form and design of a stop sign, as well as a flap bag with a hardware wrench closure. Everything in this collection is very literal and not for the faint of heart. We can definitely appreciate Scott's dedication and spirit to make fashion out of almost anything.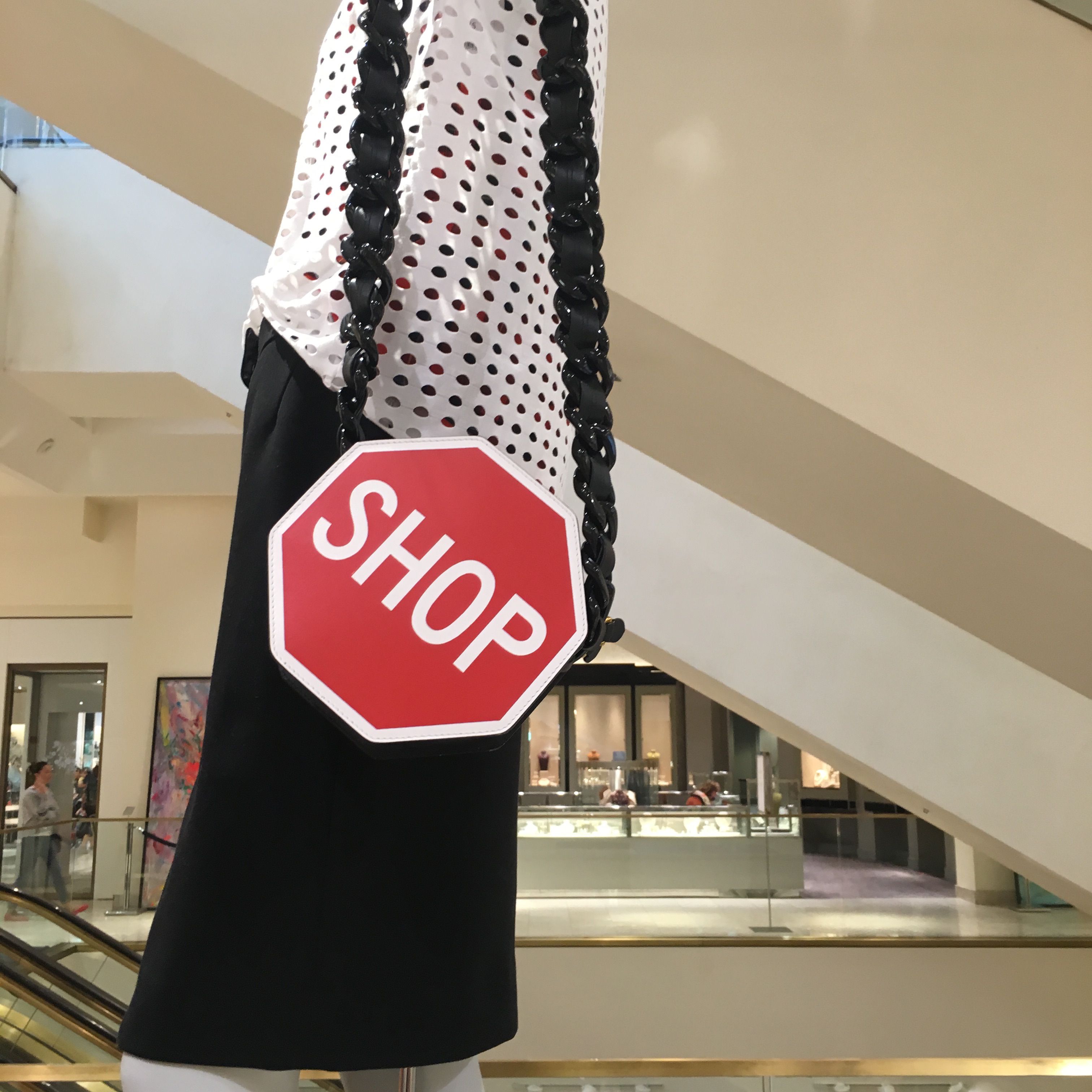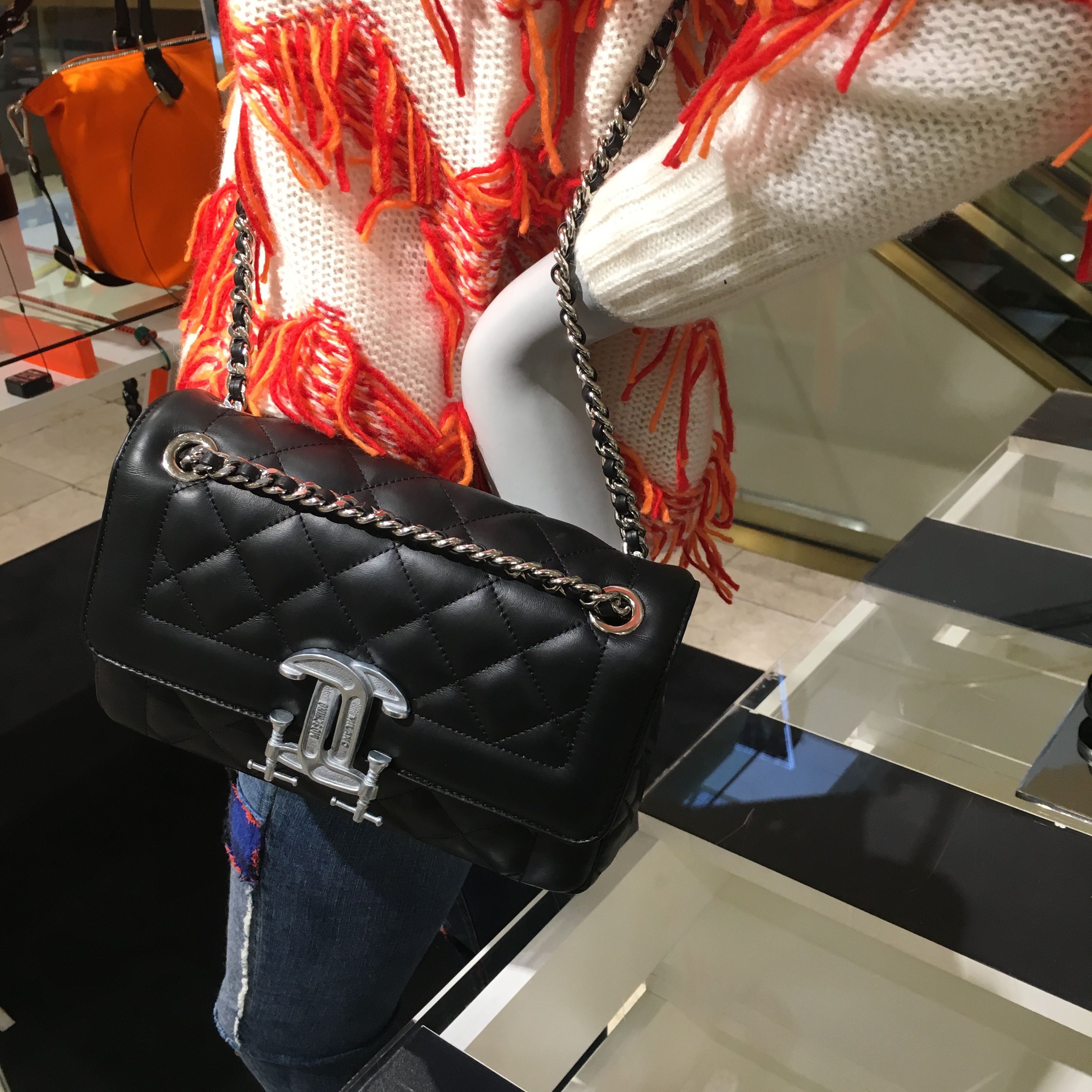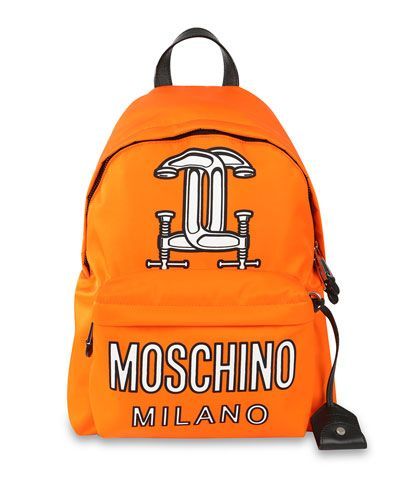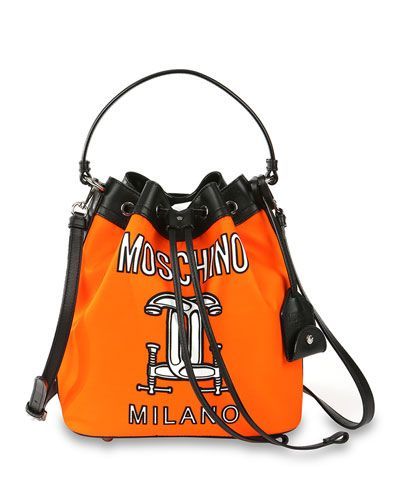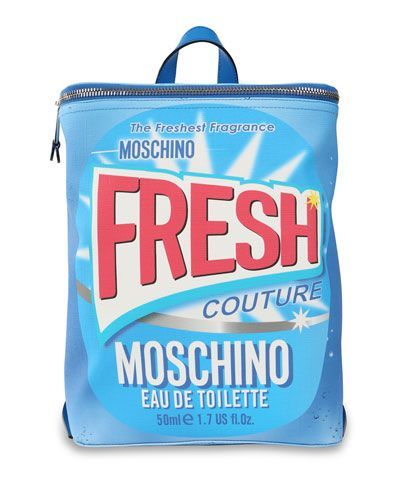 Many bloggers have already gotten in on the construction chic craze. The windex bottle phone case is quickly turning into a pop culture sensation.
Are you intrigued and ready to "get clothed for construction" or will you stay behind the caution tape?!
Love PurseBop
XO