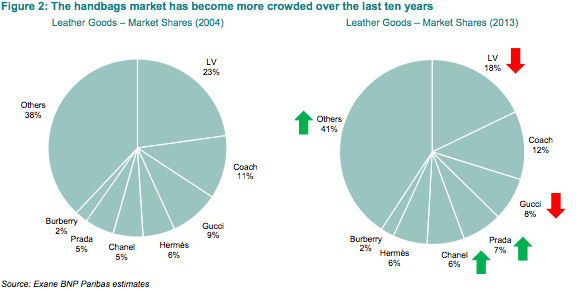 The top of the handbag pyramid has become very crowded with aspirational brands, increasing pressure on megabrands from the bottom of the price pyramid.
While some of these developments are more important than others, perhaps one of the most significant is the emergence of a new means of status distinction for luxury consumers: the trinket. Yes, in a postmodern twist, walking down the sidewalk, women aren't just looking at accessories, but accessories for accessories. As Fflur Roberts, head of luxury goods at Euromonitor International puts it, "The last five years has seen many luxury brands expand their portfolios and diversify into new territory. But the latest in these innovations is the increase of brand tchotchkes by leading luxury labels" (tchotchke is Yiddish for trinket). According to figures produced by his firm, the luxury small leather goods market, where these trinkets are categorized, is currently valued at $5.7 billion and expected to grow to $7.5 billion by 2020 (read: Fendi Brings E-Commerce to the US)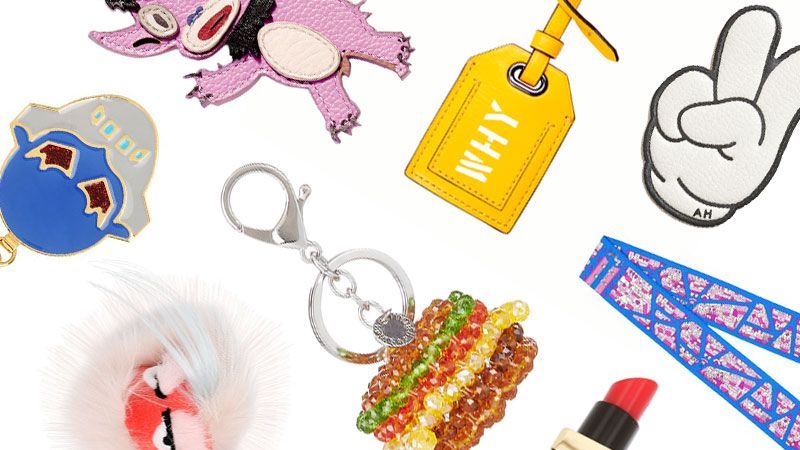 As you're well aware, PurseBop here has wholeheartedly jumped on the bandwagon! I could have an entire section on the site devoted to my affection for Karlito! Even before Karlito, Fendi was already a bag-charm pioneer, launching the Bag Bug keychains during Autumn/Winter 2013. While the items are sometimes ridiculed, the revenue they're bringing in is no laughing matter! The wait-lists to get one have been well-documented.
So what's driving the interest in the accessories category? There are at least a couple reasons I can think of. One, items like bag charms are significantly cheaper than entry-level handbags and thus allow an aspirational consumer to get a taste of luxury without going all out. For folks on the opposite end of the spectrum, whose closets are full of bags, items like bag charms add excitement to a bag we've maybe been carrying for over a decade. Virtually everything in our lives is personalizable, why not our bags too?!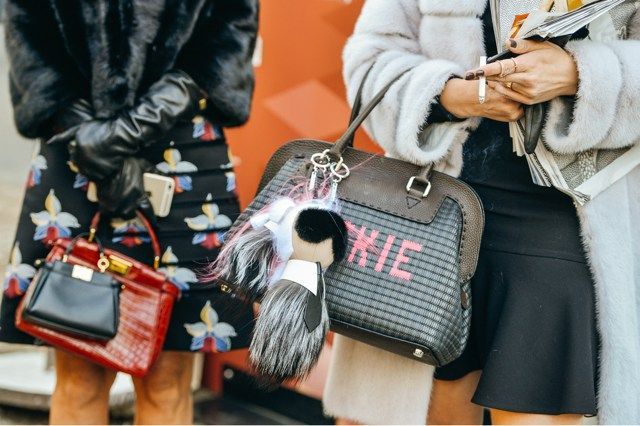 Beyond bag charms and accessories, there are a number of other adorable knick-knacks out there from our favorite luxury brands. Alexander Wang has his leather boxing gloves, Moschino has $100 iPhone cover, and my favorite, the Burberry Thomas teddy bear, priced at a jaw-dropping $500. The cashmere bear is made entirely in England and printed with the signature Burberry check. MCM has an equally as adorable signature bear bag charm. Let's also not forget about the edgy and sassy Anya Hindmarch bag stickers.
What trinkets have you indulged in yourself? Are they just a fleeting fad or do they represent the next big shift in the handbag market? What whimsical items do you think Fendi will think up this season?
Let's talk on BopTalk…
Love PurseBop
XO