We've have been completely overwhelmed by all the fabulous bags coming our way this season. Just in case you haven't been following the @PurseBop instagram and the #PurseBopGoesToParis adventures, I have been investigating the latest bag styles just for YOU. Many of the styles I saw in France haven't hit the US shelves yet, so you'll be ahead of your shopping game when they're released in the states. So far, I've taken an up close look at the Chanel Spring 2016 Patent Boy Bags and also did a thorough comparison of the Chloe Drew Bags.
Today, I'm here to share a sneak peek of Louis Vuitton's new bags from the Spring/Summer 2016 collection. You'll agree with me that some of these bags are true pieces of art!
Some Louis Vuitton SS16 bags are already available for purchase in the US. Others are expected to hit the shelves at the end of this month and early February.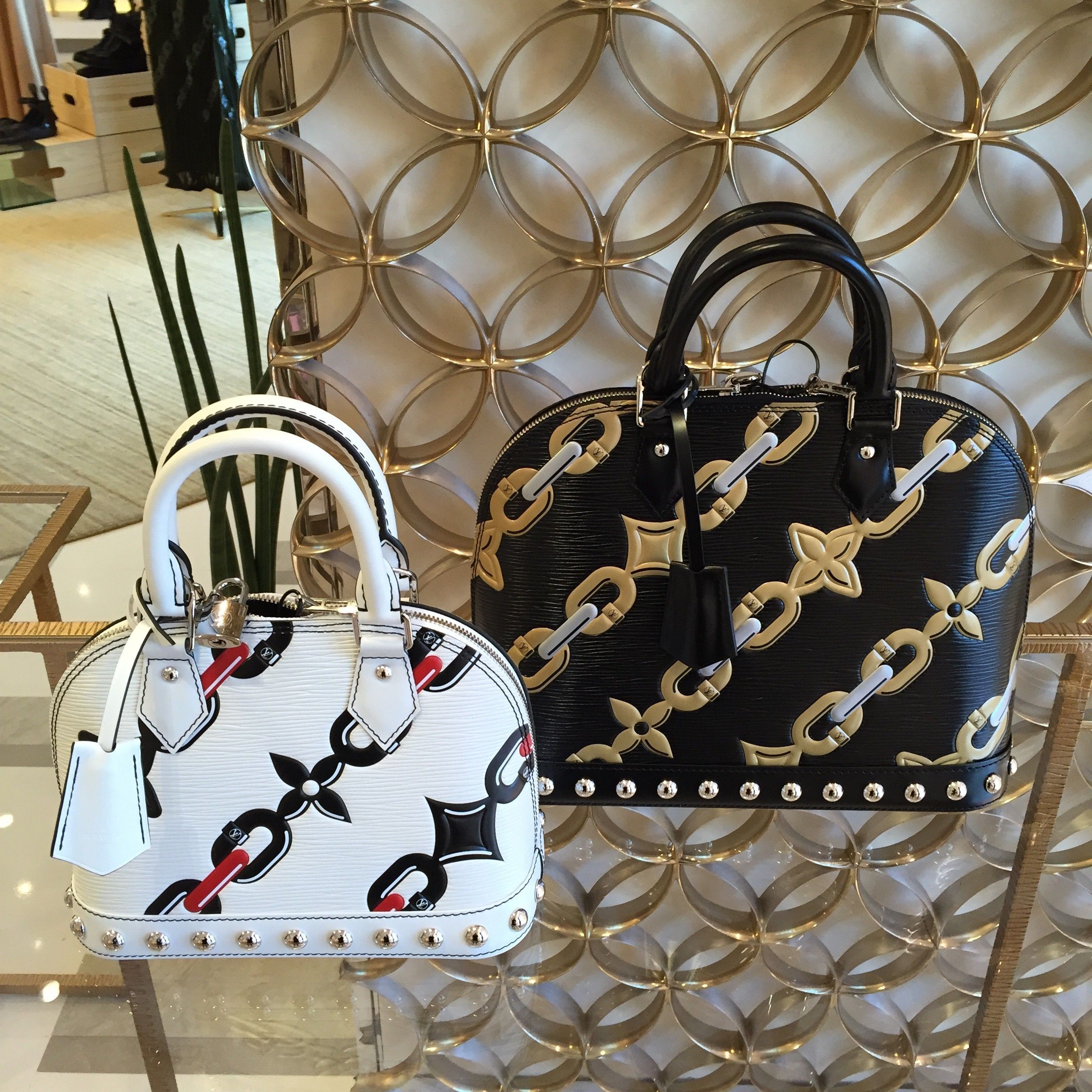 The Louis Vuitton SS16 collection has a very futuristic, sci-fi vibe that still honors LV's traditional styles and structures. Nicolas Ghesquiere quoted that the sci-fi movie Tron was his basis of inspiration for this line. Some bags such as the Alma were adorned with large, shiny embellishments making them look more like techy machines rather than just simple handbags. Other bags I saw had large, almost cartoon like graphics playing up on the idea of computer generated, digital fun. More than anything, Ghesquiere's experimental attitude is apparent in this collection. The handbag is taken out of its everyday context and turned into a high-tech fantasy.
The Mirrored Alma is a standout piece of the collection and immediately draws your eye. This is a bag that demands recognition for being unique, but it isn't so out there and eccentric to the point of being impractical. The mirrored circles are very shiny and reflective, which adds a cool dimensionality to the bag especially when you're carrying it.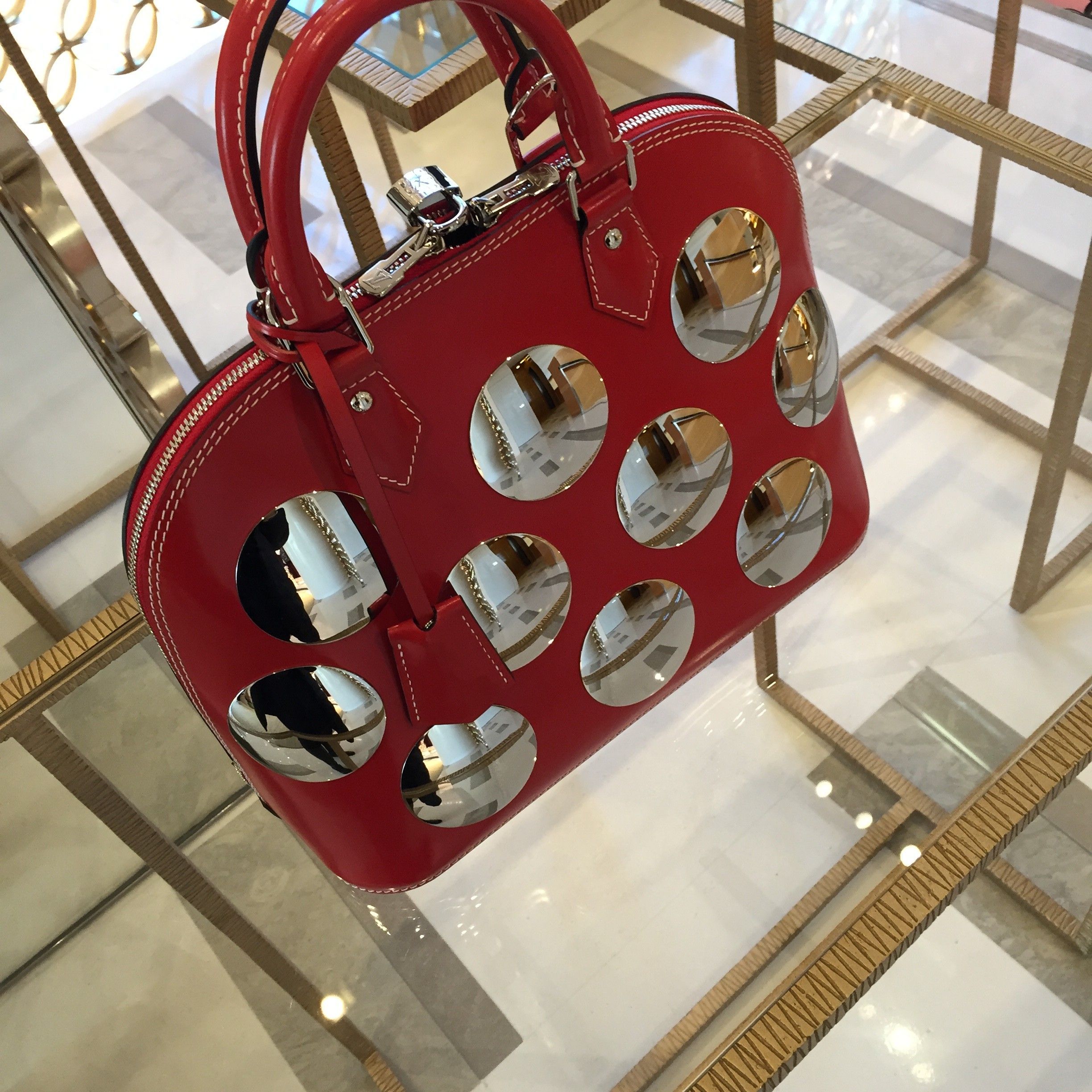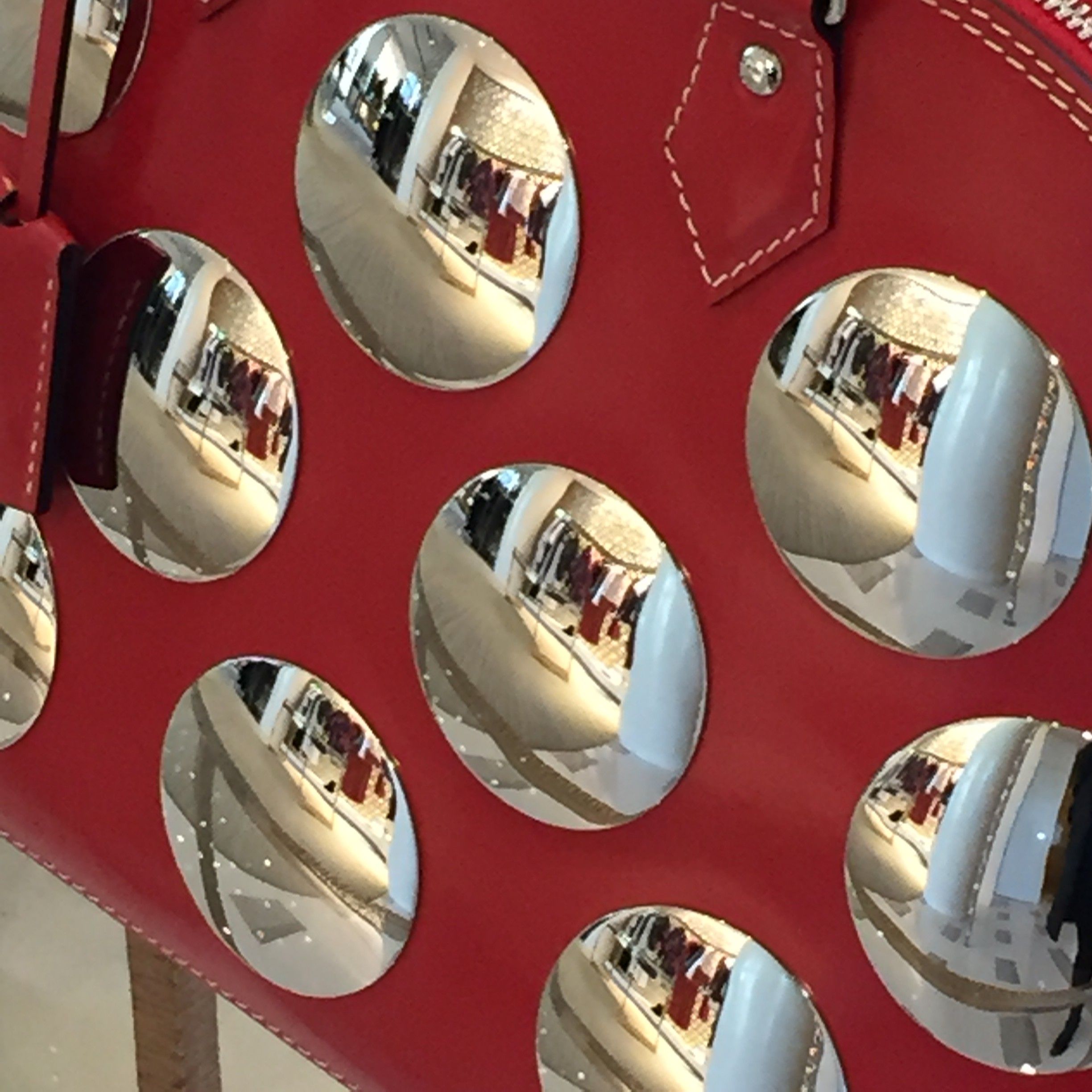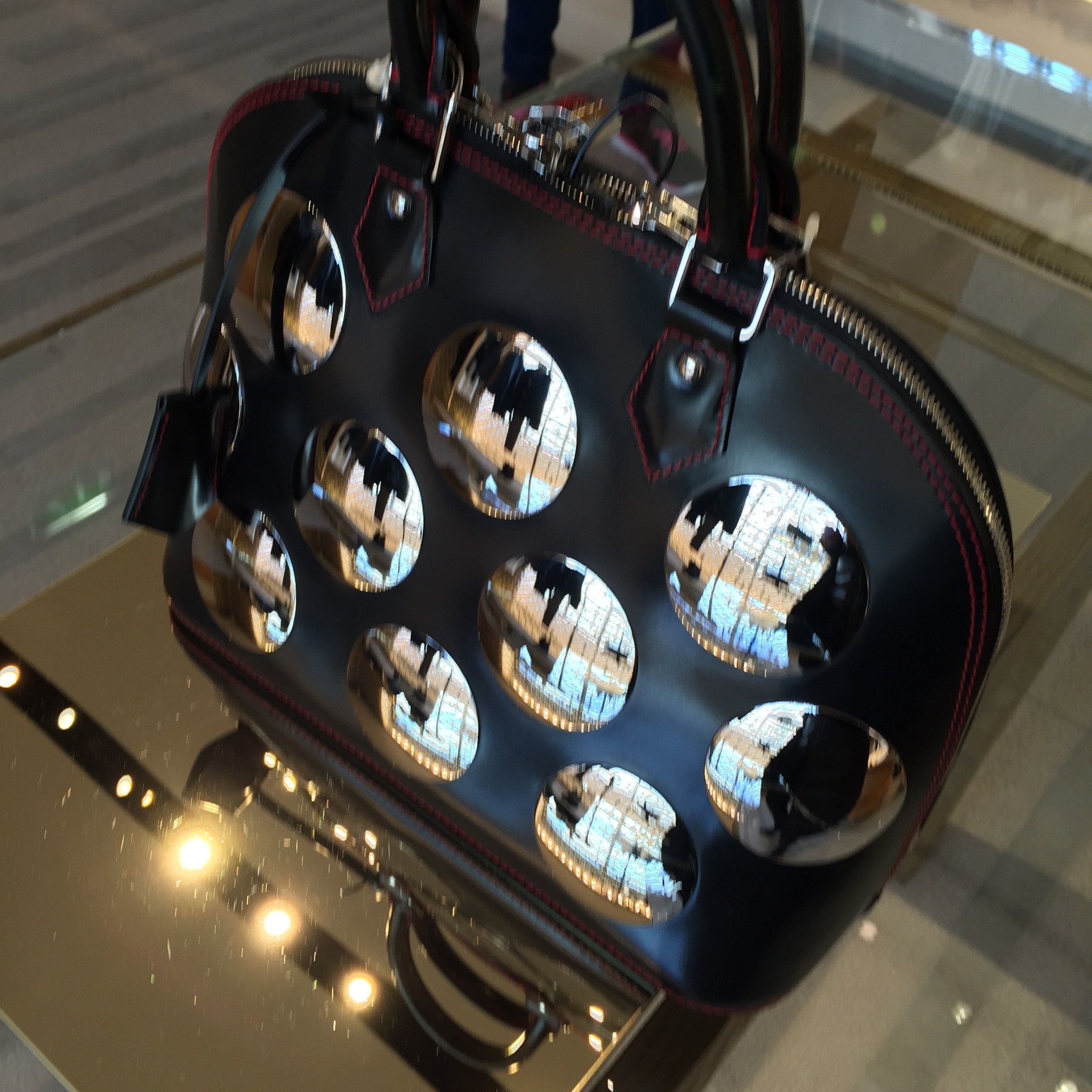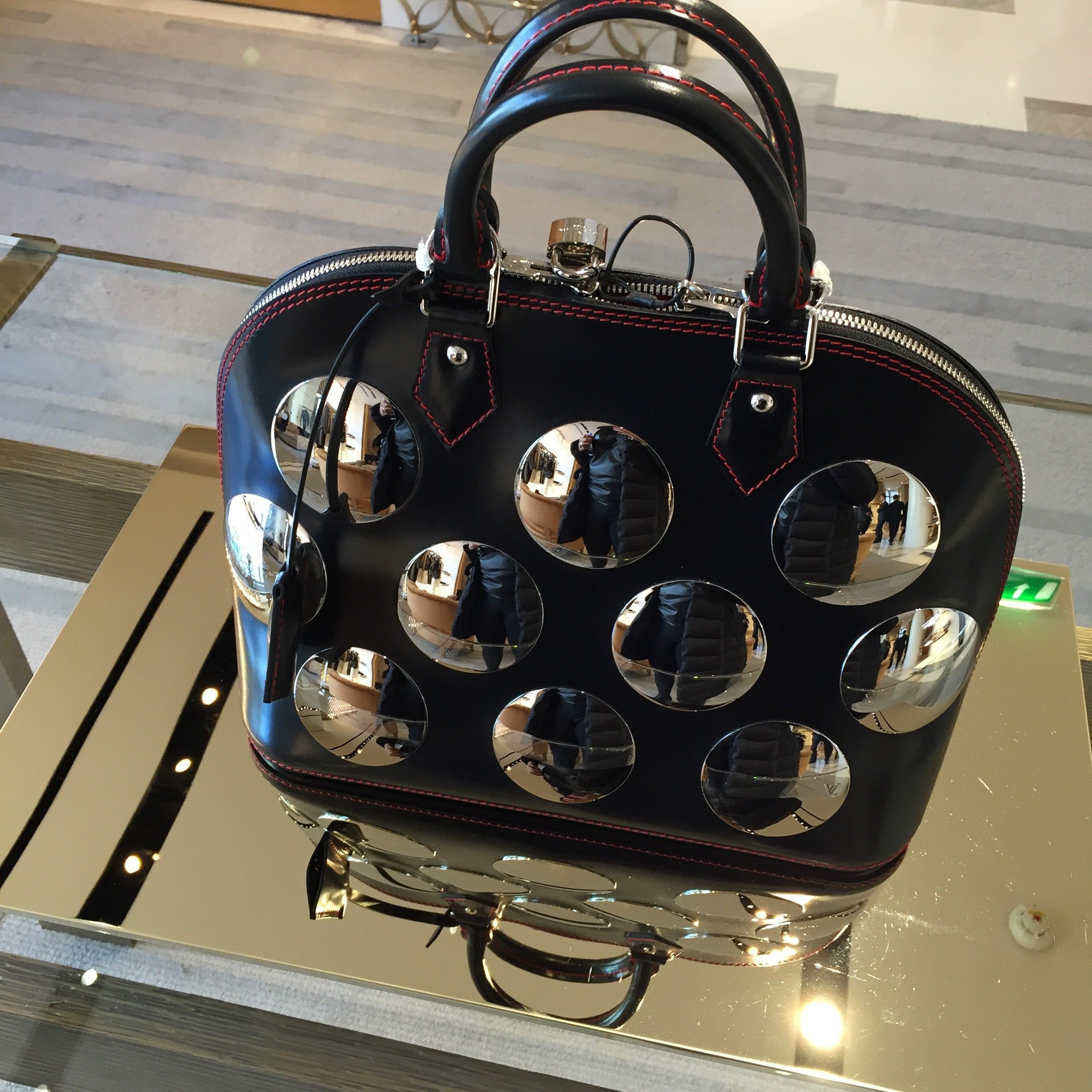 | | |
| --- | --- |
| Region | Louis Vuitton Mirrored Alma |
| USA | $5,500 |
| | |
| Europe | €3,800 |
| VAT Refund (approx. 10%) | - €380 |
| Cost after VAT | €3,420 |
| | |
| USD Equivalent | $3,726 |
Louis Vuitton Alma in United States: $5,500
Louis Vuitton Alma in France: €3,800
Total Price in US: $5,500 + $564 (tax 10.25%) = $6,064
Potential Savings in France: €3,800 – €380 (VAT refund 10%) = €3,420 = $3,726 USD equivalent (savings ~ 39%)
The Louis Vuitton City Steamer I saw at the Paris store was definitely one of the more understated pieces of the collection. The colorblocking of red, gold/tan, and black still makes a statement, but would be suitable for everyday wear.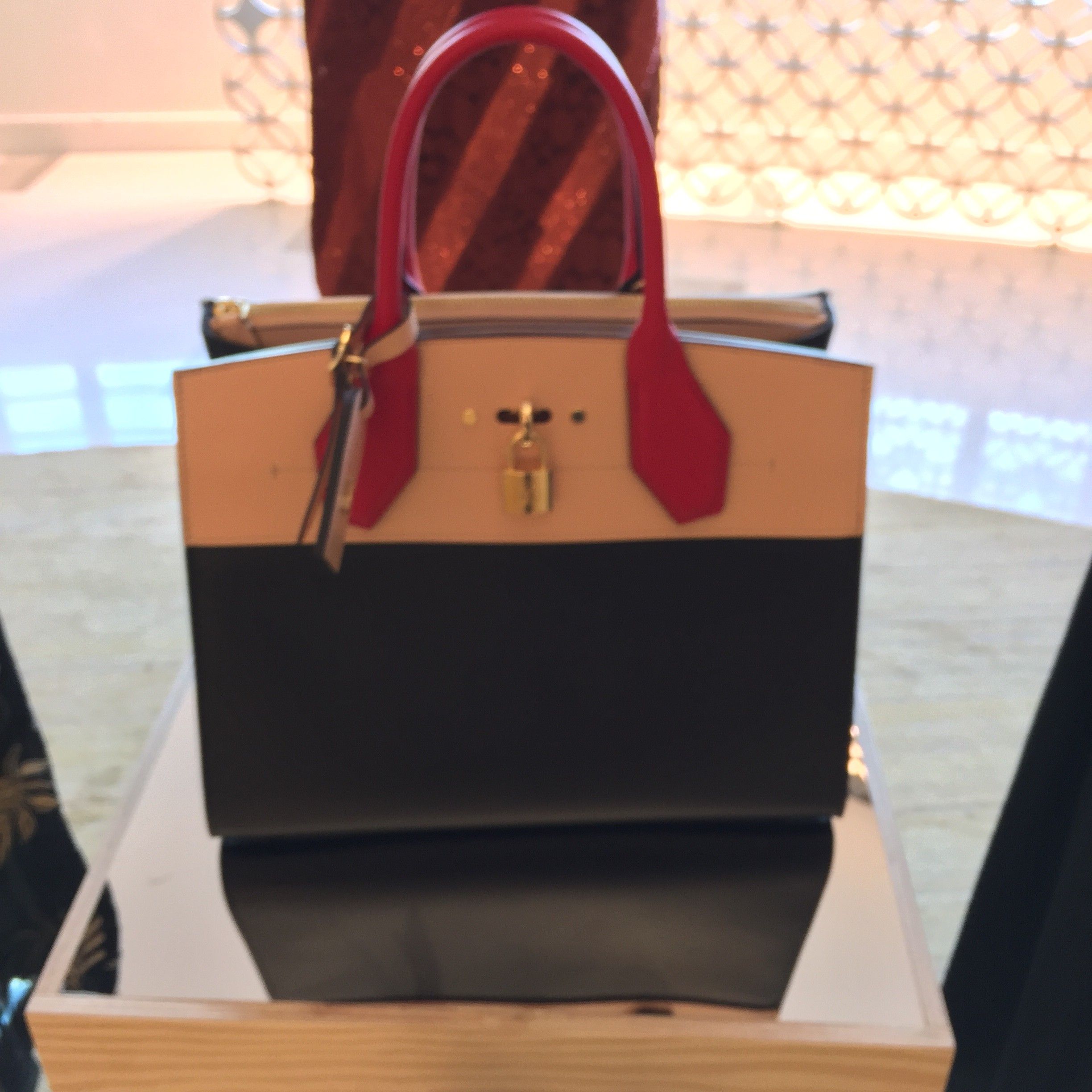 This fabulous Louis Vuitton Twist bag is a perfect example of the very digital, graphic patterns featured in this collection. The chain print alludes to LV's monogram, but with the freshness of the future.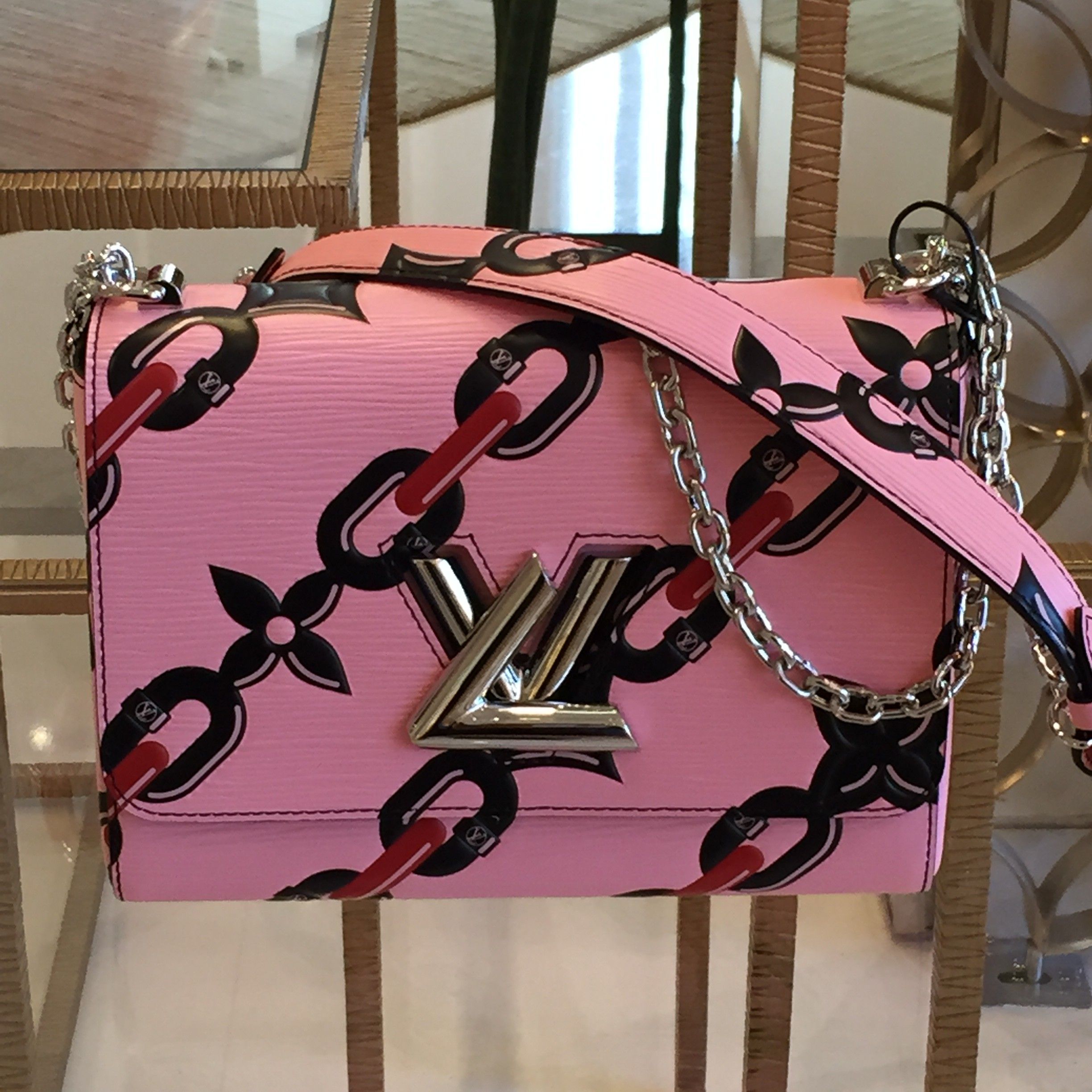 I must say LV was not holding back on quirky, statement pieces in this collection! Each of these bags can speak for themselves and you may just find the perfect one to help your collection pop during the spring.