Chanel really knows how to tempt a girl…beautiful BOYS just keep popping up everywhere, and it's so hard to resist! Recently, PurseBop added a new Boy bag to the family from the Cruise 2016 collection. With new, amazing styles of Boy bags being released season after season, PurseBop is trying to keep up with the momentum. We investigated the Boy Bag in a full reference guide this week, and today we share the exclusive scoop and pictures of the new variation of patent Boy bags from the Chanel Spring/Summer 2016 collection. PurseBop shares all the details you need to know below!
Monday Jan 18th from Paris
I must share the newly released BOY bags that WE (4 of us on this girls Paris trip) have fallen totally in LOVE with. We were shopping at Galeries Layfayette yesterday and stumbled upon the latest delivery  and the unpacking of the 2016 patent boy bags.
I would describe the patent of these Boy bags as a more "sophisticated patent". They are made from calf leather, and give the appearance of a highly polished lambskin without the plasticky  look of patent that some people dislike (I personally love the high gloss look). The patent of these bags do not show fingerprints unlike familiar patents.  The finish is slightly metallic, but in the most luxurious way. The hardware on these boy bags is a highly polished perma-brass, which isn't distinctly silver or gold, and can easily be paired with either GHW or SHW pieces.
As of now only these three colors were available… Sharing some pics live from Paris!
Follow along on IG @pursebop with #pursebopgoestoPARIS: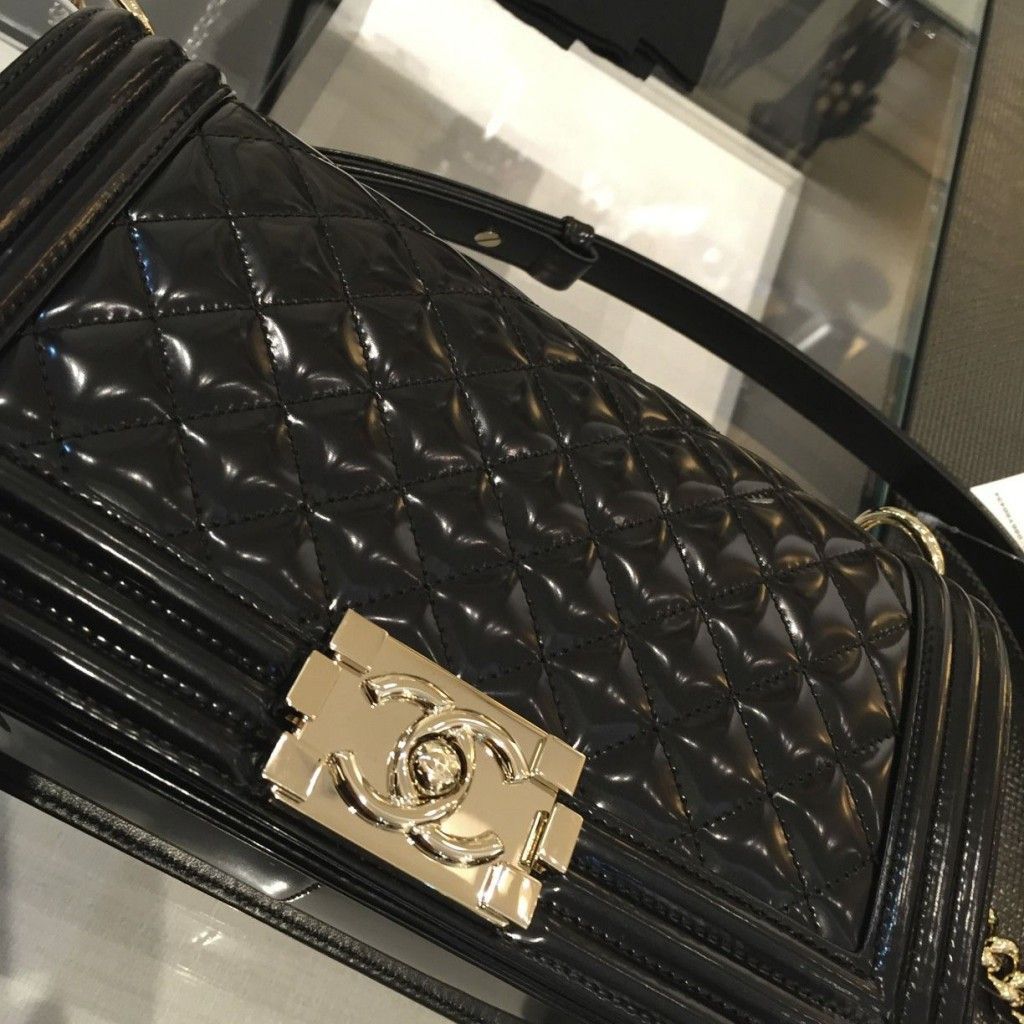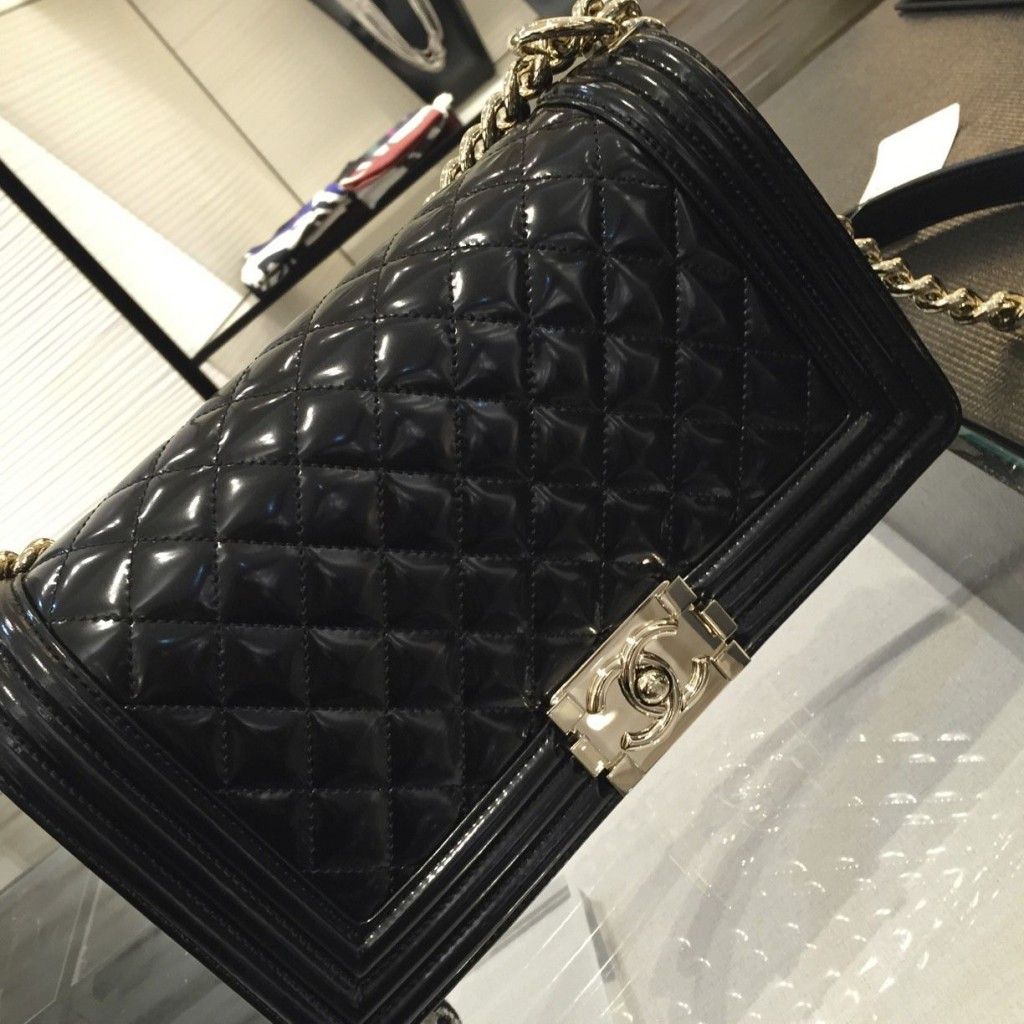 Can we all agree these boys are simply stunners?
Let's take a look at prices with some handbag math.
Chanel Patent Boy Bag – €3,720
Price in France: €3,720 – €372 (VAT Refund 10%) = €3,348 = $3,647
More Information on the Chanel SS16 Black Patent Boy Bag.. I have a strong hunch you'd like to know…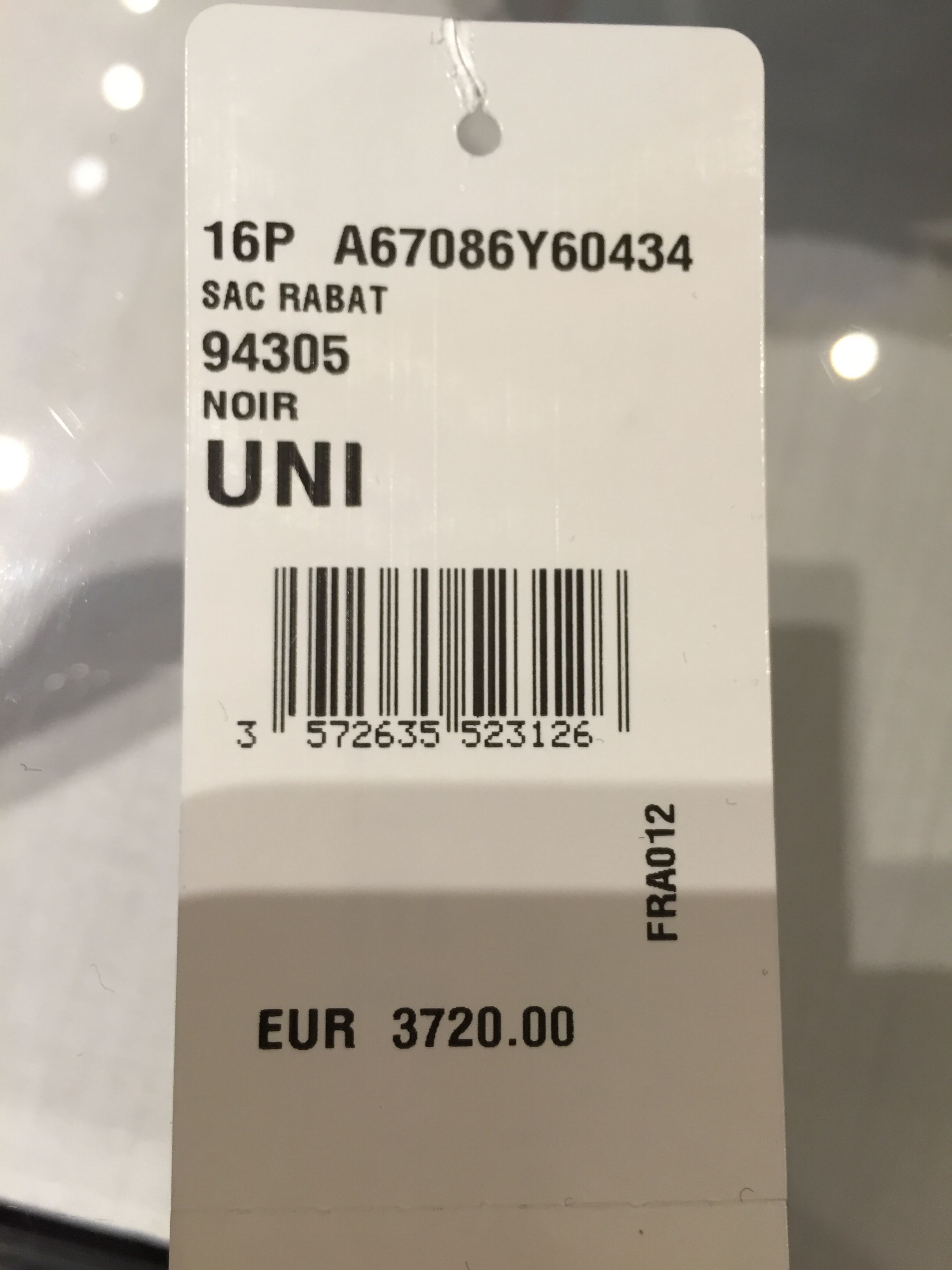 Instagram Eye Candy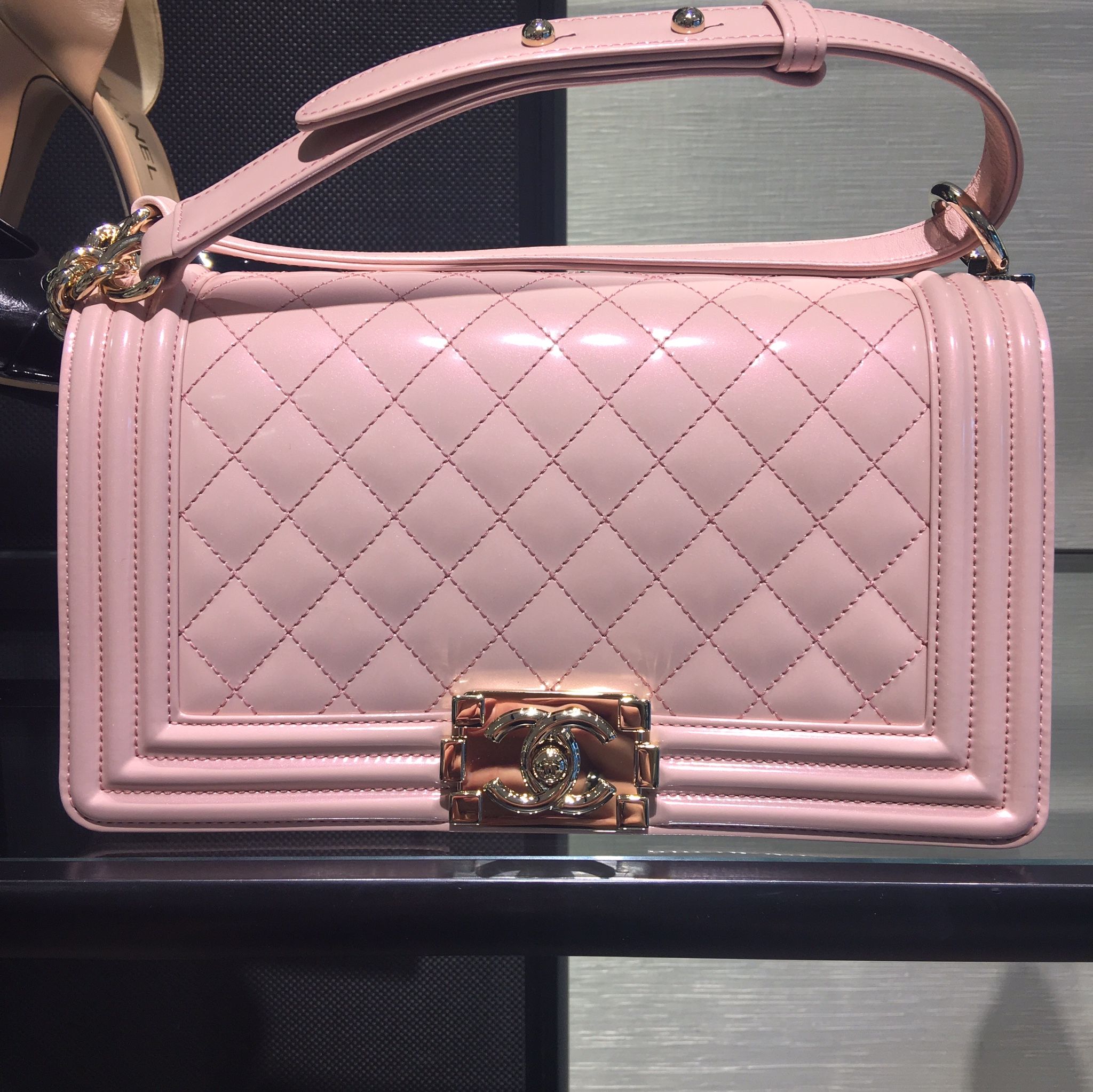 Updated: May 18th, 2017