For those of you out there who have been with PurseBop for years, you might remember our coverage of Christian Louboutin's collaboration with fabulous Indian couture designer, Sabyasachi Mukherjee. In one of our most exciting posts ever, PurseBop gave us live, exclusive access to the Amazon India Couture Week where Louboutin x Sabyasachi  had a show. Now, a little more than two years later, we have updates!
PurseBop Throwback Pics: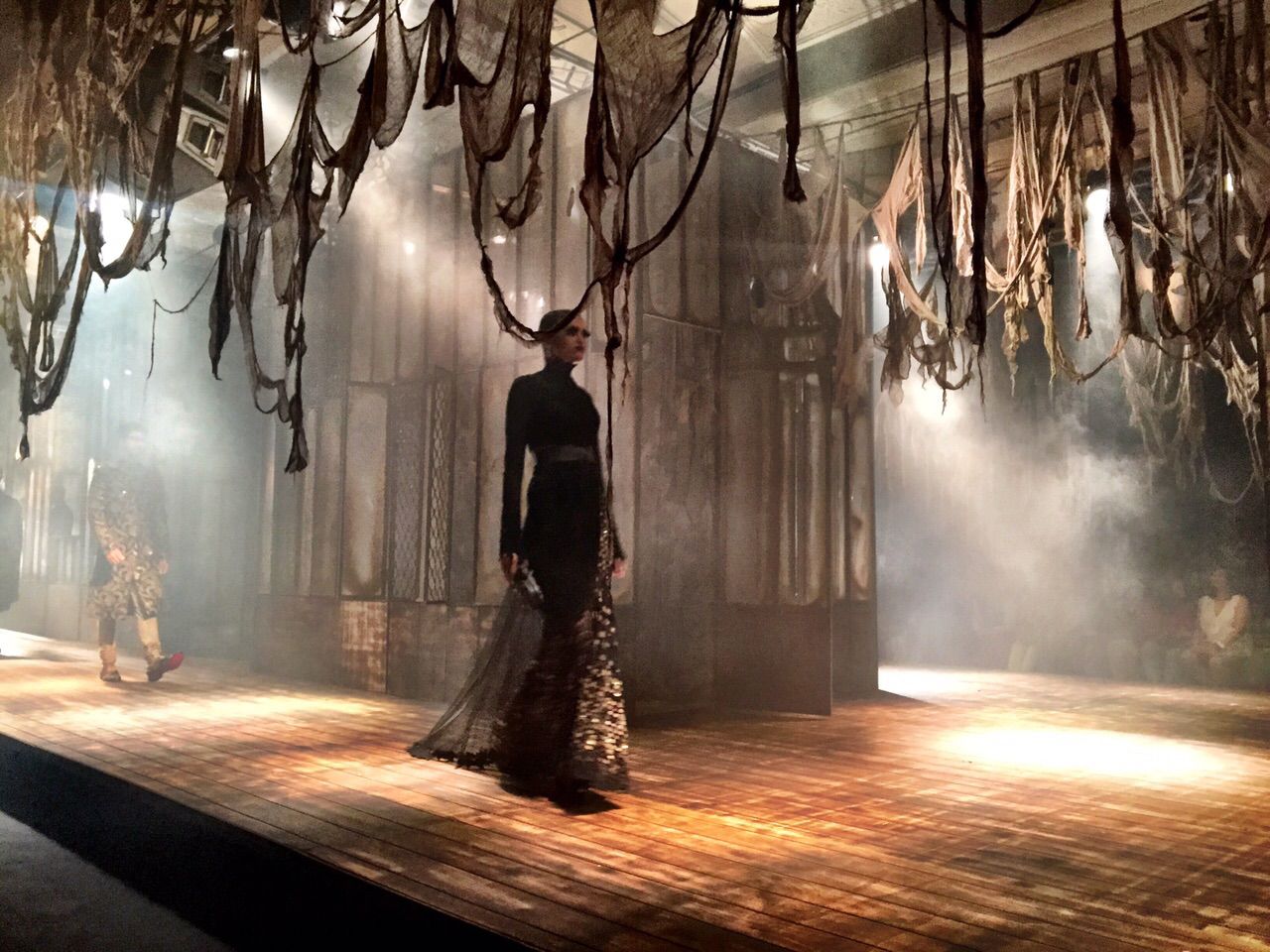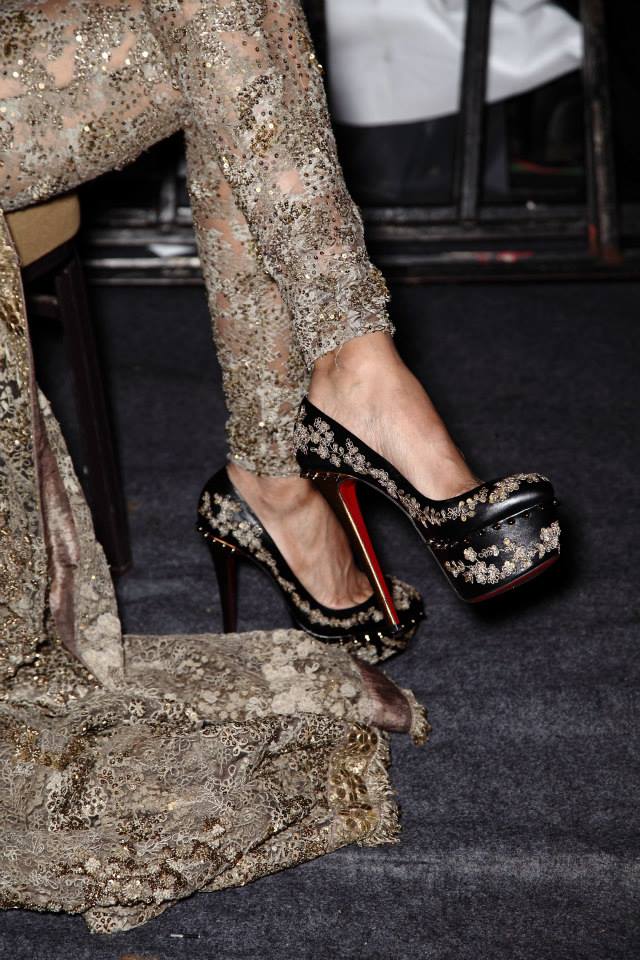 We are pleased to inform you that after two years, Louboutin and Sabyasachi have announced that they are releasing a capsule collection together! The collection will include shoes for men and women, and small leather goods crafted from handcrafted sari fabrics  from Sabyasachi's archives. The collection will be available exclusively at Bergdorf Goodman in the US and Harrods in London.
When the pictures of the collection came out, we could hardly believe our eyes! The beautiful, rich colors and textures of the silk sari fabrics literally jump out of the photographs. Paired with silhouettes by Louboutin, the biggest name in shoe design, the result is absolutely electric!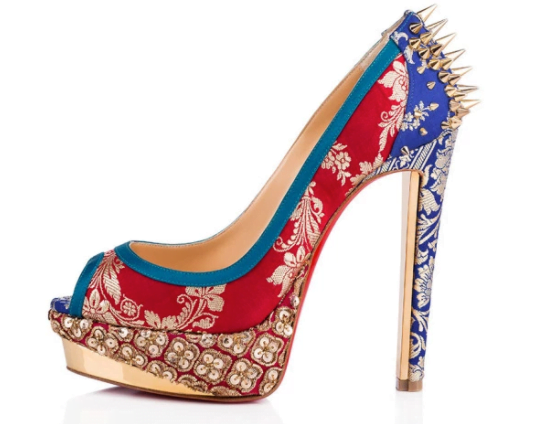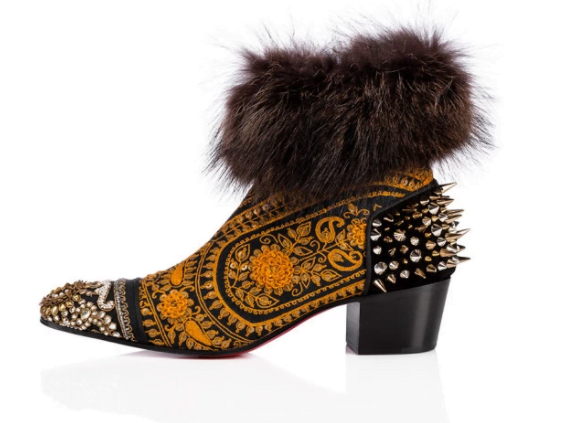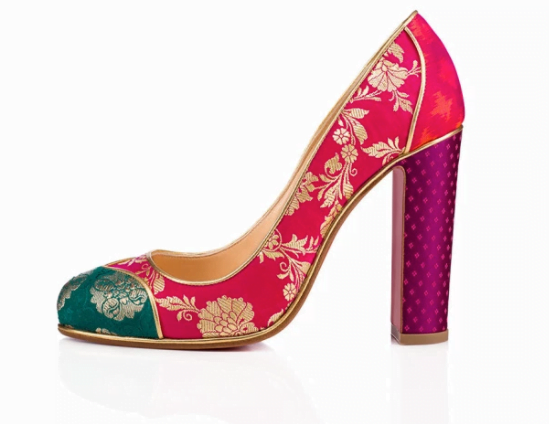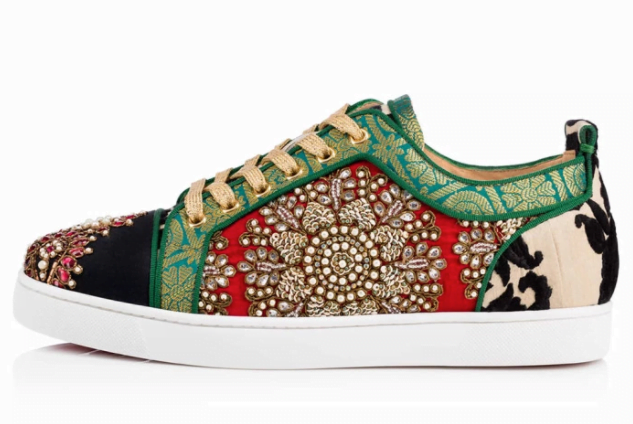 In a sea of high profile designer collaborations, this one might be our favorite! But how did this partnership come about? According to Louboutin's website, by accident! When Louboutin serendipitously came across Sabyasachi's Mumbai boutique, he was amazed by the beauty of his fabrics and designs. They realized that they shared an incredibly strong passion for Indian culture and a strong desire to showcase its beauty to the world.  "Indian handicraft is the best of the best in the world. The luxuriance of Indian workmanship is at the maximum. I would love the world outside of India to love it as I do," Louboutin said in a statement.
Now I know the question on all your minds… have the two designers collaborated on any handbags? The answer is YES. Their collaboration has born one beautiful fruit for us purse fanatics, The Piloutin. Designed to resemble an ornate pillow and dedicated to the Bollywood actresses that have inspired both designers,  the incredible accent piece is made from Sabyasachi's sari ribbons collection.