It's back! An Hermès sample sale is happening and this time, it's in New York City! So pack your bags and get ready to hit the streets of NYC for this incredible sample sale that will sure tickle the fancy of luxury lovers everywhere. Here are some details…
We've created this guide to condense everything you need to know about the process of the sale, what to expect, what to do, and what to bring. We've even included some additional past coverage for you to read through before planning your sale day journey. 
When?
Thursday, October 21st to Saturday October 23rd, 9am to 7pm each day.
Be sure to get there early and give yourself plenty of time on the day you choose to visit, as there will surely be lines stretching the length of the street to get inside. Also don't forget to stay hydrated and energized as your sample sale experience will mostly likely take up a large chunk of the day. Last but not least, be sure to sport your safety chic accessory- a mask.
Who?
Anyone and everyone! This sale is open to the general public.  There is a private day for VIP clients on the 20th by invitation only.
Where?
Soiffer Haskin- 317 West 33rd Street, New York City

What?
Hermès typically makes available their silk items, women's and men's ready-to-wear, shoes, ties, jewelry and other accessories during these sales. What's more is that they tend to be at nearly 50% off retail prices and definitely worth the day trip. As it is a sample sale, sizes will range with whatever is available. 
For those of you who are new to the Hermès sale experience, we've compiled some information for you below as to what you can expect to experience on your visit. To continue to receive Hermes sale information & updates, register your email HERE. 
Hearts quicken and eyes light up at the very idea of "Hermes on Sale" – a chance to purchase discounted items from the esteemed house seems too good to be true. But true it is – once or twice a year Hermès holds off-site sales of limited merchandise. So, while you won't find Birkins, Kellys or any other bags, you may pick up some other popular items. Read all of the details about how the event works in this informative post.
Click HERE to visit the full post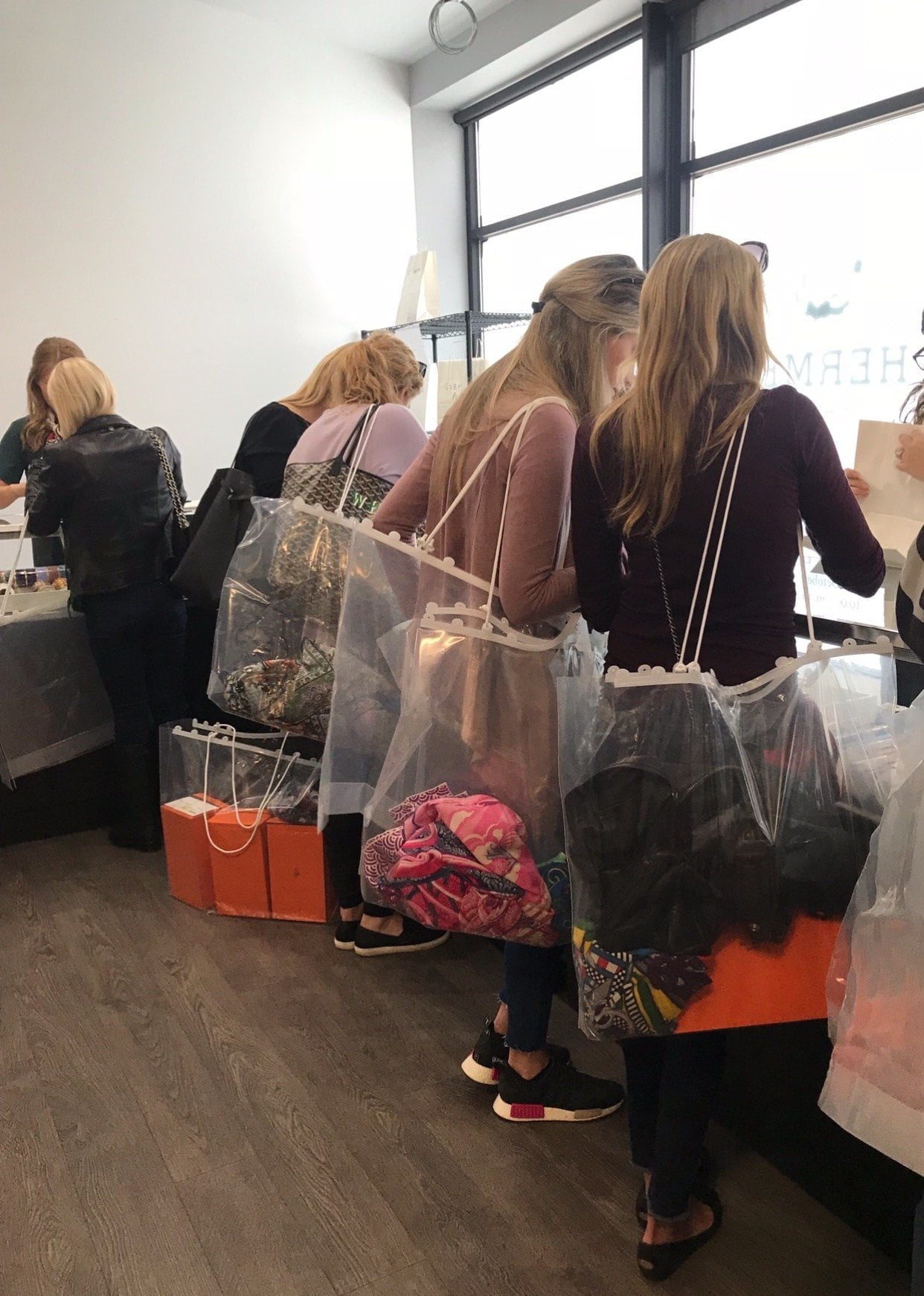 As we've reported before, Hermès sales and sample sales typically don't have their holy grail items up for grabs. So unfortunately, if you're looking to score a Birkin or Kelly during one of these days, you just might be out of luck. However, there a plenty of other Hermès items from recent collections available for purchase to add a dash of orange-box-brand charm to your wardrobe. Still interested? Take a peek at PurseBop's haul from earlier sales along with handbag math to see the savings. A few fashionistas from prior trips also chime in with advice for navigating the sale.
Click HERE to visit the post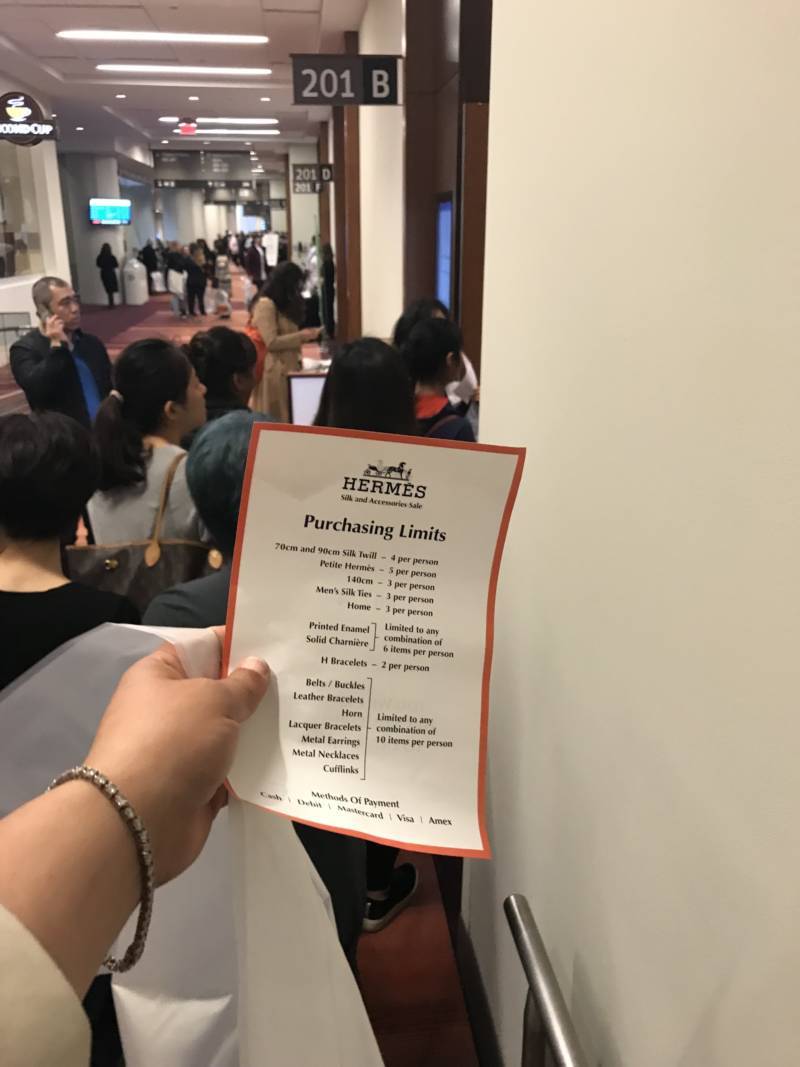 .
PurseBop shared advice and guidance from her sale visits and is happy to try to help you maneuver through this one. If you're at the sale, let us know  what it's like this time around: how are the lines, time limits, available merchandise etc.  Perhaps Hermès has changed its procedures and protocols. We have a special thread on BopTalk for you to share. Of course, you can also ask PurseBop for shopping and selection tips.
Click HERE to visit the full post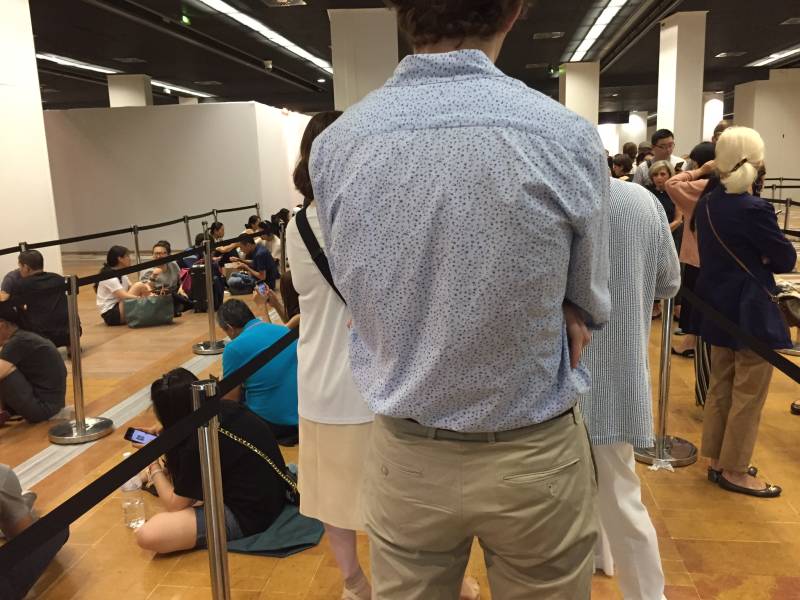 Be sure to save the date and let us know what you get! We're just as excited as you are!
If we receive any more details, we'll be sure to share them with you but you'll need to be subscribed HERE to get the updates.