Our latest BopTalk Celebrity StylishSheba is a true bag AND shoe diva! Her impeccable style always brightens up our instagram feed, and her great contributions to BopTalk have brought so much joy to our community. Today, we are privileged to showcase her style even more with an exclusive Hermes interview. StylishSheba has recently been offered the incredible opportunity of a Hermes Special Order bag and excitedly brings her story to PurseBop. The Hermes Special Order process is truly unique, and StylishSheba shares her experience and advice in great detail.
Continue below to read about our celeb's latest Hermes endeavor…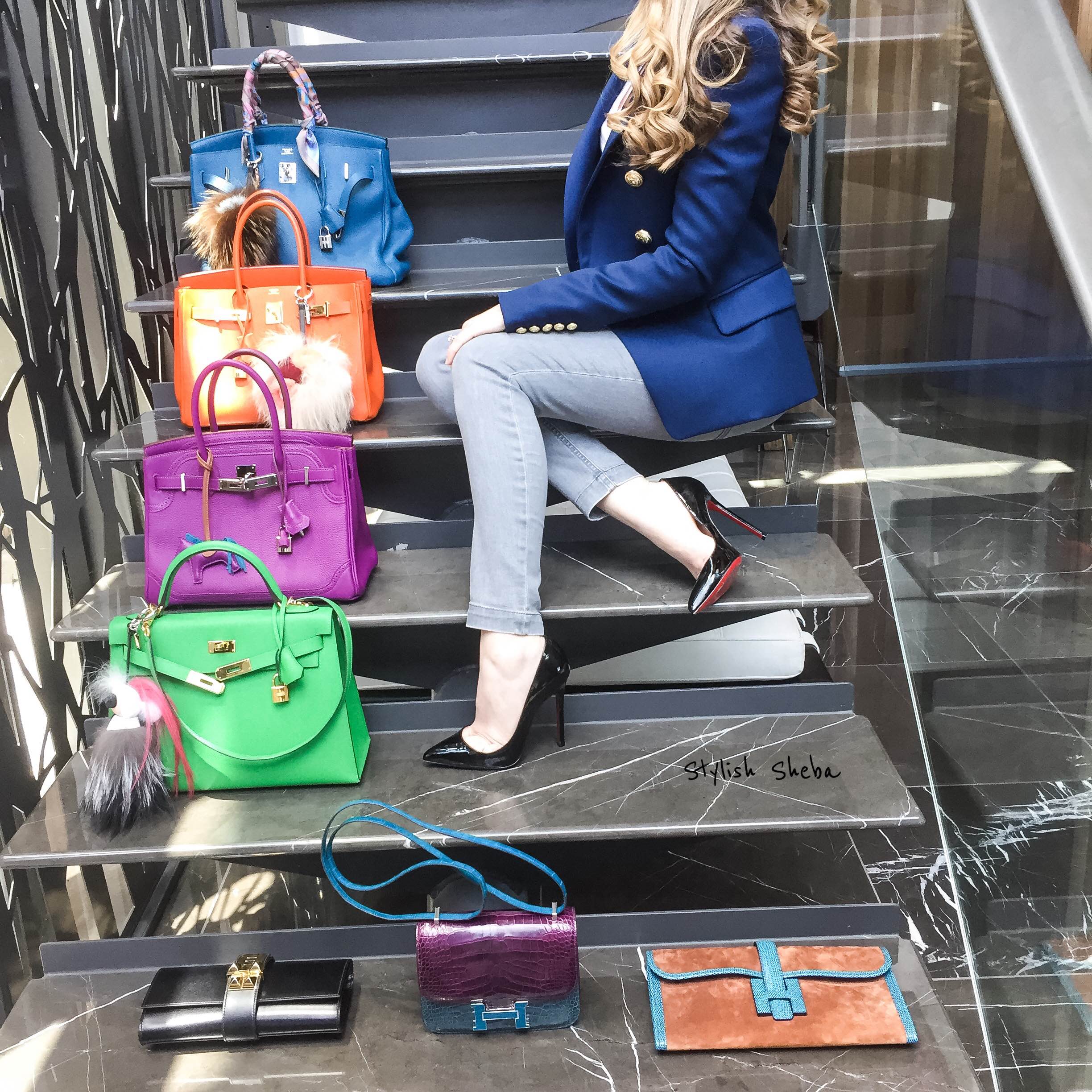 When I uploaded my first picture on Instagram, never in my wildest dreams did I think that it would lead to me connecting with so many fabulous ladies from all over the world.  I came across PurseBop after reading an article on her, and I couldn't believe one lady could own so many amazing bags!  When BopTalk launched, I reached out to PurseBop to ask for her thoughts on a handbag I was considering purchasing (after all, her blog did say that you could ask her anything!) and we struck up a friendship.  Her knowledge has guided me through carefully expanding my handbag collection, and she was instrumental in helping me create my Special Order Birkin.  Now, every time before I make a handbag purchase, I find myself reaching out to those in the BopTalk family just to make sure it is a wise investment.
STEP 1: THE INVITATION
Ever since I first began collecting Hermes bags, I had heard whisperings of a special "Horseshoe Club" that I longed to belong to. Members of this club were entitled to a bag of their own design with a discreet little horseshoe stamped on the front so that only the aficionados and other members would be able to identify who you were. It was in fact so exclusive that you couldn't even ask to join, you had to be invited to join. But how do you get invited to make your own bag when you can't talk about wanting to make your own bag? It reminded me a little bit of the movie Fight Club where the first rule is you don't talk about Fight Club and the second rule is you don't talk about Fight Club!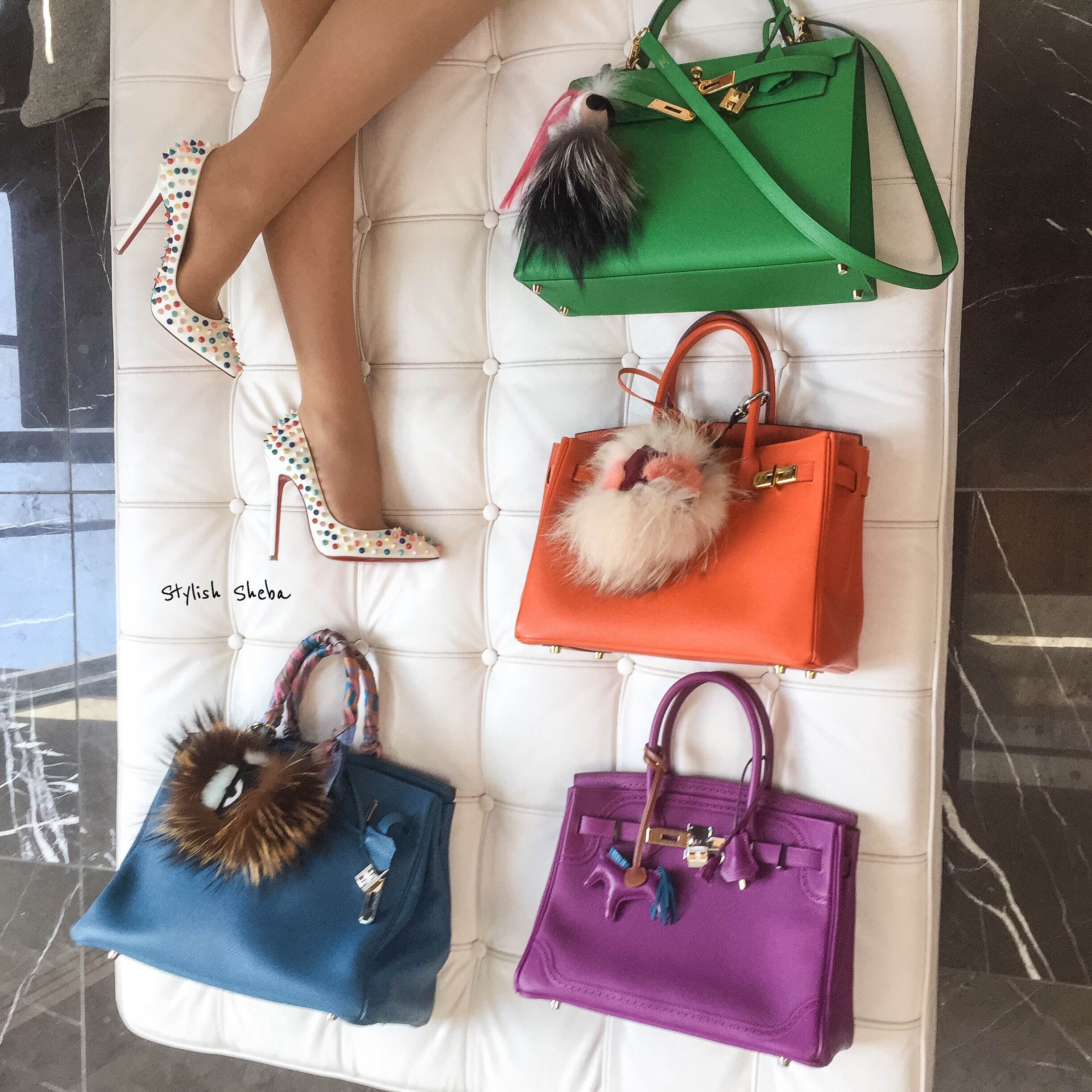 As I continued on my Hermes journey, the opportunity to purchase a Constance bag came up. I had initially asked my SA to keep her eye out for a leather one for me but she said that an alligator bag had come in that was "very, very special." This didn't mean much as the running joke in my household is that my SA says something is "special" or "a collectors" or "a hard to find colour" every time and I dash to the boutique like a crazy lady. My SA said she would email me over the specifics of the bag for my consideration. Under the colour section, I saw that she had listed three colours: Cassis/Bleu Tempete/Bleu Izmir. I immediately called her back for clarification. Was this in fact a tri-colour bag? She confirmed it was so I made a mad dash for the store.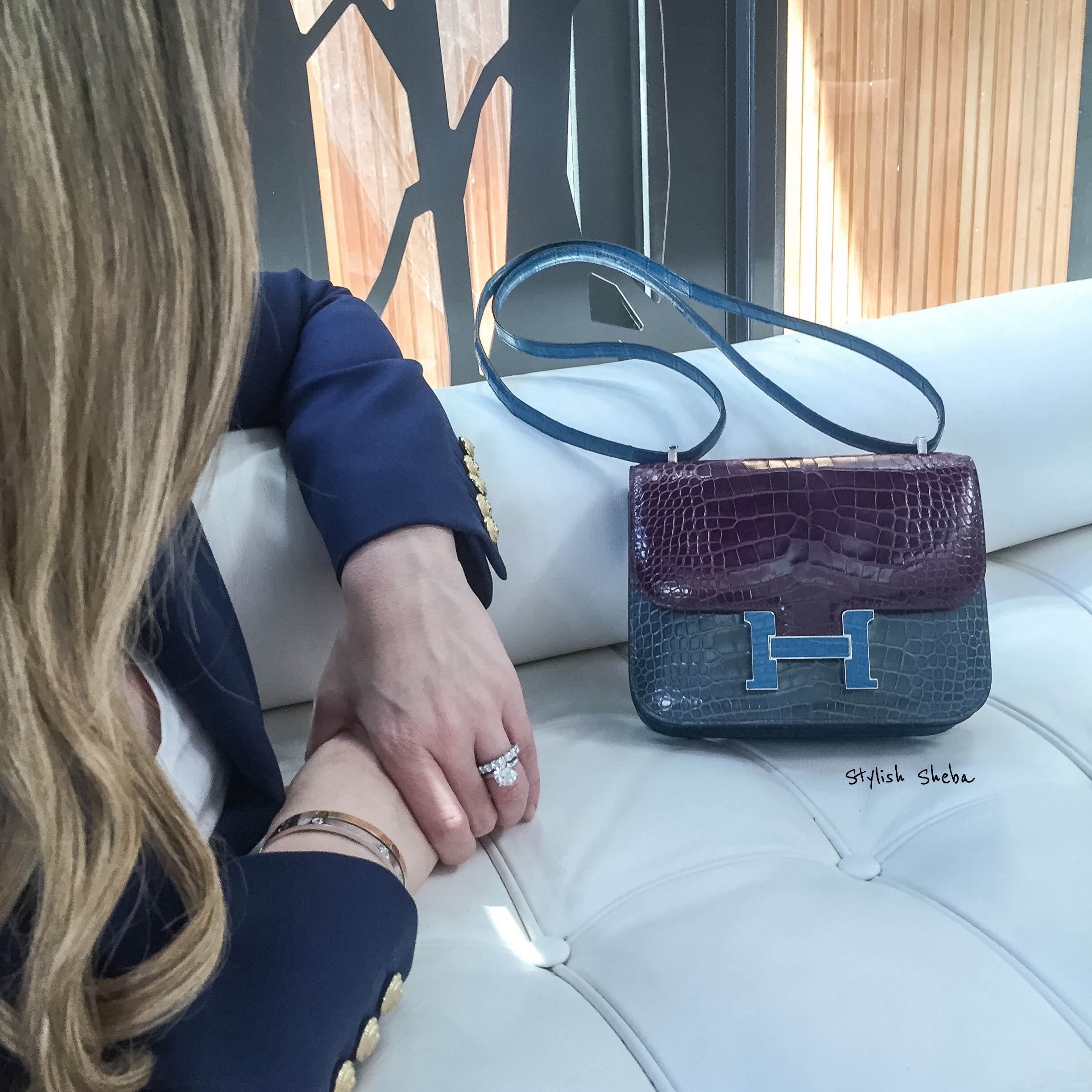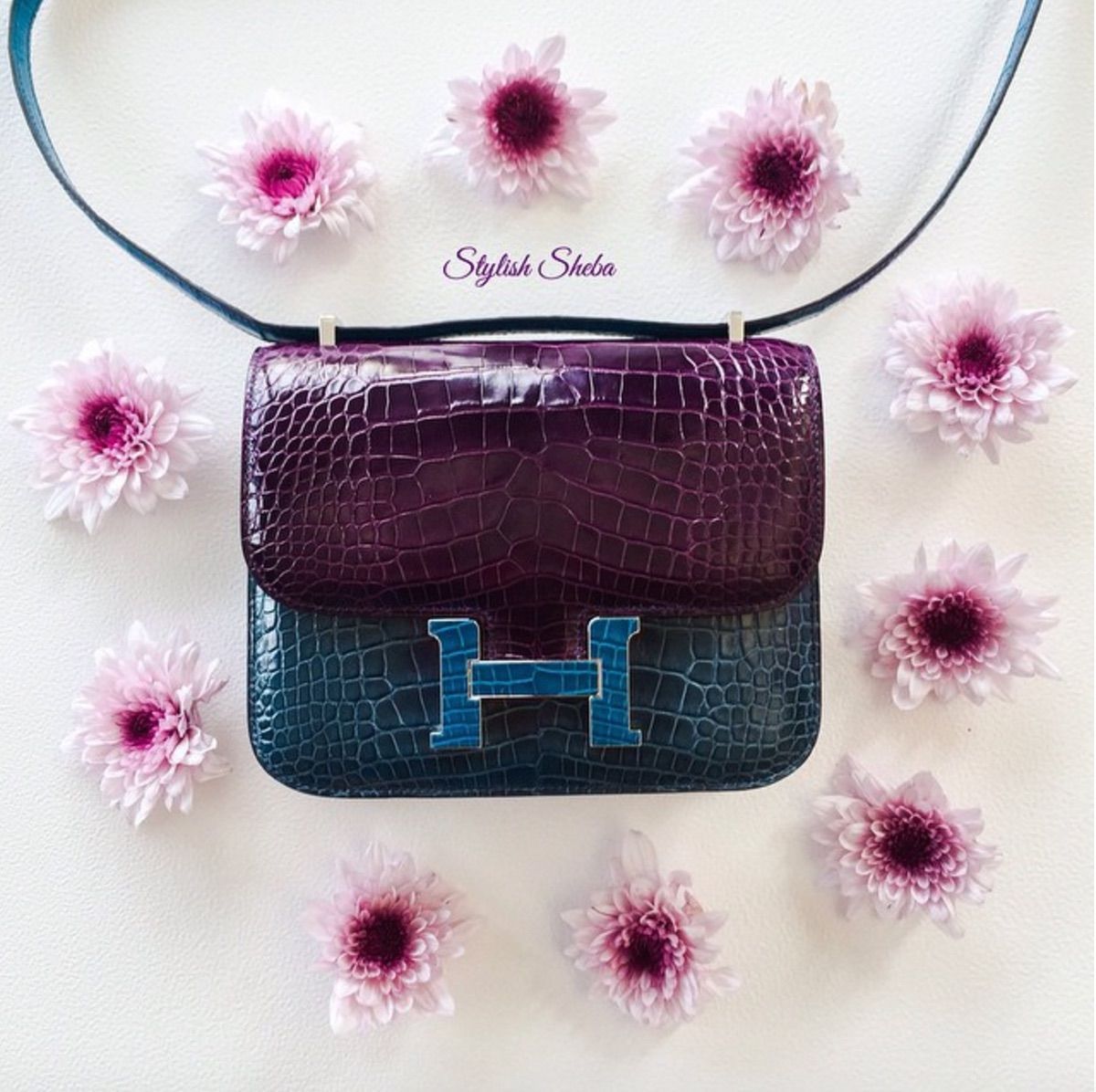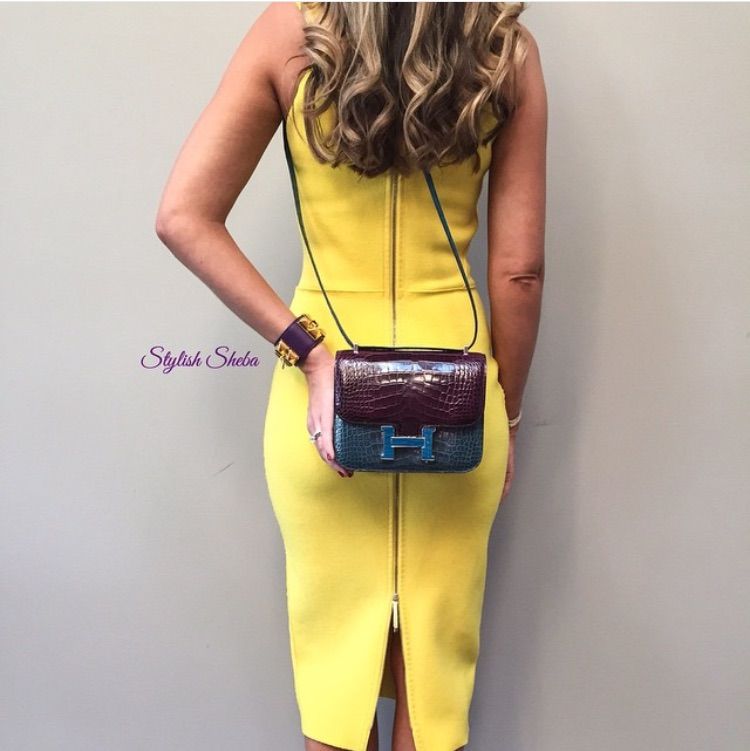 As I completed the purchase, the conversation flowed to what I would next like to cross off my wish list. I confided in her that what I would really love to own is one of my Holy Grail bags: a Rose Tyrien Birkin. She said that was a very "coveted colour" (of course) and very "difficult to get" (naturally) but then casually said "maybe we could special order it for you." My heart immediately started racing… did this mean my special horseshoe club membership was being considered? She said she would discuss it over with the Store Manager and let me know. The very next week the call came in: my application had been accepted.
PART 2: THE LIST
When I had thought about how making a special order Birkin would proceed, I envisaged that you just magically select your choice from any colour that Hermes has ever made. Obviously you would need a little flair and skill to pick three colours that would complement each other and some originality to ensure that it truly was a unique special order. So I did what any Hermes lover would do and began to research. My iPhone and iPad became filled with various combinations of colours until I became convinced I had settled on a winner: a Tri colour Birkin 30 in Rose Tyrien (front), Parme (gussets) and Kiwi (back).
Instead what happens is at your first meeting, you are presented with "The List", that being the specific list of colours that are on offer for this season. The list looks like an excel spreadsheet with columns of colours organised into tones, codes and colour names. The page I was presented with had around 50 shades on it, and it had basically been curated from the current season and the season that has just past. I was told by my SA that in previous years, this list had been up to 3 pages long but in an attempt to cut down on the extremely long waiting time clients were experiencing to receive their bags (sometimes up to two years), Paris had decided to simplify the offerings.
A quick glance down the list left me feeling a bit panicked. None of the top colours that I had in mind were featured. There was no Rose Tyrien, Rose Shocking, Confetti, Bubblegum or Lipstick, no Parme or Anemone, no Lime or Soufre, no Kiwi, no Bleu Aztec and no Lagoon. So every previous combination I had thought of flew out of the window. Even so, I could see a few hot favourites that I currently don't own in my collection such as Rose Sakura, Bleu Atoll, Bleu Electrique and Rose Jaipur. My SM said that if I could see any colours that I wanted to have a closer look at, she would endeavour to find some swatches. Now came the next hurdle: you cannot mix leathers. I had recently acquired a Ghillies Birkin, where they use Togo for the front panels and Swift for the side panels. A combination like this was not an option. The leather had to be consistent for each panel that you choose.
On the right hand side of the list, there were boxes headed up with the leathers that each colour was offered in such as Agneau Milo, Chevre Mysore and Veau Togo to name a few. If your desired colour had a little "1" in the box under the leather's column, then it was offered in that colour. My SM then gave me some great advice at this point and said the easiest way to make sure I was happy was to choose one colour that I had to have and the one leather I wouldn't compromise on. As I am a pink girl, I knew that I wanted a Rose colour for the front panels of my bag. I also don't yet own a Chevre Birkin, so it had to be this leather. The only two Rose colours that were on offer were Rose Sakura and Rose Jaipur. Although they were both offered in a few various leathers, only Rose Sakura was offered in Chevre. I had my first pick!
Now onto the sides. I had in mind to mix Rose Sakura and Bleu Atoll as both are pastels and I thought they would naturally compliment each other. A quick scroll down the list revealed that Bleu Atoll was not being offered in Chevre. There were around 10 colours that were being offered in Chevre, and the only blue that was available was Bleu Paon. As this is an upcoming colour I hadn't seen before I requested to see a swatch. The only swatch that my SM could locate for me was the previous Bleu Paon that had been released in 2012, which to me is more of a turquoise in colour whereas the new 2016 colour seems to be more of a peacock blue. Despite not having seen it's true colour, I made this my number 2 pick.
Finding the third colour definitely caused me the most angst. I adore bright colours and a lot of those offered on the list were neutrals so I immediately discounted them as options for me. Feu was available, but I already had a Feu Birkin. Black was there, but I thought this would be too harsh with the baby pink. I eventually decided it would either be Bougainvillier or Rouge Casaque. I struggled with the thought of breaking that fashion rule that says not to mix pink with red but decided I could live with it. Bougainvillier seemed to me to be the softer of the two, so this became pick 3. I finished it off with brushed palladium hardware, solely because brushed hardware isn't available on a typical bag, and my work was done.
A few days after I had completed my bag, I had a call from my Store Manager. She said that unfortunately, tri colours bag orders have been cancelled for this season, so I would have to drop a colour. Since I had been unsure about adding Bougainvillier in anyway, this was the obvious choice to go, although I was a little disappointed that I couldn't have the three. I asked if it was just for this season or if it would be for every season going forward, and she was unsure. She also brought up the option of having contrast stitching but I chose not to have this, figuring I would keep things simple and give my bag the best possible chance of being approved by Paris and appearing in a reasonable time frame.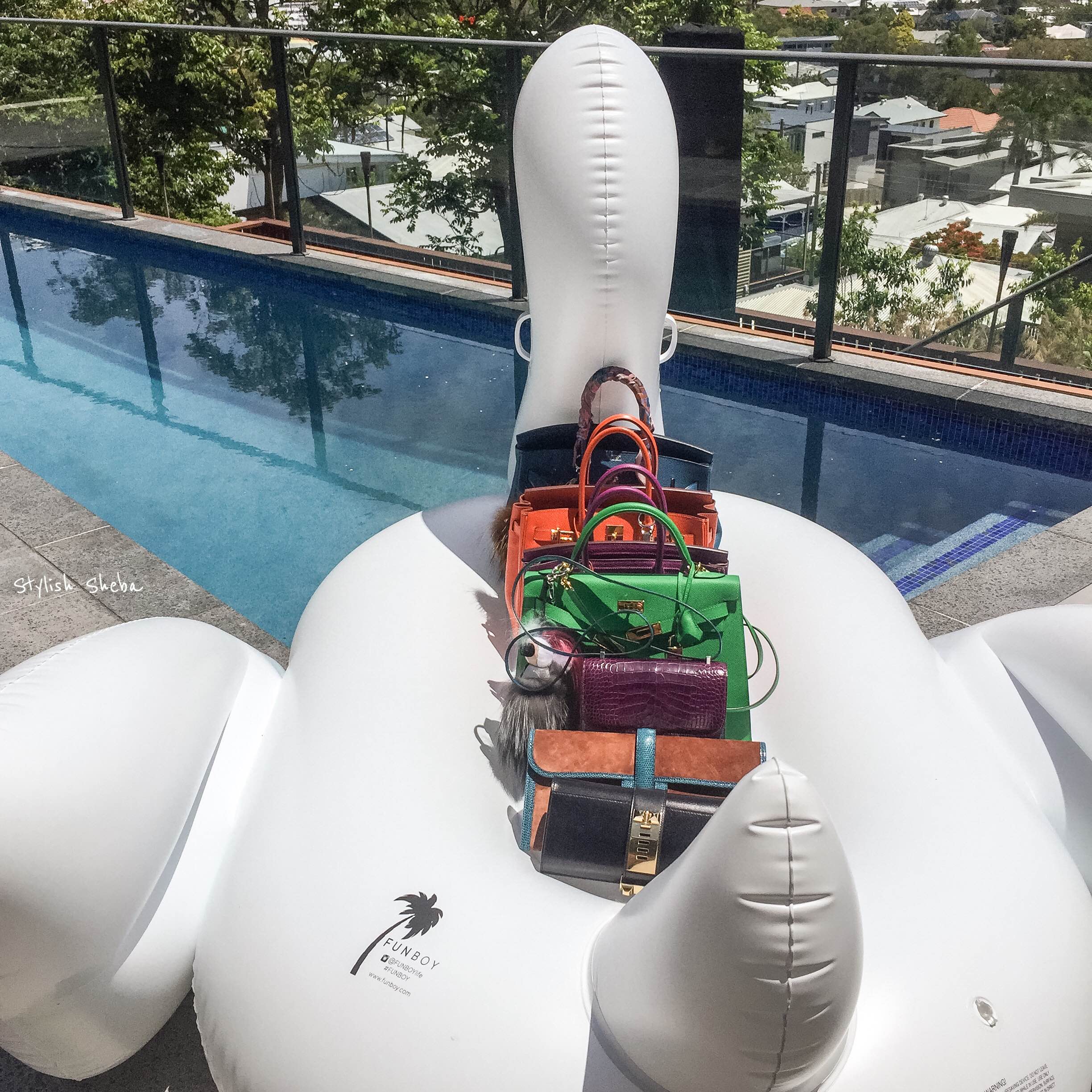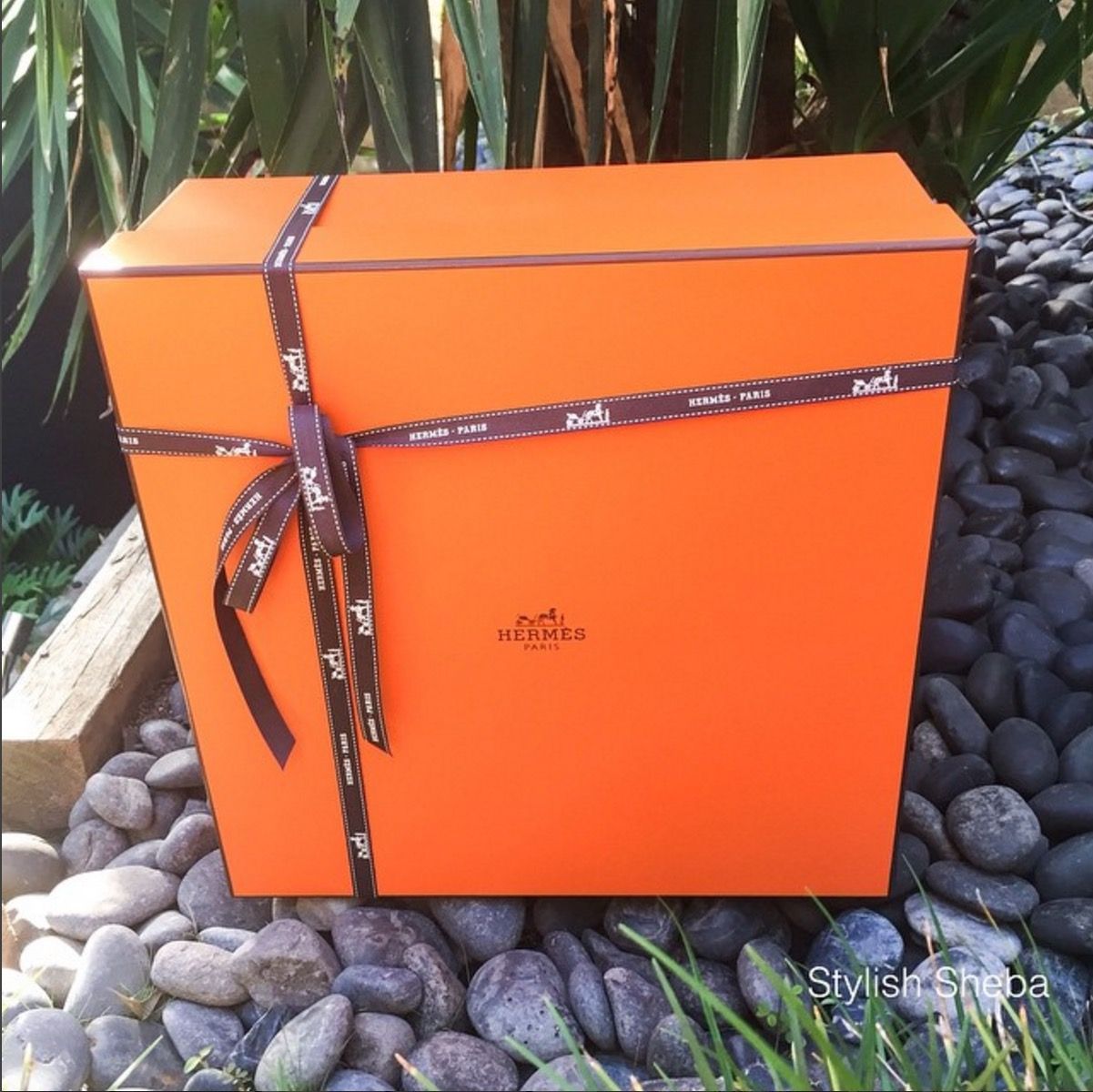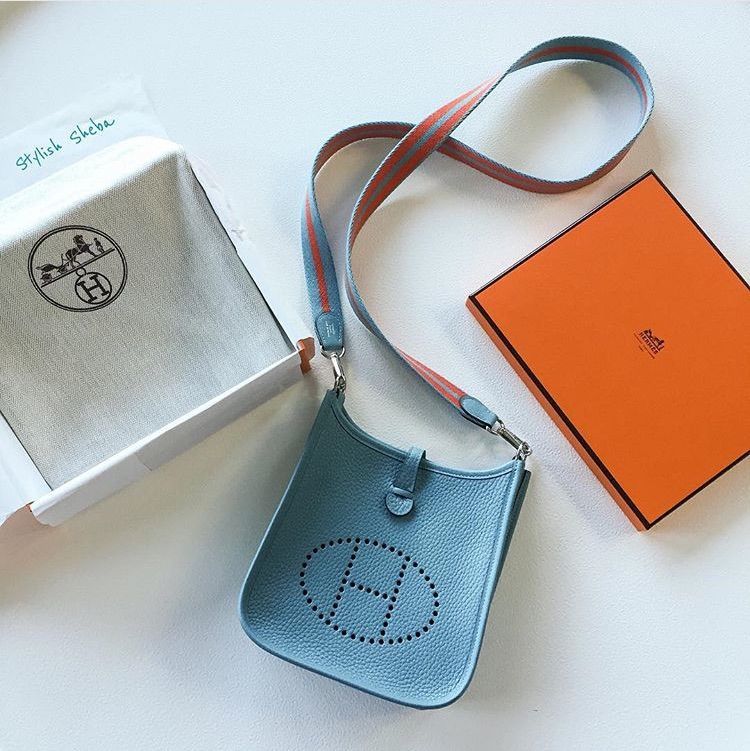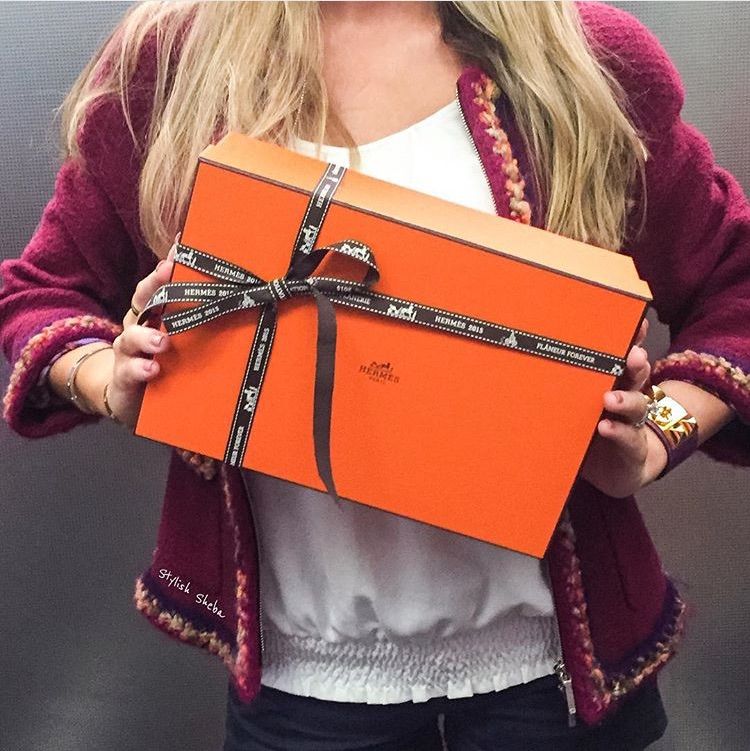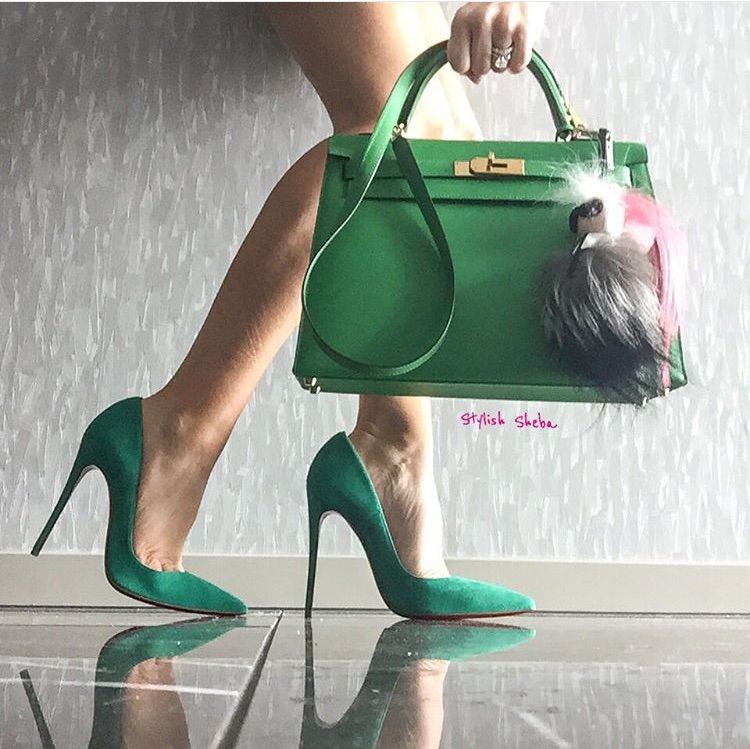 Updated: May 18th, 2017