*Update* Saturday October 28th: 
WIN AN HERMÈS BRACELET:
Please  hashtag your  halloween inspired photos to #pursebophalloweenpicks on social media so we can see all your creativity in action and share on our @pursebop and @boptalk instagram pages! One lucky winner will receive an Hermès enamel bracelet. Get your entries in! Be sure to be subscribed to PurseBop.com to be eligible to win, 
When people talk about Halloween, they always focus on the costume but often fail to mention the accessories! We at PurseBop believe that purses aren't just for nice restaurants ; they can also take on a certain charming novelty that fits perfectly into the spirit of Halloween. Whether you're looking for a last minute costume or are merely here for some eye candy, check out our handbag-centric Halloween outfit ideas.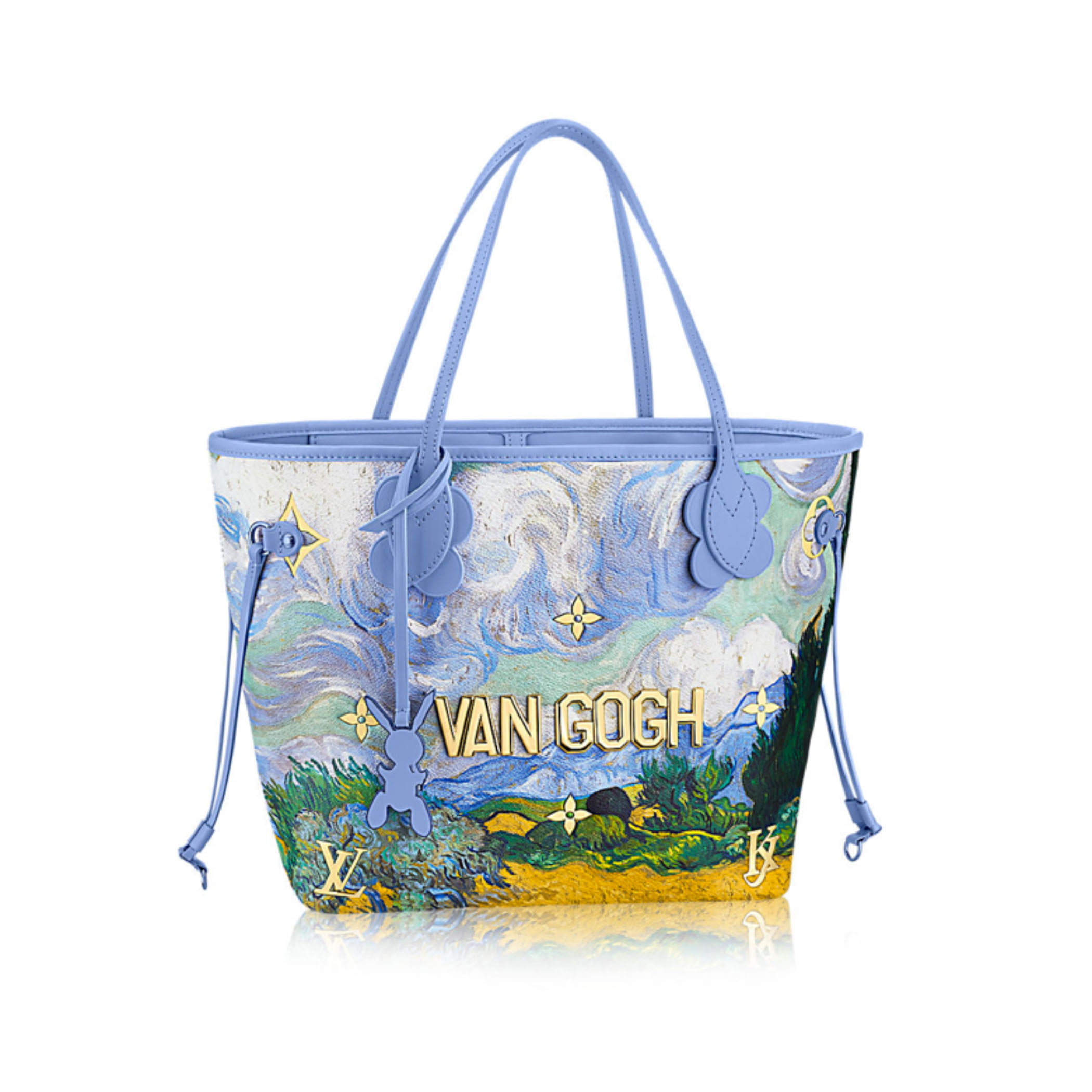 While this collaboration from Louis Vuitton and artist Jeff Koonz has received mixed responses from the fashion community, there is no denying that it works perfectly for a classy Halloween costume. Whether you wear a long dress and wig to mimic the Mona Lisa, or you wear an outfit that matches the color palette of the Van Gogh bag, everyone will applaud your effortless style and ingenuity!
If you're one of the lucky ladies to own this Chanel beauty, you are fortunate enough to have an instant conversation starter. With a chic Hermès scarf around your neck, a black turtleneck, and a beret, you can evoke the style and old world charm of a director. If you want to be more specific, print out a poster of your favorite movie, and mimic the director's style. (Read: 10 Eccentric Chanel Bags We Can't Get Over)
3. A Kardashian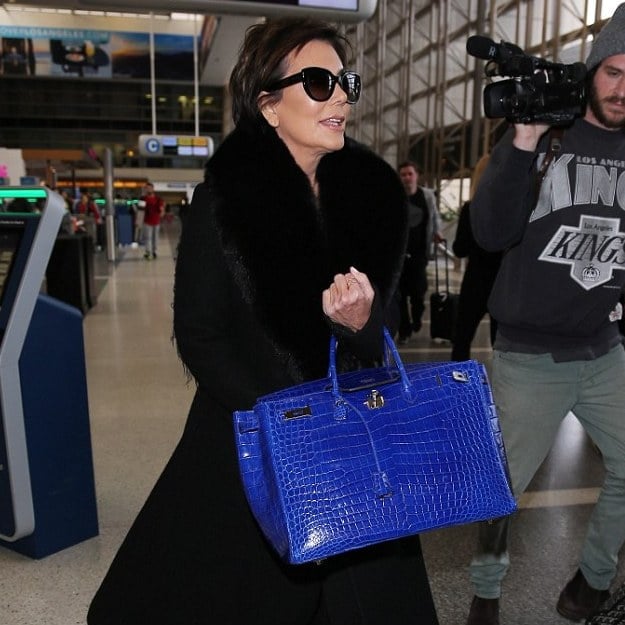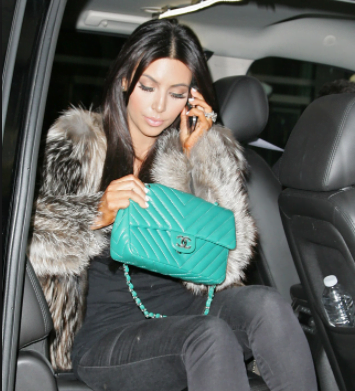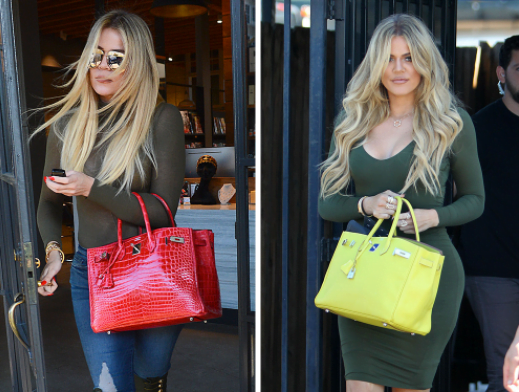 You could really get creative with this idea, since there are so many sisters and their styles are so distinctive yet recognizable. If you have a pair of large sunglasses, access to a wig or naturally long dark hair (or short and blond), and a fur coat, you have a hilarious and easy costume. This could even be a fun group costume for you and your girlfriends!  For more inspiration check out Kardashian Envy: Exotic Hermès Eye Candy and Kris Jenner is Birkin Goals.
4. Jane Birkin or Grace Kelly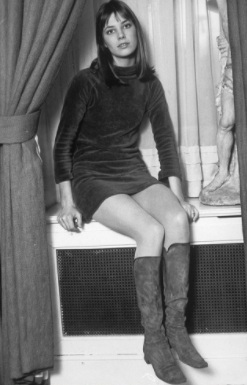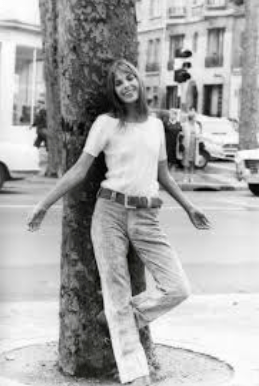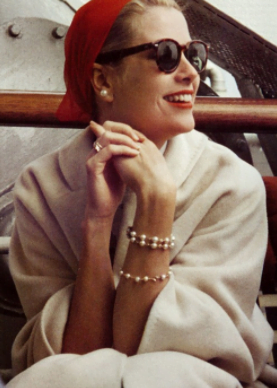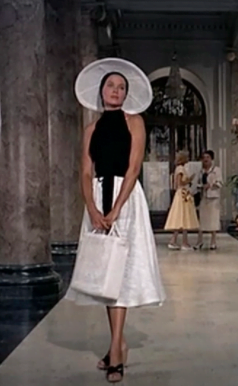 If you're the proud owner of a Birkin or a Kelly, this could be the look for you. If you seek to evoke the iconic Jane Birkin, scour your closet for effortless neutrals and a casual chic look to capture her free spiritedness and down-to-earth glamour. Bonus points if you have blunt bangs! To become a Grace Kelly lookalike, looks for A-line vintage dresses, and grab a scarf to tie around your head. A pearl necklace and a large pair of sunglasses would complete the look!
If Kendall Jenner can do it, so can you! Like Kendall, pull off a successful Karl Lagerfeld costume by acquiring a high collar, starchy white shirt, a black ribbon to tie around your neck, a black jacket, and of course, a white wig. Accessorize with your favorite black purse and a little Karlito!
6. A Caricature of a Millennial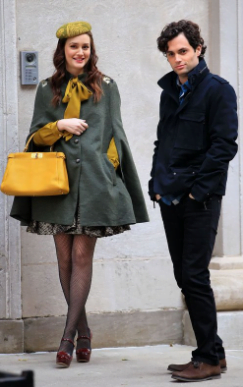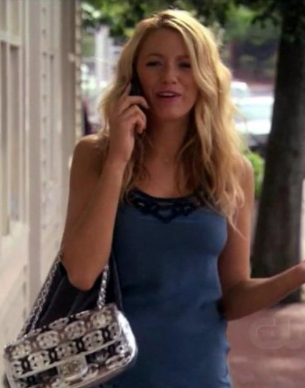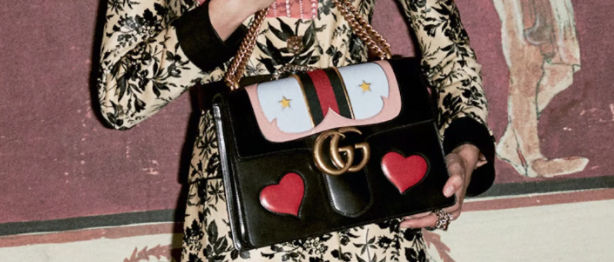 Whether you're from a different generation or consider yourself to be a millennial, scour your closet for crazy patterns and bold outfits straight from Gossip Girl.  Any satchel bags you might own could evoke a prep school student if paired with argyle or glittery textures.
Updated: October 28th, 2017