I have a confession:
I have been struggling to write this article for the past month and could not figure out why. After researching, talking to several  instagrammers, and searching for photos, I was becoming obsessed with the new Hermès Birkin Sellier. It was keeping me up at night. I must admit, I was secretly hoping to get offered a Birkin Sellier, but never truly thought it would happen.
On November 11 at 3:57 a.m. I texted my SA the following:
Have you seen the new Birkin Sellier in person?
Can you add the size 25 Sellier to my wish list. Lol.
Any color, any hardware. It is pretty amazing. Thanks
And happy vacationing. Sorry to bother you.
Her response later that morning:
Yes, the Birkin Sellier is a little more structured but
Still beautiful. I will add it to your wish list :)
Then this happened on the first Sunday in December… 
Days before my appointment, my SA asked me if I was open to size and colors, both retourne and sellier? I told her I was open to colors for a B25 but prefer gray, black, gold or neutral, and I was open to any color for a K25 Sellier. Since I only purchased one quota bag this year (Read: How I Got My First Kelly 25 Sellier), I was excited to see what she had for me. Since mini sizes are so hard to score, I convinced myself I would be lucky to be offered any 25cm bag.
Then the impossible became possible!
My Hermès fairy told me she had a special Birkin 25 Sellier for me… but the color was Deep Blue. She was hesitant because my first Hermès bag was a B30 in Blue Encre. She was concerned I did not want to repeat colors. I was not sure I heard her correctly so I said: A Birkin 25 Sellier?!
When my SA left our private viewing room, I texted @PurseBop and her editor in chief, Maura. I was so excited to tell them what my SA said – that my texts were completely incoherent. Once they caught on, they confirmed what I already knew: Do not refuse the Birkin Sellier, especially in a size 25!
My SA proceeded to unbox a perfect Birkin 25 Sellier in Deep Blue Madame Calfskin leather. The first thing I noticed was the subtle sheen in the leather. It was so beautiful as it glistened under the private room lights. The color reminded me of the deep blue sea in Bora Bora during our last scuba diving trip in 2019.
The 25cm size was perfect. It looked slightly larger than its retourne counterpart, so my fears of it not fitting my frame were gone. It was as exquisite as a Kelly Sellier with all the same special characteristics, sans the shoulder strap. I could not wait to get it home. As my husband watched this experience unfold, he shattered my dream of an elaborate photo shoot by telling me I could not unbox it until the holidays! It was going to be my special gift to end this turbulent year. How was I going to document this momentous occasion? How was I going to write my article without photos of this beautiful new acquisition? I was distraught. The timing was so perfect, yet so ironic, that it had to be documented in true Pursebop fashion! What was I going to do? 
I asked my Hermès fairy if I could photograph Miss B Sellier in the store before she wrapped it up? She surprised me by saying yes and even helped me find the right lighting and positions! Enjoy!
The Hermès Birkin Sellier is extremely modern looking. It has a minimalist, sleek look that epitomizes chic sophistication. The Madame calfskin is finely grained, luxurious, soft to the touch, and very lightweight. This special calfskin leather has been used in the past, but primarily for special edition Birkins. (Read: Meet The Limited Edition Hermès Birkin Faubourg) Madame Calfskin leather is softer, smoother, and more luxurious than Epsom leather.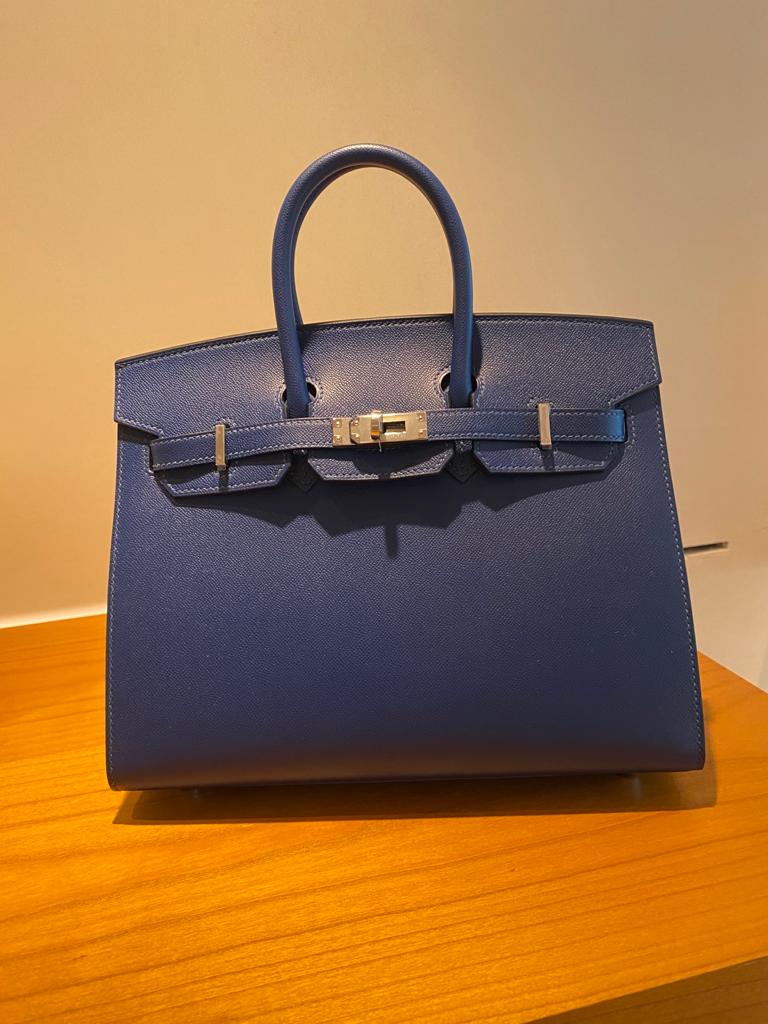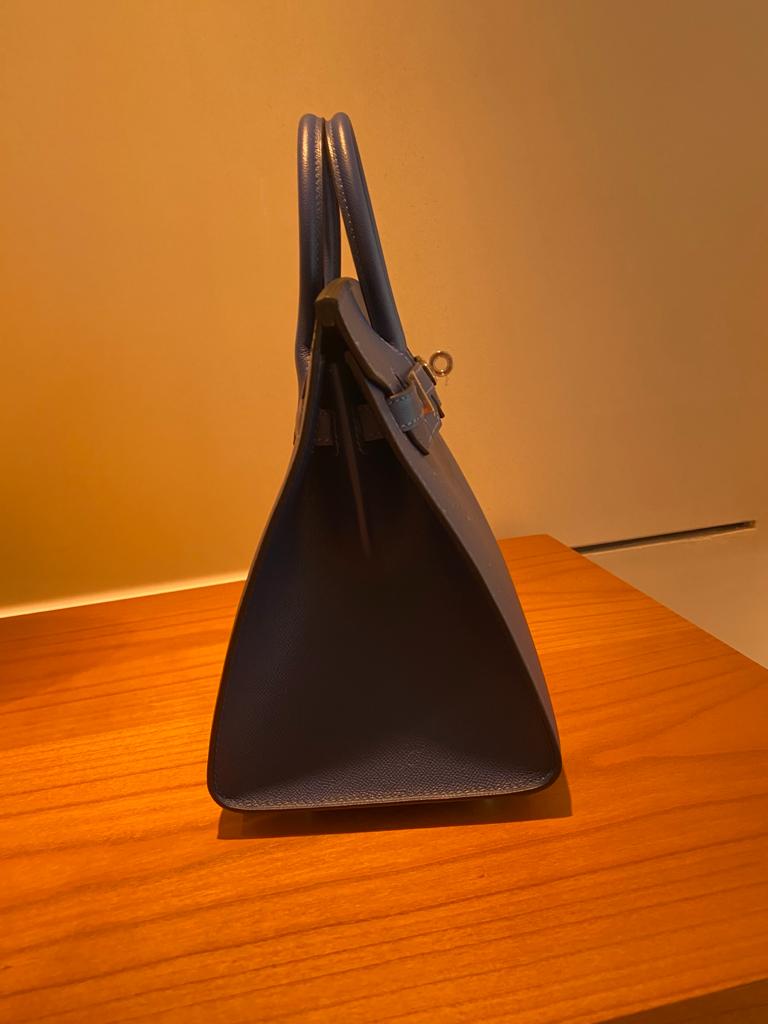 The Birkin Sellier is also more rigid, boxy, structured and complex in its construction. There are sharp corners and the seams are topstitched together just like the Kelly Sellier. It is similarly more expensive due to this complex construction. It cost $1,300 more than the K25 Sellier. (Read: The Hermès Kelly: Retourne or Sellier?) It stands erect, which accentuates its distinct lines and natural beauty. The Birkin now boasts the more formal and ladylike characteristics made famous by its older sister. If you love the Kelly Sellier, you will immediately fall in love with the Birkin Sellier for the same reasons.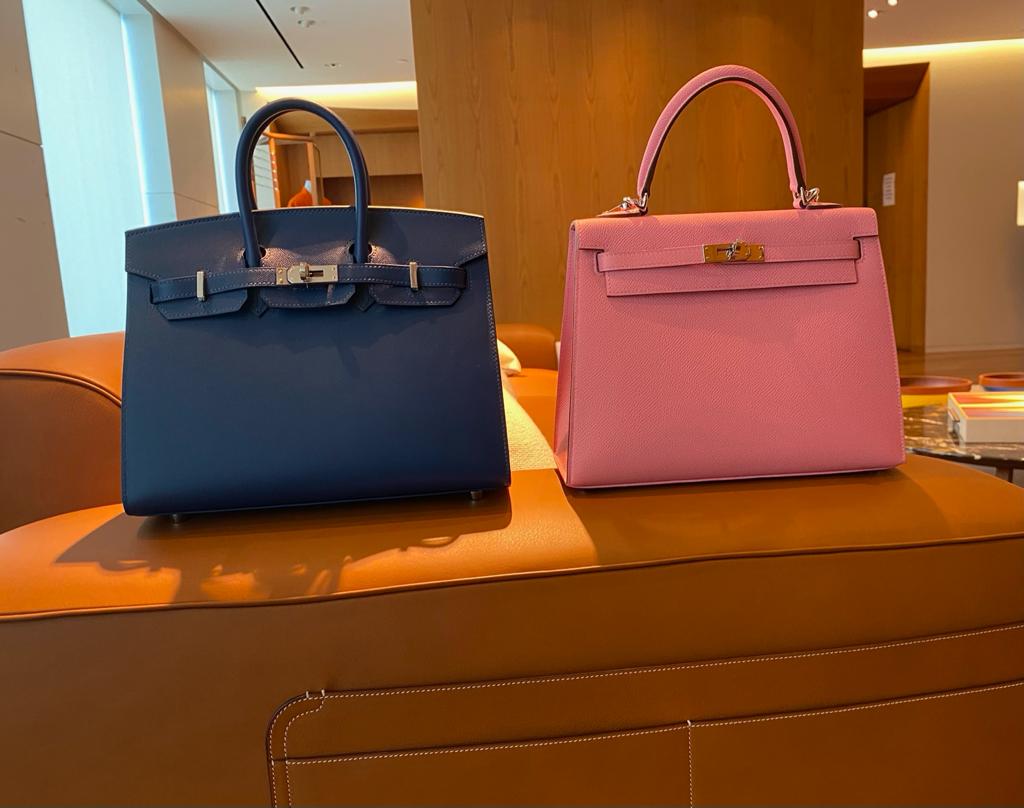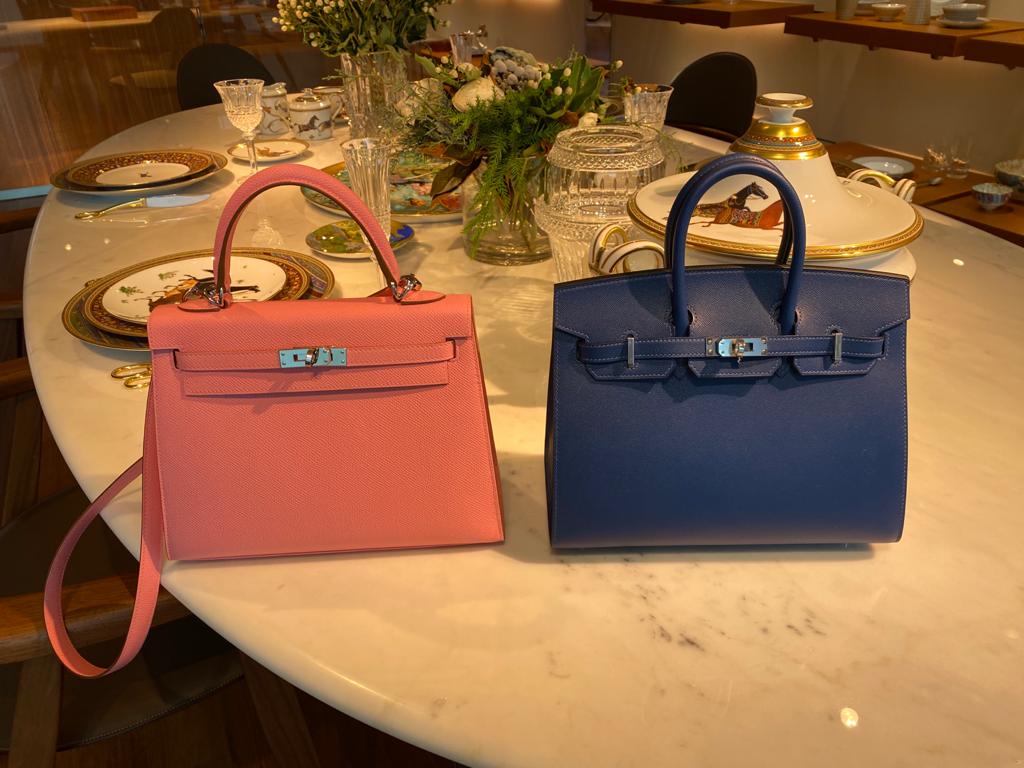 I have another confession… 
When I first saw the Birkin Sellier on Instagram earlier this year, I thought it was fake. Then I saw it pop up on reseller sites and realized there was something new coming out of Paris. Initially, I was admittedly disappointed. I had just purchased my first Kelly 25 Sellier two months prior. Now the Birkin was swooping in to share the unique characteristics that made the Sellier Kelly so desirable and unattainable. As a Kelly Sellier lover, little did I know that I was destined to love the Birkin Sellier just as much.
By November, I found myself obsessed with the Birkin Sellier, secretly plotting how I was going to add one to my collection. By December, I had scored one but ironically would have to wait another 10 days until she became mine.
Stay tuned for more PurseBop community members' first impressions of their new Birkin Sellier coming soon. The interviews are in progress…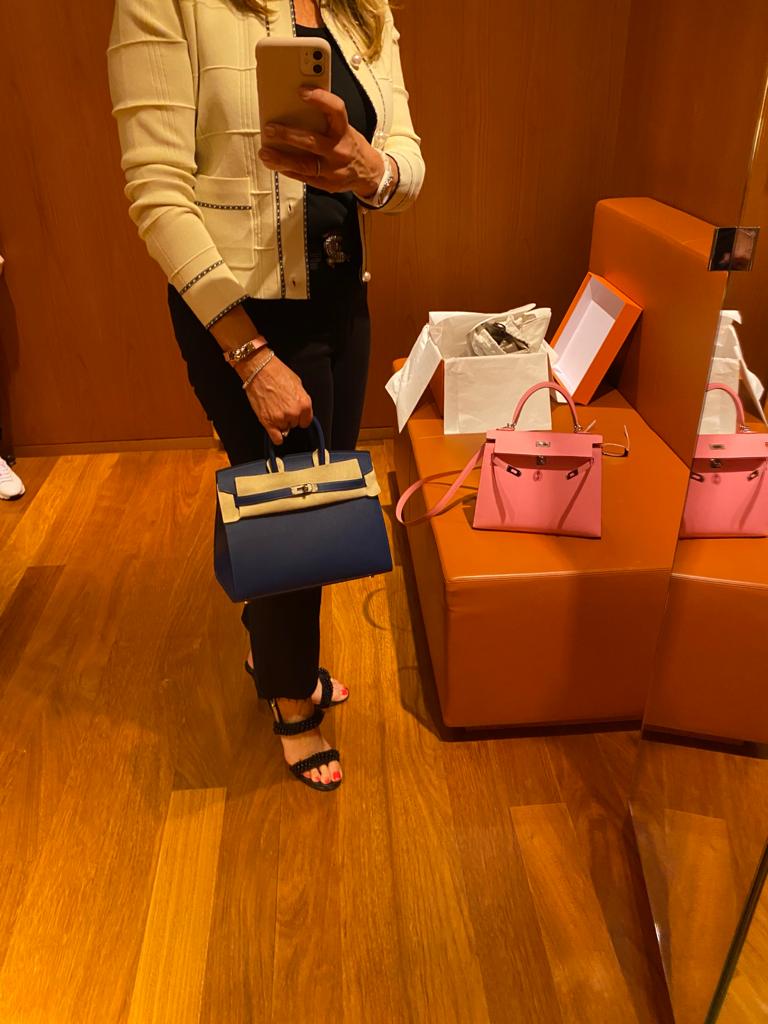 What are your thoughts on the new Sellier Birkin? Do you hope to add one to your collection someday? Or do you believe that the Sellier style should have been left exclusively to the Kelly? Keep the conversation going on Boptalk or leave a comment below.
Updated: December 13th, 2020