by Maura Carlin
Managing Editor, PurseBop
What's caramel on the outside and pink on the inside? Well, it could be a caramel coated jelly donut. Or a caramel pink lady apple. In this case, however, it's really of the orange variety. That is, Hermes. 
Rarely does a handbag take my breath away. Years ago, I rejected my first several Birkin offers (read: Saying NO to a Birkin is hard to do…). 
Unlike PurseBop, getting "the call" makes me nervous rather than excited. Decisive me becomes woefully wishy-washy. Never sure the offering is really what I want, I hem and haw. Then, I second guess.
This time was different. I knew in advance that something was coming. Details were limited but enough to pique my interest. A neutral beige Kelly 28 in Evercolor leather with contrasting interior. Told it was lighter than Hermes gold, I imagined Nata or Craie, Beton  or maybe even something Trench like.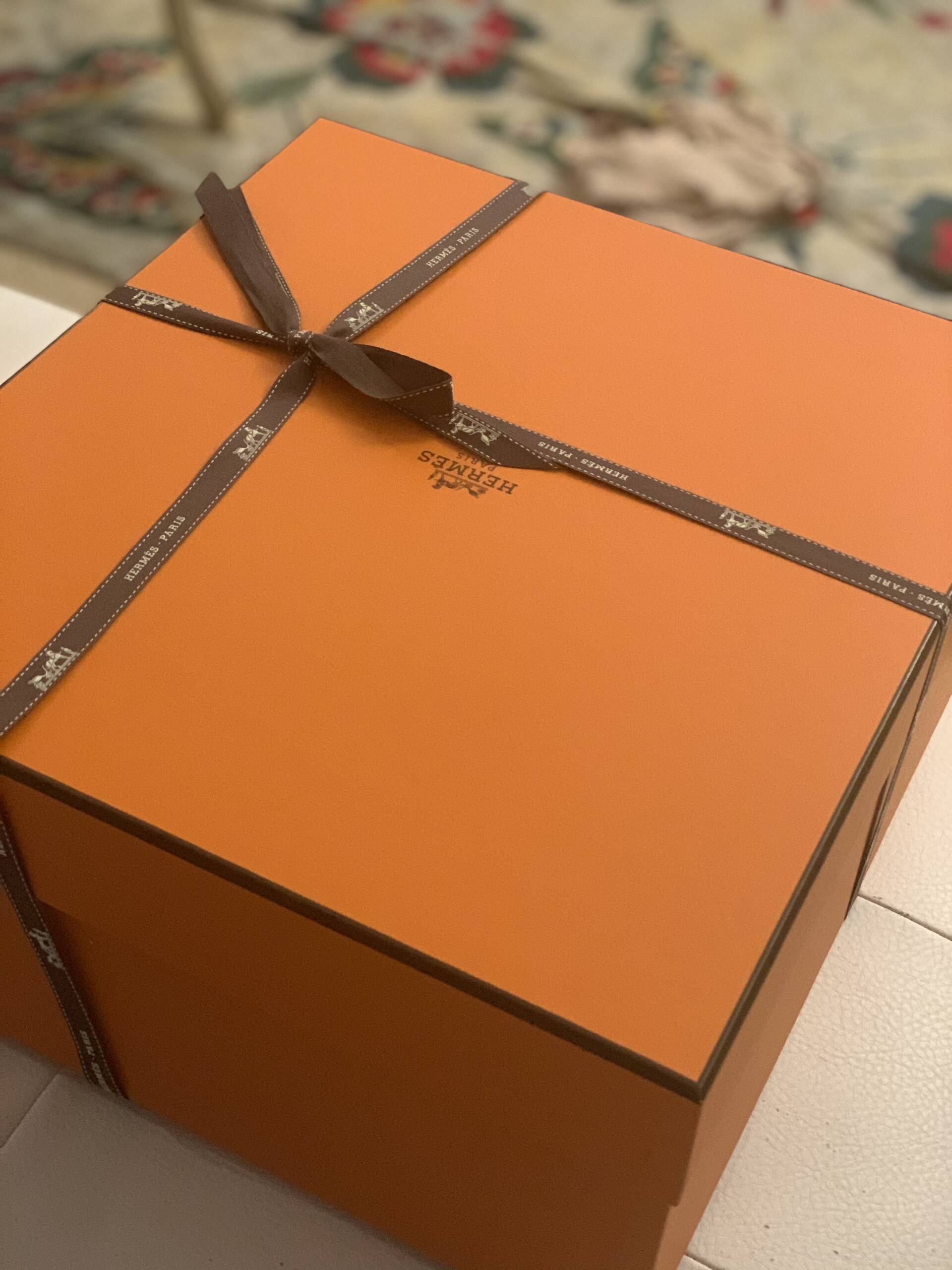 When the call – actually text – came, intrigue propelled me to the boutique nearly immediately. Yet, I did not ask for the details. Perhaps desiring surprise, I also feared disappointment.
Once in the "special room," I directed my lovely SA not to tell… just show. As she unsealed and unboxed, my expectations were low. Some beiges are, to me, too yellow; others too brown or orange. Though I love those tilting gray, my collection already includes Gris Mouette. 
So, when this rich creamy beige popped out, I probably gasped. Caramel aptly describes it. In Evercolor, a lightly textured leather, the hue resembles sweet swirls of the confection. Although darker than honey, it's also lighter and brighter than Gold.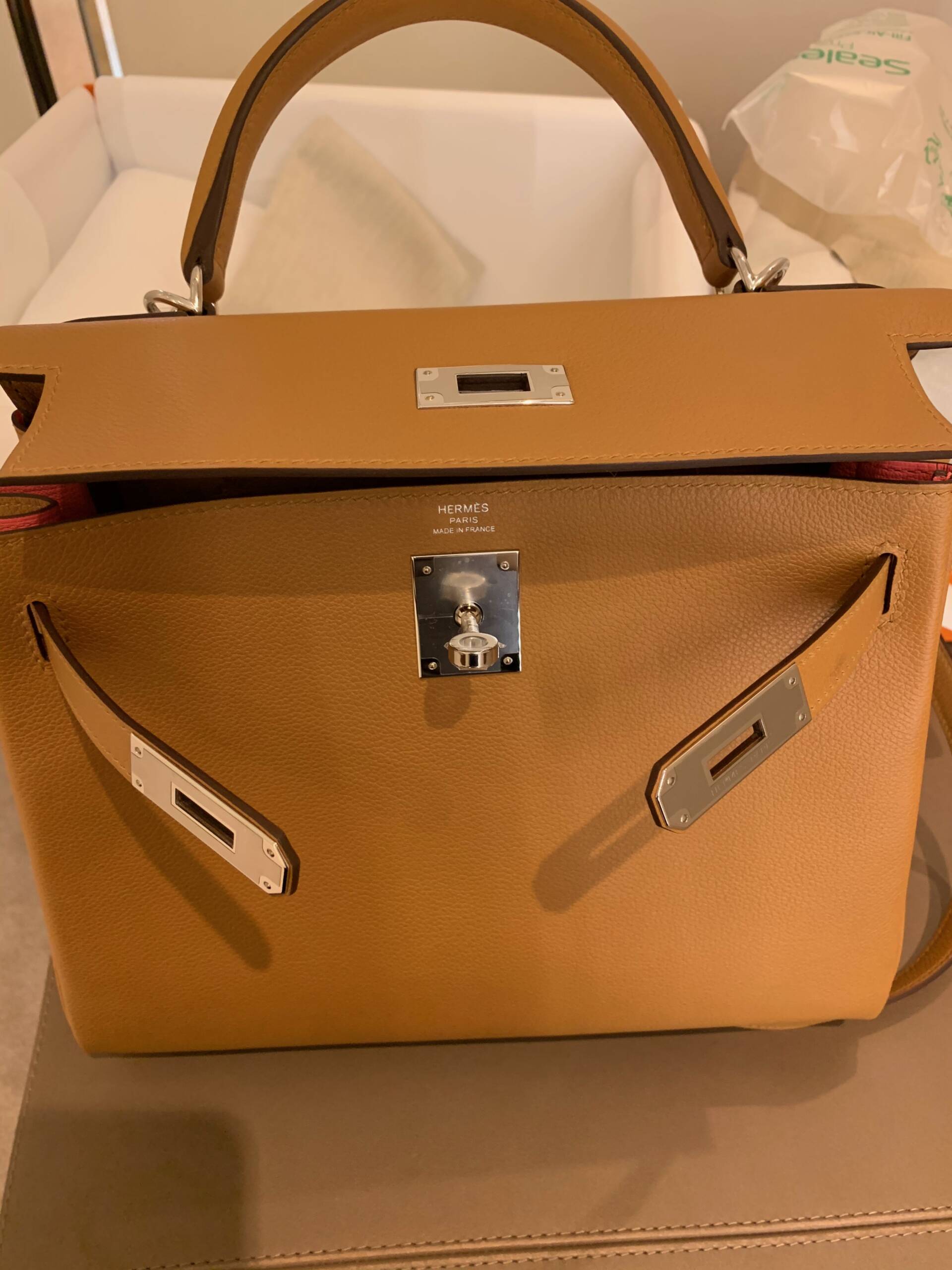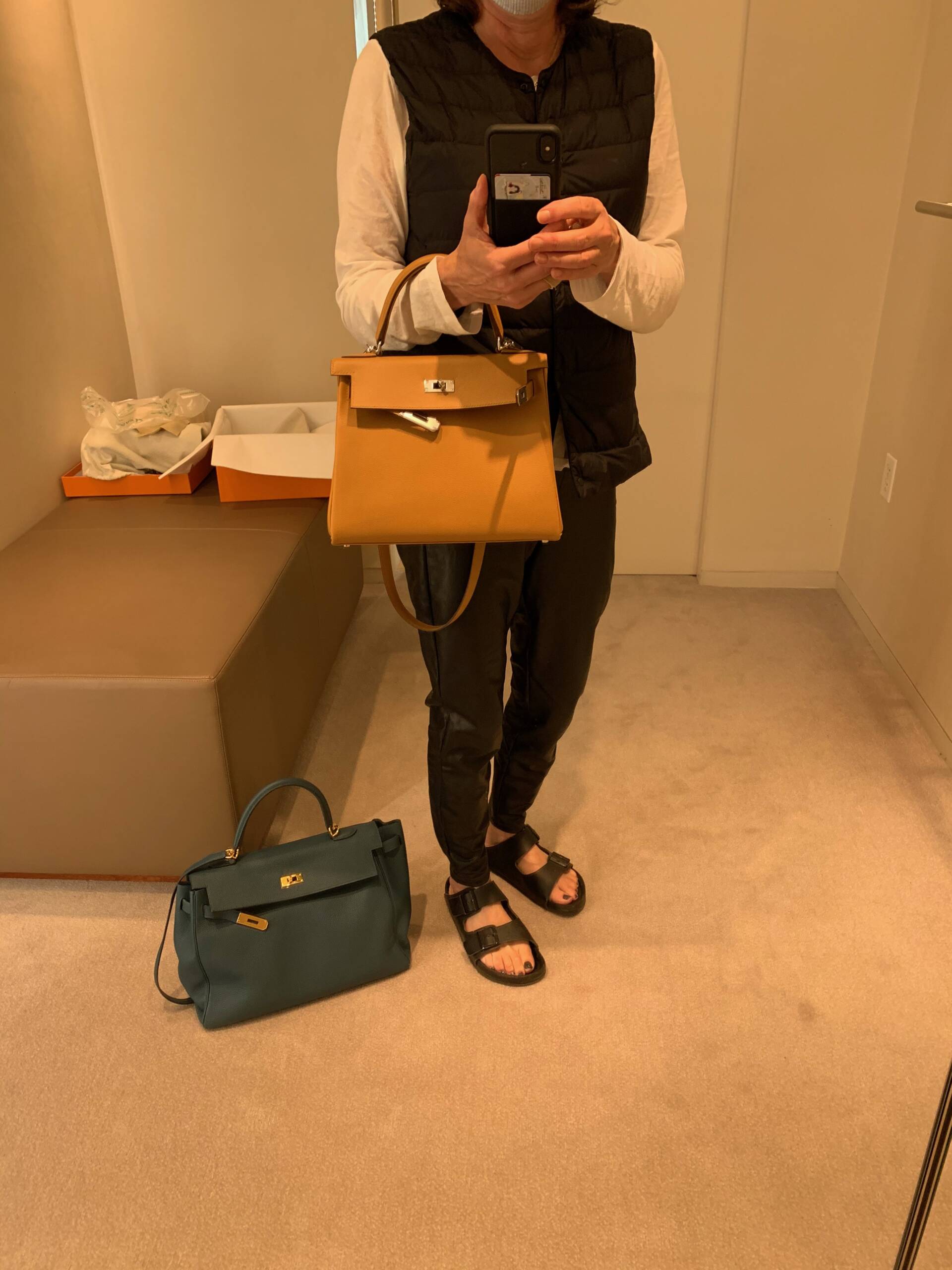 The real surprise, however, is inside. Truthfully, I had no preconceived notions. Again, my preference runs to neutrals and maybe, if I'm feeling adventurous, a pop of red. There is virtually nothing pink in my wardrobe. The closest I get to pink is (in pre-covid days) a pedicure color. So imagine my shock when rose d'ete appeared and literally took my breath away. Hands down, no second guessing, this one was mine!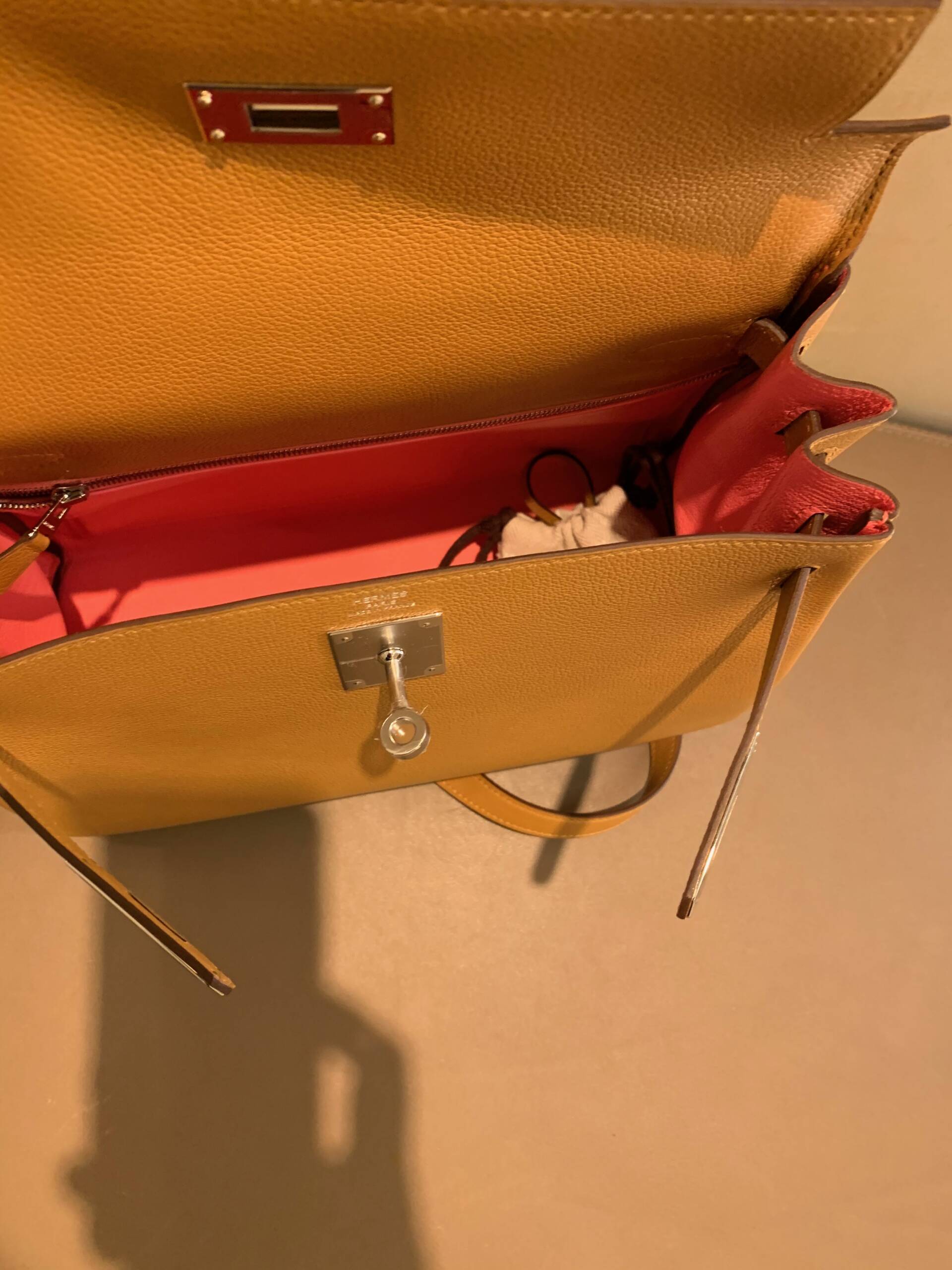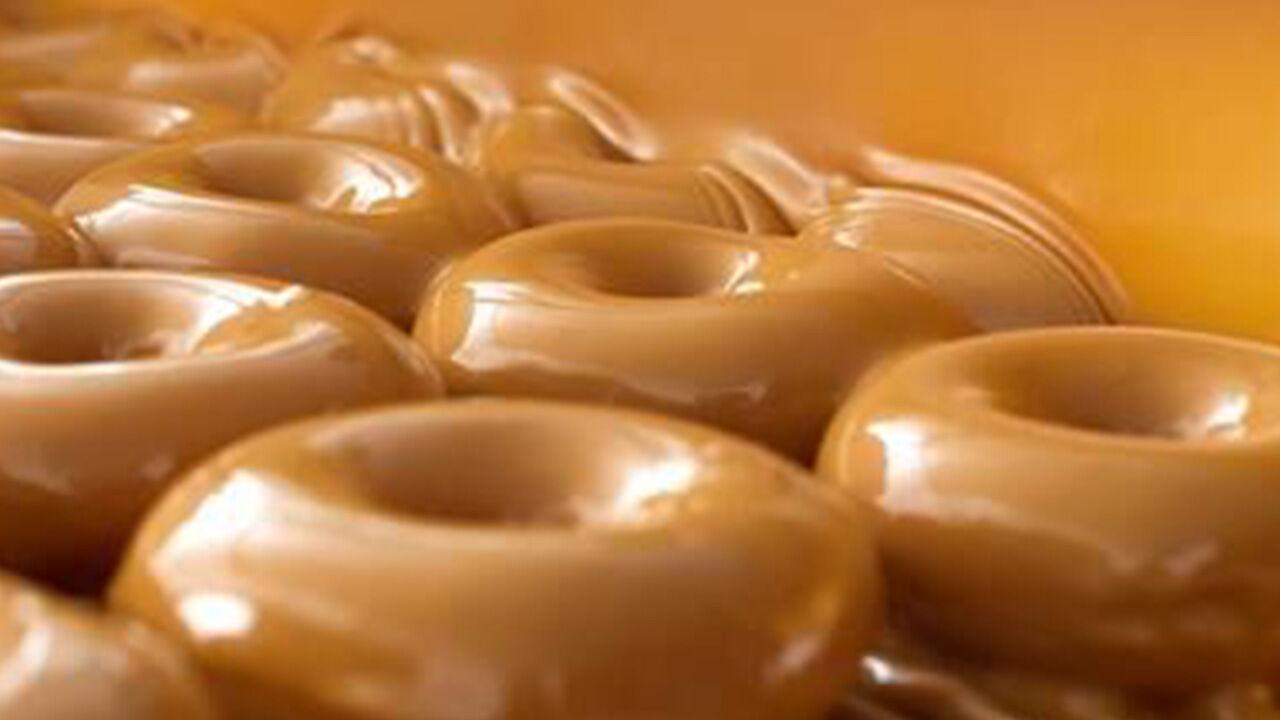 Updated: November 21st, 2020