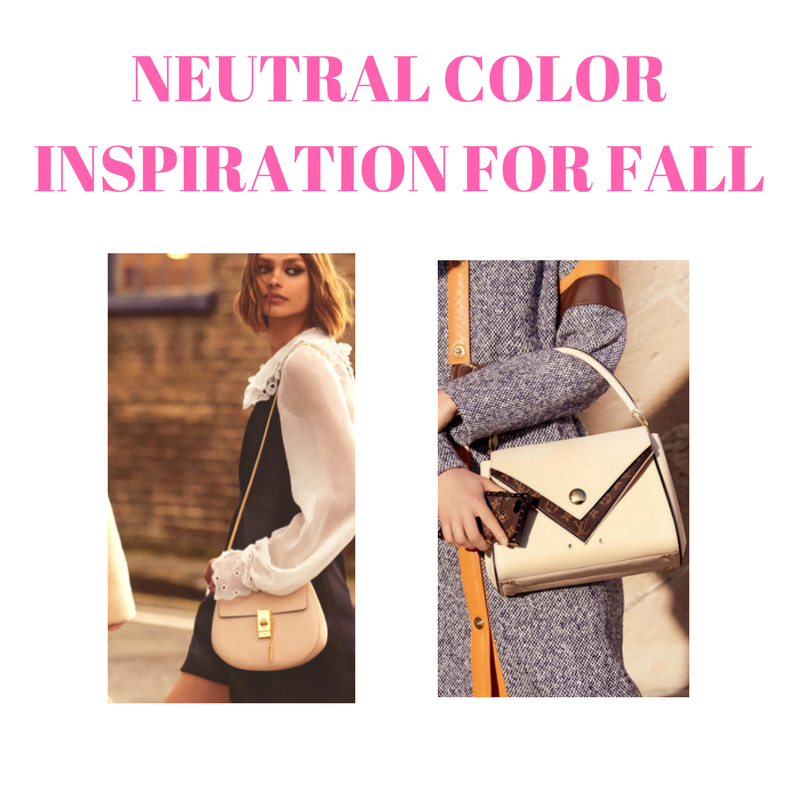 Question of the Day: Why neutrals? The advantage of neutrals is multifold: neutrals are versatile, convenient to layer, and effortlessly chic!
One of the secrets to the classic, lusted after Parisian style is a wardrobe full of neutral, timeless, and perfectly tailored pieces. The navy blazer, the crisp white shirt, and the neutral colored handbag of your choice…put it all together and you have the perfect outfit.
As I'm sure we're all recovering from the shock of beauty that PurseBop's new Barenia gave us (I know I swooned when I read her description of the reveal), it seems like a good time to bring up the topic of neutrals.
As the summer air starts to turn into wind and the leaves on the trees start showing some yellow around the edges, a change of wardrobe is on the horizon, and the prospect of seasonal re-invention is near. Neutral pieces are the building blocks of every wardrobe and are a great way to experiment with shape and style. To inspire you and tempt you with some beautiful bags, we at PurseBop have put together a Fall 2017 neutral guide!
PurseBop's Neutral Journey
Anything But a True Neutral
Some of our newer readers might need to be caught up on the importance of neutrals in PurseBop's handbag collection journey.  Although the tale is much more long winded, in summary, for years and years she searched for the perfect neutral, but was always naturally attracted to metallics, bright colors, and black (Read: The Quest for a Neutral Handbag).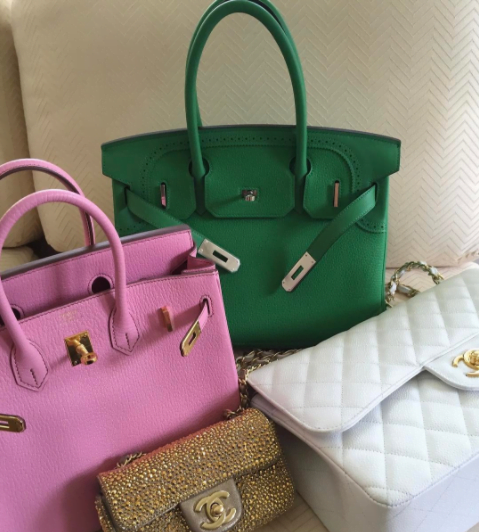 Adopting Gray
Fast forward…less than a year ago, she purchased her first neutral: Miss Mouette. A beautiful Hermès Gris Mouette Birkin 30 cm with gold hardware – the handbag proved that PurseBop could successfully adopt a neutral into her wardrobe (Read: Miss Mouette Joins PurseBop's Hermes Family).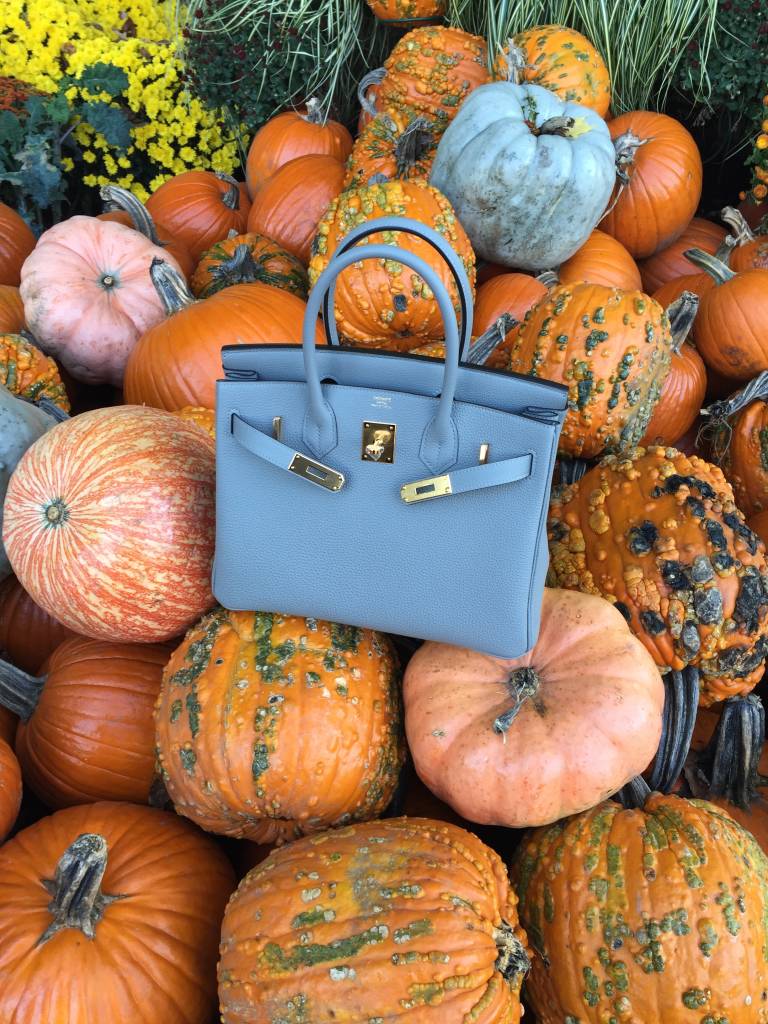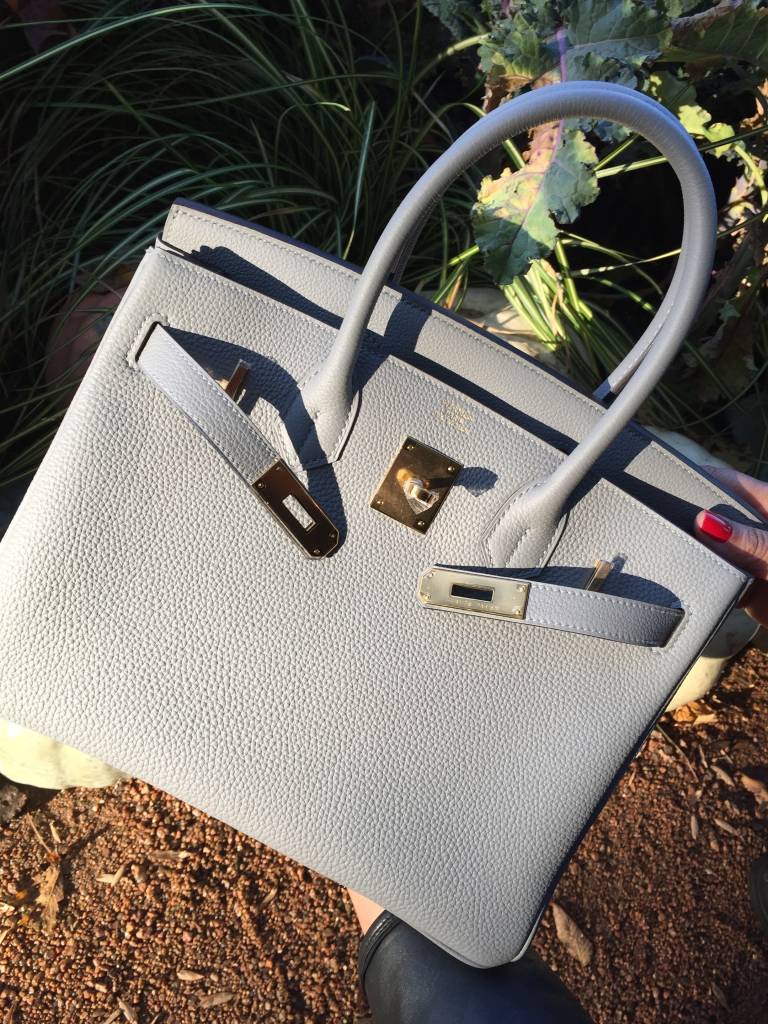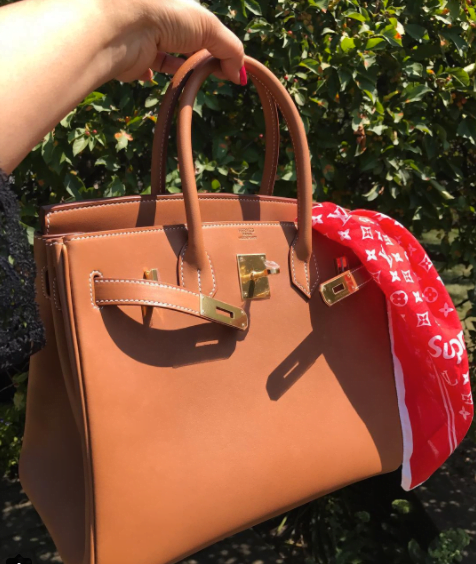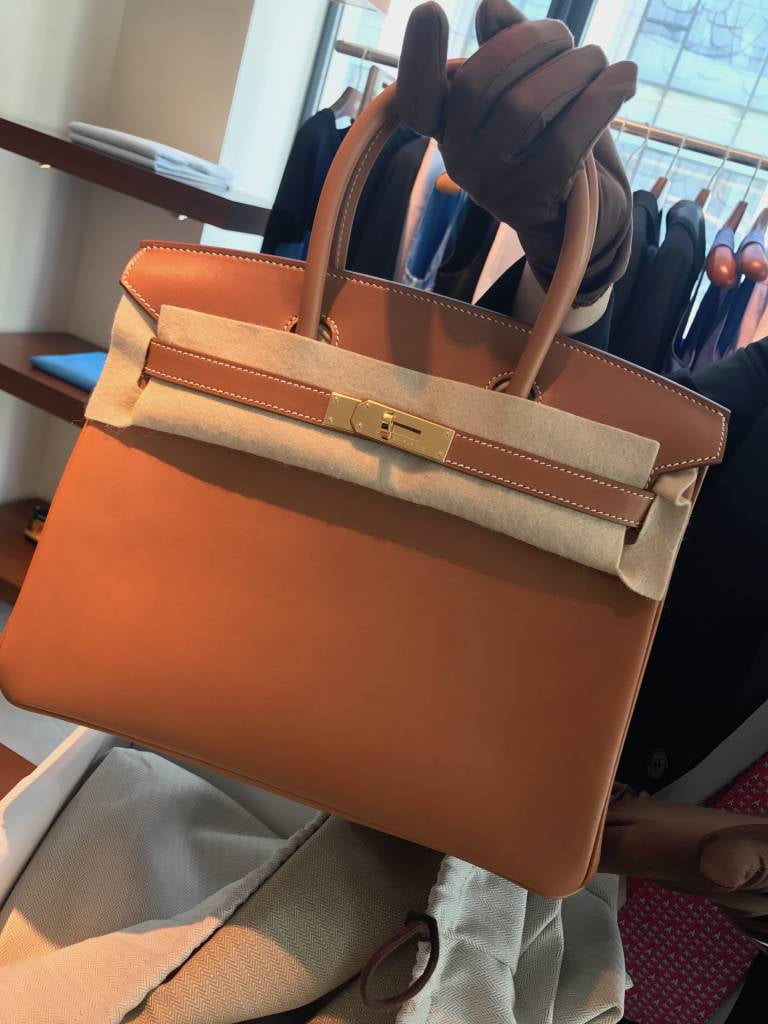 Instagram Eye Candy
To inspire your neutral addiction even more, we also encourage you to consult style pictures and Instagram eye candy. PurseBop would have never found her neutral love if it hadn't been for all of you!
Here are a few that have particularly inspired us…
Shopping for Neutrals
So, you've decided you're in the market for a neutral, but how do you go about shopping for one? Remember, there is a neutral style that will eventually speak to everyone. Be patient in your quest! Do your homework online and be sure to hit up brick-and-mortar stores too.
If you're looking to purchase a new autumn neutral bag we have a few suggestions that might tickle your fancy…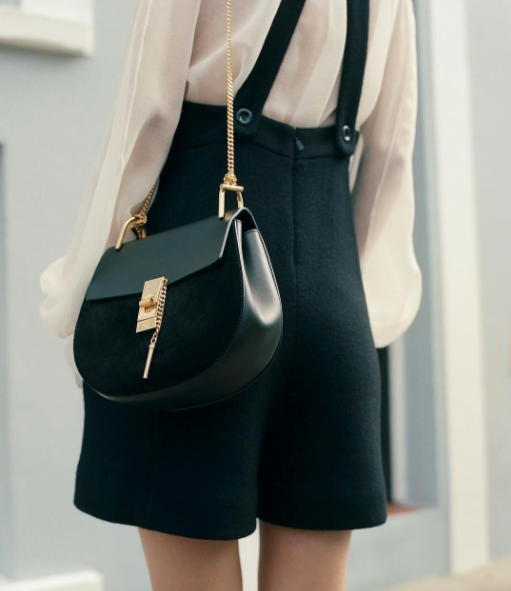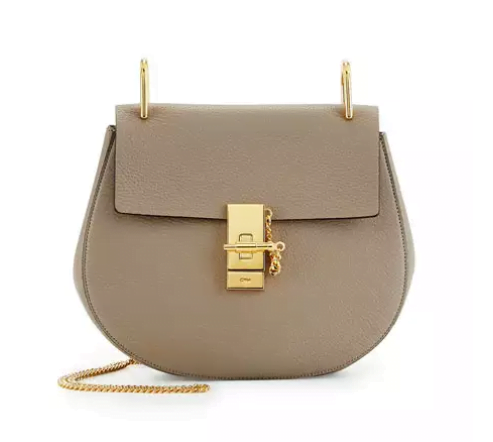 Chloe Drew Small Shoulder Bag via Bergdorf Goodman
The Chloe Drew Bag has dominated as an "it" bag for quite some time. The Drew Bag looks spectacular in neutral and light hues and is an instant staple in any collection. The 1940s round bag look adds a bit of vintage edge to your outfit.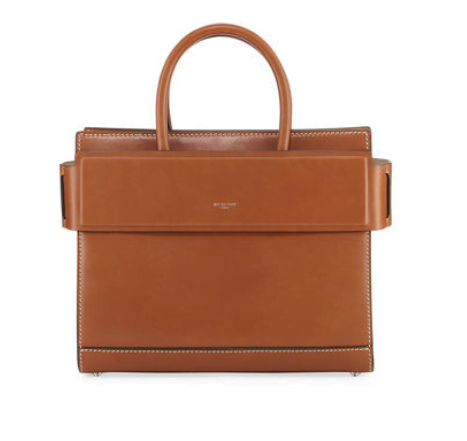 Givenchy Horizon Small Leather Satchel Bag via Bergdorg Goodman
The Givenchy Horizon Satchel Bag is a handsome addition to your elegant daywear. The clean lines and boxy shape adds youthfulness and a mod feel to any fall look. It looks great with knits, suede, and velvet and can even function as a work bag.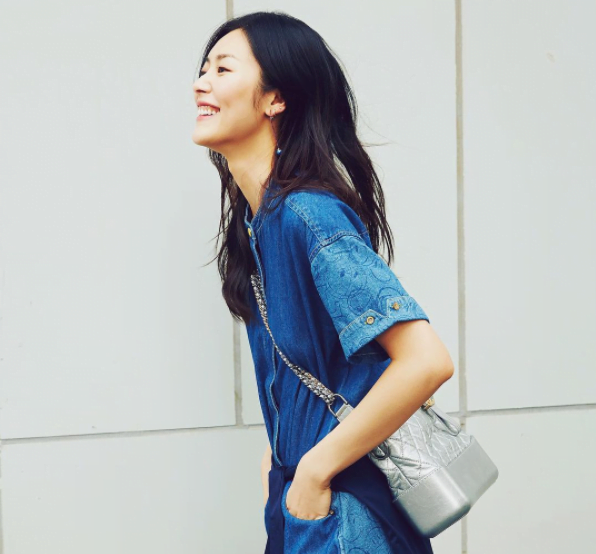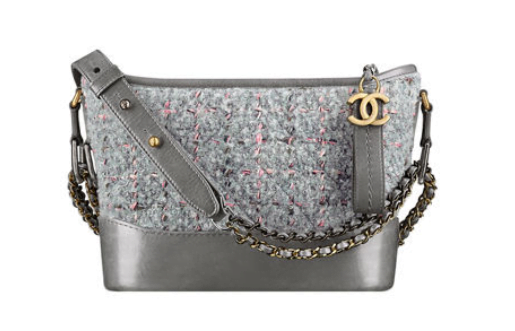 Chanel's Gabrielle Small Hobo Bag via Neiman Marcus
This playful, textured bag is both a neutral and an accent piece. The silver color of this bag nicely complements black and navy blue clothing. This bag is perfect for any daytime occasion.
Collection of PurseBop's Best Articles on Neutrals
On the site, we have made it a point to archive stories about "the neutral struggle" because we know many other fashionistas share this concern too. Neutrals seem like easy staples to add to your collection, but finding the ones that work for you can be a difficult feat. After reading this article, we encourage you to  explore some of the neutral stories below!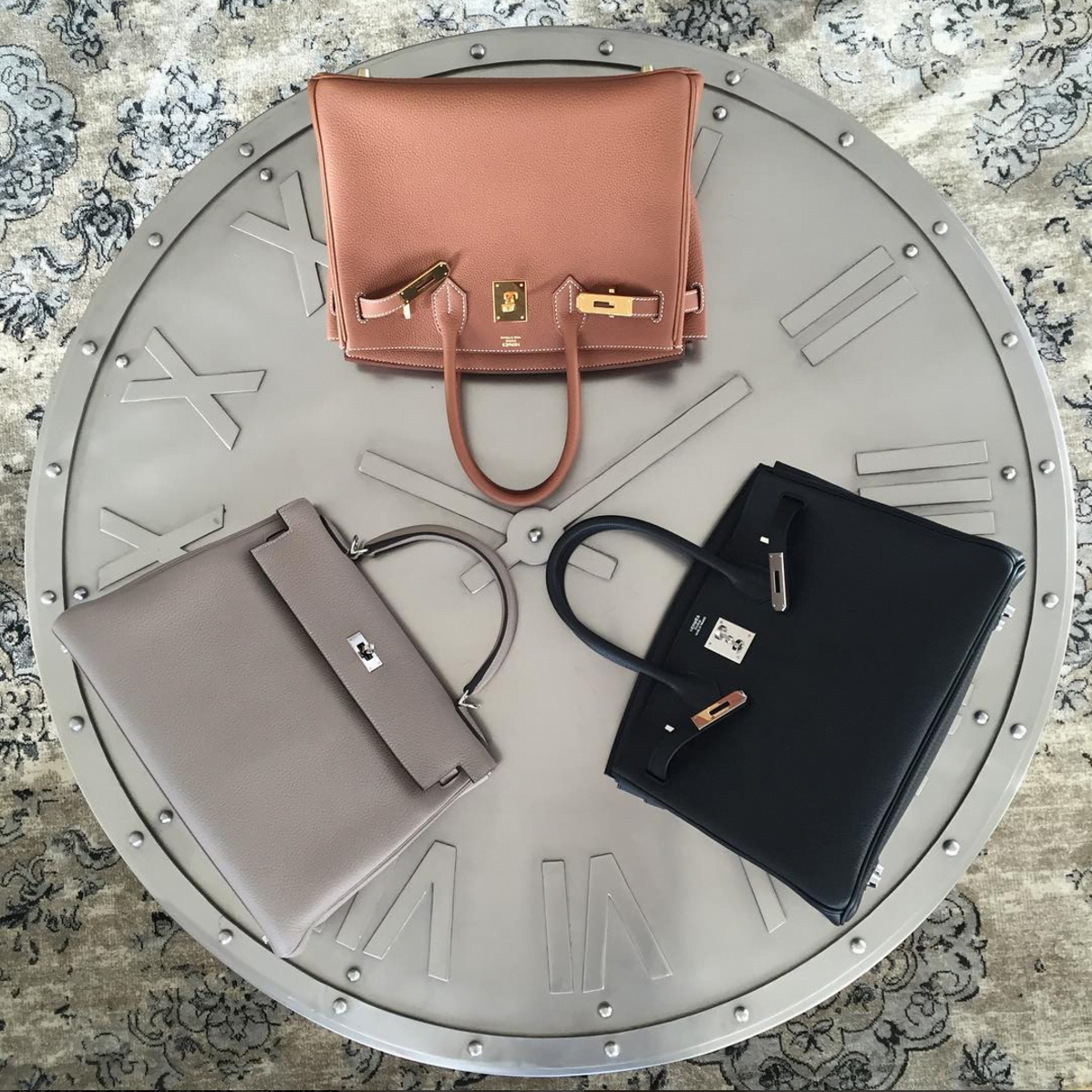 We hope this was helpful! Are you considering purchasing a bag for this fall season? Let us know in the comments or BopTalk!
Love, Pursebop
XO
Updated: September 14th, 2017