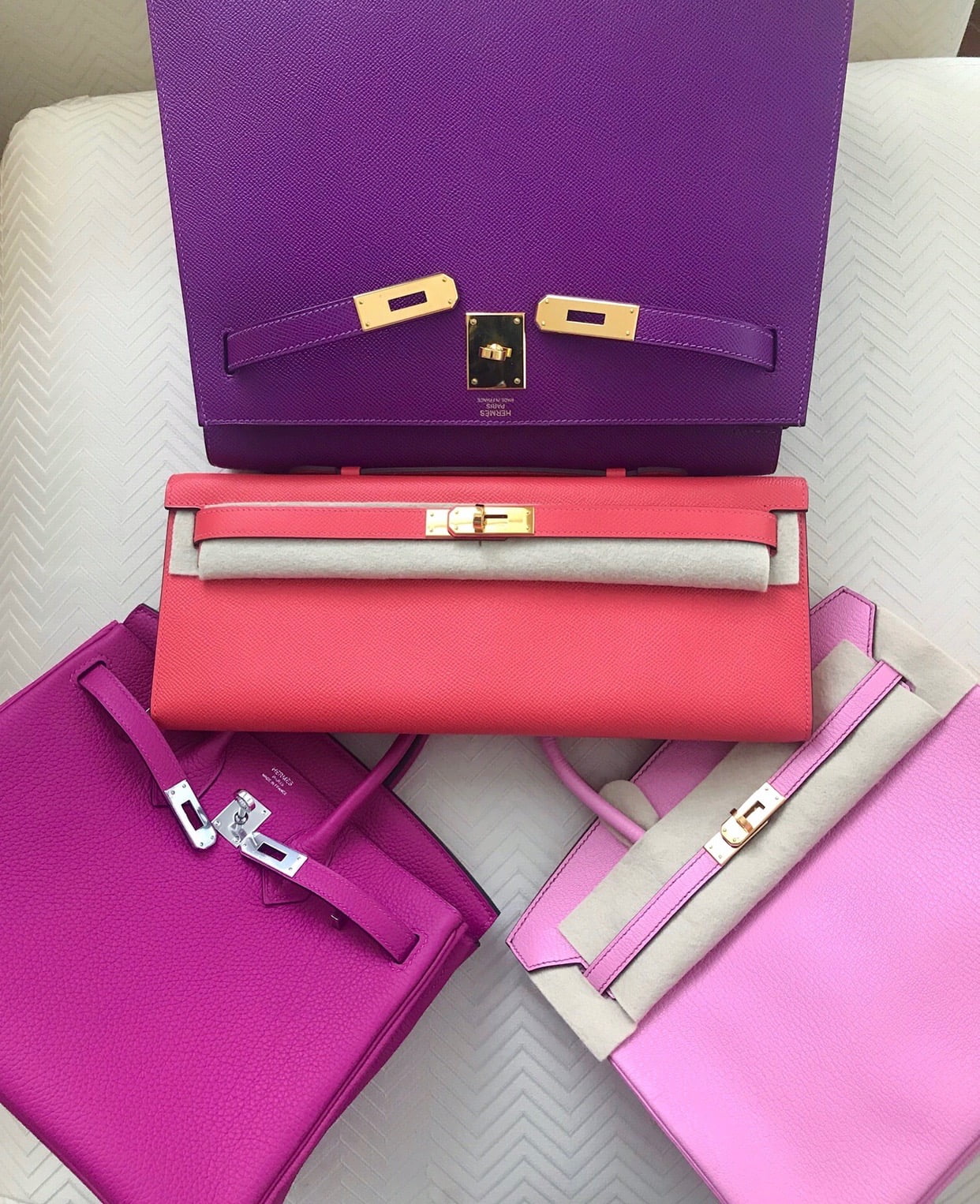 We've reached the end of 2018. That means holiday wish lists, New Year's resolutions, and for followers of fashion and interior design, a new color of the year. For those unfamiliar, Pantone LLC, a corporation most known for its color matching system, annually holds a secret meeting to select the color they most think will represent the zeitgeist of the upcoming year. 2018 was the year of 'Ultra Violet.' 'Greenery' spruced up 2017. Perhaps the most talked about year was 2016, which Pantone selected two colors to represent: 'Serenity' and 'Rose Quartz' (the much-loved Millennial Pink). As we've seen in the past, these color selections help define color trends.
Just take a look at how Ultra Violet made an impact on the fashion world in 2018:
So what's the new color for 2019, you ask?  Pantone has just revealed it: 'Living Coral.'
As far as colors go, coral is hard to pin down. Straddling the line between orange and pink, different brands use different names. But when it comes to intent, Pantone made it crystal clear. This year's color was named to spread information about the plight of the coral reefs,  the amazing living structures that are dying as rising ocean temperatures continue to bleach them of their signature color . 'Living Coral' is as beautiful and lively as our eco-system should be, says Pantone, and that's the tone (and hue) they're bringing in to the new year. Check out the different ways you can rock the coral in 2019.
So, are you crazy for coral? Do you think Pantone's choice for 2019 hits the mark? How do you plan on working this new color into your own wardrobe? Let us know in the comments and on BopTalk. And if you've found the perfect way to express your love for the orange-y pink (and the coral reefs) make sure to share your photos with us on instagram using the #boptalk hashtag!