The Versailles Palace outside Paris, France was built in the seventeenth century to make an international statement: forget history…the capital of France is not Paris, but wherever the King rests his head. In 1682, Louis XIV moved to what was then a small country village and constructed one of the grandest symbols of opulence in human history. Teeming with gardens and exotic plant and animal species, Versailles was to entertain France's elite while also ensnaring them in Louis XIV's world outside Paris. If they could be distracted, they could be manipulated.
While the French Revolution, built on notions antithetical to the accumulation of power and prestige occurring at Versailles, brought an end to the Palace's day-to-day political significance in France it could not crush pure beauty. Versailles lives on as a symbol of taste, luxury, opulence, and yes, excess. I was lucky enough to have the opportunity to visit Versailles a few years ago and it was breathtaking. It was truly like stepping into a different world from an unrecognizable era. I had never seen so much gold and crystal, such exquisite lawn manicuring, or a building with so many perfectly decorated rooms.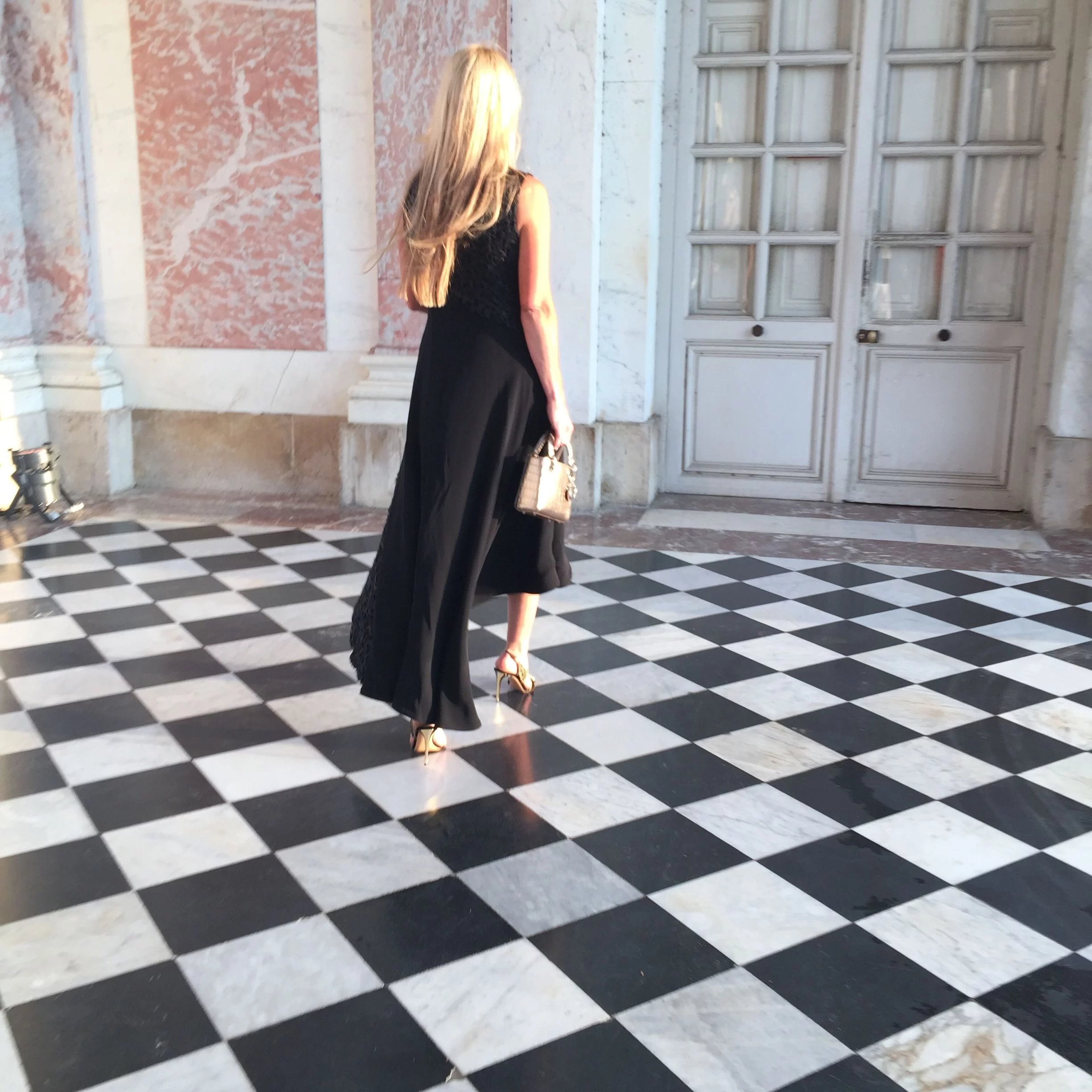 Now imagine you could have Versaiilles all to yourself. No pesky tourists or families, just you, a few hundred of the most glamorous folks from the fashion world, and one of man's crowning architectural achievements. Drooling yet?
So were we when we heard about our BopTalk Celebrity Swedishandstylish's opportunity to attend the private Joaillerie Dinner at the Palace. Here at PurseBop we've been providing coverage of her adventures and the goings on of the huge event and wish to present the next installment. Below, please find Swedishandstylish's note to us about what she encountered at Versailles and her amazing pictures:
Versailles was closed to the public. I don't know if this is a common thing for companies to do but the vastness of the palace grounds was all the more accentuated without thousands of people milling about. We were greeted by umbrella boys at the entrance who prevented us from engaging with the drizzle. Everyone was immediately handed a glass of the finest champagne (the champagne was unavoidable that night, it lurked around every corner). This was my first time to the palace and while I was expecting something beautiful, nothing prepared me for the scale of the space. And to have the fashion world's elite around me? It felt like the 1700s all over again! After a trolley tour around the grounds, there was some more mingling, champagne and snacks. At 10pm we were moved from the gardens inside to one of the countless dining rooms.  There were at least 100 of us, seated at a long table. This was straight out of the movies, I've never experienced anything like this. The flower arrangement and the food was impeccable. Every guest had his or her own personalized plate setting and napkin holder decorated with our initials. I met so many interesting people and saw so many beautiful dresses, jewelry and bags! I wanted every one… After the event was over at midnight we walked through a candlelit carpeted walkway with the staff wishing us a good evening and an array of black cars waiting to take us back to the hotel. Beyond this little overview, I'm speechless. And imagine that for a century thousands lived like this every day! The opportunity to live it for even a single night was enough to make a girl happy for a lifetime. I'm so incredibly grateful that I got to experience something like this. And our dear PurseBop has made this dream adventure all the more special because I can share it with all of you. XO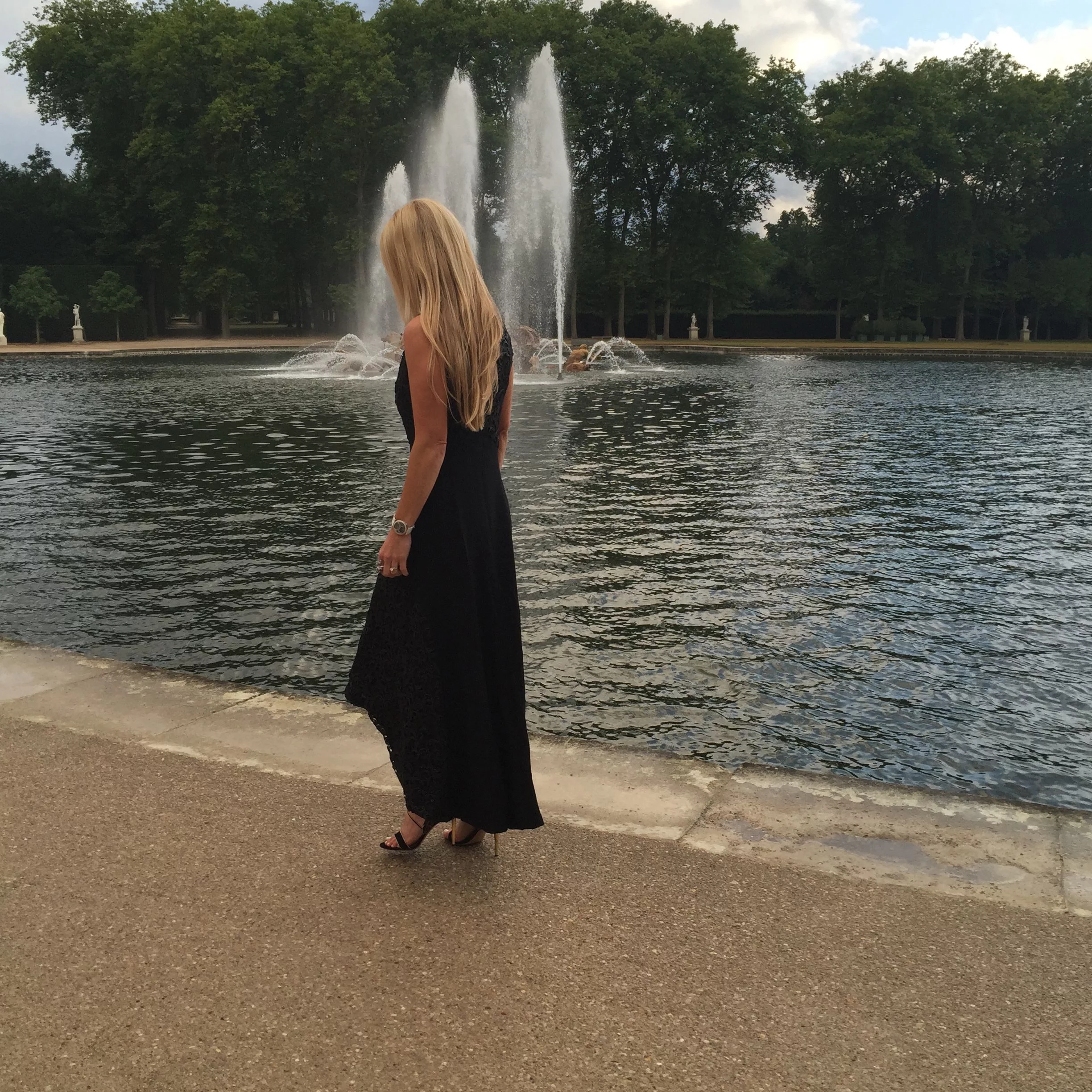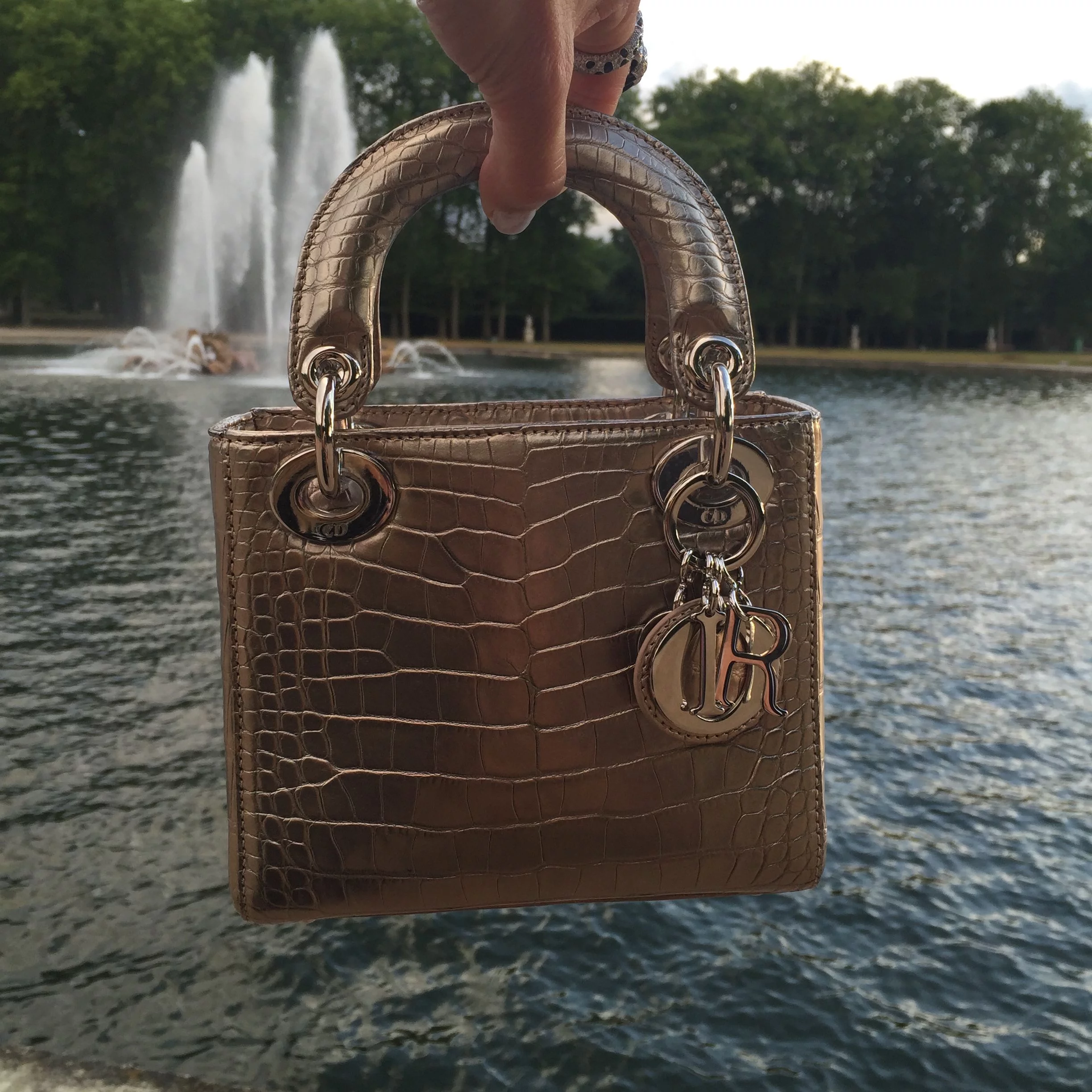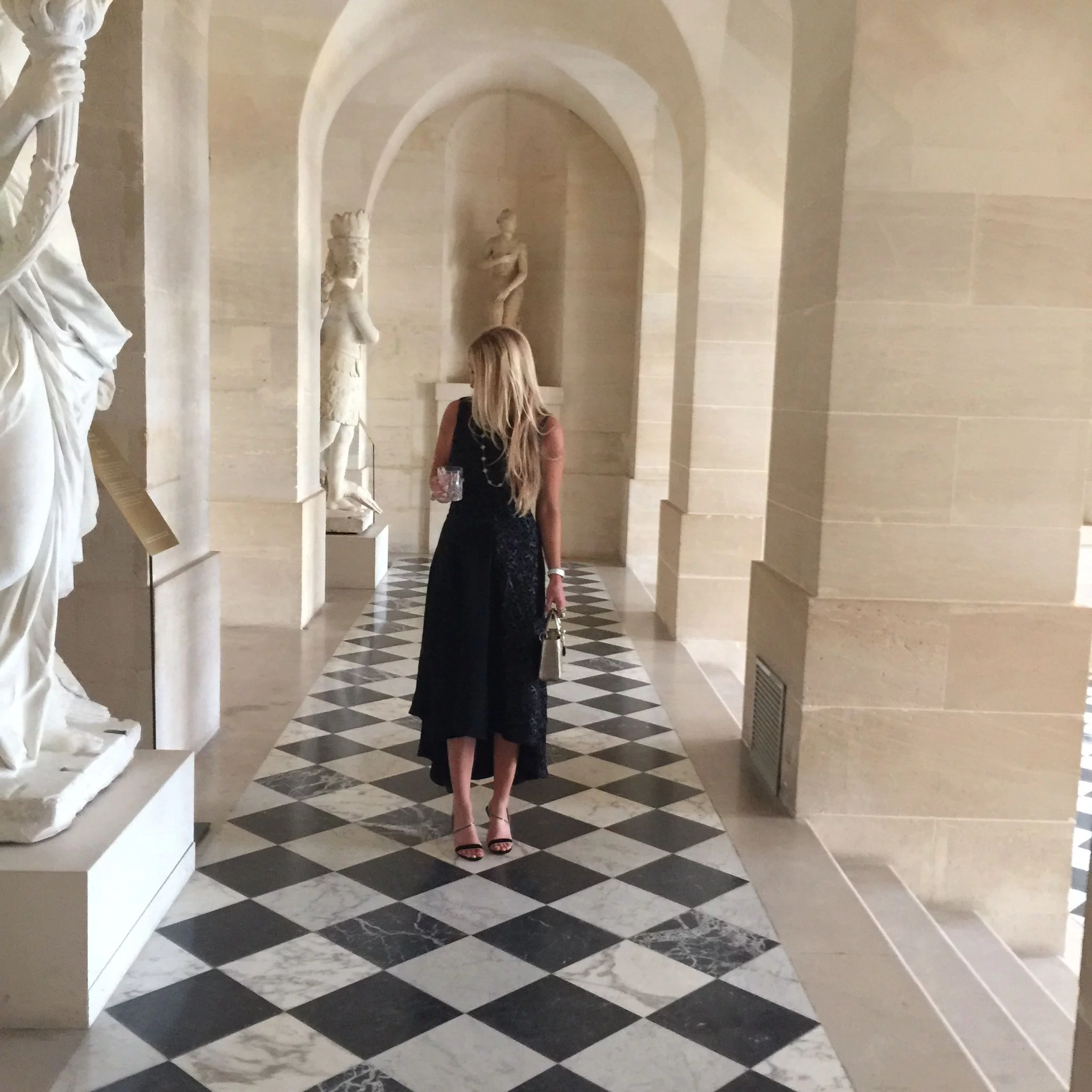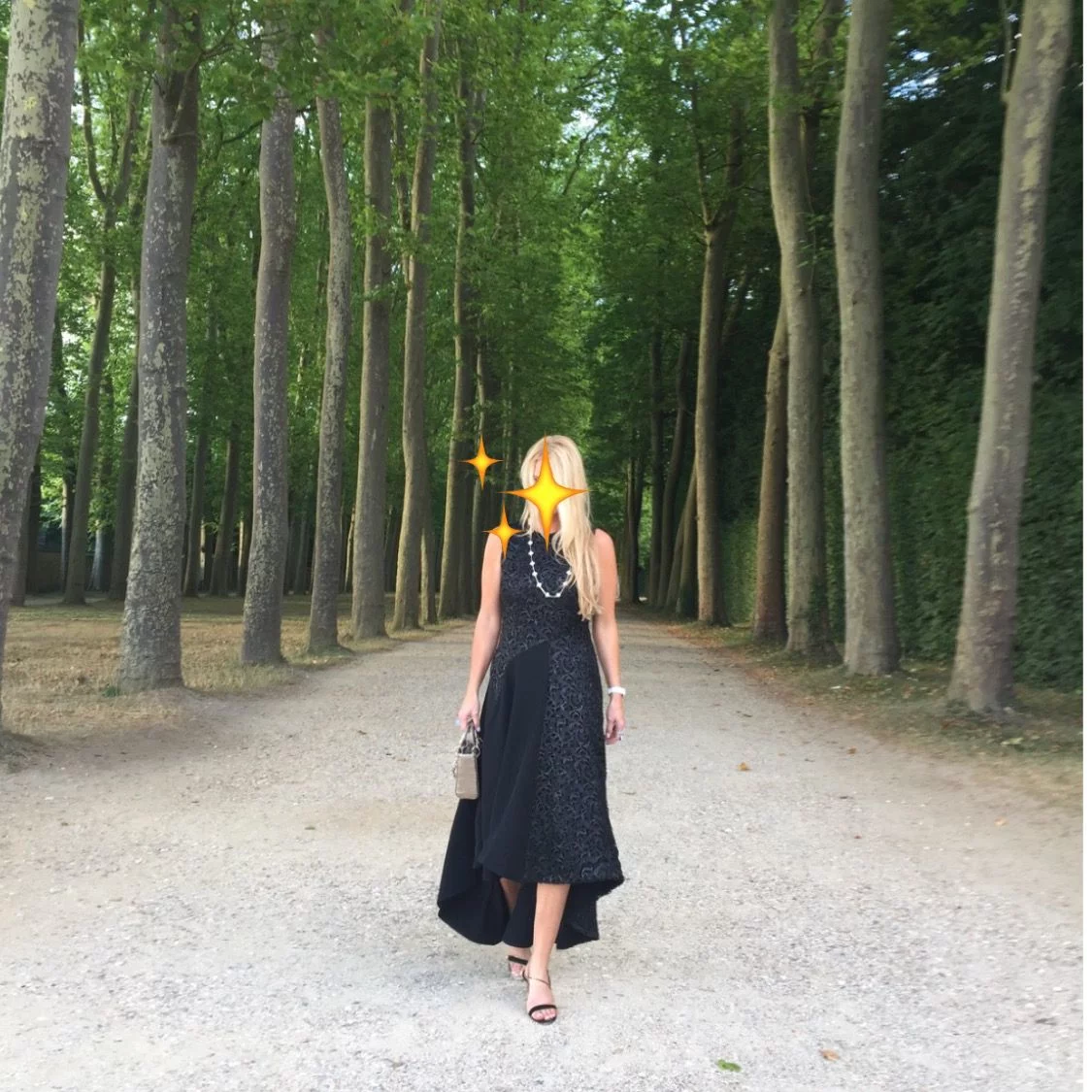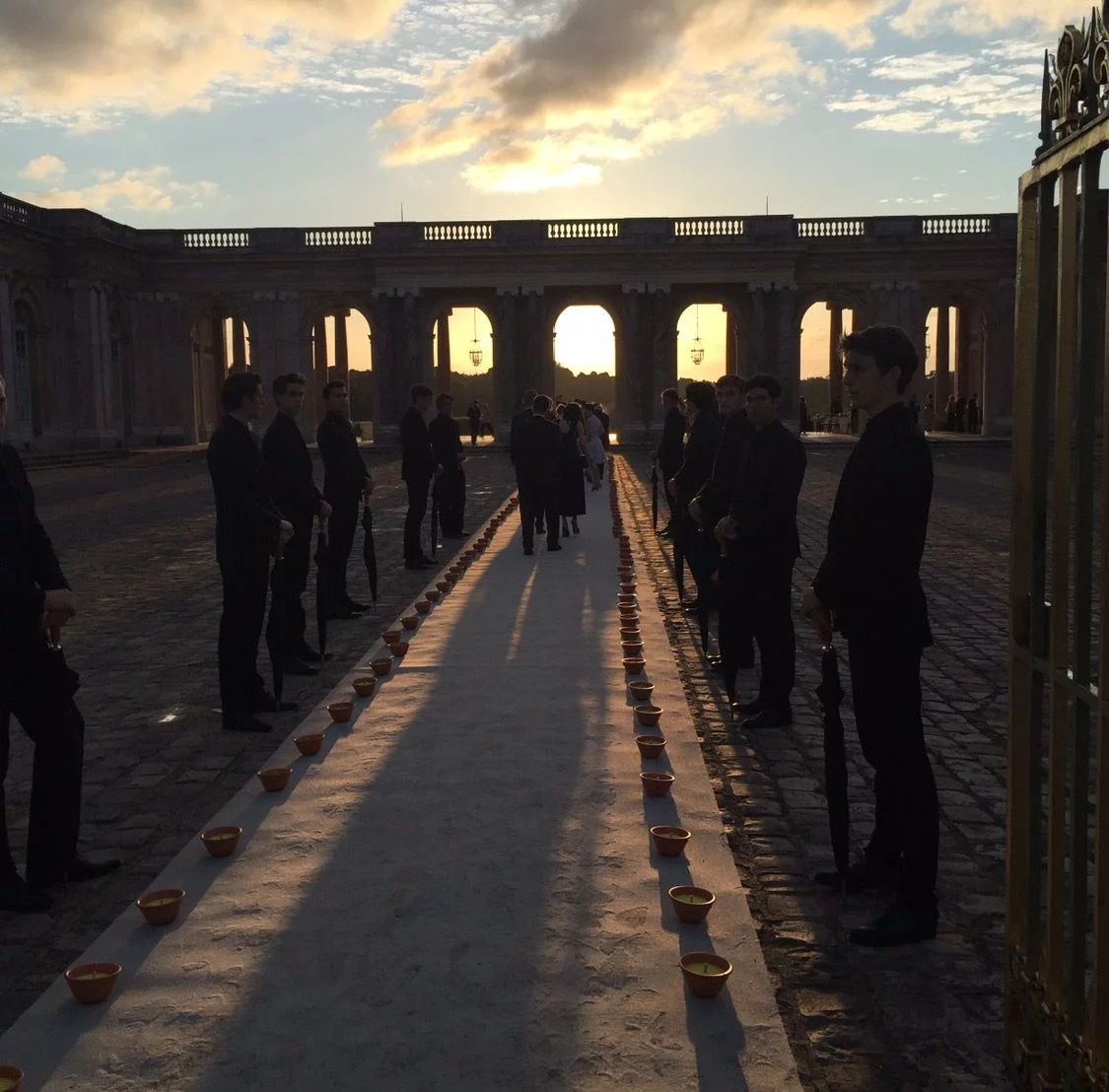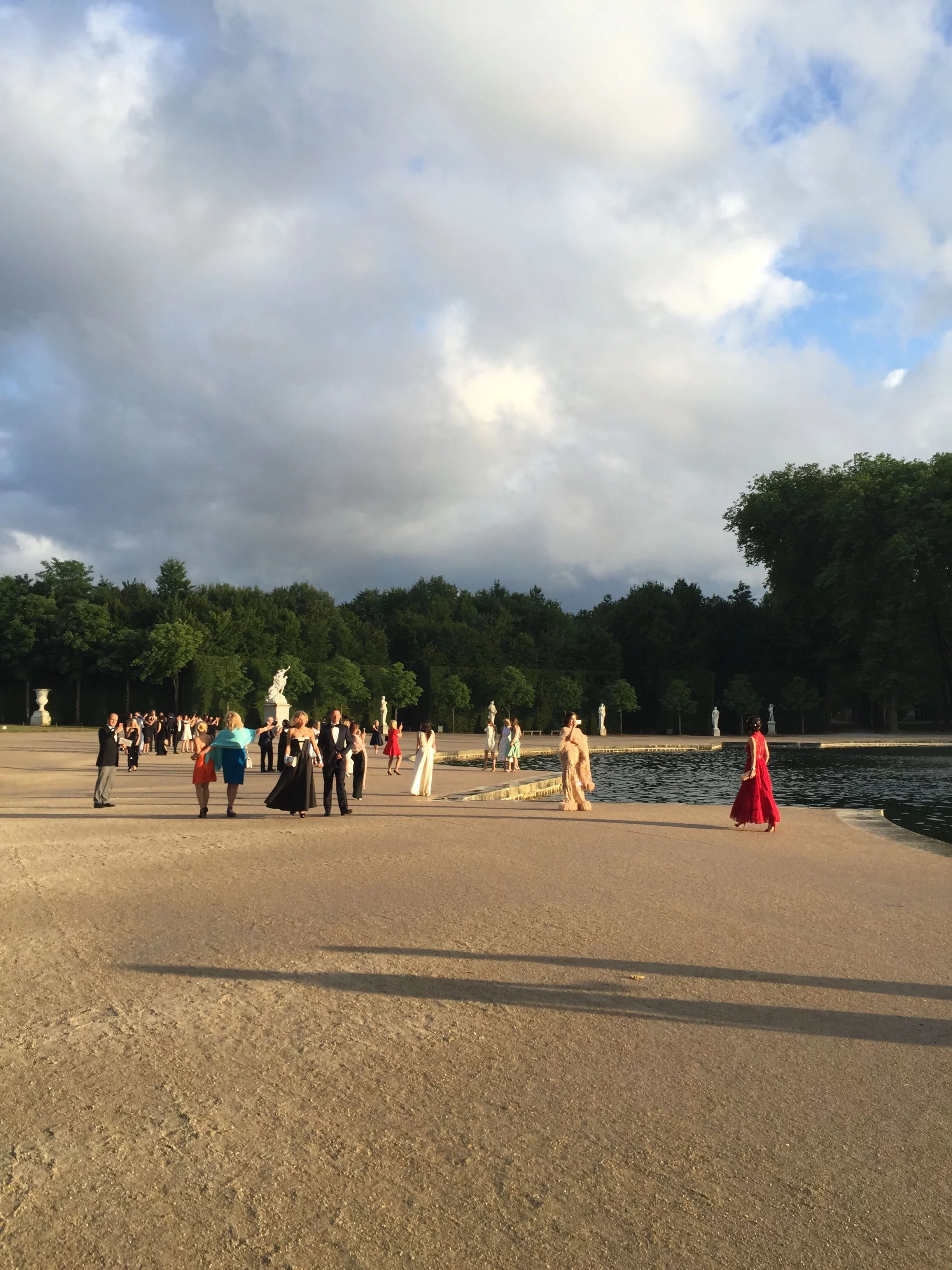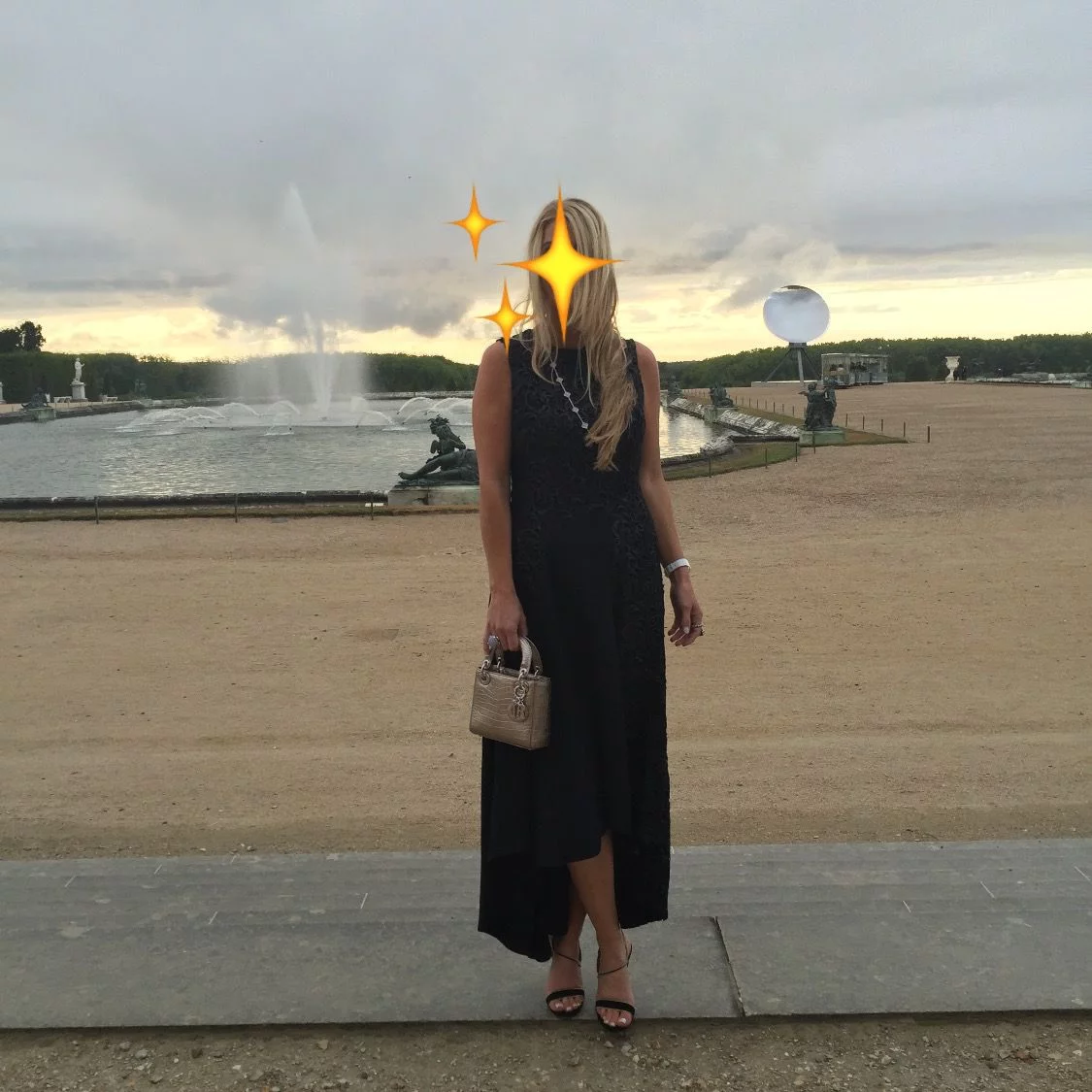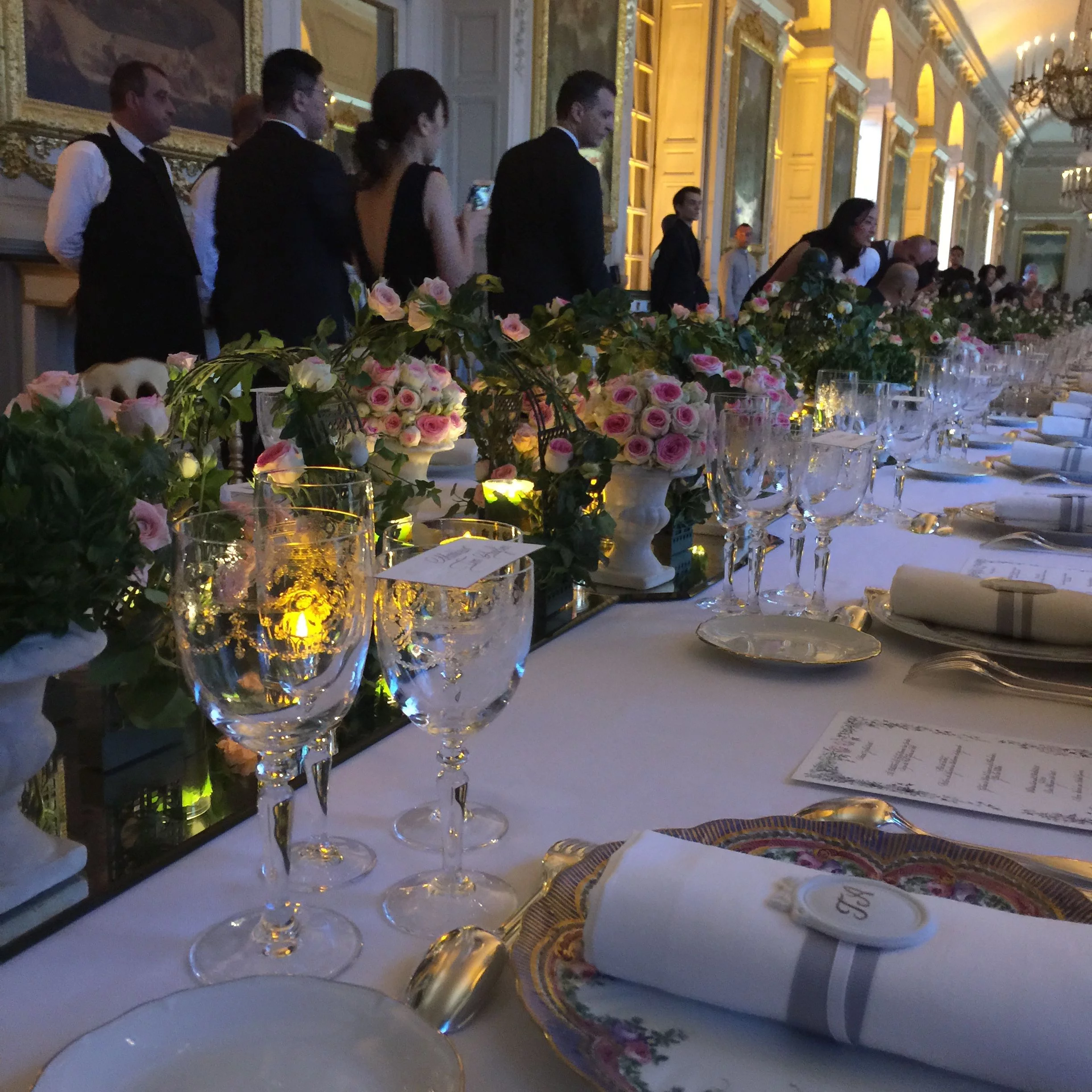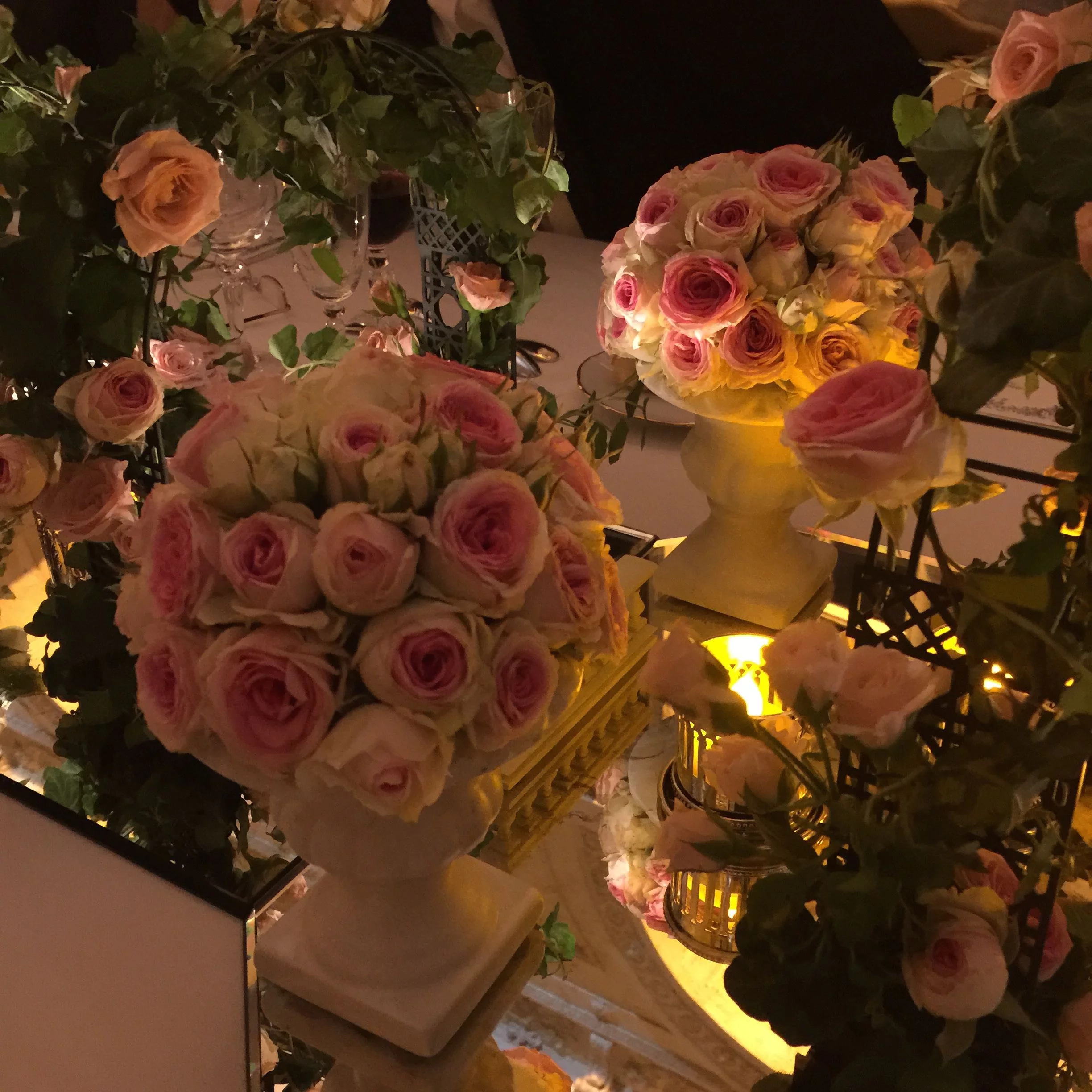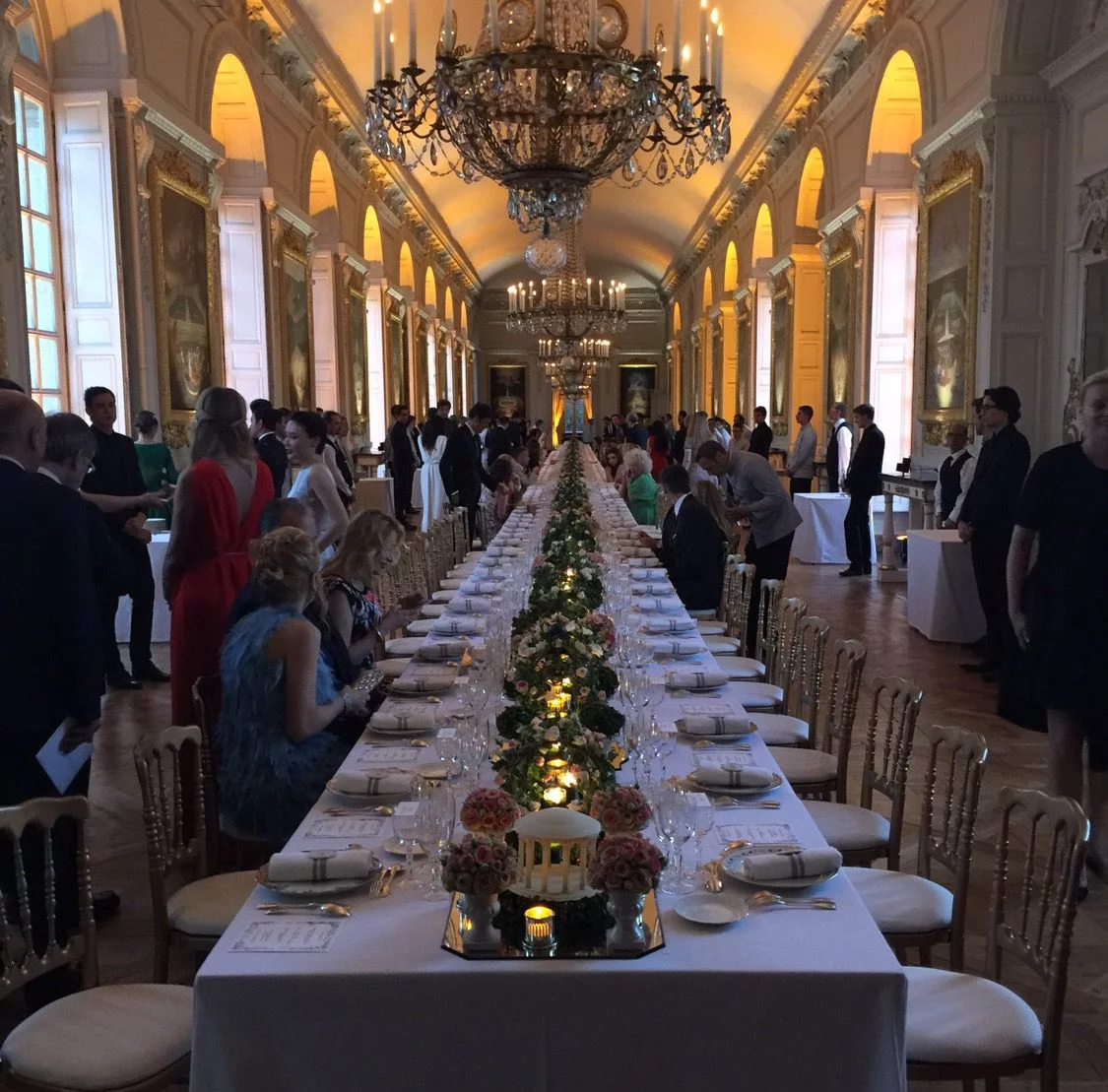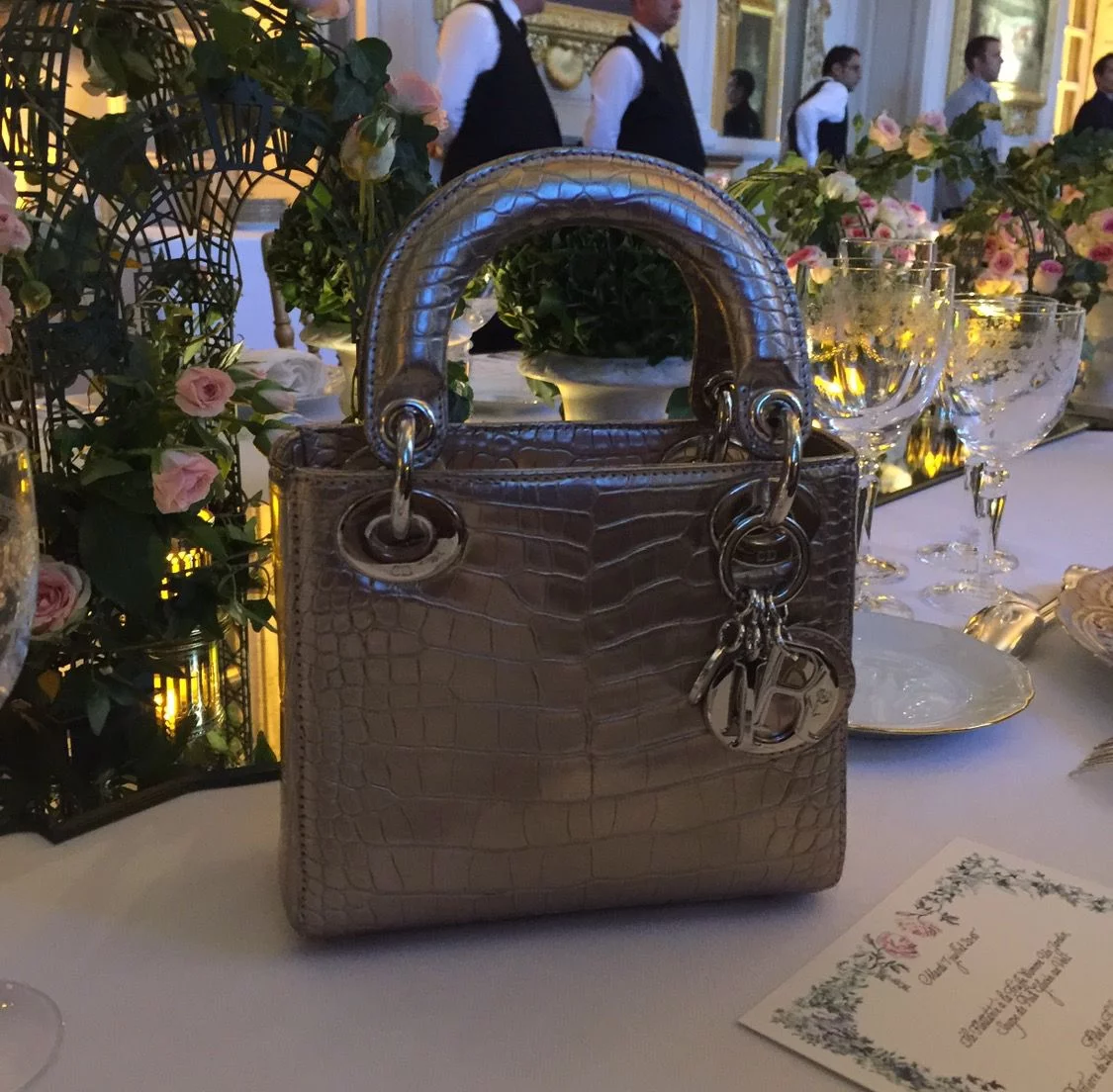 Special thanks to Swedishandstylish for allowing us the opportunity to share the Dior magic…
Love your PurseBop
XO