A quick prelude to premise my weekend Chanel indulgence: If you follow @pursebop on instagram, you know that I have been toying with several of the BOYS from the Chanel Cruise 2016 collection. It all started in Dubai a couple of weeks ago when I saw the iridescent hardware collection for the first time in person, and I absolutely fell in LOVE. The iridescent hardware is crafted through a 7-step process and results in the chameleon effect of a high quality opal. Even though I was sold on the hardware, honestly, I was paralyzed when it came to commit to a color.
After some browsing in Dubai, I put both of the iridescent boy bags on hold at Chanel. During my trip, I received a text picture of this magnificent beauty (picture below) from my SA at Bergdorf Goodman in the states. This beauty had me at HELLO!
I decided to delay all BOY decisions until I returned stateside.  I was in no position to make a rash decision with no recourse. There were several other 'shopping distractions' in Dubai anyway…
Fast forward to my homecoming… 
I finally reacquainted with my full handbag collection at home after a nearly two month separation. After assessing my whole Chanel crew, a few pertinent realizations came to the forefront of my decision making.
I prefer smaller sized boys for ease in travel (bag nesting) and evenings out. This copper beauty was definitely an "occasions baggie", so small would be ideal. This copper boy was only available in medium here in the US.
It was the same beautiful coppery/rose gold shade as my mini brilliant Delvaux. I have no aversion to duplicating colors in my collection. However, quite honestly  this rose gold color is difficult to integrate into my wardrobe. Therefore, I came to the conclusion that adding another handbag in the same color may not serve to be the wisest decision.
Delightfully, I discovered there was another option available. This color option came in my desired small size as well.  My diligent Chanel SA was going to transfer one in for me to see in person.
It was this very boy… the black python & hammered silver version that I went in to preview with Mr. PurseBop the day after Christmas.
The after Christmas shopping adventure…
It was a dreary and rainy day in Chicago, yet we still made the most out of it with many indoor stops.
We simply had to see the magnificent 50 foot tree at the 900 North Michigan shops.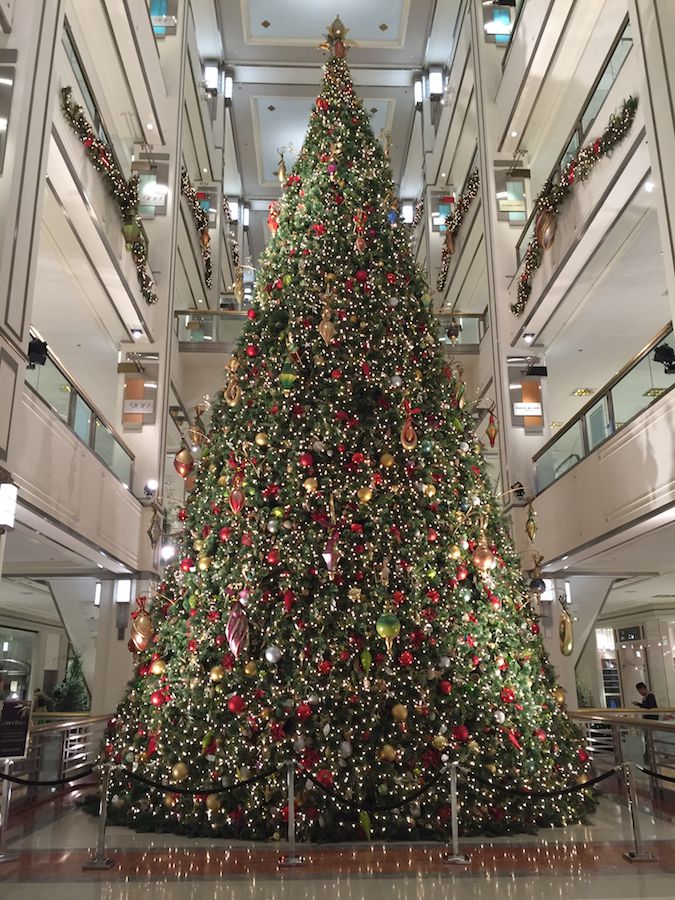 .
I confess we have had all kinds of exotic divine desserts during our travels but there's something very special about a good old fashioned red velvet cupcake …so naturally…
We finally made our way down Oak Street to Chanel. As I stepped in the doors, the display wall to my right made brought on a big bright smile. It was game over. I kept mum until I saw the small black python boy. It was stunning, but had just a little too much of a rocker chic motorcycle vibe for my personal style.
We walked over to the wall I had eyed at first glance. Done. The decision took less than 60 seconds. He (the BOY) filled my list of criteria that we will discuss in detail later.
Agenda for the evening:
Wrap up at Chanel
6:30 pm: Cocktails with friends
7:30 pm: Theatre tickets to Domesticated at Steppenwolf Theatre
9:30 pm: Dinner at Geja's Cafe – fondue and live guitar music
The next day: Sunday Dec 27th
4:45 pm: Star Wars movie
7:30 pm: The Morton Arboretum
Traditionally, PurseBop always seeks to do a themed reveal. What could be better than the Illuminations presentation at The Morton Arboretum.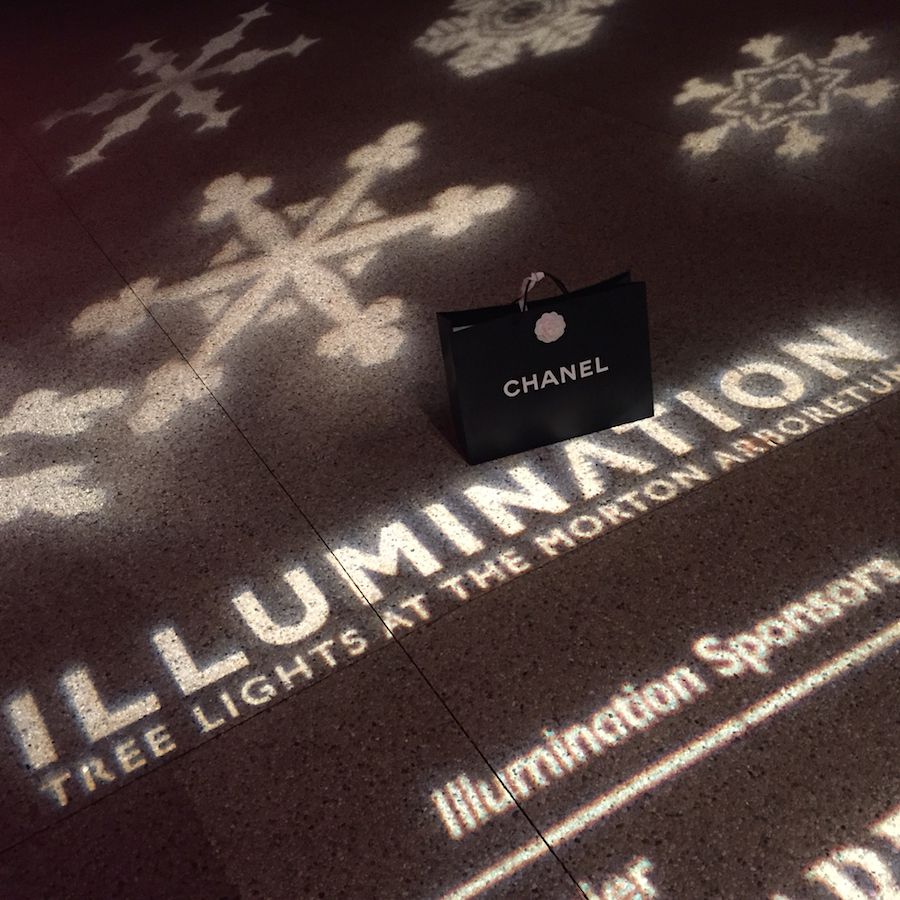 We carried the Chanel bag all through the lighting spectacular in search of the perfect venue to photograph. The weather did not cooperate nor did the nighttime lighting conditions.
To be continued in part 2…
Love PurseBop
XO
Flashback to Dubai moments…