You may remember when I first dabbled with the Dior book tote last year —right around this time actually. I bought the small size because that was all the rage. In fact we were the ones to break the news to all of you that there was a smaller size coming! We all waited in anticipation and I was quick to jump on the smaller size bandwagon.
Our editor Maura warned us on multiple occasions that the original size was in fact more proportionate and served the ideal purpose for which it was designed. But with my obsession of all things small and smaller — I would hear nothing of it. Of course I disregarded her advice to buy the original size.
Read:
Ode to the Dior Book Tote
Investigative Report and Reveal of the Smaller Dior Book Tote
A Favorite Dior Tote is About to Get Smaller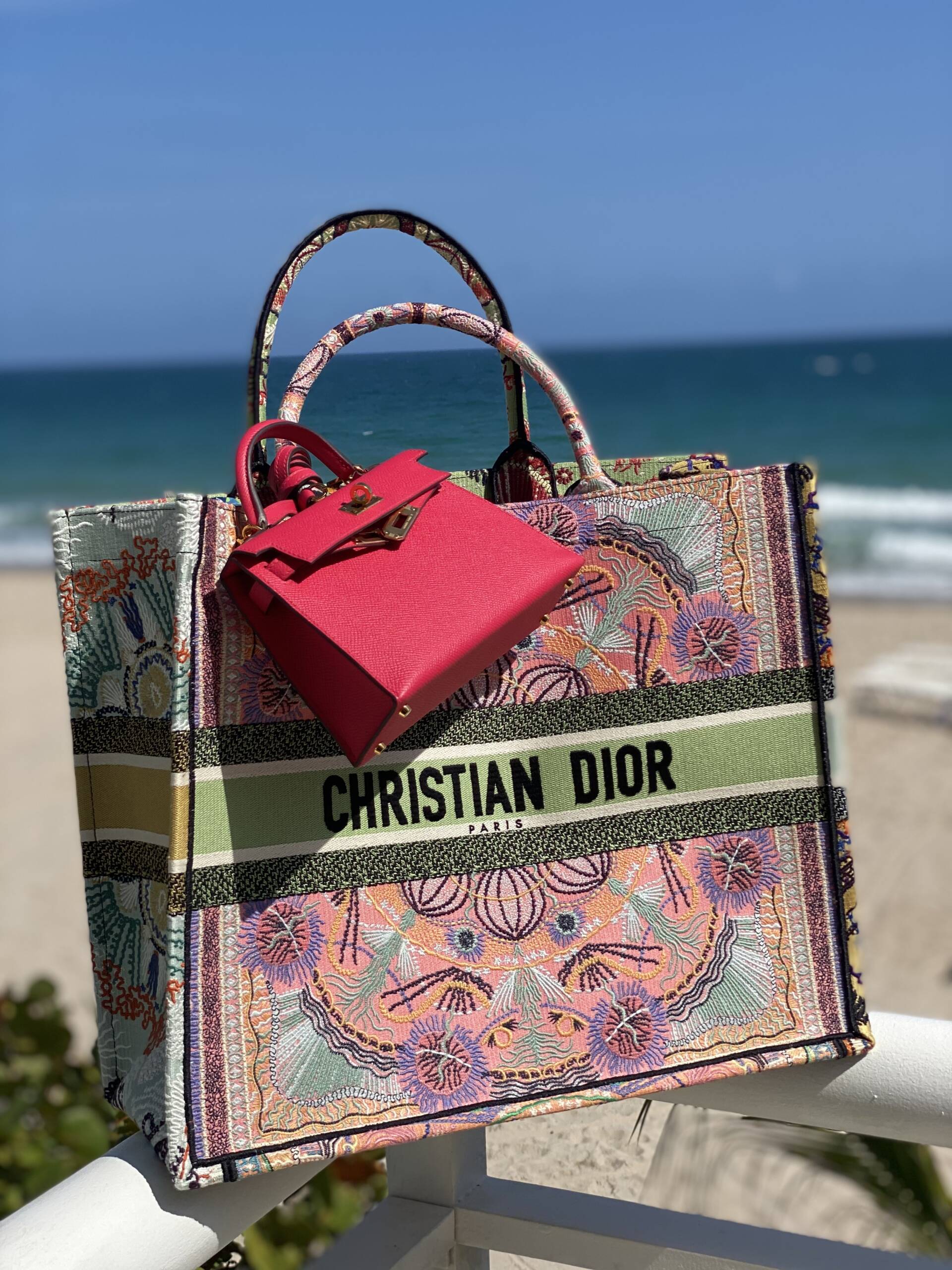 I tried to make the small size work for travel. In fact, I convinced myself it would. But truthfully, although I could stuff a B 30 into it, there was absolutely no room left for even a boarding card and certainly not for easy access. Not the most convenient situation for travel. 
Needless to say (and particularly with the drought in Hermès offerings), I had to have it! If found, it would be a gift to myself under the Christmas tree. Now, this discovery happened right around the time I also went on a mad hunt for the Prada Crystal re-edition 2005 (Read: Reveal: Meet My New Prada Crystal Re-Edition 2000) Indeed, it was just a few days before Christmas – not the ideal time to track down an elusive bag. I called the Chicago Dior boutique to inquire. Of course they had no stock, they rarely do. I dug deep into my New York contacts searching for Dior. I found one, spontaneously called only to discover he had moved to Saks Fifth Avenue as a personal shopper. We chatted a bit. He explained it was sold out but said he'd be in touch… and boom — just a few days later it was at my doorstep.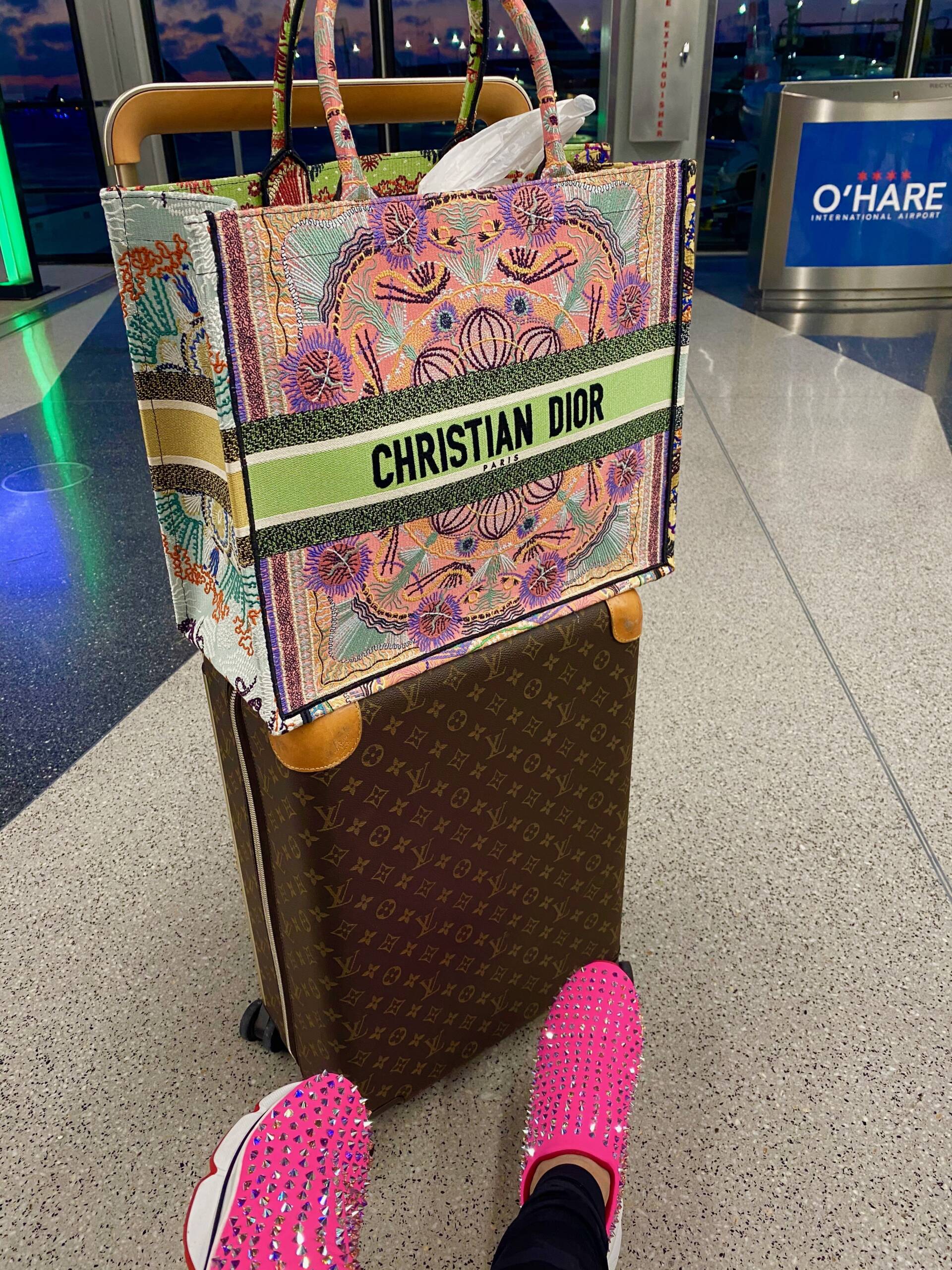 Now, comes the packing… and my favorite part, selecting the bags. I played around with the new tote to discover that it was far more spacious than expected. The Book Tote definitely fits a Birkin 30 with sufficient  room to spare. The excess space was not in the width of the bag but rather on both sides of the Birkin. The handles poked out, as it did with the small size tote. And although I decided not to bring a B 30, I was able to carry several other bags rather comfortably. Check out the fun video I made about 'what's in my Dior Book Tote' on Instagram[link].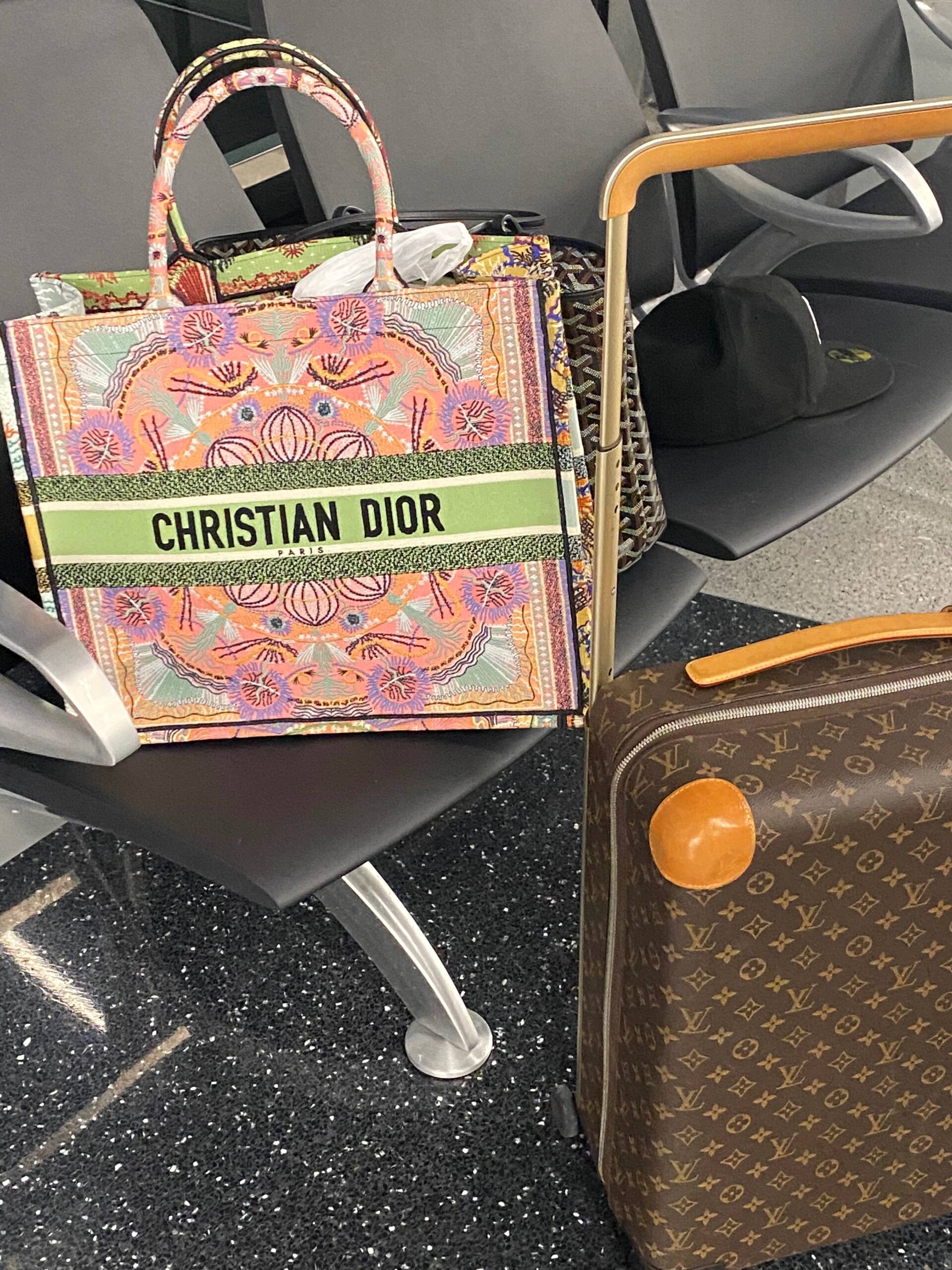 Luckily, I managed to score my Book Tote just before the recent price increase. However, interestingly enough, the price of the original size in specialty prints only rose $100. I honestly find this very peculiar as the oblique versions went up $350. 
I know many of you find this hard to believe but I actually didn't completely open the box until just before my trip to Florida. I opened it enough to peek at the color scheme and pattern, but knew that at some point I would do a nice unveiling and I wouldn't want to disturb the pretty tissue till then. Suffice it to say, the colors were even more beautiful in person than any photo.
Although time will tell whether this one works for my travels, so far, so good. My primary use of a large tote is for travel with an emphasis on nesting my bags. [Read: Travel Reminder: Don't Put Your Birkin in Checked Luggage;Important Tips for Traveling with Luxury Goods; Nesting Bags: How To Travel With Handbags ] I will surely report back once I've had an opportunity to experiment with this size a little more. But thus far, here's what I think: if you're buying the tote as an everyday carryall, probably either small or large could work. If your purpose is travel, then go large (or original size, as it were ). This model leaves space for bags, headphones, and maybe a cardigan or shawl as well as other travel essentials. 
However, truth be told, this purchase was more for the aesthetic and design rather than utility. I love looking at her!
Check out the reel series over on @pursebop and stay tuned for #whatsintheDIORBOOKTOTE