When traveling is an integral part of your life, whether vacay or running the business world, and when handbags are your thing, you have to master The Art of Bag-Nesting!
The goal of Bag Nesting: to take along as many bags as possible in the least amount of space, nesting one inside the other. The art is to learn which bags fit comfortably within one another.
Bag Nesting is by no means a new concept here at PurseBop.com, we've been talking about it for ages! These new beauties deserve center stage and will serve as an educational case study as we prepare to head south for a few days.
Remember, the goal here is to take all three bags along, but in the least possible amount of space. I frequently make my initial travel bag selections based on ideal bag nesting.
Let's start with the Jypsiere, I was delighted to discover that it very comfortably could carry a small boy bag (comfortably is a key word here)!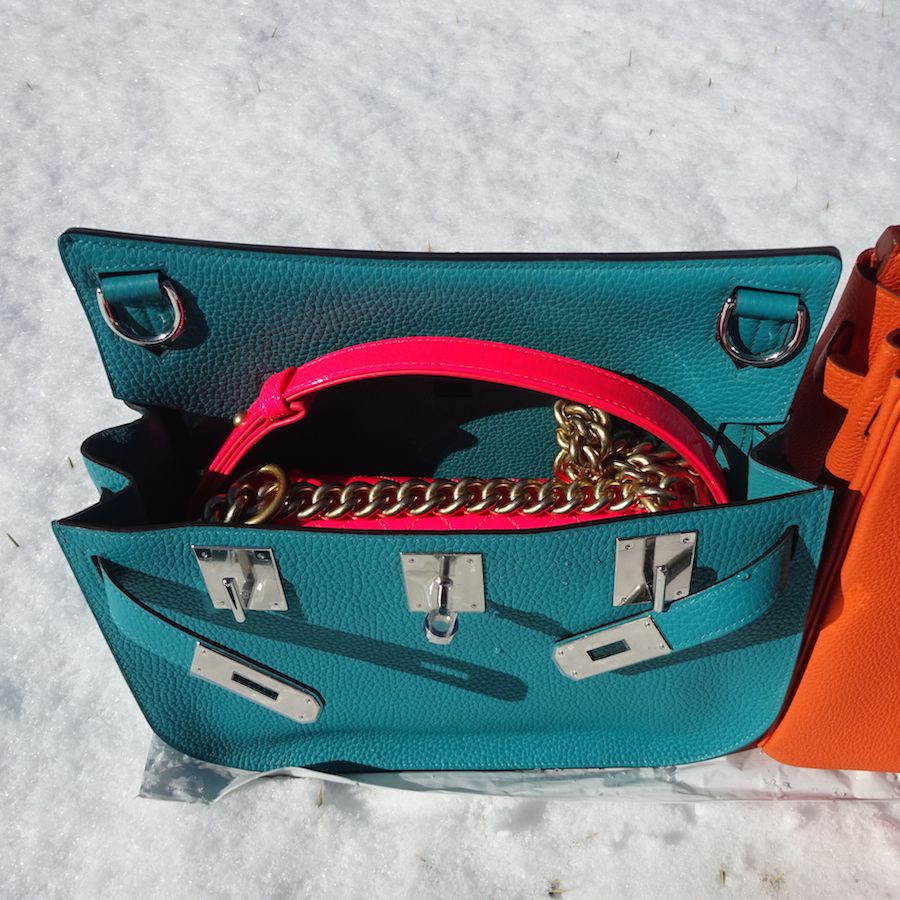 Next imagine to my delight to see that the Jypsiere 28 fits perfectly inside a Birkin 30. It was as though they were created specifically for our bag nesting! (fyi: with Hermes the number in the style name such as the '30' in 'Birkin 30' represents the width of the base, therefore it is logical that a Jypsiere 28 would fit in a Birkin 30 with that 2 cm difference)
Voila, here you have it… the perfect example of bag nesting: 3 in 1 handbag carry all.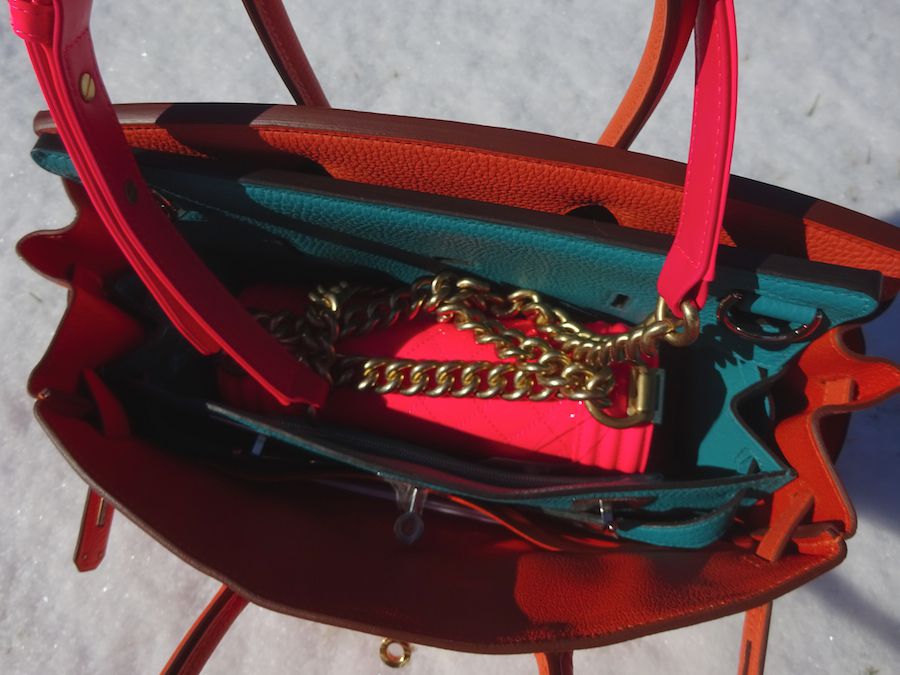 3 in 1: Boy Bag inside a Jypsiere inside a Birkin!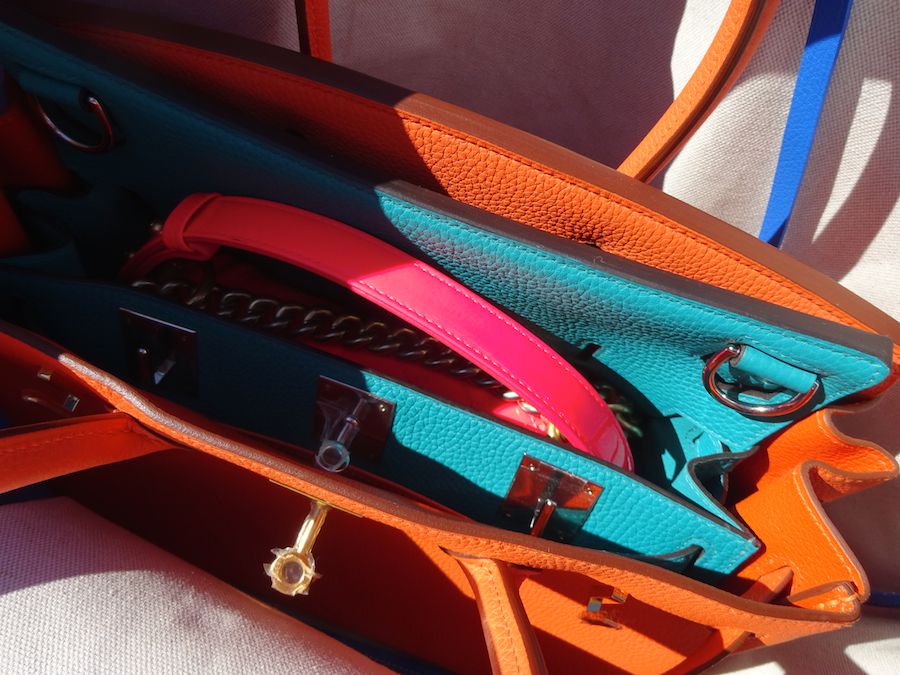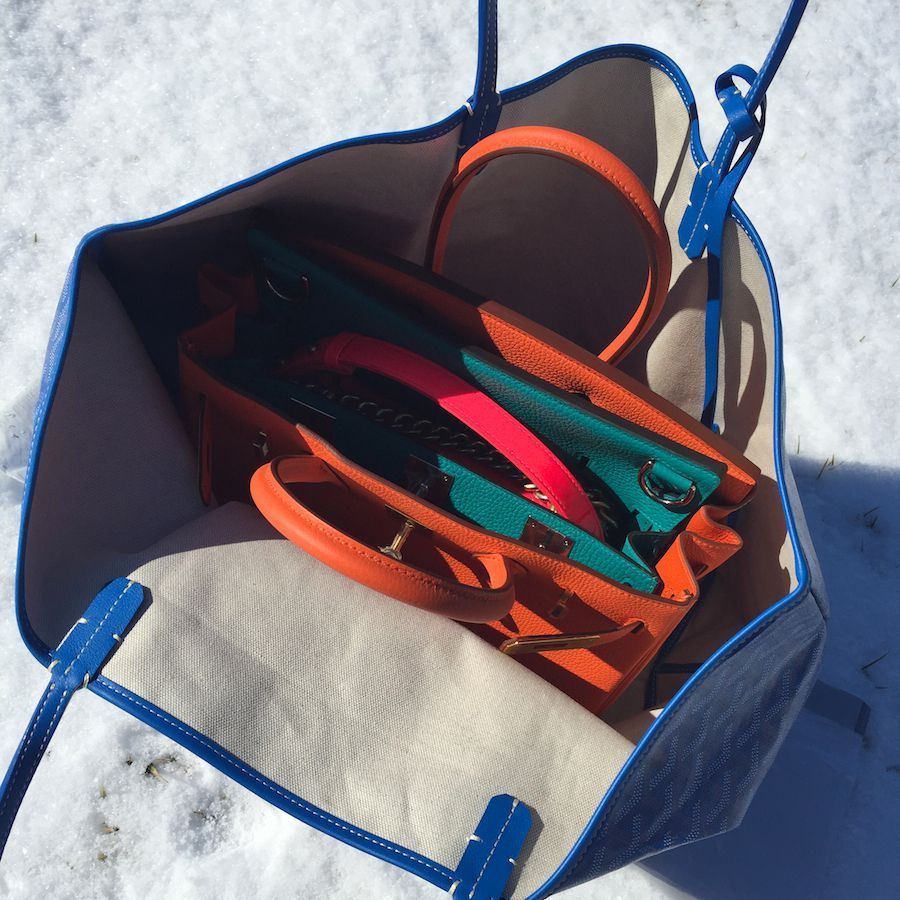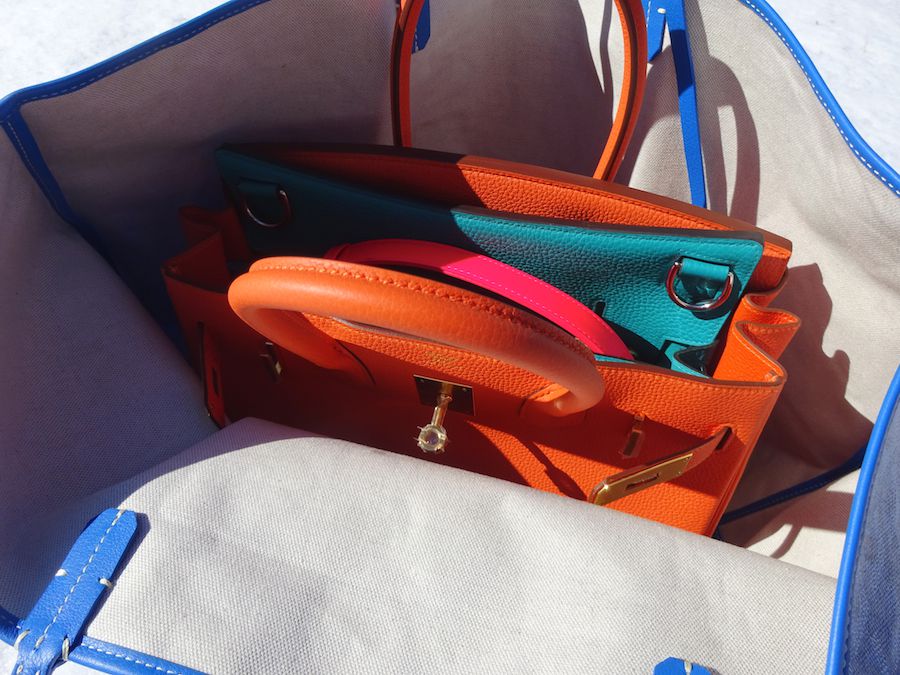 Sharing some pictures of previous cases of mild and major Bag Nesting!
Now that you've totally caught on to our concept of Bag Nesting, lets all share shots of the same!
Post your versions of Bag Nesting on BopTalk here and on IG with the hashtag #bagnesting so we can find you and share your pictures on our media platforms. Moreover, we all want to learn from your nesting ideas!