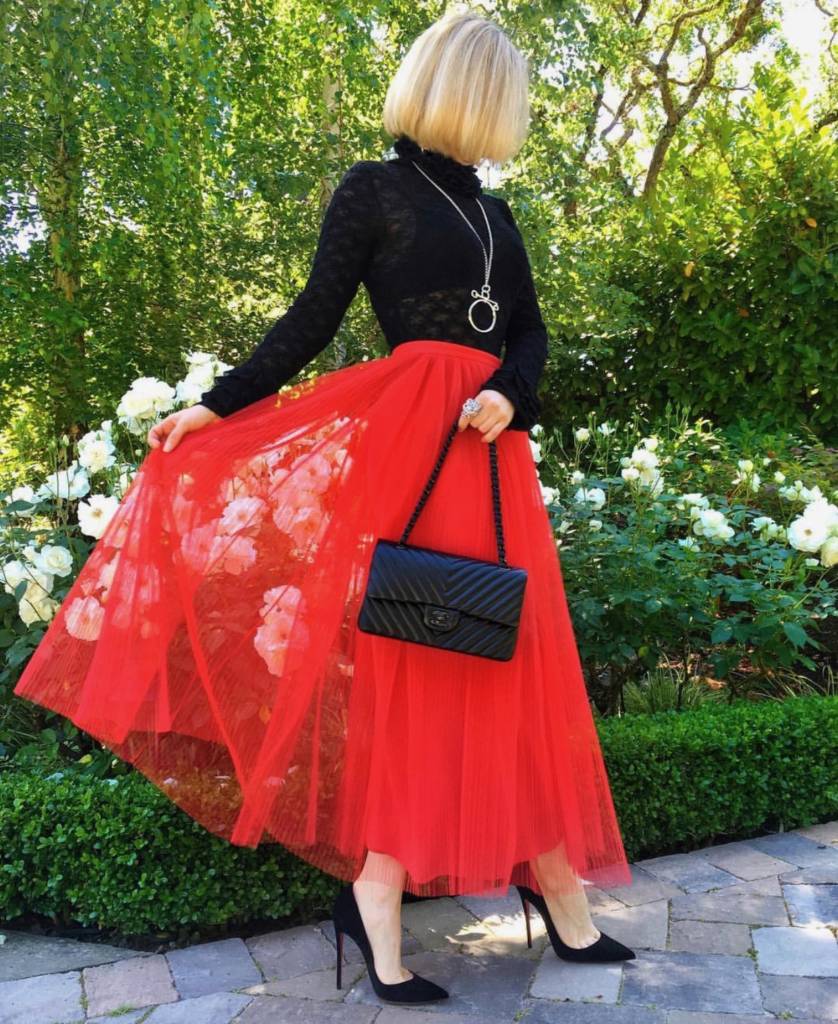 To handbag aficionados, our special guest…. @panthere_instyle needs no introduction on IG… She's colorful and classy, spunky and sassy with a high end collection to envy.  We've followed and featured her purse passions since the early days of @boptalk … all the way to today on her 100K birthday! Now we sit down to chat and bring you the inside scoop on her fashion and style.  Not only do we have some of her favorite shots and bags, but @panthere_instyle is revealing her latest Hermès treasure exclusively here on PurseBop.com with us.  Are you ready to feast your eyes…
PB: We have yet to see you in a bad picture? Who takes them? Are they spontaneous or planned?
Ah that is a big question but I will keep the identity of my photographer(s) secret ;-) Most of my pictures are spontaneous. If I travel somewhere I plan my outfits specifically for that particular place. At home it's whatever I wear each day. I take all my pics using my iphone. No big fuss needed!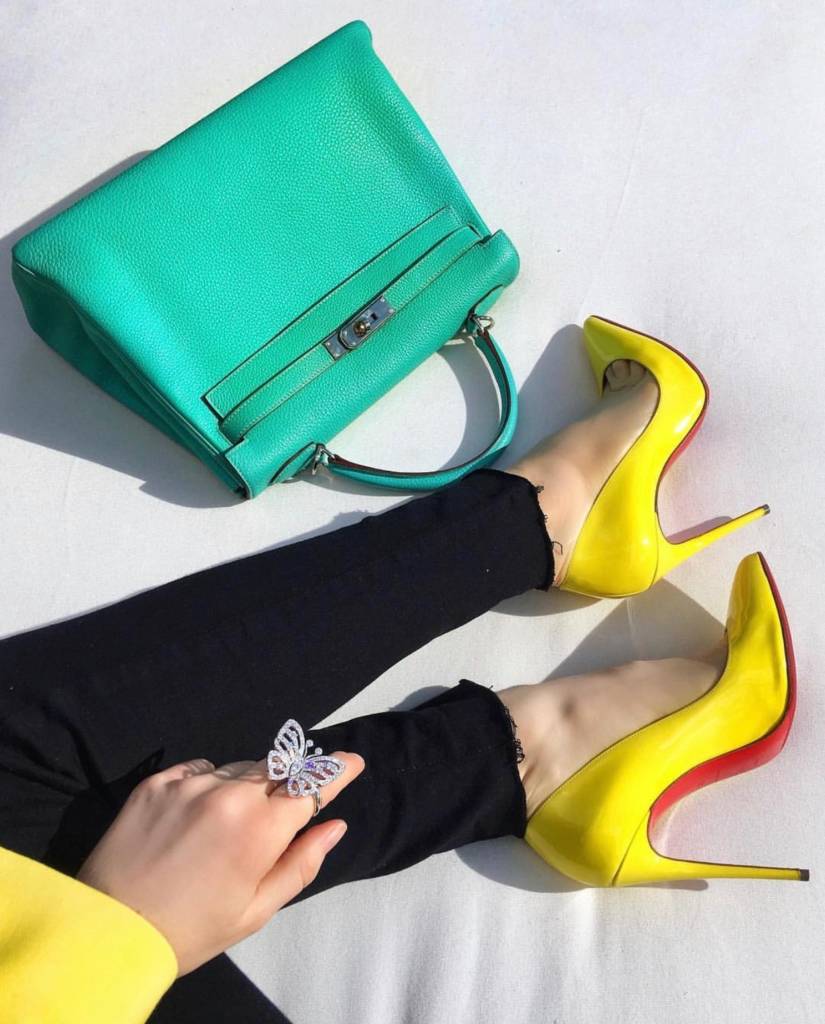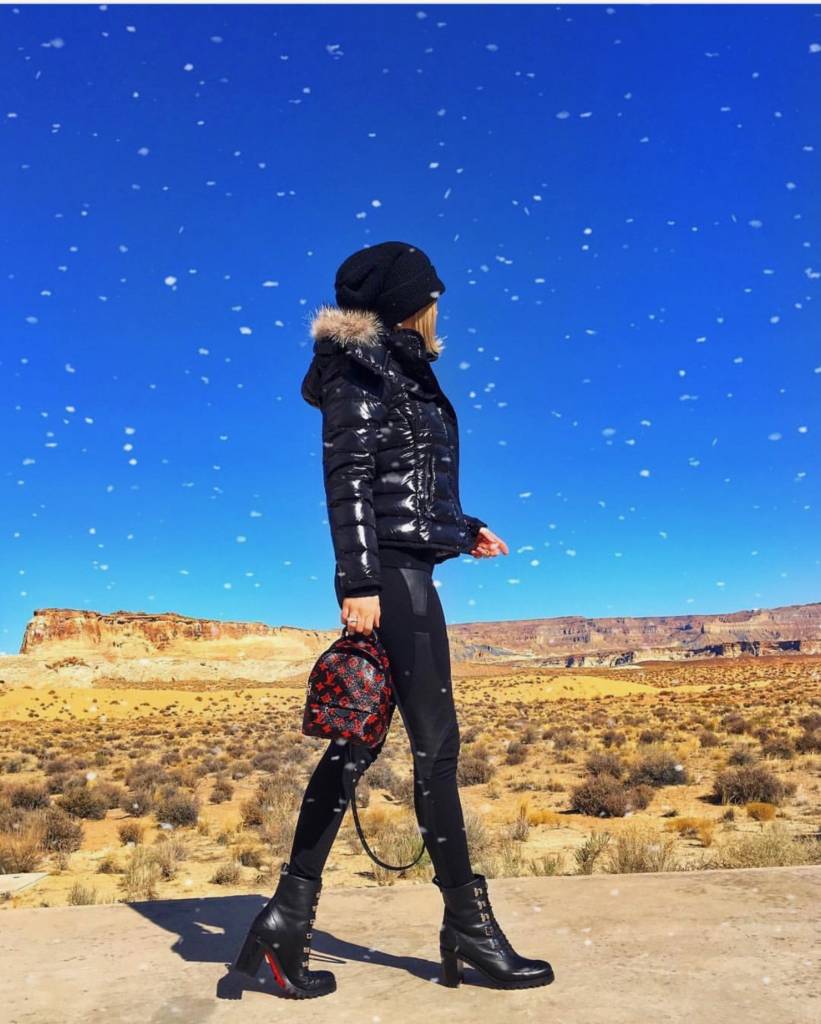 PB: Do you select all the pieces to your outfit before wearing them, or do you add them layering as you go. For example do you select your bag and shoes together —or do you select your bag and then see which shoes you feel like wearing once your ensemble is put together as you go?
I usually start with one piece of clothing to form an outfit, be it shoes or a bag or certain pair of jeans or a jacket. Then the outfit comes together for me. I don't spend more than 5-10 mins figuring out what to wear.
PB: Are you a Birkin or Kelly girl?
I swing both ways lol! For me, it really depends on the occasion, outfit and what color bag I have for specific outfit I want to wear.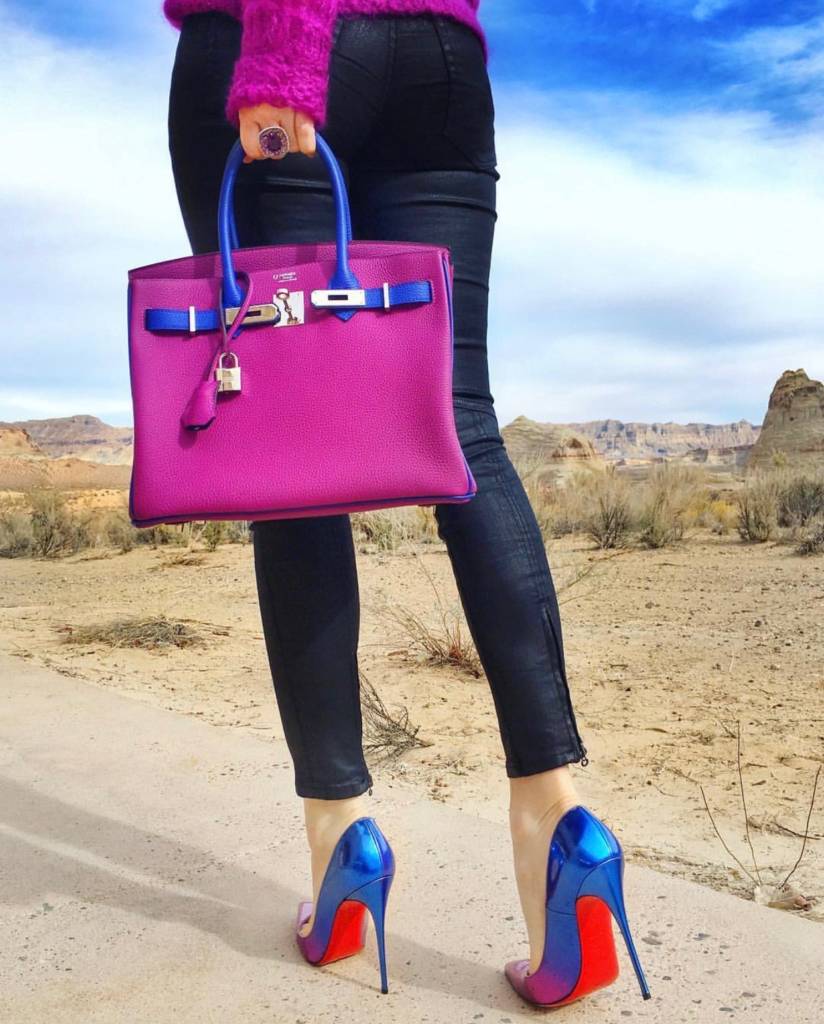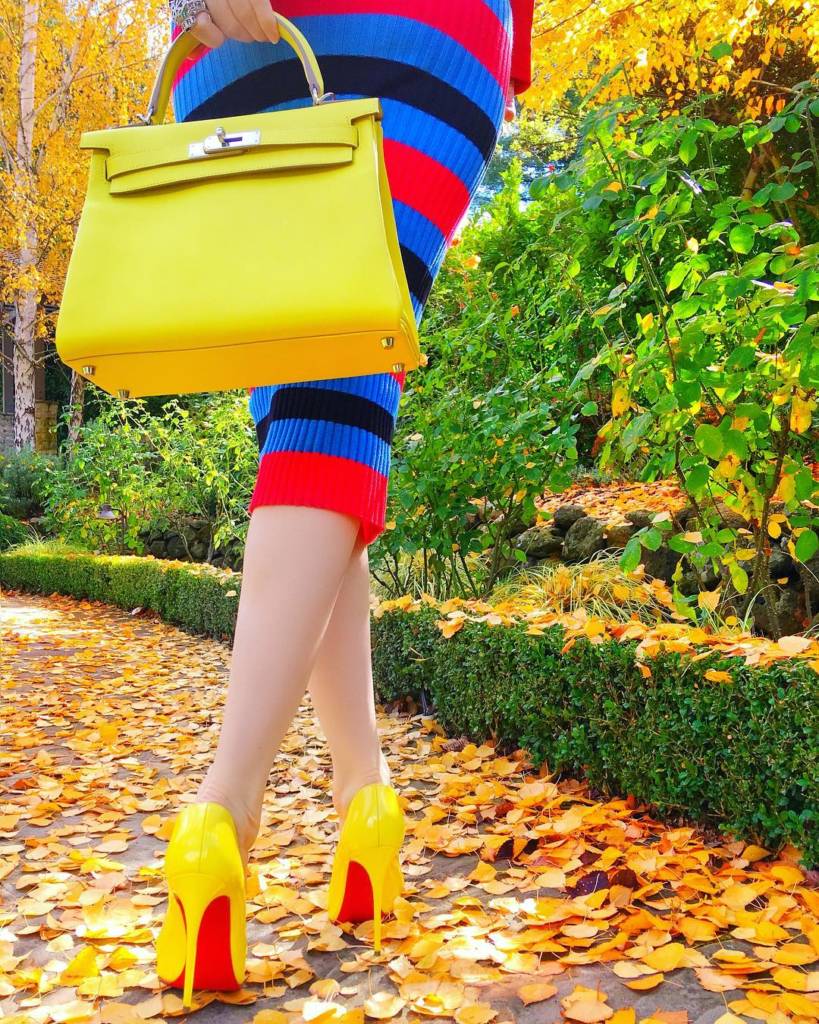 PB: Tell us your holy grail bag? Does it differ with the addition of your new bag you will reveal with us here or has it changed since we last asked (read: What's Your Holy Grail Bag? ). 
After pondering this one for a while I am still sticking with my original holy grail bag, black shiny Birkin 30. True story, every time I take it out I gasp! This new addition is definitely right behind it as I have been wanting it for many years!

Actually, I saw blue electric crocodile Birkin on few fashionistas on Instagram many years ago and totally fell in love. To me it's the perfect and subtle shade of blue. It's very understated and can be used as a neutral for variety of outfits. Of course, Hermes fairy works in mysterious ways and I haven't been offered blue electric croc until few weeks ago! Magically it appeared in the store and I took it fast!
PB: Easy one, with the addition of this new treasure, how many Birkins do you have now?  What number B is this?
Oh oh you are making me count and face the truth! With the latest addition, it's 14 Birkins.
PB : what's your favorite size bag?
For Birkin I love size 30 and for Kelly 28
PB: You do such a good job of rotating through your bags – is that because their neatly organized or do you have some other system? Elaborate please.
I am definitely organized with all my bags and shoes. Now the rest of the clothes not so much lol. And no, you guys can't see picture of my closet! I do have to say that scrolling through my old pictures on Instagram sometimes helps me figure out what to wear next.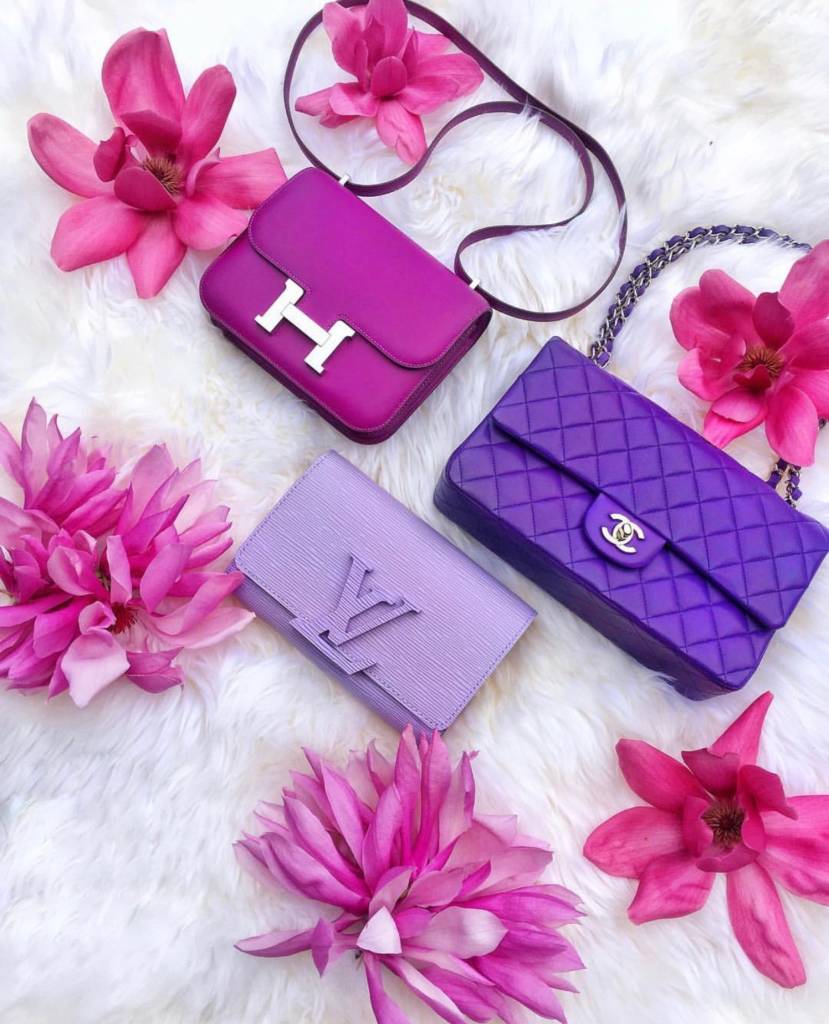 PB: Does every shoe have a matching bag or does every bag have a matching shoe? Which one comes first, the bag or the shoe?
I would say mostly. But I never buy something to match something else. I have shoes from 10 years ago that match a brand new bag or another piece of clothing. I try to buy classics that will last many years for me.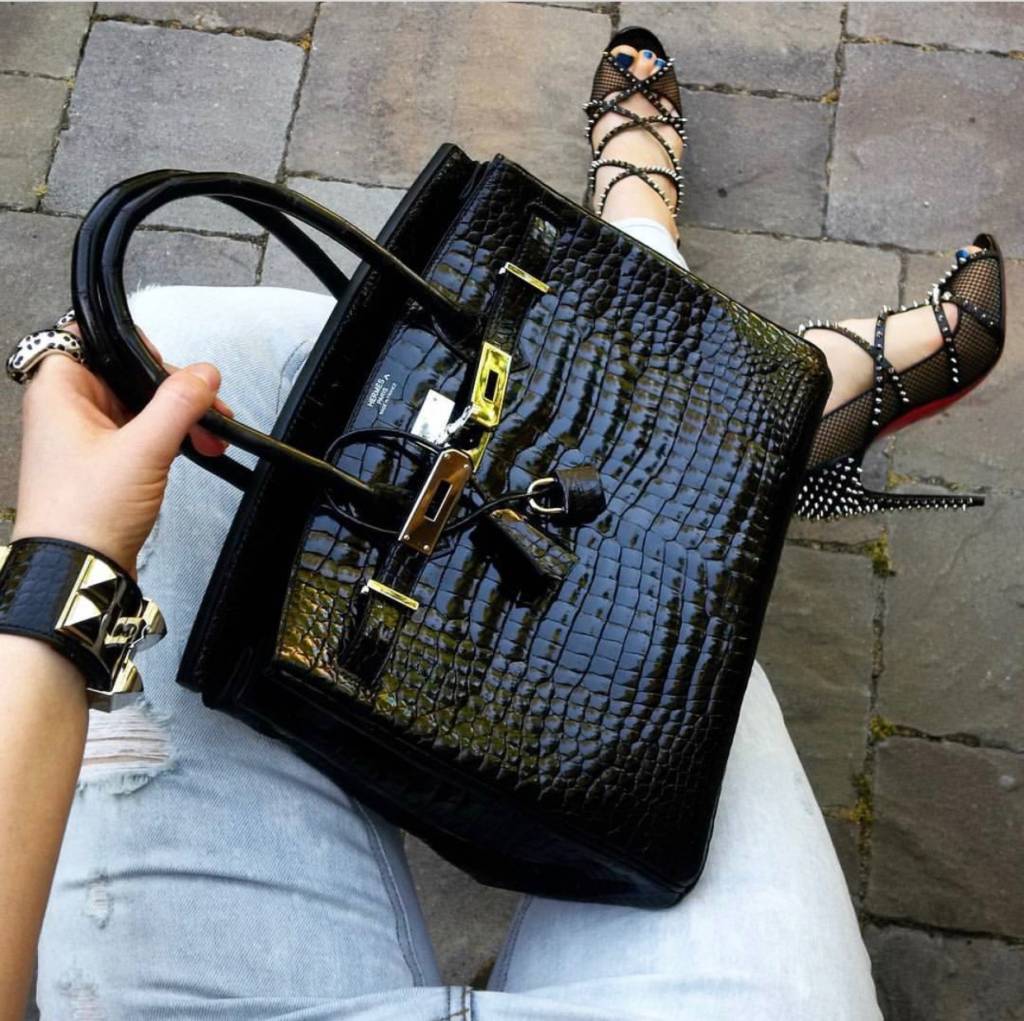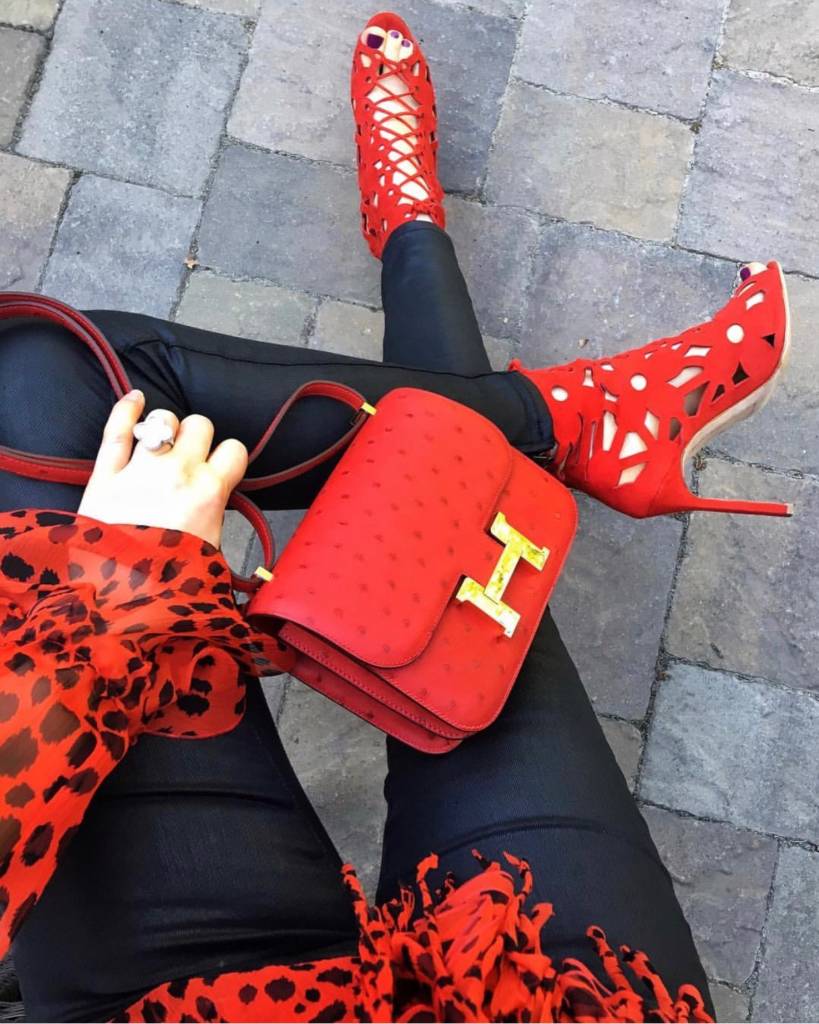 .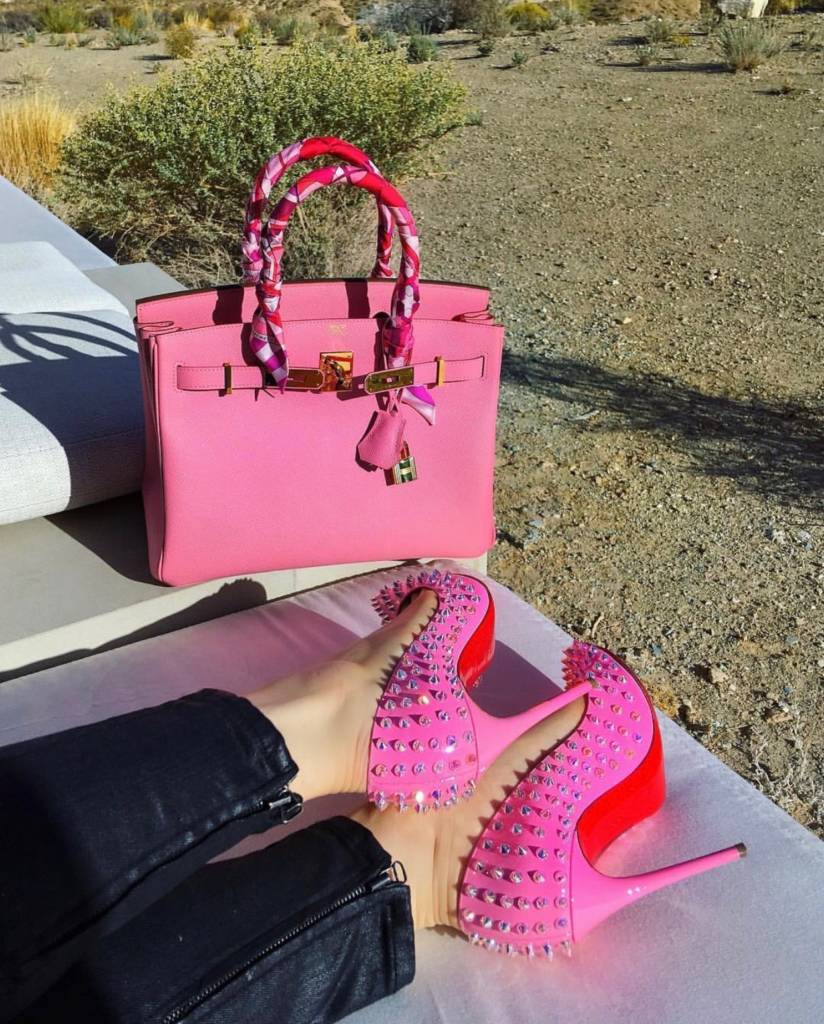 PB: Being a pink lover myself, I'm always drawn to your Instagram page for comparison photos. What is your favorite pink?
What's your favorite color in Hermès shades?
Hands down, Hermès Rose Tyrien is the best pink in my opinion. In fact that is my favorite Hermès color ever! It's a true pink color with no other undertones. I was lucky to get it few years ago and I know it's a holy grail for most fashionistas!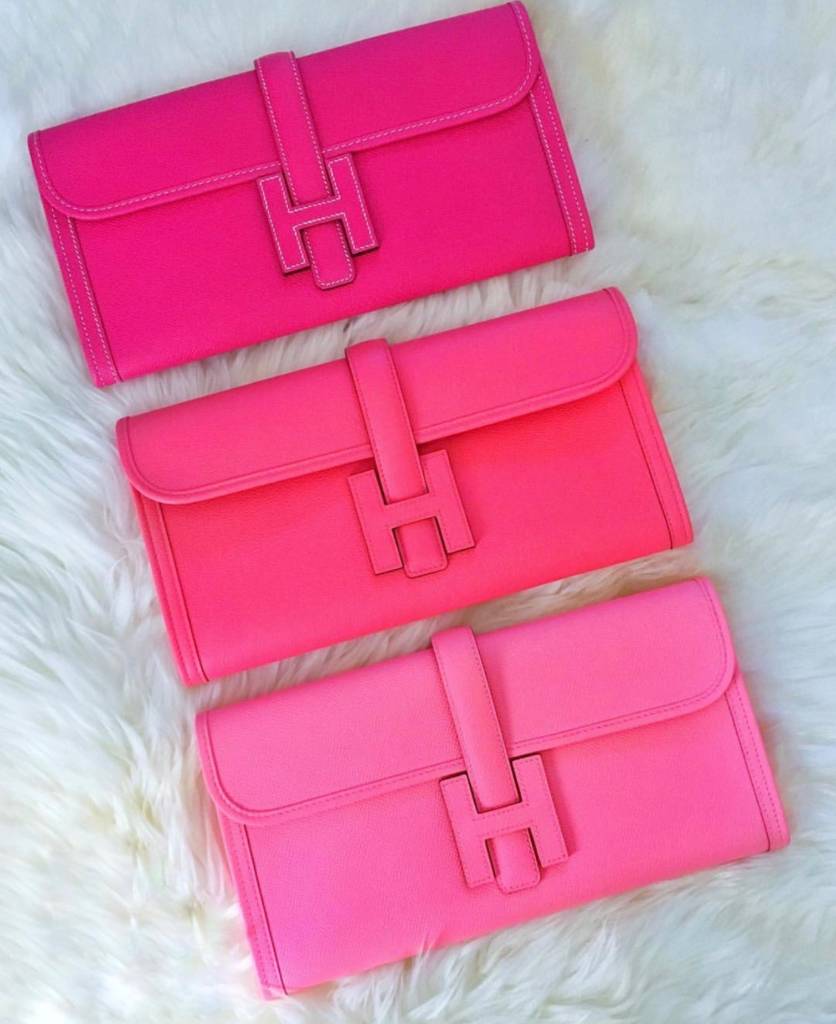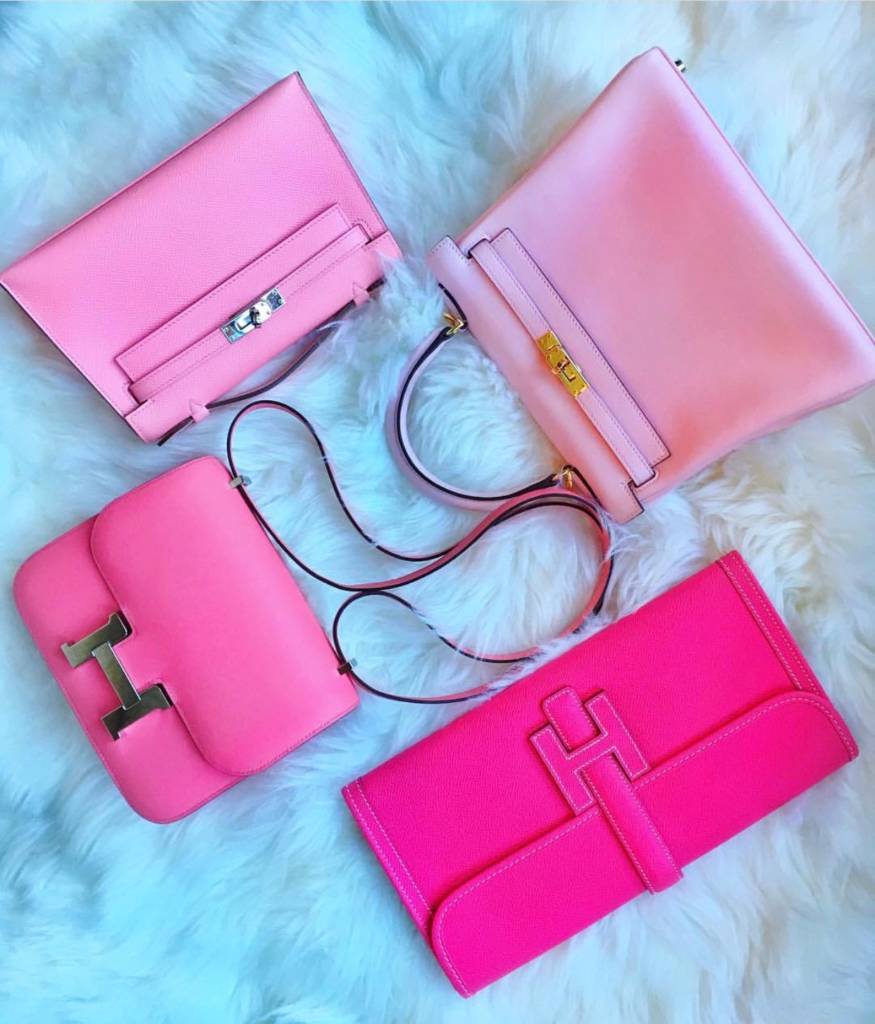 PB: Is there any brand higher than Hermès that we should be watching or coveting?
In terms of quality and range of options, I would say Hermès. What other brand gives you ability to buy couch, chess set, skating board and bag at the same time lol. Hermès really gives you the ability to invest in truly timeless pieces, clothing or bags
PB: How many suitcases do you take for a one-week trip?
I am a pretty good packer so I like to stick with only two.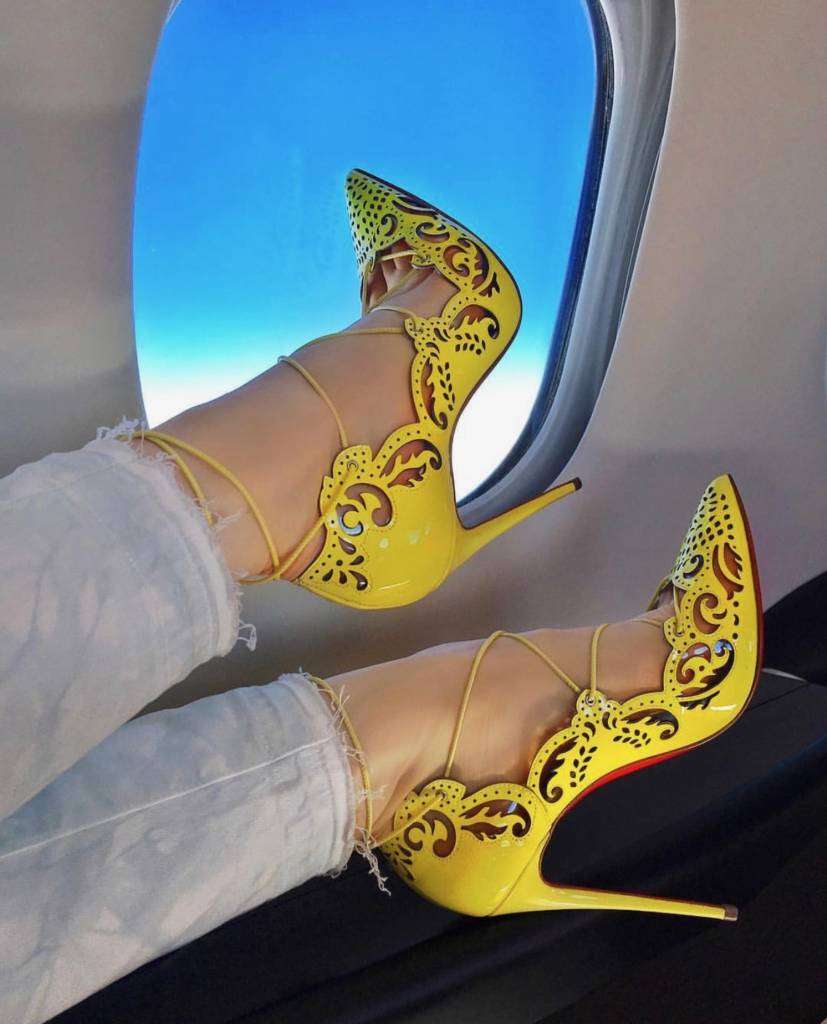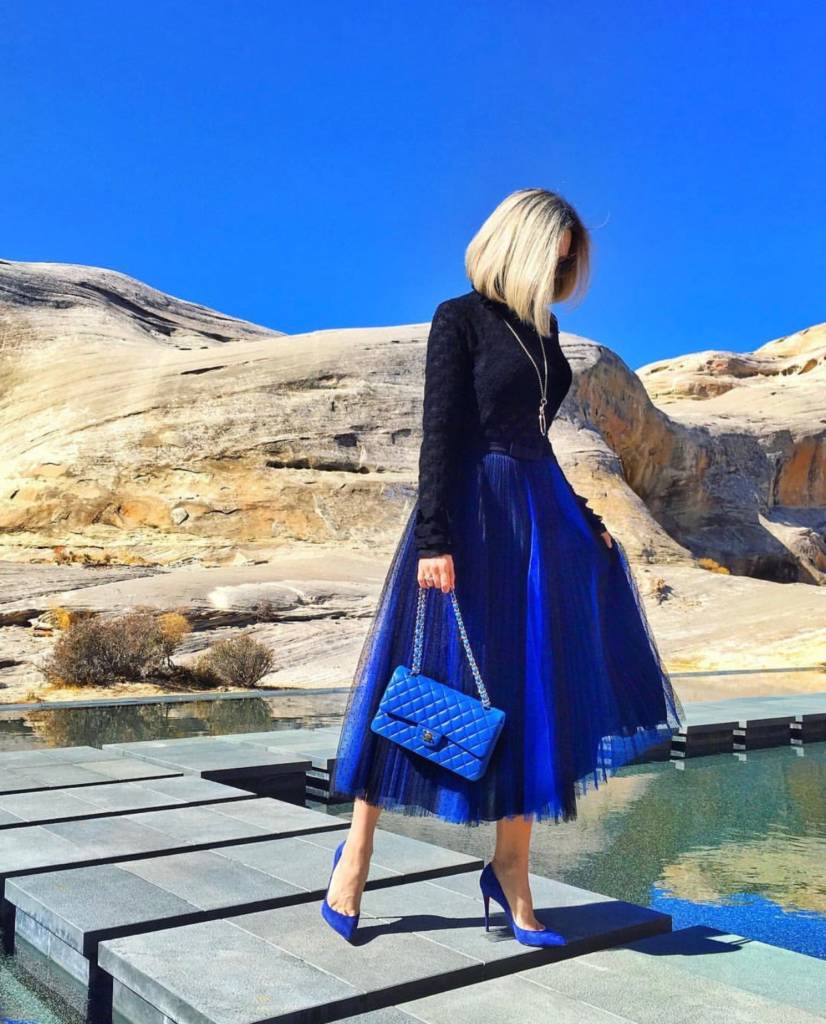 PB: It's no secret you are by far the most color coordinated fashionista on Instagram. What would you say to a woman that wears only black, beige, navy blue and brown? What fashion advice would you offer? Explain or share your love for color?
I truly believe in freedom to wear whatever you want. Don't start wearing color because I do. If you are comfortable with neutral colors then rock those! And if you want to explore adding color to your wardrobe, start small with bright accessory here and there.

In terms of fashion advice, I would say try to stick with classic pieces, bags and shoes. Those can last a lifetime and be passed down through generations!
For me personally, wearing color makes me happy. I choose specific color based on what my body craves that day. I listen to my intuition every day about everything, including what color to wear.
PB: What's your favorite food? Do you like to cook? We see delicious things being whipped up in your IG stories from time to time.
My favorite food is prime rib! It is so easy to make, always comes out good and lasts for few days! I have always loved to cook!
PB: Are there any hobbies of yours that you would like to share with us?
Photography has been my hobby for the longest time. If my life circumstances were a little different I would travel the world photographing its beauty. No fashion needed! I love reading, learning about the world, people, etc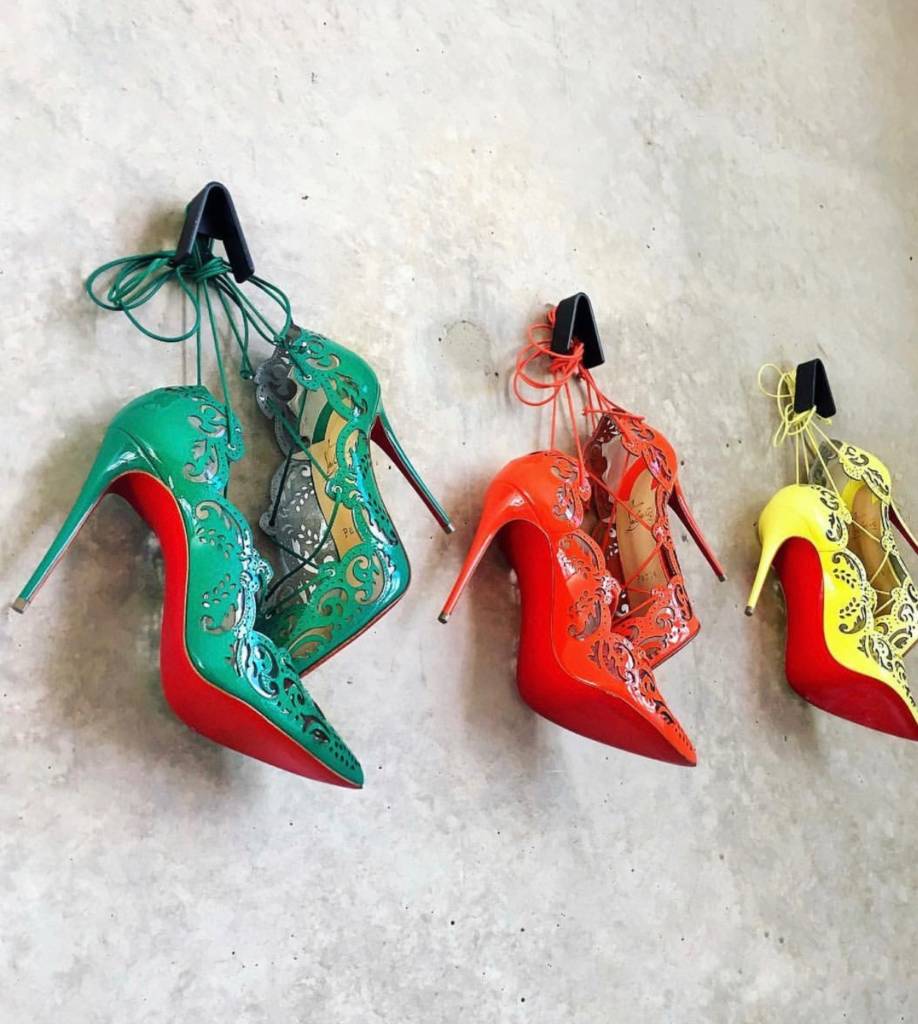 PB: Are you an online shopper or do you shop only in person? If you could order an exotic Birkin online, would you do it?
Online shopping is the easiest isn't it? Who doesn't love free shipping and free returns? That is definitely my preference for most things.

The thrill of the hunt would be gone if you could get exotic Birkin online, right? So no I would not buy it that way. Plus with something like that you definitely have to see it in person to make your final decision.
PB: What's next on your Hermès shopping list?
Absolutely nothing! My collection is quite complete. If something will catch my eye I will consider it. And if any of my special orders show up then I will pick those up!
Special thanks dear @panthere_instyle for indulging us every single day with your delightful expressions of color.
See you over on @boptalk!
Love PurseBop
XO