In the world of Hermès, green is not simply "green" but instead "Malachite" or "Vert Anglais". Red is not merely "red", but rather "Casaque", "Grenat" or "Jaipur".  My initial attraction to pops of color is too strong to resist, but the urge for a timeless grey-toned, neutral started to burn beneath my rear end recently.
I come as a virgin to the" fifty shades of grey" phenomenon, not owning a single Hermès leather-good from the extensive array of beautiful grey colors. Classics, such as Etoupe and Etain come to mind. Graphite, Gris Tourterelle and Gris Perle were on my radar. Trench and Sauge caught my attention as well. And let's not forget about the recently introduced Gris Mouette, a popular favorite among Instagram's Hermès aficionados (Read: Hermes A/W 2016 Color Swatches)
There are so many beautiful grey colors to pick from, I thought of negotiating my own Dominant/Submissive contract—with Hermès.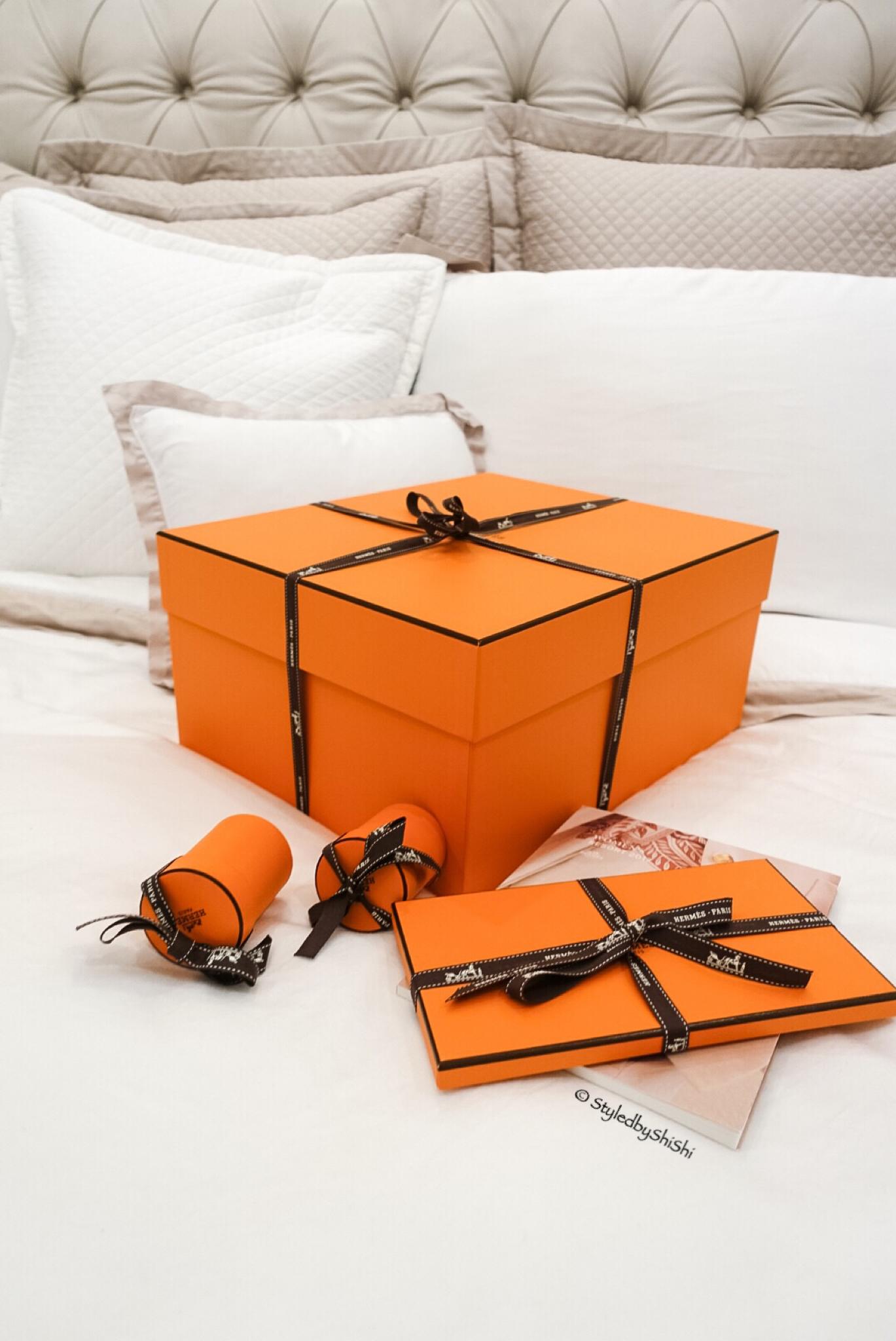 I have already established, after extensive trial and error, that L x W x H is my most important factor in determining if a potential Hermès handbag purchase "measures up".  To refresh your memory please refer to my recently published  #MyHermesChronicles Episode, titled "Does Size Really Matter?" – giggles are guaranteed.
Now a new challenge presents itself: hand-picking my ideal grey. One that will effortlessly harmonize with my native New Yorker black-dominant wardrobe.
Cue the sultry music, let's channel our inner E.L. James- author of the best selling 50 Shades of Grey novel, and wonder what would Anastasia Steele do while electing her perfect Mr. Grey. You may find yourself day-dreaming of a world of a tortured romance, gray silk ties and flannel pants that hang from the hips of a certain mysterious Mr. Grey. Up in the Seattle sky, sharing a two-seater glider with an unruly, dark copper colored haired man. Indulging in various physical pursuits while sipping on Bollinger Grande Année Rosé 1999 – an excellent vintage…
WHOA, whoa, oops. I digressed, ladies. My bad. Back to our topic of Hermès' sophisticated palette of grey.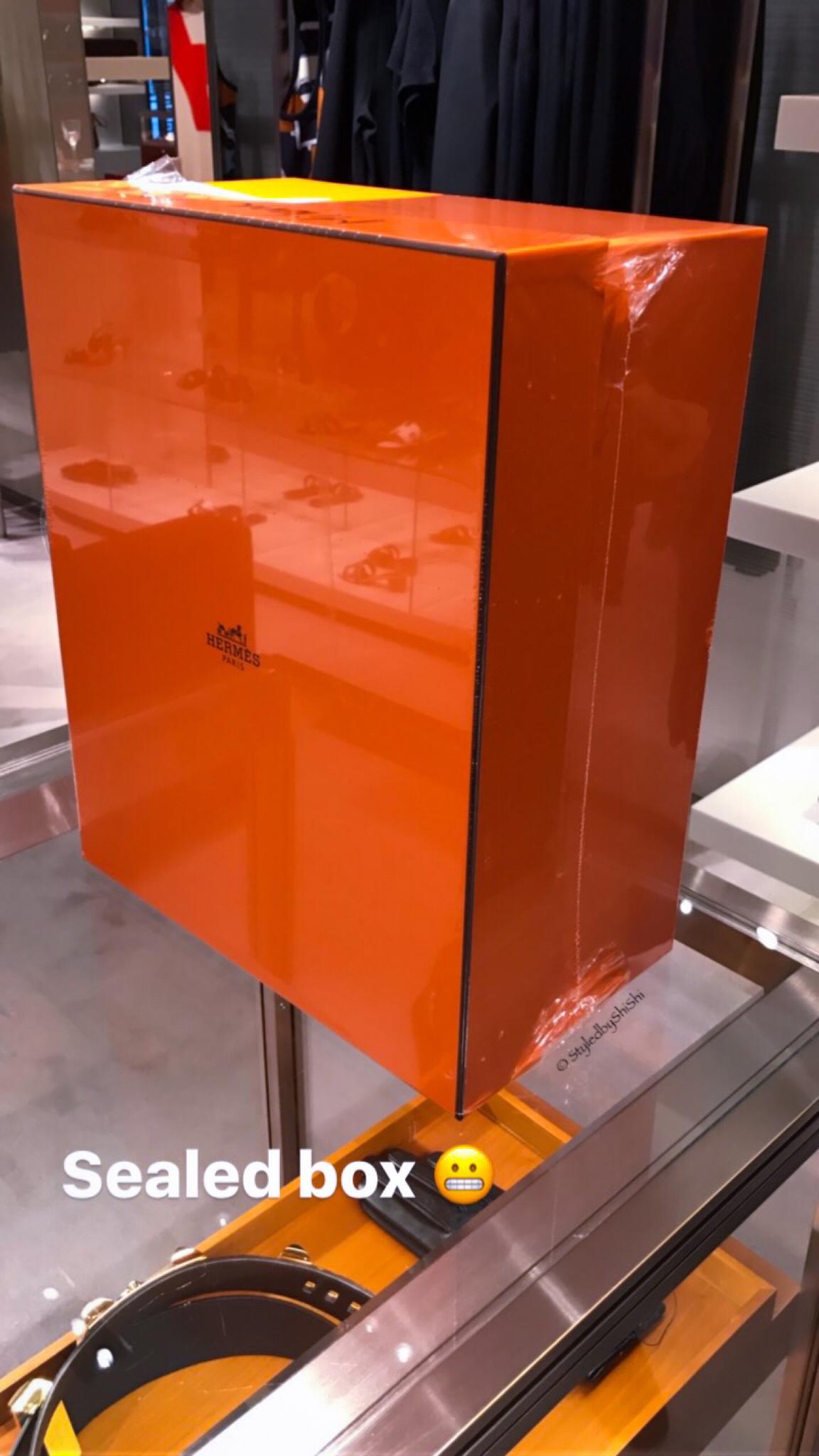 First Tease
First up, I was teased with a Birkin 30 cm in Etain color. A charming elephant grey with subtle brown undertones. The gilded gold hardware was a sharp contrast to this gray shade, and I couldn't help but yearn for a palladium hardware finish.
My subconscious awakes, she is starting at me with pursed lips. Tapping her foot on the ground. Are you crazy?! She is shouting at me. Take the bag! But I had to remain strong and pass, hoping for the right grey to come along.
Second Tease
A brief love affair with the color Graphite followed shortly thereafter. To my immense satisfaction, it was a gorgeous Kelly 28cm with palladium hardware. Graphite is a dramatic dark gray with a foundation of black that exerts less dominance than Noir.
My perfect match? I thought so. My subconscious cringes just as all the blood drains from my face as Clemence leather peeks through in its glorified slouchiness. Nonetheless, I had to decline as my mind was set on sturdy Togo leather for this grey workhorse bag.
Third Tease
On the opposite side of the grey scale were Trench and Gris Tourterelle. Elegant neutrals with warm beige undertones. My subconscious purses her lips and mouths the word "no", I tend to agree with her. While beautiful in theory, I was concerned about limited use due to the pale shade and fear of attracting dirt. I simply cannot afford a high-maintenance bag with sticky toddler hands within reach.
Happy Ending?
Finally, the call for an exquisite, Gris Mouette Birkin 30cm in Togo leather with palladium hardware came through. A true seagull grey shade that embodies the delicate balance between practicality and sophistication. My inner goddess sits in the lotus position looking pleased with a sly, self-congratulatory smile on her face.
Happy ending? I am afraid not.
This particular grey Birkin was adorned with hmm, how should I put it, very prominent and deep veins cascading from Flap to Clou. Perhaps, it is the added cocktail of pregnancy hormones, but my current sworn enemy – stretch marks- comes to mind. While I religiously apply gooey concoctions to prevent and fade my zebra stripes, I couldn't bear my Mr. Grey to flaunt the same streaks.
Passing on it was as painful as say, going through labor without the preliminary epidural. No amount of Rodeos or charms, however big, could distract me from those pronounced lines. At last, it was left behind.
Finding Mr. Right
As if magically synched with Mother Nature, the "right one" finally popped up 9 months after my quest for Mr. Grey began. Hermès may offer fifty shades of grey, but only this particular one makes my subconscious break into a happy dance at the thought of being mine.
What's inside my highly anticipated orange box?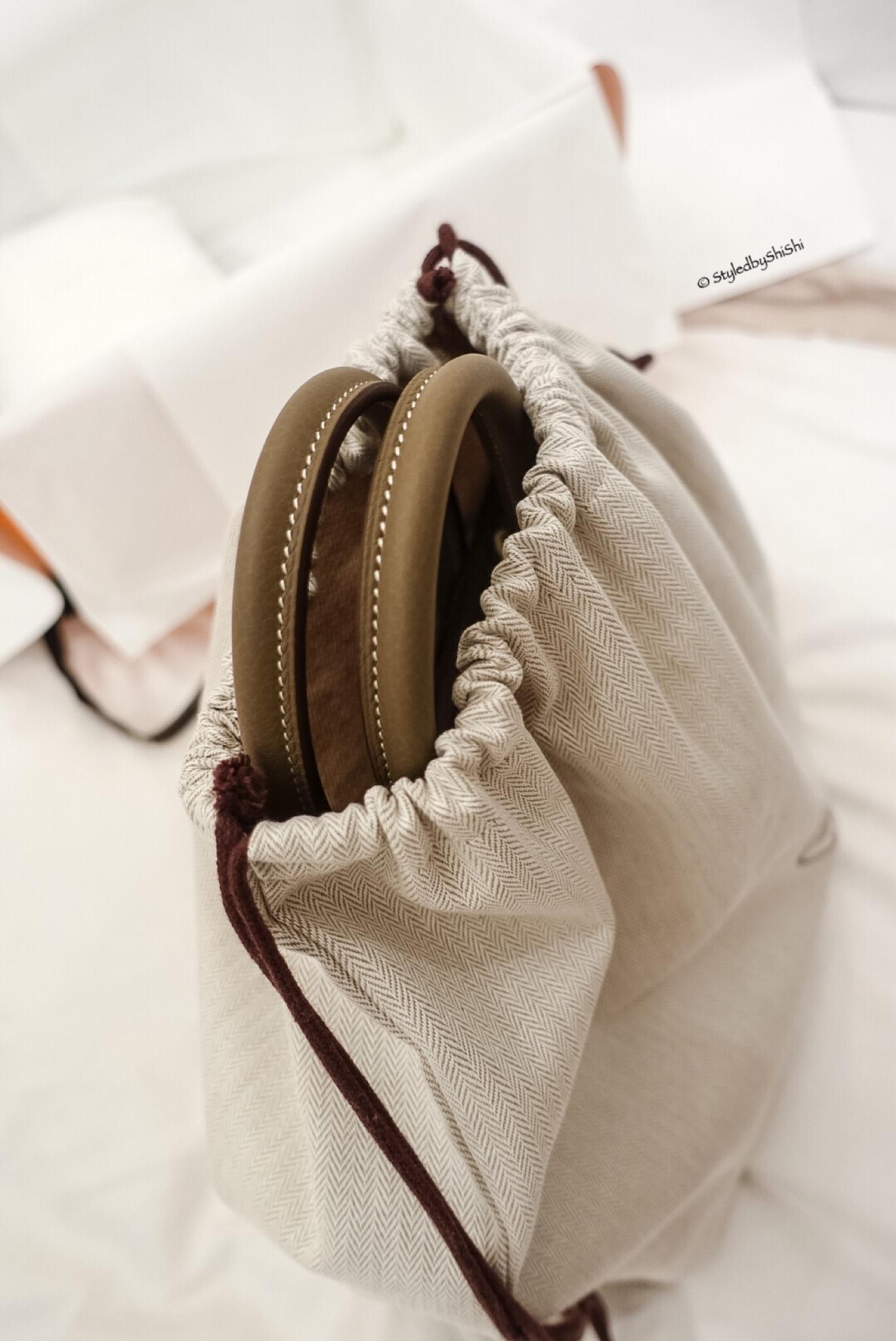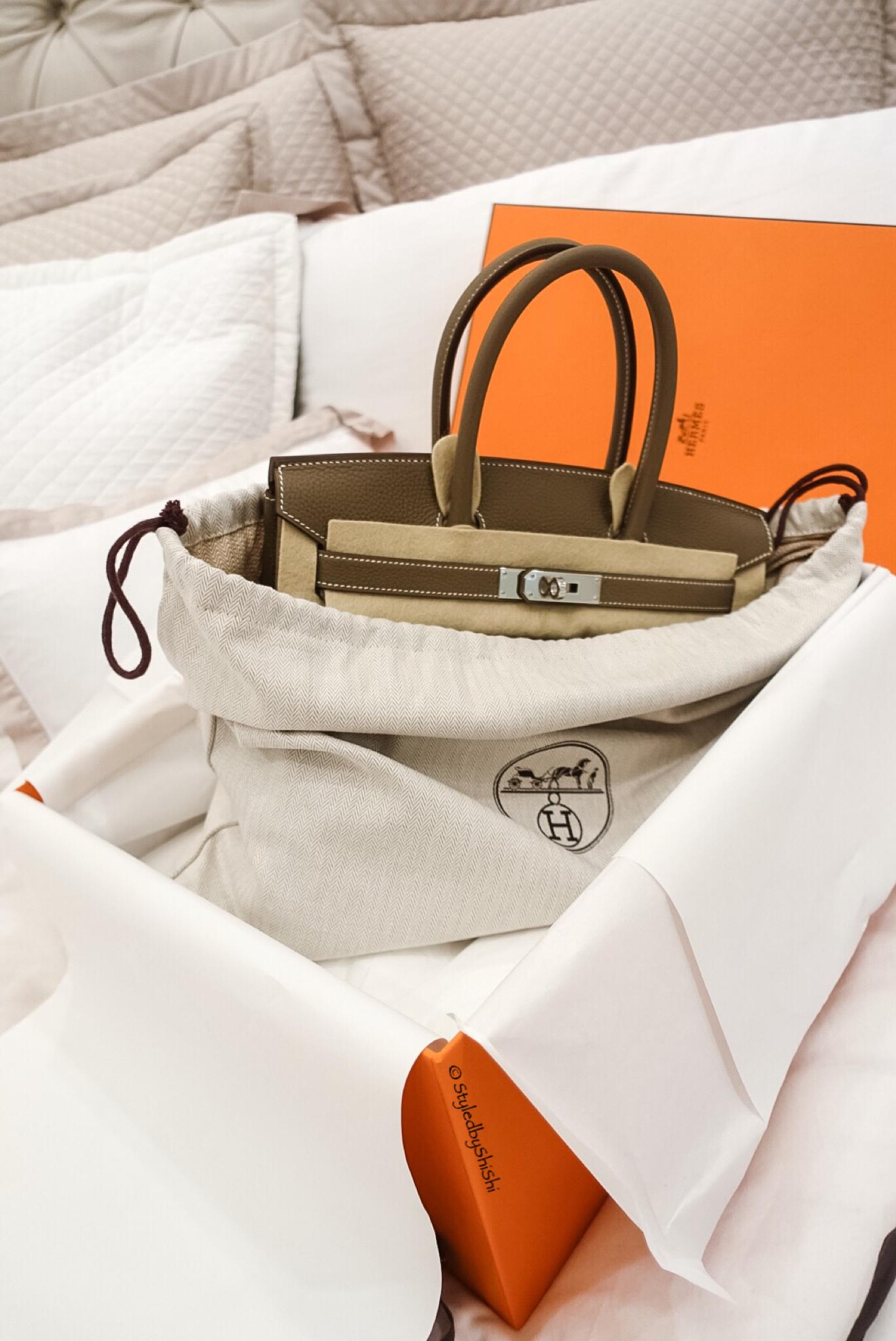 It's safe to conclude, my inner goddess is beside herself performing her victorious Samba in a bright, red hula skirt. Inner goddess aside, H Fairy swiftly tore the plastic seal on the box, pulled the canvas dust-bag's strings apart and exposed my perfect grey at once.
Butterflies flood my, already crowded, belly as the white contrast stitching along the two handles emerged. Etoupe, I gasped, as I throughly inspect this dashing grey Birkin 30cm from side to side. To my pure delight, this Togo masterpiece did not have a single pronounced vein in sight.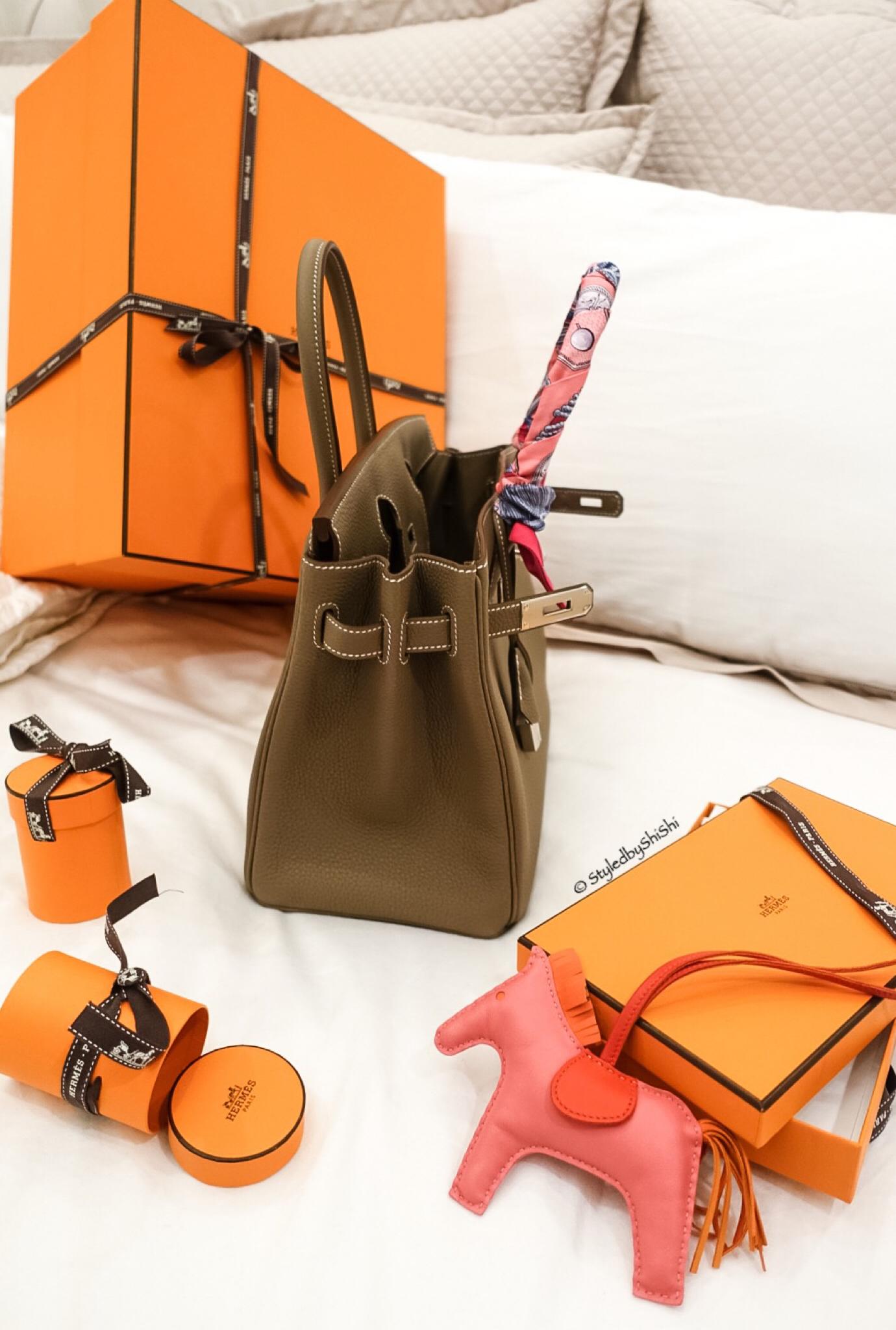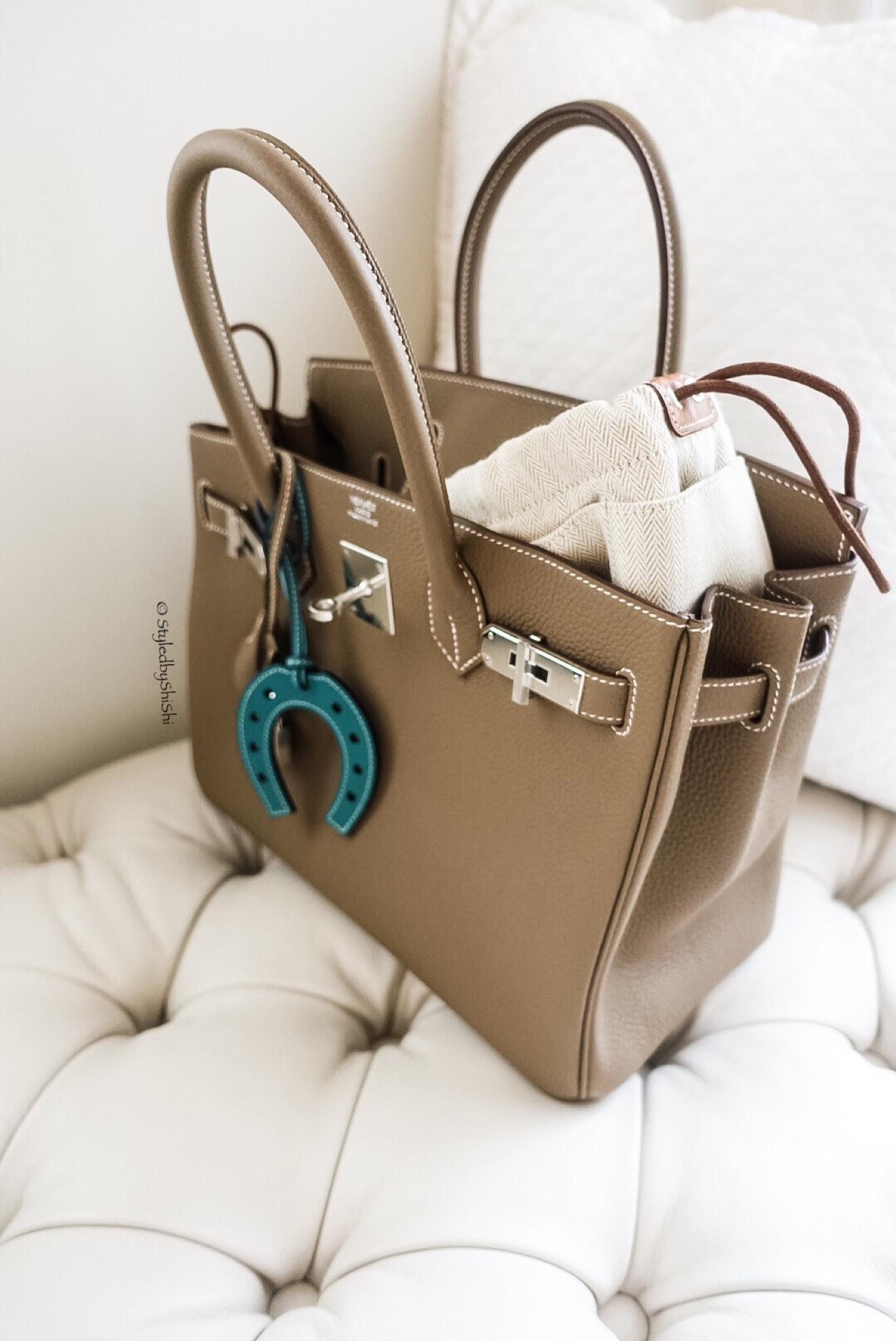 I nearly burst with joy as I discovered the cool and crisp palladium finish adorning my perfect grey's Touret and Plaque. My subconscious looks on with approval, her normally pursed mouth smiling. This understated and versatile Birkin in my perfect specs will surly stand the test of time.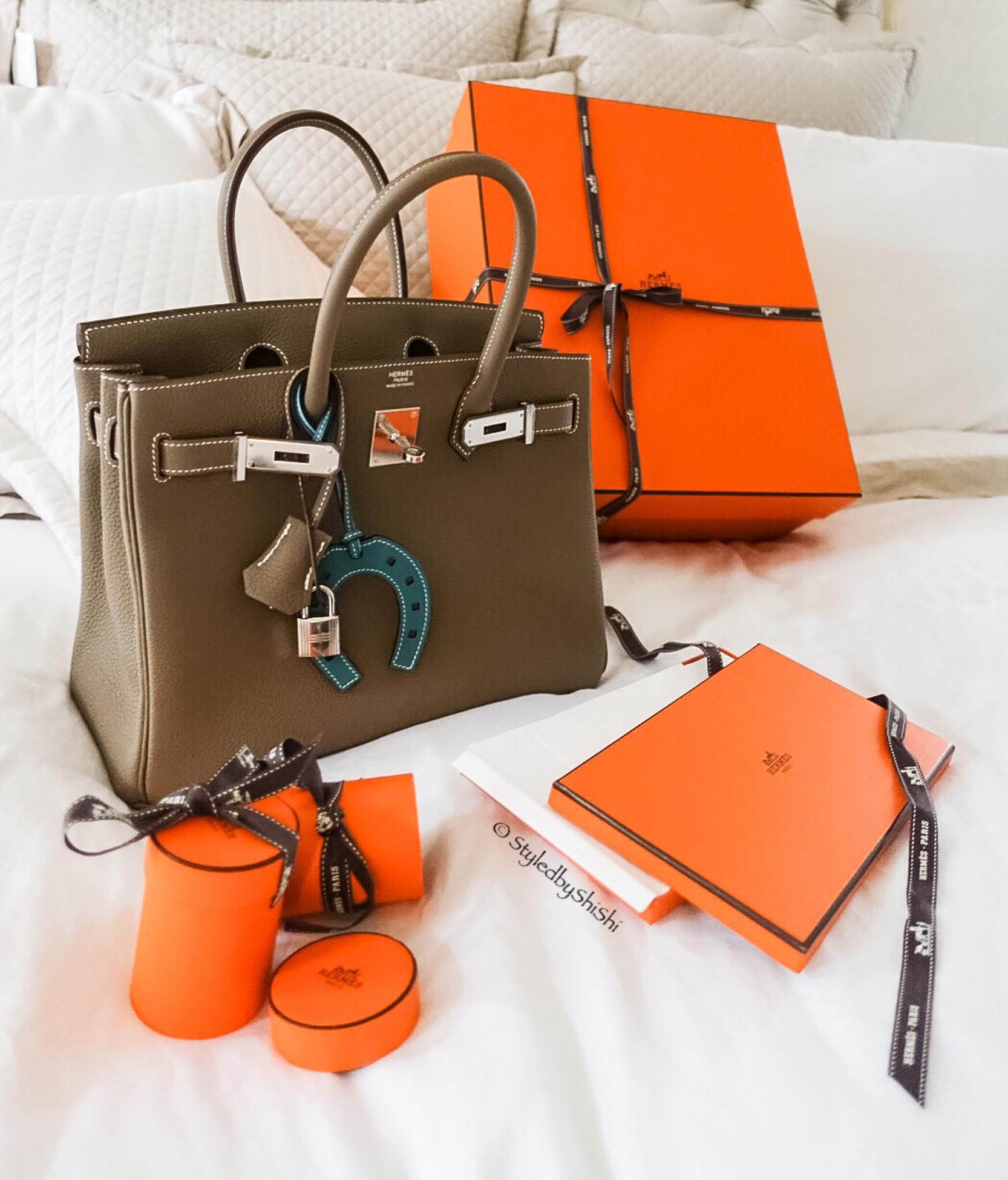 Hermès sure does aim to please! I am currently illuminated with joy and swollen with cankles – Oh well, I am growing a human!
Laters, baby. XOXO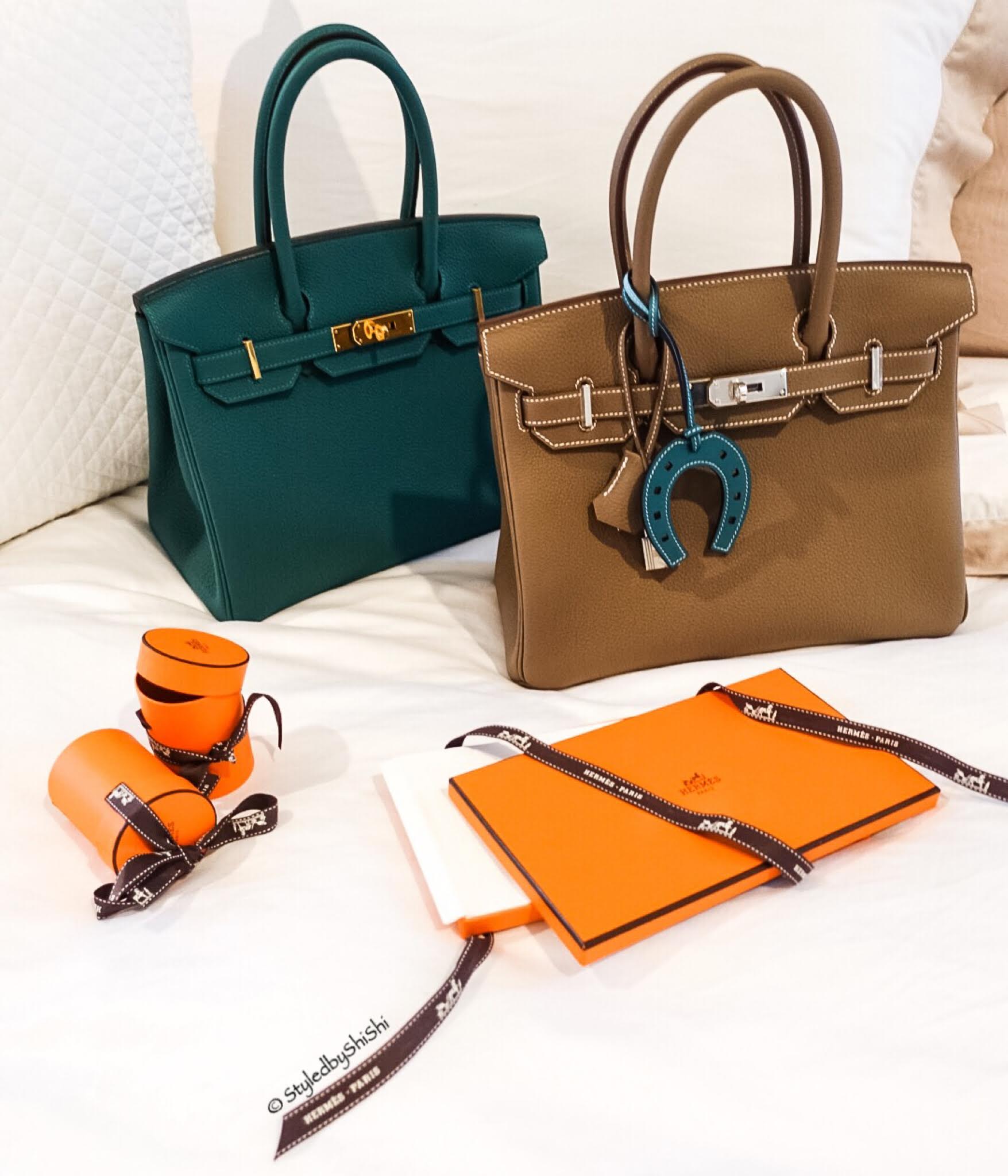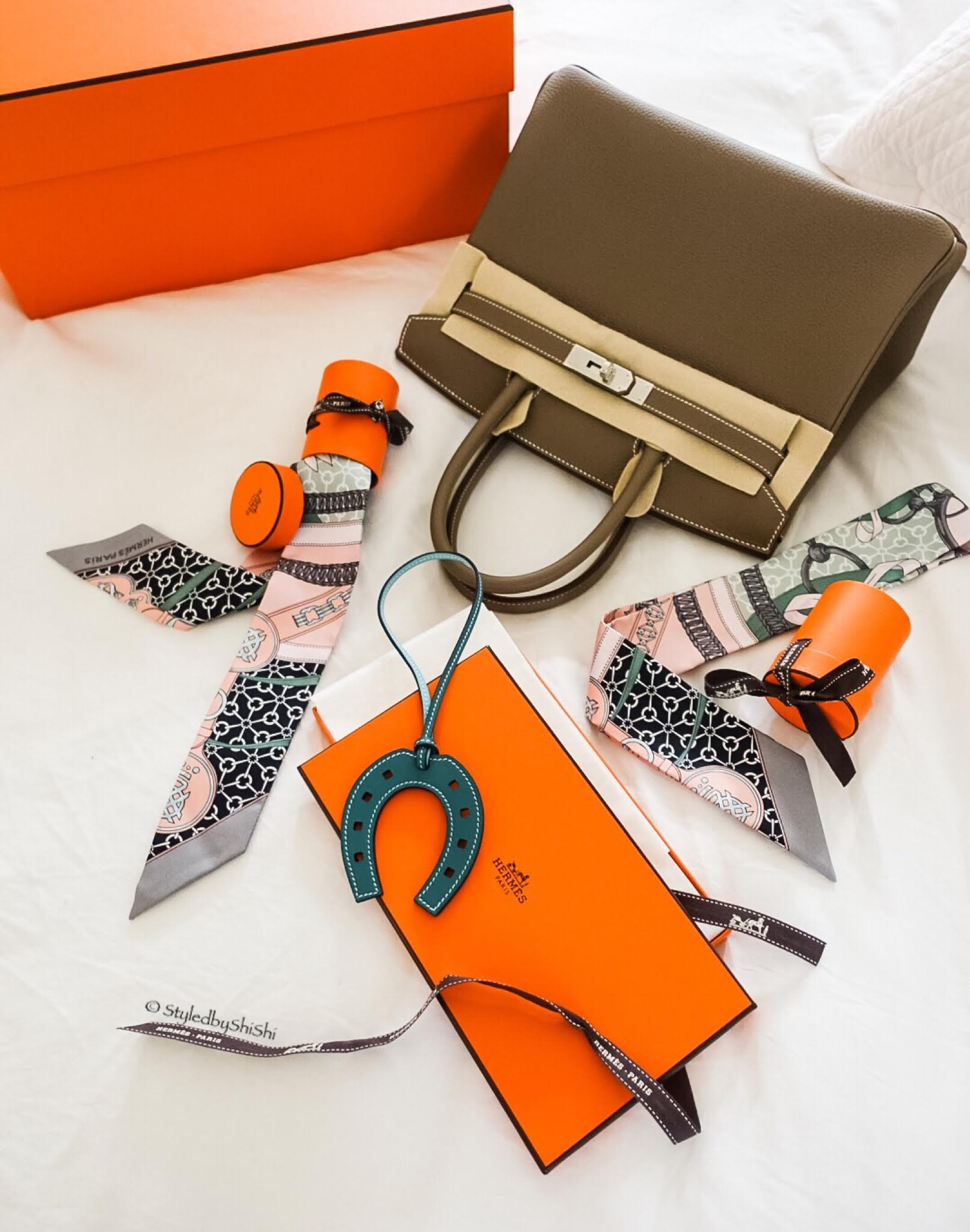 Updated: June 27th, 2017