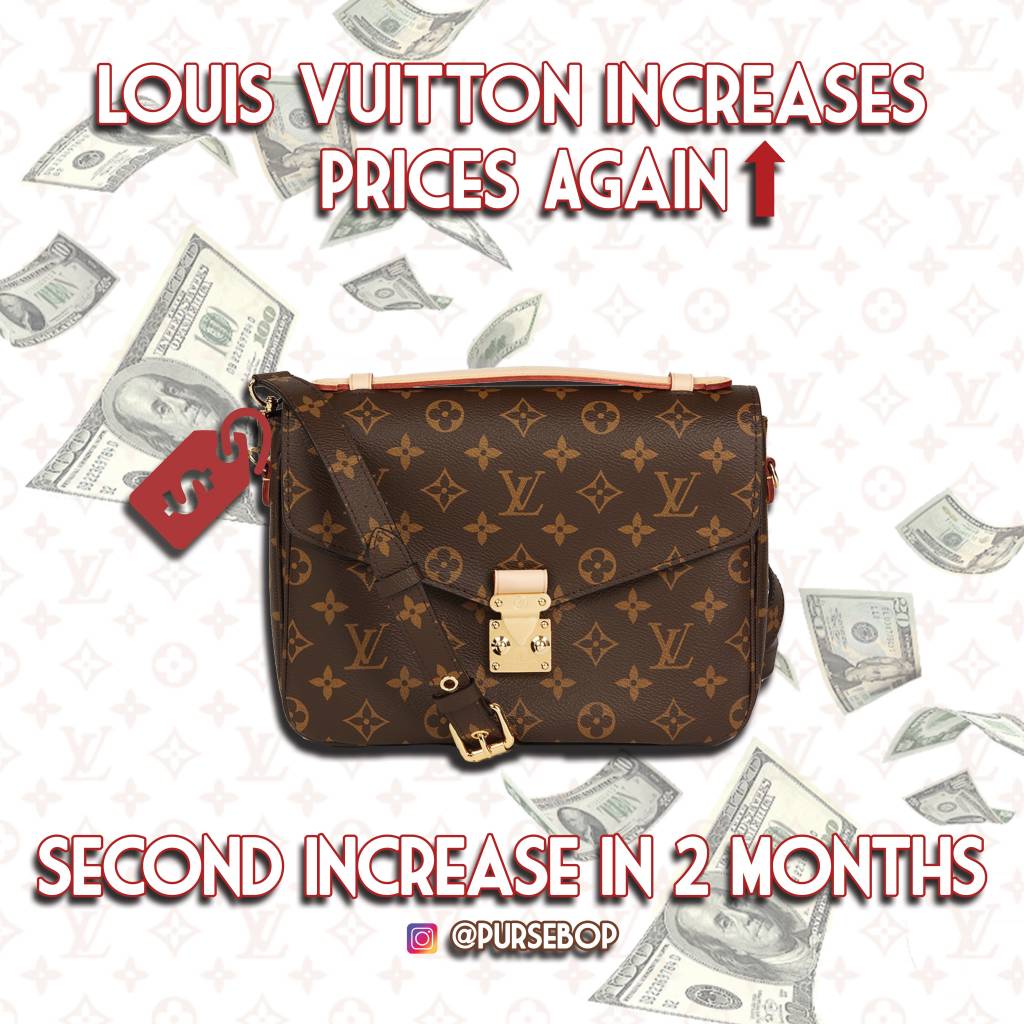 Two price hikes in two months… that's the latest from Louis Vuitton in the United States. As of May 5, 2020, your favorite LV accessories cost about five percent (5%) more. Taken together with the three percent (3%) hike across the board around March 2020, Louis Vuitton prices soared eight percent (8%)!!!
While it is normal for brands including Louis Vuitton to increase prices annually, we are taken aback with the timing and proximity of the two price increases this year. And if you are wondering… yes we are 99% sure these prices are up globally.
What does that mean for us? Well, take the example of the much loved Pochette Monogram Metis, which was priced at $1830 at the start of the year, went up $60 in March to retail at $1890 and just got priced yesterday at $1980. $150 more. A cumulative increase of 8% this year so far!
Similarly, the Mono Reverse Cannes jumped from $2340 to $2410 to, now, $2450. And the Monogram Medium On the Go leaped from $2390 to $2410 to $2530.
Of course, percentage hikes result in more dramatic absolute numbers for the more costly items. In this instance, the uber-popular Monogram Petite Malle began the year at $5350, rose to $5650, and now lists at $5800. That is a $450 increase.
Stay tuned while we prepare a detailed report on exactly how much the prices of our favorite models have gone up globally.
In the meantime, is your love for Louis going up with the prices? Or are you falling even a little bit out of love?