Celine is known for its more identifiable "it" bags such as the legendary Luggage Tote, the Trapeze Bag, and emerging favorites like the Celine Box Bag. Today, we're here to highlight a Celine masterpiece that deserves a little more attention: The Celine Belt Bag.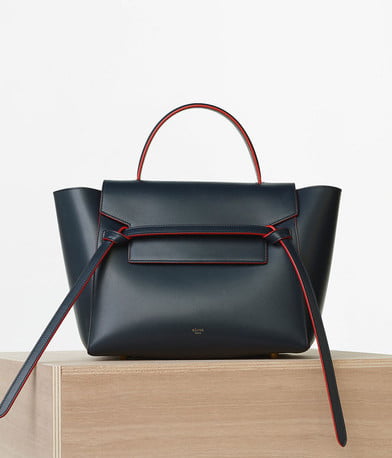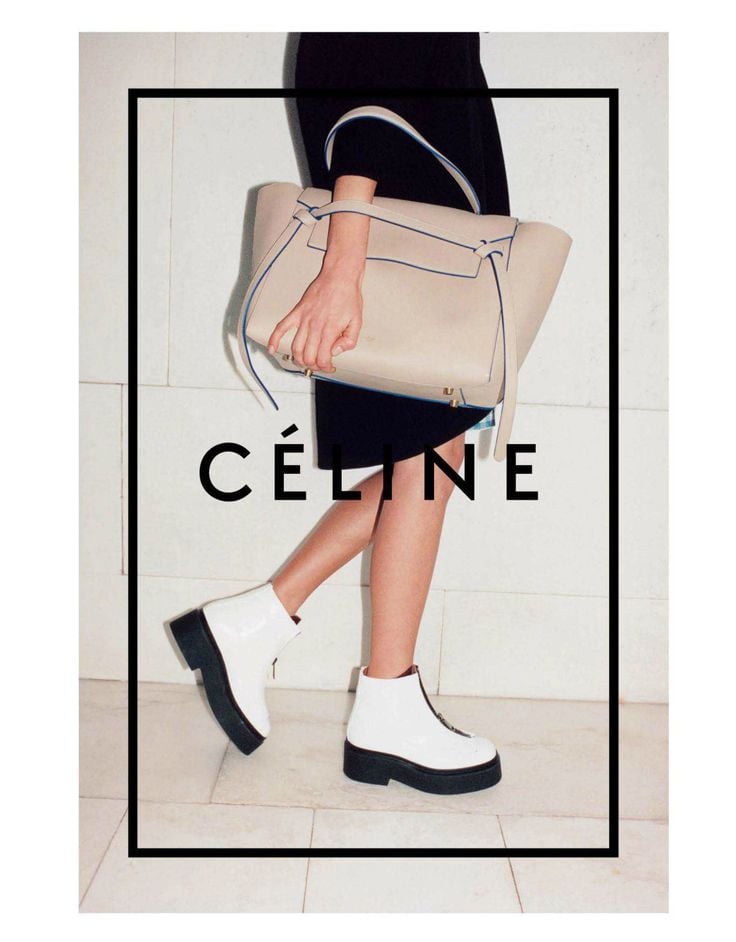 The Celine Belt Bag is fairly new on the scene as it was first introduced in the Celine Pre-Fall 2014 collection. Despite its appealing design, the Belt bag hasn't received the same level of recognition other Celine bags have managed to garner in the same amount of time.
The execution of the Belt Bag is flawless and embodies Celine's minimalistic aesthetic. The Belt Bag has a simple flap closure, top handle, and tied belt as the only point of detail. The Belt can be tucked in or worn over the flap depending on preference. Overall, the Belt Bag doesn't sell itself for more than what is supposed to be – simple and luxurious. Its more neutral look makes it great as an everyday bag. There are many styles and material options available from solid leather, bicolor leather, and even exotic crocodile versions.
The Celine Belt Bag comes in two sizes, a mini version (11″ x 9″ x 6″) and a larger version (12.2″ x 9.44″ x 7.9″). Prices will vary whether you opt for solid or bicolor leather. The  solid color mini Celine Belt bag starts at $2,500.