Whether you're a Gucci gal or not, you've probably noticed that Gucci has a new star in their recent collection that is simply a beauty. Let's take a moment to talk about a bag that has had a huge spike in popularity as of late: the Gucci Dionysus.
Back in December, we pegged the Gucci Dionysus as one of the "10 hottest 'it' bags of the moment", and its momentum in the bag world hasn't slowed down since. The Dionysus was introduced in the Fall/Winter 2015 collection under the creative direction of newly appointed head accessories designer, Alessandro Michele.
Many fashion houses such as Gucci, Prada, and Burberry have recently experienced financial losses due not only to struggles in the economy, but also because of a general decline in consumer interest. In response, over the past couple of years, Gucci has tried to revitalize the line with new a fresh aesthetic in hopes of generating more appeal.  The Dionysus still pays homages to Gucci's roots of classic luxury, but indeed has proven to be a step in a new direction combined with vintage flair.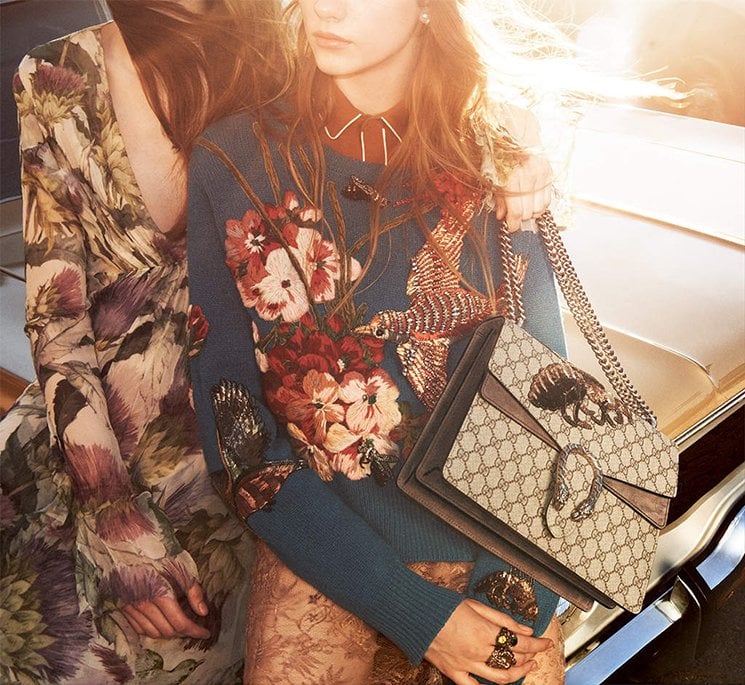 Features
Gucci describes the Dionysus as a "structured top handle bag". The bag features a bold, sliding chain allowing it to be worn multiple ways as either a top handle or shoulder bag. The standout feature of the Dionysus is its intricately detailed closure. The center buckle is a textured tiger head spur. Hardware is the signature accent of the Dionysus, which has been an emerging trend this year.
The execution of the interior of this bag adds to its wearability. The inside of the bag is divided into three compartments, two open and one zippered. There is also a pocket under the flap. While the Dionysus was created with the intent of re-engaging consumers with its new look, it is still a very functional and non-fussy bag.
The Dionysus comes in three sizes:  mini (starting at $1,550), small (starting at $2,100), and medium (starting at $2,250). Prices will vary by design.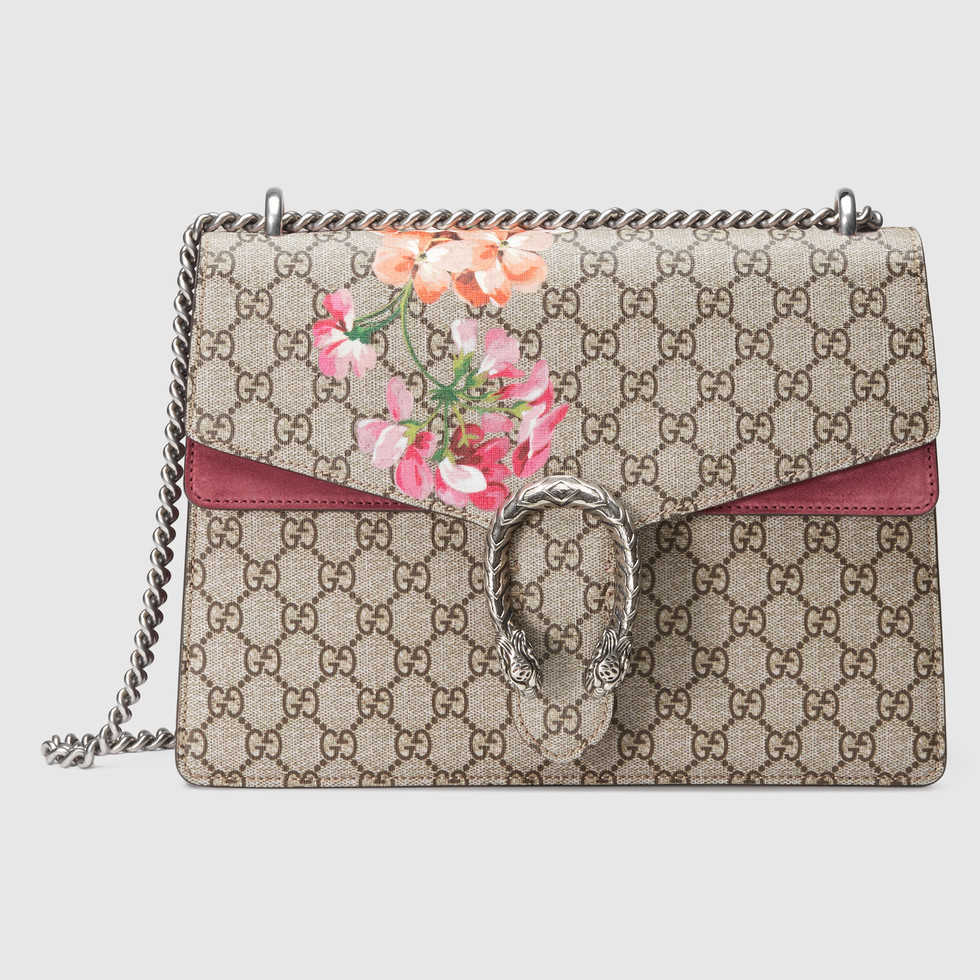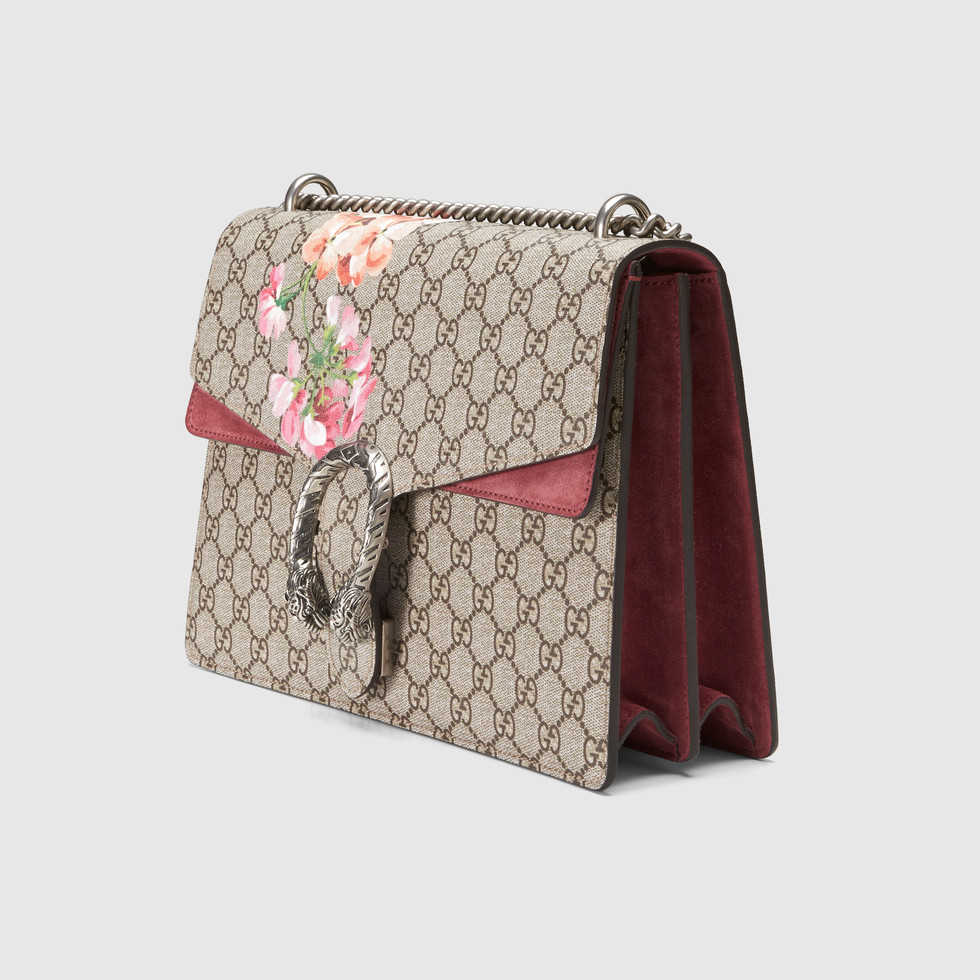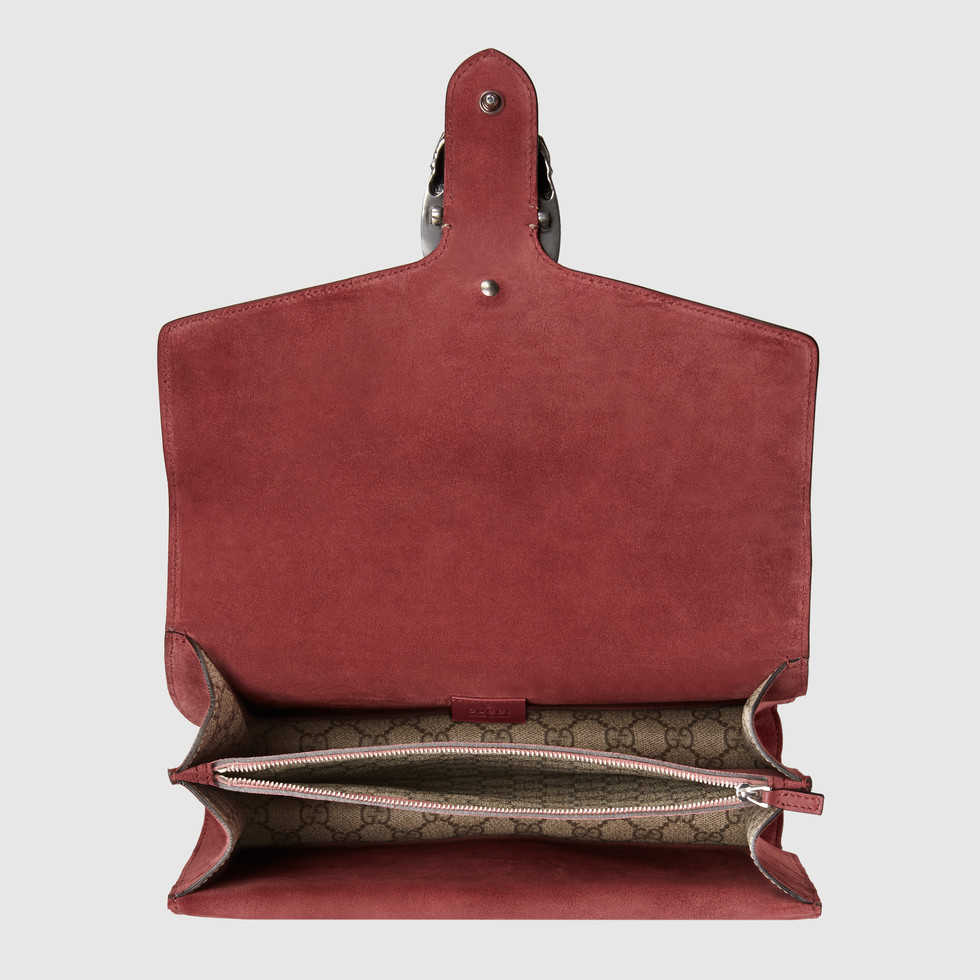 The various styles and prints of the Gucci Dionysus are the true selling point of the bag to most fashionistas. Most styles feature the "GG" Supreme monogram canvas with contrasting trim. Recent collections have included embroideries of bees, birds, flowers, and other symbols. There are also all suede and all floral versions available. It's clear that Gucci intends to incorporate the Dionysus as a staple bag in their collection and produce it in more styles for many seasons to come.
If you're all about customization, the Dionysus can also be personalized with your initials on the interior leather trim without any extra cost!
Special Styles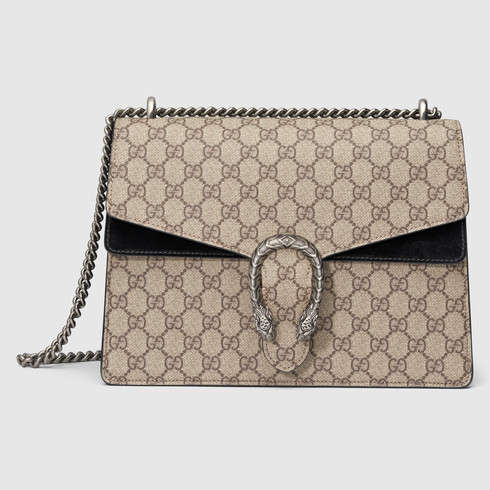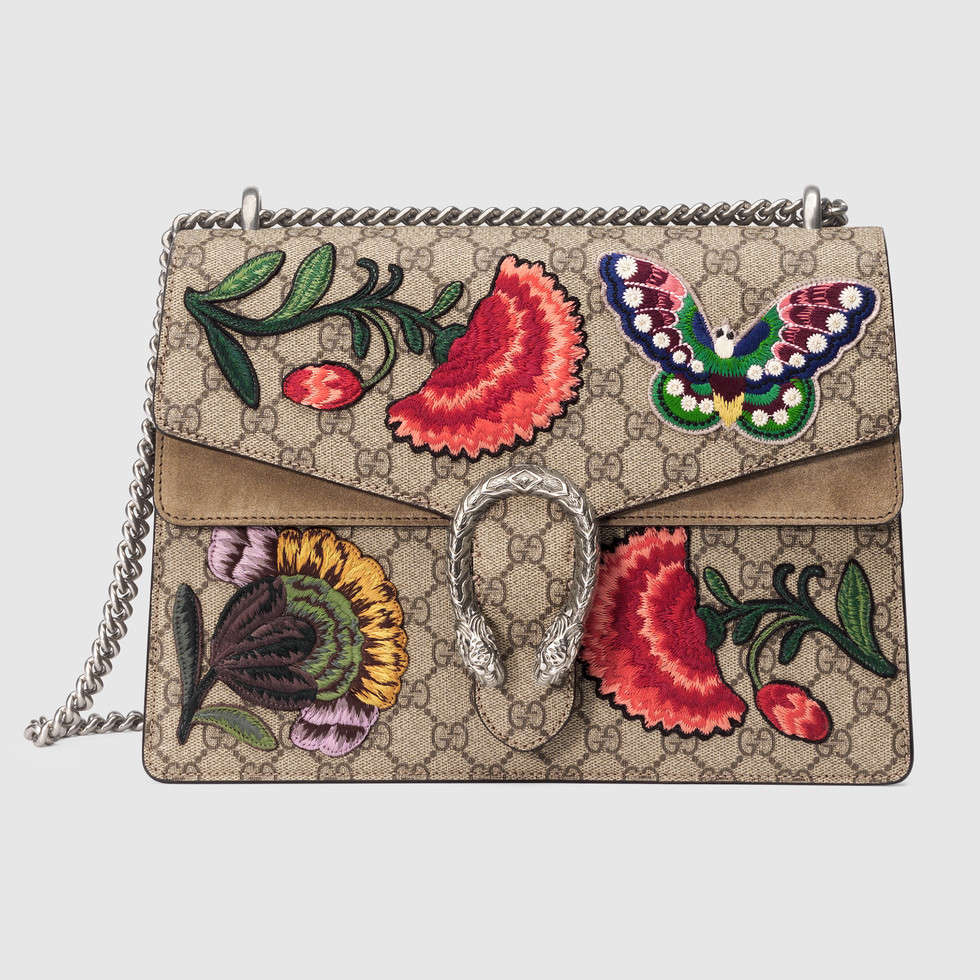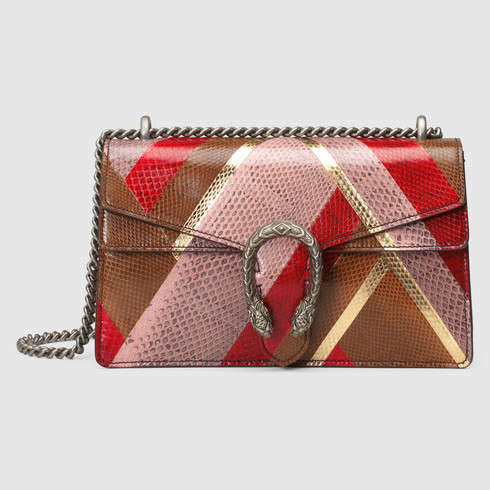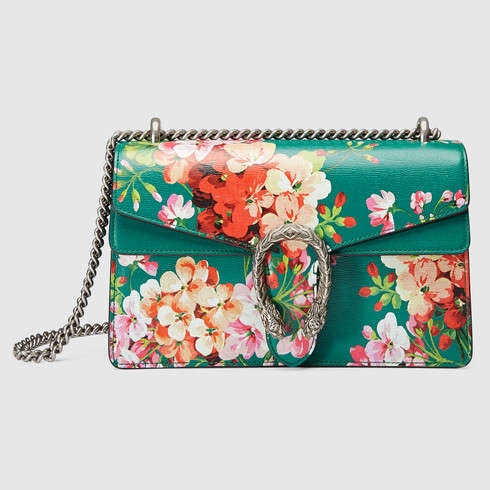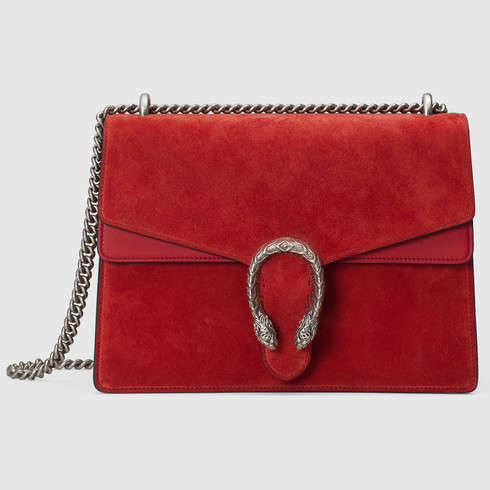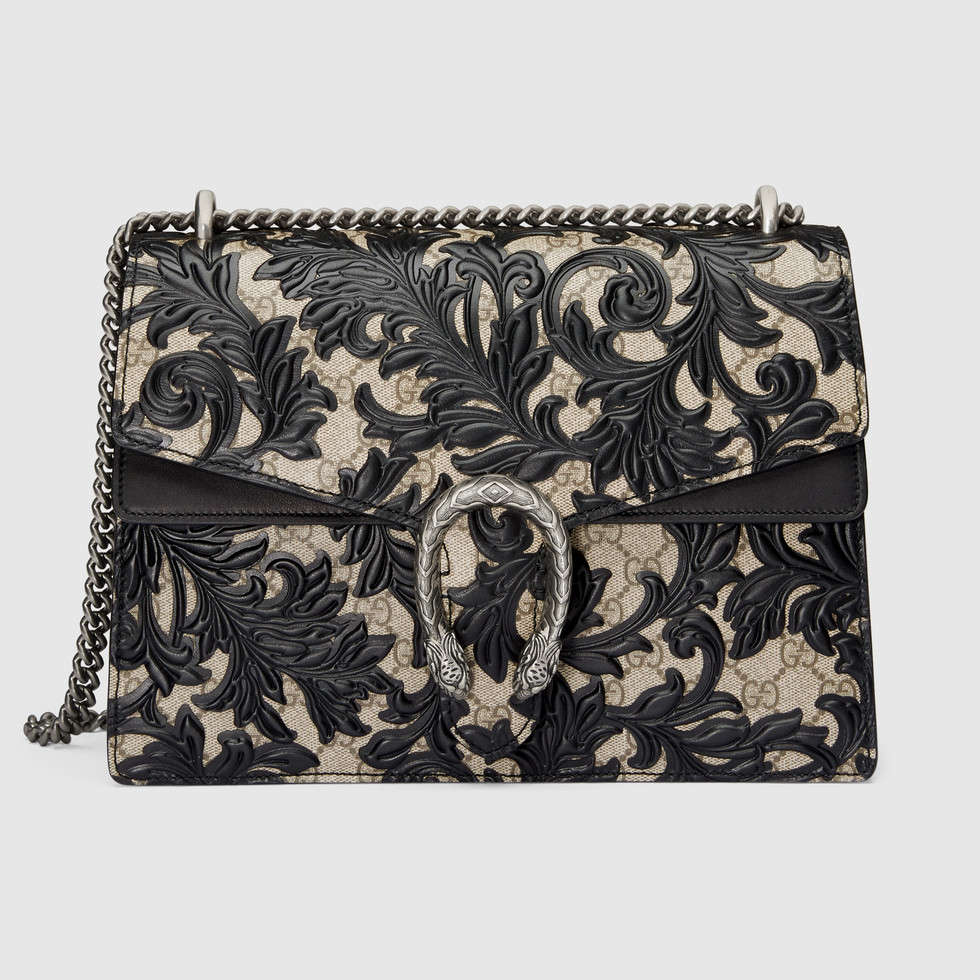 The final assessement is up to you. YAY or NAY on the Gucci Dionysus Bag? Do you see it as one of the saving graces of Gucci's recently troubling times?
Love PurseBop
XO