We've been celebrating Chanel all week long, and here's another activity to add to the fun! In Chanel 101, we gave you a detailed presentation of Chanel history and facts about all the classic bags.  Now that you're a CC expert, it's time to get you more involved and see what YOU think with a quick little poll. PurseBop truly cares about your bag preferences. Our latest polls have included a bag personality quiz and a this or that challenge. Today, inform us about your Chanel preferences and favorites so we can paint a broader picture of our community.
Feel free to answer any and all of the questions below. Ready for the Chanel Poll?!
*Note: the window will reload after you submit an answer for each question. To complete all the questions, simply scroll down again after the page has refreshed.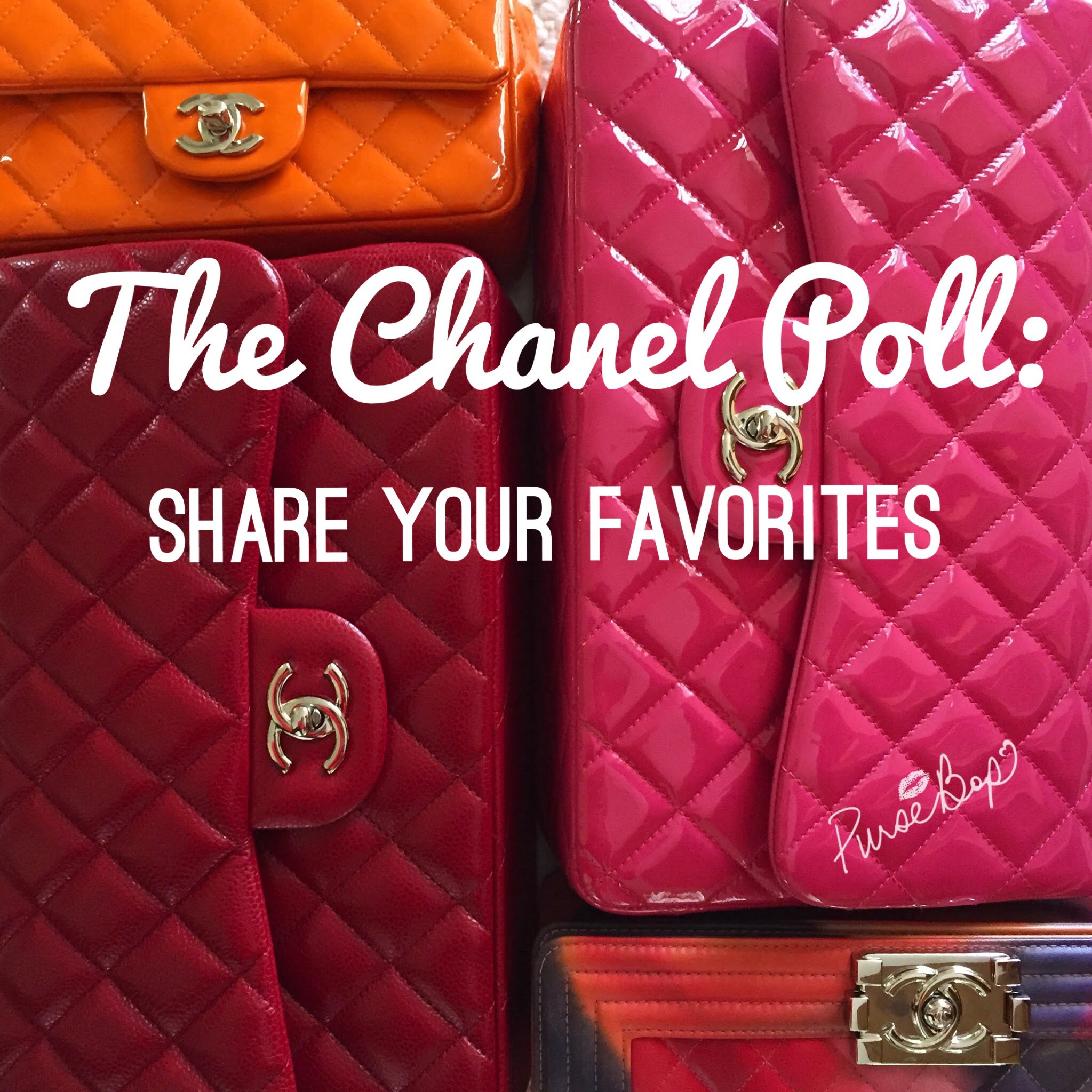 Favorite Size