Lately, PurseBop has been particularly interested in your bag preferences. It goes without saying that most of us really love bags! We can all appreciate the pursuit of art and fashion behind each bag. However, bags and the process of building our collections means something different to each of us. We all have different senses of style, priorities, and budgets yet somehow we have still come together as a positive community. Bags are our point of commonality and shared love, but let's take a moment to learn about our differences. In this feature, we want you to take a part in a fun quiz: "What's Your Bag Attitude?" Below are a series of questions that are meant to help you compare and contrast your perspective on bags to other fashionistas. Don't worry, your answers are completely anonymous, so fill in all the questions you are comfortable answering truthfully and genuinely. Most importantly, have fun and get to know a little bit about your own bag attitude too! Similarly to the "this or that" bag shopping quiz, we hope to analyze the results and understand the specific reasons behind our love for bags.
*Note: the window will reload after you submit an answer for each question. To complete all the questions, simply scroll down again after the page has refreshed.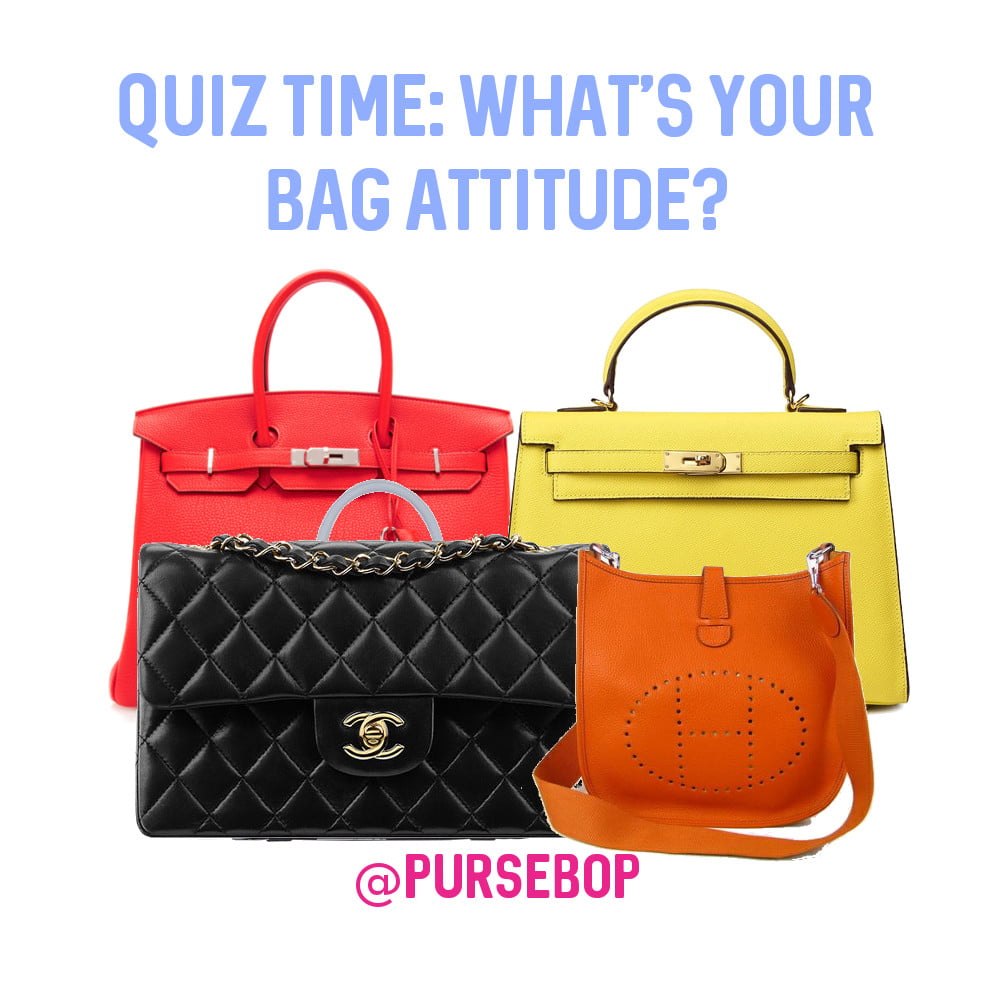 Question #4 – Carrying Method
Question #5 – What's in Your Bag?
Question #6  – Most Important Feature
Question #7 – Holy Grail Bag
Question #8 – Number of Bags
Question #10 – Most Expensive Bag
Updated: November 10th, 2019