@stylishsheba
For Hermès, 2019 was the year of the dream – "a promise of boldness and ambition," according to the storied House. It was fitting then, that Hermès managed to fulfill a dream of mine and some of my nearest and dearest friends. During our travels to Paris, Hermès permitted us to visit its secret garden. You know, the one secreted on the rooftop of the infamous Faubourg Saint-Honoré store. There, in addition to the flora, we learned about the glorious history of that original Hermès locale. It truly was a once in a lifetime experience we will never forget.
However, like any good Hermès lover, I was also intrigued to try out the  much-discussed "lottery system". Forewarned that few receive appointments on their first try, we began entering our details days before our trip. Why? We surmised that after a certain number of rejections our odds of an appointment increased. Did it work? Unclear, as you'll see below.
There were seven of us traveling together, some with dual passports that facilitated double daily attempts. We were in Paris for one week, arriving on a Monday and leaving the following Monday. As we headed out to dinner each night at around 7:30pm, it became a familiar chorus around the group of "rejected!" or "I've been rejected by Hermès!" or "denied!"
However, on Friday night, my husband read in a startled voice "your appointment is confirmed".  Fortunate and shocking as Saturday was our last chance since the store is closed on Sunday. Cheers erupted wildly in our Uber advising how great a lovely new crocodile Birkin would look on him.
Our text said we would be welcomed at 4:25pm but I knew to keep a close watch on the time. The appointment times are notorious for jumping around. We spent Saturday morning shopping in the Louis Vuitton on the Champs Elysées. Lunch was late, at around 2:30pm, in a nearby restaurant as we waiting for the appointed hour.
Throughout the day, I regularly checked our appointment time and noticed at some point during the day that it jumped forward by 10 minutes to 4:15pm. Still plenty of time. We ordered a mountain of food and I was getting started on some champagne when I flicked back to check our time again. "A sales assistant will be available for you around: 3:00(pm)" it read. I nearly dropped the phone. 3pm??? It was 2:50pm by this stage. I inhaled some French onion soup, tossed back my champagne, and we quickly jumped in a cab to zip down to FSH.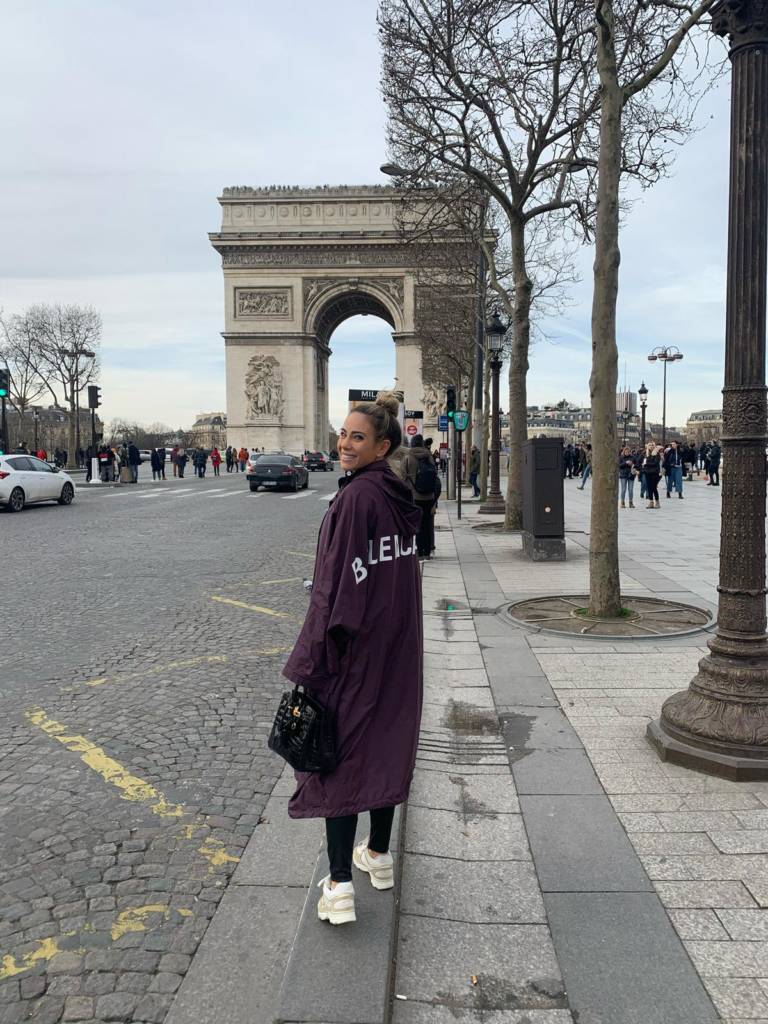 We arrived (late – Paris traffic is next level) and quickly hustled upstairs to be greeted by our Sales Assistant. We had debated whether or not to send my husband by himself, and although he is fairly proficient in all of the Hermès terms, I elected to come along as a silent observer.
The FSH store itself is the closest thing I can imagine to a Hermès department store. There are literally people everywhere buying items left, right and center. Also if you feel like you never see many Hermès bags "in the wild", then this is the place for you.We spied crocs (in every shade imaginable), rare bags (Hermès mini picnic), very new styles (mini Lindy), and even some really old and weathered Birkins suggesting a full and well travelled life.
There was a nook with two desks with chairs, one of which we were ushered towards. My husband engaged in some small talk with our Sales Assistant about where we were from, how excited we were to be able to have this experience, and some of the lovely features of the store he had noted. She was very polite, but being French had limited English proficiency. She then asked him for the "list." He was fairly open color-wise, included exotics and plain leather,  in the smaller sizes like Kelly 25, Birkin 25 or mini Kelly. He also inquired about the Birkin 20s that were on display in the shop front downstairs.
At this point, she said "one moment please" and trotted off with her iPad to the nearby lift to go and check. After around 10 minutes, she came back and said "apologies, we don't have any Birkins, Kellys or Constances today, is there something else you would like to look at?" We were quite taken aback.
Nothing to show us at all? Now bear in mind, at this stage, I had already had my fair share of luck a few days prior during our garden visit. But as we all know with the quota system in place, getting a bag from FSH is like a "bonus bag" for the year. You can have no relationship with a Sales Associate, spend no money prior and still walk away with a Birkin. Plus, I was genuinely interested to see the system at play. She said that unfortunately due to the strikes that were going on they had not received their Saturday shipment so she was unable to help us. We thanked her for her time and the experience and she was off on her way to the next appointment.
We decided to hang about for a bit doing some shopping and people watching.  I ran into my Sales Associates from a previous visit. All confirmed there were no Birkins, Kellys or Constances available. They asked us to please try again on Monday. I explained sadly it wasn't possible as we left Monday.  It now made sense to me why our time slot had suddenly been moved up almost an hour and a half.  Without any stock to sell, they were certainly breezing through their afternoon of appointments!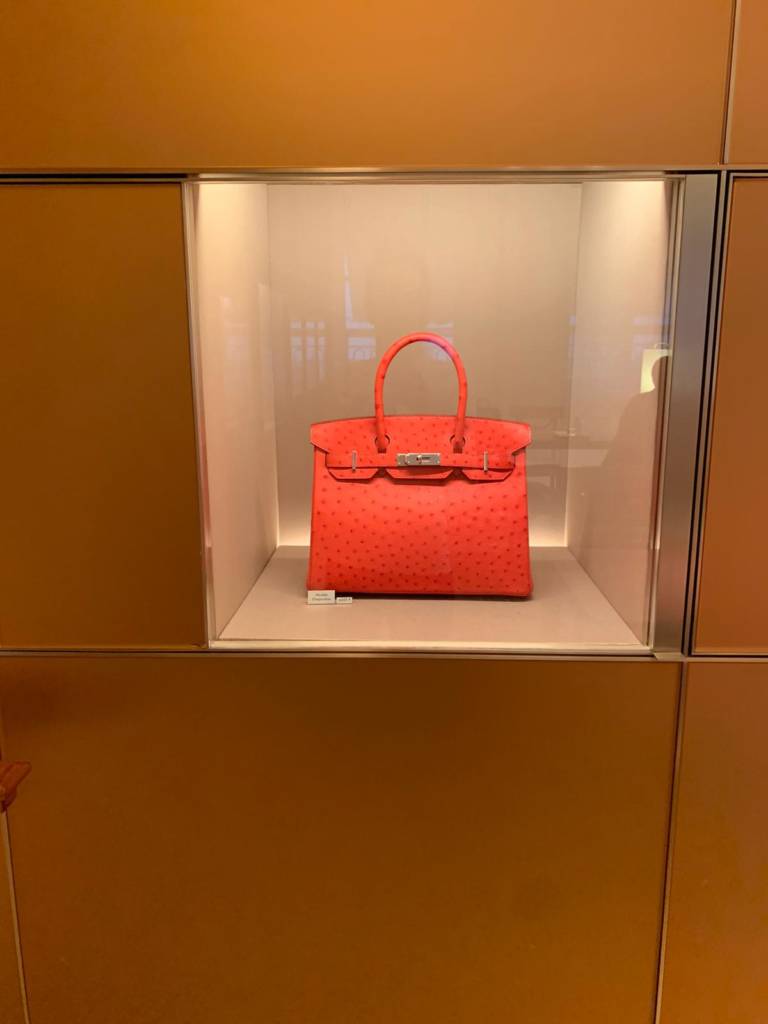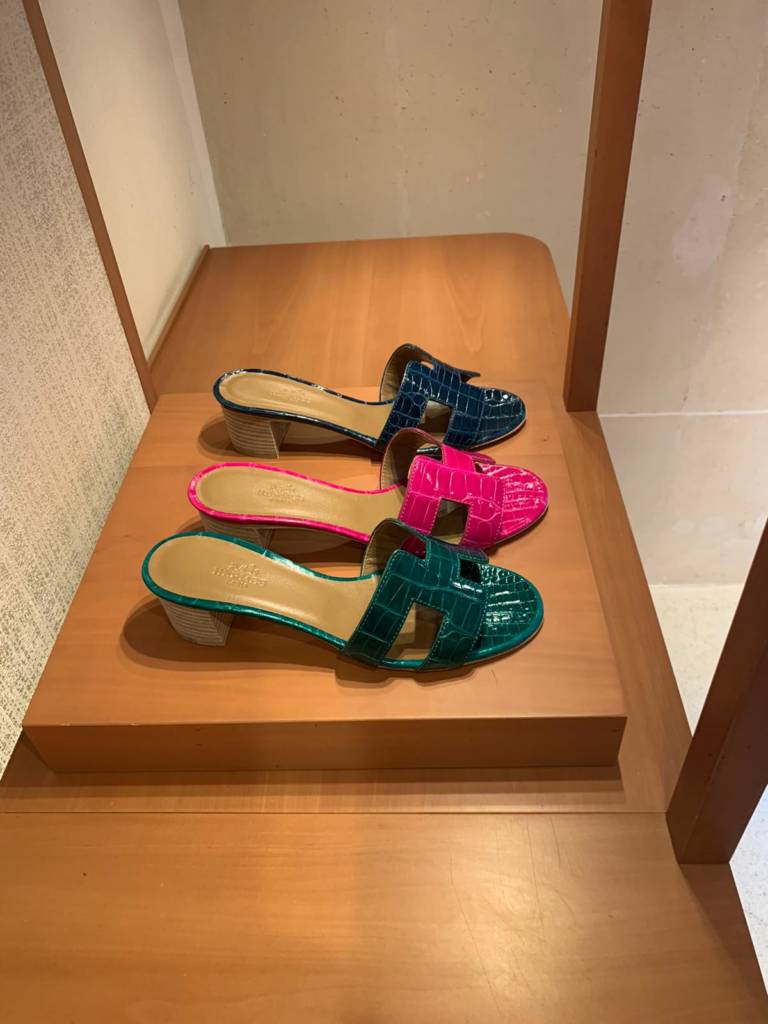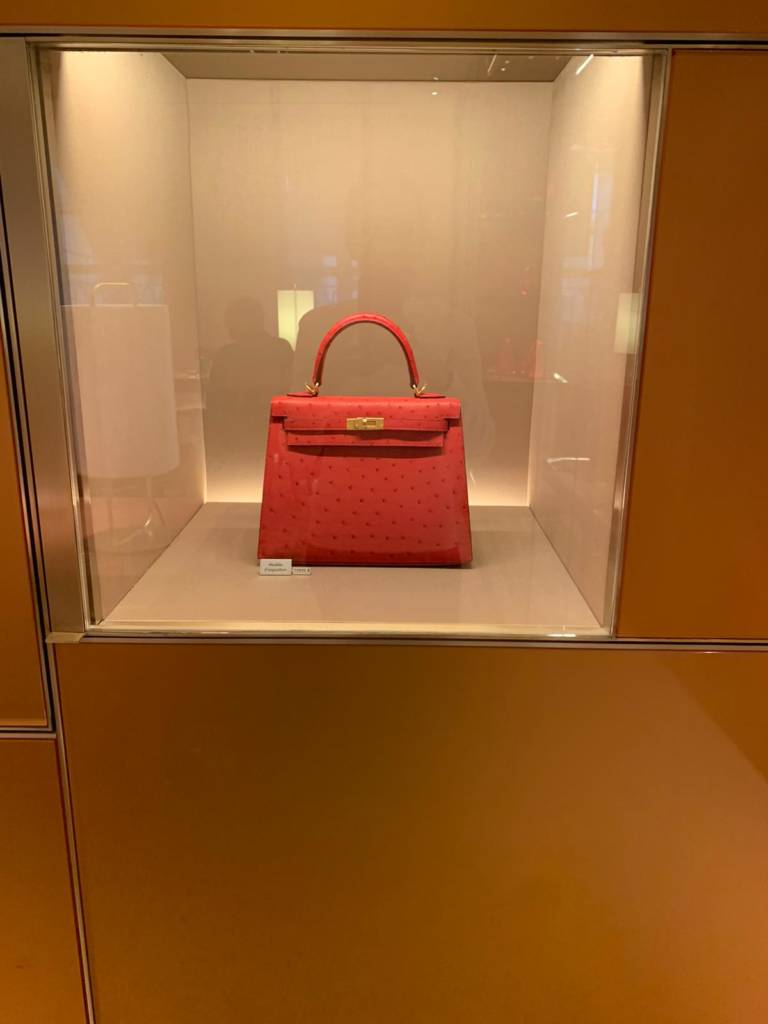 As we strolled around, we watched as, time and time again, customers came in, were sat down or led to counters and made their requests. Then the sales associates would hightail it off to the lift to "check" and then come back and deliver the news that there were none of the bags that they were looking for. We started to chuckle that the poor staff needed those few minutes to go and compose themselves before coming back and dealing with some unhappy customers. Quite a few people were willing to have a look at Verrous, Lindys or Evelynes. Eventually the staff even started taking some of the "display only" Birkins from the shelves for customers to try on and have a look at close up even though they weren't for sale.
I wanted to share my story as a cautionary tale. I am one real life example of a person who went to Paris, managed an appointment, and didn't get a bag. So sure, visit FSH for the history and to experience the hustle and bustle of this amazing store. Enjoy the people watching and the all-around great experience with lovely staff. However, do not expect that walking away with a Birkin, Kelly or a Constance is a given.
We thank @stylishsheba for sharing her story. Clearly, getting the appointment is only part of the battle in the quest for a Birkin, Kelly or Constance. @stylishsheba is an experienced Hermès customer and, as you can see from her photos, carried a stunning croc Birkin. Even that was not enough to obtain a bag. Of course, if there are no bags, there are no bags.
Her story also illuminates how Hermès (and other luxury brands, we are sure) are affected by the ongoing Paris strikes. Even if stores are open, shipped merchandise may not arrive.
Share your Hermès FSH experience with us. Could you get an appointment? Did you score a bag? Was there any stock?