I invite you to vicariously enjoy my recent trip to Paris! Last weekend as part 1 to this story, I shared picture highlights of my trip on the BopTalk Instagram. Now, I will fully report my time in Paris with an in-depth narrative and some handbag math. Being a relatively novice traveler until now, I hope my experience will provide a lot of advice and inspiration for those seeking to explore Europe more!
Just to give a little of context, I have been living and studying abroad in London for the past couple of months. My time in London has been incredible, and I will share all my tips and tricks about the London scene very soon! Of course, there are many exciting things to do within in London itself; however, one the biggest advantages of being in London is its proximity to other fabulous cities. Many major destinations are very accessible by a quick train ride or flight, and you can easily do a short trip to another country in just one weekend.
In terms of trips during my study, Paris was probably at the top of my wishlist since it is such a leading city for art, fashion, and food – all of my favorite interests! This was my first time in Paris, so I will share a few takeaways down below…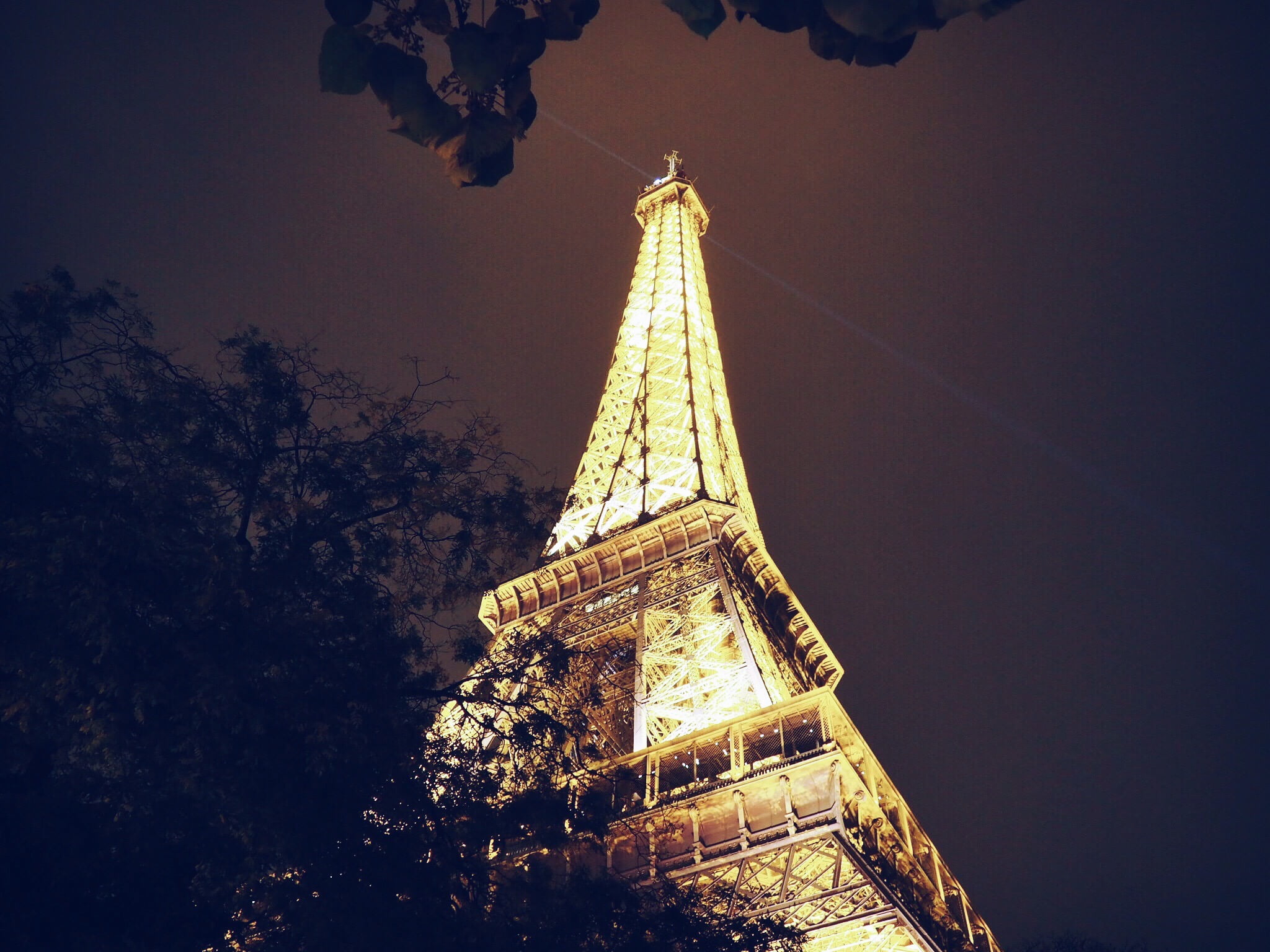 The Journey
I departed London early in the morning from the St. Pancras International Railway Station. I booked a train ticket with Eurostar, which is a high-speed railway service, and got to Paris Gare Du Nord train station  in about 2 hours and 30 minutes.
After asking around for advice, I gathered that taking the train was the most pleasant and efficient method of transportation. While flying from London is also a great option, if you consider travel time to the airport and long TSA lines, you may have a more comfortable experience hopping on the train. Most train stations are located in the city center, so you won't waste a lot of time traveling to and from transportation – which is important if you're just doing a short weekend trip. Plus the train cabins were spacious and provided all the necessities every "plugged-in" traveller wants like ample outlets for electronics and large tables for workspace!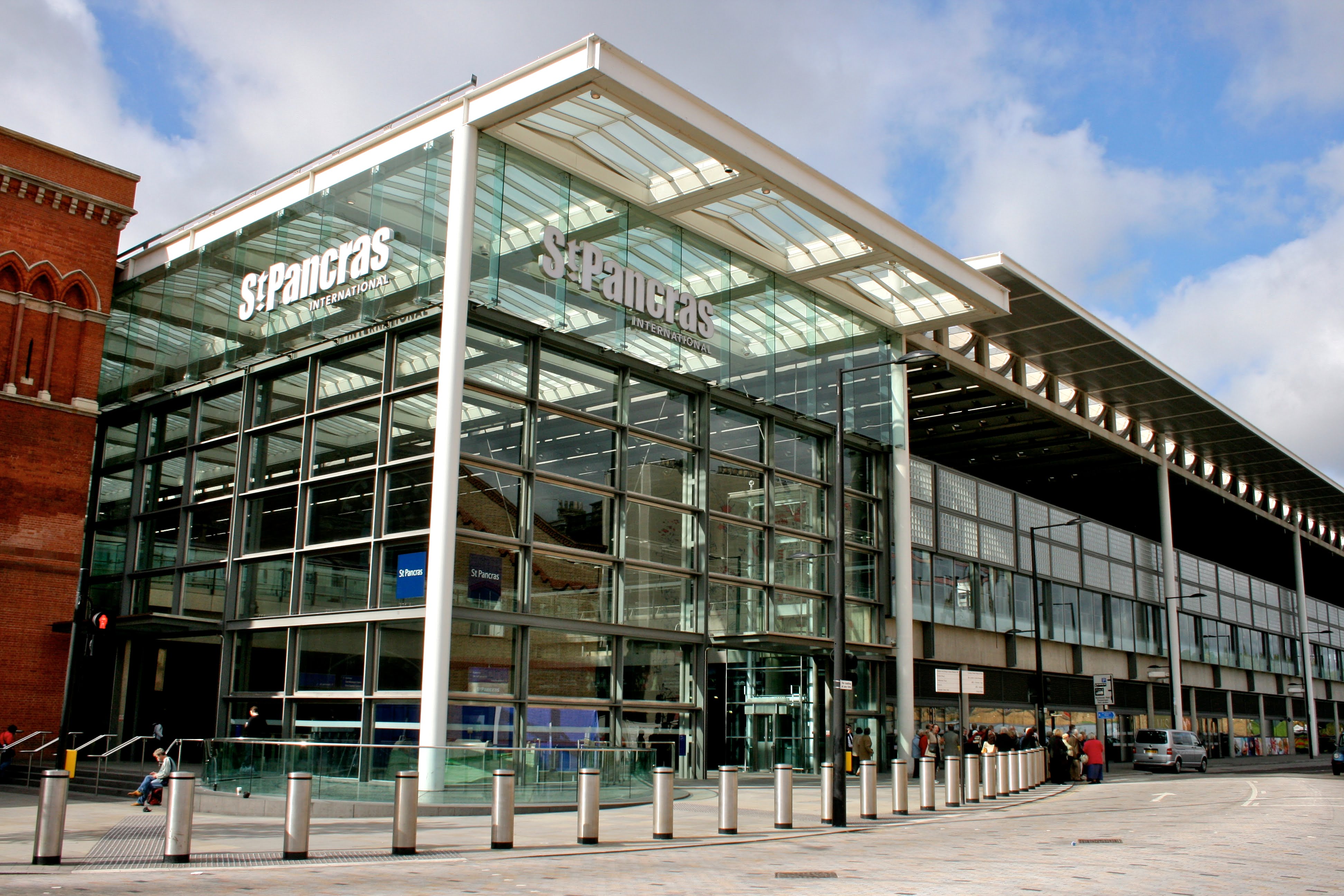 My Tourist Checklist
Admittedly, since this was my first time in Paris, I had a "tourist checklist". I knew coming into the trip that one weekend simply would not be enough, but I still wanted to see as much as possible…and leave time for shopping, of course!
Here is a brief list of everything I initially had on my radar:
Things to do in Paris
Eiffle Tower
Seine River
Louvre Museum
Sainte-Chapelle
Arc de Triomphe
Palace of Versailles
The Galeries Lafayette
Boutiques along Rue du Faubourg
Boutiques along Rue du Cambon
Ladurée Macarons
Eat at an authentic, French Bistro
I share this list above so you'll have an idea of what I actually had time to do in comparison to everything I had set out to do.
Friday
Day 1,  I was successfully able to go the Louvre and see famous works of art like the Mona Lisa, Venus de Milo, the Winged Victory of Samothrace Greek Statue among many others. Later that day, I was able to briefly visit the Eiffle Tower and the Arc de Triomphe. That night, I went to a famous, Parisian burlesque performance called Crazy Horse.
Saturday
Day 2 was a mostly a leisure and shopping day. I took time eat at a few good restaurants and visited Ladurée to indulge in macarons. Since my hotel was located right near Rue du Faubourg with all the major luxury designer stores, I explored many of the shops there and then made my way to Rue du Cambon, a street with more designer shops. Later that evening, I went to the Galeries Lafayette department store, which was huge maze of every brand you could ever think of.
Given time limitations, there are many things I didn't get to accomplish, but I'll save those for a future trip! As a word of advice to those looking to see the Palace of Versailles, Versailles is located a little bit outside of the city center and taking into consideration how big the grounds are, it is better than you save Versailles for a separate day trip!
Handbag Math
No trip to Paris is complete without a little shopping – or at least window browsing! The main focus of my trip was to become familiar with some of the historical and cultural sights of Paris, as this was my first time visiting. However, since I love writing about fashion and indulging in it myself, I had to make shopping a big part of my trip too for investigative purposes.
As we've detailed here on PurseBop many times, Paris is a great place to shop if you're looking to save money on designer goods because of lower prices and the VAT refund. Paris is homeland to many prestigious fashion houses like Chanel, Paris, and Louis Vuitton, so prices will usually be cheaper compared to the US to cater to the domestic base. Yet, this is not always the case. As we've reported many times too, brands like Chanel are implementing price harmonization strategies to balance prices globally. You may not save a significant amount of money on Chanel shopping abroad, but sometimes the VAT refund can make quite a difference.
Find more helpful guides to shopping abroad in our features below:
Shopping Adventures in France
Handbag Math??
Global Price Implications on Chanel Street
Chanel – No Longer a Tourist Bag
How it Works: VAT Refund and Custom Duties
Hermes Is Your Best Buy in Paris
First Stop: Hermes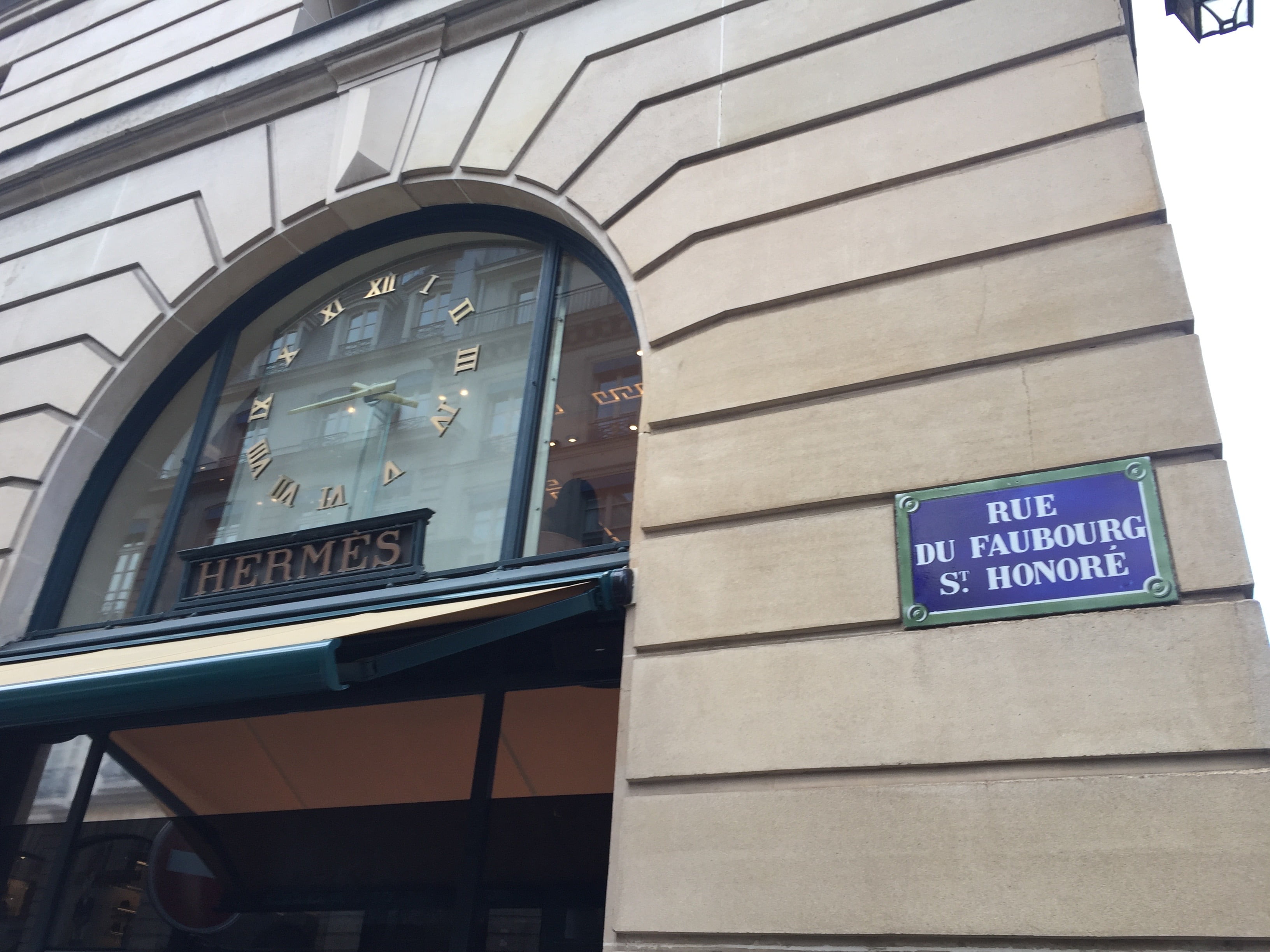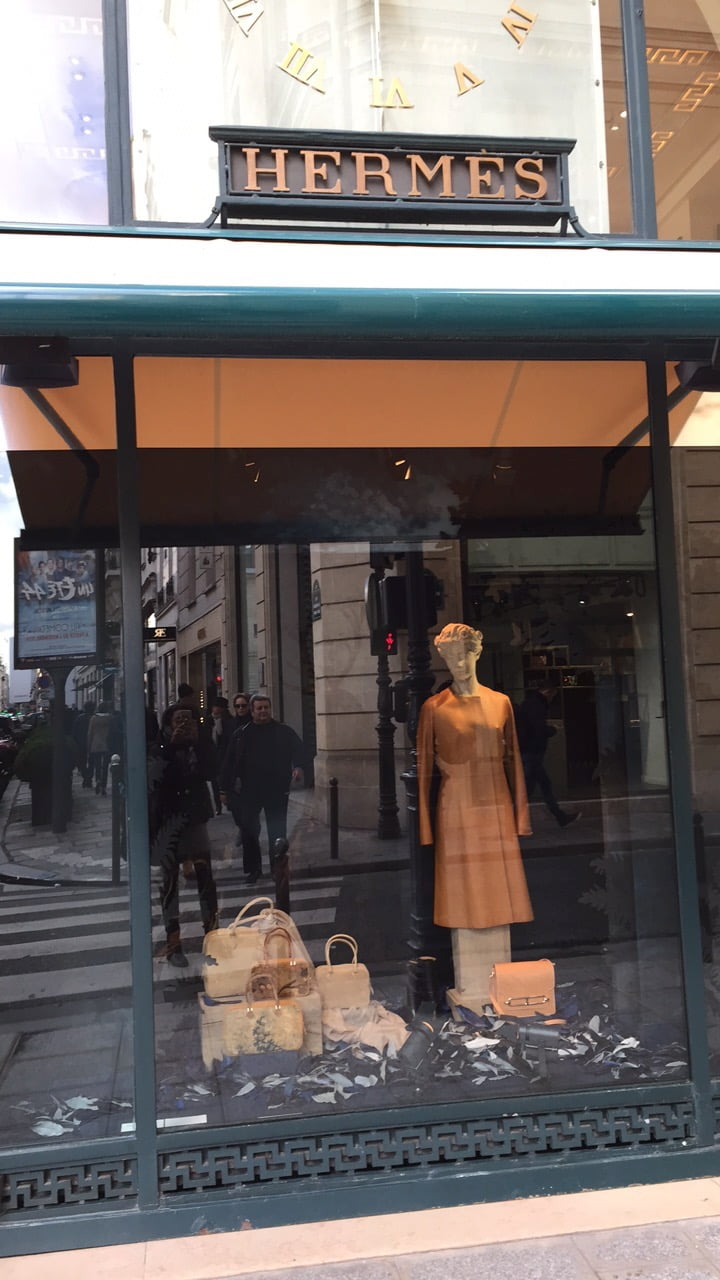 Since I was so close to Rue du Faubourg, I naturally had to stop in the Hermes flagship store. The store itself was beautifully decorated, and it was interesting to see the expansive selection in comparison to the US stores I had experienced previously. There were at least 3 different stories, and you could browse everything from jewelry, perfume, home décor, and of course, bags if you wanted. Aside from being overwhelmed at the tremendous selection of H items, I also couldn't help but notice how buzzing the store was with the people. Shoppers and Sale Assistants filled the floor, and I felt like the store was a little hard to navigate on a Saturday afternoon.
Given my packed schedule, I did not make an appointment to look at bags. Walking by early in the morning, I saw lines of people waiting to book their times via the new system for leather goods. It seems like the new system does expedite the process in some ways, but you will still have to allocate a significant amount of time to waiting for your appointment.
During my browsing though, I did spot the new Hermes Octogone bag on a display shelf. For anyone who is on the fence about this bag, seeing it in person may change your opinion – the silhouette is truly unique and it seems fairly easy to carry.
Want more info on how to get an appointment for bags? Read our guide to the New System for Leather Goods at Hermes FSH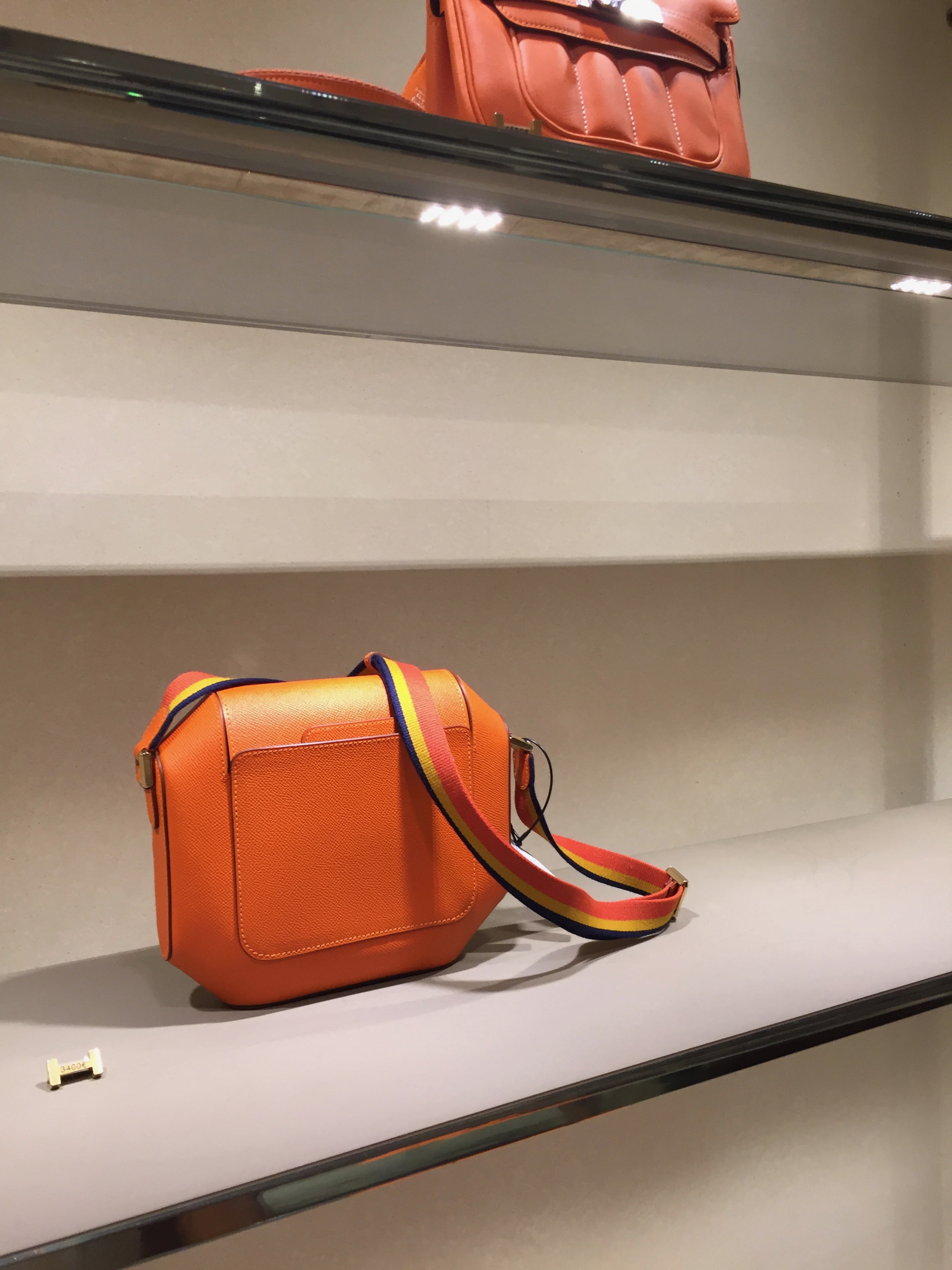 | | |
| --- | --- |
| Region | Hermes Octogone |
| USA | $6,050 |
| | |
| Europe | €3,400 |
| VAT Refund (approx. 10%) | - €340 |
| Price after VAT | €3,060 |
| | |
| US $ Equivalent | $3,322 |
Second Stop: Fendi
The fun, bright window arrangement at Fendi caught my eye, and I had to take a quick look inside. I've been in search for a smaller bag, and the Peekaboo is a style that I've always admired. I didn't pick one up on this trip, but here's a little handbag math to show you the US vs. France Comparison.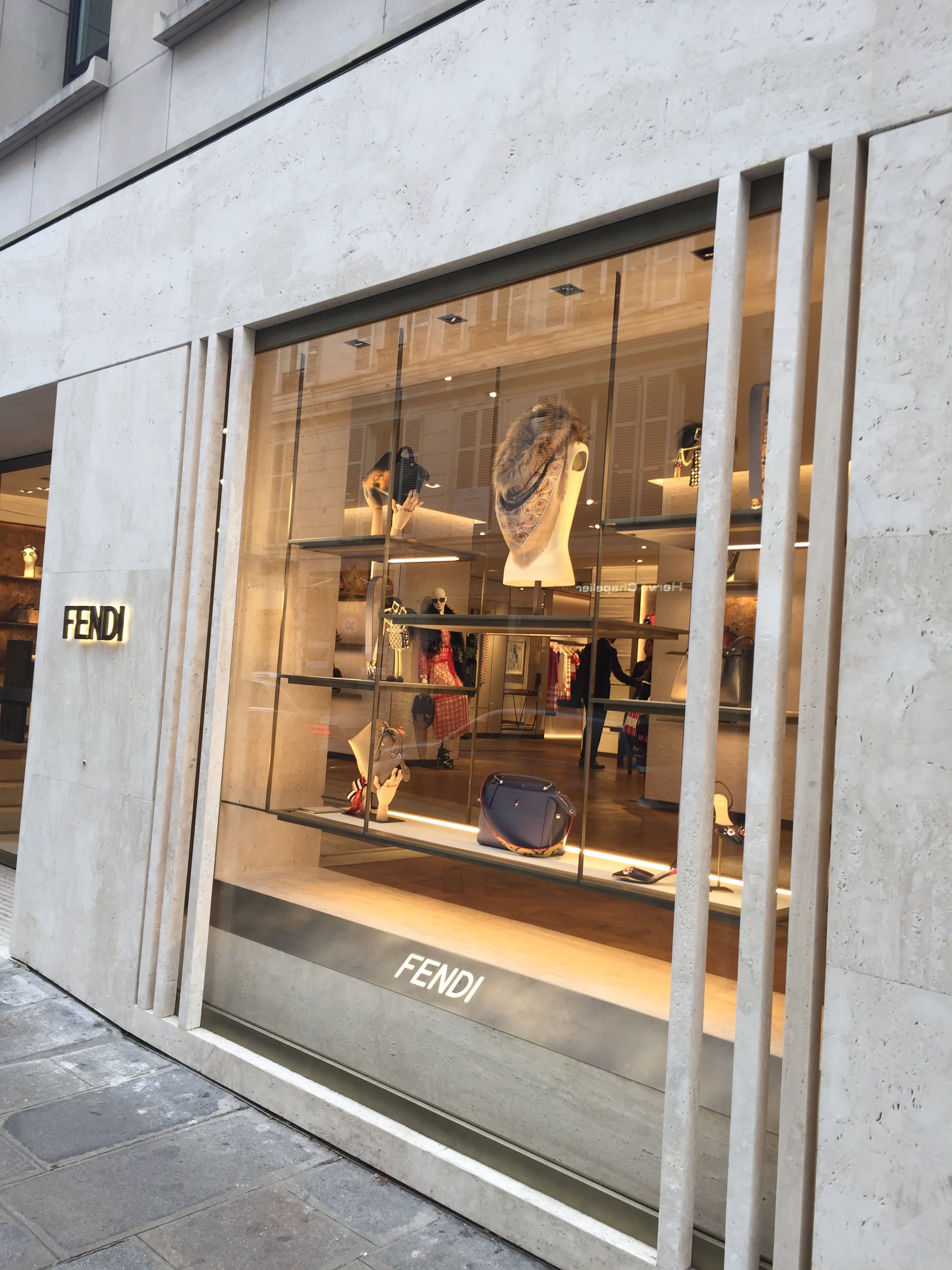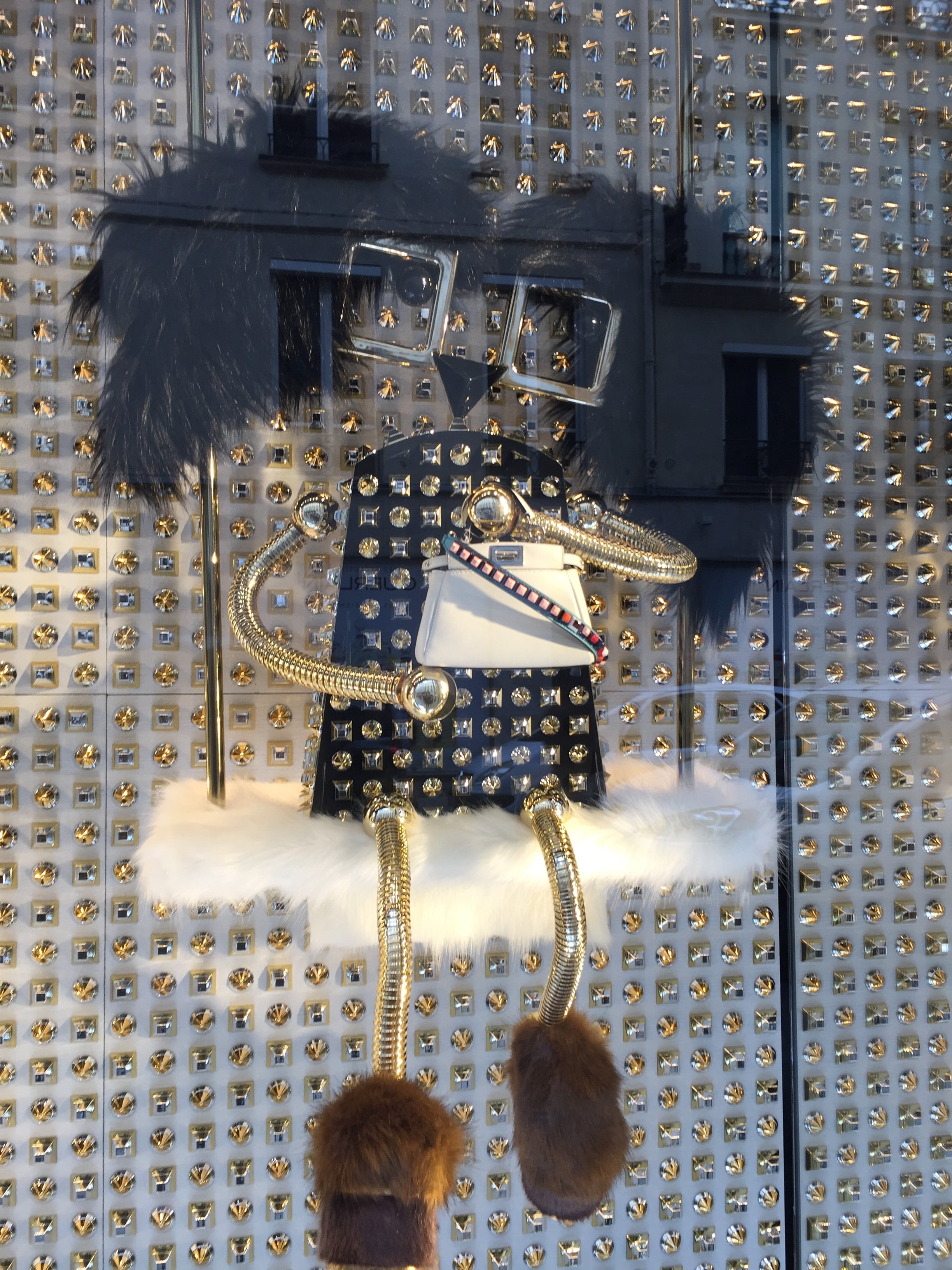 | | |
| --- | --- |
| Region | Fendi Mini Peekaboo |
| USA | $3,150 |
| | |
| Europe | €2,250 |
| VAT Refund (approx. 10%) | - €225 |
| Cost after VAT | €2,025 |
| | |
| US $ Equivalent | $2,198 |
Third Stop: Chanel
If you are self-proclaimed fashion lover, you have to visit the Chanel flagship store when you visit Paris. Even you aren't a CC girl or if you aren't particularly in the market for a bag, you just need to step foot on Rue du Cambon to pay homage to everything Coco Chanel.
The store was a little bit smaller than I expected, but it was still a very nice place to shop. I browsed around almost all the departments in the store and settled myself in the shoe department. With the colder months coming up, I've been in a search for a nice pair of Fall/Winter boots. I fell in love with this black pair of riding boots with the iconic CC's decorated down the shaft.
Need suggestions for boots this season? Read: Current Obsession – Fall Boots
For my stop to Chanel, my friend accompanied me since she was in the market for a bag and hoping to bring home something special from Paris. We went over to the bags, and I had a look at the available mini bags and some of the wallet on chain styles. I really deliberated over buying a WOC, but I decided to put that mission on hold until I reached back to London.
Read more about the mini in our Chanel Mini Reference Guide
Curious about the WOC? Read more in our Chanel Wallet on Chain Reference Guide
| | |
| --- | --- |
| Region | Chanel Wallet on Chain |
| USA | $1,900 |
| | |
| Europe | €1,740 |
| VAT Refund (approx. 10%) | - €174 |
| Cost after VAT | €1,566 |
| | |
| US $ Equivalent | $1,680 |
My friend was set on buying her dream bag in Paris. Even though last year, we evocatively claimed, "Chanel is no longer a tourist bag" that statement is not true in all respects. It is true that prices for the classic bags will be relatively the same everywhere. However, there's something magical about buying Chanel in Paris and receiving that special white shopping bag. So yes, Chanel will always be a tourist bag in my eyes!
We looked at the Boy Bag for a while, but my friend kept gravitating towards the Classic Flap. After we were firmly confident about the Classic Flap, we weighed out all the size options from jumbo to mini. Finally, the choice became clear. May I digress  for a little reveal…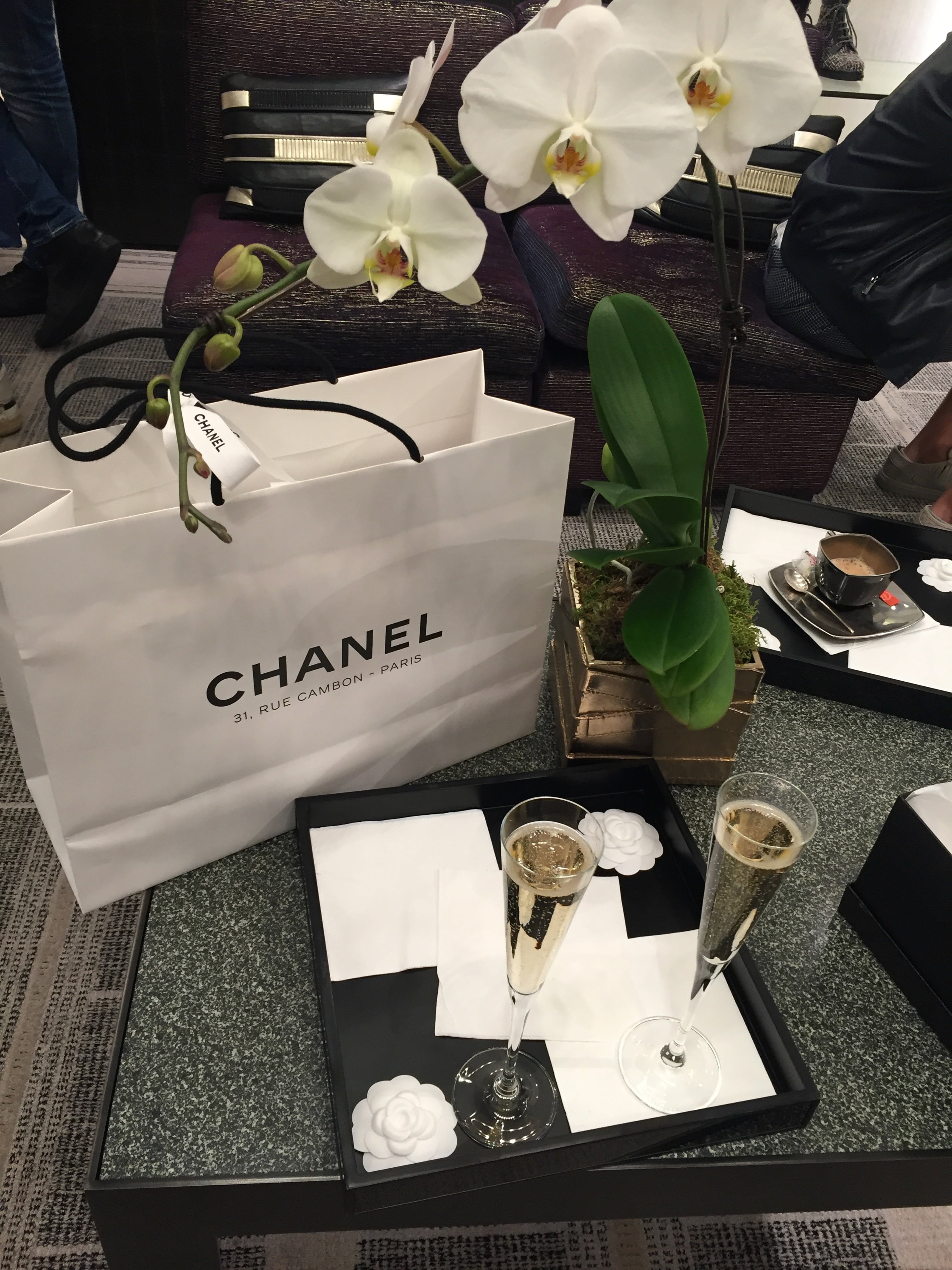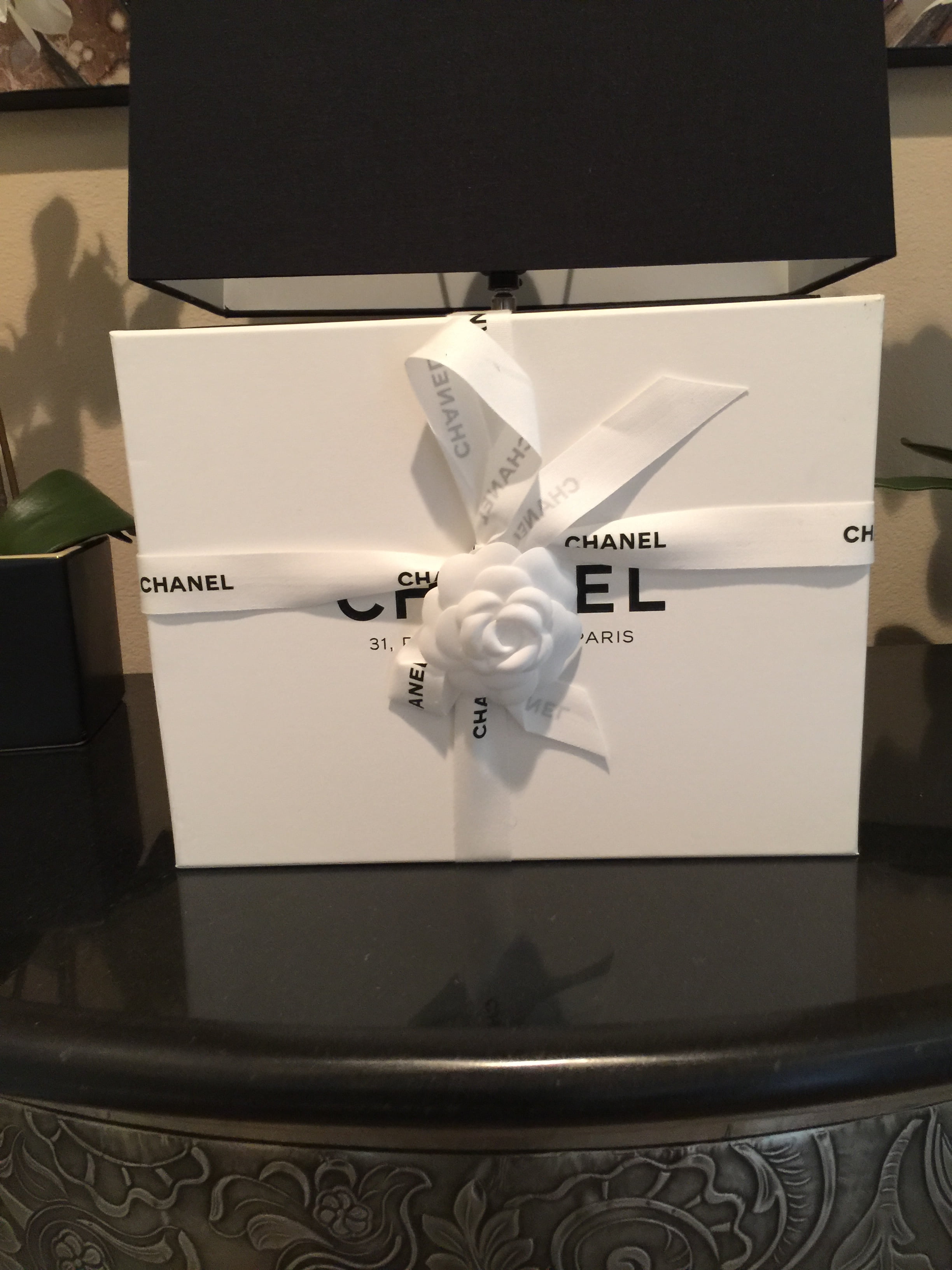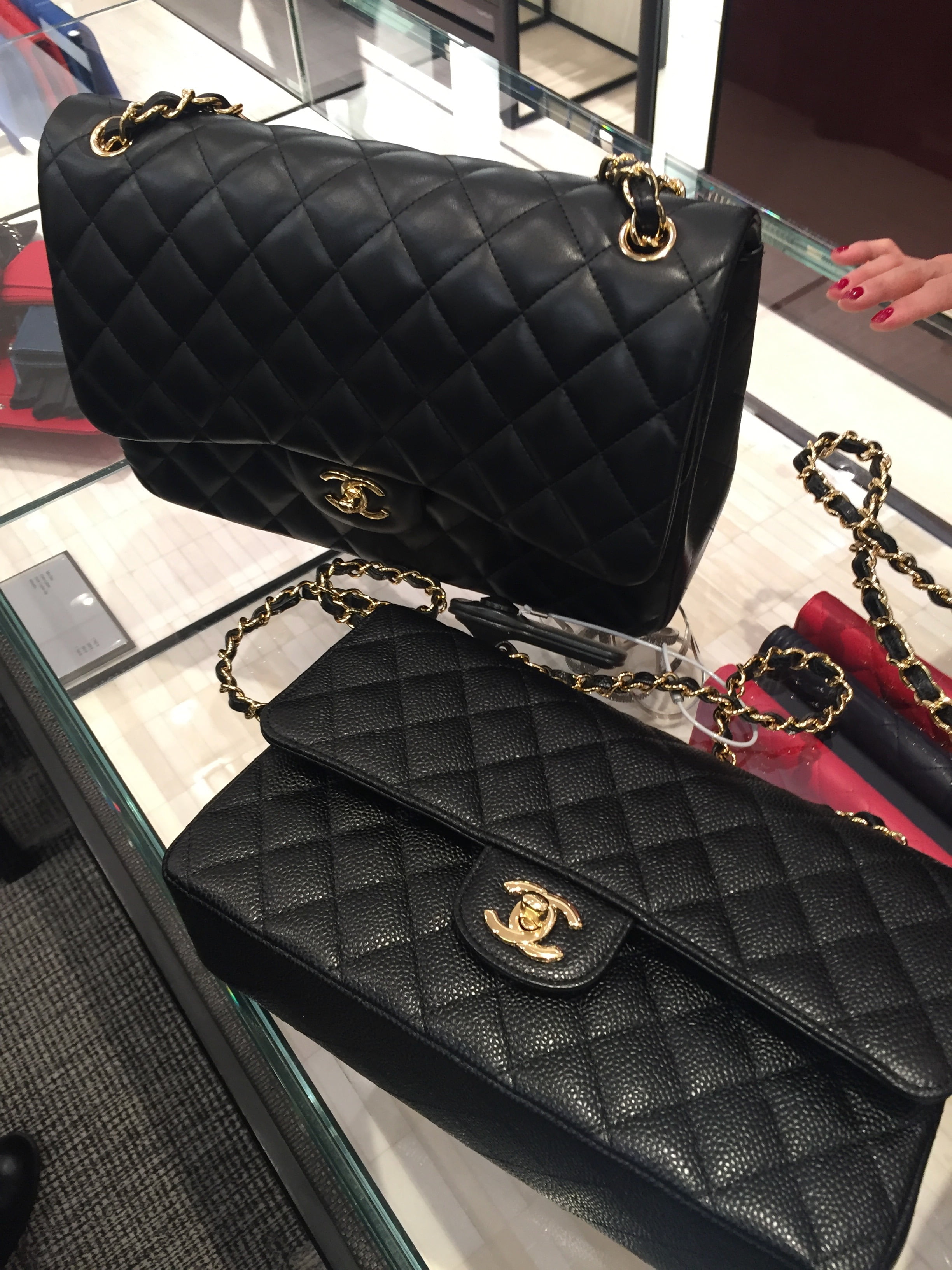 After a day of shopping and a lot of debating, my friend finally decided on the medium Classic Flap in black, caviar leather as her dream bag to remember our Paris trip! The Classic Flap is a perfect choice for everyday wear or even more formal occasions. She chose caviar leather because its durability against damage, and black because she is simply addicted to black handbags!
Read more about the Classic Flap in our Chanel 101 Reference Guide
And finally, let's do some handbag math…
| | |
| --- | --- |
| Region | Chanel Medium Classic Flap |
| USA | $4,900 |
| | |
| Europe | €4,260 |
| VAT Refund (approx. 10%) | - €426 |
| Cost after VAT | €3,834 |
| | |
| US $ Equivalent | $4,162 |
My trip to Paris was amazing, and I am incredibly grateful I got the opportunity to visit while studying abroad in London. This was really the perfect "teaser" for me. I got to visit many famous, tourist attractions in Paris I had been longing to see, and wrapped up my trip with some shopping.  I am already daydreaming about my  next trip since there were still so many things to check off my list. Now that I know how to navigate the city a little better, next time I look forward to having leisure time and exploring more alternative places in the city.
Feel free to ask me any questions on BopTalk! I would also love to hear your Paris stories and any advice you have.
With love,
Morgan
@storywithstyle