It's an age-old question asked by men and women all over the world: Does size really matter? The simple truth? Yes, size does matter! But, not in the way you think. Get your mind out of the gutter ladies, I am not referring to varying amounts of Speedo contents…Handbags! We're talking about handbags!
Women of all ages have contributed to the debate, expressing their personal preferences on the importance of size. The modern woman is not afraid to voice her dismay or disapproval in regards to the physical proportions of her handbag. I am not alluding to TSA regulations regarding linear dimensions of carry-on bags over here. Although, those measuring bins should be sanitized once in a while. Yuck!!
Let's turn our heads to a more relevant discussion: Hermès Birkin and Kelly sizes.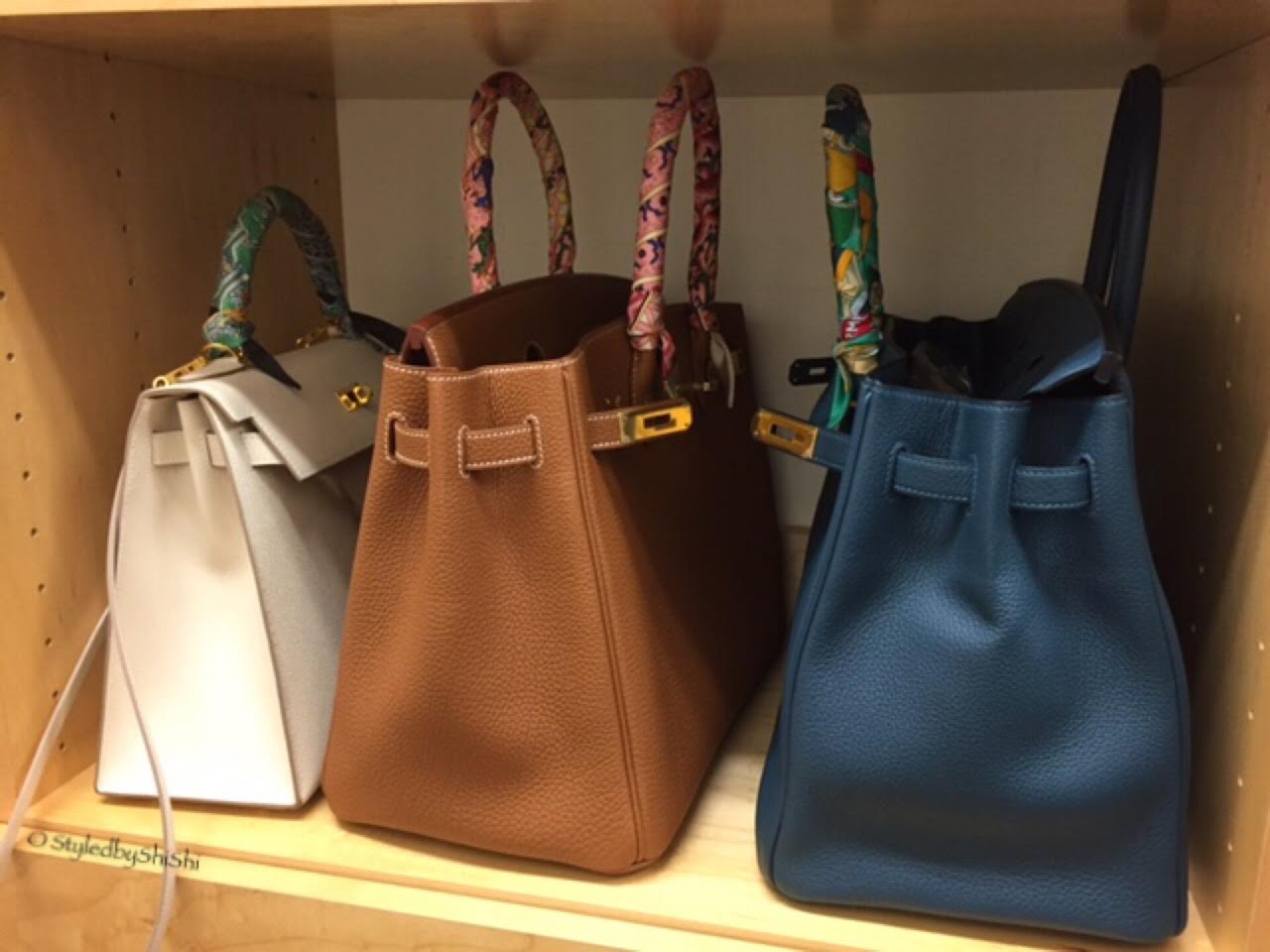 When it comes to a K & B anatomy, size does indeed matter! Take it from a girl who couldn't resist the mighty strong Hermès spell and caved into temptation not once but three times! Yes, that's right. Three consecutive "oops" of the "bigger is better" handbag purchases.
First, the call for my numero uno Birkin came through.
I was an H newbie, completely consumed by the thrill and excitement of the bewitching "offer". It was a Blue Colvert Togo Birkin in the 35cm size. The "true classic" size as my former SA put it. Without a hint of hesitation, it had to be mine. Forever cherished as my very first Birkin, a treasured heirloom to be passed down to future generations to come. WRONG. At the boutique,  I carried a Birkin 35cm filled with air-pockets gracefully  in the nook of my arm. At only 50% capacity, my prized Birkin resulted in sore arms and a full upper-body workout. I re-homed it shortly after.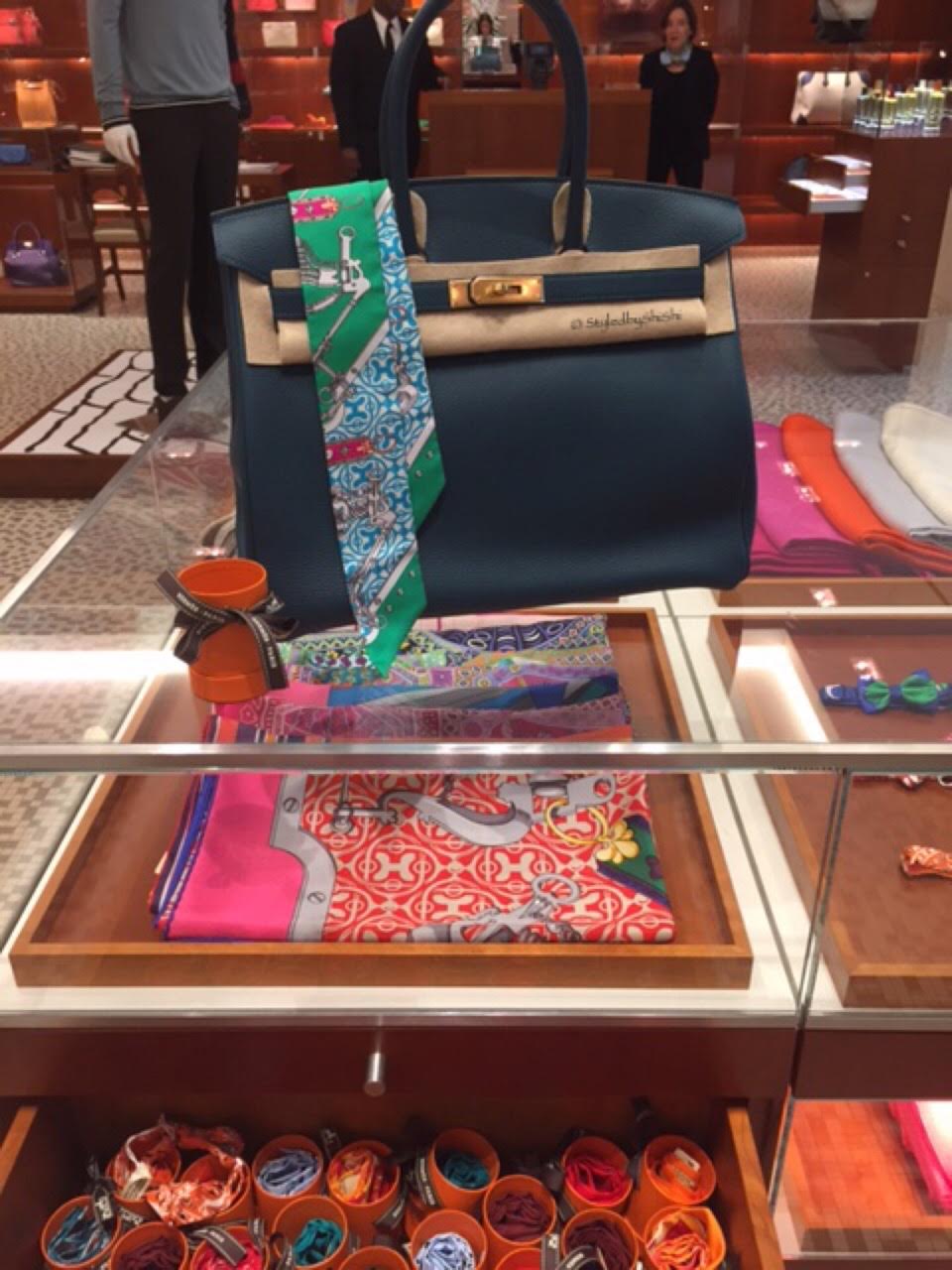 Then, there was a most welcome surprise from my dear husband: a larger-than-life Sellier Kelly 35cm. Although it was not precisely my own "oops" purchase, I take full responsibility in desperately trying to make it work for the initial 28 days with my 5'5 petite frame.
At last, it made its way back to the boutique a mere 48 hours before the return policy expired. Epic fail  X 2.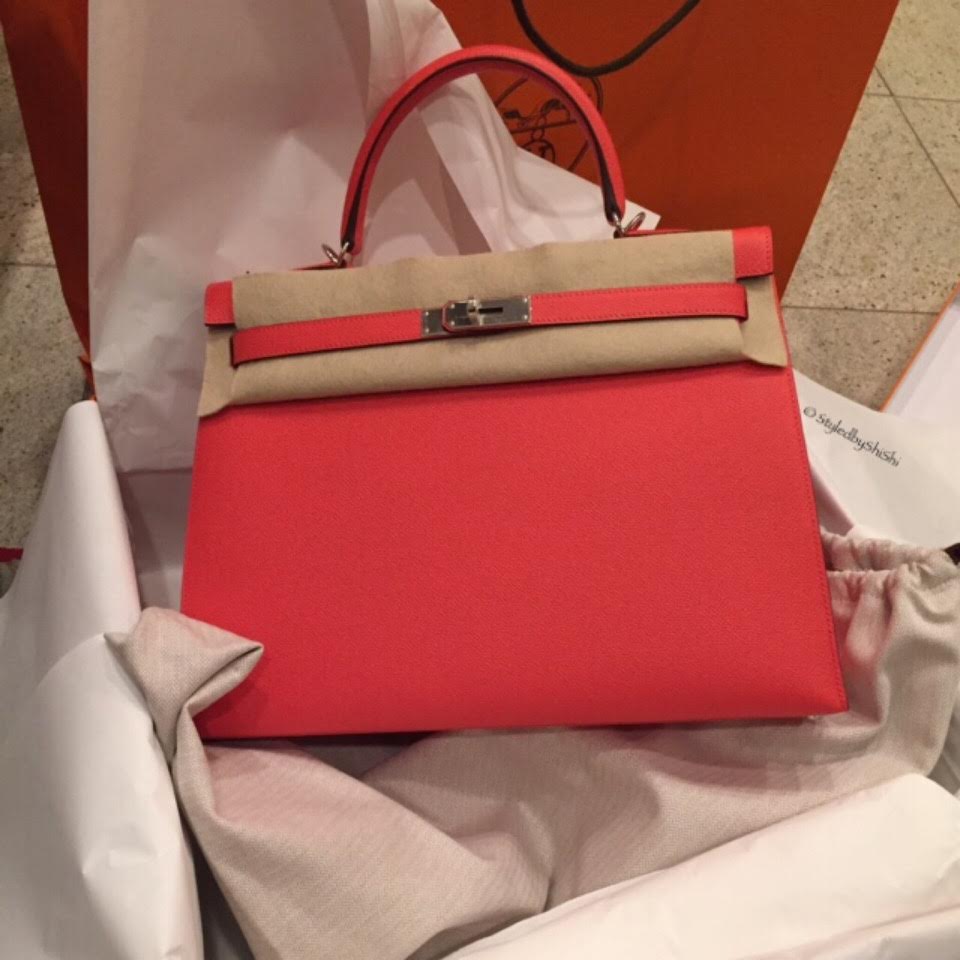 I took the bait for the third and *hopefully* last time when a certain holy grail Birkin 35cm in the  highly coveted Gold color came my way. I could not resist. Yes, I am fully aware that  I wasn't a fan of the B35 the first, but .old habits die hard though. I blame the brilliant Hermès marketing (or lack thereof) strategies.
Needless to say, when not bulldozing innocent pedestrians off the sidewalk, my precious B35 spent a lot of time collecting dust on my shelves. As history repeats itself, it was recently re-homed as well. Monumental oops X 3.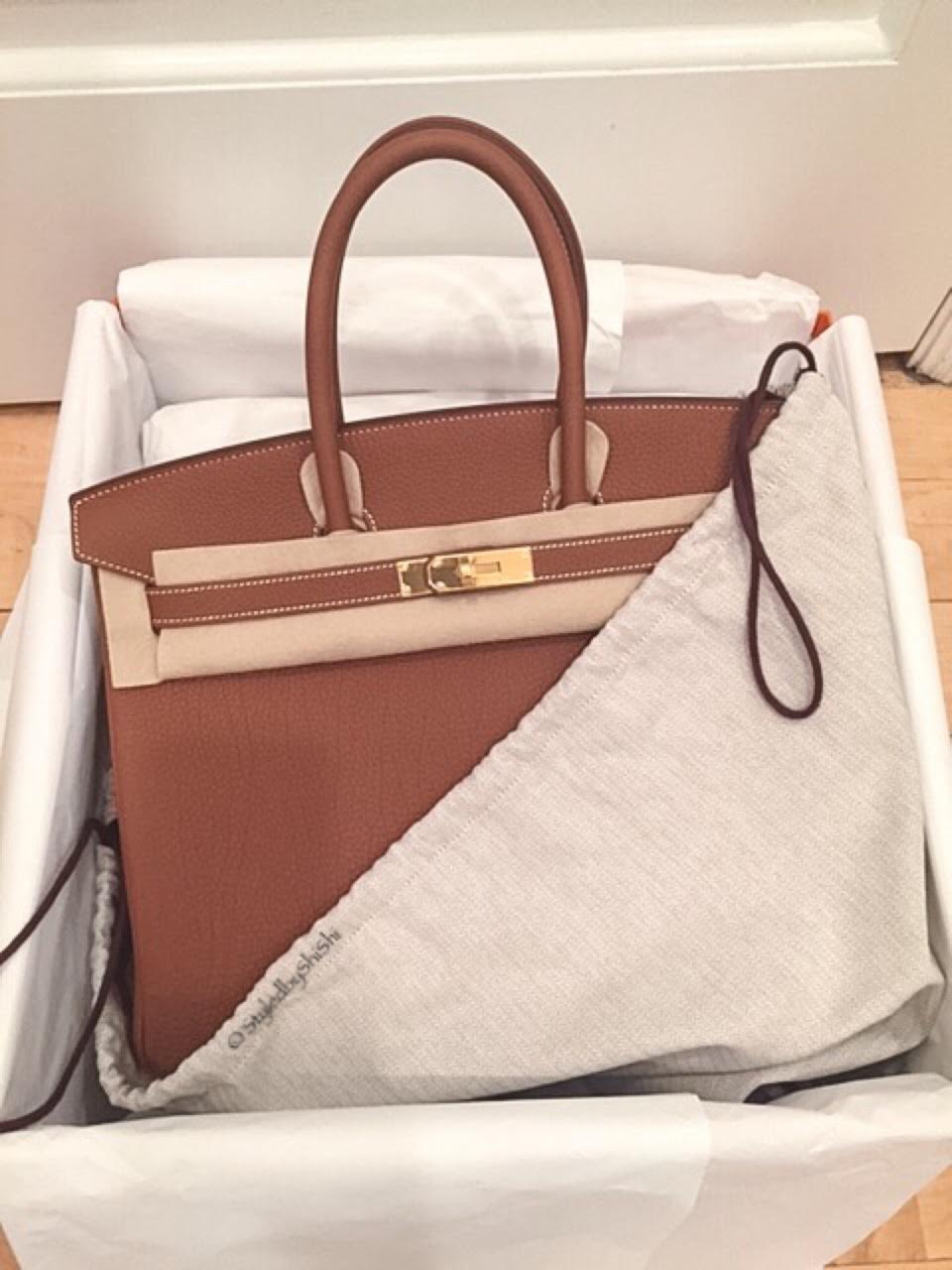 It is currently safe to conclude, I have finally learned my lesson. L x W x H is my most important factor in determining if a potential Hermès handbag purchase "measures up". Sure, some will argue that the determining factor is not the "size". but rather it is the "bag" and how it makes you feel…Empowered? Confident?
Personally, I felt silly lugging around a bulky bag just to carry a few daily essentials:  wallet, abandoned loose change, keys and some matte lipstick. Scouring the depths of a 35cm wide bag for a pair of keys was an onerous task. Toting a large Birkin while pushing a heavy stroller with a toddler clinging to my hip-bone was a comical balancing act, giggles guaranteed.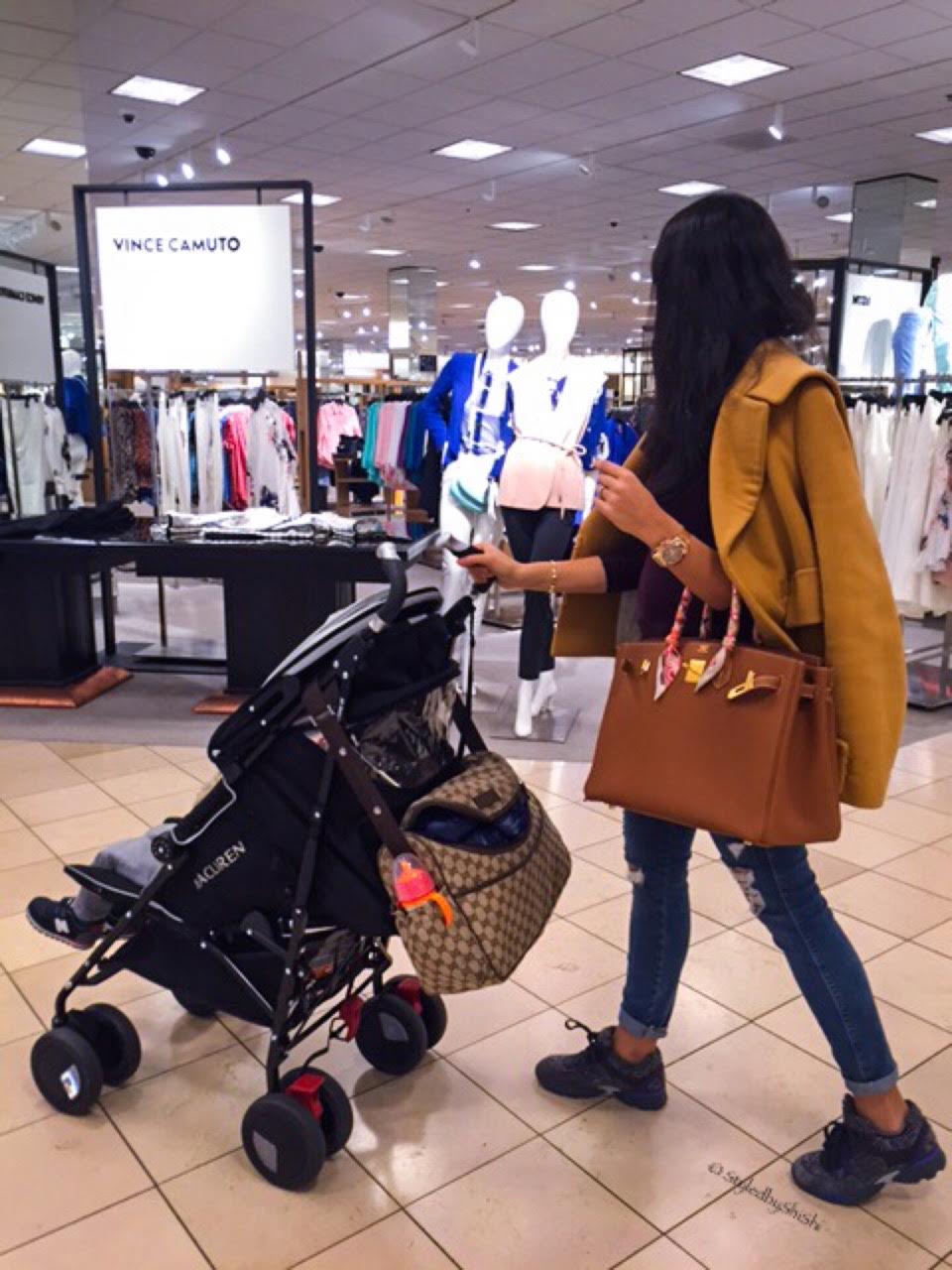 After a long journey of hauling around overwhelmingly large handbags, it is a relief to scale down.
If you made it to the bottom of the page, you can imagine the surprise when H Fairy offered the very first Kelly 28cm size, to my pure joy and delight. It is a gorgeous burgundy red named Rouge Grenat in the relatively new Evercolor leather. A perfect cross-breed between featherweight Swift and grainy Togo leather.
This size fits all of my daily necessities while merging aesthetics with practicality. The hands-free option with a shoulder strap is key. A perfect combination for a mom on the run like me.
Allow me to share a few pictures…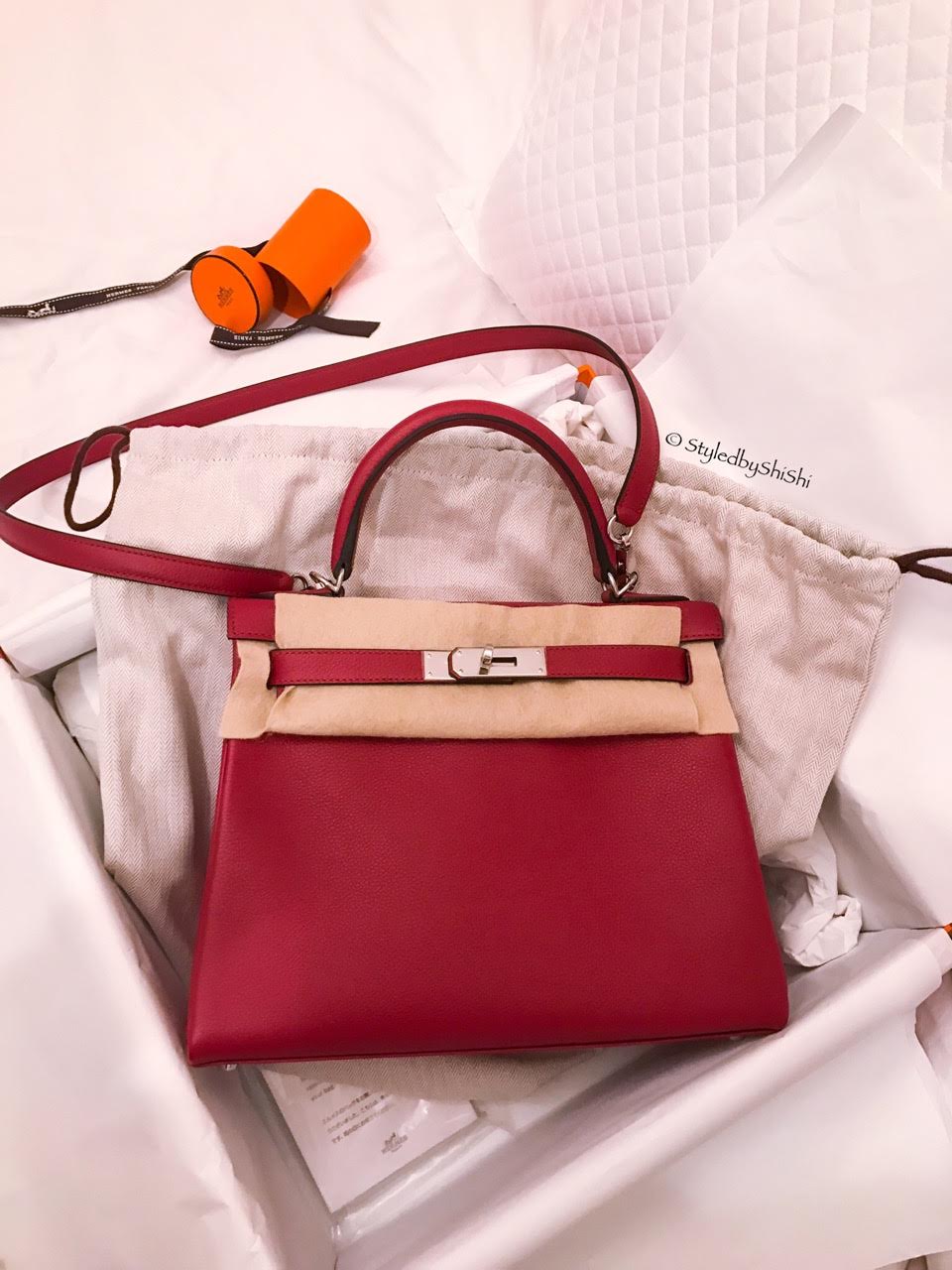 Thank you for letting me share an honest episode of #MyHermesChronicle with you. As to my final words of advice, please take the time to pick a bag that is the right size for you. It will surly save you time and heaps of money too. And thus, my hunt for smaller handbags continues.
Happy Hermès Games! And may the odds be ever in your favor.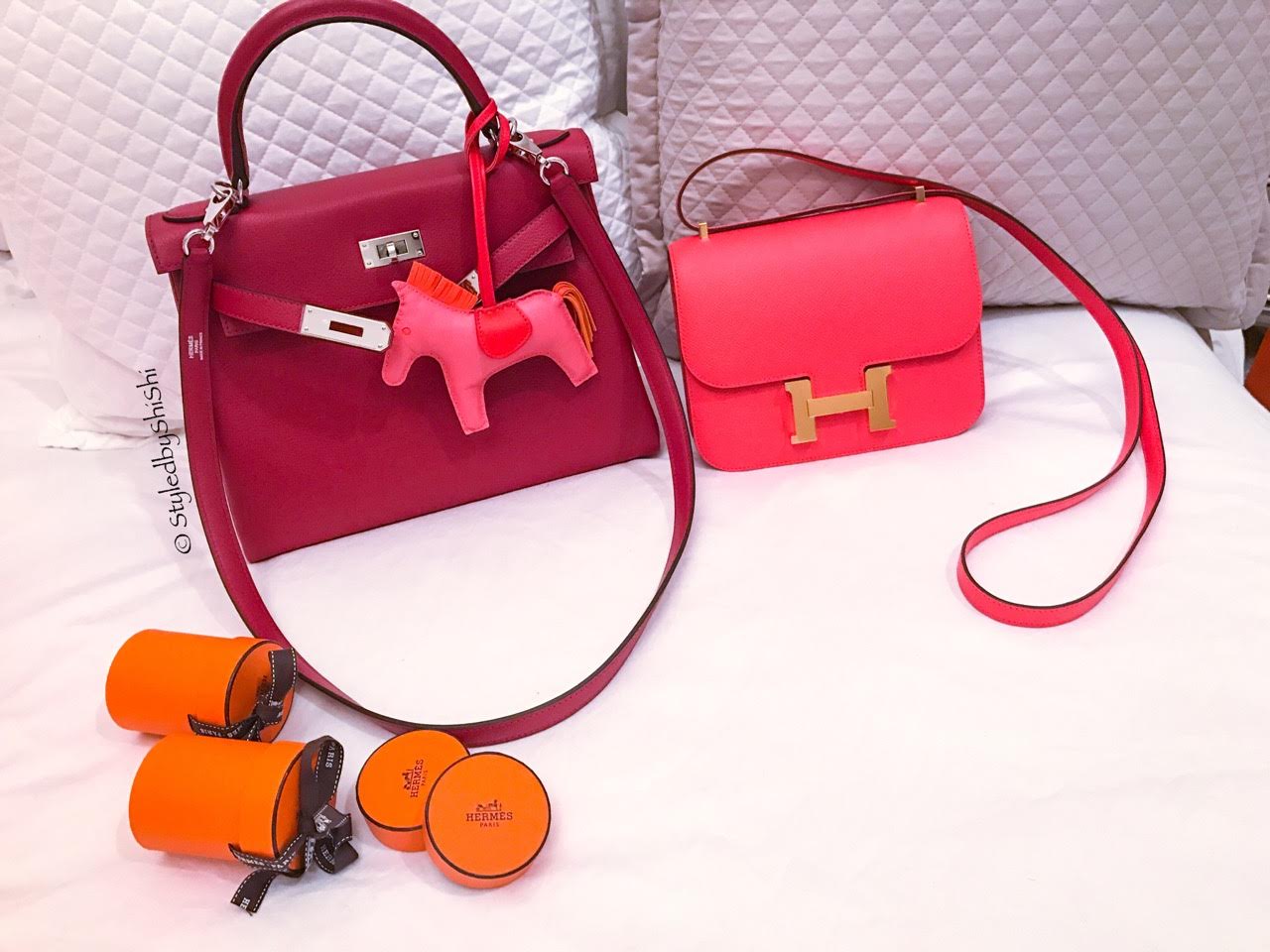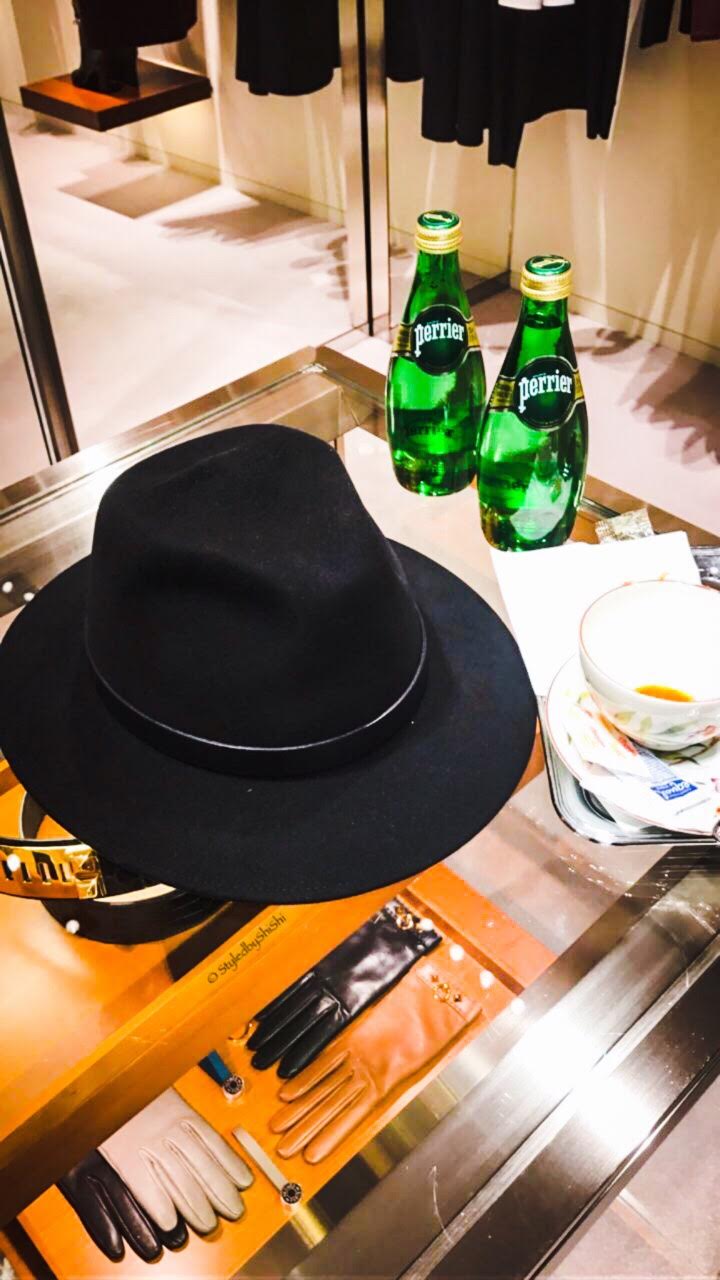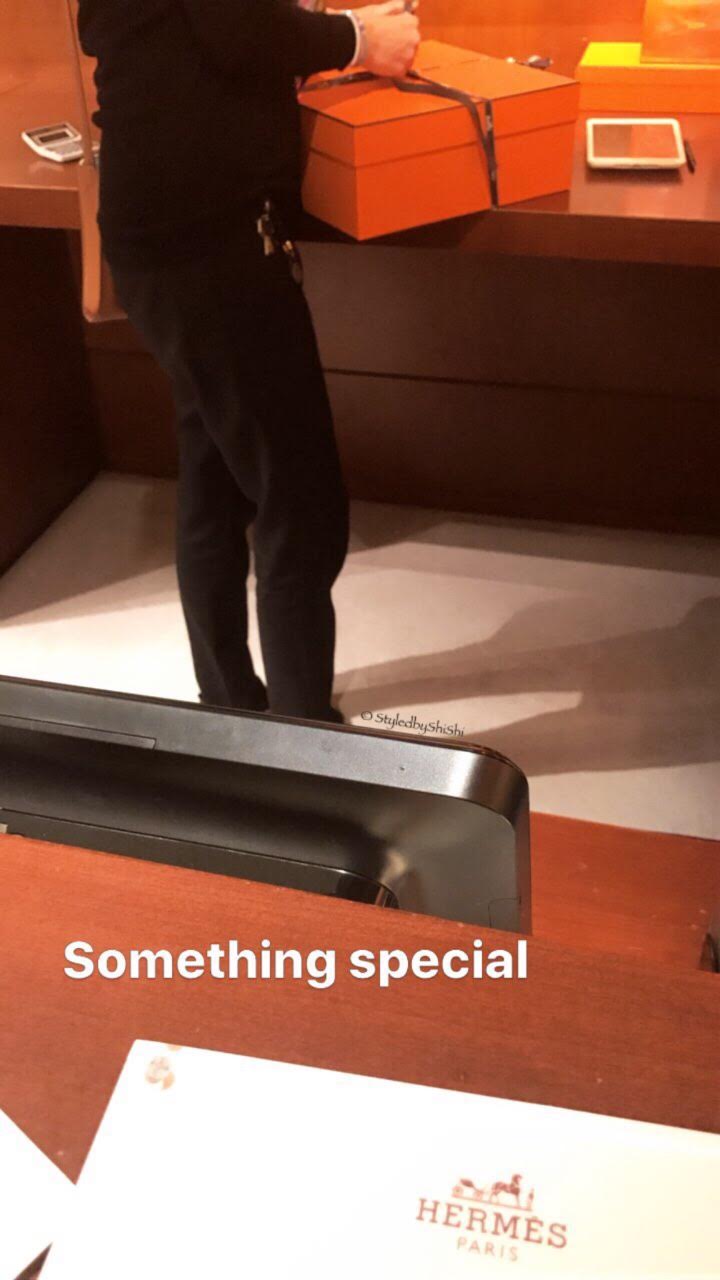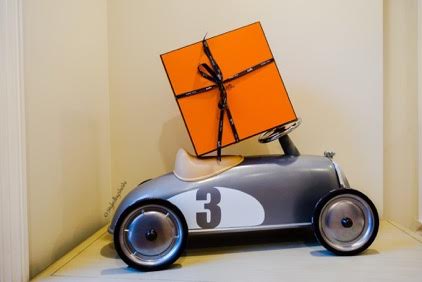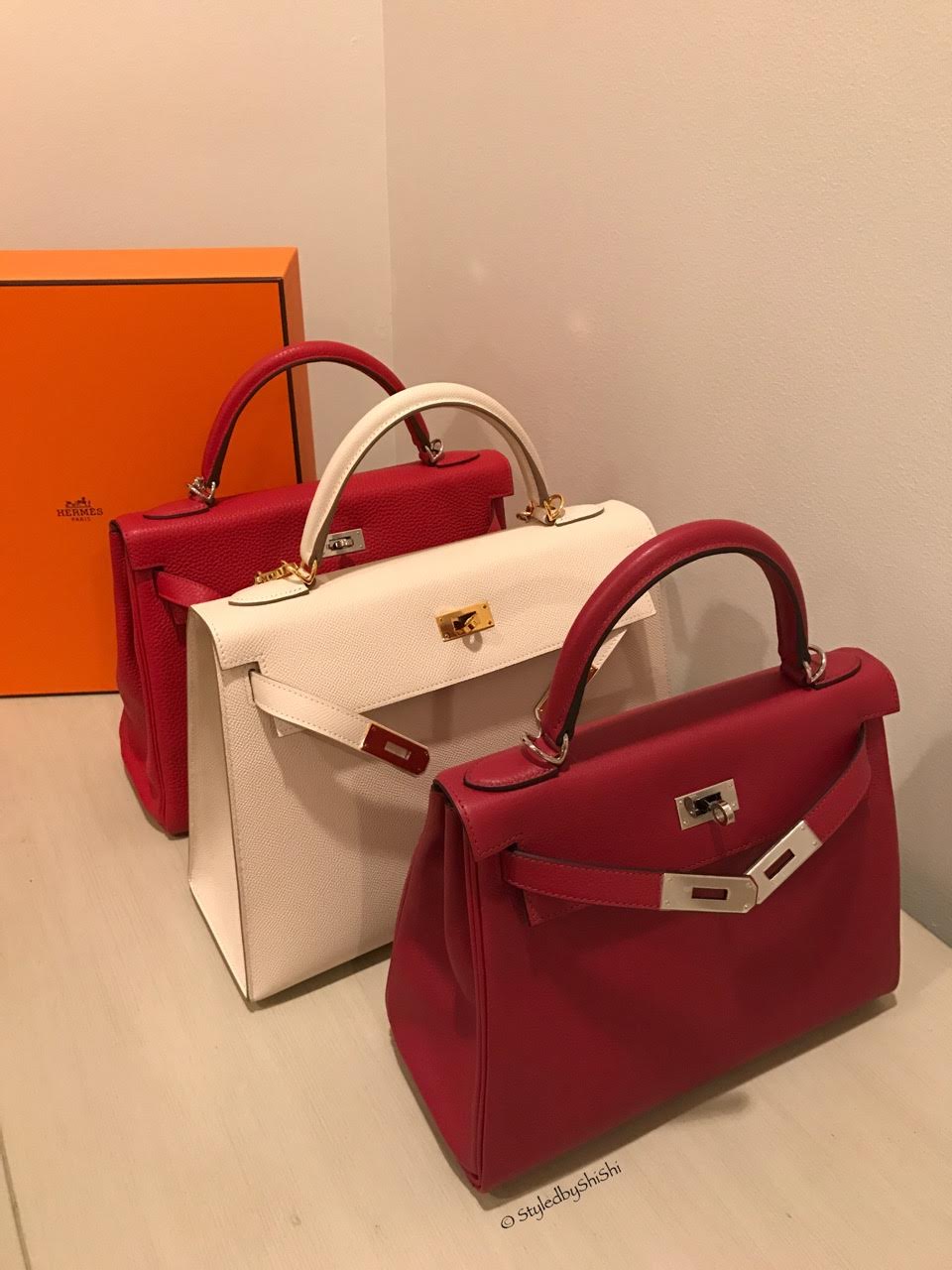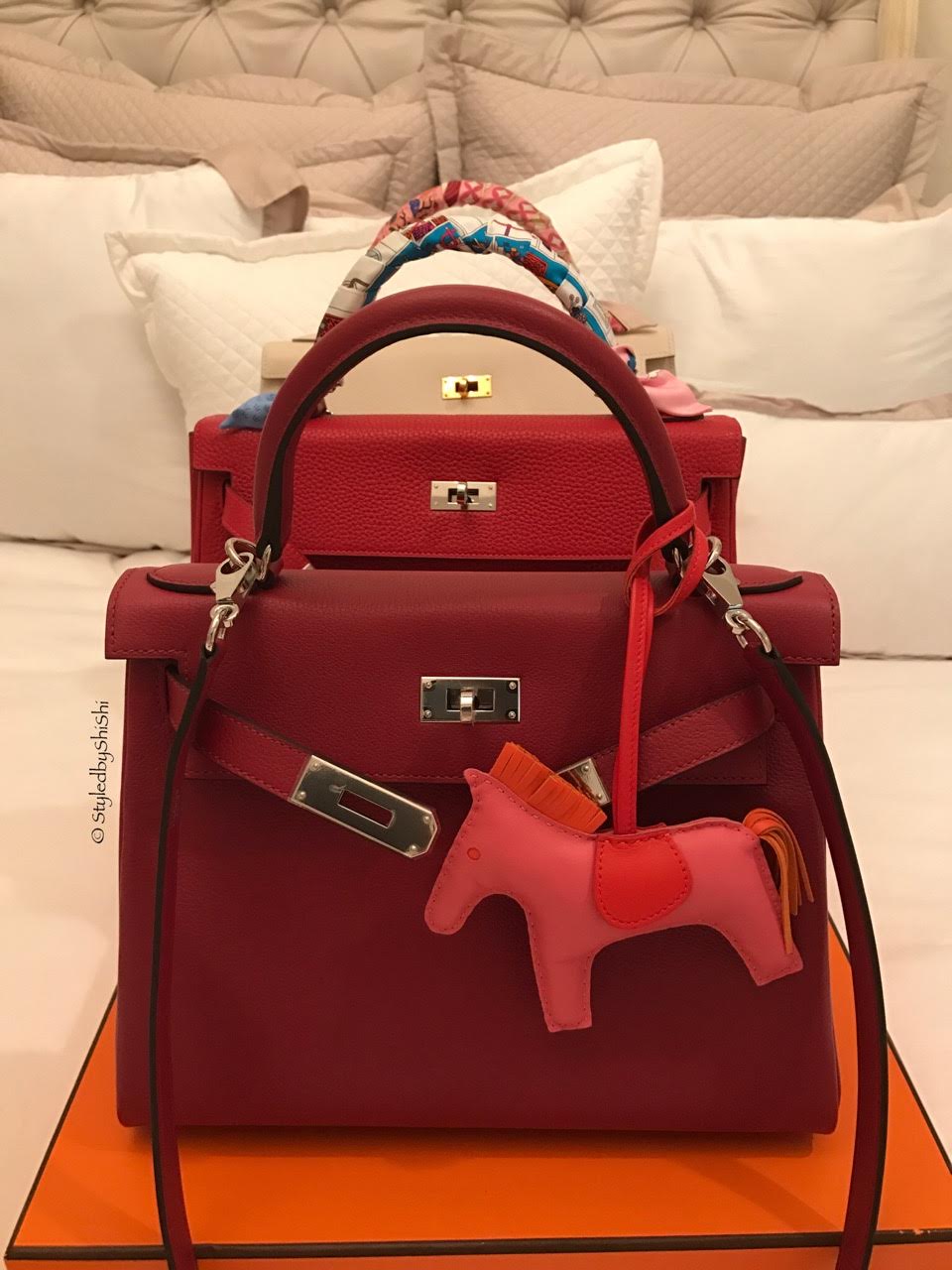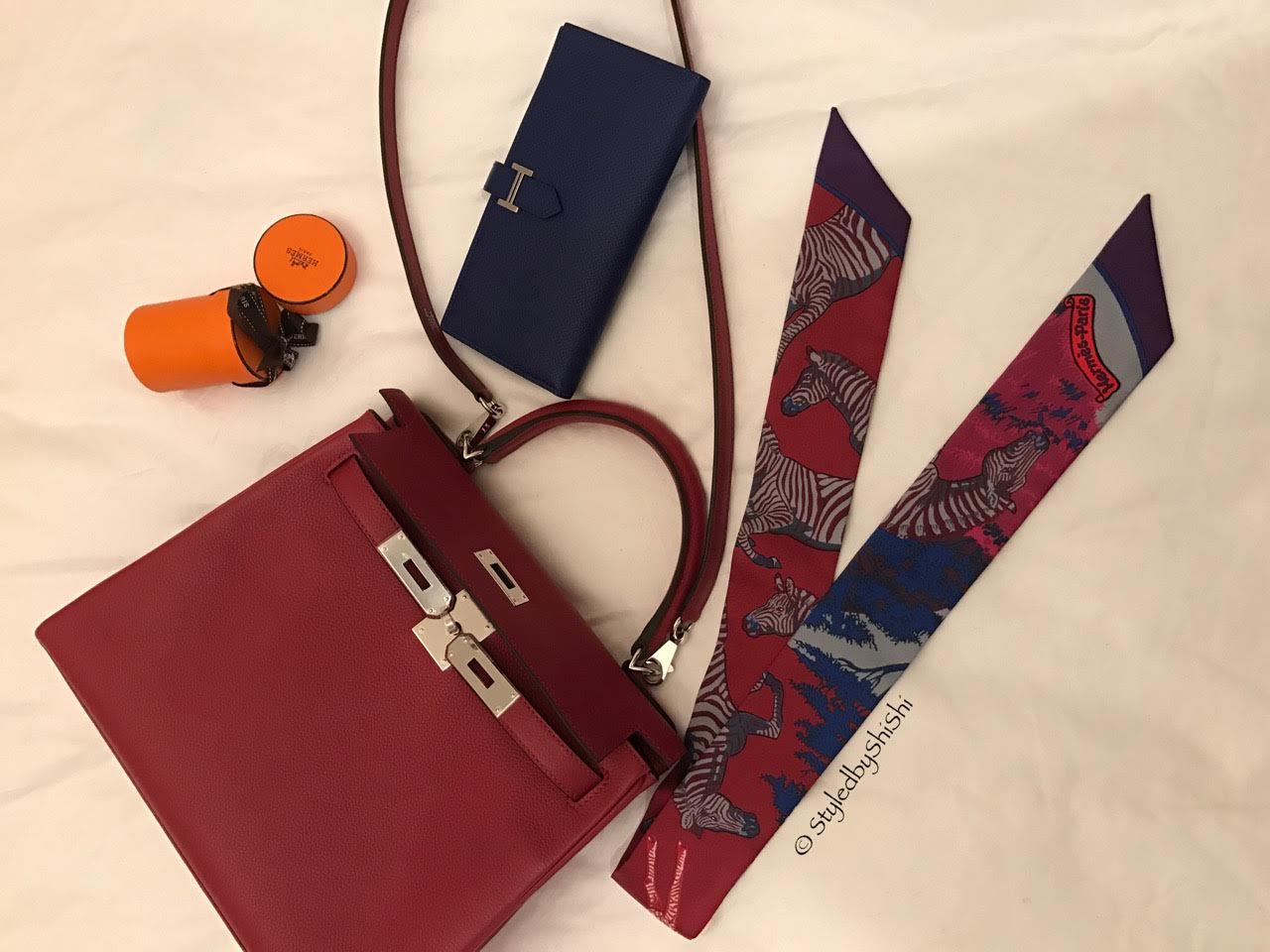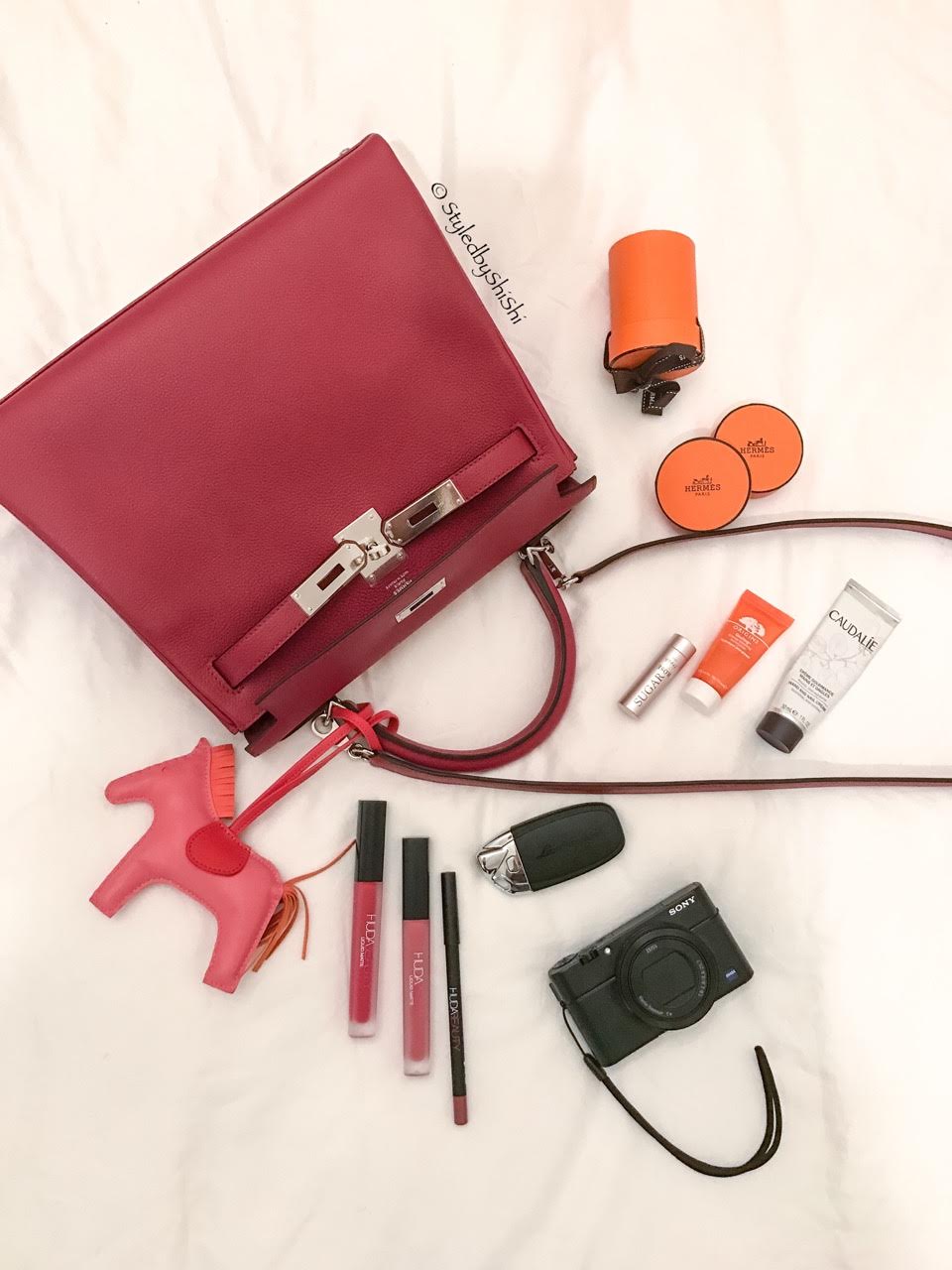 Updated: May 22nd, 2017