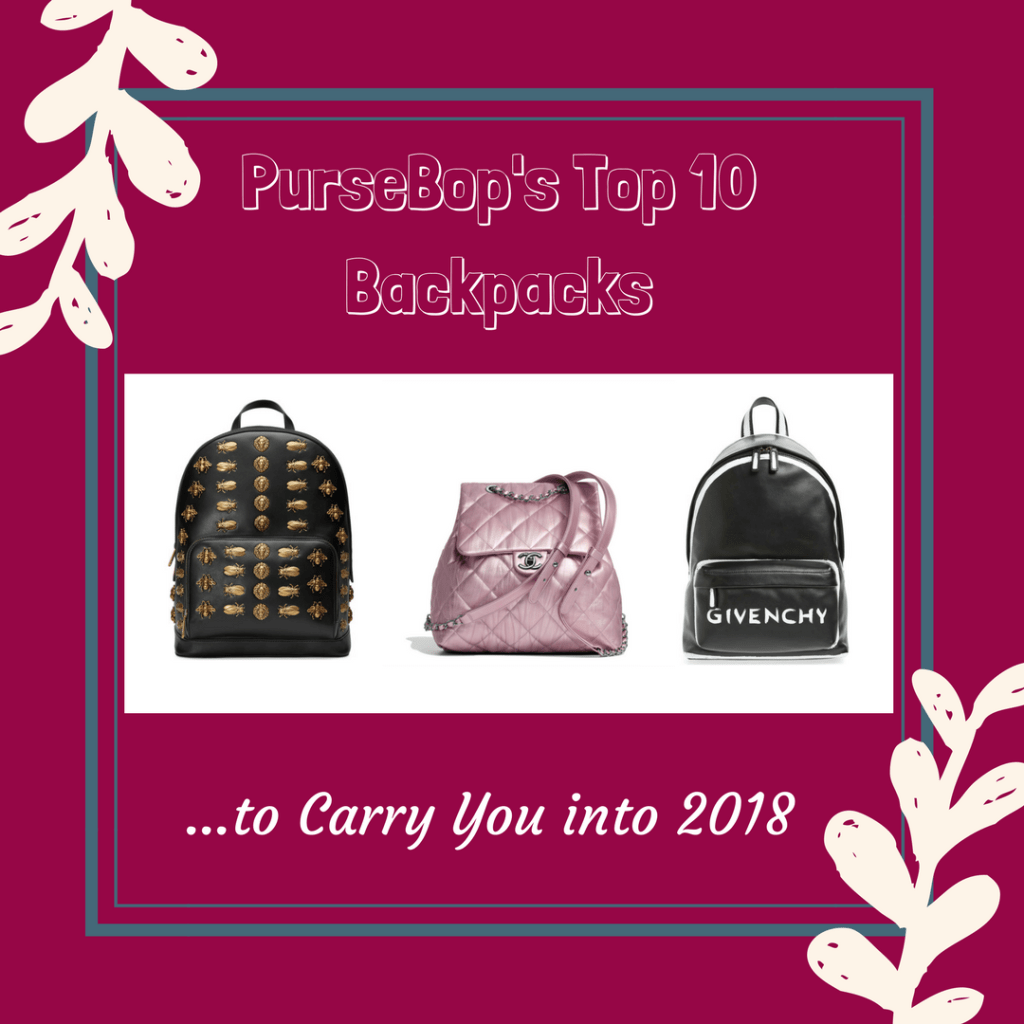 Dear PurseBop Family,
We hope you've had a warm, cozy and family-filled holiday season with plenty of fashion friendly gifts. (We know we did!) Although the holidays are just about over, that doesn't mean you can't do some last minute end-of-the-year shopping!
If you're seeking something extra special—and unique—to carry you into the new year, look no further than these 10 backpacks that PurseBop has curated for you. Backpacks, as I'm sure you've seen on IG and celebrities, are having a major moment. (Read YAY or NAY: Mini Backpacks?) They're convenient, comfortable, stylish and reminiscent of our school days. And who doesn't love a little in-vogue nostalgia? Keep scrolling to find out PurseBop's picks! We think you might love them.
*Just so you know, these bags are in no particular order! For more info on the bags, click their pictures or titles.