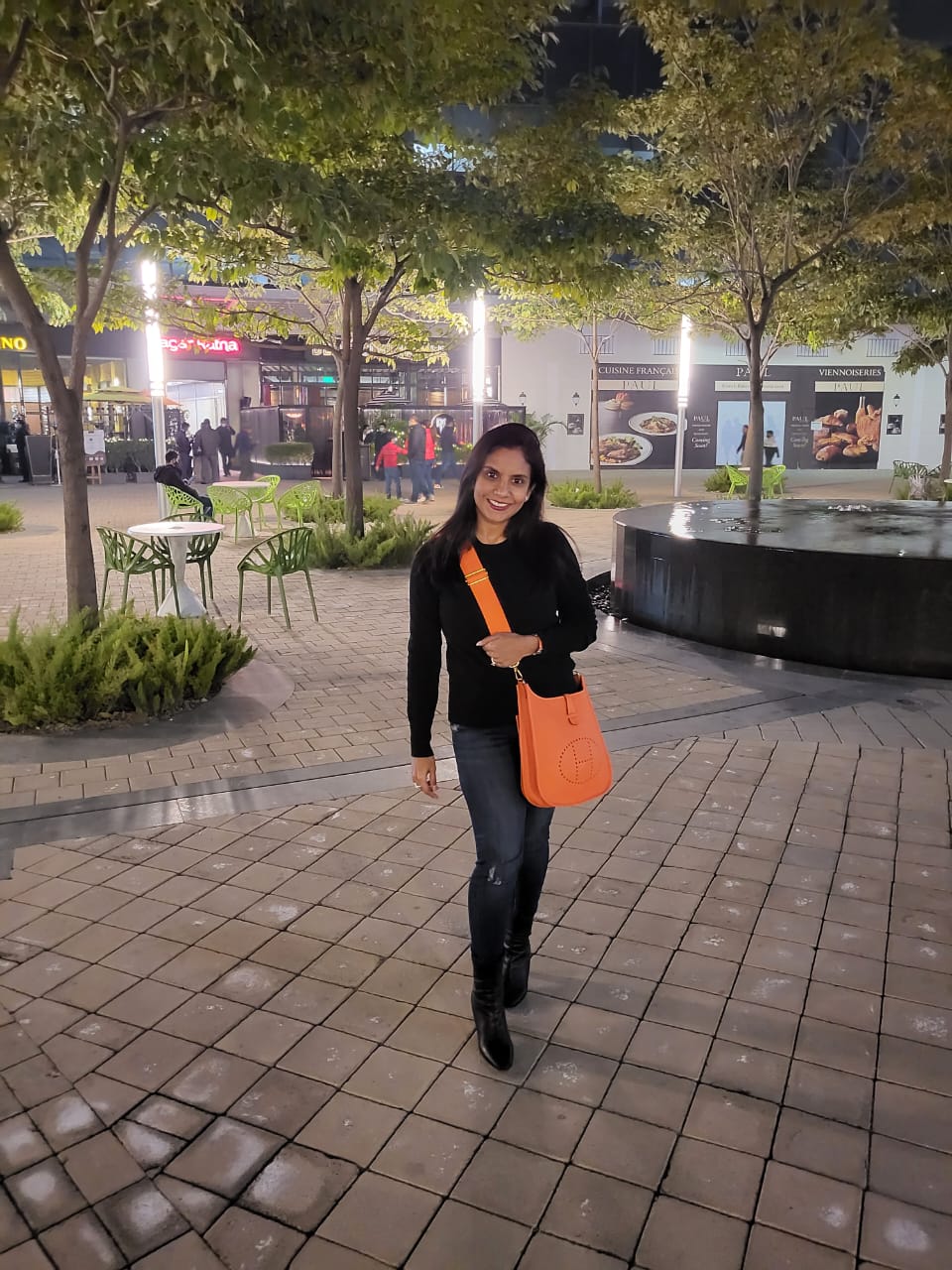 A 29-year old me on the precipice of embarking on my thirty-hood, got a call (on my birthday eve, no less) that my much awaited, utterly beguiling, totally gorgeous, black Birkin had arrived at the store! To cut a long (super memorable) story short, the Hermès Gods blessed me with the gorgeous then HGB on my 30th birthday. It was an amazing kick-start to my thirties. (Read: Is That First Birkin Ever Enough?)!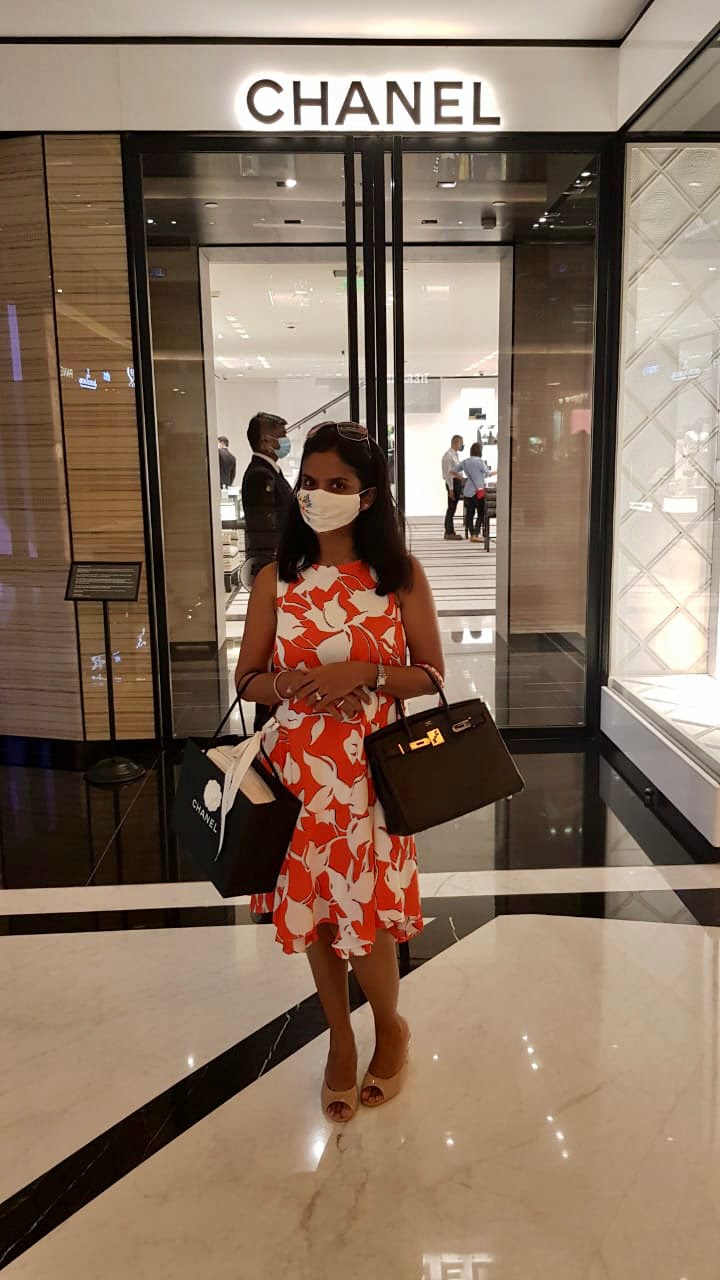 Fast-forward a decade and 39-year old me is again beseeching the Gods of Luxury for another handbag. This time I coveted a Hermès Kelly, to ring in the next decade of my life. Neither color nor size drove my desire. It was just time for a new HGB.
I knew that in order to receive the desired blessings, the Gods would need certain offerings, a.k.a. a juicy purchase history! But having moved cities in the past decade – and thereby losing my trusted SA and sales history – I had to start from scratch.
My reintroduction to the orange brand began with twillies for my Birkin and a wish list as long as I am tall. Topping the list, of course, was the Kelly. In other words, it was no small ask.
As my birthday eve approached, my new SA's number was at the top of recent calls on my phone. Unfortunately, it was pretty much a one sided affair, with only me calling to ask for updates on the Kelly.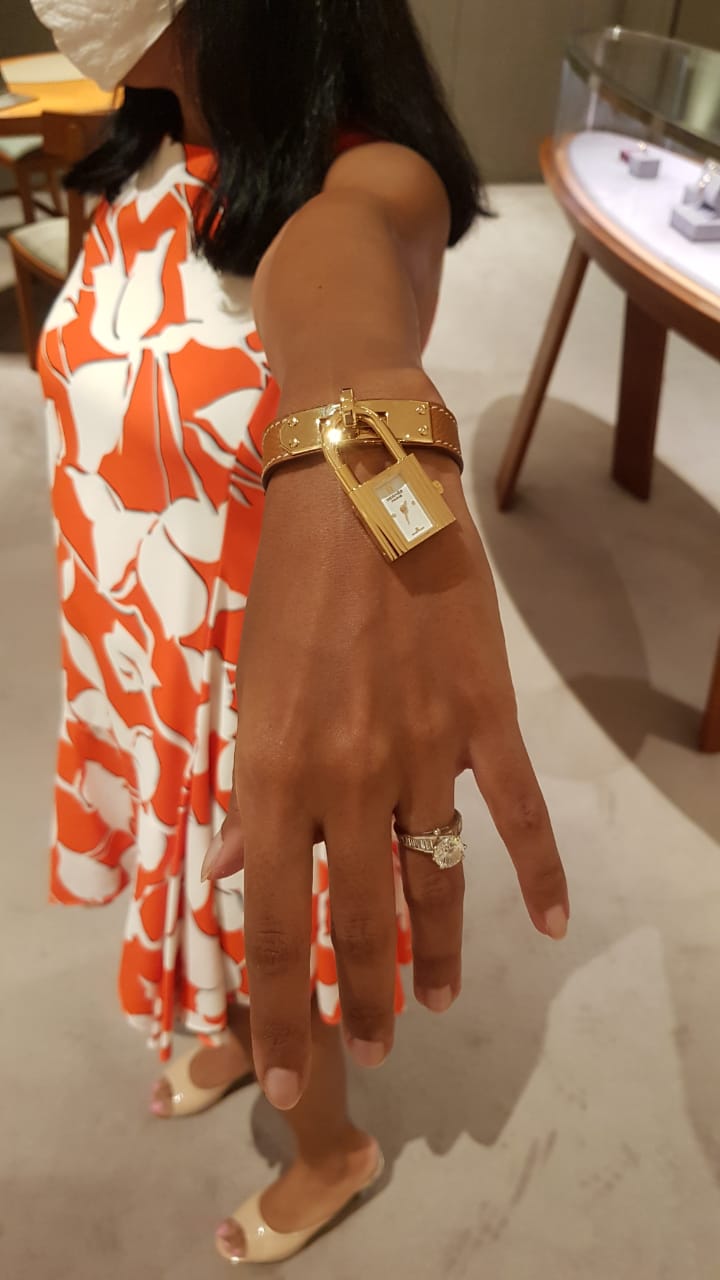 Alas the big 4-0 came and went without a single call from my SA. But I wasn't shattered in my resilience to own my Kelly. It was a sign that I need to beef up my purchase history…and target the other items on my wish list.
Number two on my list was the Evelyne TPM, followed by the Lindy and a Kelly Watch. So my repeated calls to my SA continued not only for the HGB but extended to these other treasures.
After six months of patience (or impatience, depending on the day), my ritualistic call received a positive response. When I inquired whether my SA had any exciting updates for me, at last, the answer was yes.
Apparently, one client's order fell through (praise the lord). As a result, one gorgeous new Evelyne was up for grabs at the boutique. It was in the most awe striking gorgeous shade of coral called Feu. I just knew that I needed this beauty in my life, pronto!
But, there was one hitch. This Evelyne was a size PM and not the TPM I'd requested. Nonetheless, I was determined not to decide one way or the other till I tried it in person.
Read also: Hermes 101: Hermes Evelyne Bag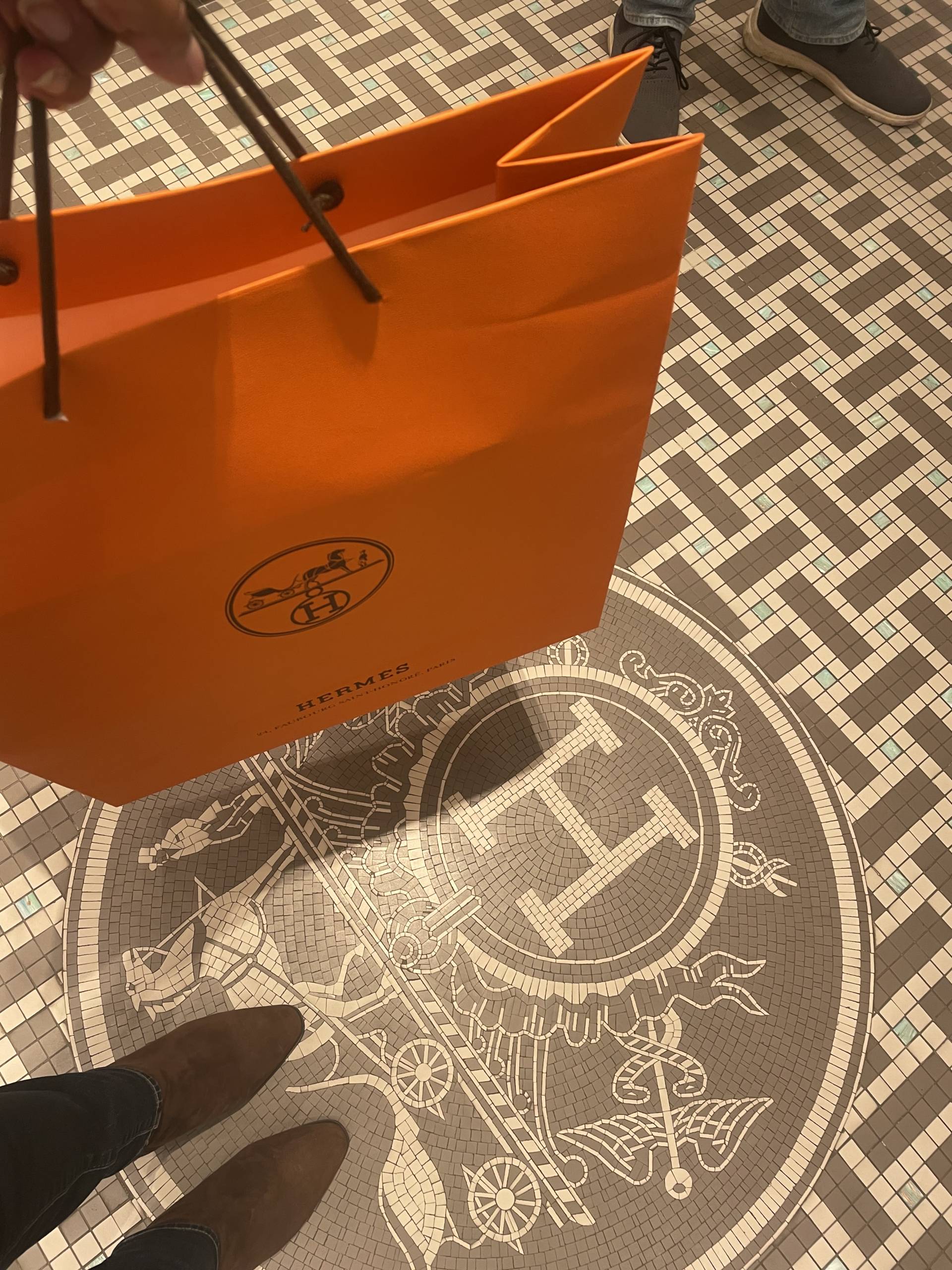 Then came the all-important question: how do I pay for this latest indulgence? Despite all my wishes, it wasn't exactly a budgeted or planned purchase. Amidst all the confusion, in walked my knight in shining armor to save me from my misery and help me get the bag- my husband of course!
As I walked into the Hermès boutique, off went the alarm in my head. Pay attention to whether the size is too big against my petite frame, it blared. Of course I hushed it and absorbed the serenity of the undeclared shrine of luxury savants.
My SA immediately met me and escorted me to a private lounge, where the gorgeous orange box awaited my arrival. As she excitedly lifted the cover I caught a peek of the bag yet to be pulled out of its dust cover…It was love at first glimpse!
I tried to keep calm as she removed the bag from its cozy cocoon, but my mind and heart did cartwheels with happy anticipation. Over my shoulder went the Evelyne PM and to my surprise it looked positively perfect. I blessed my SA in my mind and asked her to prepare the champagne before hubby dearest changed his mind about his sudden generosity.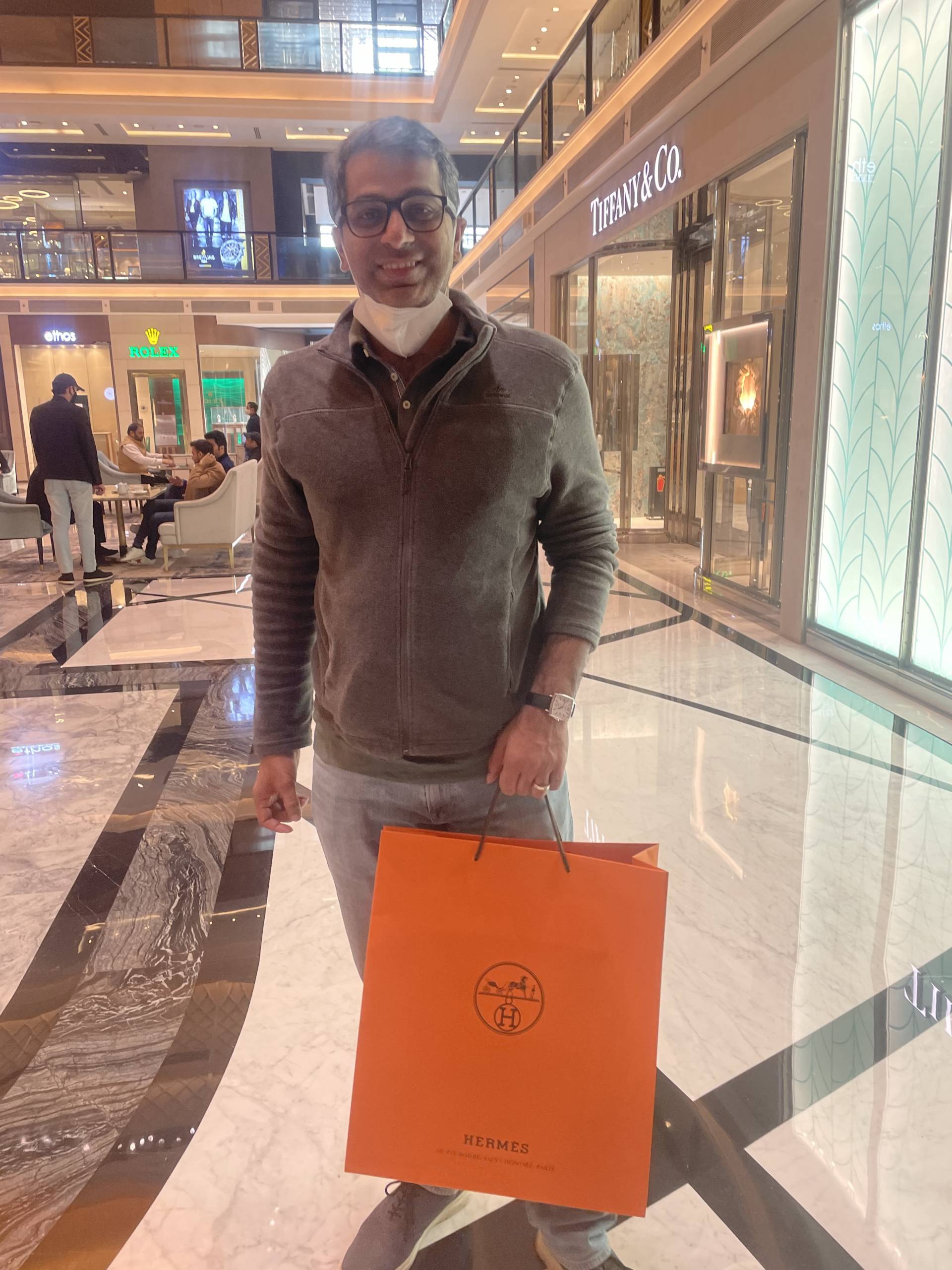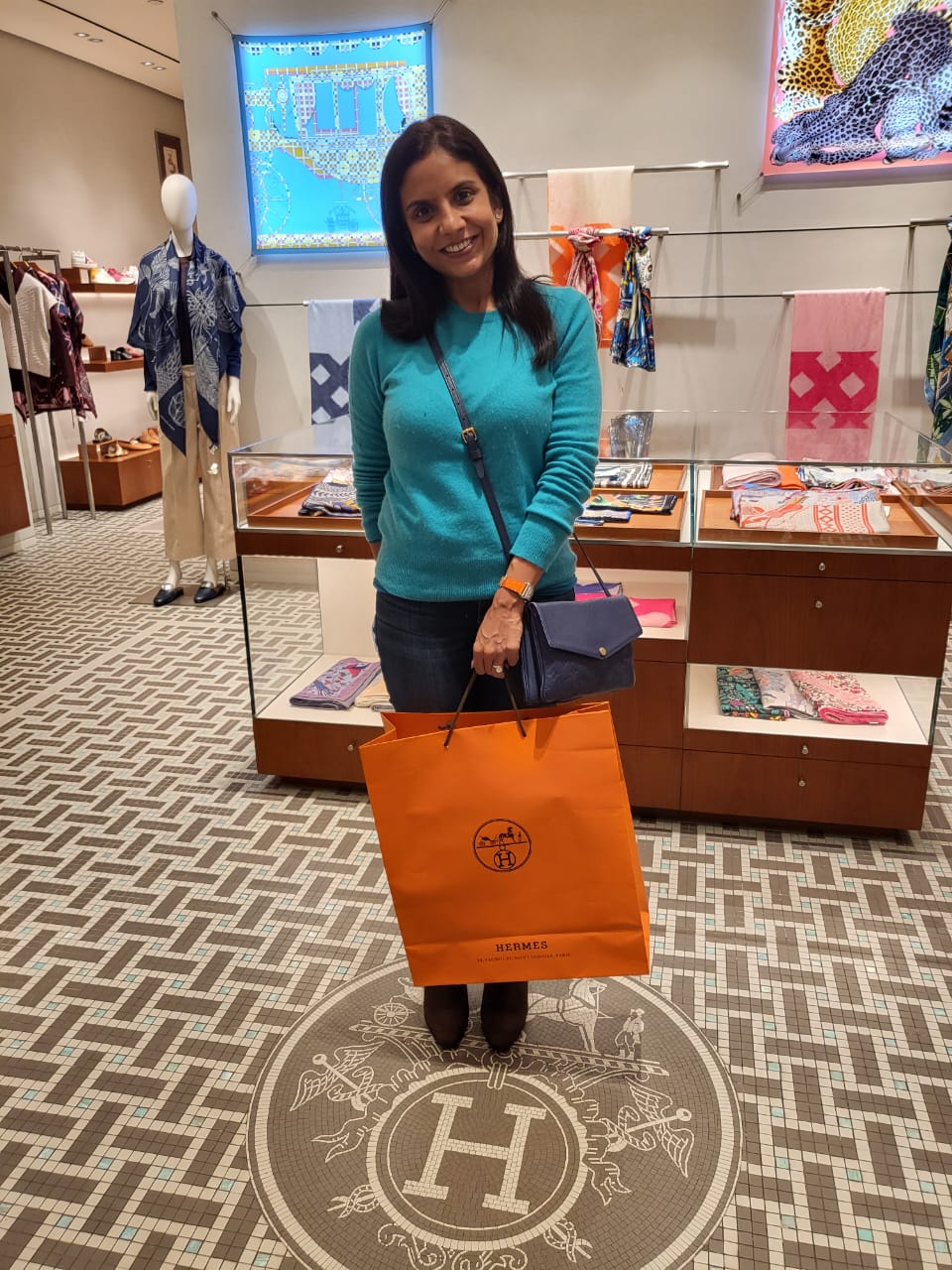 Before I took off with my new beauty, my fairy godmother (oops…. I mean my SA) warned me about blue jeans bleeding color onto the beautiful bag. A warning perhaps I took too seriously – I've never worn the bag with any colored jeans to date.
The Evelyne PM is wonderfully spacious and comfortable to use, especially for a mum of two! It accommodates everything to see me through the day- a large wallet, sunglasses and even a scarf and an iPad!  The wide canvas strap deserves a special mention on account of being the sole factor that makes the Evelyne the most comfortable sling ever. Also, the Clemence leather makes the Evelyne slightly more resilient towards scratches and therefore low on maintenance.
With a casual chicness that seems to just uplift my daily look, this Evelyne is utterly insta worthy!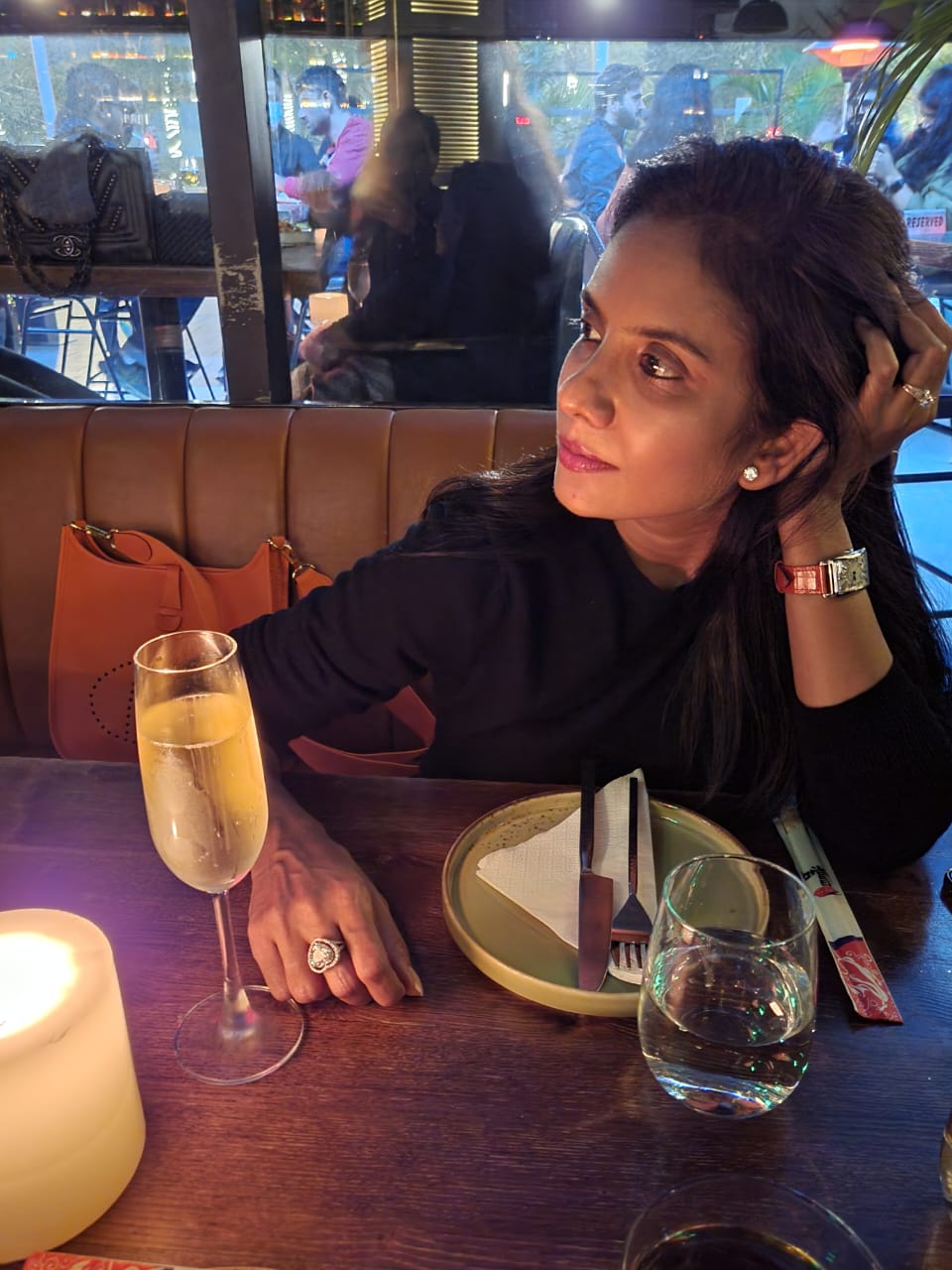 Shoot for the stars and you'll land on the moon; they say. I took a shot for the Kelly and landed on the Evelyne and I couldn't be happier.
In my honest opinion, not only is the Evelyne a great entry level bag given its rather affordable price point, it is also a must have for women who need a stylish bag that works for an on-the-go lifestyle! So if you don't have one, I highly recommend calling your SA right away!
About the contributor:
Based in India, Sudha is a marketing consultant and a content writer by profession. She has been an integral part of team PurseBop since Feb 2020. Her background in economics and marketing, coupled with her penchant for luxury, make her perfectly positioned to present insightful and engaging content to our community. A handbag and jewelry aficionado, this working mother of two looks forward to sharing many more snippets from her journey with luxury over the years to come.