The powerhouse Louis Vuitton is undeniably an "it bag" maker. With a simple game of LV word association, the Monogram speedy probably instantly pops into your head. Louis Vuitton has turned over classic after classic, and their handbag game hasn't showed any sign of slowing down. Recently many of LV's signature bags were commemorated in mini form in the Louis Vuitton Nano collection. Louis Vuitton has also released more traditional styled bags with modern flair such as the Dora tote and Garance bag. Even with great new releases, it's hard to say if Louis Vuitton has had any icon status worthy bags of late. However, PurseBop thinks she may have found a potential candidate: The Louis Vuitton Capucines. Let's take a closer look before you decide…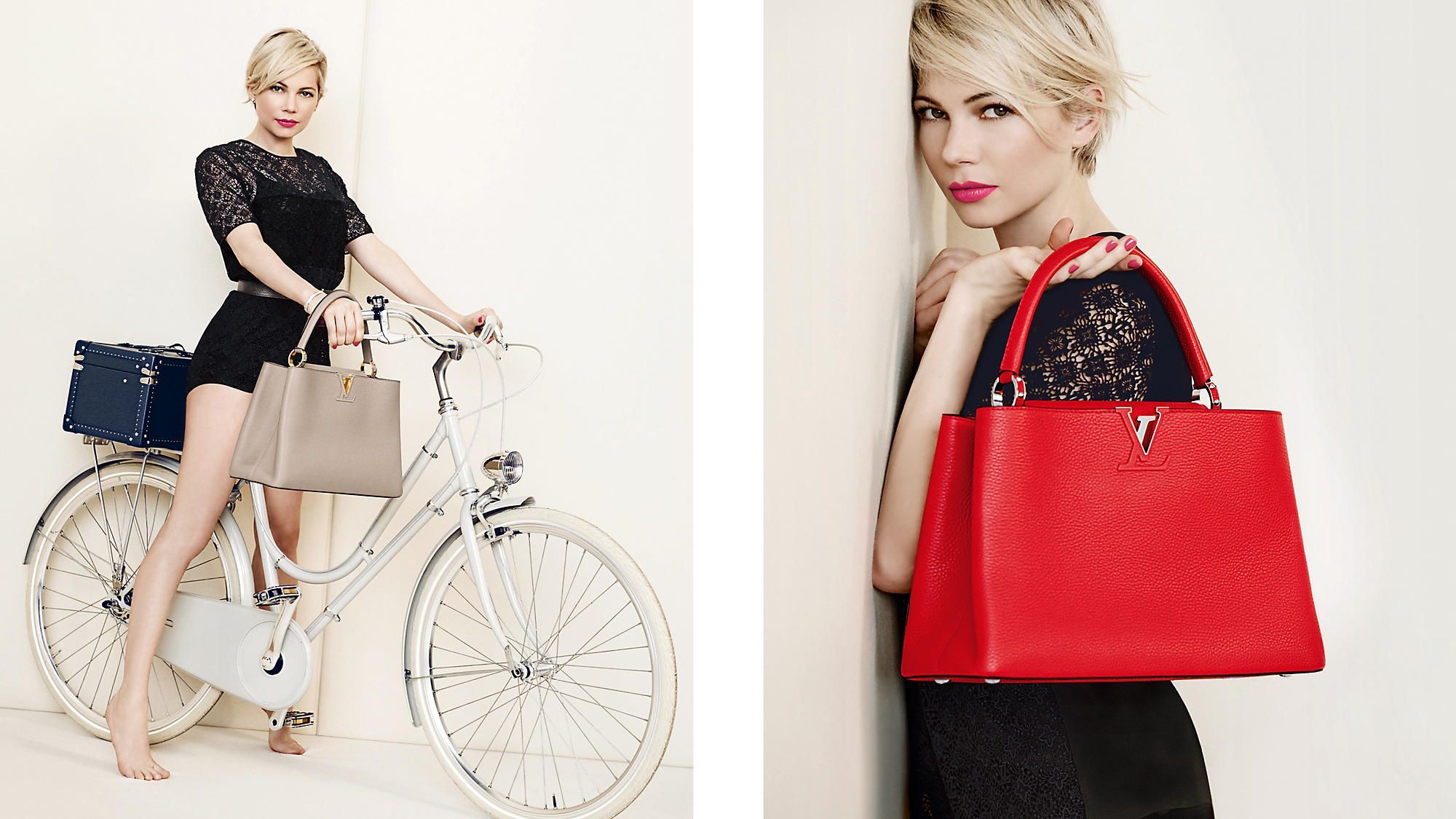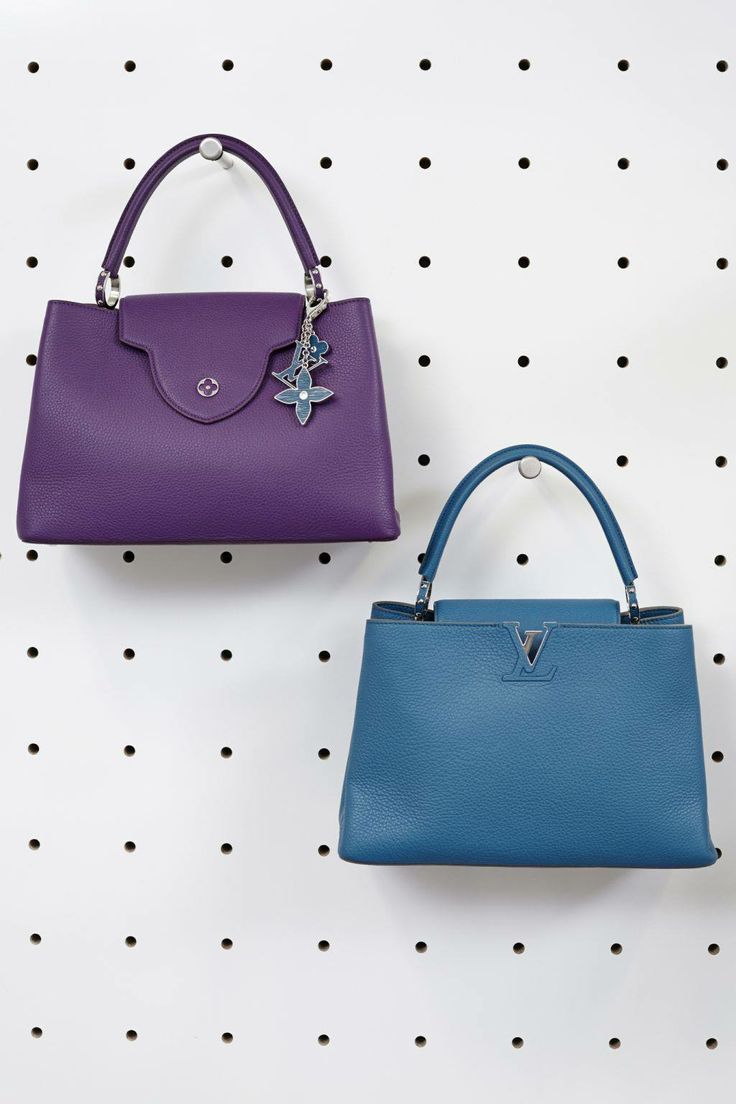 History and Specs
The Louis Vuitton Capucines was first introduced in the Fall/Winter 2013 collection. The bag takes its name from the Rue des Capucines in Paris where Louis Vuitton opened his first store in 1854. The heritage of the name adds even more to its classic appeal. The Capucines is fairly structured and boxy like many vintage bag shapes. It has a semi-rigid top handle attached by jewel like rings. Its sides angle out like a slight trapezoid giving it a modern touch. The Capcuines combines its sleek aesthetic with functionality as it features two inside compartments (1 flat, 1 zippered) and an inside flap for added security. The flap has a small monogram flower and can be worn outside of the bag to change the look. The LV Capucines comes in 3 sizes BB, MM, and GM. It is easily carried by hand, in the crook of the elbow or even over the shoulder. The BB size features a long strap for crossbody wear.
The Capucines embodies elegance with a design that can't help but be admired. The hardware LV initials in the middle bring the whole bag together with a little sparkle.
Louis Vuitton Capucine Prices
| | |
| --- | --- |
| Style | Price in USD |
| Louis Vuitton Capucines BB | $4,400 |
| Louis Vuitton Capucines MM | $5,600 |
| Louis Vuitton Capucines GM | $6,050 |
Special Styles
Aside from various sizes, the Capucines is available in exotic leathers and even special materials like tweeds and furs. Each season, the Capucines is introduced in even more rich, vivid colors.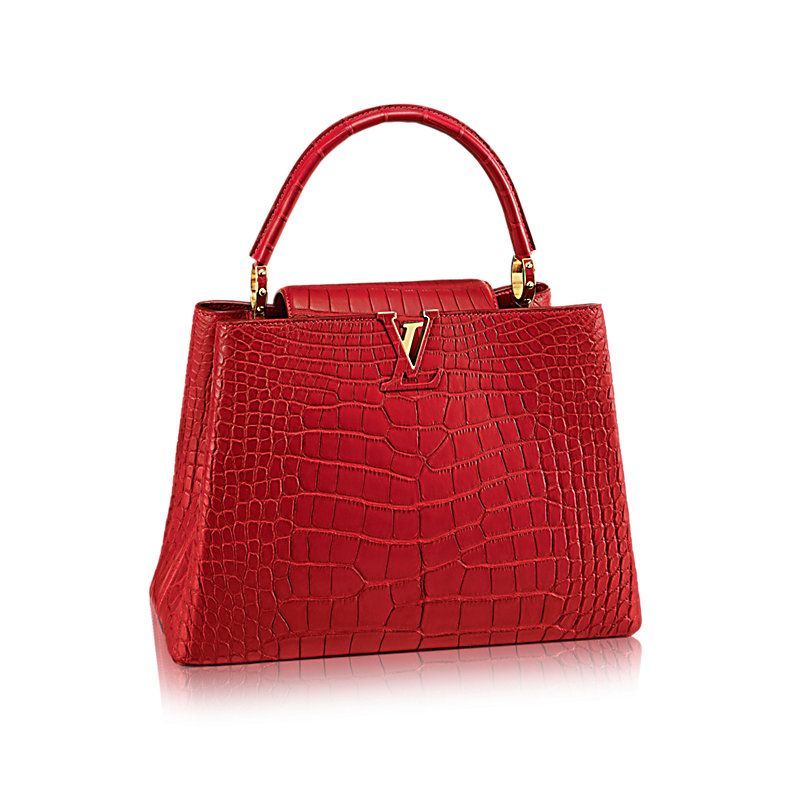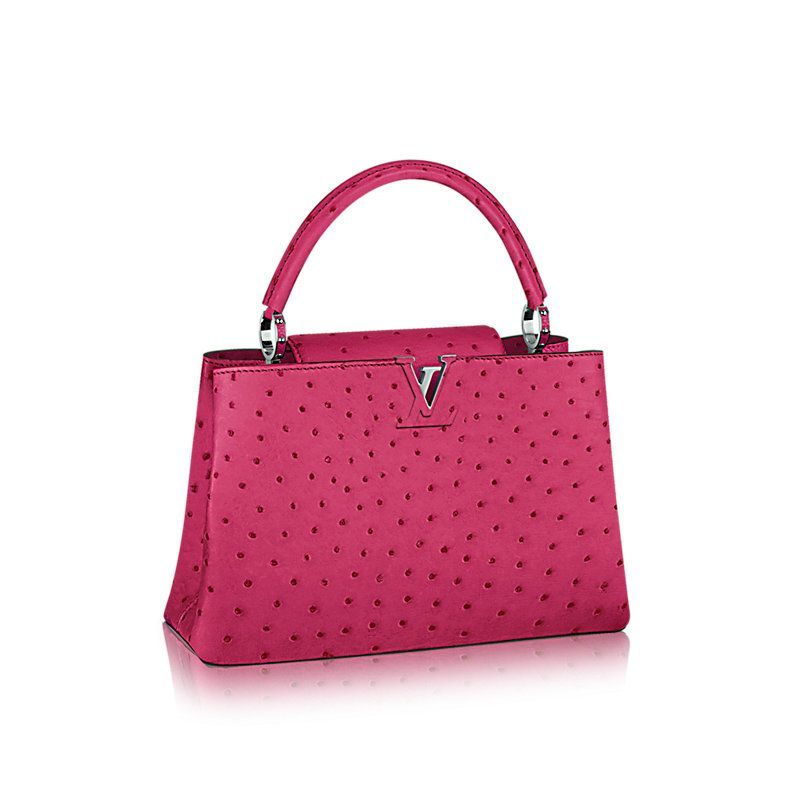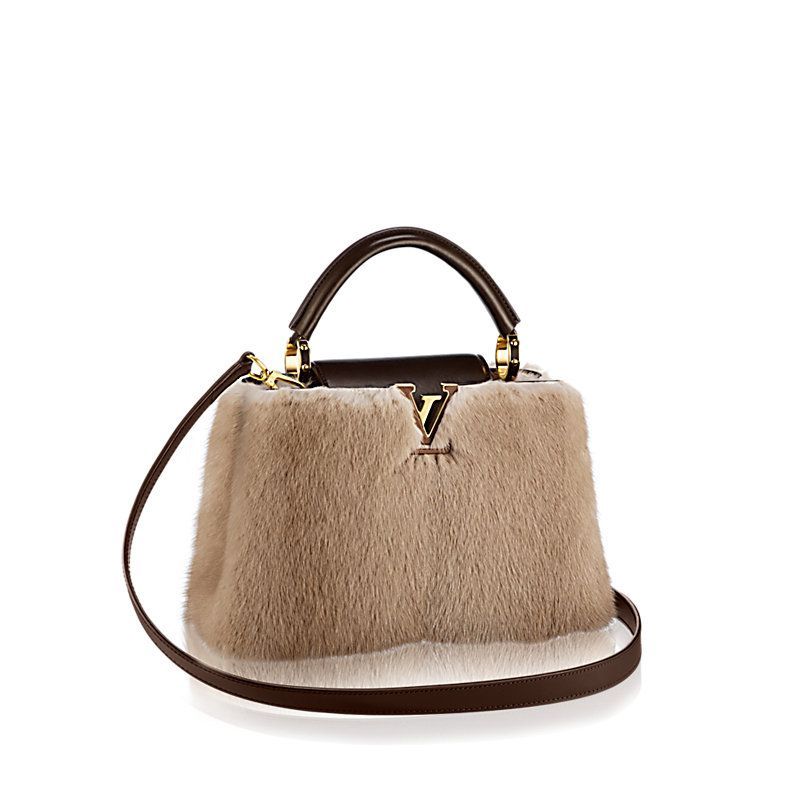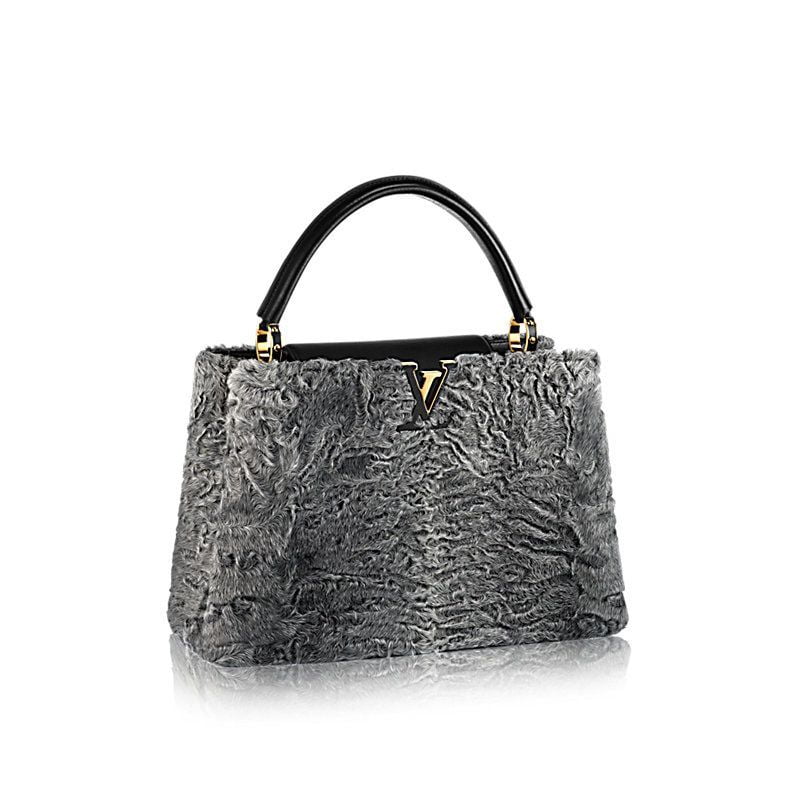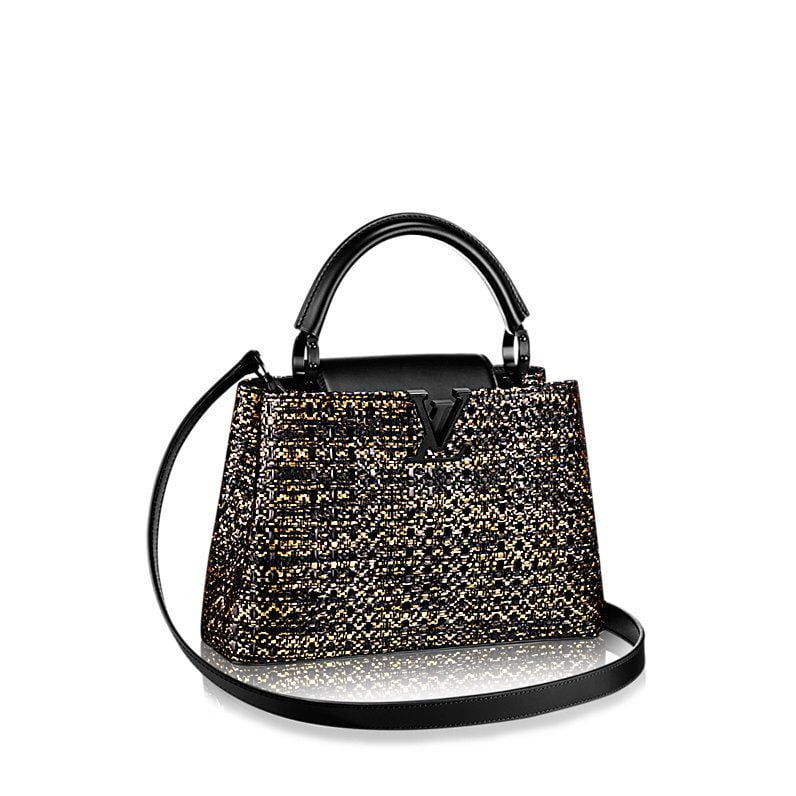 Miranda Kerr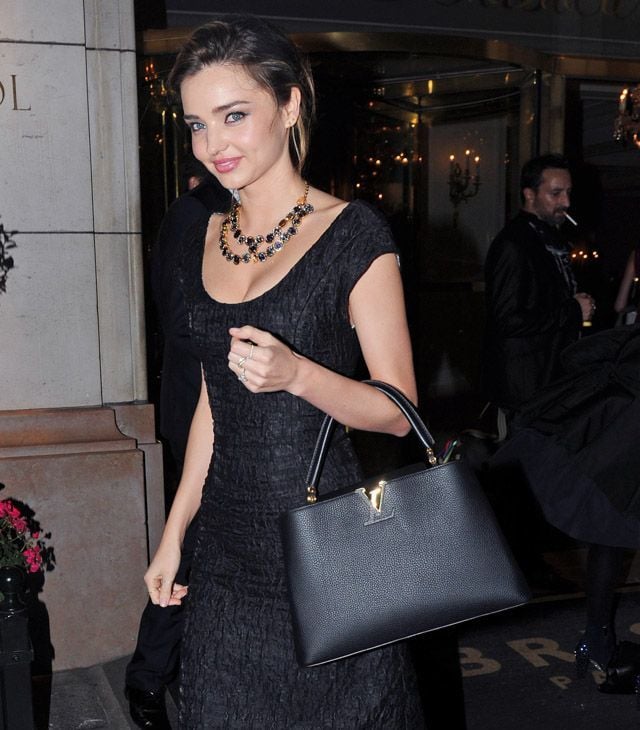 Chiara Ferragni and Marina di Guardo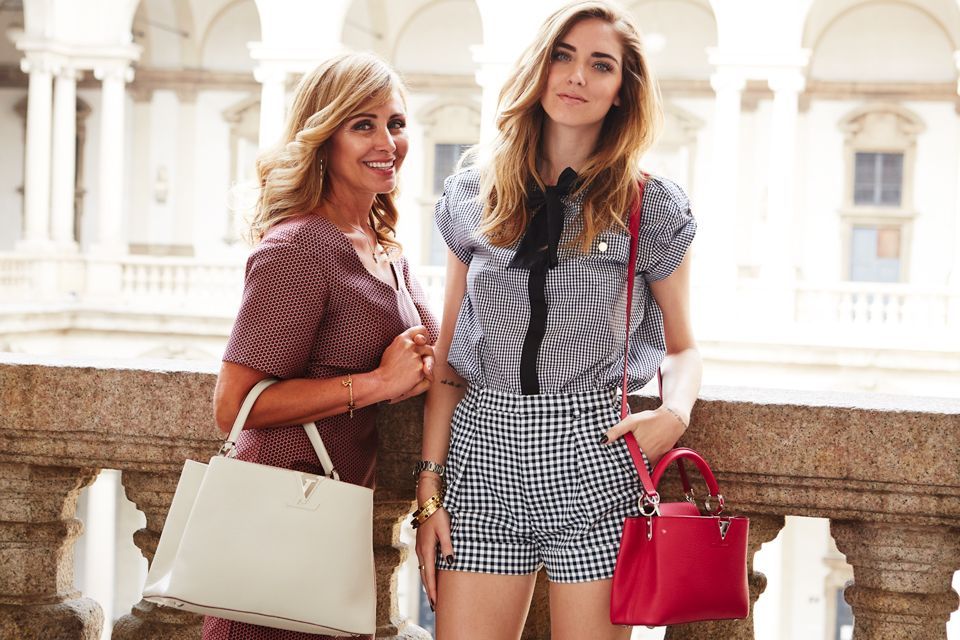 Princess Charlene of Monaco
*carrying the bag with the front flap exposed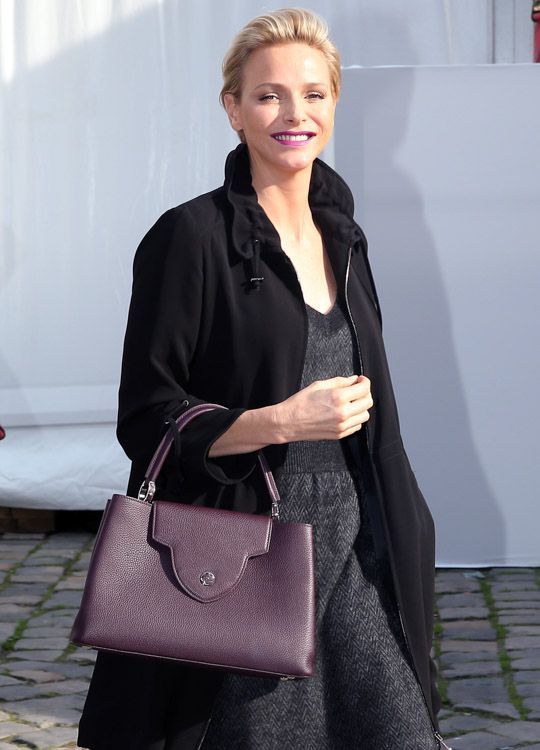 The question goes back to you, can the LV Capucines reach classic status? Share your thoughts and eye candy on the BopTalk threads.