We continue our Shopping Adventures in France series with a detailed look at Amber's experiences and reveals. Each one's selections and savings contribute to her individual level of satisfaction from shopping in France. Amber is the second of my four traveling-companion fashionistas whose handbag math we will study. This project is truly turning out to be an enjoyable one for all of us. Special thanks to my traveling mates for taking the time to share their narratives and pictures for all of us…
Finally, the moment arrived and we were landing in the South of France!  What was to be a second honeymoon for my hubby and me turned out to be a fabulous frenzy of shopping, extravagance and lifetime memories with my gorgeous girlfriends. Having my hubby there, right by my side to carry the packages made things extra special, LOL.
PB: Did you have a plan or strategy of what you wanted to purchase while you were in France?
The Quest for the Mini
Amber:  I really did not begin the trip with the objective of shopping except for a Chanel mini. I thought that if I found a nice Chanel mini for my daughter, it would be nice souvenir for her and make the fact that 'mommy' left her for a week less painful and perhaps would ease my own guilt. I saw a Chanel Wallet on a Chain in St. Tropez and instantly fell in love.  The classic Chanel camellia embossed in silver on the navy blue leather was gorgeous…truly the ideal souvenir of 'Coco from France'. As much as I loved it, I thought a black bag might be best for my beautiful girl's first Chanel. I was content leaving it behind as I was confident we'd surely make it back here to this Chanel boutique again. So off we went to explore some more…
PB: Were any purchases total impulse buys? Were you caught up in the moment of shopping in France?
The Coco Magic…
Amber: In Monte Carlo, we went to the gorgeous Chanel store and not only did I find the wallet on chain that I loved, but it was in black and gold. Feeling satisfied with my find, I was happy to close my transaction and head out to explore the sites of the city.  It was nearly impossible to leave, I wish I could adequately describe and set the scene for you… I really wish one of us had taken more pictures…
Just imagine the glamorous PurseBops sipping champagne in a private room surrounded by a sea of glimmering sparkling bags. PurseBop's energy is contagious when she shops, always cheerful and making friends along the way. Although I thought I was done, it was impossible to leave the scene. It was exhilarating to see the purchases my girlfriends were contemplating. Rita was in full swing trying on her beautiful RTW pieces.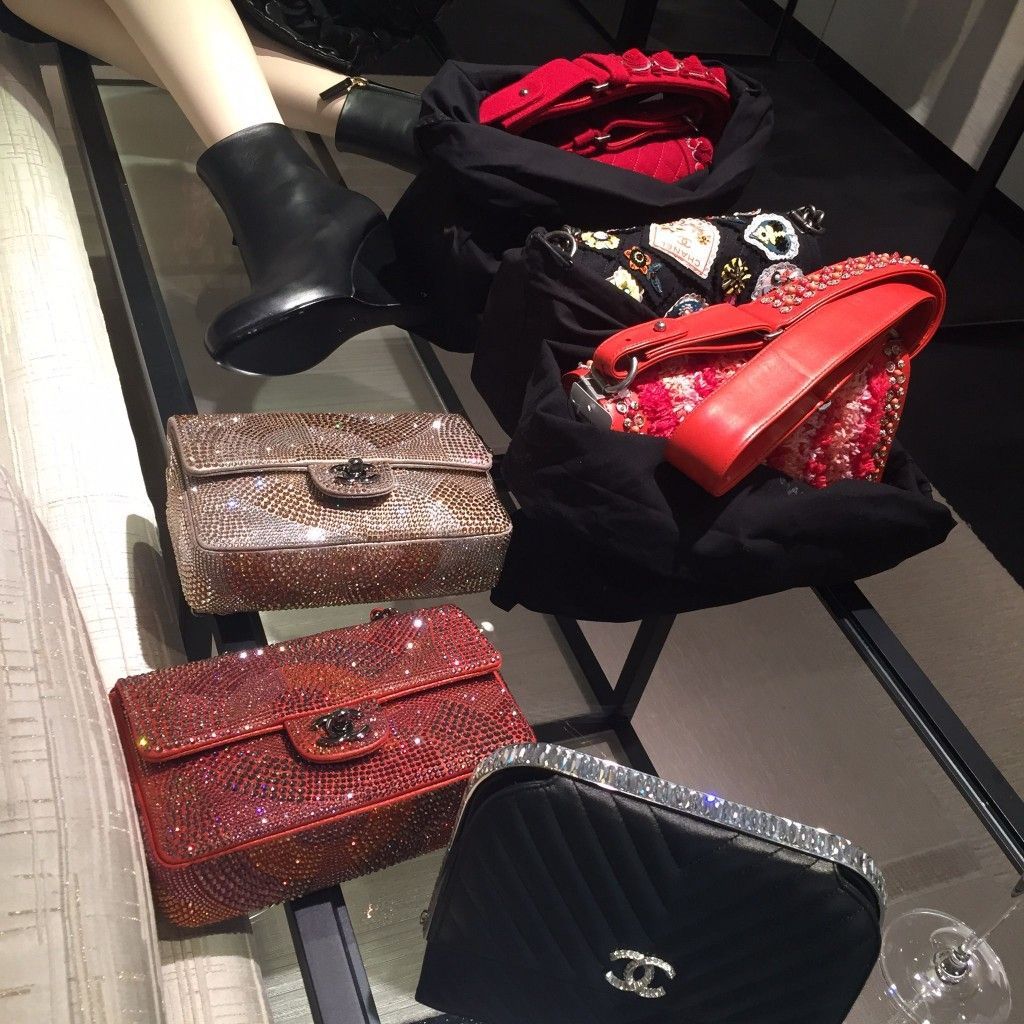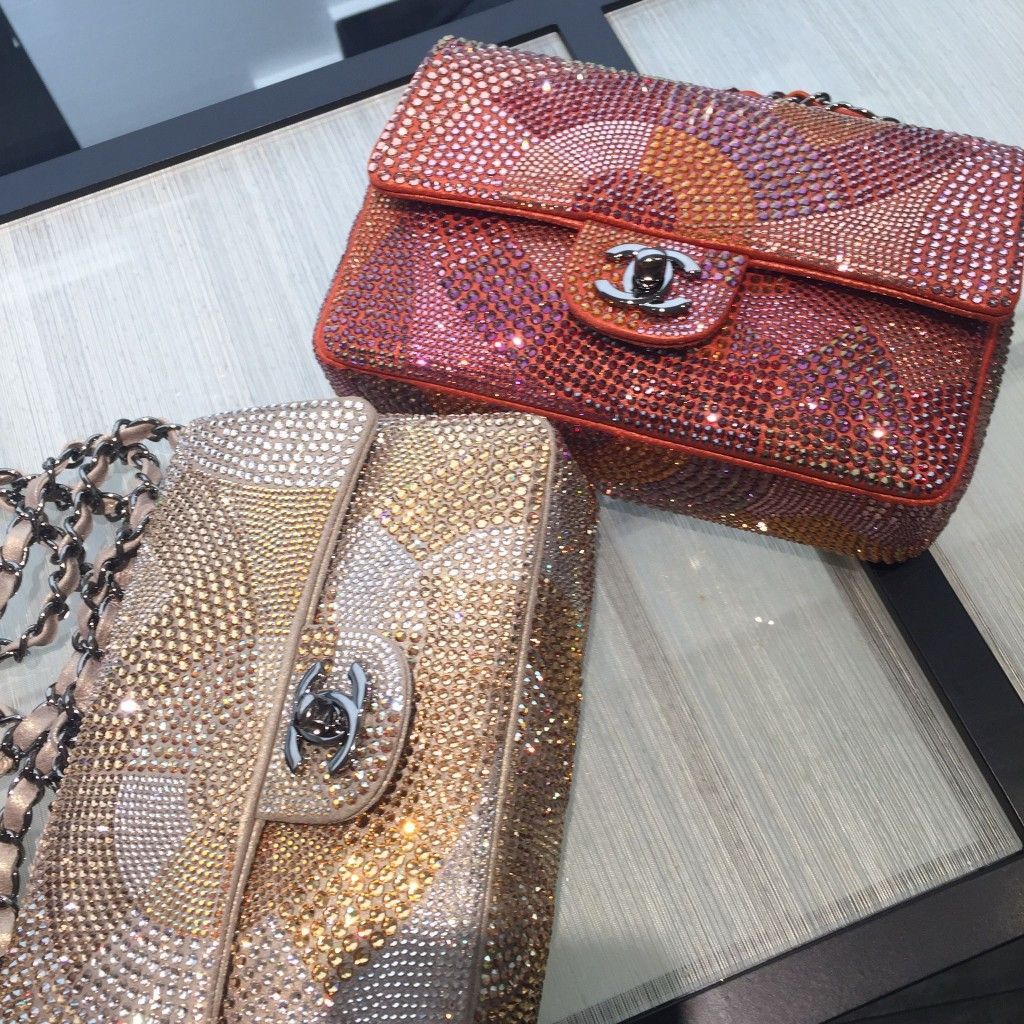 When I took a closer look at the evening bags literally sprawled across the room, I spotted a clutch that was intriguing. They had one in gold and one in black. When I inquired about the price, it seemed very reasonable and I thought to myself, "well, I don't have a Chanel clutch… and it would be a nice addition to my growing collection.""I am in Monte Carlo after all…" I decided to pull the trigger and purchased both the 'impulse buy' gold clutch and the 'planned' black/gold WOC.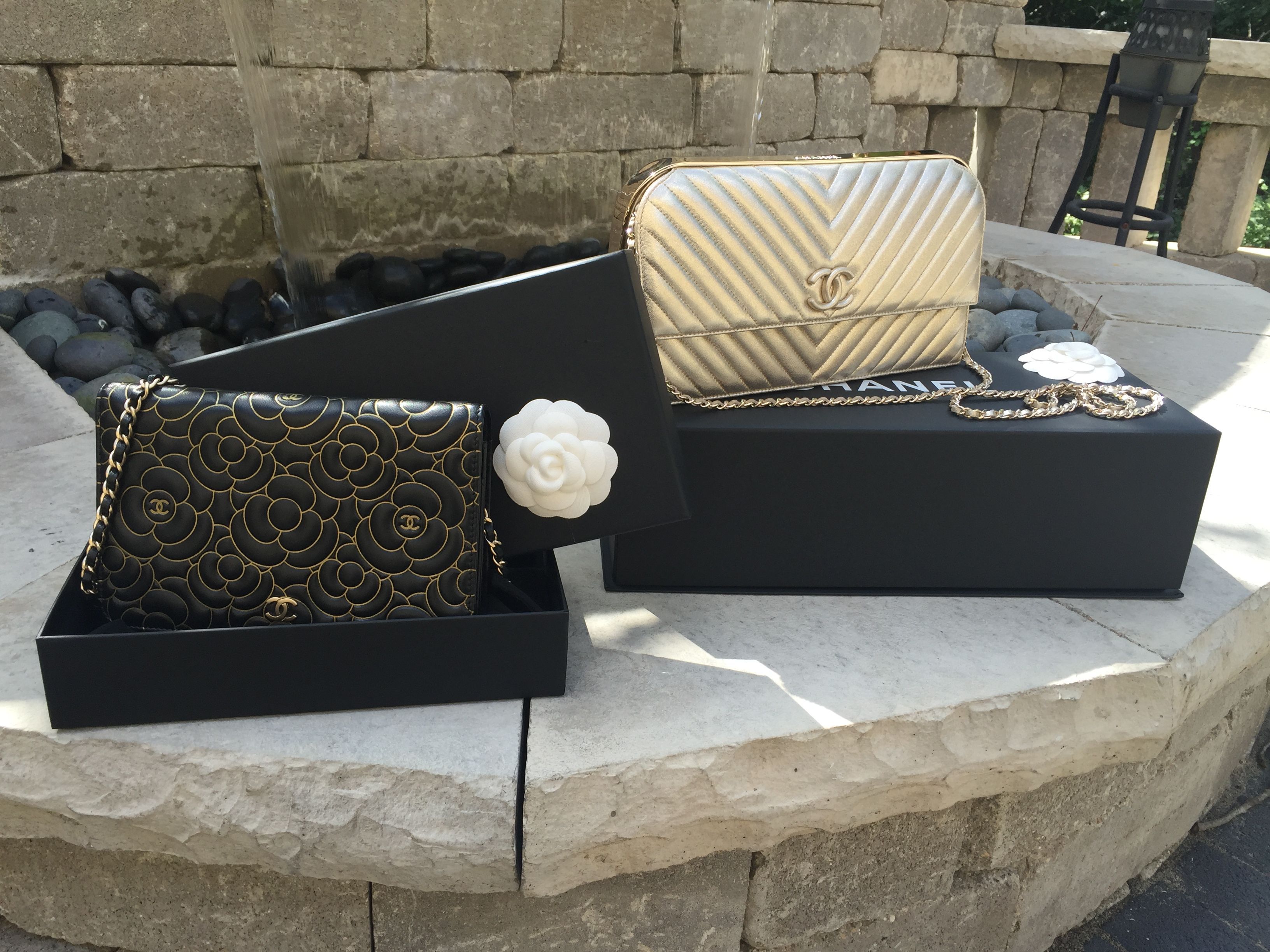 Chanel Wallet on Chain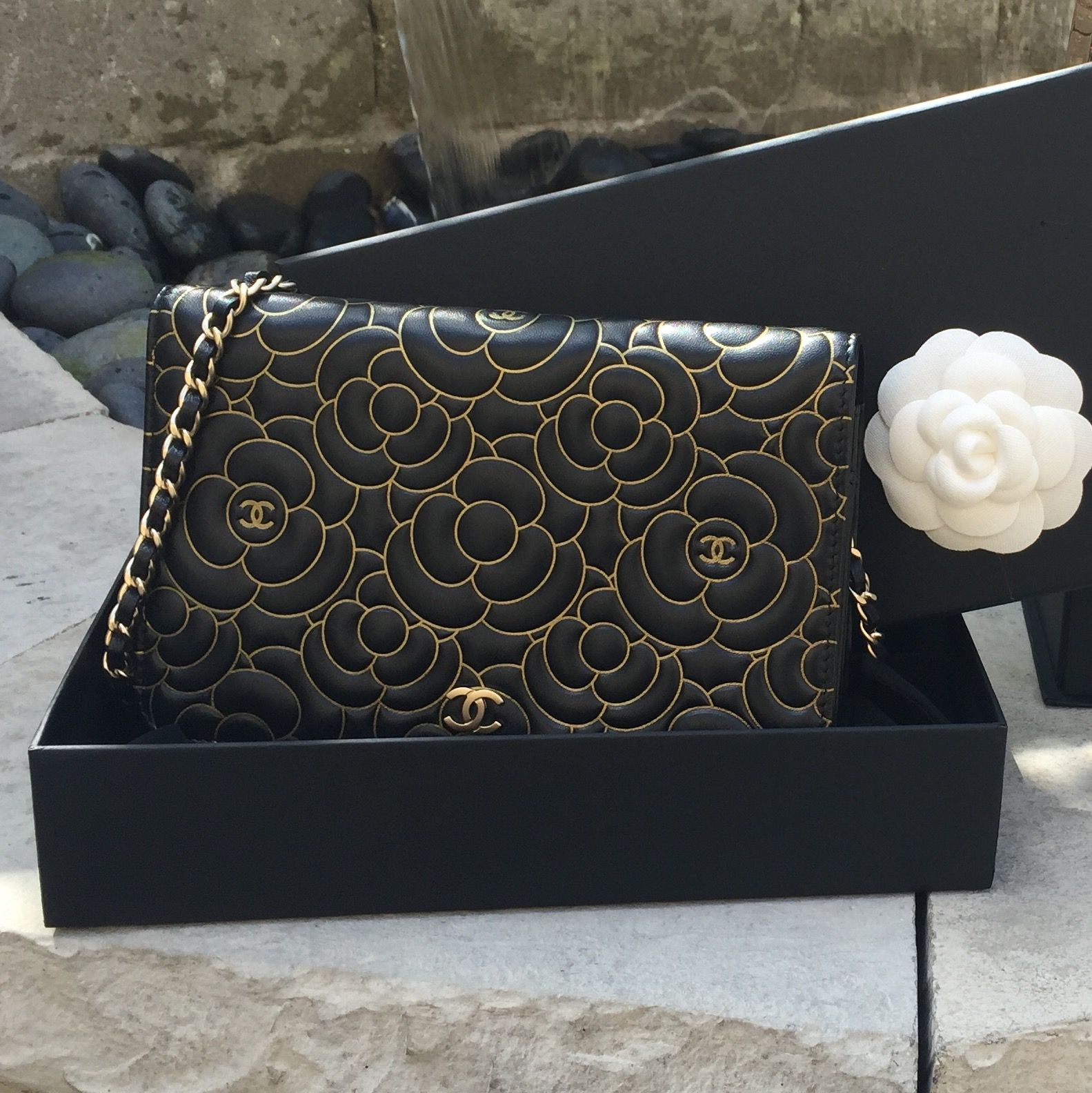 | | |
| --- | --- |
| Region | Chanel Wallet on Chain |
| USA | $2,400 |
| | |
| Europe | €1,595 |
| VAT Refund (approx. 10%) | - €159 |
| Cost after VAT | €1,436 |
| | |
| US $ Equivalent | $1,613 |
Chanel Clutch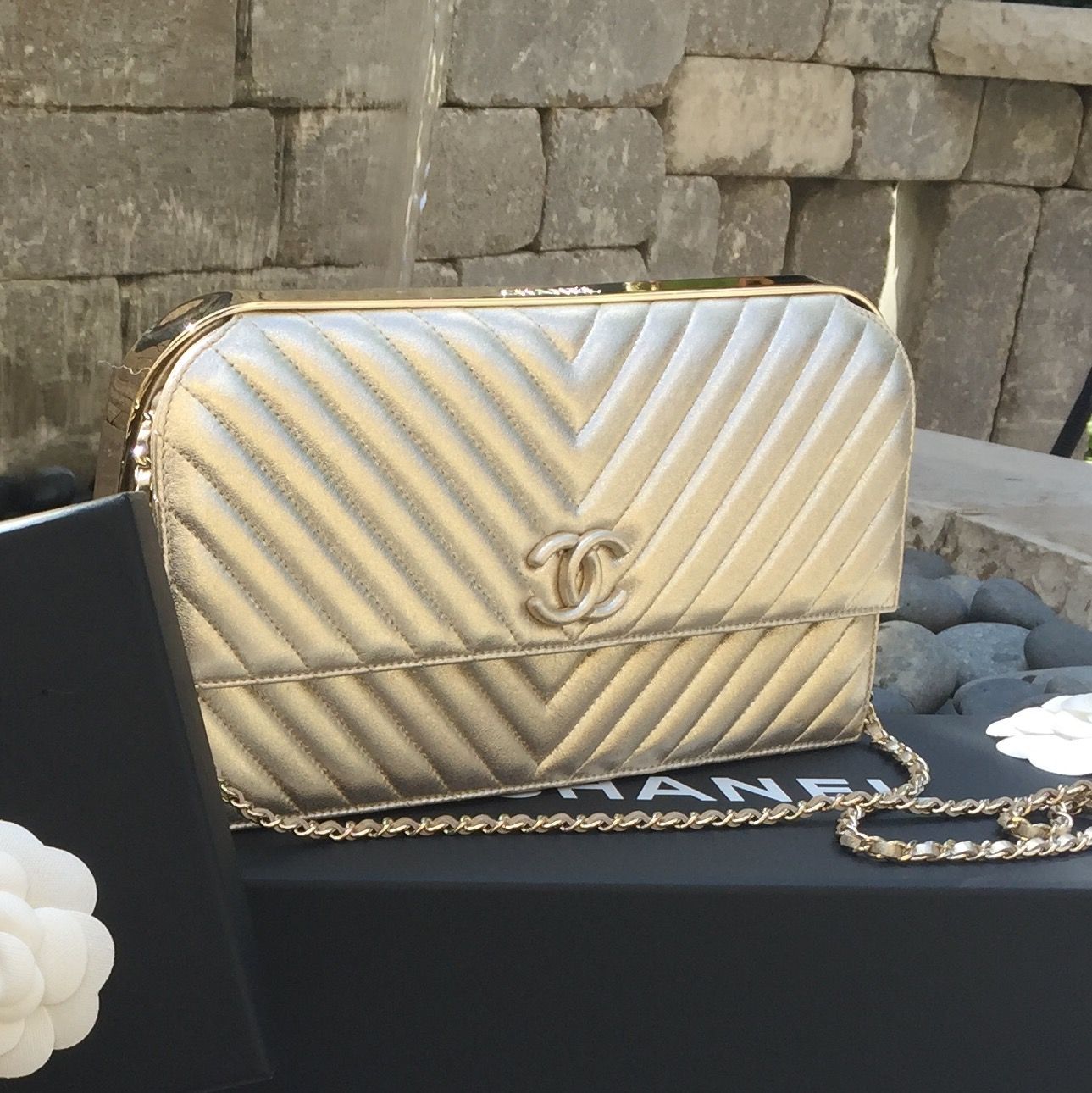 | | |
| --- | --- |
| Region | Chanel Clutch |
| USA | $4,600 |
| | |
| Europe | €3,750 |
| VAT Refund (approx. 10%) | - €375 |
| Cost after VAT | €3,375 |
| | |
| US $ Equivalent | $3,792 |
PB: What factors swayed you in making your final selections? Did pricing play a role for you?
Money Saved is Money Earned: 
Amber: Very happy with my Chanel purchases, we headed over to Louis Vuitton. I wanted to purchase a new wallet for my hubby. As we narrowed in our choices, I spotted an absolute beauty in black crocodile. It was the most beautiful Capucine I had ever seen – just gorgeous! I asked if they had any others.
The Capucine Love Affair
I had been eyeing the Capucine for a couple years now but couldn't really convince 'the hubs' that it was an awesome bag. He loves me to have beautiful things and is a big Chanel fan. However, spending 6K for an LV bag never seemed to excite him. He would gently lure me back to Chanel or even Hermes.
Drumroll please…. "When the stark black grained leather with the blush pink detail baggie smiled at me, it was game over…"
The Price Sealed the Deal: Louis Vuitton, Undeniably My Best Buy…
The price was nearly 40% cheaper than what we had seen on a trip to Dubai last year & 33% cheaper than Mexico.
An awesome bag at a good price, how could I go wrong?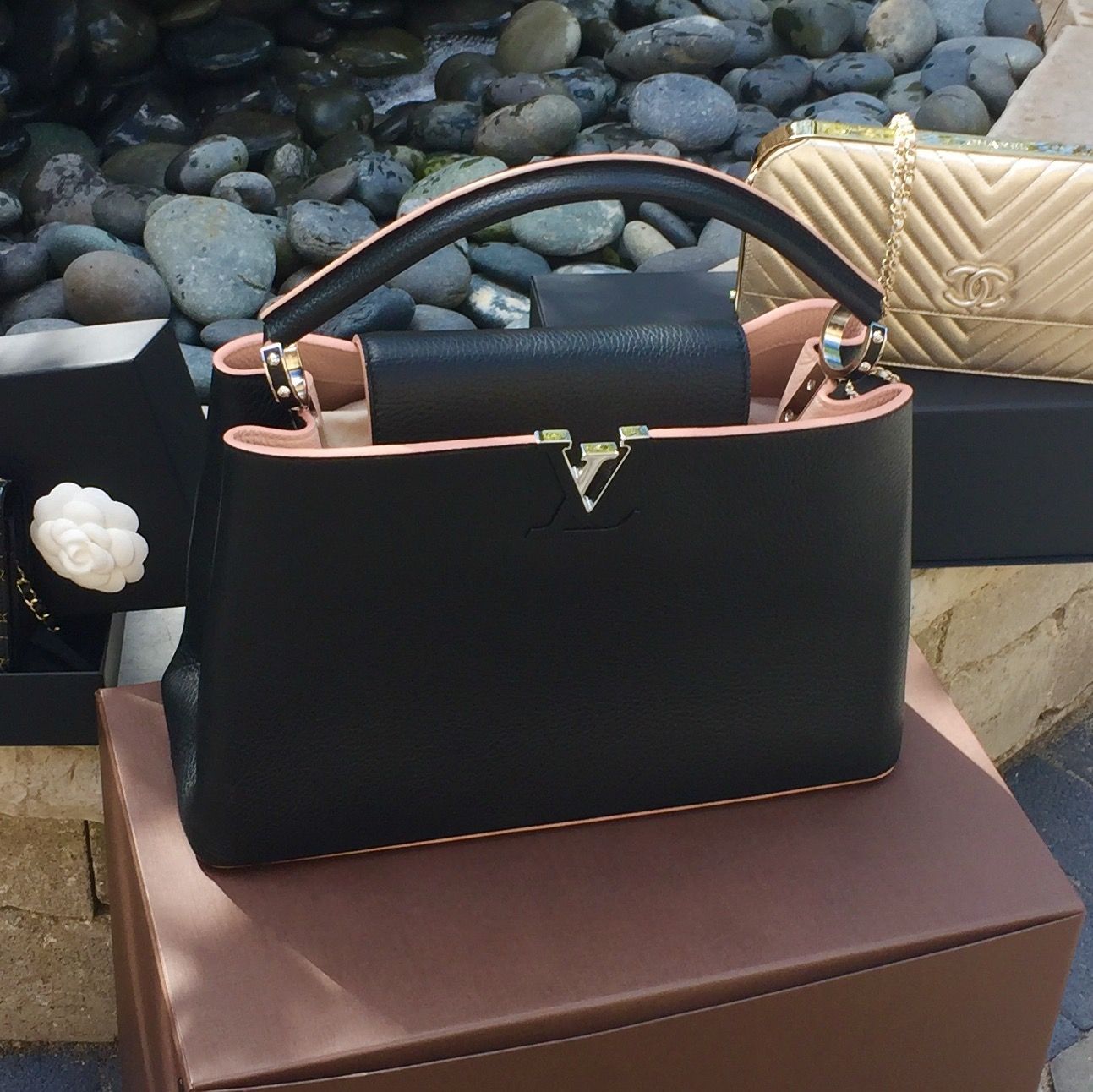 Louis Vuitton Capucine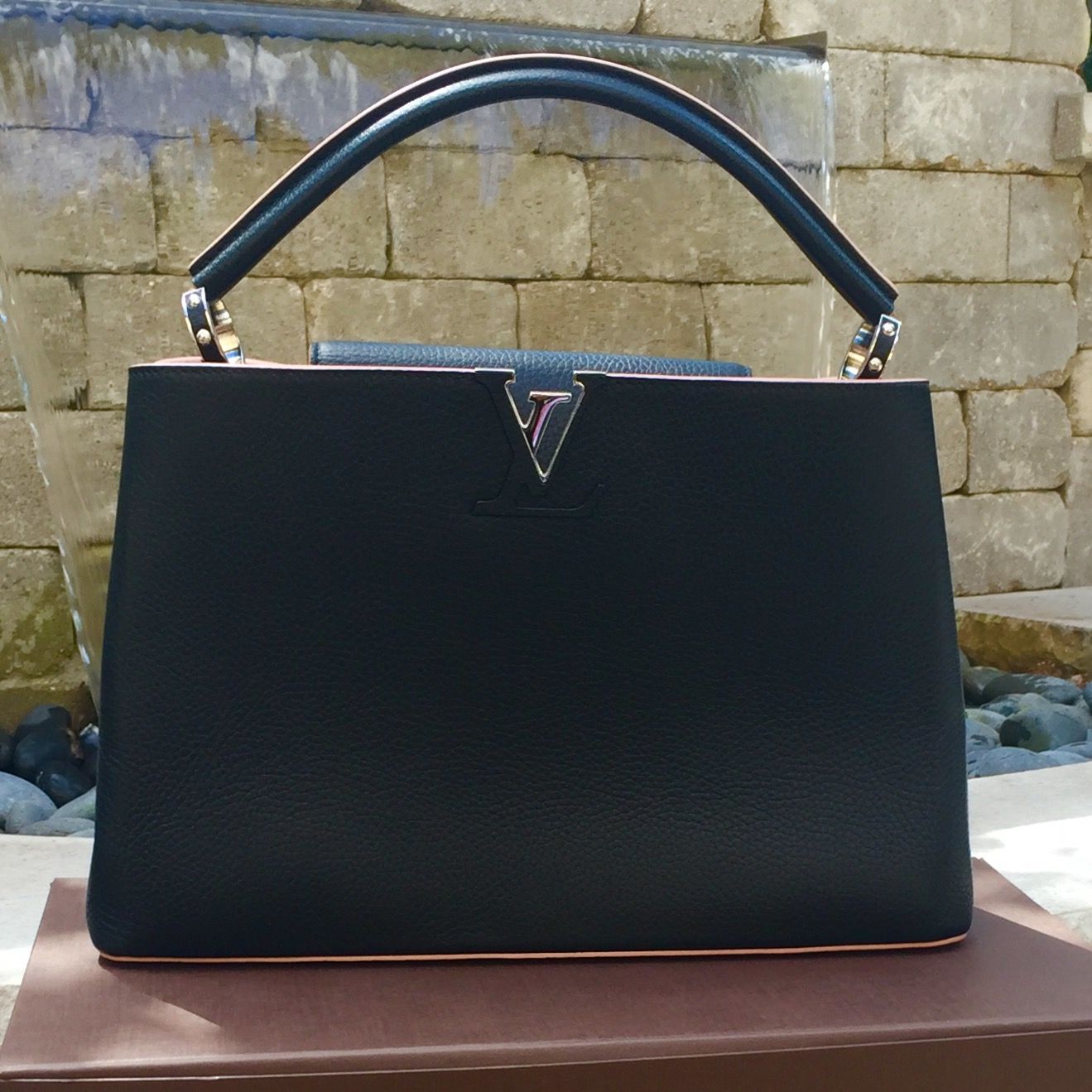 | | |
| --- | --- |
| Region | Louis Vuitton Capucine |
| USA | $6,050 |
| | |
| Europe | €3,950 |
| VAT Refund (approx. 10%) | - €395 |
| Cost after VAT | €3,555 |
| | |
| US $ Equivalent | $3,994 |
(prices serve as guides only and are subject to currency fluctuations; prices do not take into consideration any duties or taxes; US equivalents were calculated based on today's currency conversion rates)
PB: Share a little about your "anti-quest" for Hermes.
AMBER and HERMES 
Amber: Then there was Hermes, the famous 'friend in France' that I felt like we specifically went to visit. We saw him in Saint Tropez, Aix en Provence, Monte Carlo and Cannes. His abodes were exquisite filled with a treasure trove of tantalizing finds. While I have always admired his bags (my girls posse provide plenty of eye candy, so my exposure factor is very HIGH), it was the Evelyne that immediately caught my fancy back in 2013. I finally made a permanent acquaintance with Evelyne in NYC earlier this year on a girls trip that I am sure PurseBop has spoken about. I also nearly added a Jypsiere to the family on this trip, but decided that I didn't love the bag enough to bring her home.
I know there was that ultimate quest for a Birkin throughout the trip, but fortunately it was not on my agenda! Believe it or not, the B is not for me. My husband had the opportunity to purchase a grey Birkin for my special birthday, but I stopped him. It really isn't my style, and I strive to have bags that are unique which is challenging with the company of fine fashionistas that I keep! It was a bit of a relief that I wasn't on the hunt for an H on this trip.
My H Holy Grail: The Constance Cartable
Flashback: On our girls trip to NYC back in May I had the privilege of being introduced to the Constance Cartable. It was offered to PurseBop at the Madison Street store the day I bought my confetti pink Evelyne. SHE (the Cartable) was FABULOUS! Classic, old word elegance. I absolutely loved it, and secretly hoped PurseBop would buy it so that I could show it to my hubby and drop some subtle hints for the future (I know he's reading this…)
I would love to see HER again, and if SHE evokes the same feelings that she did in NYC, perhaps on our trip to Greece next year, I may need to do a quick stop at Chez Hermes to see if Lady Constance is available for a cup of tea with me…
Total Cost Savings
| | |
| --- | --- |
| Item | Money Saved |
| Louis Vuitton Capucine | $2,056 |
| Chanel Clutch | $808 |
| Chanel Wallet on Chain | $787 |
| | |
| Total | $3,651 |
Back to some handbag math…
LV Capucine in the US: $6,050 + $620 (tax 10.25%) = $6,670 total
LV Capucine in Europe: €3,950 – €395 (VAT refund 10%) = €3,555 = $3,994 total
What she saved: $6670 – $3994 = $2,676 ( ~33% savings)
Amber had tremendous savings at LV and finally fulfilled her Capcuine fantasy. When you go through the handbag math, factoring in the US tax the bag would have cost her $6,670 in the states. However, with the decreased European price tag and VAT refund, Amber ended up saving almost $2,676 USD – making her LV haul the most lucrative deal.
Her two Chanel items, the wallet on chain and clutch, exemplify how Chanel prices can still vary from item to item despite price harmonization. Interestingly, the discount percentage (~ 33%) was about the same for the Chanel WOC and the LV Capucine, but far less for the clutch (~18%).  Karl does keep us on our toes… and practicing our math skills.
Amber checked a few items off her wish list and took home some surprises too!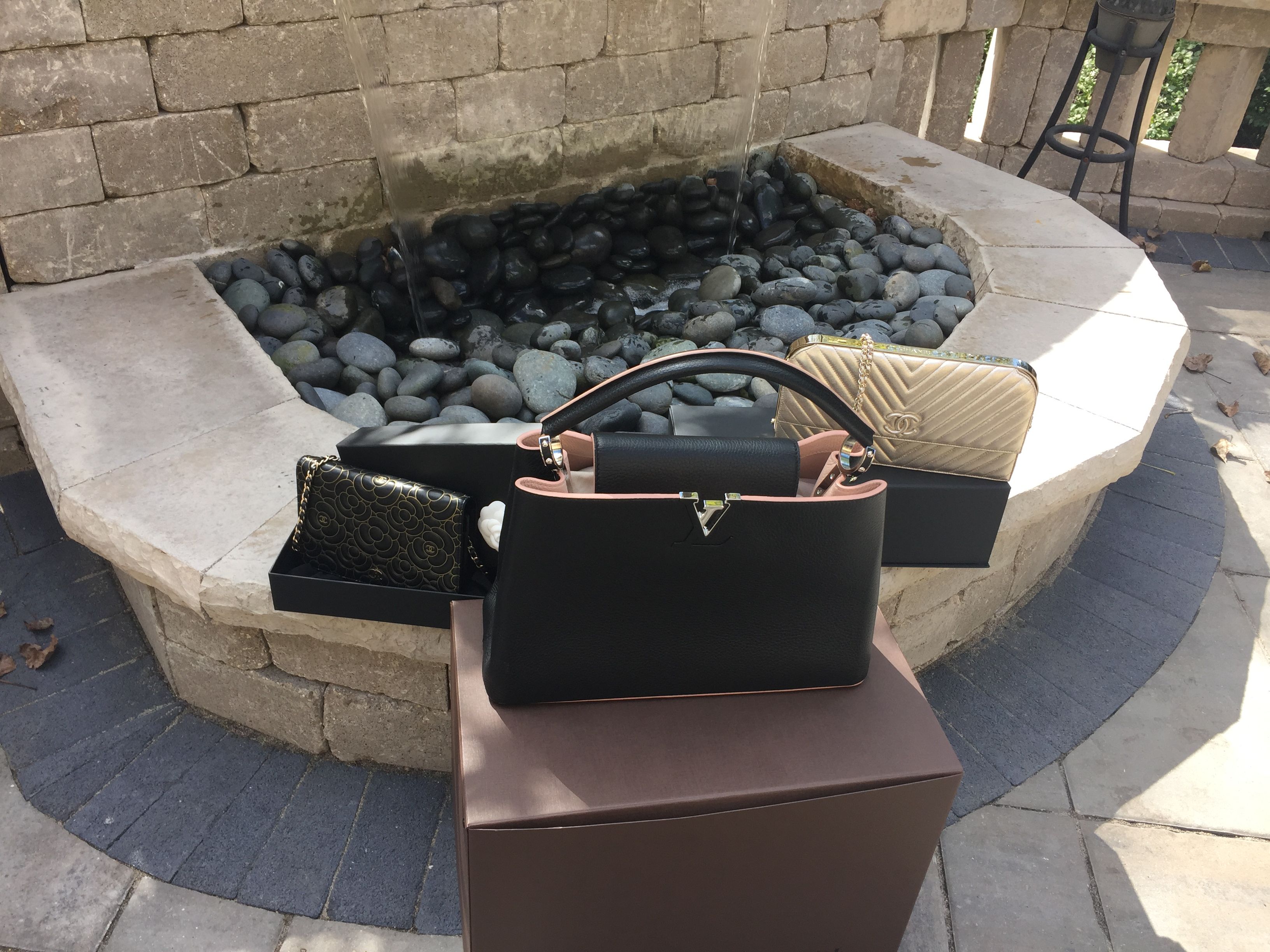 Enough handbag math yet?
Maybe we should break for a PurseBop reveal!?
Love PurseBop
XO