PurseBop readers who have been with me since the beginning know that my first true bag love was Chanel. Many of you have wondered privately and publicly whether and why I have abandoned the double Cs. Rest assured, my love for the classic Chanel bag has not waned. It has merely been sidelined while I tumble down the deep, slippery Hermès slope (the one to which so many others succumb).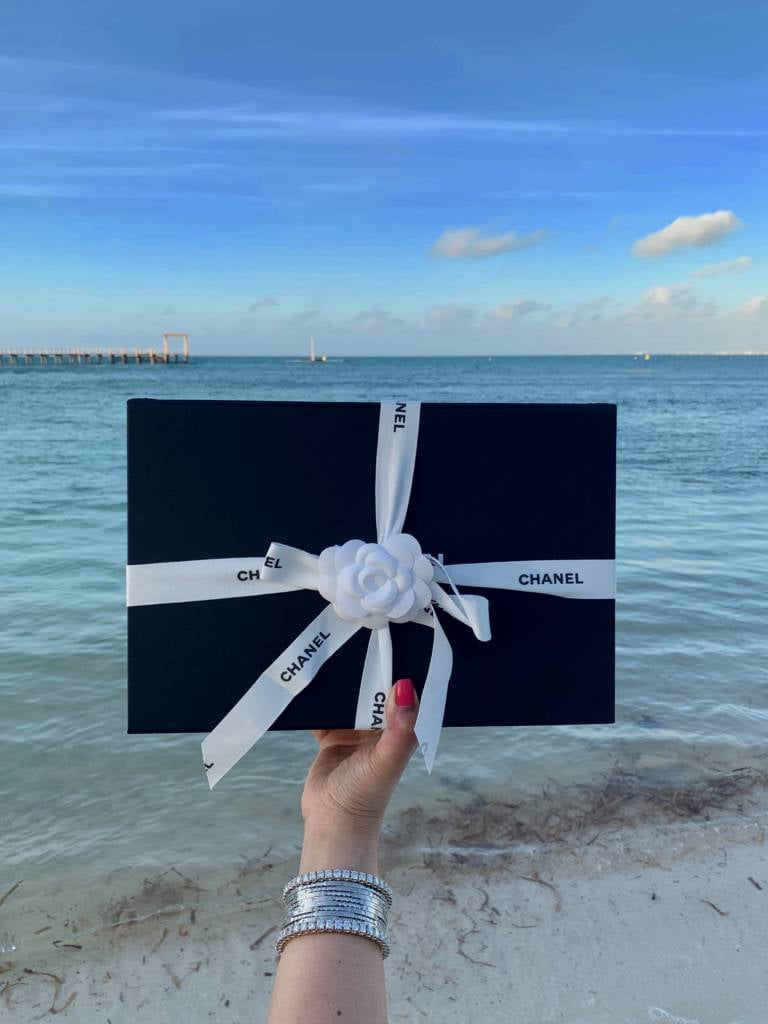 Although I have been obsessed with handbags dating back to my toddler days, my true designer handbag obsession started with Chanel. During the decade I designed and manufactured my couture denim label, each business triumph was marked with a celebratory Chanel purchase. Be it a sales goal, successful trade show or celebration, they all ended with the black CC paper bag. My chock-full handbag armoire was a virtual rainbow of classic flaps—each a delightful reminder of a special event. Truth be told, how many blues, or pinks, or golds, did I really need?
So I dipped my toe in the world of Hermès. Remember that first Birkin, fondly dubbed Miss Super Bowl XLVIII? Call it a gateway bag to orange addiction. Then came the struggle and the struggle is real. For the last several years, I have been so orange stricken that barely was there room or finances for more than one or two special CC minaudieres. Hermès has a way of depleting your handbag budget rather quickly with each treasure costing a handsome bundle of around $12K USD (at least).
Maybe that journey finally has come full circle because, as of late and especially with the new spring Chanel collections, I seem to be deliberating and dreaming of several Chanel beauties. Fortunately for my wallet, I have only purchased one (so far)…
This little Chanel treasure was rather impulsive. Truthfully, like so many of you after an acquisition, I am having second thoughts. I find myself deliberating whether I might prefer a true classic size, like the medium—because its construction is so much more detailed and luxurious (read:Dear PurseBop: Chanel Mini or Classic Flap?).
My plan was to open the box on an upcoming trip. In fact, this little cutie made the trip with me to Cancun for a magnificent destination wedding. She patiently waited for her time in the spotlight, or in this case, beautiful photos in scenic spots for you. I only managed to lure Mr. PurseBop out of our bed on the second morning to try to capture the sunrise with the reveal. Little did I know that the beaches at our resort were not necessarily the best for photography. We missed the sunrise altogether in search of a perfect spot, lol…
Ultimately, we didn't take as many photos as I had anticipated, so forgive me for shortening the usual slide show. There were a few other small boxes that were also supposed to make their debut, but between the wedding celebrations, tequila and poolside fun, well, let's just say we're lucky I have the few that I do.
I was most excited to try on the latest collection of PurseBop Frocks just launched for Chanel classics. Shown below is the new Frock called Lulu. Lulu has three other friends you should meet: click here for details. Lulu is made in fine Chanderi fabric and tailored specifically to fit each classic Chanel size. Each Frock is trimmed with the finest details and bears the PurseBop lip logo on the back. I'm still so excited that our Chanel frocks were featured in Harper's Bazaar this month (read: It's In the Bag).
Are you also smitten with the Pink 19S Classic Flap, especially on the mini size? Truth be told she's completely stolen my heart. (Though to be fair, I've long been mini-crazy.)   And if you are not caught up on @pursebop IG, you'll want to catch the latest conversation on the Chanel iridescent classic releases that are causing quite a stir. Click here to access the IG post and join the discussion.