Following the interview,  and in celebration of my Birkin Anniversary, I'll repost the special story of Super Bag XLVIII's homecoming..
Original post date: February 2nd, 2014
Part I: The Hermes Storm
Yes my friends, this happened on a blizzardy Saturday just a couple of weekends ago… the elusive call from Hermes. We braved the storm to get downtown by close (else PurseBop would've had insomnia till Monday…)
And like with every romance, there's the story of firsts…the first boyfriend, the first kiss, the first car, the first born, the first Chanel, and even the first B…
Because it's Super Bowl Sunday, let's keep it pure and simple for today and let my pictures do the talking…tune in throughout the week for the full 'first Birkin' romance novel!
Pursebop presents the SUPER BAG for THE SUPER BOWL…
There are very few things worth weathering a storm for…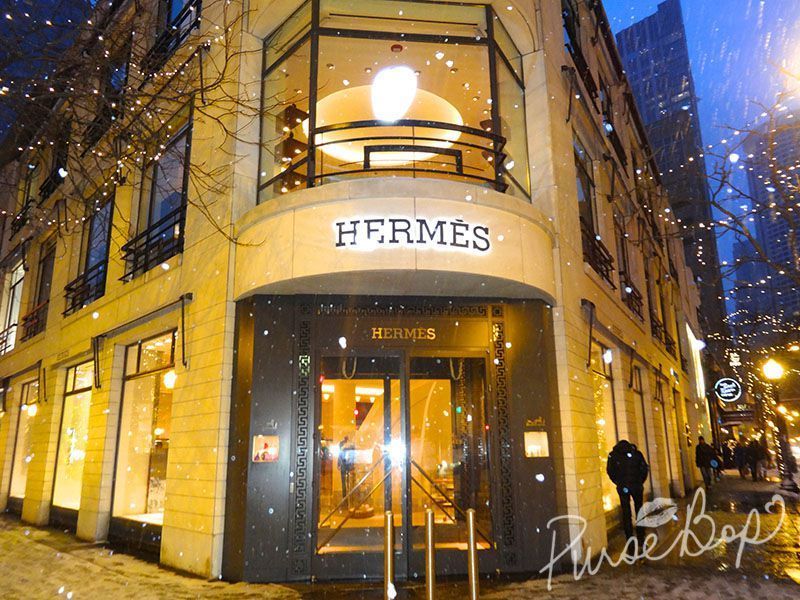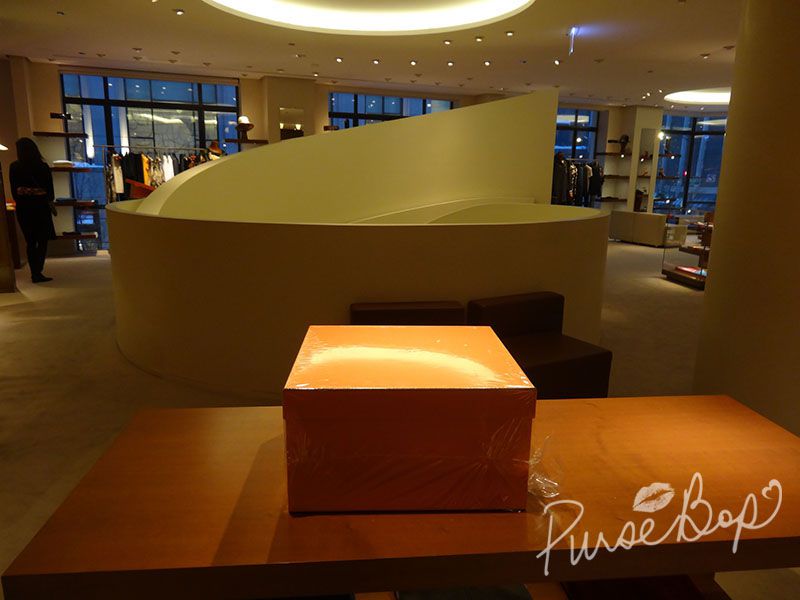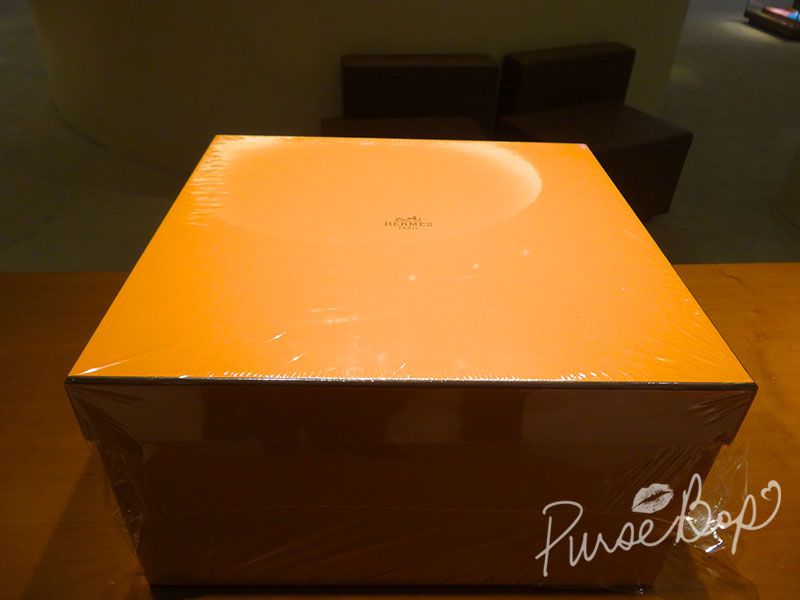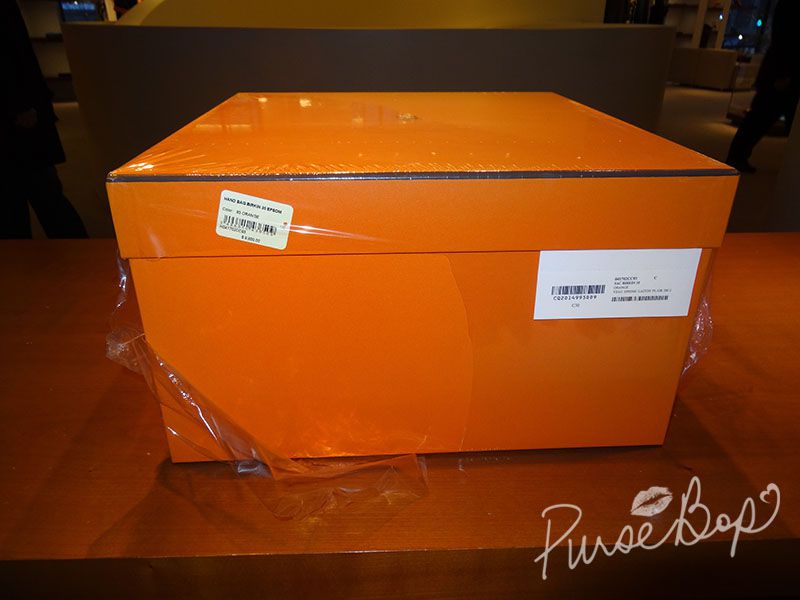 Dear hubby carries the 'newborn' as PurseBop tries to capture the delivery on camera (LOL all while navigating the storm in stilettos…)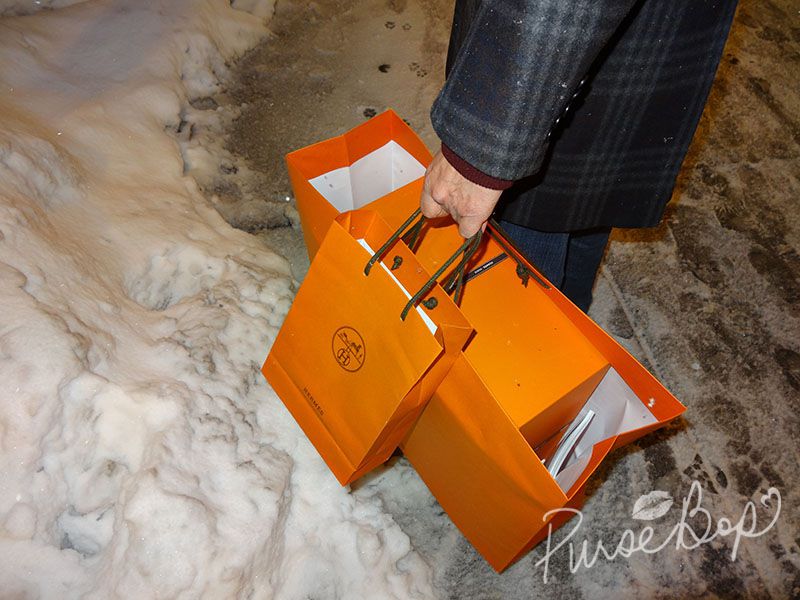 My B's first ride home…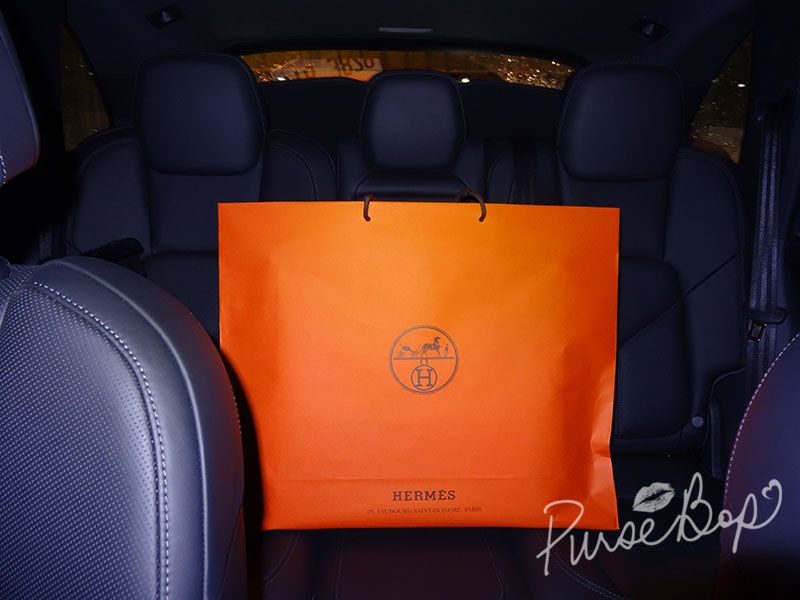 This year the Super Bowl is being held in the fashion capital of the world! What better day to debut the Super Bag?!
Part II: Game ON
Weather Conditions at Metlife Stadium: 
The skies will be cloudy at game time with winds out of the west and eventually the northwest between five and fifteen miles per hour. Temperature for kickoff will me mid 40's and will slowly fall as the game goes on. There is a small chance of a passing drizzle.
PurseBop Weather Conditions:
Bright sun with periods of cloud. No precipatation. Winds out of the west at 20 miles per hour. Temperature a record -17. Its bitter cold, but PurseBop must capture these Birkin shots today, no clear skies ahead for days…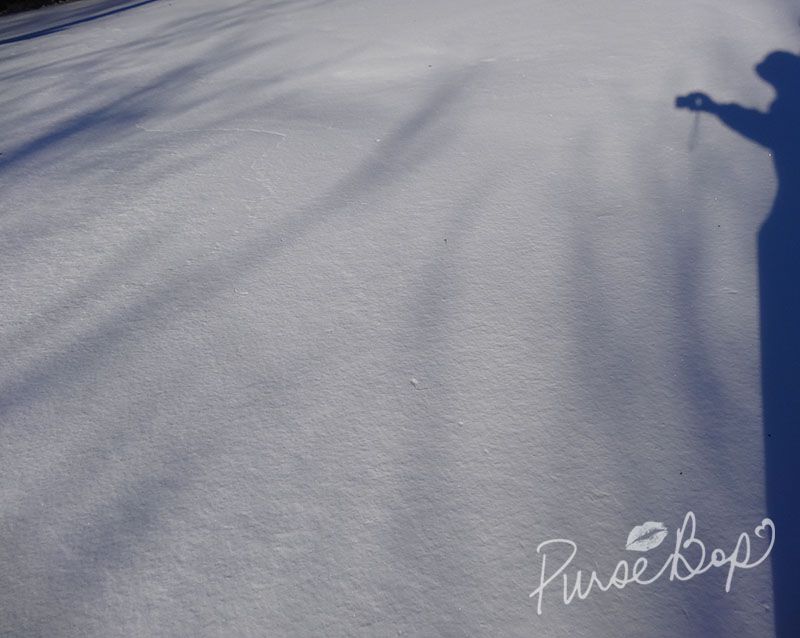 TOUCH DOWN…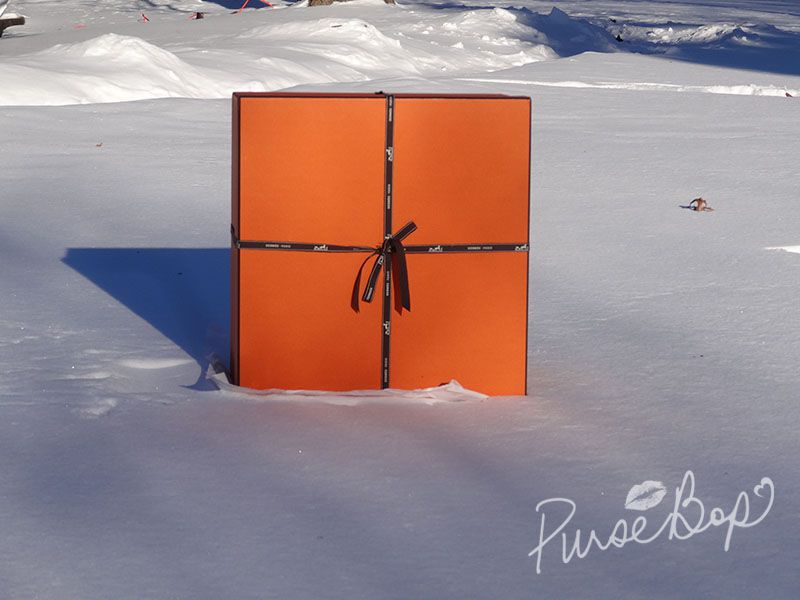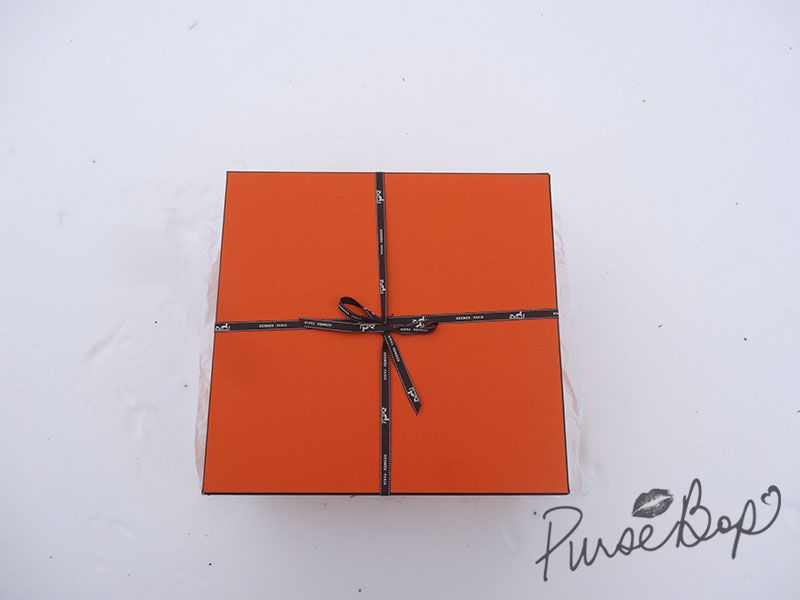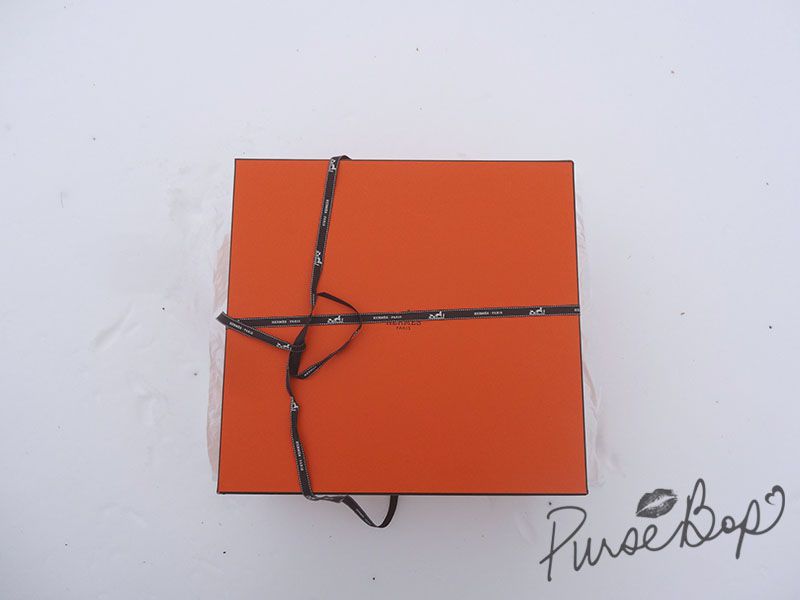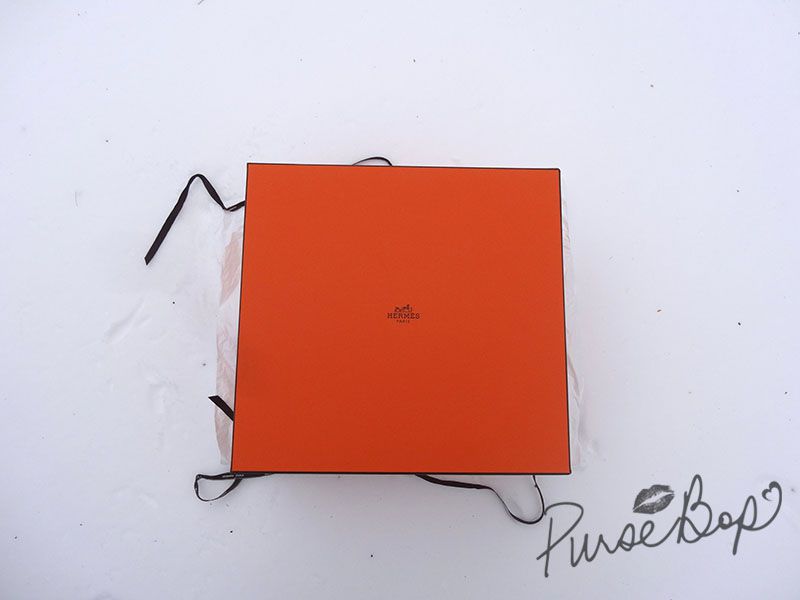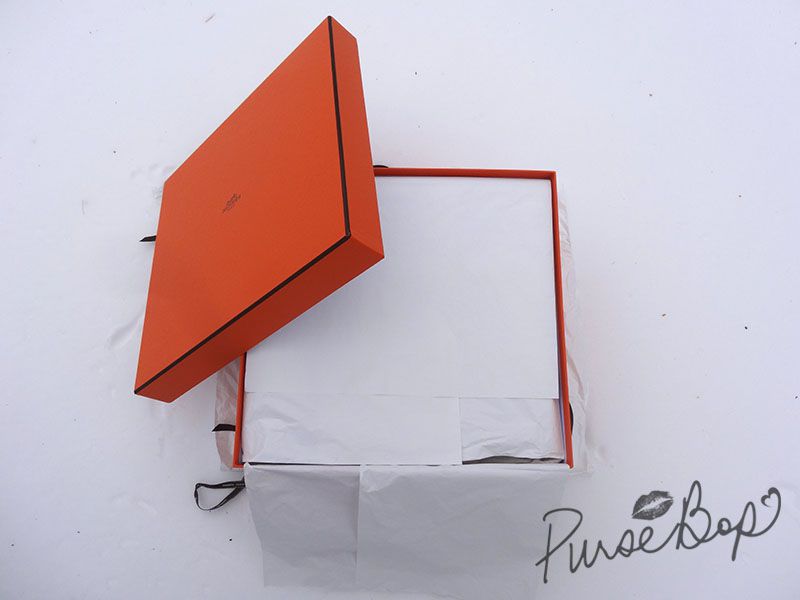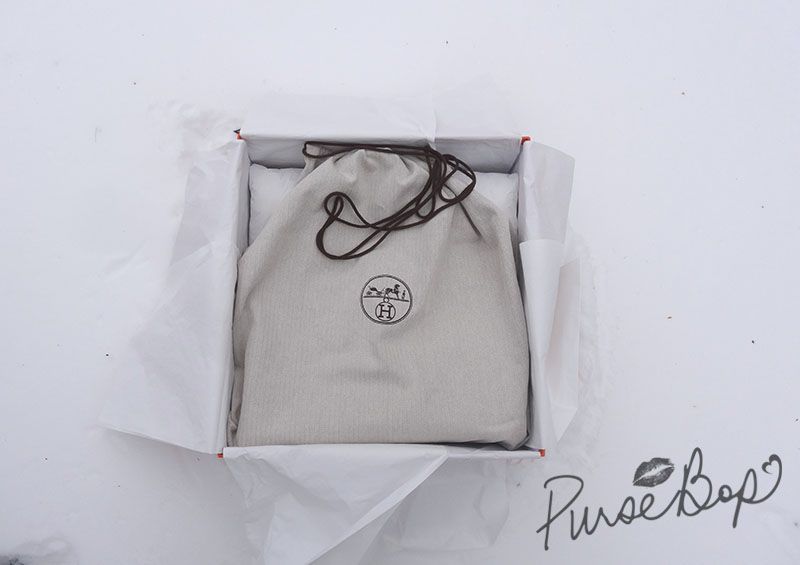 PurseBop's Pick For the bag and the game……….ORANGE!
Go Birkin! Go Broncos!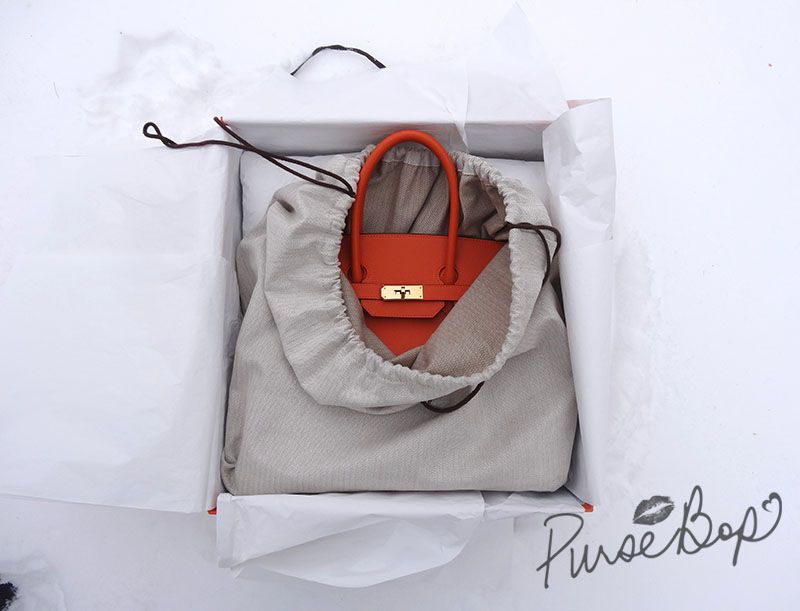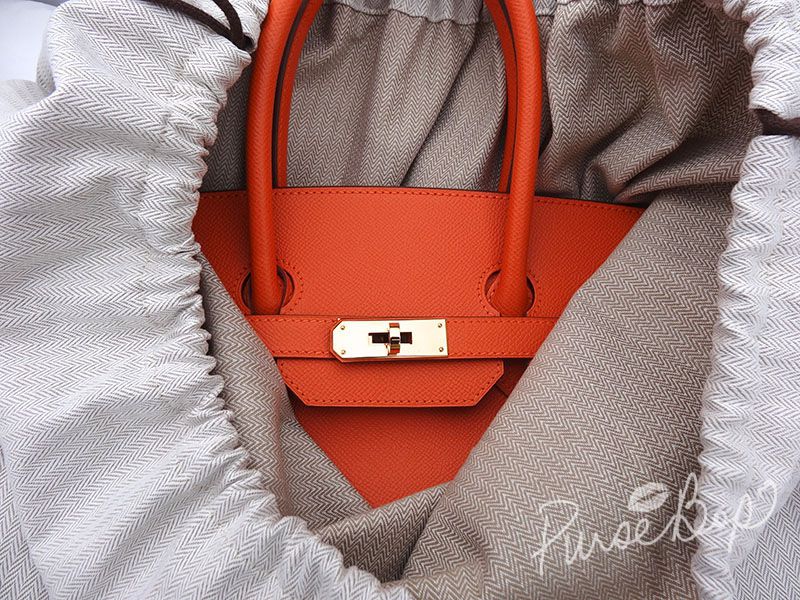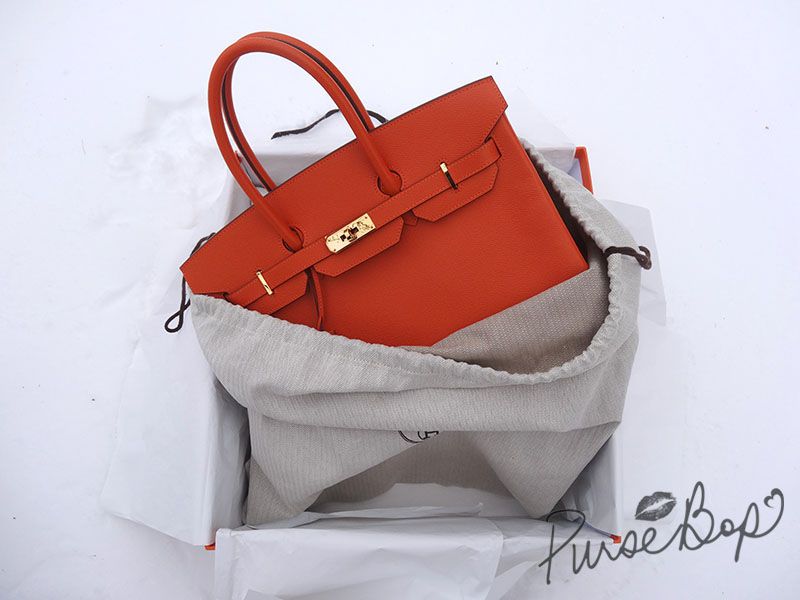 The sun plays pee-ka-boo creating an entirely different effect as I play with my photography…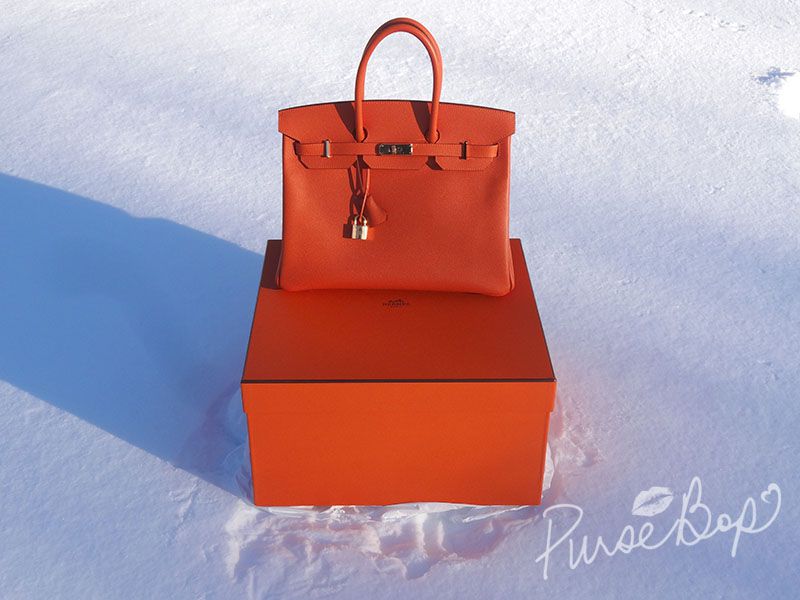 Part III: Halftime Report featuring the Birkin and Bruno Mars on Center stage at the MetLife stadium!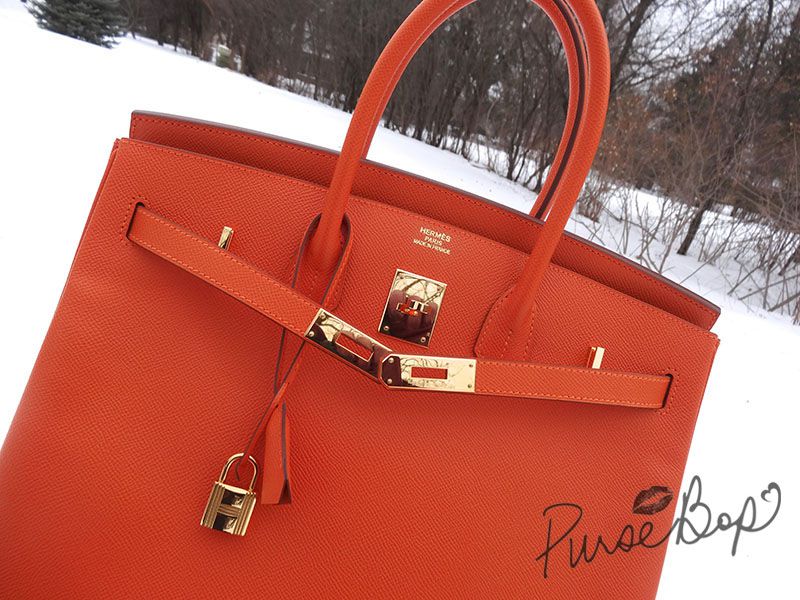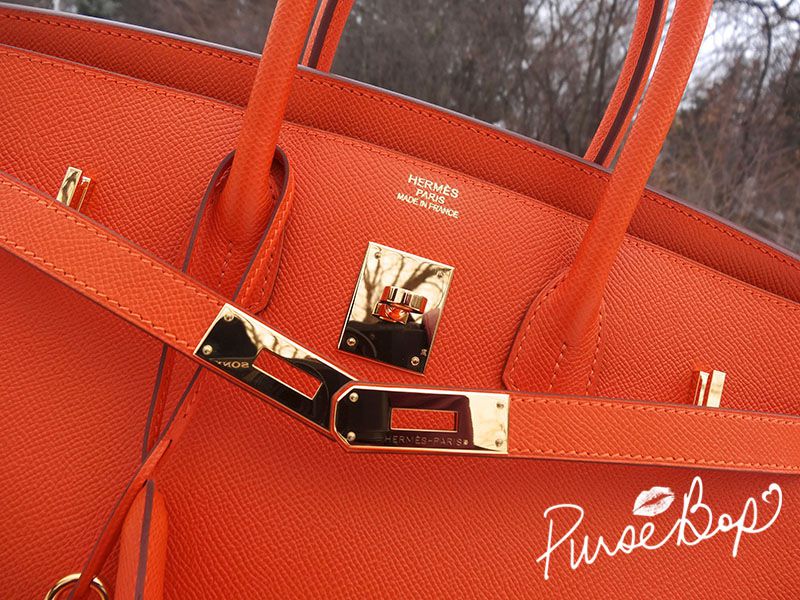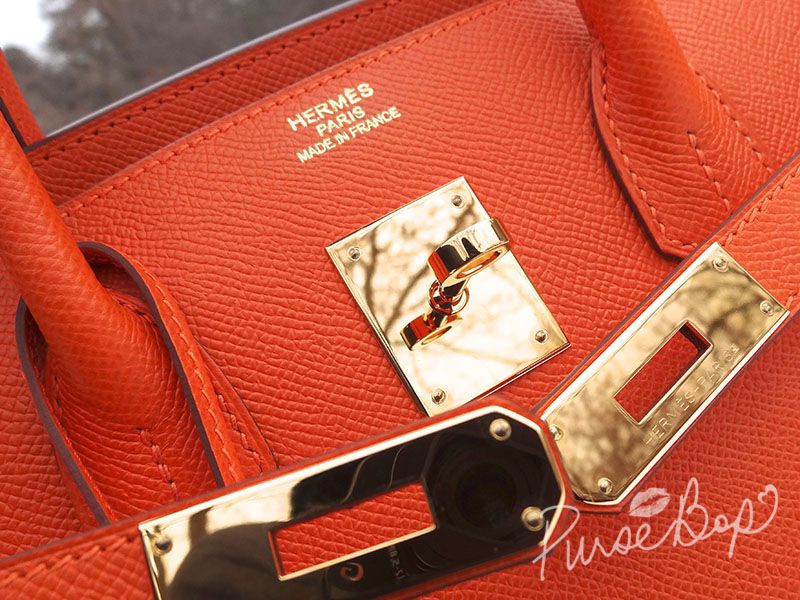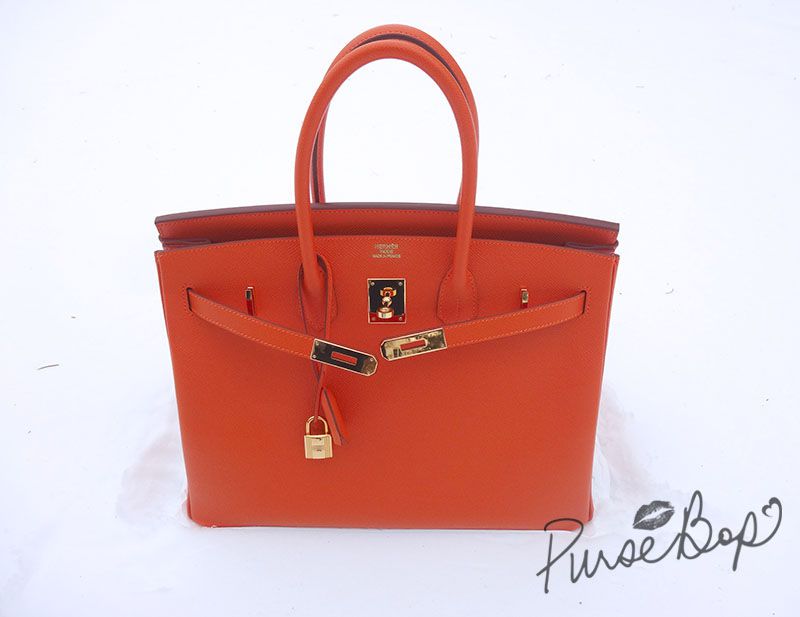 Today's game will be a monumental battle between the league's best offense led by record-setting Peyton Manning and the league's 'stingiest' defense….Can the SEAHAWKS stop him???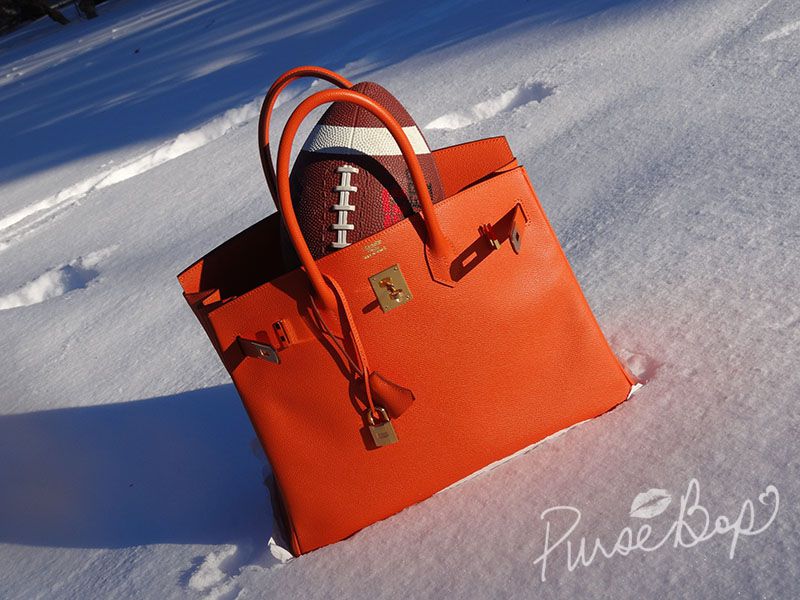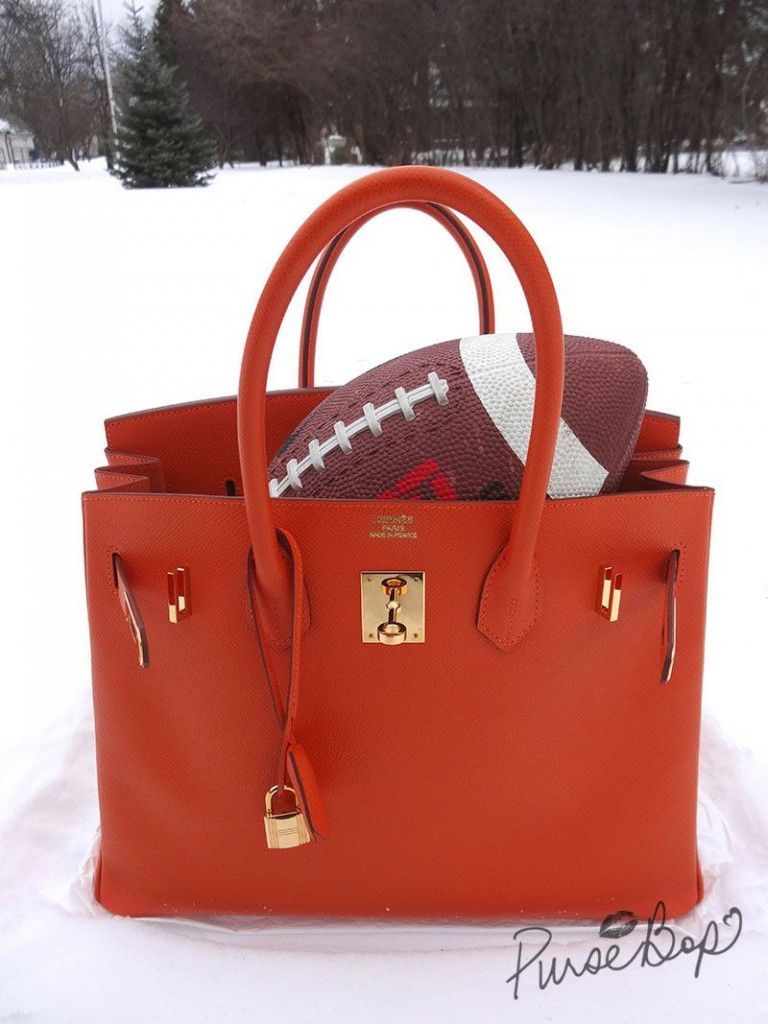 And the MVP (most valuable PURSE) of Super Bag XLVIII goes to:THE Hermes Birkin 35 Orange Epsom with GHW!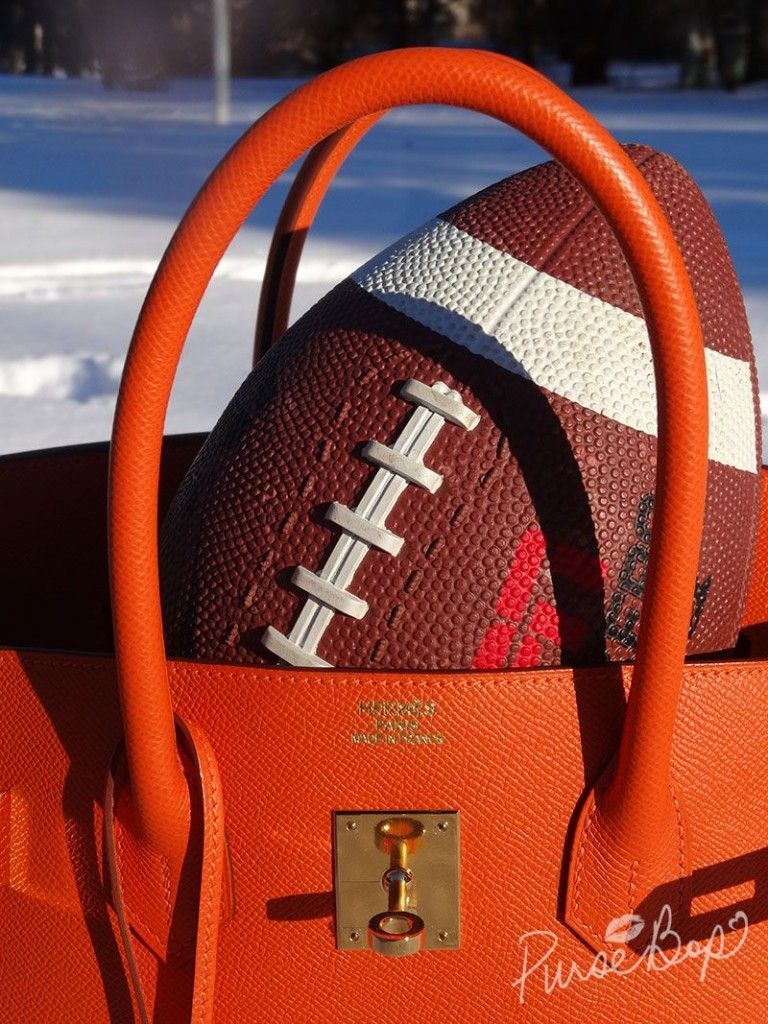 Stay tuned, this is only the first post in the 'SUPER BAG' series…
Love PurseBop
XO
Explore Below to Visit Other PurseBop Hermes Reveals: