A Louis Vuitton boutique in Chicago is the latest victim of a brazen robbery by thieves looking to cash in on high priced luxury handbags. Earlier this week, it was reported that numerous Vuitton handbags, luggage and other leather goods were stolen by a group of eight individuals from the Northbrook Court Mall. The total dollar amount of the theft is estimated to be around $66,000 USD.
Local authorities have not yet released any information as to the status of the investigation, or whether they have any leads in terms of suspects, however residents in the area are encouraged to reach out with any information they may have.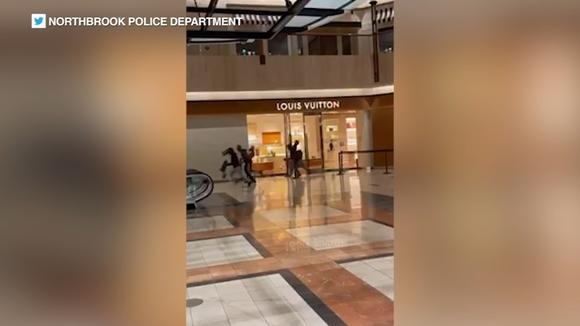 Unfortunately, this story is not a unique one. News of daytime robberies at luxury boutiques have become quite commonplace. In fact, this is perhaps the third time that this specific location has been targeted! Two years ago, a group of teenagers were caught on video stealing about $20,000 worth of Louis Vuitton handbags from the suburban Chicago boutique in question.
Read: https://www.pursebop.com/boptalk/topic/chicago-louis-vuitton-store-robbed-again
Why brands like Vuitton and Chanel have become increasingly more lucrative targets arguably stems from the heightened value of their products. With frequent price increases and supply shortages, handbags like these have become hot commodities. On the resale market, popular styles like the Chanel Classic Flap or Louis Vuitton Speedy often go for double their value, making them a profitable proposition for.
More to come as this story develops. In the meantime, check out some other instances of thefts at luxury stores around the world…
Read Related Articles:
https://www.pursebop.com/boptalk/topic/thieves-steal-50000-worth-of-handbags-from-the-realreal
https://www.pursebop.com/boptalk/topic/handbag-thieves-rob-neiman-marcus-in-60-seconds
https://www.pursebop.com/boptalk/topic/100000-worth-of-louis-vuitton-bags-stolen-from-california-mall
https://www.pursebop.com/boptalk/topic/chanel-handbag-robbery-in-chicago
https://www.pursebop.com/boptalk/topic/breaking-news-armed-jewel-thieves-rip-off-the-ritz-in-paris-11018
https://www.pursebop.com/boptalk/topic/jewellery-heist-at-bulgari-in-paris