Some of you are really going to ❤️️ the Chanel Spring Summer 2022 handbags. For starters, there's color, including plenty of pink and purple. Even yellow and blue. Not to worry though if you're hardcore black and white. Chanel sticks to its classic themes and codes.
Bag hardware appears to be gold, whether thick or thin. You'll even find some shiny gold leather. Sizes range from tiny to big in all sorts of shapes. In a sense, there's something for everyone.
As for the show itself, with the Grand Palais in Paris still closed for renovation (funded in large part by Chanel), head designer Virginie Viard staged the Spring/Summer 2022 in a temporary space near Les Invalides in Paris. Far from the sort of extravaganza her predecessor Karl Lagerfeld employed, it referenced Lagerfeld implicitly by time period and even some of the fashion.
For this show, Viard focused on the 1990s. Inspired by the sound of flashbulbs at 1990s fashion shows featuring the first name only supermodels. You know, Naomi, Linda, Christy, and Cindy. Now, three decades later, Chanel's own photographers 'acted' as old school picture takers as models interacted with them.
Whether you're a fan of the 90's (or not), Chanel presented a full repertoire of bags for next season. Stick with the classics, add a bit of color, upsize the leather chain strap, and change the shape… there's a lot to admire. Maybe even covet.

But let's start with the pièce de resistance: a heart shaped quilted bag. On the petite side with a long strap, and what appear to be both a flap and a zipper top, this one is sure to send many hearts aflutter (as it has ours).
And as if it wasn't cute enough in black, it appears pink and purple are also available.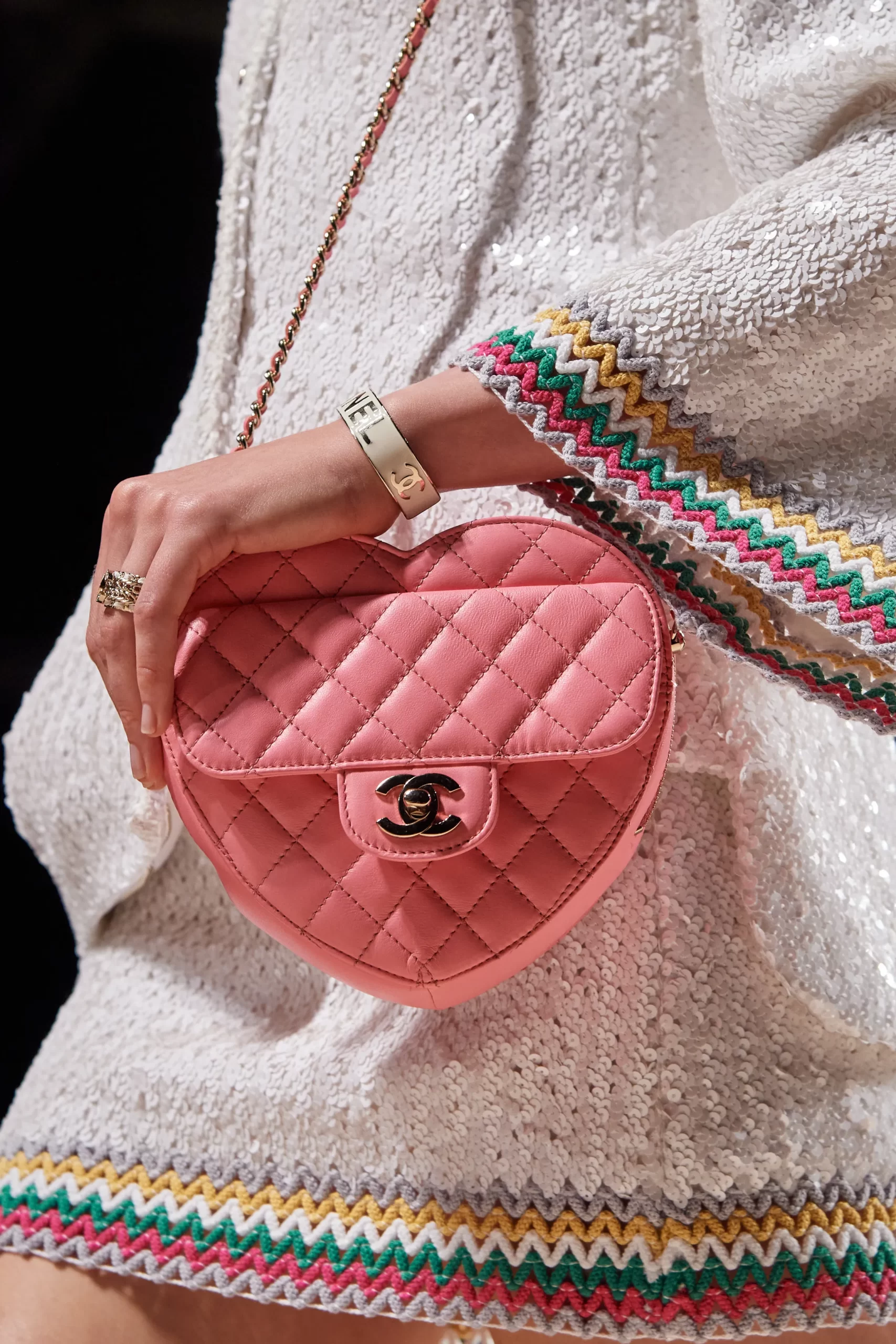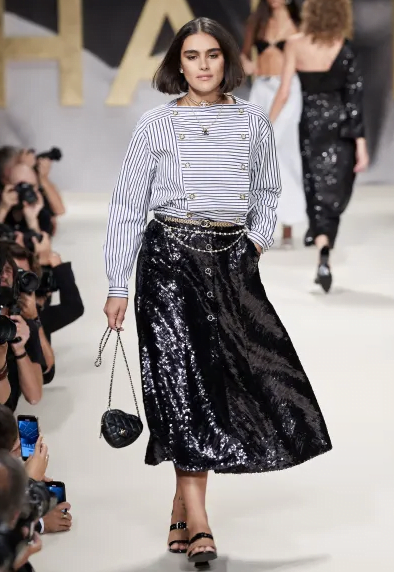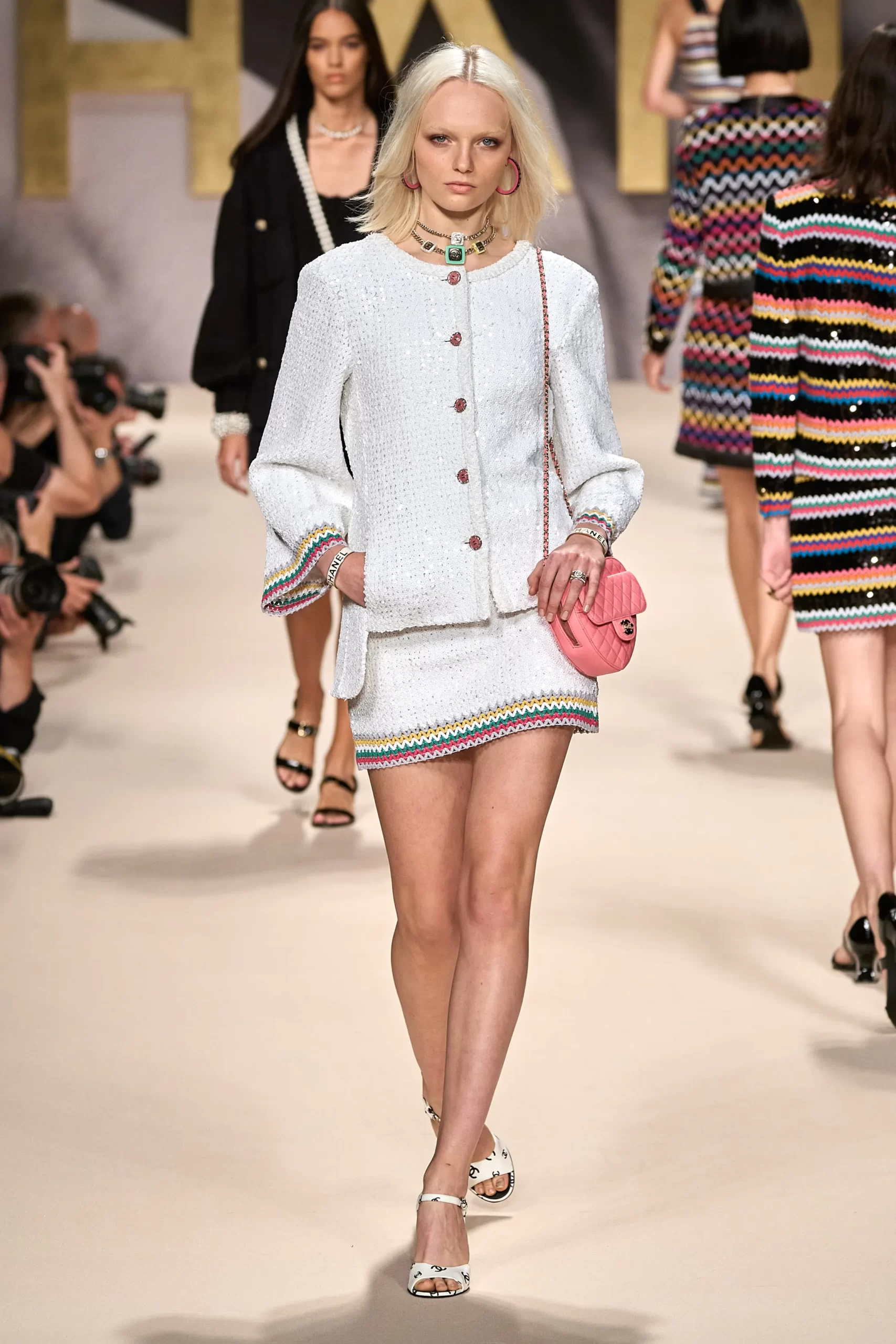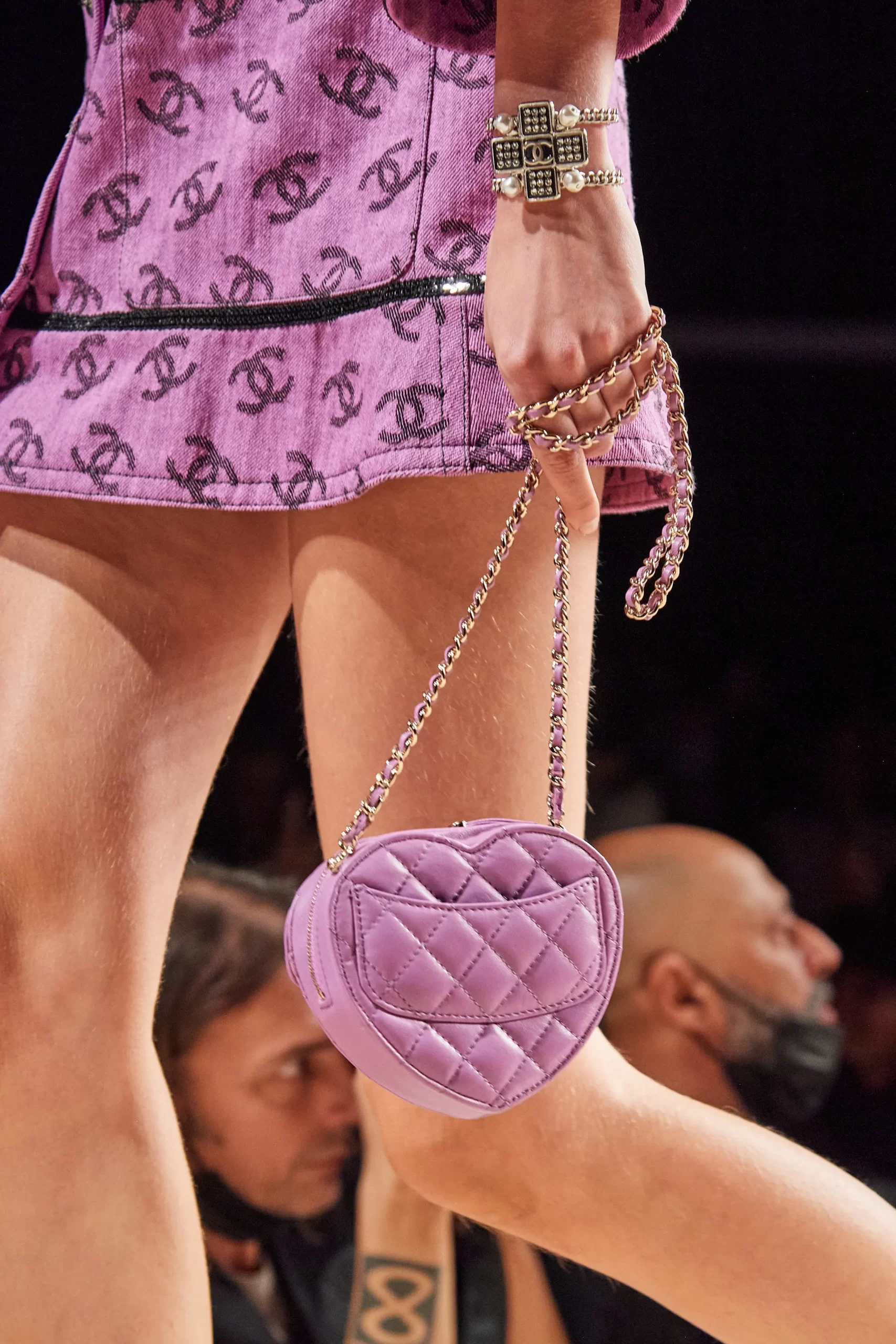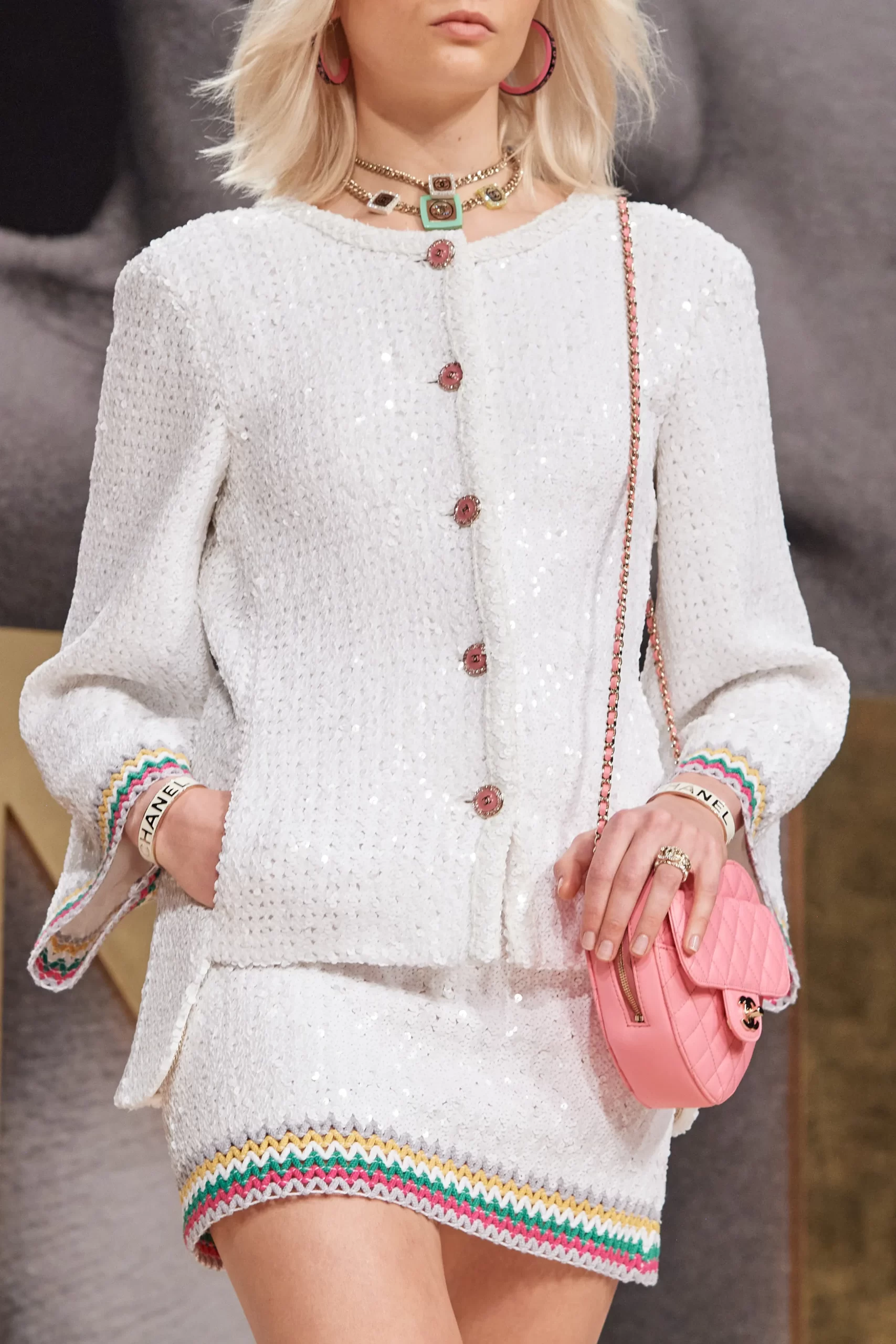 Vanity case lovers you too are in luck! As Chanel continues to ride the popularity of its vanities, variations appear in square, rectangular and even cylindrical shapes in shades of yellow, beige, black, and pink. Some major eye candy, for sure, we'll definitely be taking these out for a spin come spring.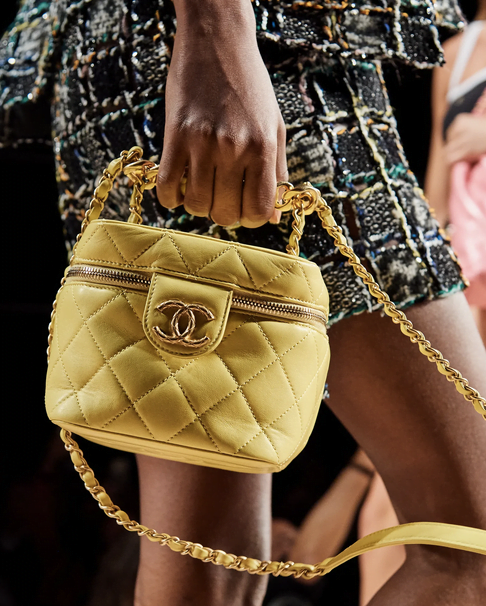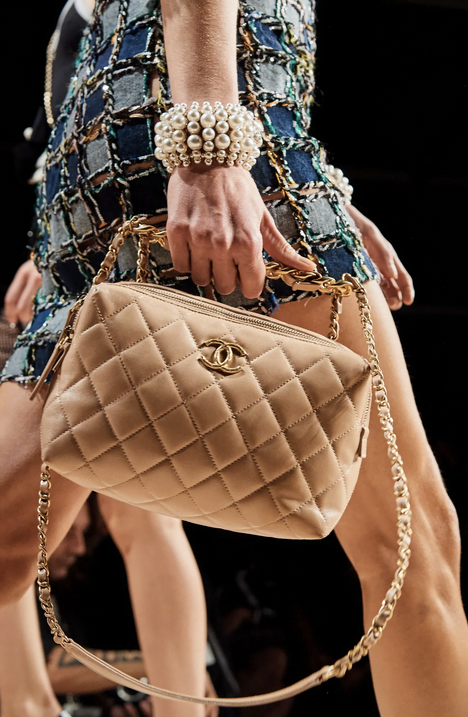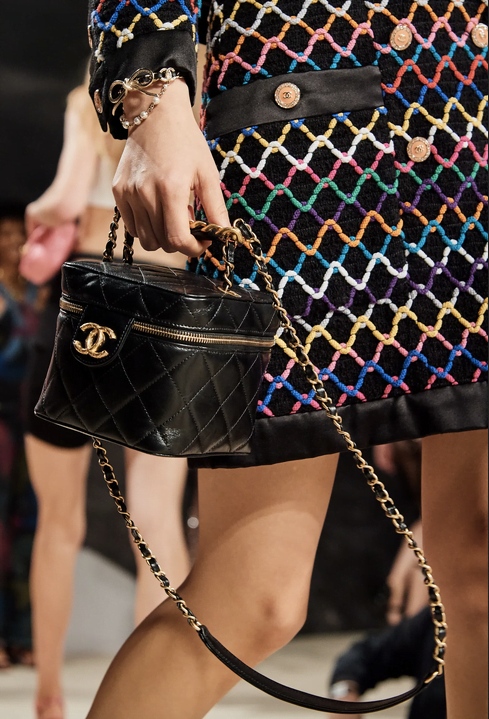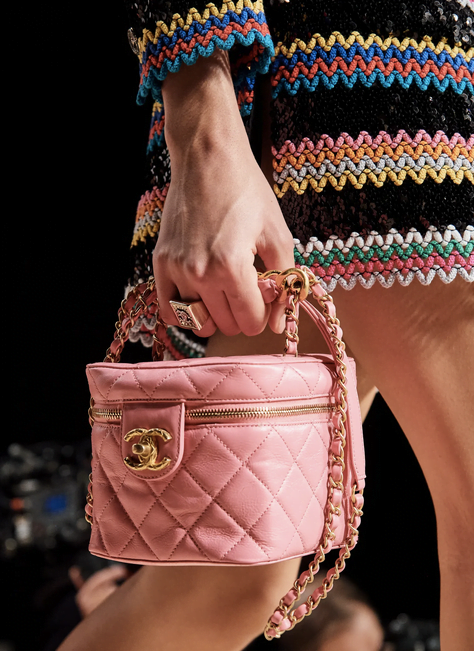 If you're in the market for a fabulous tote, the large scale shoulder bag displayed just might work. A bit reminiscent of the Coco Cabas, this slouchy version is slightly more north-south with a leather chain strap. Whether black, white, pink, or deep blue, there's a hue for you.
One thing's for sure, everyone will know it's Chanel. The name is blazoned across the front of the bag.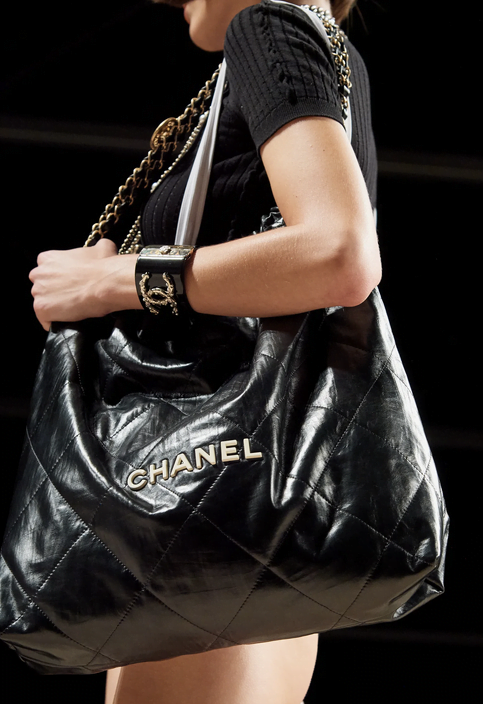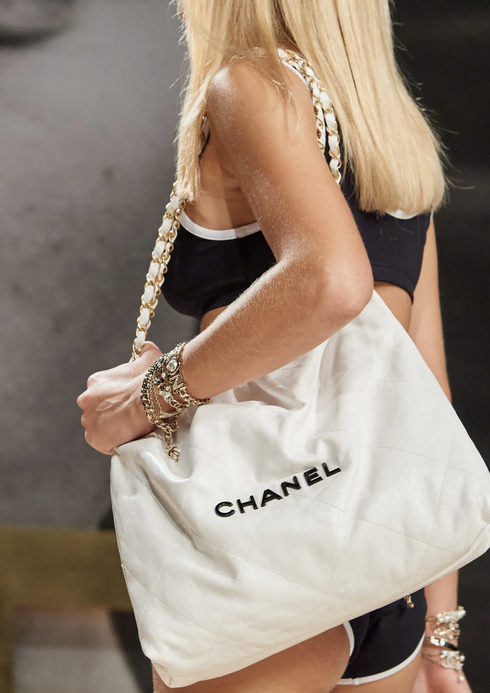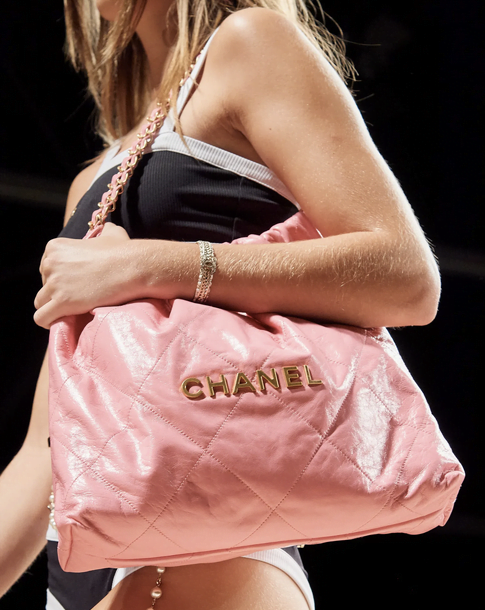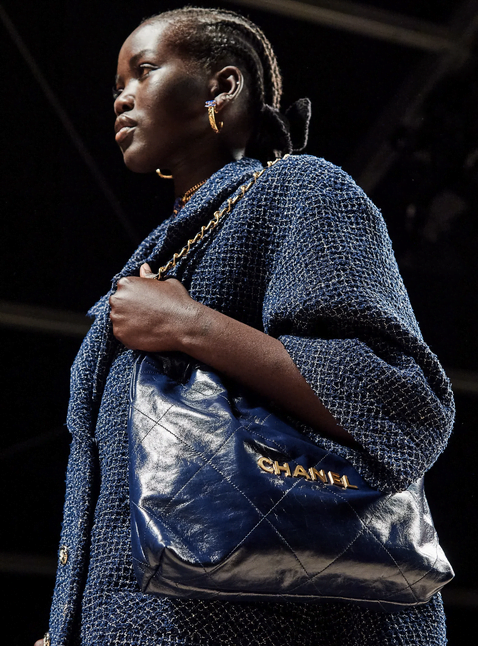 A new twist – which actually reminds us of an old Olsen twin favorite – is the large scale chain leather strap on the classic Chanel bags. It's fresh and young, even if not a new concept.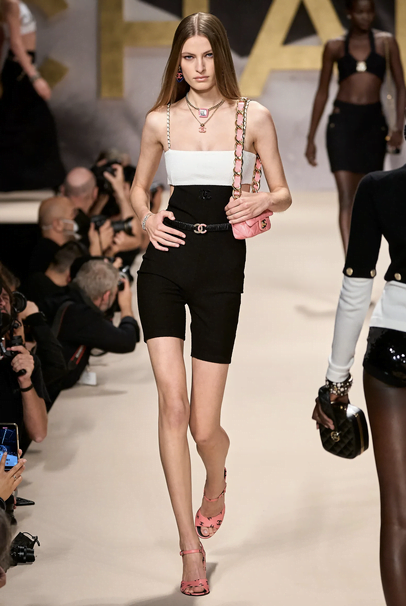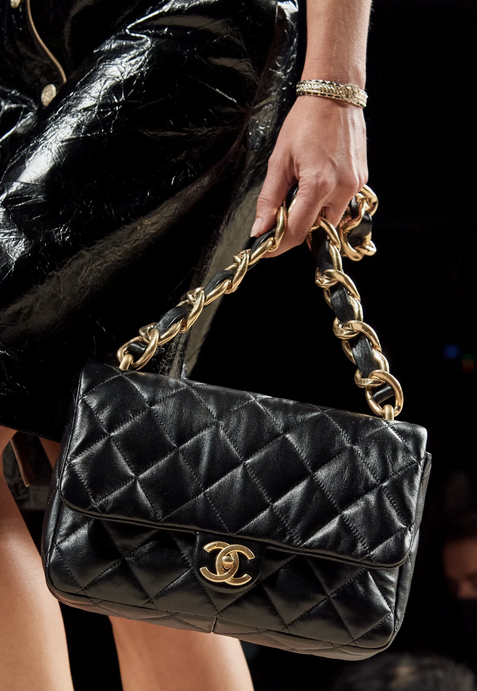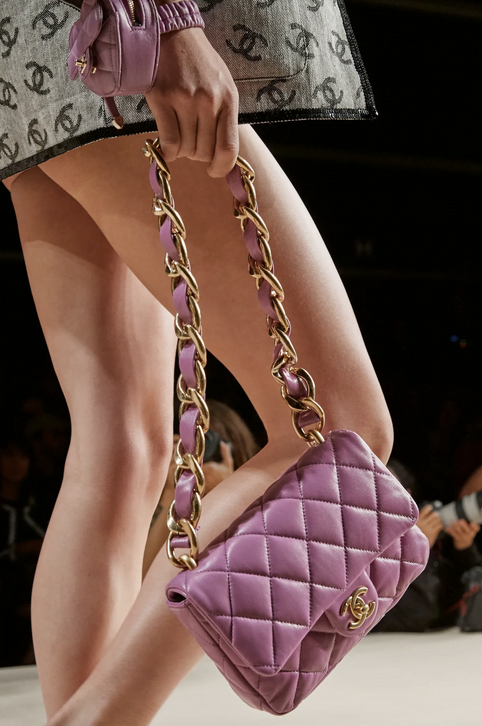 If you've been looking for a gold bag, we spied a couple. It's a color not always easy to find but this one really shines. We might just be looking to add this to our wishlist too…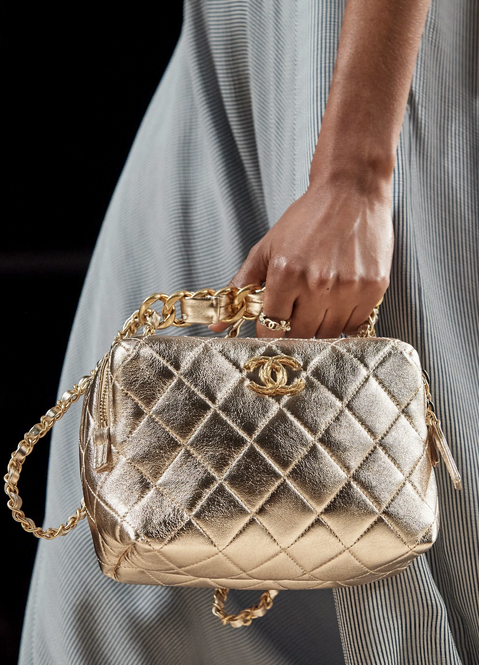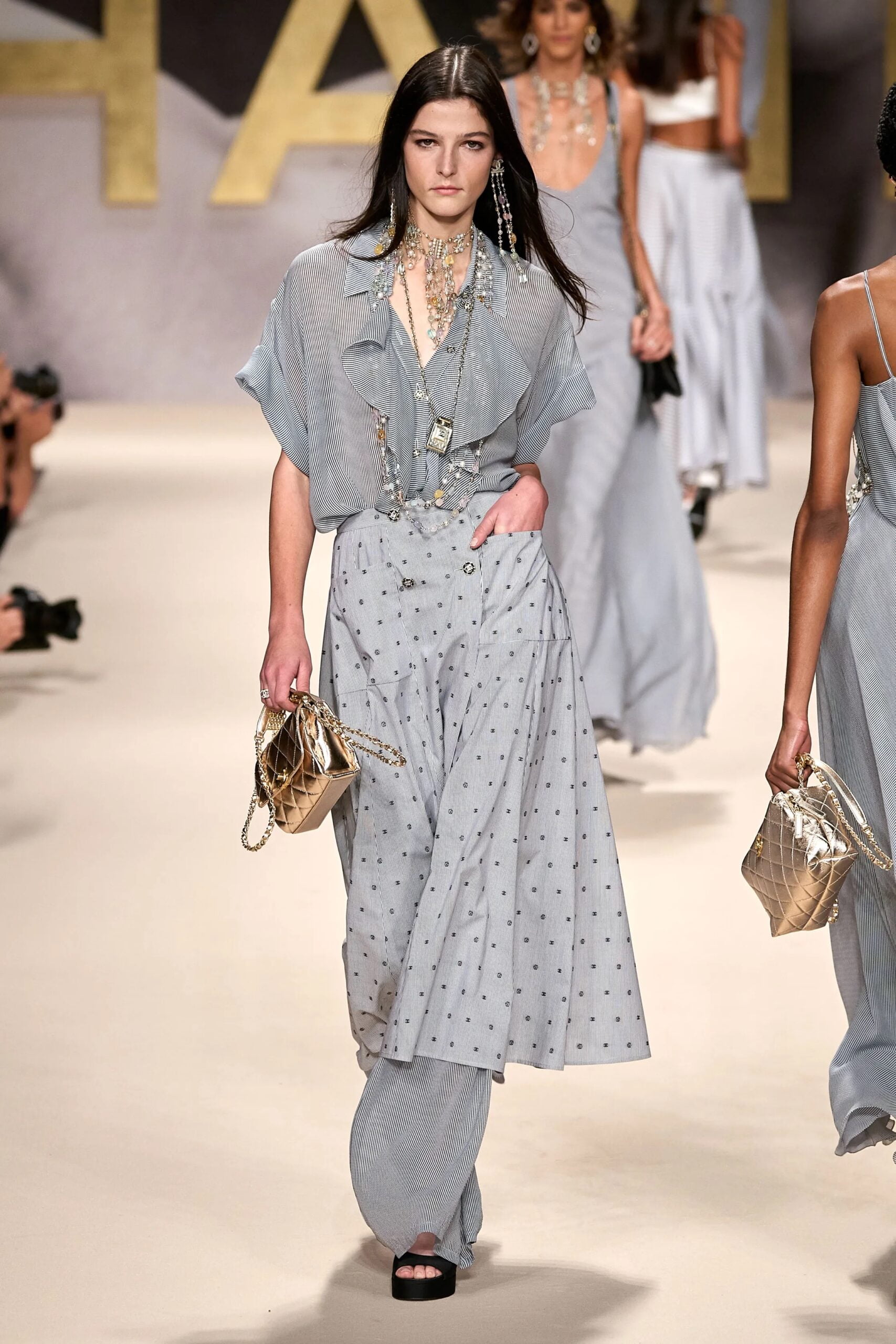 As for special embellishments, this season has the Chanel hallmark – pearls. Or perhaps more accurately, woven pearl beads. Although Chanel pearls are nothing new, we can't help but fall in love each time we see it again.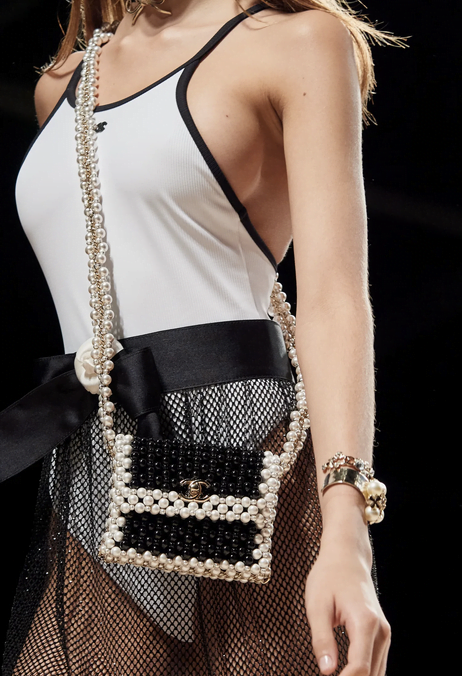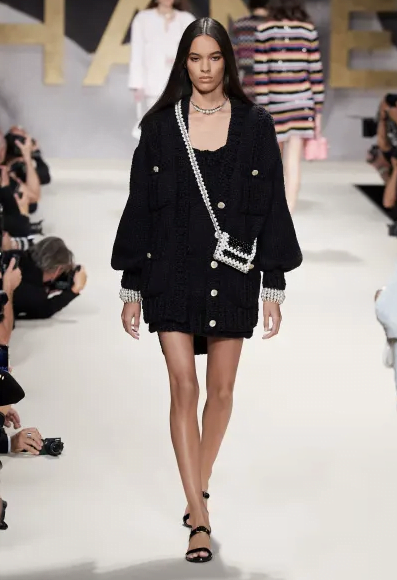 Chanel #5 takes front and center in the highlighted minaudiere. With versions in black and white, Chanel recycles its beloved perfume bottle clutches. How cute are these?!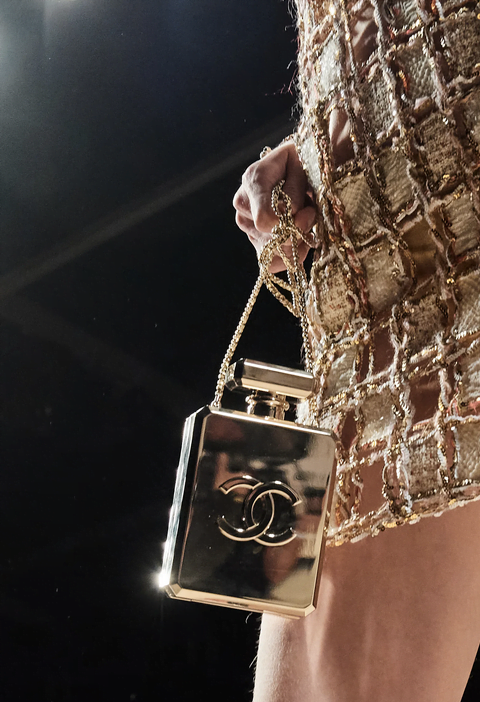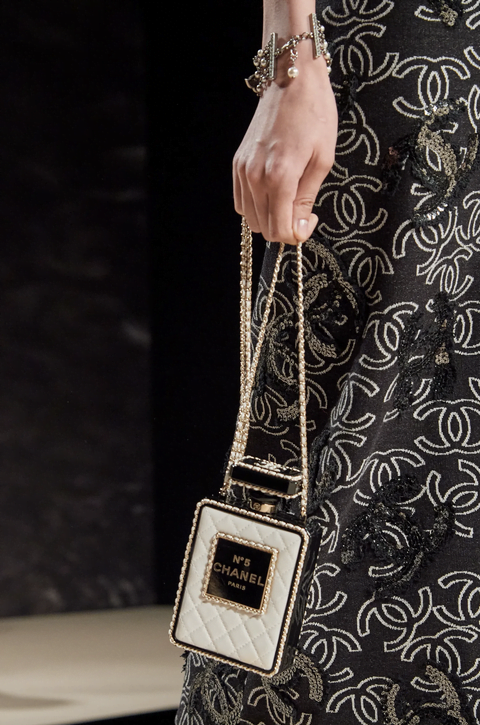 Although this is just a sneak peek at what's coming, has anything got your heart thumping? Be sure to let us know what you like!
All Images Courtesy of Alessandro Lucioni / Gorunway.com