by BopTalk Celebrity StylishSheba
This story like all Hermes stories begins with those magical words "the call came". I had been to the first Hermes event in our city a few nights earlier, and other ladies in our PurseBop community had given me the hint that sometimes special items were received to mark these occasions. I waited for a pause in the proceedings to ask my SA, and to my astonishment, three Kelly's were ferried out for my inspection. Although they were all very beautiful, it really was only a tiny Birkin that my heart desired. My SA said that she would do her very best for me and would try and call in some favours to make this happen. So I left the event empty handed and with a backwards glance I watched the other lucky ladies give those three Kelly's a home.
Only a few days passed before my SA rang and asked if I had time to drop in. She said she had a very special bag to show me, and although it wasn't exactly to the specifications that she knew I preferred, she was hoping I would fall in love with it. I rushed to the store, and there was an orange box waiting for me that was on the smaller side.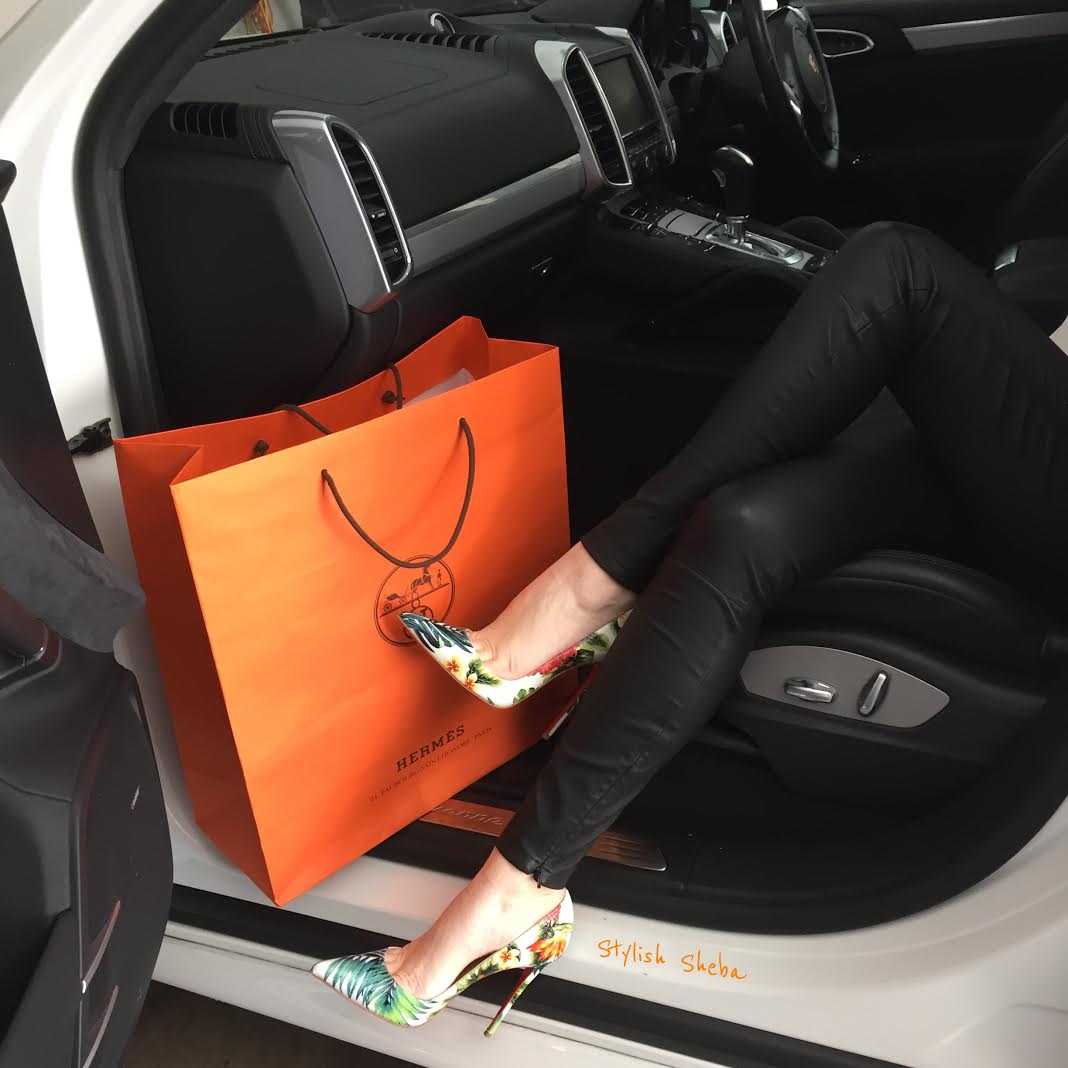 As soon as she gently prised open the lid and brushed back the tissue paper, I was a goner, I knew that this bag had to be mine. Nestled in the dust bag was a tiny Birkin 25 in Rose Sakura Swift leather with Gold Hardware. The pink was so pale it glistened and reminded me of candy, fairy floss and fluffy pink marshmallows all at the same time.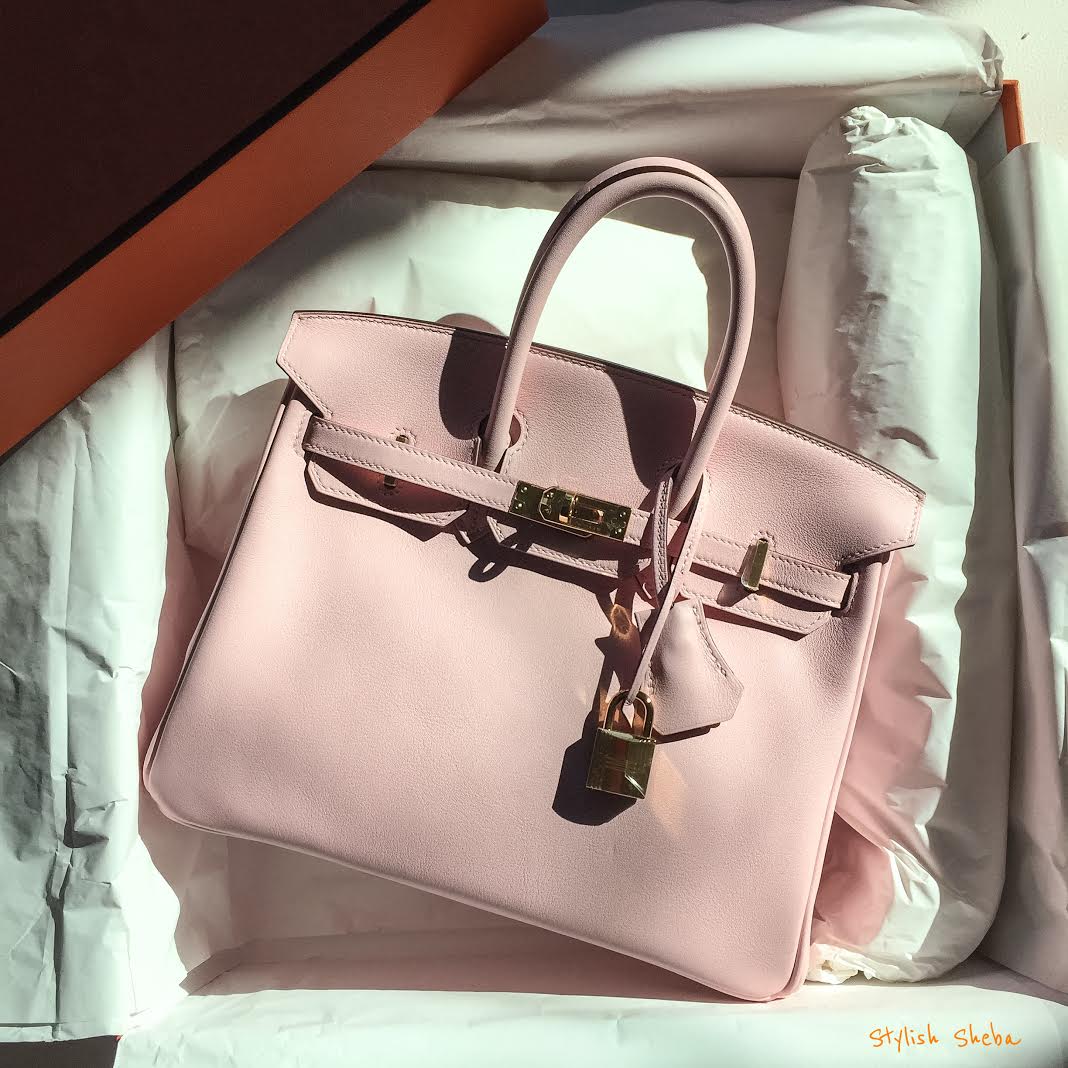 The only aspect of the bag that gave me pause was its leather. More and more Hermes is offering Swift leather, particularly in its Special Order offering for this round. It is a semi soft, semi matte, fine grain leather that takes colour particularly well and is similar in smoothness to Calfbox. However, it is prone to scratching and colour transfer; although, these problems can of course be fixed with a quick trip to the Hermes spa. So the decision I had to make was whether I loved the bag so much that it was worth the bother of having to take a little extra care with it…Of course, I couldn't resist! Now that I have gotten it home and compared it to my Kelly 25, I have found that it has a little extra room inside which is the icing on the cake for me.