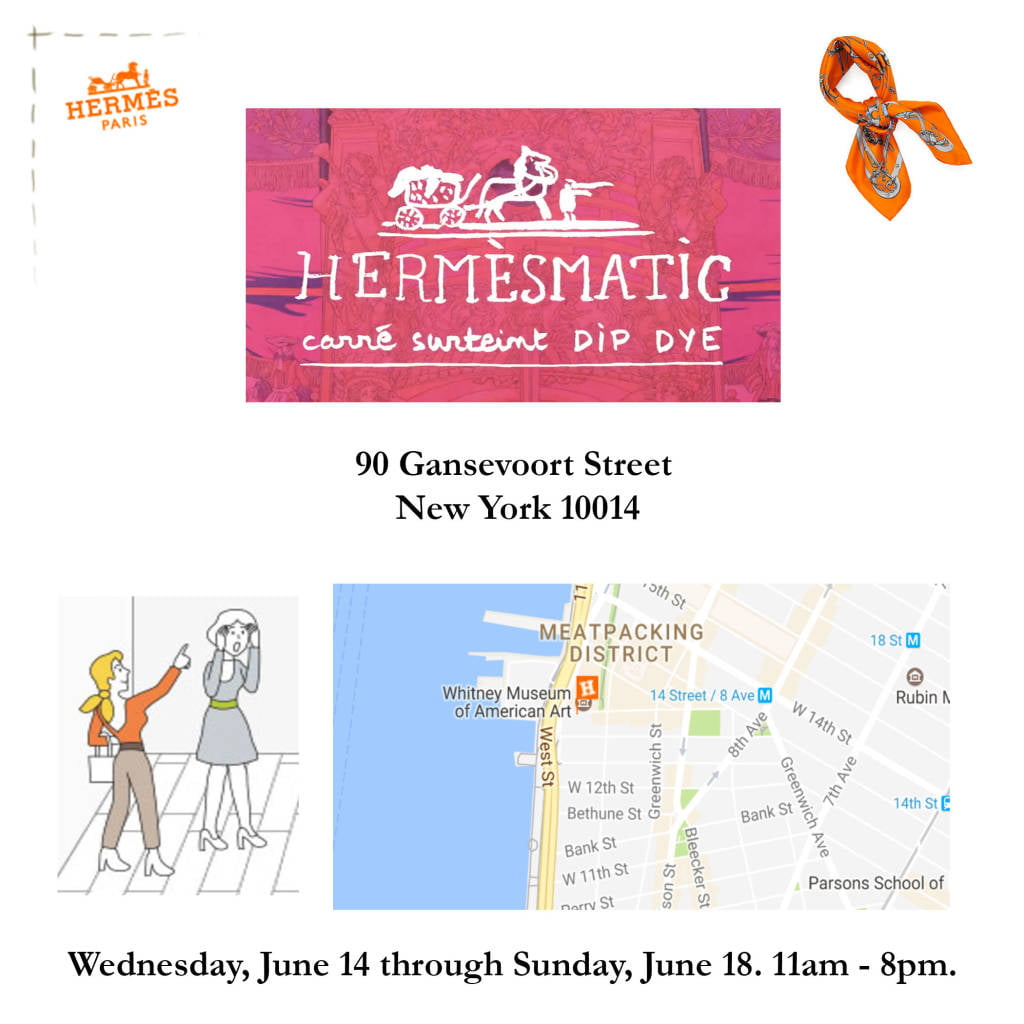 Hermès is steady and constant—a classic heritage brand established in 1837 that's historic and, some might say, legendary. But H isn't averse to new tricks and trends, and the brand is often a trendsetter itself. This is on full display in Hermèsmatic, a pop-up by H that promises a makeover for your old (or new!) scarves with a custom dip dye–job. H calls it giving your carrés a "colorful metamorphosis."
PurseBop, on her current trip to New York for the Christie's Auction, just popped in to the NYC Hermèsmatic to take a peak and give everyone a quick glimpse into the process! The NYC pop-up is taking place from June 14 – 18, 11am to 8pm daily, at 90 Gansevoort Street in the Meatpacking District. (The pop-up has already visited cities like Munich and Kyoto, and will be making its way to DC in July, Nashville in October, and LA in November.)
When you bring your scarf in, you can choose whether to give it a pink, purple, or blue dip-dye tint. The whole process takes about 48 hours and includes washing, dyeing, and washing again. By the time it's done, you'll have what looks—and feels—like a brand new scarf!
Take an exclusive PurseBop peek at the process in this video:
...and check out some of PurseBop's photos from the pop-up!