Travel is an integral part of my life both for work and pleasure. I have been in the market for new carry-on luggage for quite some time now. We have been using the Tumi line for the last couple of years, but packing and planning, especially for longer trips has been somewhat frustrating with my Tumi suitcases. I will explain why in detail now.
Obviously as PurseBop is my life, my laptop is almost always with me. When traveling, easy access to my laptop whether it be for quick removal at TSA or in-flight use is imperative. Now unlike most people that carry a laptop, I choose NOT to physically carry my computer in my hand or personal bag. Illogical…well maybe? But having my laptop in my suitcase makes the most sense for me. I am not leaving home without one of my favorite handbags, and as of late it is either a Birkin or Kelly bag. Since neither my B nor K is going to carry my laptop, it has to go in my carry-on suitcase. My Tumi carry-on does not have an outside pocket, so just imagine my frustration at TSA unzipping the entire suitcase to remove the laptop – or even more of a nightmare, trying to take out the laptop in-flight!
Global Entry/TSA pre-check has taken care of all domestic headaches, but I travel extensively internationally, in which case the TSA pre-check benefits no longer apply. The laptop must be removed and placed in a tray for X-Ray.
Ideally, my carry-on should have an exterior pocket that can accommodate my laptop and enough interior space for either a quick get away/light weekend trip amount of clothing. If I'm taking a longer trip, my carry-on should have enough interior space for all my additional handbags (of course, I make use of my efficient nesting technique (Read: Bag Nesting – How to Travel with Handbags). Since I never check-in any handbags, they must all fit in my carry-on luggage.
Whether I am traveling alone, or with Mr. PurseBop is an important factor that dictates my carry-on contents. If alone, my carry-on must independently meet all my needs. If traveling together with two carry-ons, there's a little more leeway (which essentially means more space for me, LOL).
The search for a set of new carry-on luggage was on the back burner until the release of the new Louis Vuitton rolling luggage launch. You'll quickly see why these new LV suitcases excited me!
Starting from the fashion house's early days, Louis Vuitton was a malletier that produced custom luggage, like their iconic trunk suitcases, for the aristocrats and nobility among Europe. LV continues to live on as a luggage legend with the introduction of their new Rolling Luggage line by Marc Newson.
The Newson Luggage collection is a luxury traveler's dream come true. Aesthetically, the luggage pieces in this collection are sleeker and more modern than past releases. In terms of functionality though, the New Luggage Collection is by far Louis Vuitton's most well-designed and well-built set of suitcases to date.
Marc Newson is an influential industrial designer who has played a role in creating everything from furniture, household objects, bicycles, cars, and even commercial aircraft. Newson's breadth of knowledge about object usefulness and practicality is definitely evident in the Rolling Luggage collection.
Designing the perfect suitcase can be tricky. With a lot of luggage, the extendable handle is often positioned in a way that obstructs the interior of the suitcase, which means some items can't lay flat and you aren't truly using your space in the most efficient way possible.
With Newson's collection, the extendable handle of the suitcase has been relocated to the outside and runs from the bottom to the top of the luggage, which means there are no awkward bumps and ridges in the interior space. This is a 4-wheeled suitcases, which allows for more mobility when walking through the airport.  Other new features include a three-digit combination zip-pull TSA lock system, which reduces weight and causes less tension than a double zip system.
Newson meticulously designed these suitcases to be user friendly, lightweight, and hassle-free.
The new, hard-bodied rolling suitcases, the "Horizon" model,  come in 2 sizes:
Mini (50 x 35 x 20 cm)
Cabin (55 x 39 x 21 cm)
Available materials include Monogram canvas, Monogram Eclipse, Damier Graphite, Taiga leather, and Epi leather.
| | |
| --- | --- |
| Suitcase Model | Price in USD |
| Horizon 50 | $2,660 |
| Horizon 55 | $3,100 |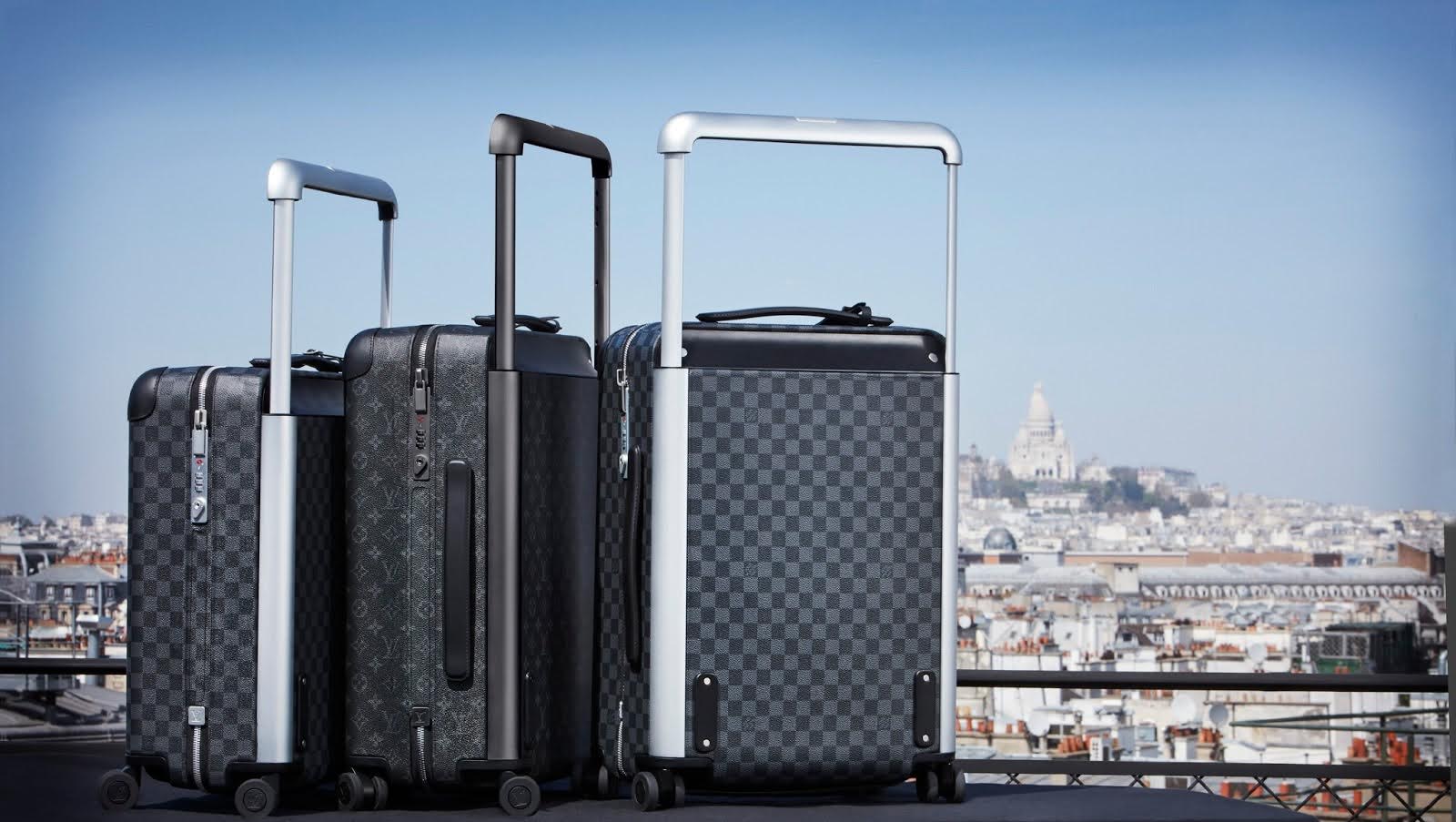 After looking at the pictures of the new suitcases and reading the product descriptions, you can clearly see that there are still no exterior pockets on these suitcases. You may be wondering…wait a minute, PurseBop what's all the fuss about? Don't you NEED an exterior pocket? What about your laptop?
Well…even with this dilemma, new LV suitcases did manage to join our luggage collection! Stay tuned for Part 2 to see our final choices…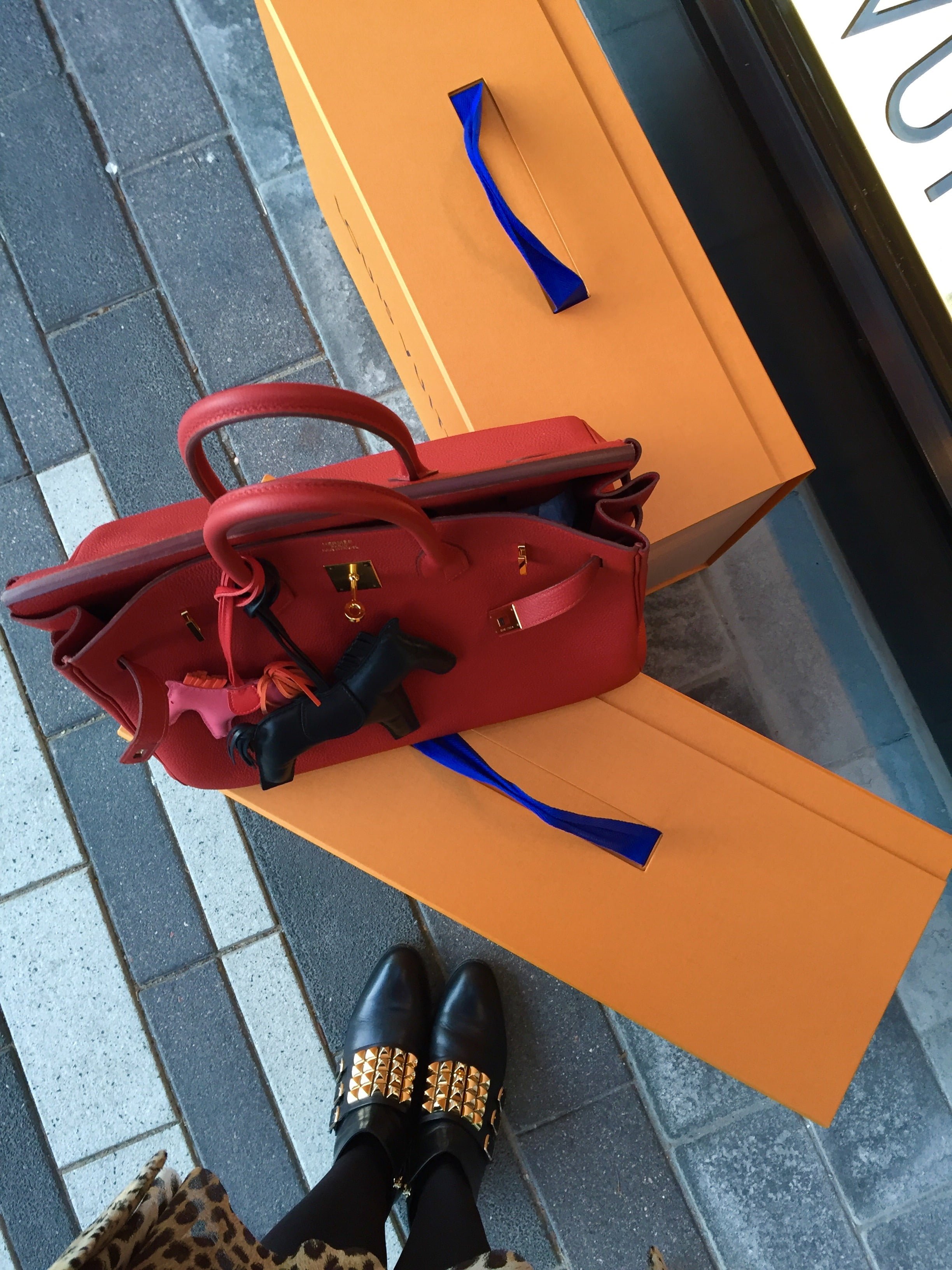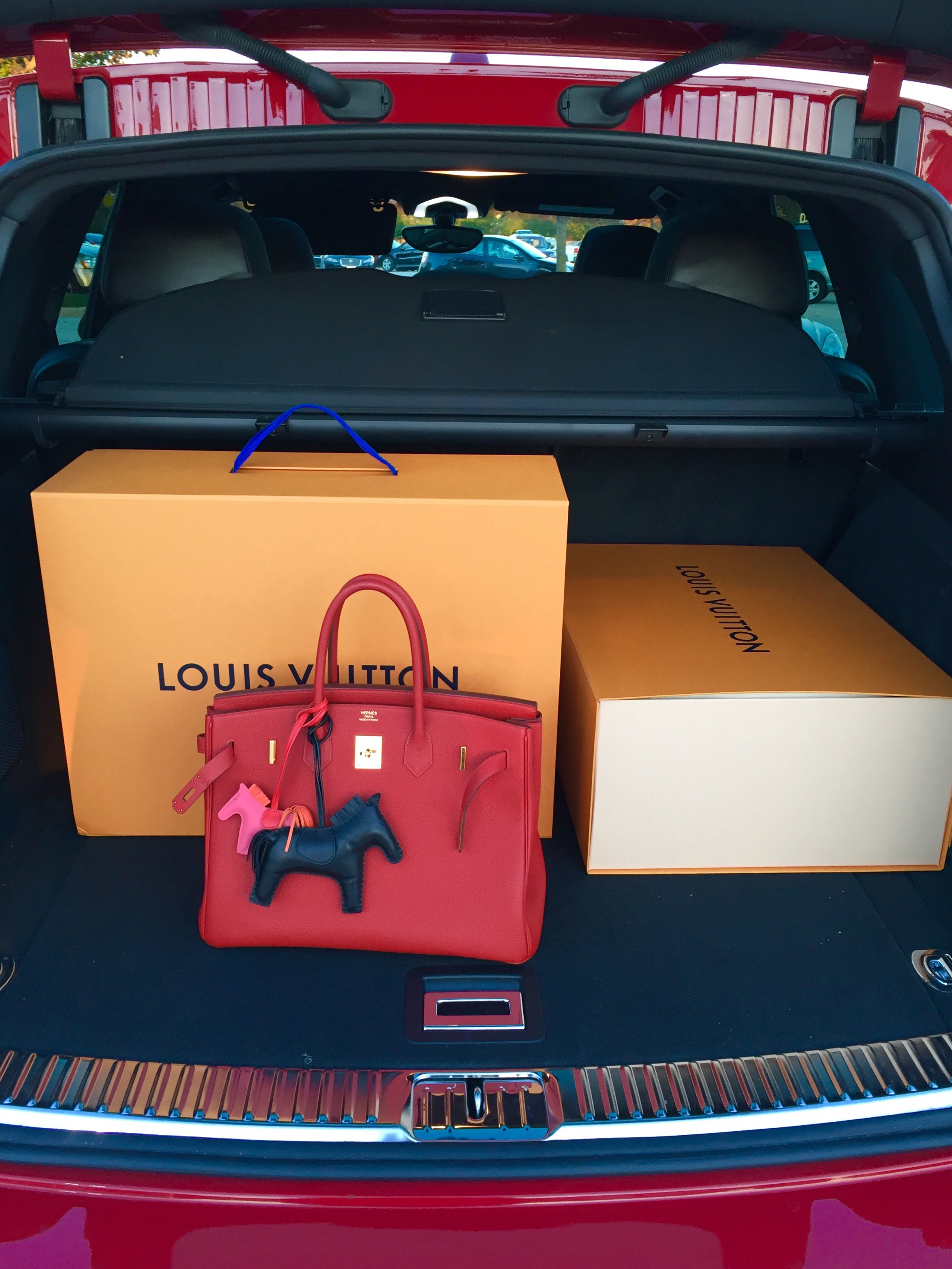 Updated: May 27th, 2017