Fendi is picking up pace in the handbag world with full force. The new Dotcom Bag has caught our attention with its sleek, modern look. Fendi is also expanding its reach with increased social media presence and e-commerce. One of Fendi's latest creations, the Fendi Strap You, is also quickly becoming an "it" item. The Strap You is a detachable  bag strap that can be added on to any bag (Fendi or otherwise) for a touch of personal flair. Get acquainted with the Fendi Strap You and see it at work in the images below…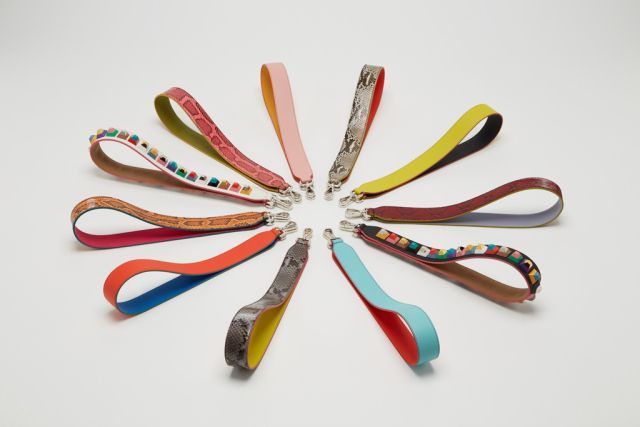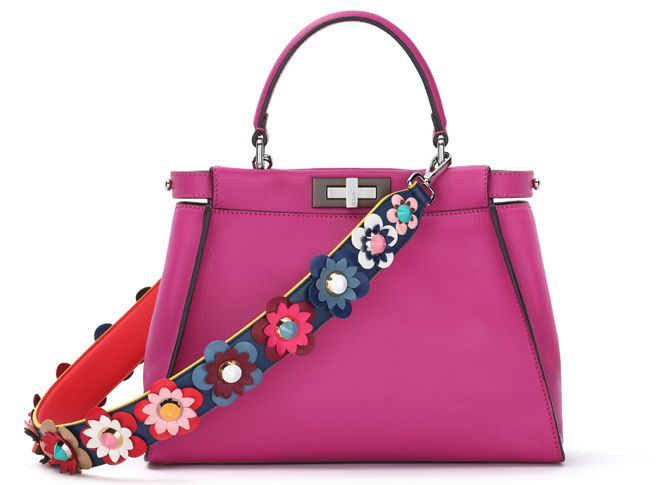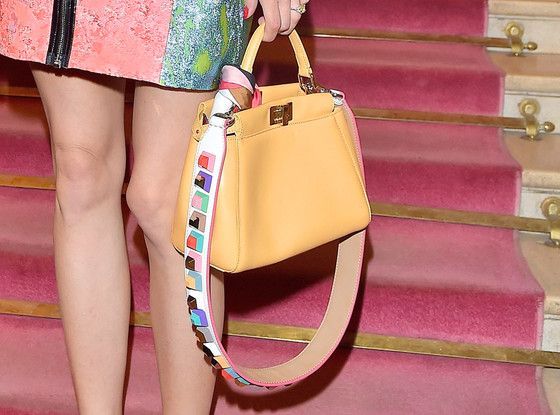 With the Fendi Strap You, there are endless possibilities. The Strap You comes in leather, exotic, and embellished versions and in essentially every color you can imagine. While the Strap You can't be custom ordered to your exact liking, it does come in a variety of creative, different options that will be very versatile in your collection. Fendi even allows you to play around and experiment by matching Fendi bag styles with the Strap You styles in a helpful app on the Fendi website.
Depending on its complexity and material, the price of the Strap You can vary. Basic leather versions of the Strap You retail for around $500 and embellished versions can retail for $1,000 and up. For example, the Fendi Strap You with Floral Embellishments retails for $1,110 via Barneys.
The Fendi Strap You first became available around summertime last year, but PurseBop has just recently noticed a huge surge of interest in the Strap You as of late. As consumers continue to experience bag fatigue and grow weary of "it" bags, they are looking for ways to personalize their style and extend the possibilities of their own collections. Instead of buying one bag with limited use, the Strap You alone can change up your look and re-create any bag.  Even though the Strap You may come with a big price tag,  its multi-functionality makes it a great investment.
Take a look at how many fashionistas are using the Strap You to personalize their bags…