PurseBopPicks BREAKING  NEWS!
We have selected 6 new finalists for this weeks round of PurseBop Picks. The best part is YOU get to VOTE for the winner!!!
For those of you new to PurseBop Picks, bring yourself up to date on all the excitement by reading the details here and check out what happened week ONE & week TWO 
Something else has been trending here at PurseBop.com
It's the SWINGING CELEBRATION PARTY and our Instagram fashionistas have been showing up with their fabulous looks and taking all kinds of Party Bag Selfies that are making waves on the RED CARPET! Join the party with your #PartyBagSelfie by hash tagging #PurseBopsSwingingCelebration and stay tuned to see what happens next…
Agenda for the next 36 hours:
We'll keep our polls open  to give our fashionistas enough time to vote for their favorite PICK  and share the news with their friends! You may vote up to every 6 hours right up until the end.
If you are a finalist, please contact us via DM (direct message on Instagram @PurseBopPicks) !
Remember the goal of @PurseBopPicks is CREATIVITY. We want you to inspire you to take creative shots of your fabulous 'baggies.' But above all, this is supposed to be fun, and generate a sense of camaraderie with our IG family of fashionistas…
Scroll down to the bottom to cast your vote now, and check back for results (remember …you can vote up to once every 6 hours and have all your friends join in).
Presenting: 
@mrssophiiia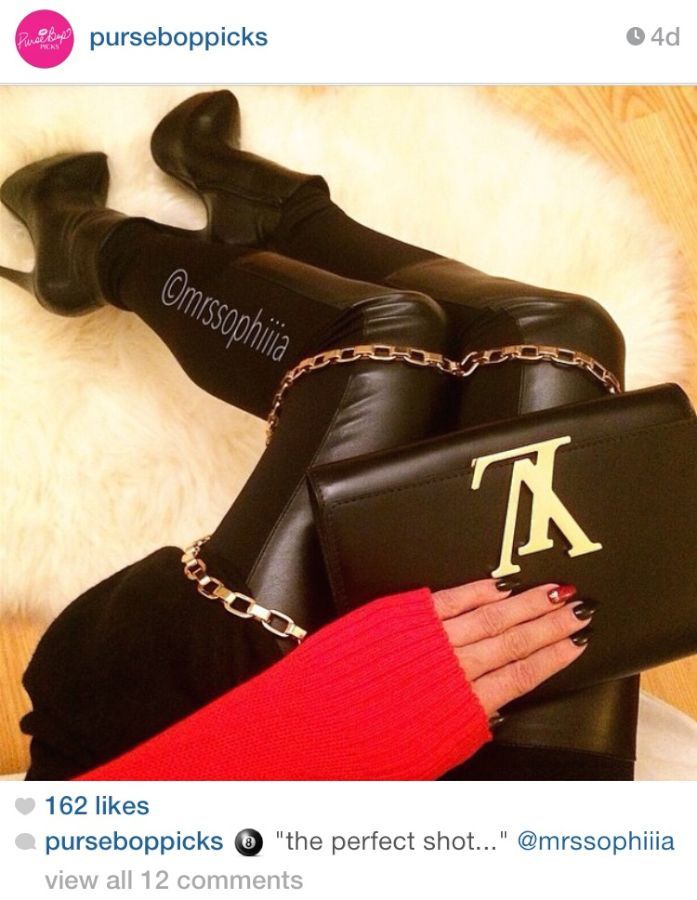 @bestredroom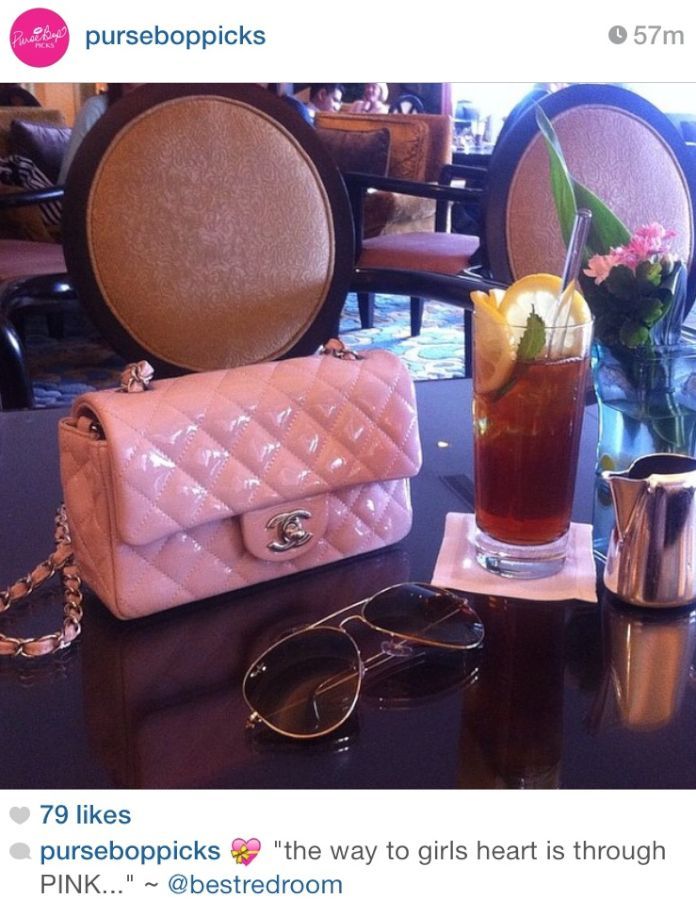 @yo.ana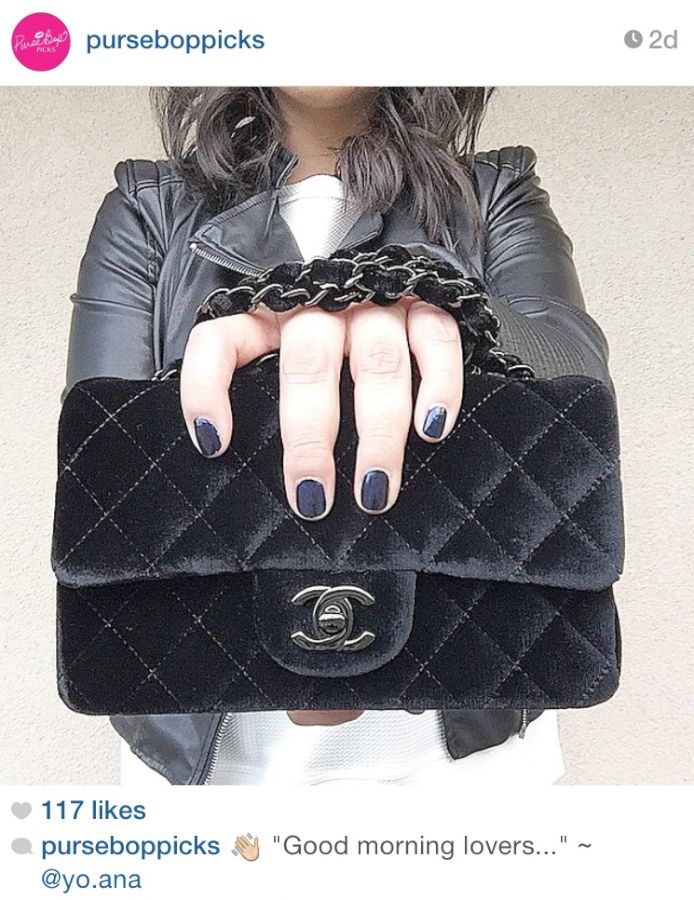 @favloves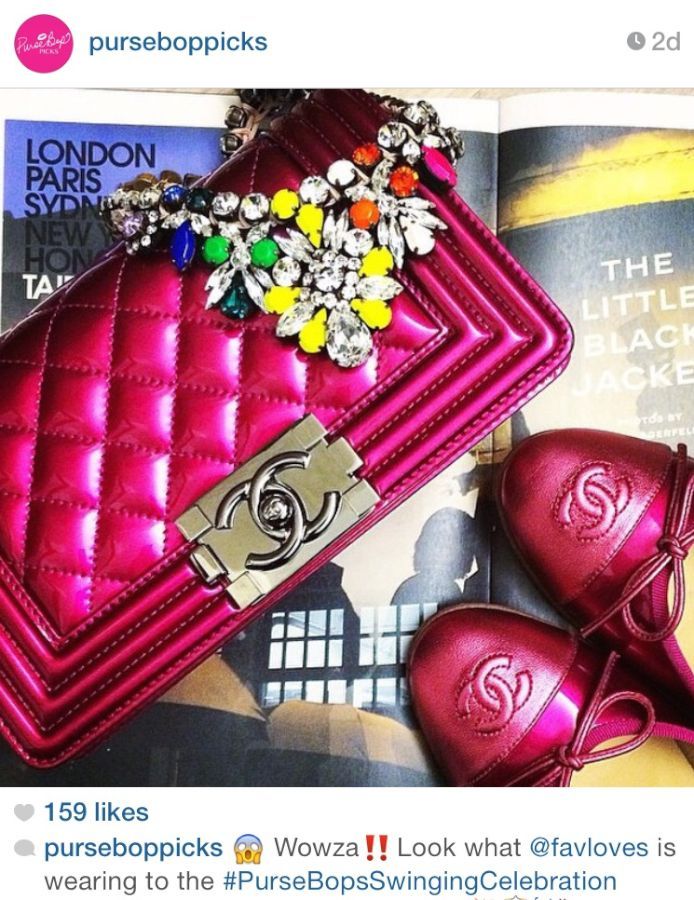 @cherryquillwitch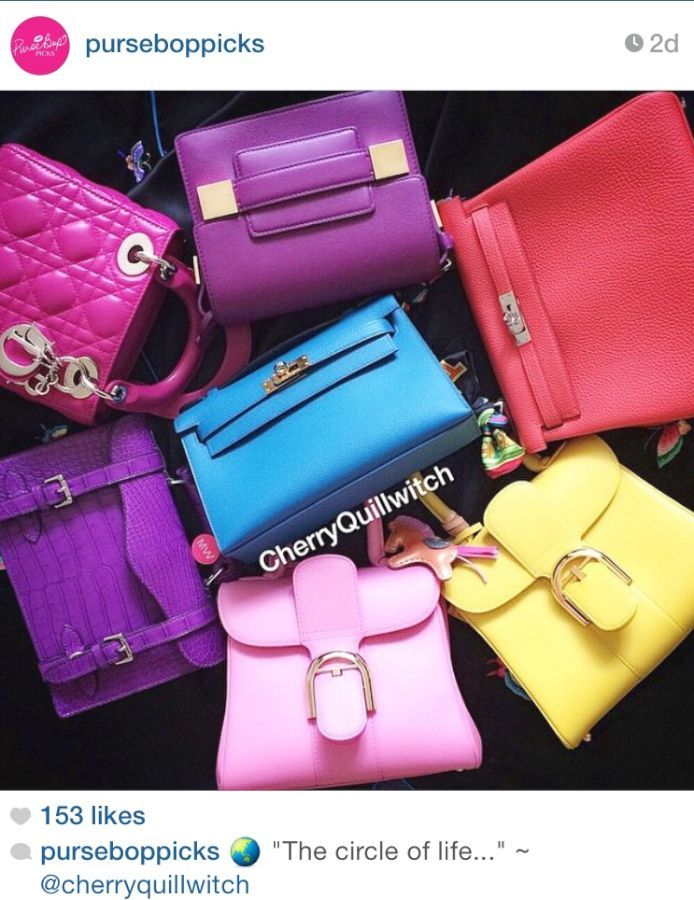 @my__closet__diaries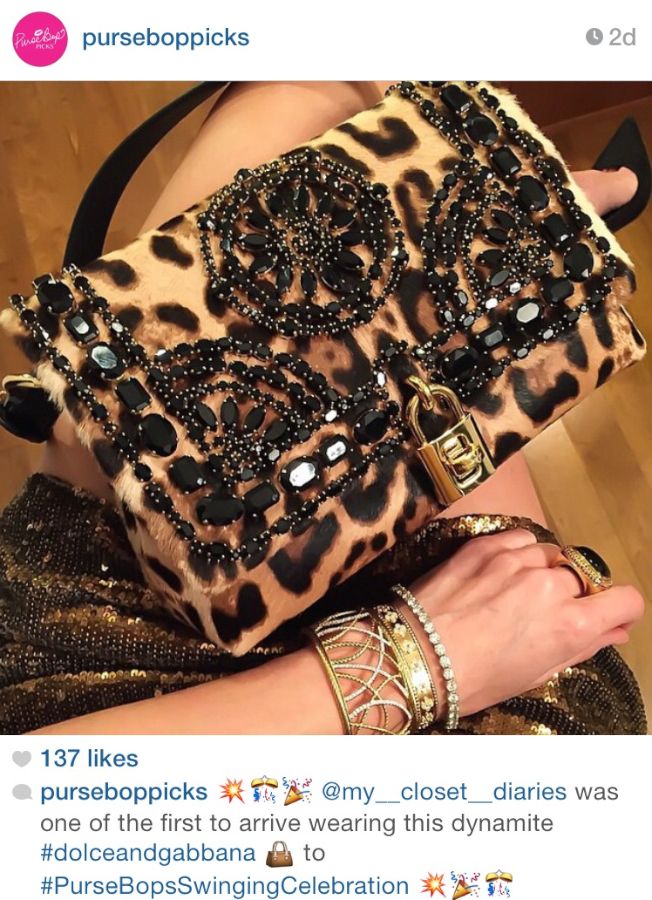 Keep hash tagging your fabulous shots #PurseBopPicks!!! and for added fun this week don't forget your red carpet #PurseBop'sSwingingCelebration looks!
Let's meet back here on Sunday to CONGRATULATE our winner who will also receive a CHANEL lipstick as a token of our appreciation and the launch of our brand new site!
Don't forget to check out the VAULT to see our newest finalists featured!
READY, SET & GO!
Love PurseBop
XO
We Have a Winner: NOT just ONE but TWO !!
(post update Dec 14th)
I am thrilled with the enthusiasm and excitement that has surrounded #PurseBopPicks this week. We had an incredible display of fabulous pictures all week long, 6 fantastic finalists, and an infinite number of voters this week. Let me remind you my friends this is only our THIRD week of PurseBop Picks! Can you feel the energy building my fabulous followers? We are going to create a BUZZZZZ!!!
PurseBopPicks was created as a community page where we celebrate and recognize your creativity and passion for bags! Everyone that participates is a winner in my books!
To all of our followers and participants – THANK YOU! Our motivation on this page is driven directly by your imagination…
Now without further adieu, we would like to announce our PICKS!
WE HAVE A TIE!
Dear @mrssophiiia & @favloves CONGRATULATUONS!! Your creative efforts were clearly recognized by all, and YOU are our official PurseBop's Pick winners. Please message us on IG  @PurseBopPicks so we may make arrangements for your lipstick to be shipped directly to you… (delighted we have our contest open to all our International readers, hehe… you can read full contest details here)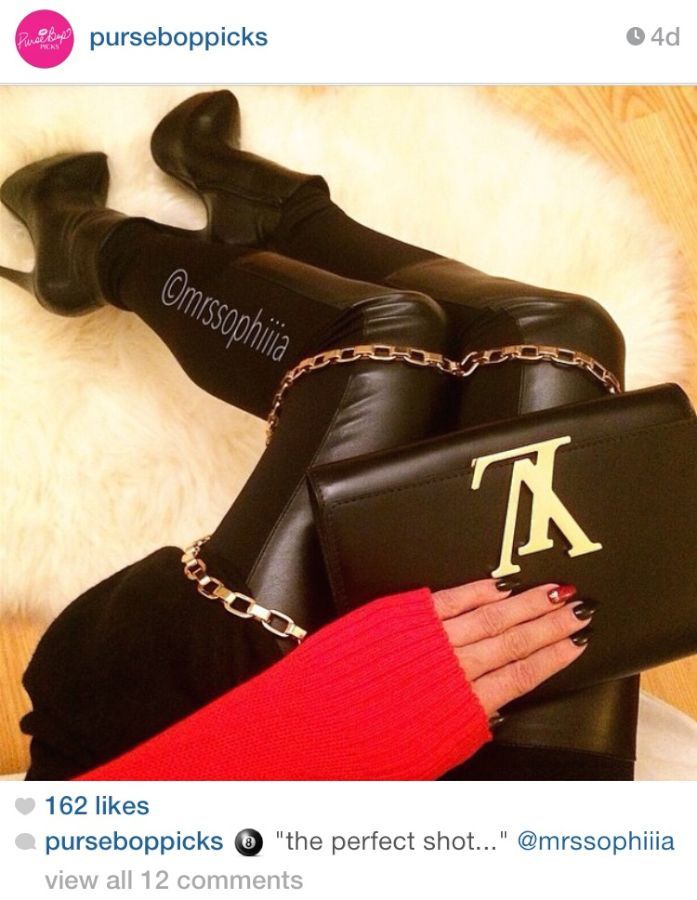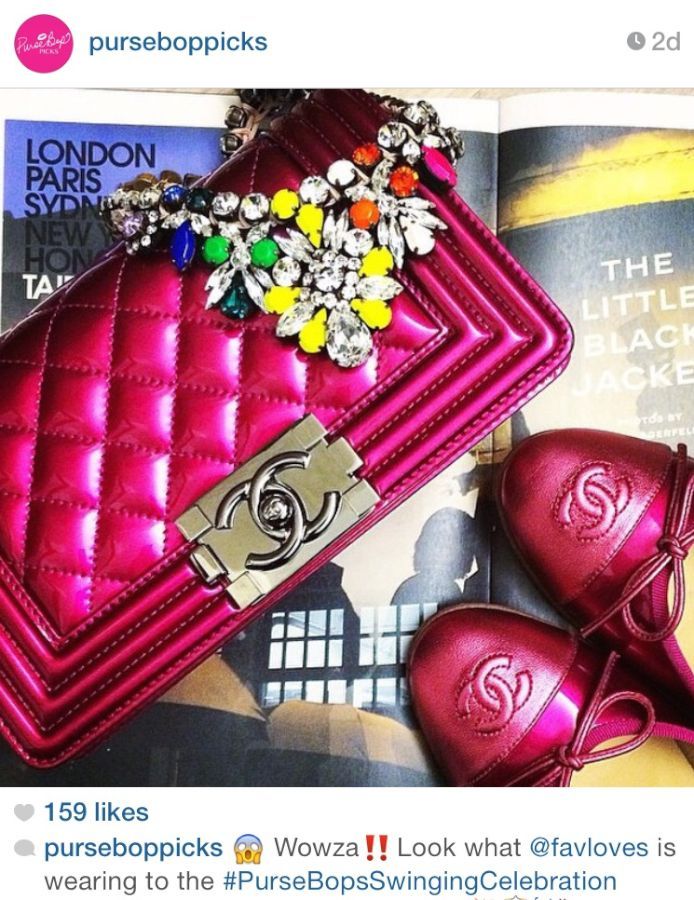 Here they are together folks, our dynamic DUO WINNERS of Chanel lipsticks!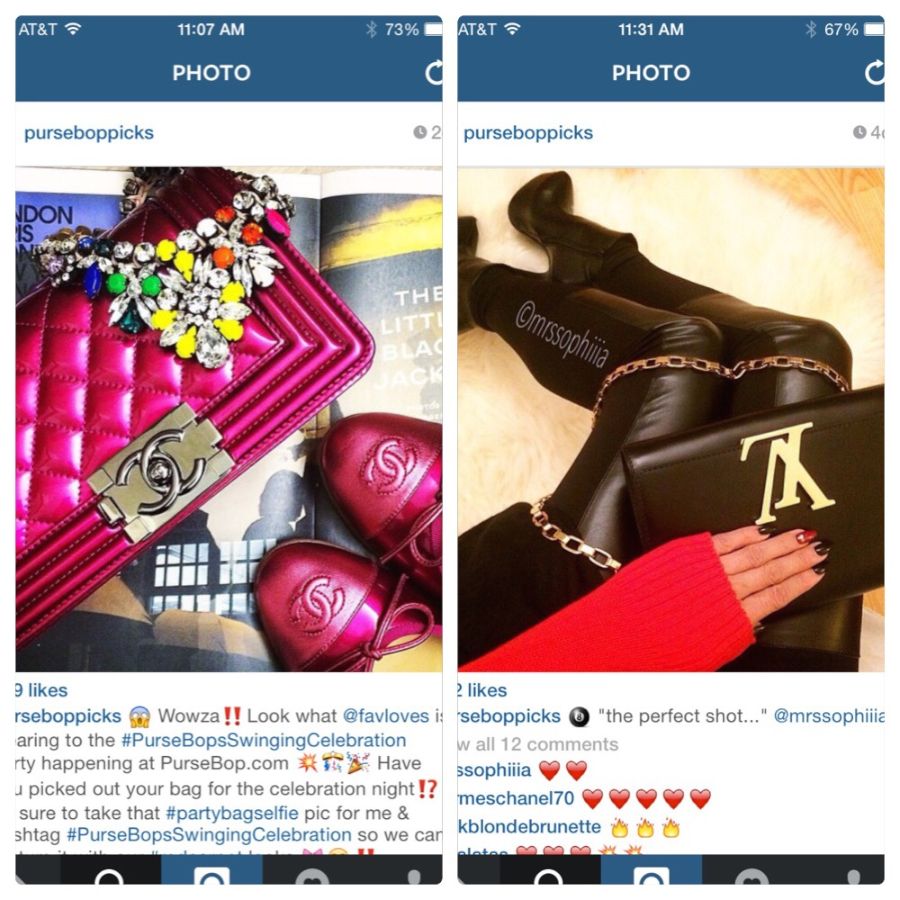 Love PurseBop
XO

Updated: March 8th, 2015