In their Fall/Winter 2016 collection, Louis Vuitton revamped a number of their iconic bags and accessories by offering them with World Tour Stickers. Now, LV has upped their own game: the maison has introduced a new service, reinforcing Louis Vuitton's reputation as a master in the art of customization. "My LV World Tour" gives you the opportunity to personalize your leather goods with a wide range of custom patches à la classic hotel stickers. Intrigued by the new service, PurseBop stopped by the nearest LV boutique to talk the SAs and give you all the information you could need!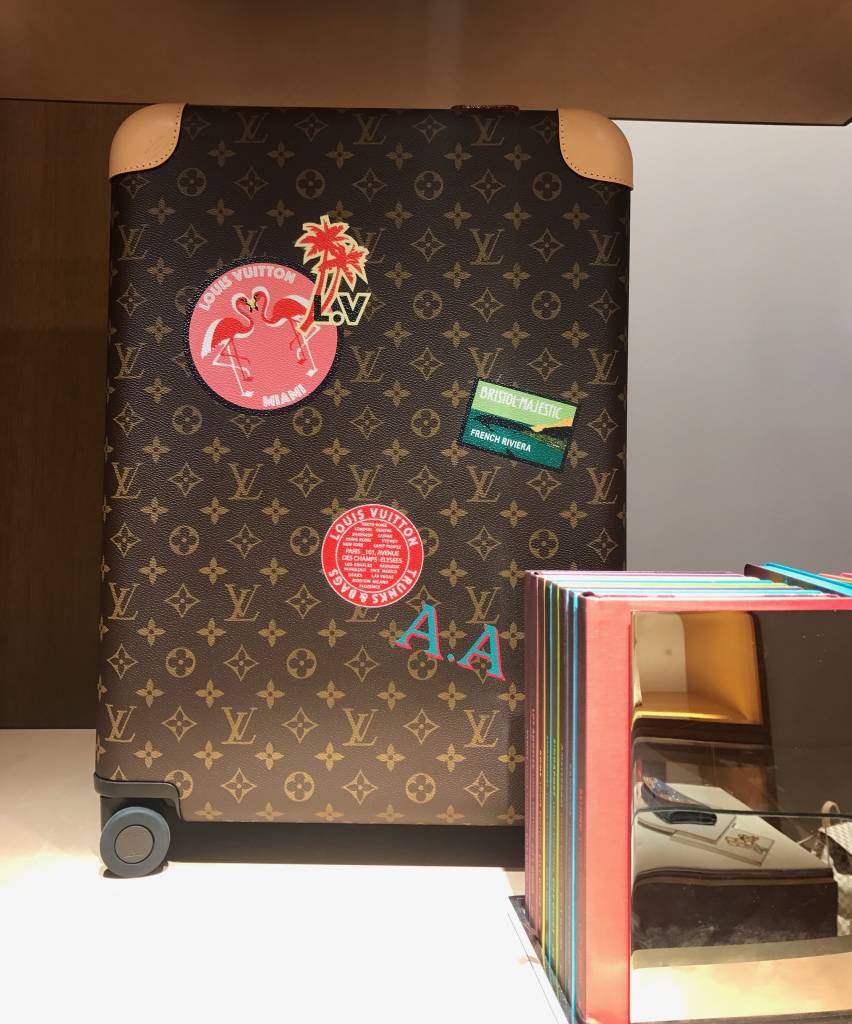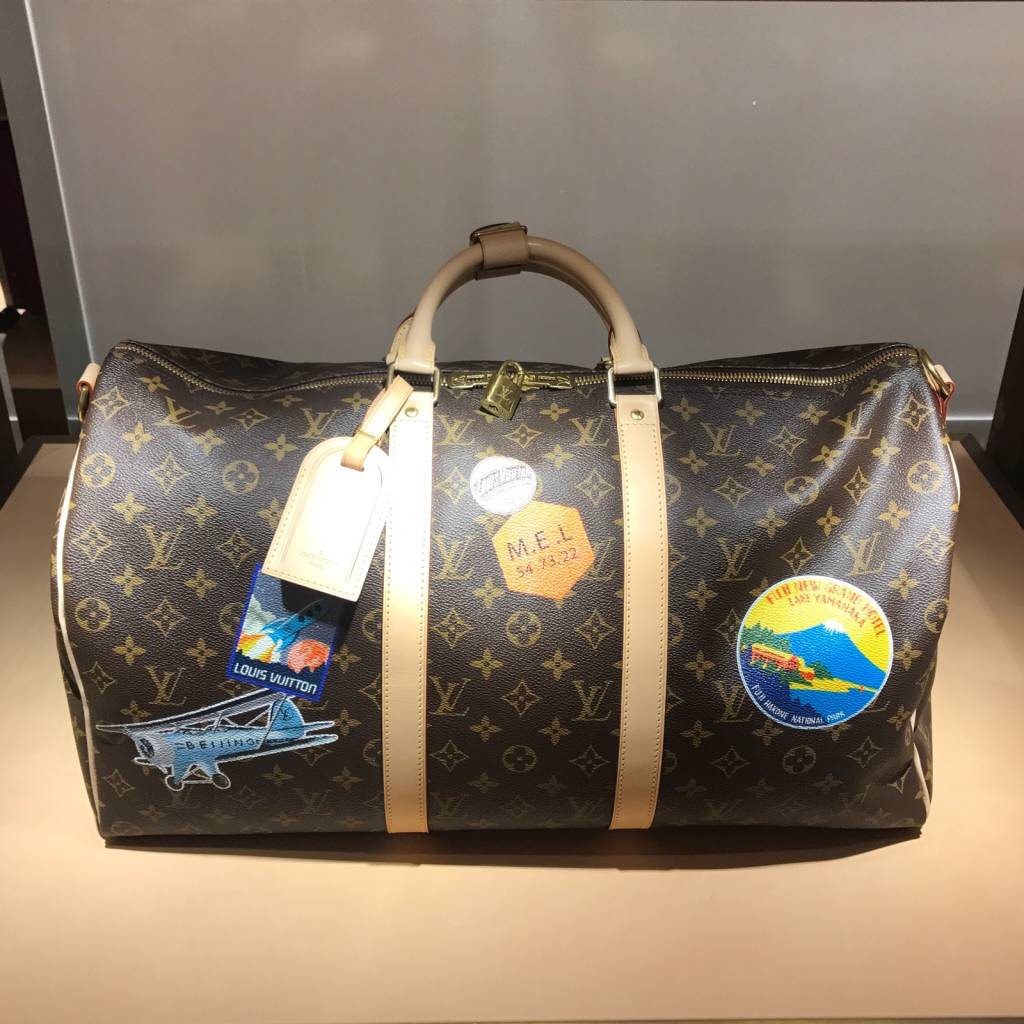 My LV World Tour includes 5 sticker collections with 12 patches each, which can only be placed on predetermined spaces on the bags. The collections are GRAND HOTELS, LV HERITAGE, CITIES (a personal favorite!), LV POP, and MAKE IT YOUR OWN (which is essentially a monogram option). Take a look at the sticker collections below: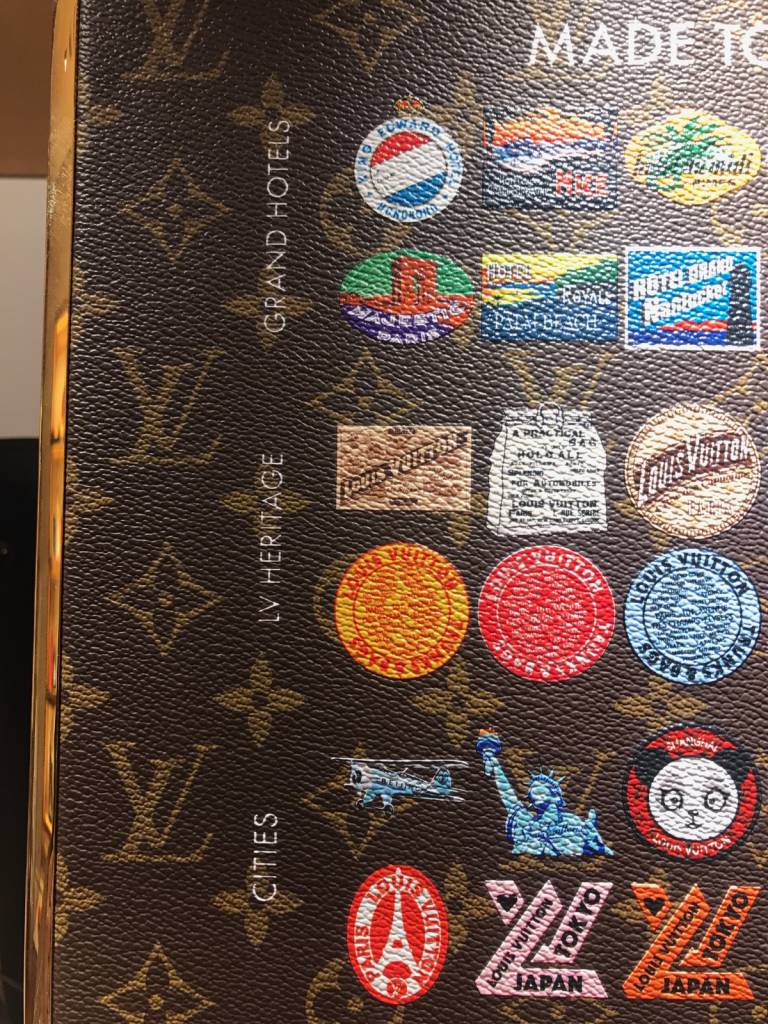 Currently, the personalization process takes about 8 weeks in the U.S., as the bags have to be stamped in Paris. The special service is only available in the Neverfull MM, Speedy Bandoulière 30, Keepall Bandoulière 50, Horizon 55, Zippy Wallet, and Victorine Wallet. Apparently, it will also be offered for the Damier Graphite canvas by mid-September. And—a fun detail—the Neverfull MM has black handles and trim, which is unique to the World Tour collection!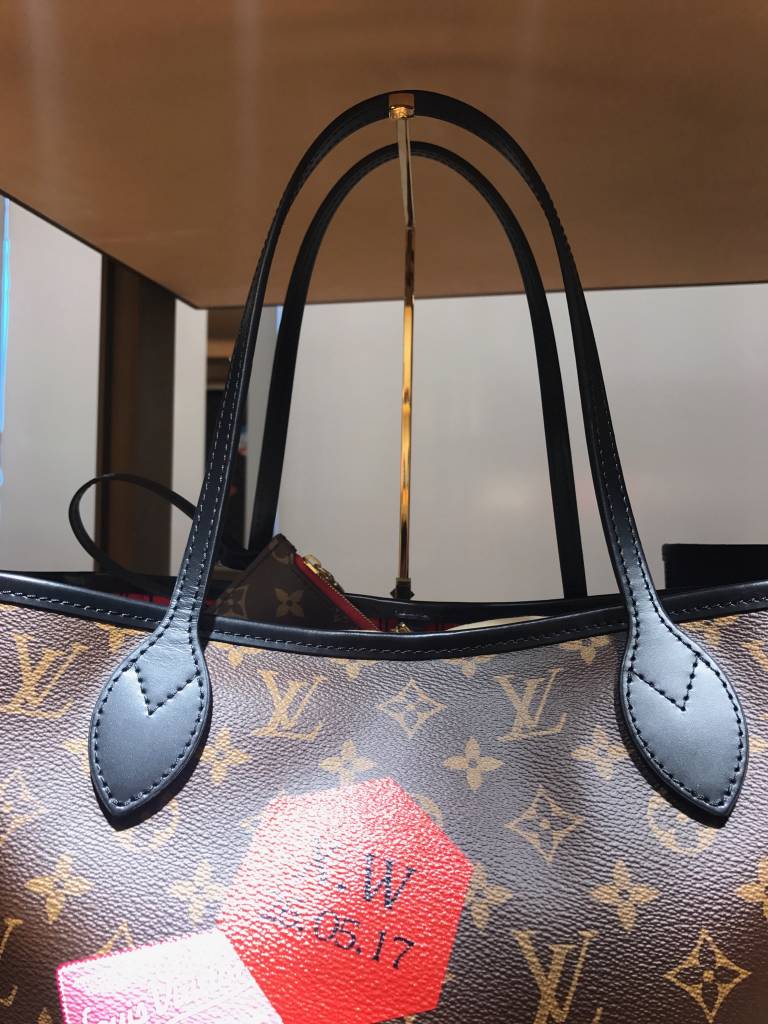 Style

Price in USD

Louis Vuitton Victorine Wallet My World Tour Bag

$835

Louis Vuitton Zippy Wallet My World Tour Bag

$1,100

Louis Vuitton Speedy Bandouliere 30 My World Tour Bag

$1,660

Louis Vuitton Neverfull MM My World Tour Bag

$1,720

Louis Vuitton Keepall Bandouliere 50 My World Tour Bag

$2,220

Louis Vuitton Horizon 55 My World Tour Bag

$3,850