The news of the latest LV luggage from Marc Newson prompted a full on investigation as we've been in search of the perfect carry-on for the longest time. As I describe in detail in Part 1, having my laptop accessible is my number one concern during travel. I visited the Louis Vuitton boutique a couple of times to see if the new, hard-bodied luggage was really for me. I told my SA that I although I was in love with the Newson luggage, I would much prefer a suitcase with some type of exterior pocket that could accommodate my laptop. My fabulous SA then guided me to another model of luggage that would solve all of my problems.
The Pégase Légère 55 Business is another Louis Vuitton rolling suitcase specifically designed people on-the-go who crave more organization. The Pégase Légère Business is a cabin bag with multiple compartments and zippered pockets. While it doesn't have all the new features that the Newson luggage boosts, this suitcase has a double zippered business compartment that can hold a 15" laptop, an iPad, or any other accessory that you need easy access to.
Since Mr.PurseBop was in the market for new luggage too, he was actually able to snag one of the "Horizon" suitcases from Marc Newson's collection. Mr. PurseBop got the Horizon 55 cabin bag. Unlike me, he is not as picky about an exterior pocket and never carries a laptop, and the 55 is big enough for me to steal extra space if need be!
Check out the reveal video down below to see both of our choices…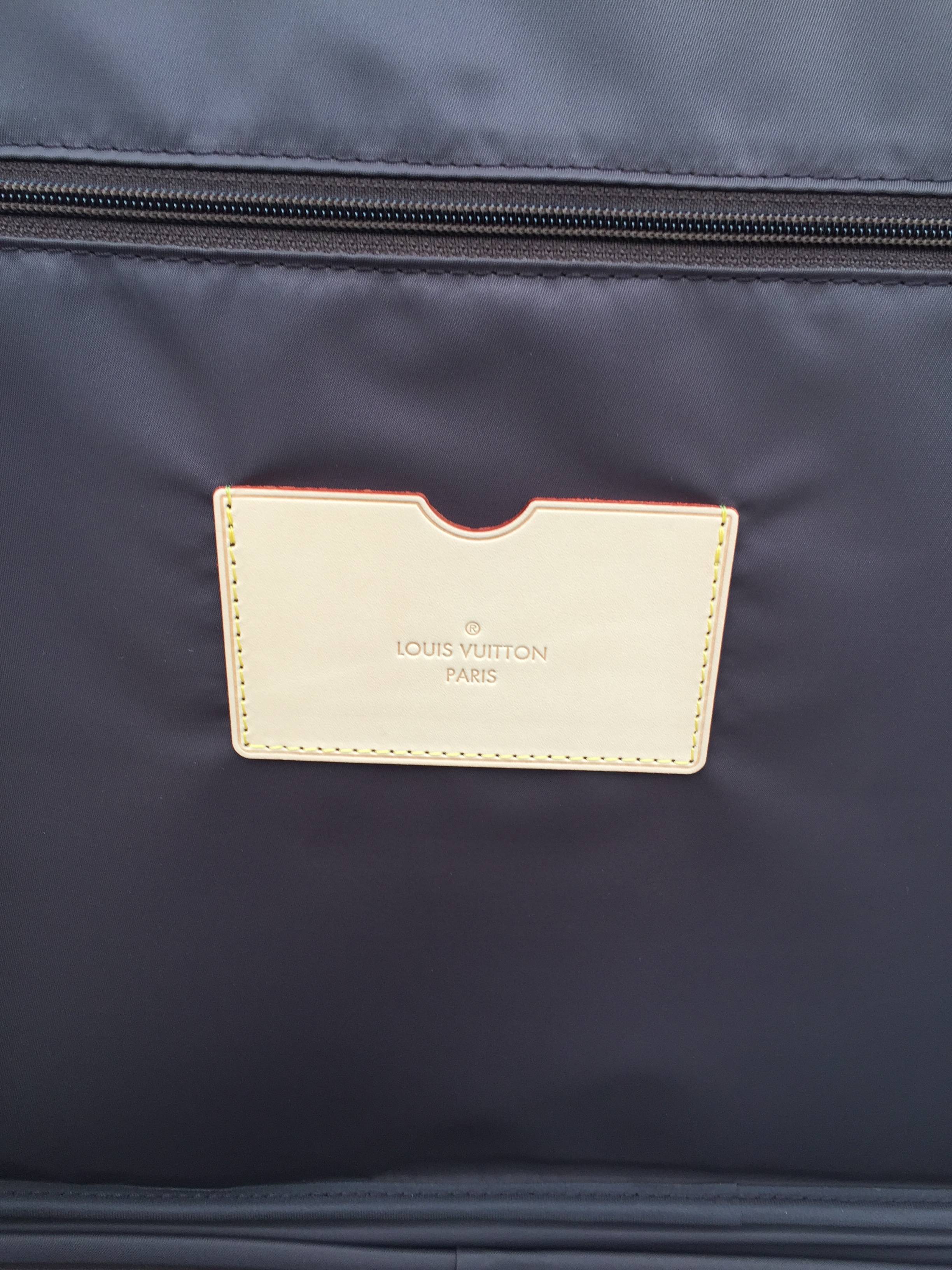 | | |
| --- | --- |
| Suitcase Model | Price in USD |
| Horizon 55 | 3,100 |
| Pégasus Légère 55 Business | 4,000 |
| | |
| --- | --- |
| Suitcase Model | Price in USD |
| Horizon 55 | 3,100 |
| Pégasus Légère 55 Business | 4,000 |
Of course the true test of quality and design will come with use. As they say, the proof lies in the pudding. I am optimistic that this pair of LV's will meet our travel needs with a touch of travel elegance.
I do recognize that we could have saved considerable money by purchasing these suitcases in France, but with no sign of Paris travel in our near future I decided to go ahead and pull the trigger.  Based on our earlier research and handbag math we would have saved close to 35%.
To understand exactly how read… Louis Vuitton or Chanel – Which is the Better Deal in France?
I'll be sure to give you an update on these carry – ons once we get them out and about.
Updated: May 27th, 2017