Spring is closer than you think… at least at Hermès. As you've probably noticed, we have been sharing the new and notable in bits and pieces, mainly because we just can't wait. Finally, though, we're putting it all together for you. Featuring amazing photos from @styledbyme_j who attended the Hong Kong preview, spring ahead to the best of the best.
Hermès Gets into the WOC Game, Finally!
Most associate the Wallet on Chain with the original grande dame of the category, Chanel. Many other luxury brands are now invested in the style, as well, but Hermès has been a little late to the game. True, for the past few years, the Hermès lineup included the Clic 16 wallet and Cinhetic mini wallet, for example, both of which are wallets on removable straps. However, the most popular styles – Kelly and Constance – were notably left out. Until now.
Kelly Wallet to Go
We could hardly contain our excitement when we saw this one. The Kelly Wallet To Go took away our breath. Finally, Kelly wallet fans were free from DIY projects, whether attaching a farandole necklace or a scarf as a makeshift "chain." Needless to say, it comes with an "orange" price tag, well in excess of Chanel's classic WOCs – around $3700.
Read: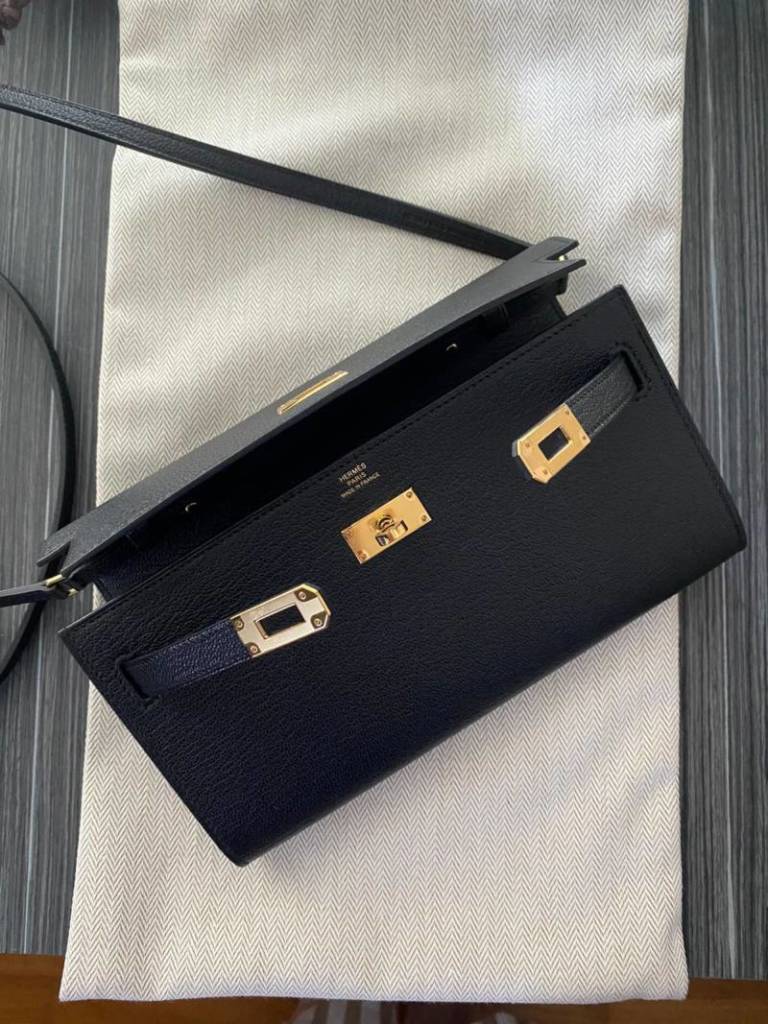 The Constance Long To Go Wallet
Hermès then topped itself when introducing the Constance Long Wallet to Go. Possibly even more practical than the Kelly Wallet version, it features a more user-friendly latch – at least for those of us in hurry to get to our cash and credit cards, lol. Who doesn't love style, function, and practicality wrapped up with an Orange bow? Of course it comes at a price, over $6100 – which is significantly more than its counterpart Kelly Wallet to Go.
Read more here: The Constance Long To Go Wallet – the Other Hermès WOC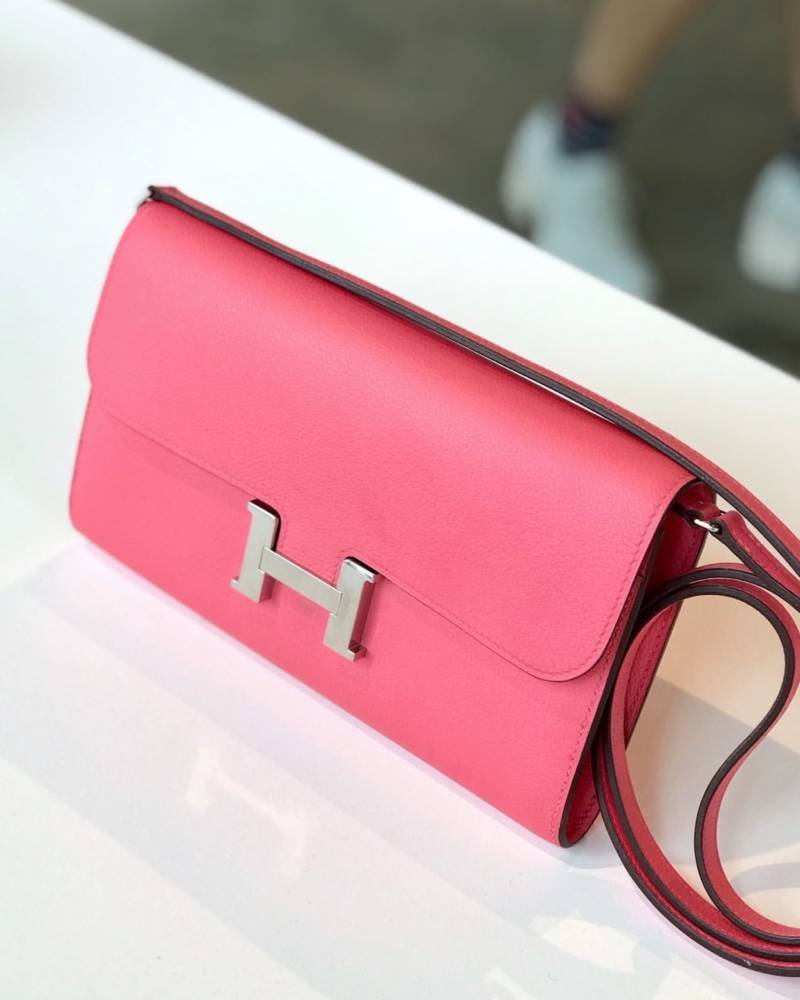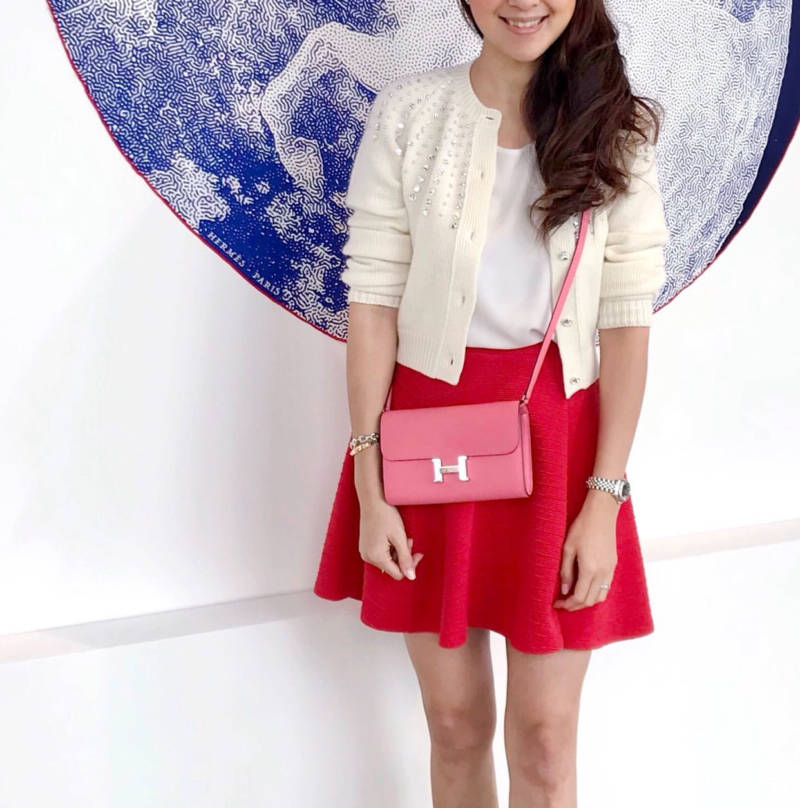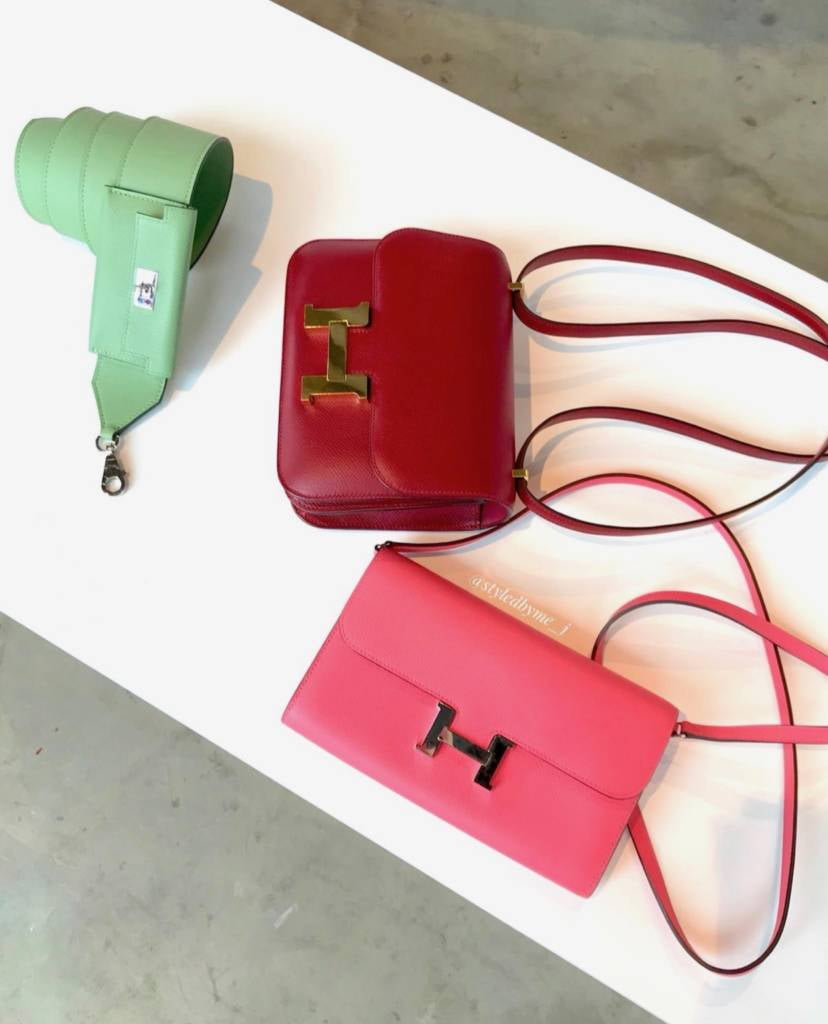 Bolide
While many Hermès lovers (and even many of our articles) focus on the B/K/C trifecta, true aficionados also respect the multitude of Hermès bag options. One often ignored option is the Bolide. This Spring Hermès reinvigorates its Bolide with a multicolor look. Don't miss the special strap with a built in Kelly wallet. We suspect this is the new Vert Criquet from the new Hermès Spring colors (read: You're Going to Lick, We Mean Like, Hermès Spring 2020 Colors). 
Read: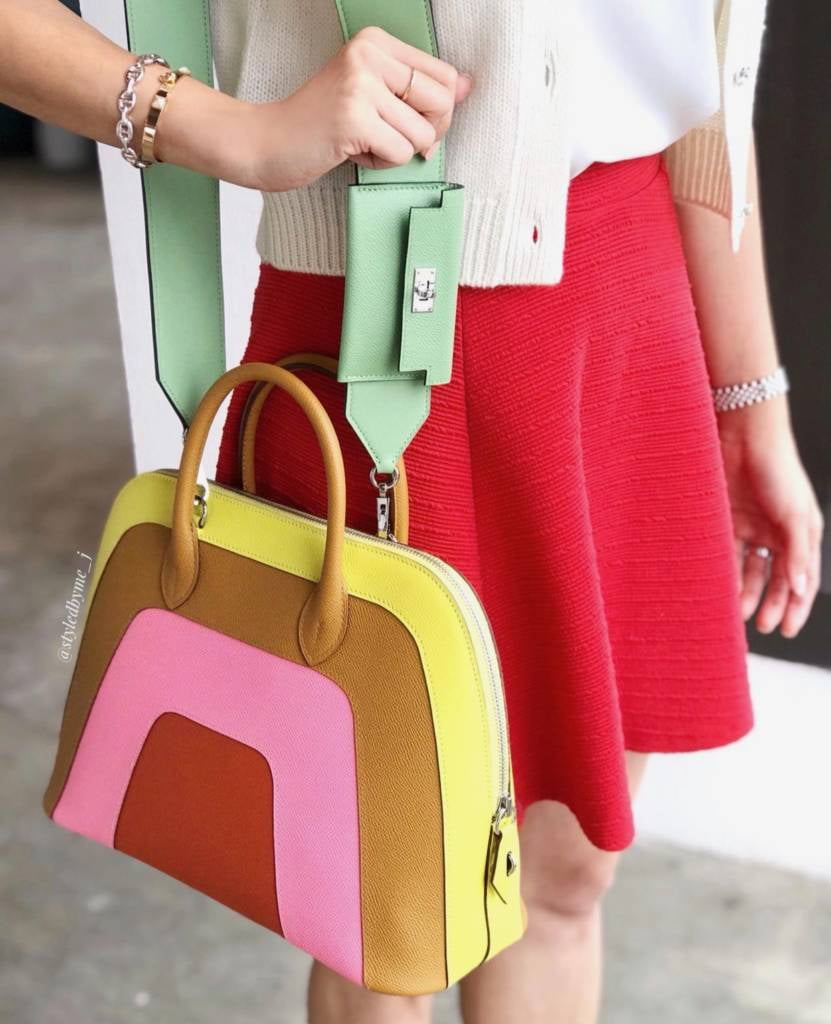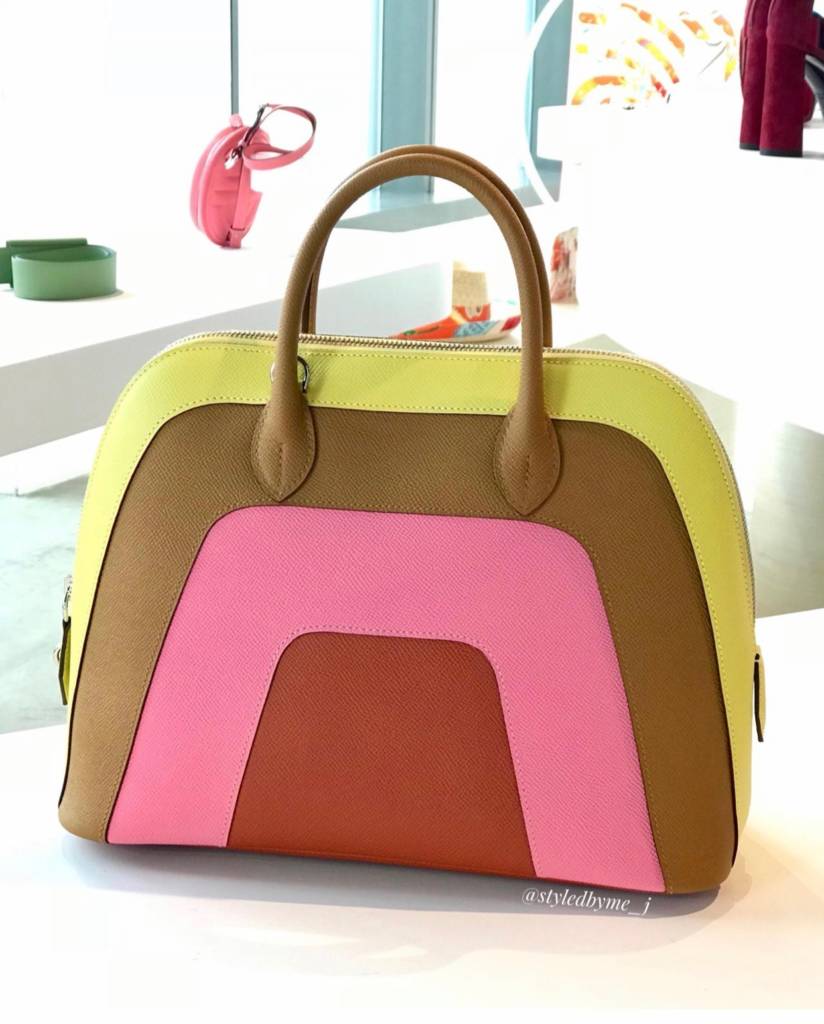 Hermès Chaine d'Ancre Bag
Sometimes a new bag comes along, in a category you didn't even know you needed. That's the case with the Chaine d'Ancre bag. It's a small, graceful tote with a cutout motif in the, not surprisingly, Chaine d'Ancre pattern. Shown in classic Hermès leather, with contrast stitching (though other fabrications are available), at first glance it doesn't look very practical, largely see-through with big holes. However, the bag includes an interior cloth bag for security and privacy. Be forewarned, however, chic doesn't come cheap. The bag starts at over $11,000. The version shown is more than $13,000.
Read more here: Hermès Chaine d'Ancre bag from SS 2020 Runway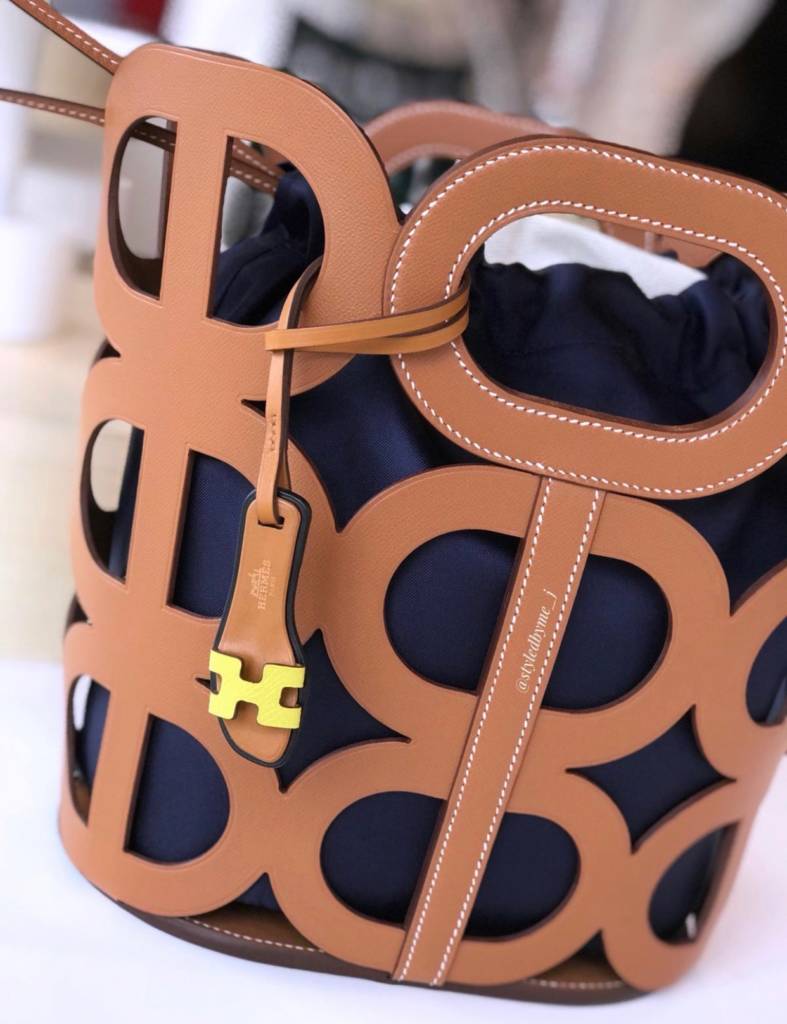 Cargo Birkin
We're always fascinated when Hermès tinkers with the perfection of its Birkin and creates a new style. The new Cargo Birkin adds exterior pockets and, theoretically, functionality to the classic. The PurseBop community seemed conflicted about the Cargo Birkin and, in particular, the coffee cup holder. Would you really attach a full cup of java to your bag? On the other hand, as a covering – like a PurseBop frock – perhaps it's an interesting concept.
Read more here: Get A Load of the Hermès Cargo Birkin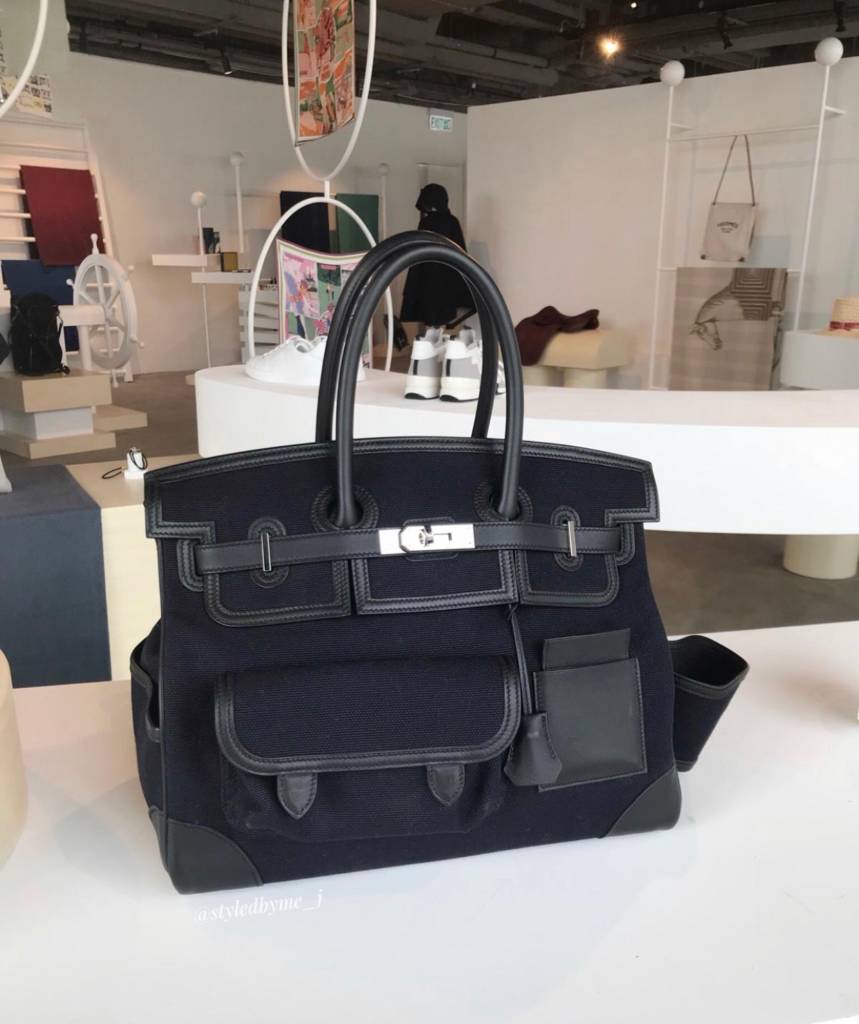 More Eye Candy, Accessories from Hermès Spring 2020
As always, no Hermès collection is complete without its bits and pieces of eye candy. Enjoy!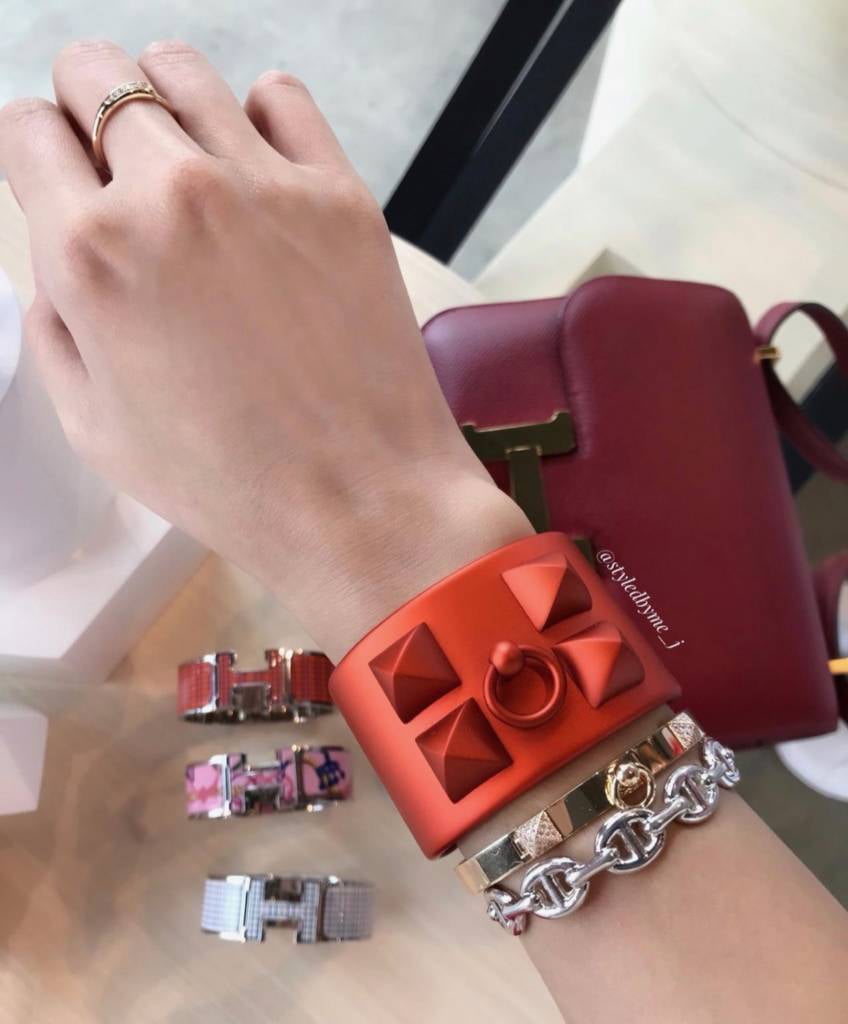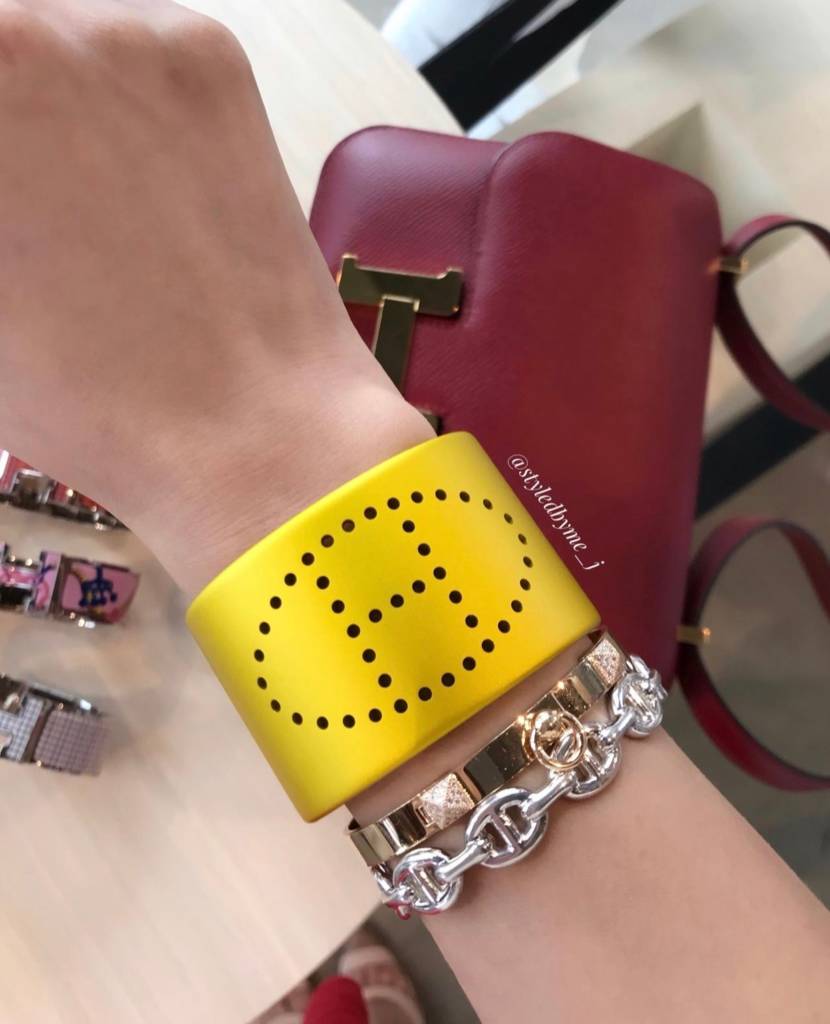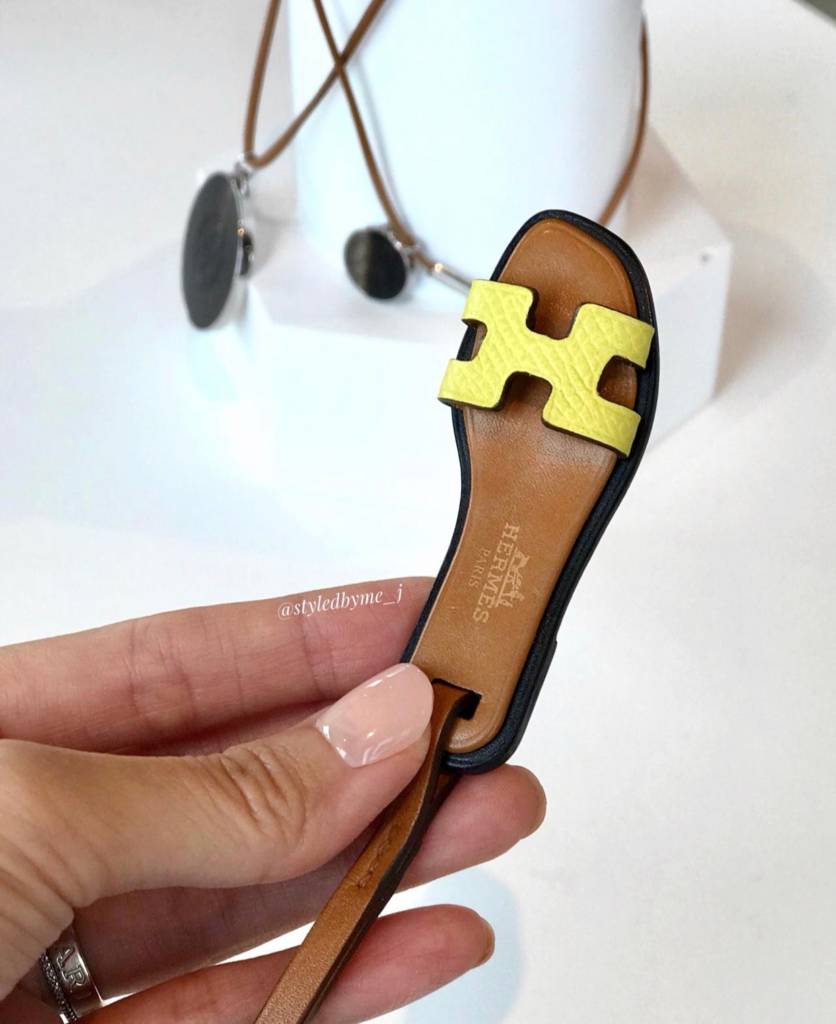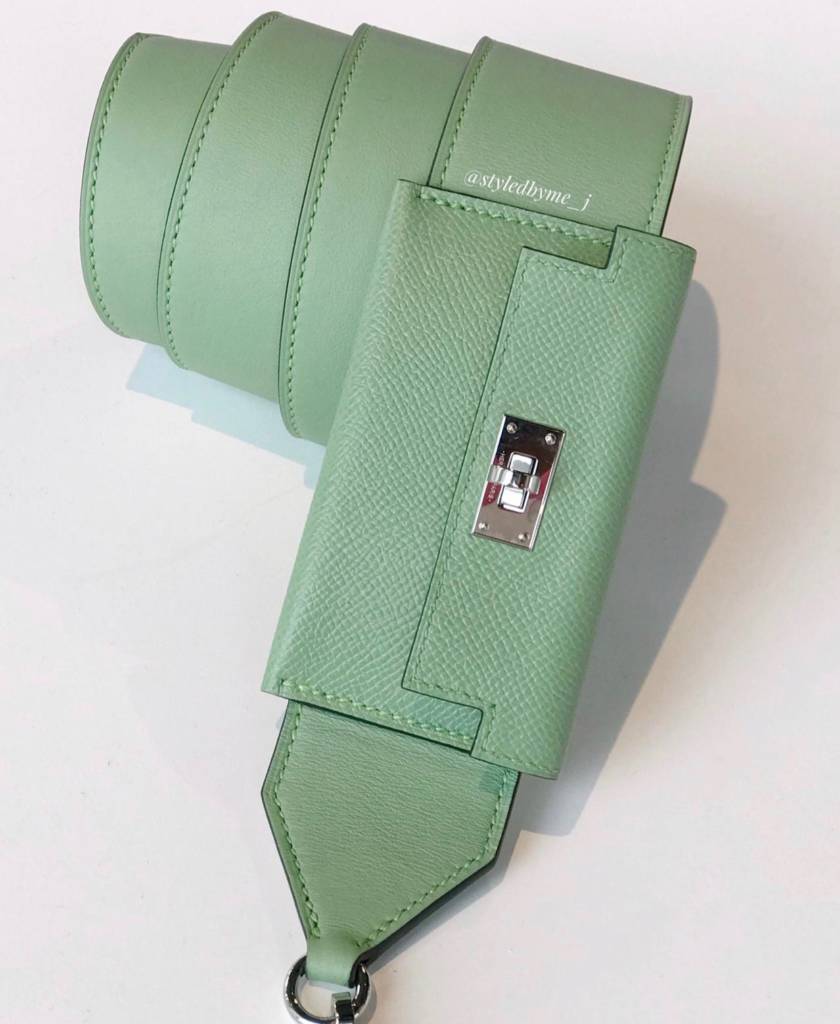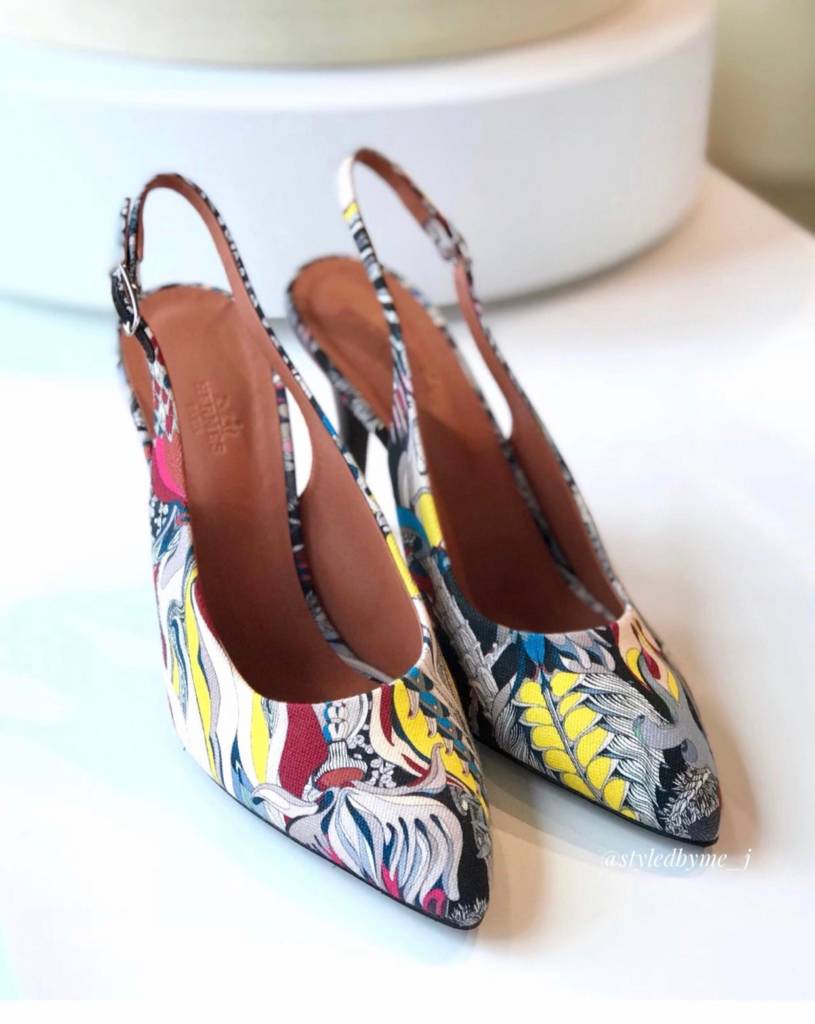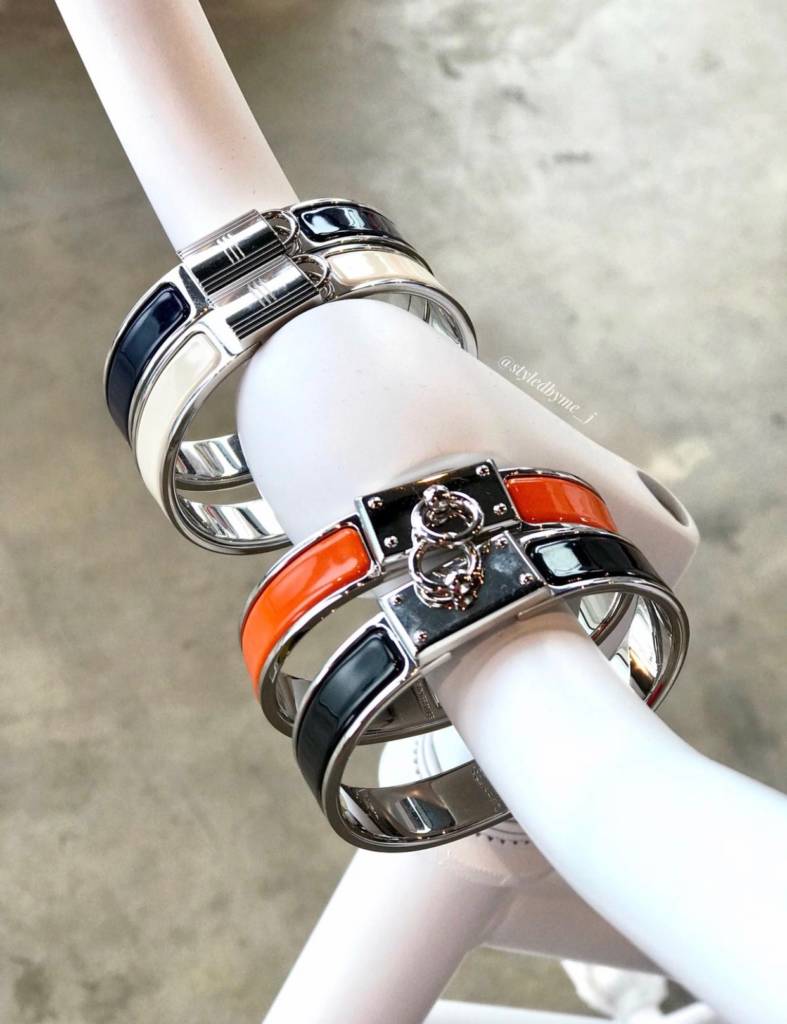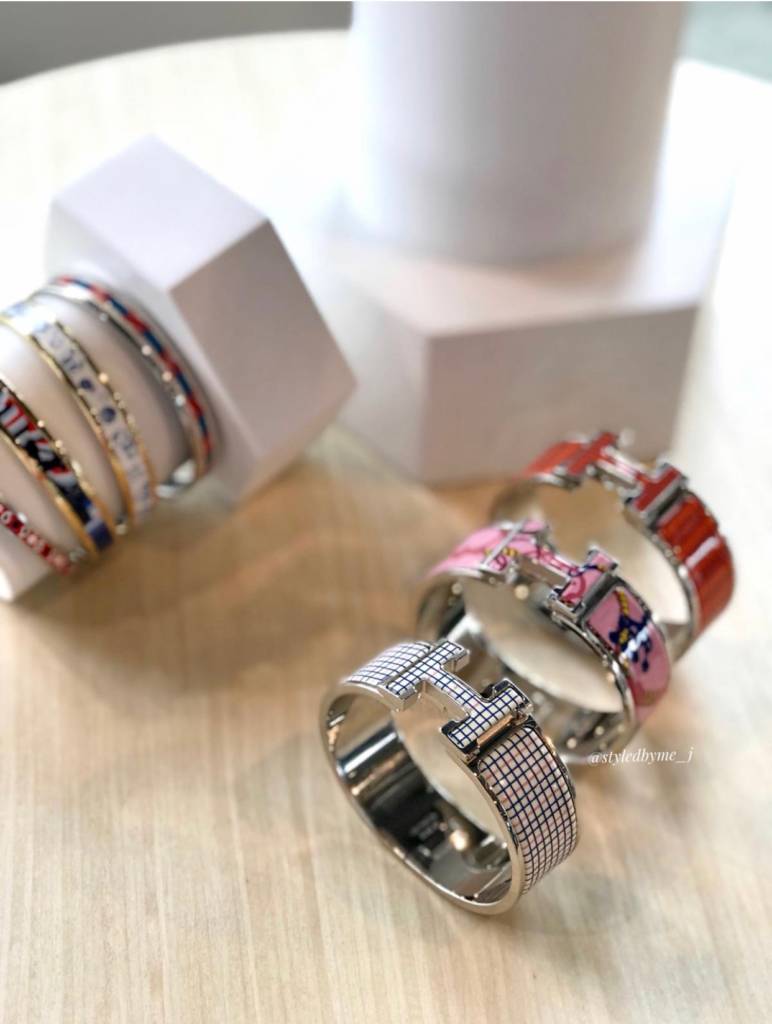 What's on your wishlist from Hermès Spring 2020? Let us know and make sure to share your pix!