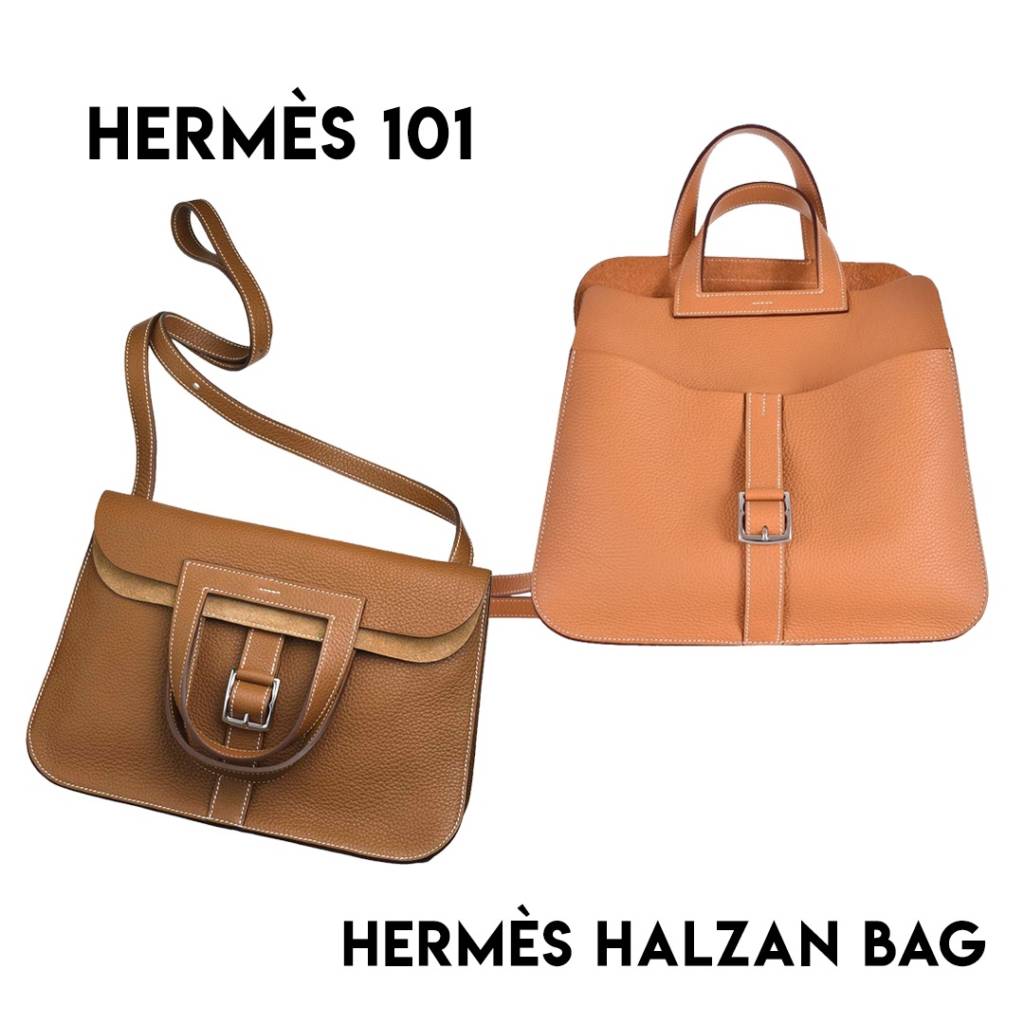 The Hermès Halzan . . . It's not new but we've really never addressed it before. And we certainly haven't given it the love it deserves. Indeed, it gets very little attention. Some may find that a plus, others a minus.
First introduced in 2014, the Halzan now is a staple in the Hermès stable of bags. According to Hermès, the name derives from a horse coat color and the design includes equestrian references, like stirrups and handles.
The Halzan also is more affordable and attainable than many of the other Hermès bags, as we discuss below. While certainly not an entry level Hermès bag, the Halzan provides an option for fans of Hermès craftsmanship who are not willing, ready or interested in the Birkin/Kelly/Constance purses and pursuits.  For those who prefer to fly under the radar with orange purchases, this is a bag that doesn't scream Hermès: it is not well known and the Hermès imprint is subtle on the interior.
A friend recently shared her delight in the bag and we are paying it forward to you.
Features
Can you say pockets?! The exterior front and back each feature two open pockets—perfect for phones, keys, and other easy access. Inside, there's a spacious pocket with a roomy interior. The bag has handles and a removable strap. Depending upon how you choose to carry the bag (see the versatility discussion below), the Halzan may be open top or buckled up tight. Your choice. Buckling the bag can be a bit awkward and we struggled to get the handles to lay flat, at least on the larger size.
Versatility
The Halzan may be one of the most versatile bags we've seen. It can be carried (at least) three ways: by handles (our gal pal's favorite way), on the shoulder, and as a clutch. For some, cross-body may be an option as well.
Using the handles, the bag functions as an open top tote, with many pockets.
Over the shoulder, it can be open or closed.  Clutch mode is buckled up.
Sizes & Hardware
As discussed earlier, the Halzan presently comes in two sizes: mini and 31.
The mini is not really so mini. Dimensions are 8.5″ long by 6″ high and 2.4″ deep. The Hermès website currently features this bag in Swift leather with a choice of a dozen (yes, 12) colors. Some colors have contrasting white stitching; other tonal. All of the hardware is palladium.
The 31 (our friend's bag) is shown online in black Taurillon leather (and we think that is the leather of our friend's bag). It measures 12.2″ long,  7.9″ high and 3.9″ deep. Deceptively spacious, it holds way more than expected. Again, palladium hardware fits the equestrian mood.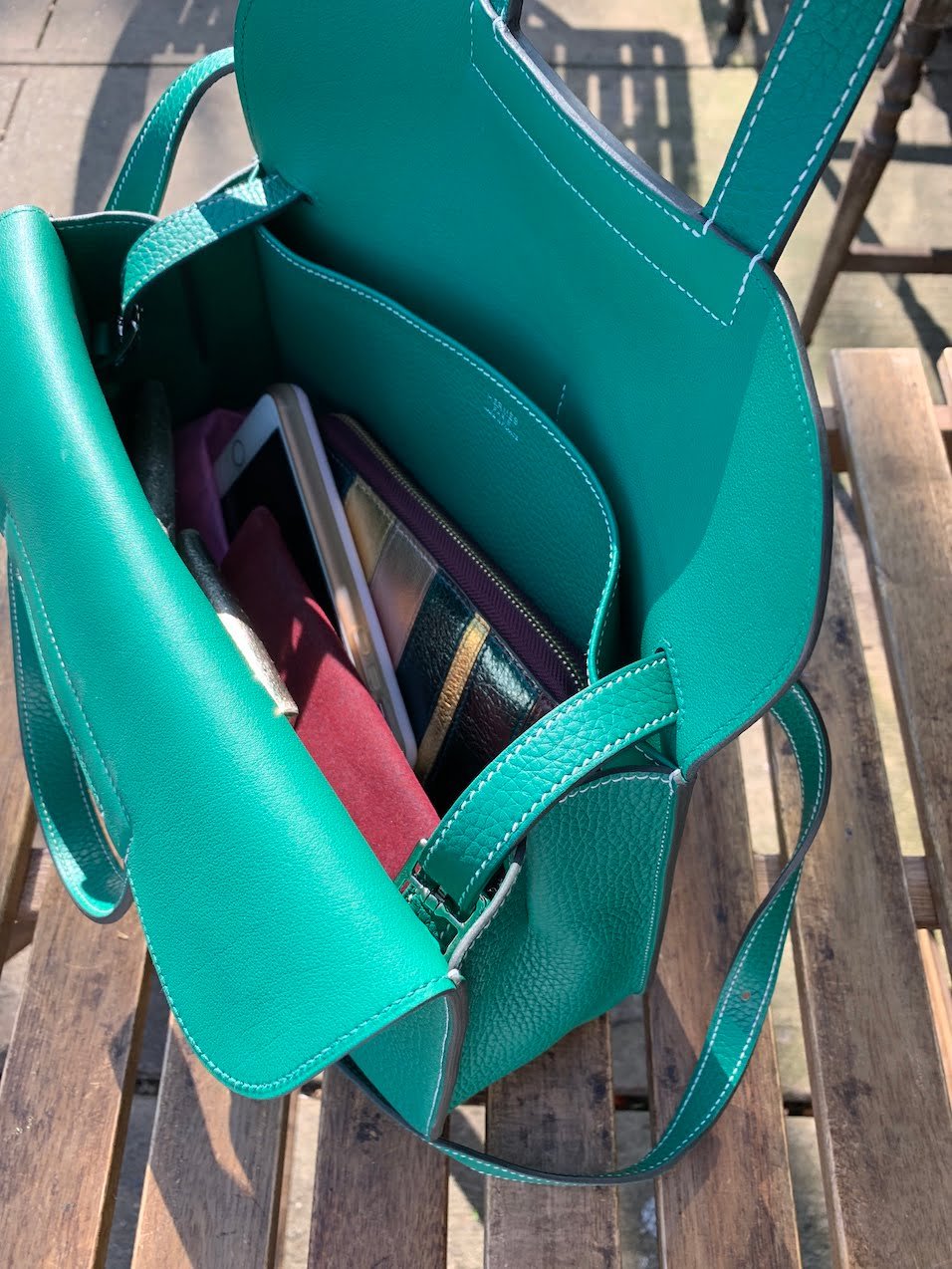 Prices
As we mentioned, the Halzan also is more affordable and attainable than many of the other Hermès bags. While it's more expensive than, for instance, a Garden Party, it's certainly less than Birkin or even a Lindy. Let's call it Hermès mid-range.
*Prices are from Summer 2019
| | |
| --- | --- |
| Size | Price in USD |
| Hermès Halzan Mini | $4,825 |
| Hermès Halzan 31 | $5,850 |
What are your thoughts? Do you have a Halzan or are you planning to buy one? Are you just not attracted to the rather unique style of the Halzan? Tell us below.