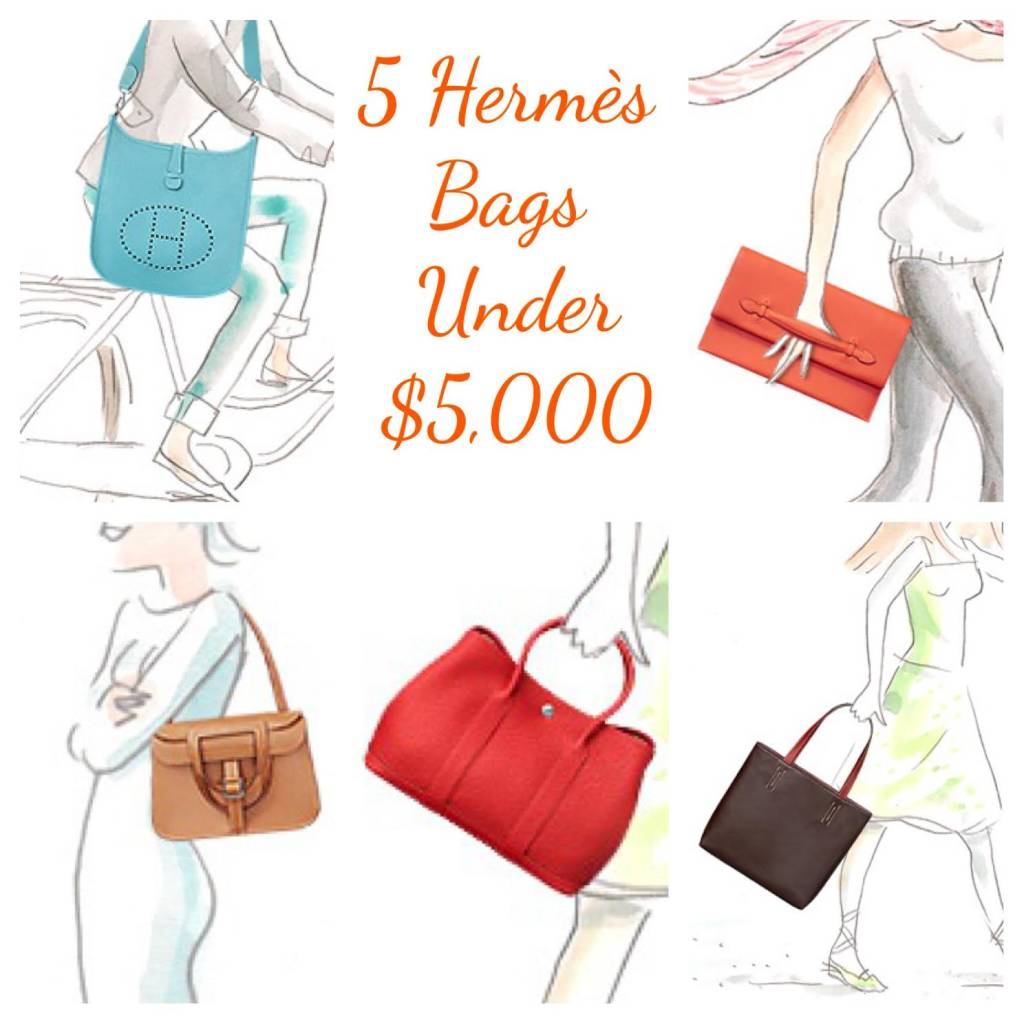 When it comes to Hermès, we can admit that we're a little biased. If you head over to our new Designers page (part of the website reorganization!) and click on Hermès, you'll see that most of the H articles on our site focus on the bags of the "Holy Grail Bag" trifecta: the Birkin, the Kelly, and the Constance. While these bags are exclusive, stunning, and the epitome of luxury, Hermès boutiques are also home to a full array of beautiful bags that are less expensive and don't require a waiting game. Some of these bags are under $5,000! If you have not yet been offered a B, K, or C, or if you simply want to change things up and look at other Hermès options, this list of 5 H bags under $5,000 is for you.
1. The Hermès Evelyne
The Evelyne is a huge Hermès hit. In fact, we already have a comprehensive guide on the bag since we know there are so many Evelyne lovers out there. With a versatile strap and sporty, fun vibe, the Evelyne is perfect for traveling and on-the-go lifestyles.
The Evelyne comes in medium (29cm) and large (33cm).
2. The Hermès Garden Party
The Garden Party bag is a true Hermès staple. Its entry-level price tag and practicality make it one of Hermès's most popular bags. (Check out the full reference guide here!) With great craftsmanship and a classic, structured silhouette, the Garden Party is a bag that won't be going out of style.
The Garden Party comes in small (30cm), medium (36cm), and large (49cm).
3. The Hermès Halzan
The Halzan in a striking, truly unique bag that can be worn a number of ways—as a clutch, in the crook of your arm, over the shoulder, and cross body. With an understated, classic buckle, and handles that can be folded over and buckled in, the Halzan is an exciting and versatile H creation.
The Halzan comes in small (22cm) and medium (30cm).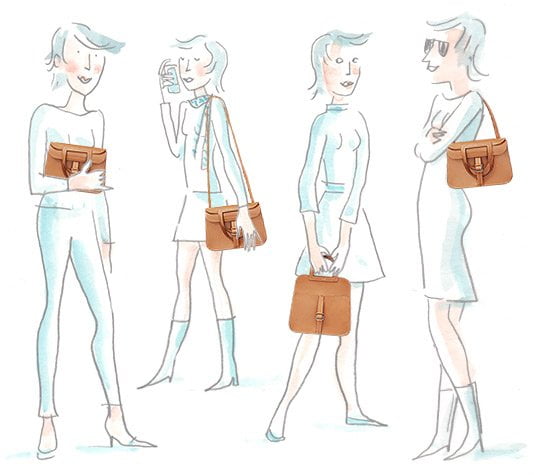 4. The Hermès Pliplat
The Pliplat is a clean, structured clutch that's only available in blue and orange, sure to add that perfect pop of color to every outfit. With an elegant minimalist design and fine stitching, the Pliplat perfectly embraces H craftsmanship in the modern world. It can be worn as a clutch or a pouch flap, depending on how you fold it.
The Pliplat comes in one size only, 18″ x 8.5″ x 0.5″.
5. The Hermès Double Sens
On the hunt for that perfect Hermès tote? Look no further than the Double Sens. Like any good tote, it's classic and versatile, and it's certainly unique in that it always has color contrast between the inside and outside. But the best part is that it's reversible! And what's not to love about two bags in one?
The Double Sens comes in small (36cm) and large (45cm).