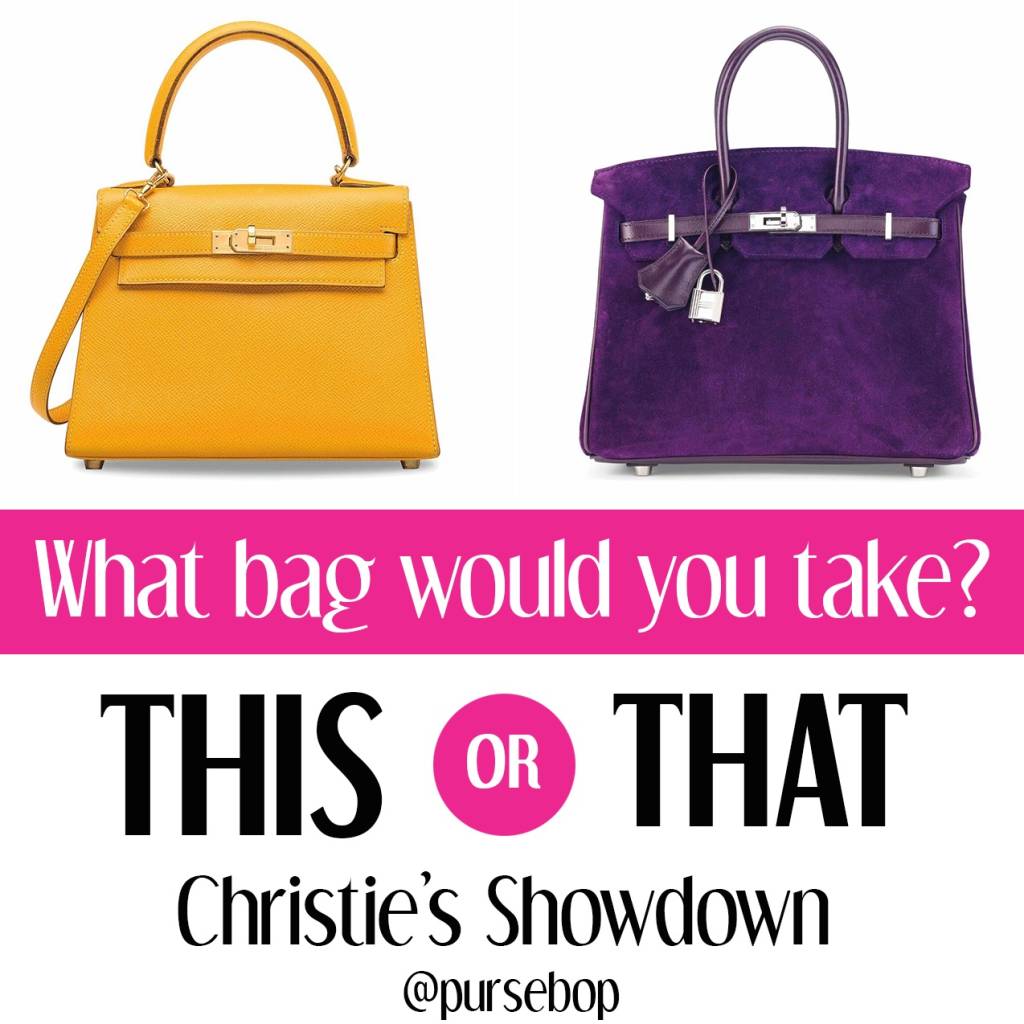 As much as we love our go-to bags for errands and the requirements of everyday life, sometimes a staple bag just doesn't cut it. Just as daytime Holy Grail Bags give way to evening Holy Grail Bags, there are certain bags that are more appropriate to specific occasions than others. The right bag for an event may depend upon its size, formality, versatility or statement-making ability.  When we carefully choose our outfits, we tend to keep these features—as well as our personal tastes—in mind.
Since PurseBop simply adores "this or that" showdowns, we've collaborated with Christie's  to bring you these treasures for a special quiz. Knowing that different events call for different bags, we've crafted six scenarios that many of you will be familiar with. Whether it's a first date at a restaurant that's simply divine or an evening at the theater, it is always important to get our favorite part of the outfit just right. Scroll through the scenarios and click on the links for more bag info. Make sure to vote on the Hermès (and Louis Vuitton) bags in the individual quizzes—we can't wait to discover which ones you prefer.
1. A First Date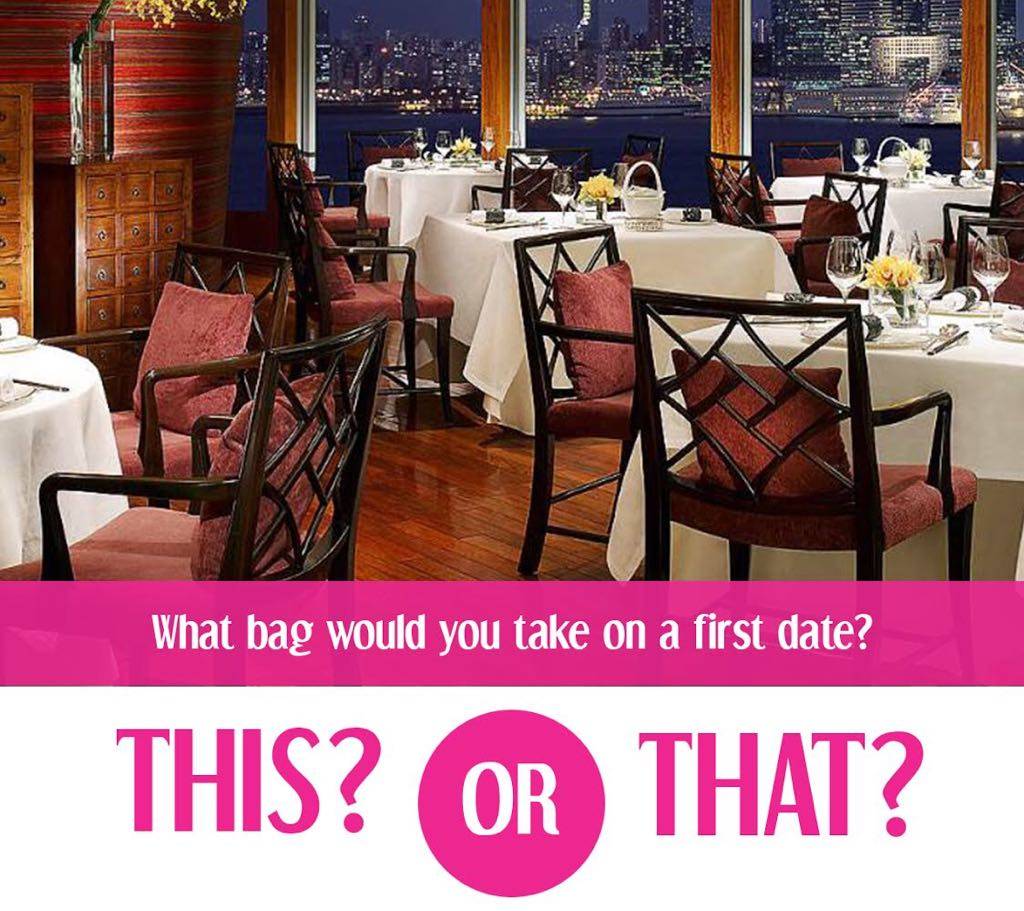 .
You've just put on one of your favorite fit-and-flare dresses and nude Louboutins. It's a brisk night in Hong Kong, so you shrug your coat on. The Michelin-starred Lung King Heen—as well as your dashing date downstairs in the lobby—awaits, and the clock is ticking, but you stare at your closet as the seconds go by. You just can't decide…which bag fits the mood perfectly?
2. An Art Exhibition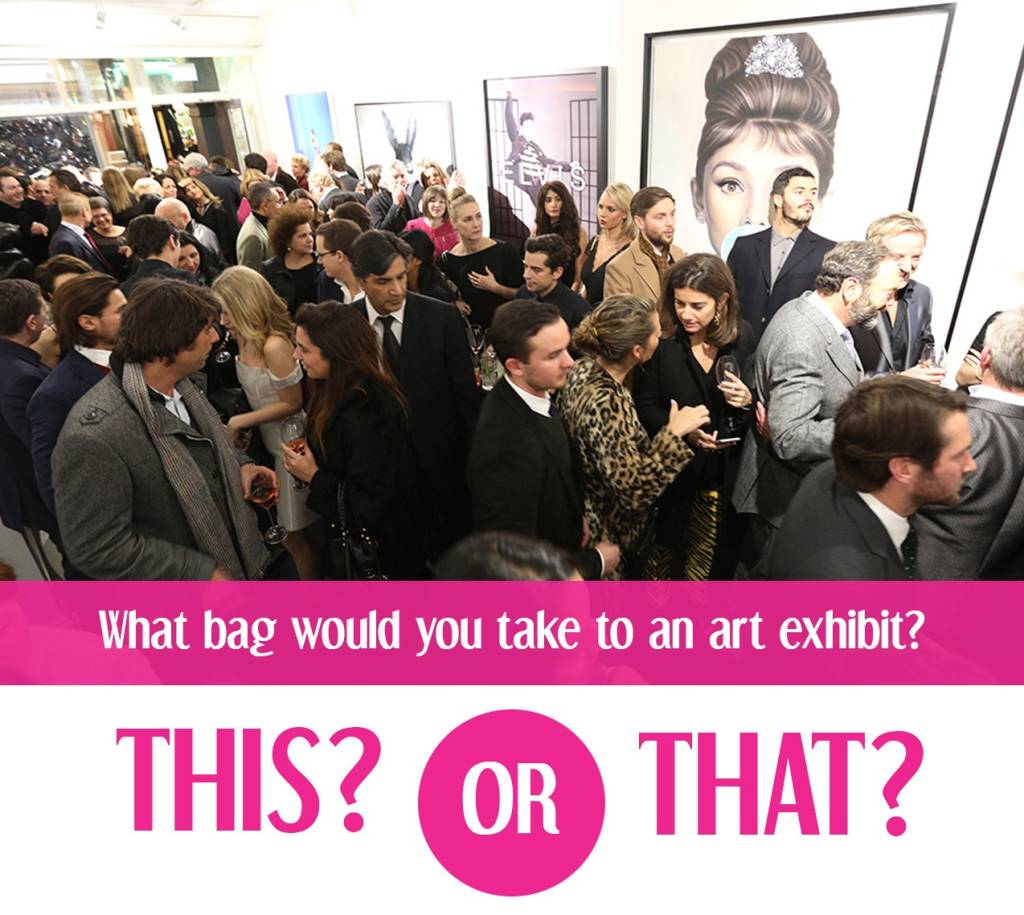 After dabbing some red lipstick on, your chic and understated all-black outfit is almost complete. You're in London with the gals for a bit of fun, and after a long day of palace-seeing and high tea, you've all been looking forward to unwinding at the Maddox Gallery's new exhibition. Before heading to Mayfair, though, you set two H bags you brought along on the bed, side by side…
3. A Day Sightseeing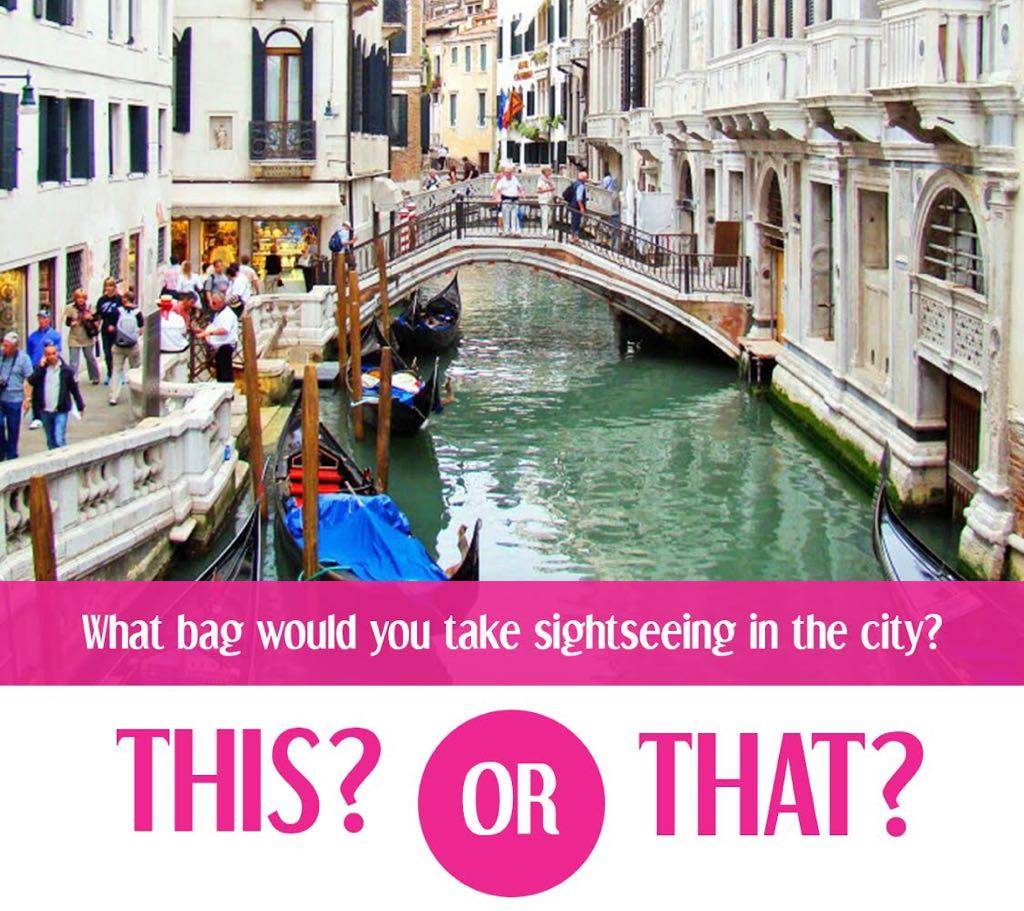 It's Venice in early fall. Simply divine. The late-summer tourists have recently departed, and you're off to explore the gorgeous city on a solo outing. As much as you love traveling with friends, this trip is all about you—and getting in tune with your personal style. You're eating your favorite food, including a bit too much gelato, visiting galleries you adore, and discovering every nook and cranny of the small former merchant city by foot (and gondola). You want to get out the door quickly for a cappuccino, so you throw on a simple white dress and a pair of flats. You open the closet to complete the outfit, knowing that you need an easy, cross-body beauty, and your brow furrows…
4. A Broadway Show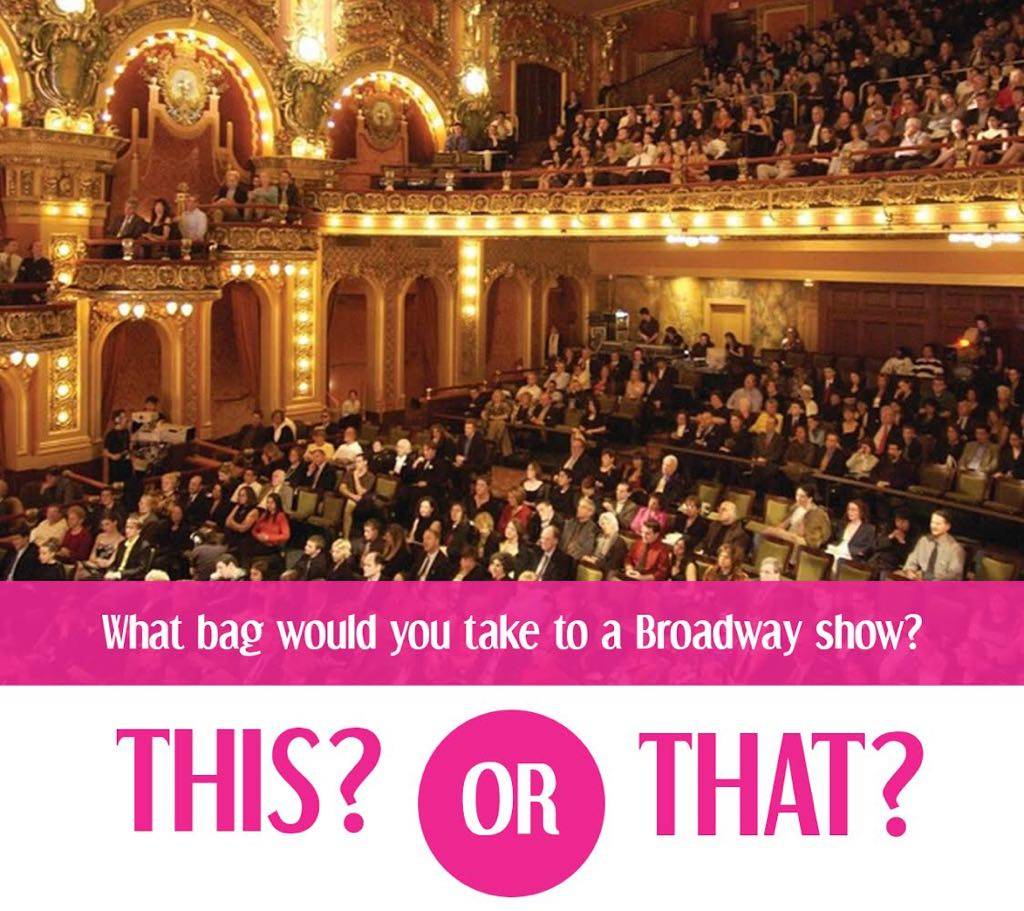 Love, death, intrigue, all in a Parisian opera house. You've seen it before, but The Phantom of the Opera simply never gets old. Your family's in town, visiting you in the West Village, and they've called an Uber to whisk you all away to Broadway's Majestic Theater before the lights dim. After pulling on a structured, above-the-knee dove gray dress, you open the door to your closet to select the perfect bag to sit on your lap during the performance…
5. Fashion Week Runway Show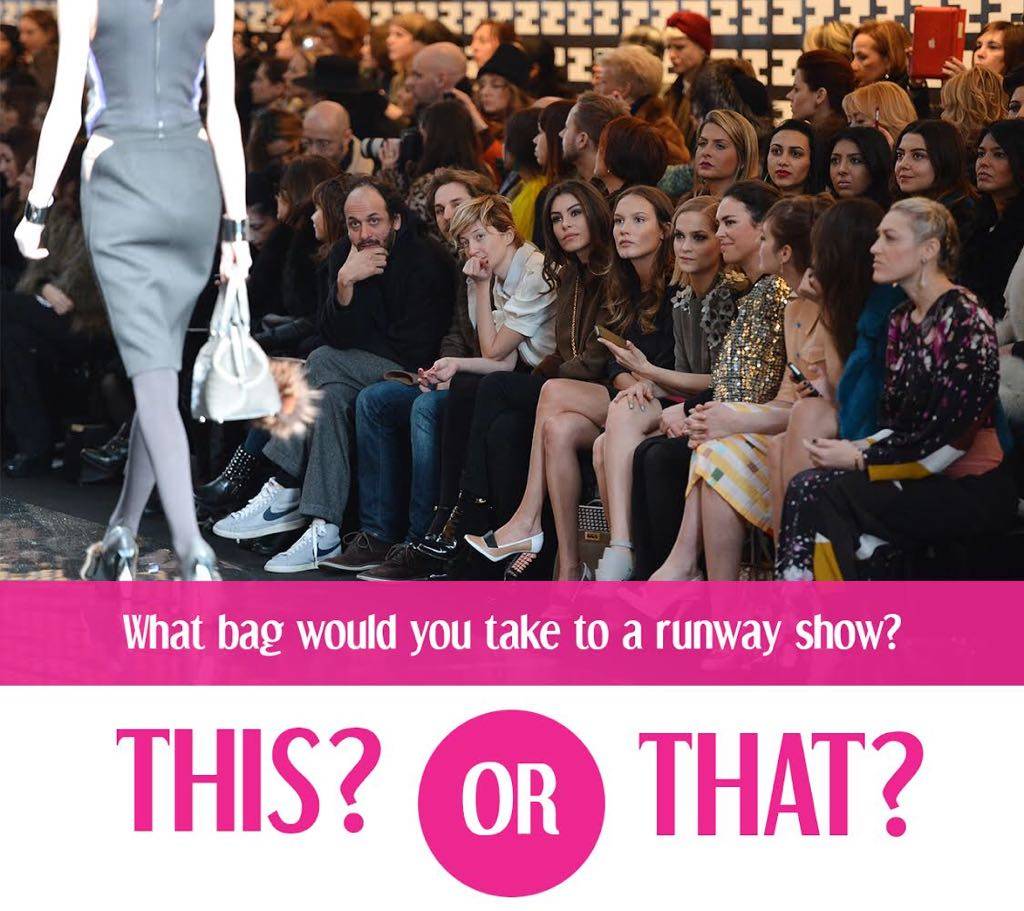 Some prefer London, New York, Paris…but you've always believed Milan Fashion Week takes the cake. With vibrant Italian spirit in the air, and avant-garde outfits backdropped by the famous Milan Cathedral that anchors the city, there's a certain je ne sais quoi about Milan during that one week in February. You never miss it, and you dress to impress. Before making your way to a Versace runway show in a sharp smoky eye and glittery ensemble, you know you need the perfect bag to place at your feet in the front row…
6. Evening at the Opera
These days, the opera provides the setting for a strange melange of outfits. Some don gowns, gloves, and tuxes, others settle for cocktail dresses, and even others wear jeans and polo shirt! While dressing up for the opera has certainly become less of a necessity, there's something special about the tradition you have never been able to leave behind. After securing your bun and zipping the concealed zipper of your understated black tea-length gown, you gather just the essentials for an evening at the Metropolitan Opera: keys, phone, cards. With only the need for a clutch or mini shoulder bag, you make your choice and step out into the night for the latest production of Turandot…